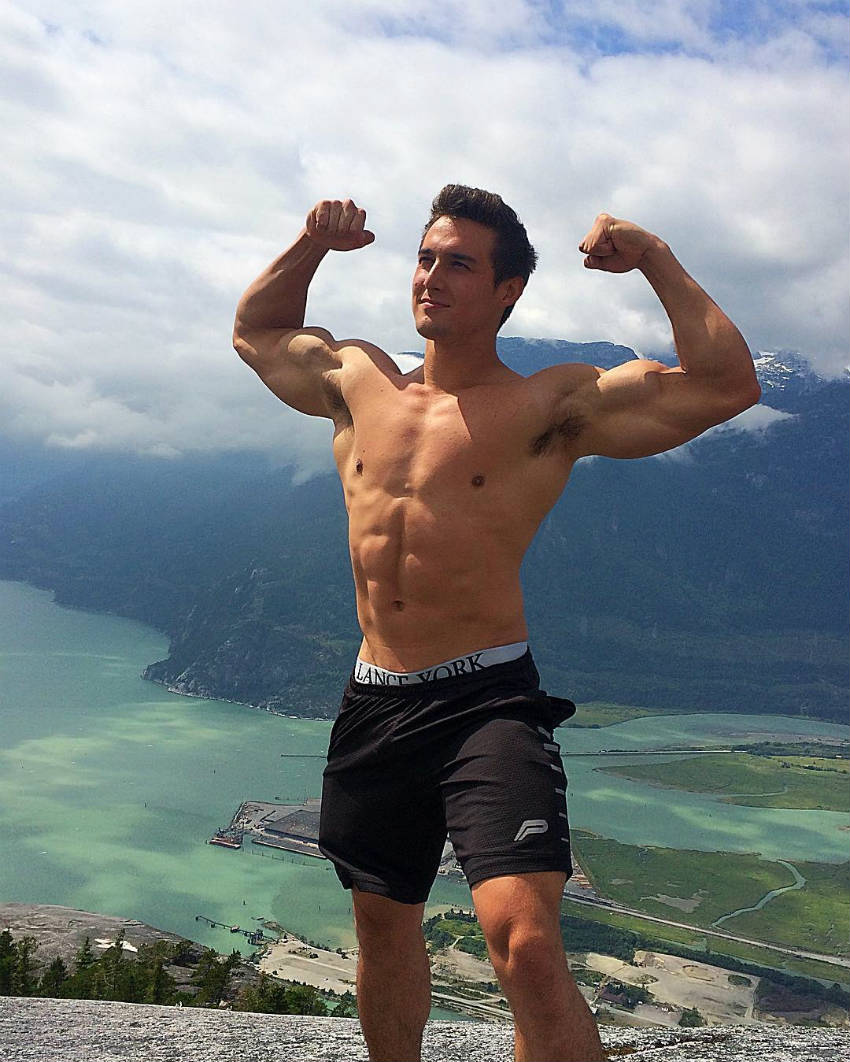 Justin DeRoy
Fitness Model, Writer
From Vancouver, Canada, Justin DeRoy is a well known fitness model and writer. He found his early love for staying active when he was five years old after playing baseball, and then realizing his early athletic potential and new interest in the fitness community. Quickly realizing how passionate he was about fitness, he jumped into the pursuit of becoming a model and bodybuilder, leaving baseball behind.
However, it wasn't all plain sailing for Justin, he tore his pectoral muscle in 2016, after he pushed himself to the limits. Justin was forced to take time off the sport he loved to re-think his approach to training, and life. Since taking time off, he's come back stronger and healthier than before, both in body and mind. This is his story:
---

Athlete Statistics
Full Name: Justin DeRoy
Weight
Height
Chest
Waist
175 - 185lbs (79.4 - 83.9kg)
6' (183cm)
42"
29"
Nationality
Profession
Alias
Canadian
Fitness Model, Writer
justinderoy
Era
2010
| | |
| --- | --- |
| Weight | 175 - 185lbs (79.4 - 83.9kg) |
| Height | 6' (183cm) |
| Chest | 42" |
| Waist | 29" |
| Nationality | Canadian |
| Profession | Fitness Model, Writer |
| Alias | justinderoy |
| Era | 2010 |
---

Accomplishments
In addition to becoming a successful fitness model, Justin has grown a strong social media following since the start of his fitness journey. He's also achieved numerous sponsorship deals with top brands from his home country.
---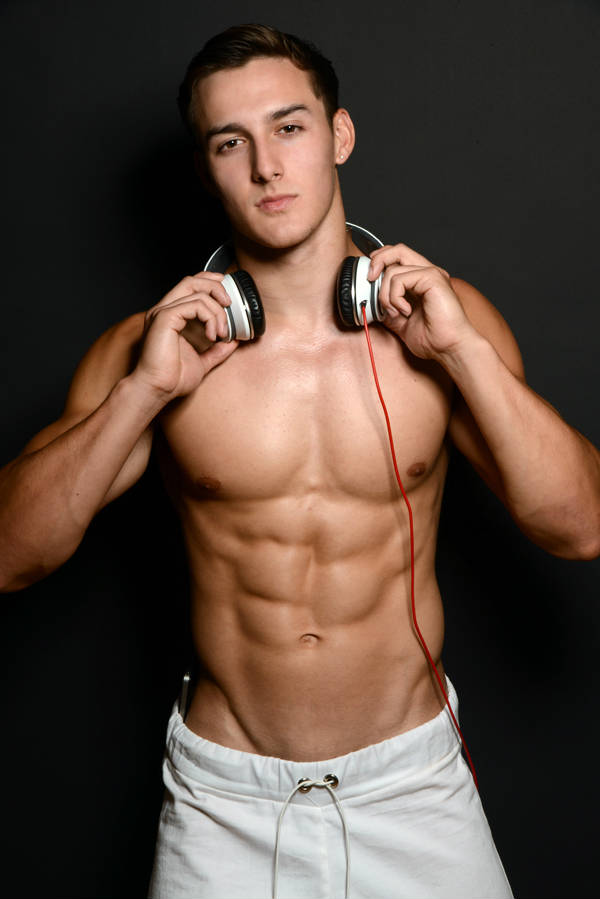 Biography
Baseball And MMA
Born in 1994, and from a small town near Vancouver in Canada, Justin DeRoy made a name for himself on the baseball pitches near his home town. He would often surpass his peers on the field with his athletic abilities. As a young child, he developed a passion for the sport, and enjoyed the physical strain and excitement of it, as well as the glory that came with winning.
Also taking part in competitive MMA at the age of 16, Justin disliked the fact that he was smaller and seemingly less powerful than his peers. This insecurity drove him to take any means necessary to achieve a developed and muscular body.
As he grew into his teenage years, he became inspired by high-level bodybuilders and fitness models he found online, such as Frank Zane, Arnold Schwarzenegger, Steve Cook and Rob Riches.
Professional Model
While he continued with baseball and MMA, Justin found that resistance training helped with his increasingly powerful batting swing and mixed martial arts sessions. After spending some time in the gym increasing his strength, he developed a keen interest for the weights room and the results that came with it. At this time, he also became more interested in trying to emulate his idols and their physiques.
Following a 5 day split and building a solid foundation of strength for some time, he eventually achieved a chiseled body. It was at this point, Justin realized that compared to other fitness models his age, his was in superior shape. Deciding to give modelling a try, Justin quickly started booking photo-shoots and interviews with various websites and modeling agencies.
---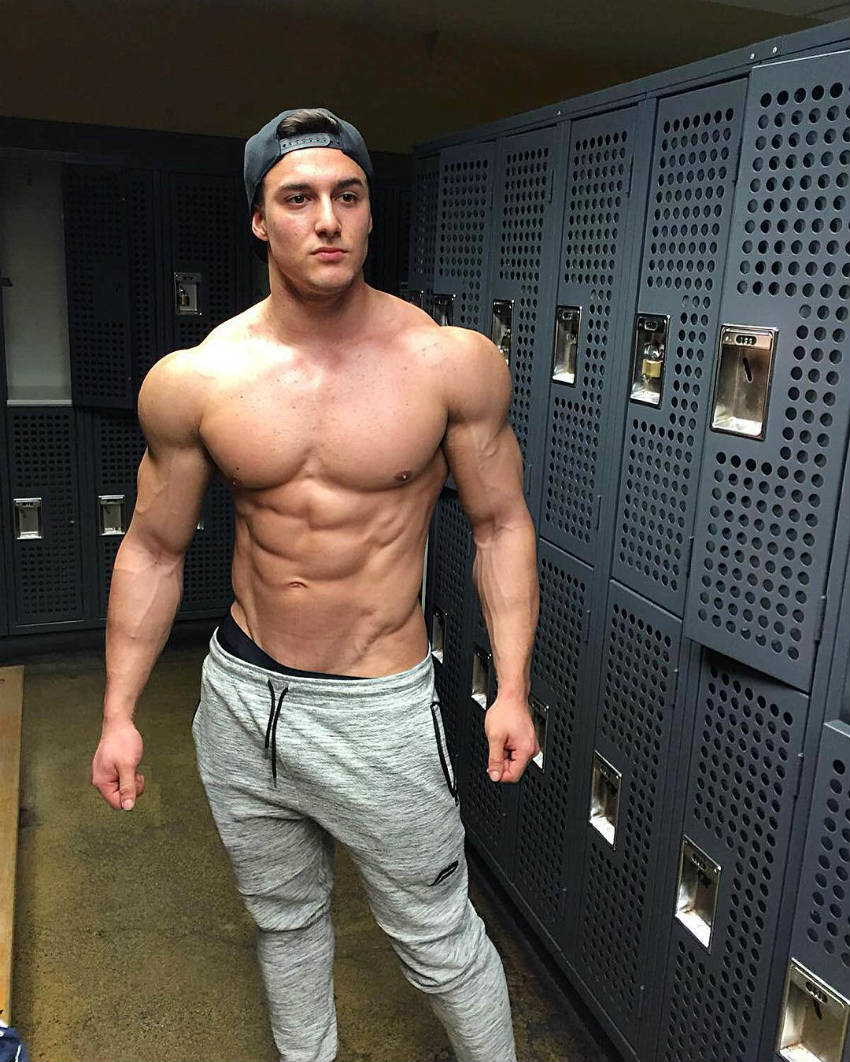 ---
Training Injury
In 2016 Justin suffered two torn pectoral injuries after training hard to please his followers. He regularly worked a sixty hour work week at a physically demanding job, Justin admitted he overdid it and was forced to take time off training.
In one of his mostly popular social media posts, Justin openly warned his fans of the dangers that comes with over-training, and advising how important it is to take recovery seriously. He also praised gentle rehabilitation exercises to accelerate recovery time for injured muscles.
After taking some time away from bodybuilding to recover, Justin continued on his goal to create his ultimate physique, and once his pectoral muscle had completely healed, he stepped back into the gym and started training with a new approach, which made him stronger, and wiser than before. Justin shares his advice;
"If you feel pain anywhere when training that seems out of the ordinary, different from typical muscle soreness , take a break and seek help, otherwise you will end up in my position. Much love to all those who have shown me support, and to my peers out there, keep following your dreams." – Justin DeRoy
Personal Hobbies
Justin is a huge fan of electronic music, often attending festivals in the U.S and outside of his home country. He's also written for EDM – Electronic Dance Music websites, and has shown a great passion for everything to do with the music scene. It's clear to see that Justin loves being creative, not only in the weights room, but also writing for online magazines.
Justin continues to train, update his social media accounts, work as a fitness model, and continues his love for writing, as well inspiring his fans all over the world to chase their dream physiques and live a healthy and productive lifestyle.
---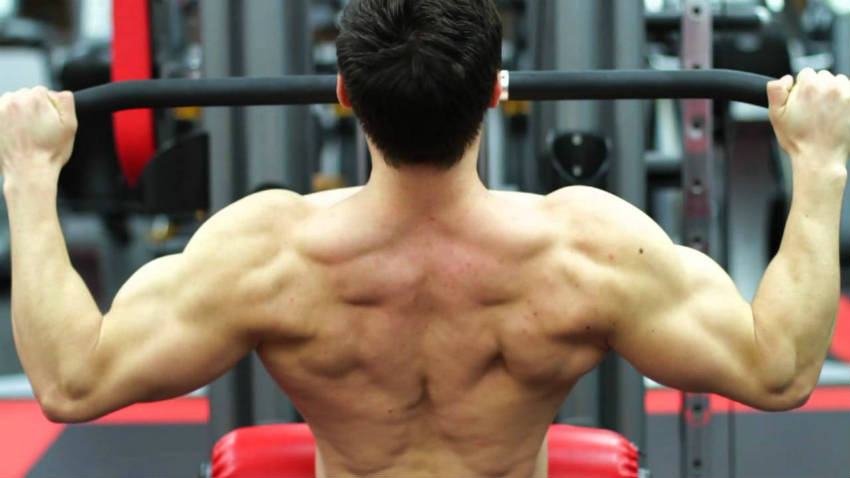 Training
Justin follows a tried and tested workout formula of a 5 day split, as he finds this works best for him. When it comes to cardio, Justin doesn't do it that often, but when he does, he's partial to HIIT (High Intensity Interval Training) on the stationary bike and treadmill.
When he lifts weights, he makes sure to keep most exercises within the hypertrophy zone, of 3-4 sets of 8-12 reps, a method known to produce the highest amount of muscle gain. When he's trying to achieve his best look, Justin varies his workouts with super-setting and drop-sets by using multiple sets in a row with no break, slightly lowering the weight each set until close to failure.
Justin's Split
Monday: Chest/Biceps
Tuesday: Legs
Wednesday: Shoulder/Triceps
Thursday: Back/Trap/Abs
Friday: Bicep/Triceps
Saturday: Rest
Sunday: Rest
Top 3 Exercises
His favorite three exercises in the weight room are;
Muscle Ups
Weighted Pull Ups
Incline Dumbbell Flyes.
---

Nutrition
High Protein Low Sugar
Not following a set diet, Justin takes a mindful approach to his goals and what macros he needs to add into his diet. However, he always makes sure to get 3 servings of vegetables a day, and at least 25g of fiber.
Justin has a mesomorph body type. He prefers not to follow any strict dietary parameters, instead, he prefers to keep things varied. Justin believes that high protein and low sugar consumption are a must. He also tries to keep a 500 calorie deficit to avoid gaining excess fat when on a modeling contract. As Justin regularly attends photo-shoots, keeping his sculpted frame is crucial when taking his meal intake into account. This way he avoids bulk/cut cycles.
Supplementation
Justin uses a handful of supplements that have helped him create his awesome physique, these include; BCAA's, L-carnitine, Fish Oil Supplements, Multivitamins, Magnesium & Iron, Pre-Workouts and ZMA for improved sleep and recovery.
---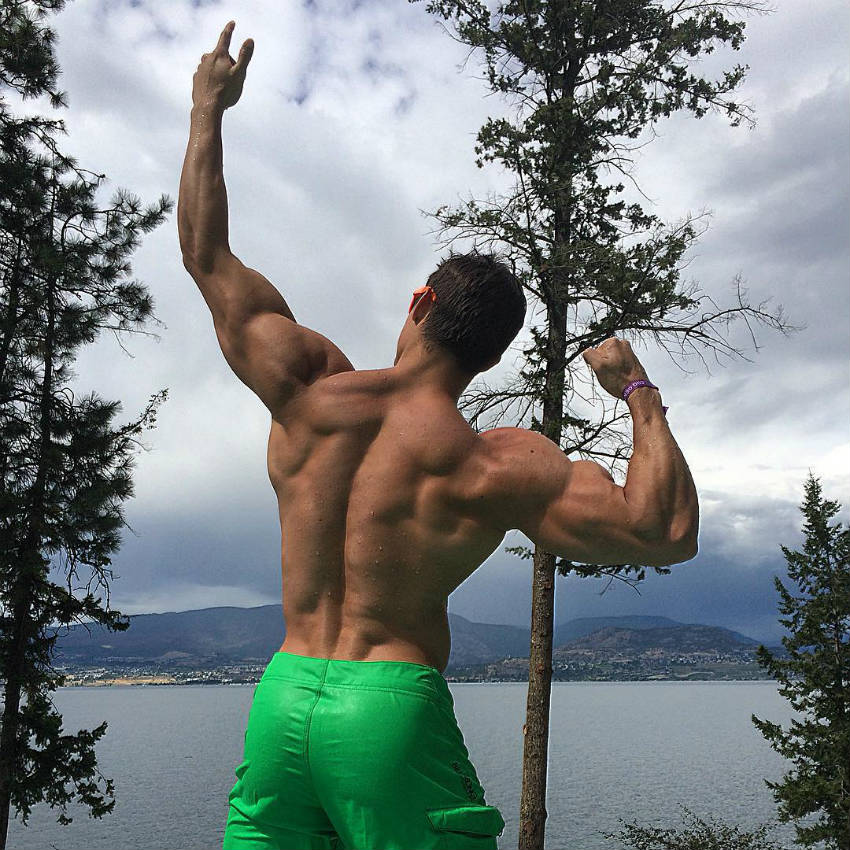 Idols and Influences
Alongside the bodybuilders Justin has mentioned such as Frank Zane, Arnold Schwarzenegger, Steve Cook and Rob Riches. Justin is also inspired by his own continued progress, and fast growing success.
---

What we can learn from Justin DeRoy
Justin DeRoy was always involved in high-level sports throughout his youth. From playing baseball, and also trying MMA for a period of time, Justin loved hard work and the results that came with his efforts.
After suffering a serious pectoral injury when he moved over to bodybuilding, Justin was thrown off-track with his love for training. Undeterred and willing to take a step back, Justin took a new approach to training and life. With his new found wisdom, Justin continued to go from strength to strength.
What we can learn form Justin is – do what you have a passion for and make it an integral part of your life. With this advice and a similar attitude to Justin, you too could be living out your dreams and making your goals into a reality.