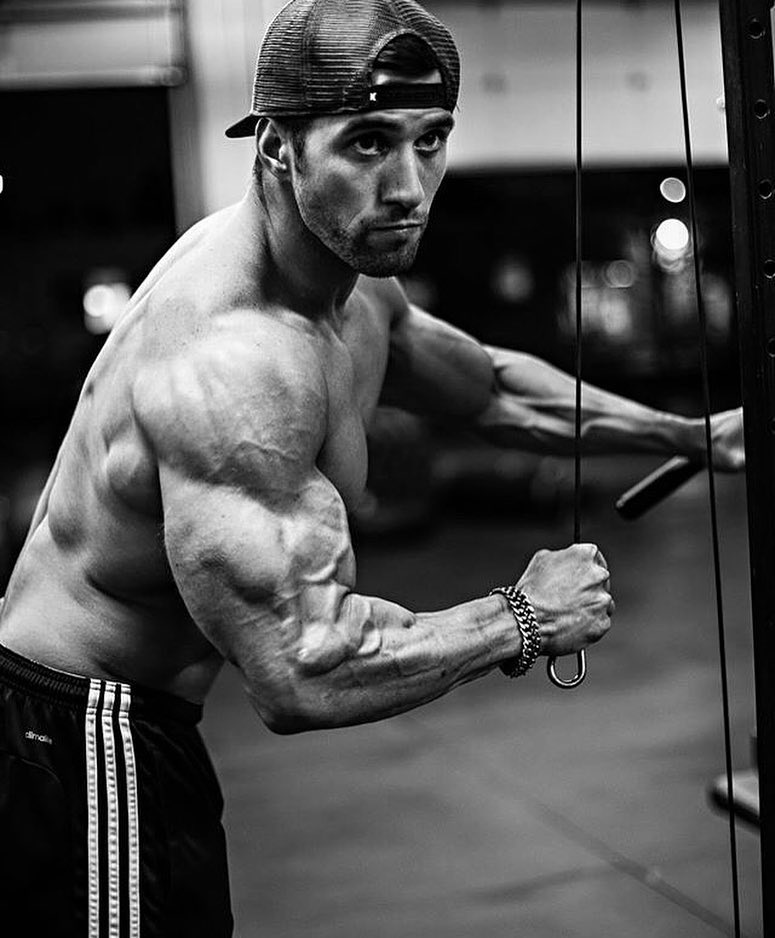 Julian Smith
Bodybuilder, Sponsored Athlete, Bodybuilding Competitor
Julian Smith is an American bodybuilder and sponsored athlete known for his impressive muscular physique. Standing at 6 feet tall, and weighing roughly 200 lbs. Julian has become known as "The Quad Guy" in recent years, thanks to his particularly impressive leg development.
Growing up in Hillsboro, Oregon, Julian became interested in bodybuilding in his early teens. Inspired by the likes of Tom Platz and Arnold Schwarzenegger, he began training in the gym at around 15 years of age, looking to sculpt a great physique of his own.
Over the years, Julian grew his dreams in bodybuilding more than he'd ever expected. He not only built an awesome physique, but also a career in the sport – becoming an online bodybuilding icon and brand ambassador.
This is his story:
---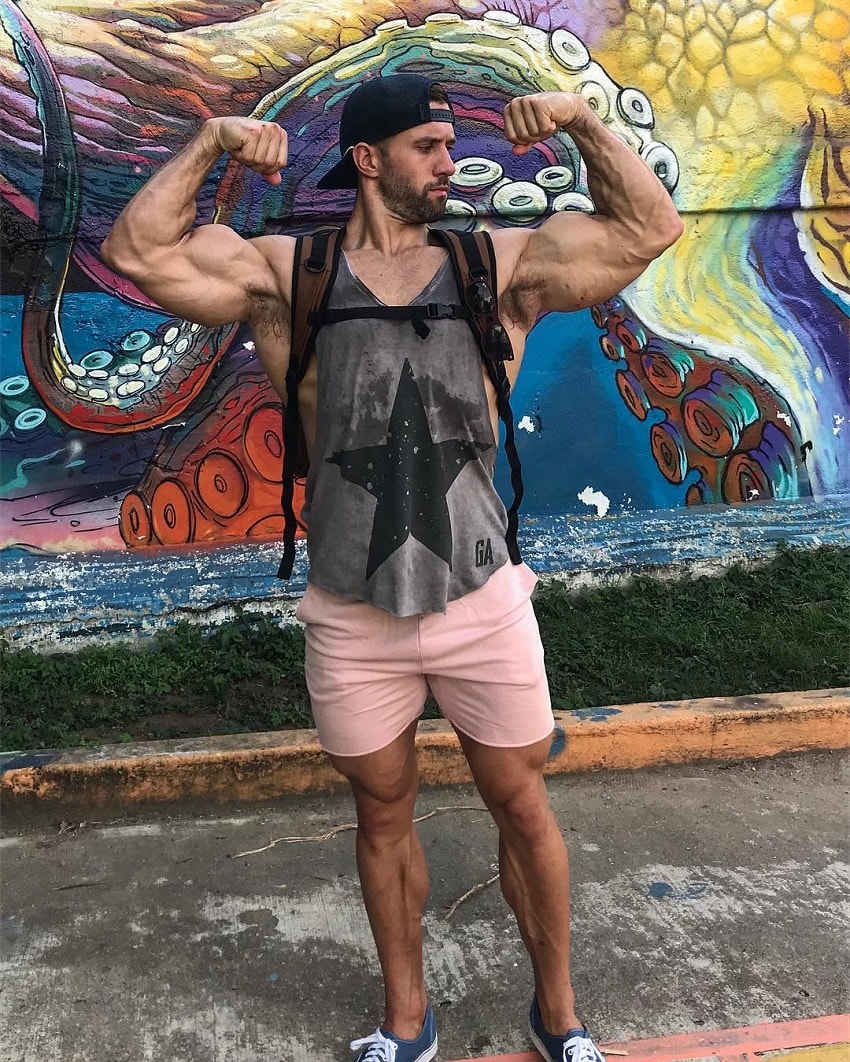 "I don't have the best genetics, muscle insertion points, or mind-muscle connection! I put on fat very easily and is a total battle to drop it! But that is what makes bodybuilding so challenging… And worth it! I have been bodybuilding for years, and I love everything about it!"
Athlete Statistics
Full Name: Julian Michael Smith
Weight
Height
Nationality
Profession
185 - 195lbs (83.9 - 88.5kg)
6' (183cm)
American
Bodybuilder, Sponsored Athlete, Bodybuilding Competitor
Alias
Era
The Quad Guy
2010
| | |
| --- | --- |
| Weight | 185 - 195lbs (83.9 - 88.5kg) |
| Height | 6' (183cm) |
| Nationality | American |
| Profession | Bodybuilder, Sponsored Athlete, Bodybuilding Competitor |
| Alias | The Quad Guy |
| Era | 2010 |
---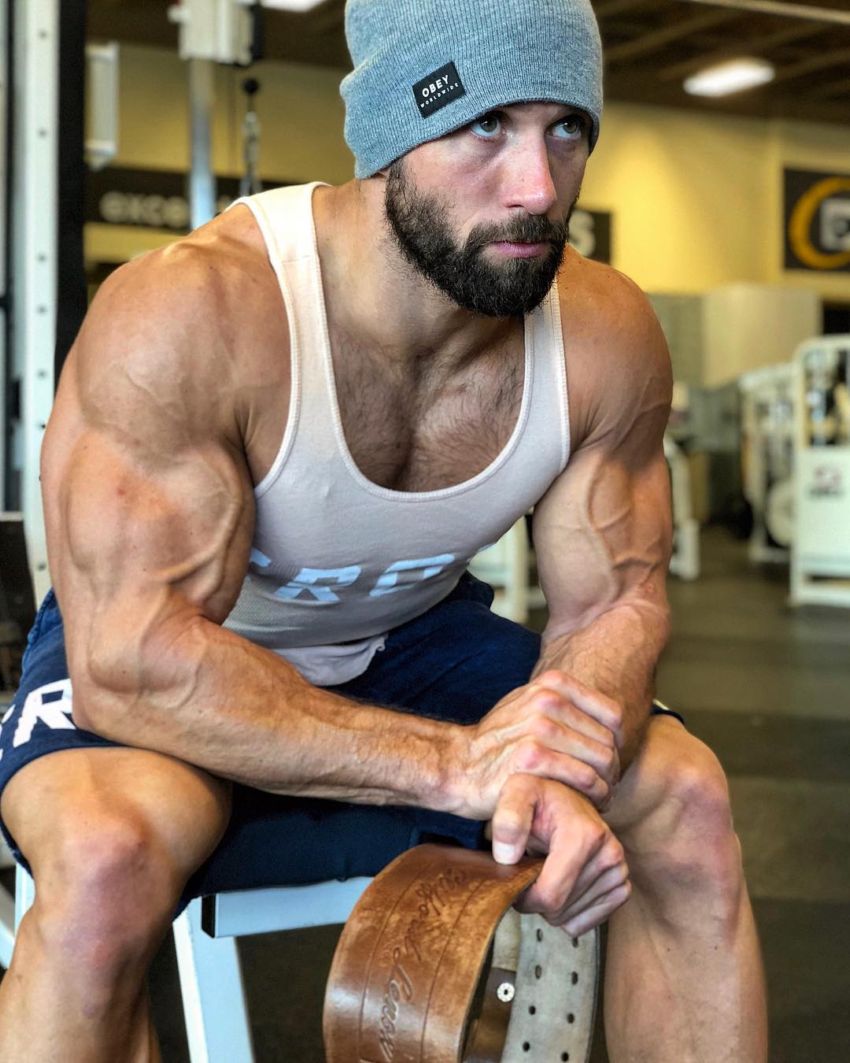 Accomplishments
Social Media Fitness Influence
Bodybuilding Athlete
Brand Ambassador
Bodybuilding Competitions
2013 NPC Washington Ironman Open Light-Heavy Class, 1st place
2015 NPC Natural Ohio, Light-Heavyweight Bodybuilding, 1st place
---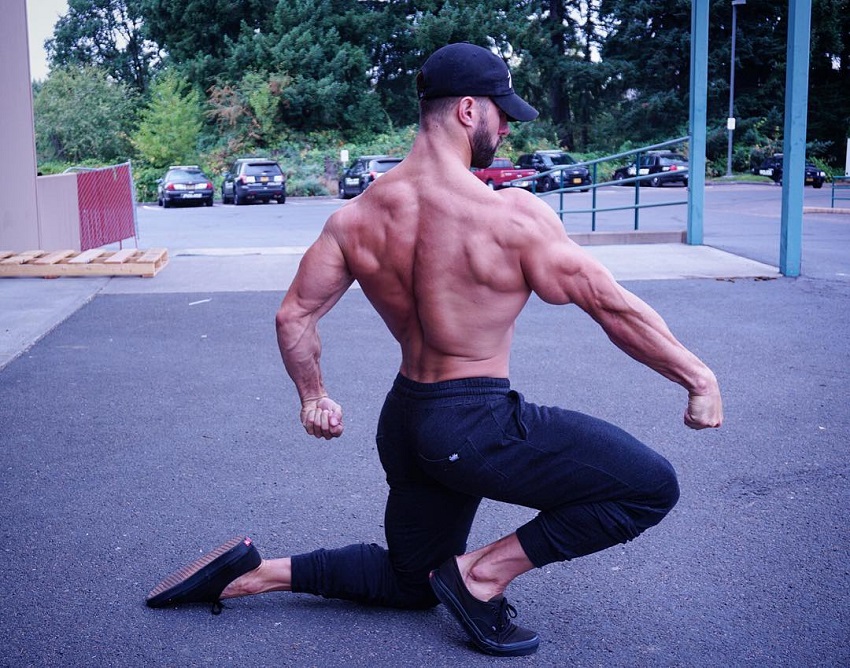 "You cannot change or determine where you lose fat from or where you put fat on! You may not have the most gifted mid section, bicep peak, calves etc. but someone out there may be thinking about how they would kill to have your physique! So appreciate everything you have."
Biography
Bodybuilding Beginnings
Julian Smith is originally from Hillsboro, the fifth largest city in the U.S. state of Oregon. Julian's enthusiasm for bodybuilding 'emerged' early in his life, when he was only a child.
Growing up, Julian was impressed by the old-school muscular physiques he saw in magazines. Such as those of Tom Platz, Arnold Schwarzenegger, and other bodybuilding greats.
Inspired by these bodybuilding icons, Julian eventually set out on his own weightlifting journey – joining a gym in his early teens. Here's Julian talking about his bodybuilding beginnings; "The gym that I started out was called the Powerhouse Gym out in Forest Grove.
What's cool about that gym, was it was very "one preacher bench, one squat rack, one of everything." But, it was a very popular gym. So if I went there at the popular time, it was totally all about waiting. Also, I was a 17-year-old kid, so I was waiting in line for everything that I wanted to do." – Julian Smith
---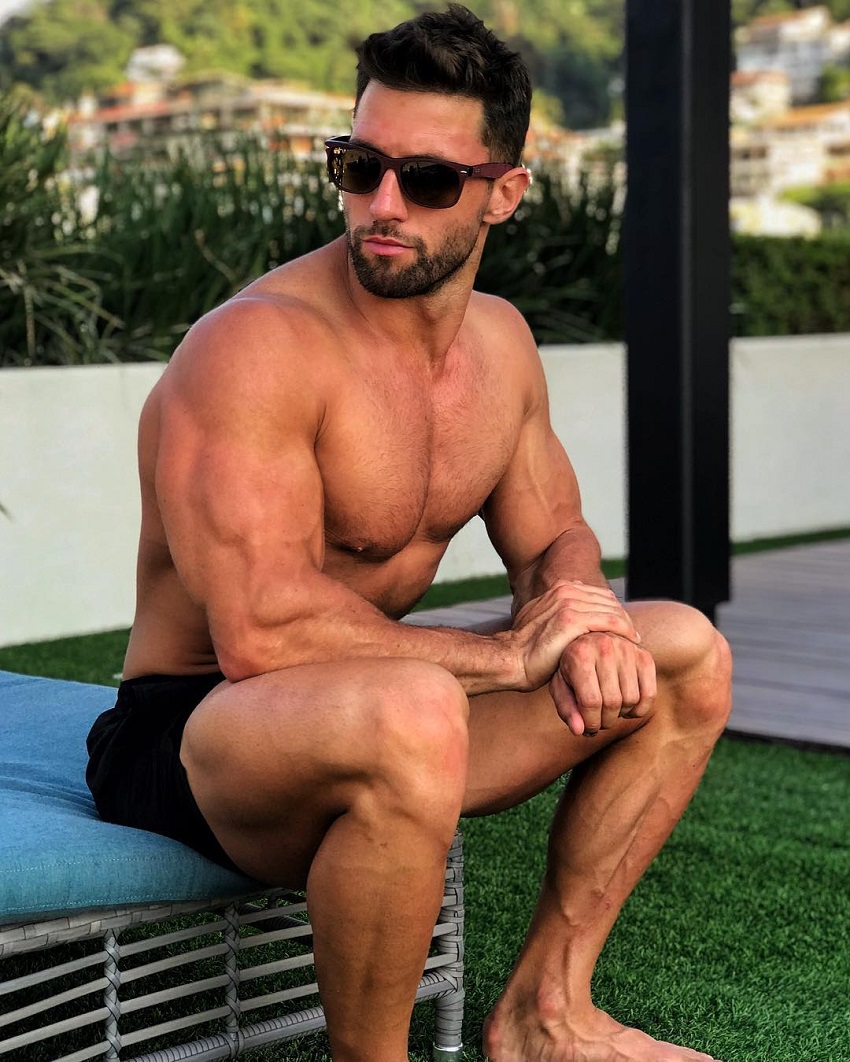 ---
Building a Great Physique
Following old-school workout routines that focused on heavy compound movements, along with gradually improving his diet. Julian soon saw first hints of improvement to his physique.
Seeing the results of his hard work gave Julian the motivation to keep working hard on his bodybuilding goals – driving home his passion for 'lifting'.
After several years of weight training, Julian's physique reached its peak. He built an amazing physique, especially his quads, which would later earn him the nickname 'the quad guy'.
Soon, people started asking Julian for bodybuilding advice. This is where an idea 'popped' in Julian's mind – he decided to open his social media pages to share his bodybuilding knowledge with everyone interested.
---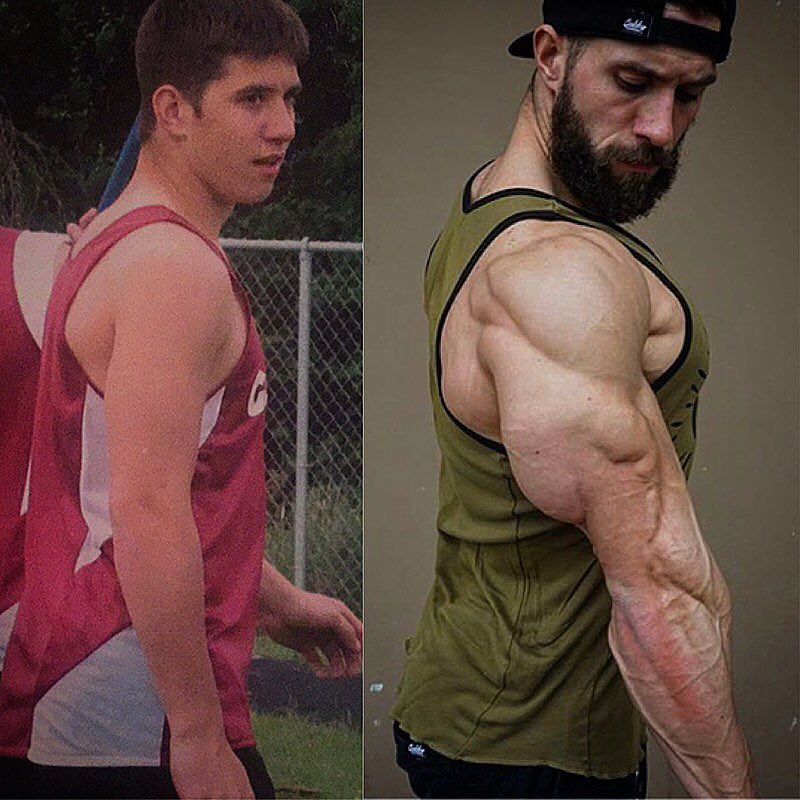 Julian Smith's body transformation; before he started training in the gym, and today.
---
Helping Others in Achieving Their Bodybuilding Goals
Ever since making the decision to join the online bodybuilding community, Julian hasn't looked back. Throughout the years, he reached an enormous amount of people with his bodybuilding advice. Because of this, Julian soon made a name, as well as a career for himself as a successful bodybuilder.
To this day, Julian's physique continues to grow, and his business with it. His strong online presence, combined with his incredible physique and work ethic, is something that makes Julian an inspiration for many people around the world.
---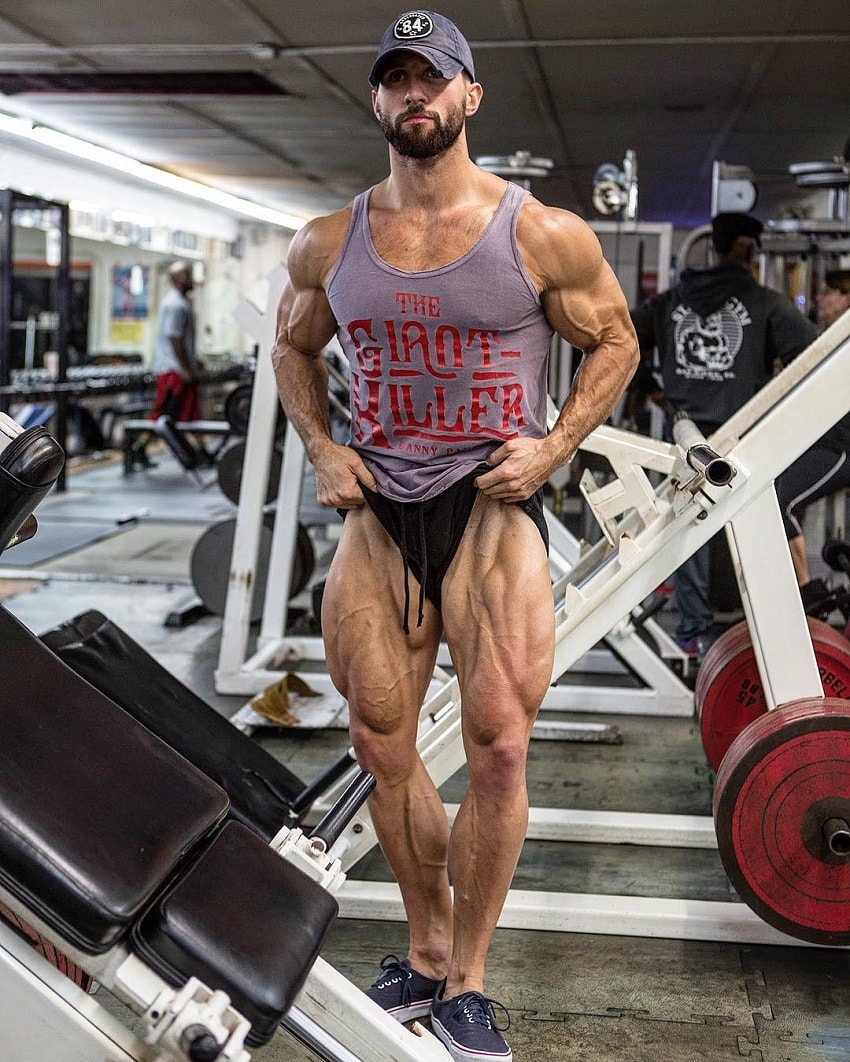 "Long head! The meat and potatoes of the tricep. I put full emphasis on building/developing it! It not only improves side Tricep shots, but when you have a solid long head Tricep it'll pop like crazy on front and back double biceps poses as well!"
Training
Julian Smith's Top Exercises For Building Big Quads
Because he's famed for his incredible leg development, Julian often gets asked how was he able to grow his legs so much. According to Julian, it was all about doing the correct exercises, using heavy weights, and focusing on the correct form. Here's a list of his top 4 exercises for building big legs;
Narrow (Feet Together) Barbell Squat – This is Julian's staple exercise for building great quads. By having a narrow stance while doing squats, Julian shifts tension from his glutes to his quads. In this exercise, he aims at doing four to six reps per set, focusing on lifting heavy weights.
Bodyweight Sissy Squat – Sissy Squat is a foundational bodyweight exercise which Julian uses to develop big and strong legs. The more his knees travel past his toes, the more tension is put on his quadriceps – making this one of the most effective exercises for developing this body part.
Leg Extensions – Although this exercise has become less popular in recent years, Julian says leg extensions are crucial for building an awesome pair of quads. In his opinion, people don't have good experiences with this exercise because they use too much weight. Because of this, he advises going for lighter weights and focusing on the muscle contraction.
Smith-Machine Sissy Squat – This is a more advanced version of Bodyweight Sissy Squat exercise. Julian says, it took him years to master this movement, but it was well worth it. By doing smith-machine sissy squat with a perfect form, Julian was able to significantly improve his leg development.
Building Big Arms
While he may be known as "The Quad Guy," Julian boasts other body parts which are just as impressive. One of these body parts includes his arms, which are ripped, big, and muscular.
Here's how Julian's arm workout looks;
Seated Dumbbell Curl, 4 sets, 8-12 reps
Triceps Pushdown, 4 sets, 8-10 reps (2 drop sets at the end)
Standing Biceps Cable Curl, 4 sets, 8-10 reps (2 drop sets at the end)
EZ-Bar Skullcrusher, 4 sets, 8-10 reps
Triset

Barbell Curl, 4 sets, 12 reps
Tricep Dumbbell Kickback, 4 sets, 12 reps
Seated Palm-Up Barbell Wrist Curl, 4 sets, 12 reps
---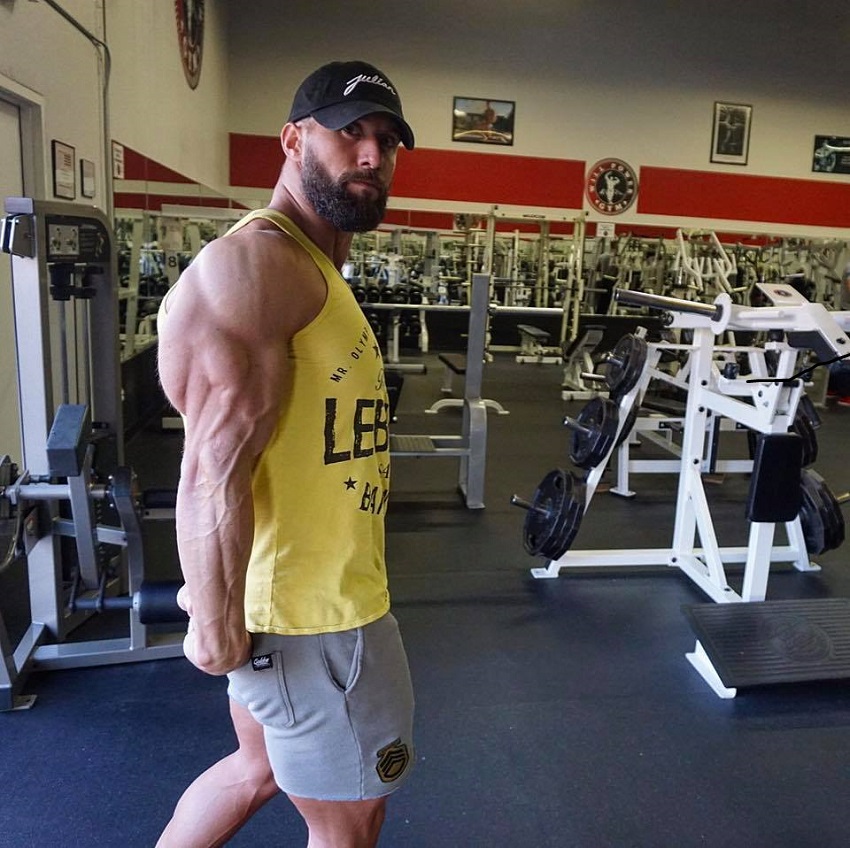 "I've had a number of people over the course of my lifting life ask about how to remove fat from specific areas of the body. This is not a dumb question, there is just lack of knowledge behind it.

No one should be made to feel dumb about something they aren't educated in! – You cannot remove fat from specific areas while dieting!"
Nutrition
Learning From Experience
When he started his bodybuilding career, Julian didn't know much about nutrition. He says, he made a mistake of buying too many supplements and not focusing on his actual diet.
Julian learned about this the hard way, competing in his first show and not getting the result he wanted. As he said, this was a "rude awakening" for him. Julian realized he needed to completely restructure his diet if he was to reach his goals in bodybuilding.
The turning point for Julian came when he met his first prep coach, and now a good friend, Scott Kluth. Scott helped Julian prepare for the 2013 Washingon Ironman contest where he took home 1st place. Throughout the preparation process, which lasted six months, Julian learned everything about the correct nutrition and supplementation.
Nowadays, Julian is an expert in the field of both nutrition and supplementation. He uses his vast experience and knowledge in these fields to teach others on the correct way of dieting for their goals.
---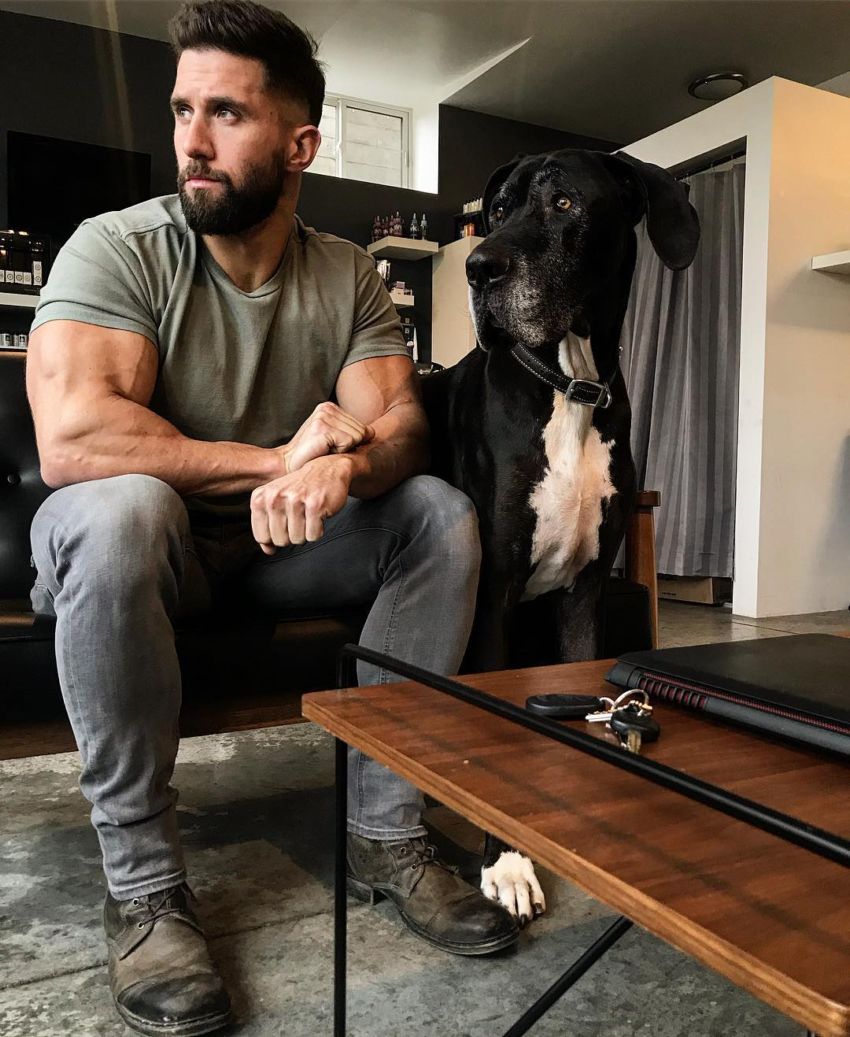 "On the military press, you should be pressing up then above your head, not out in front of your face. Seems like a no-brainer to some, but many including myself, do it wrong and have done it wrong for many years. Tweak form for the ultimate mass movement for shoulders!"
Idols and Influences
Julian's influences in bodybuilding include his first preparation coach, Scott Kluth, and Layne Norton, famous physique coach.
Here's Julian talking about his bodybuilding influences, Scott and Layne; "I learned about proper nutrition from my first real prep coach, and now great friend, Scott Kluth. I also follow Layne Norton and utilize his diet/training techniques."
---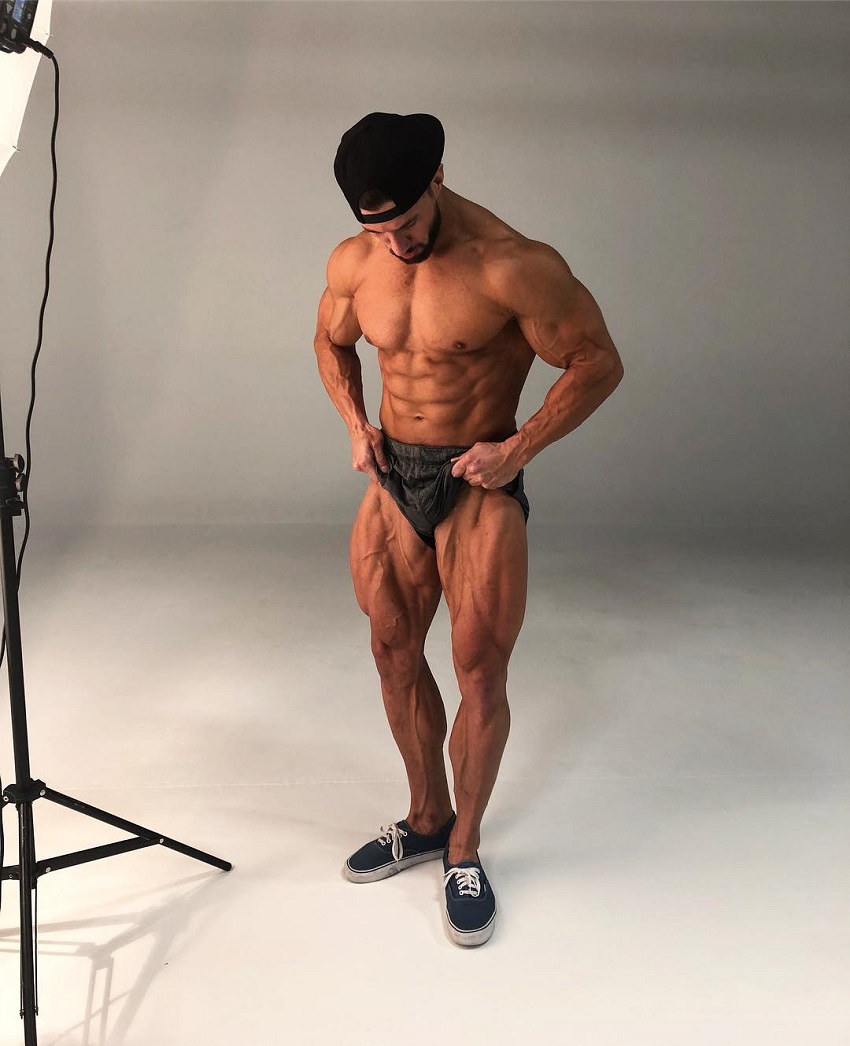 "Keep pushing and know that you are part of a sport that 99% of the world doesn't have the discipline to do or even understand! Keep grinding!"
What we can learn from Julian Smith
When Julian Smith first commenced on his bodybuilding journey, he didn't know much about nutrition. In fact, he learned this the hard way, having placed in a low spot in his first bodybuilding show.
However, through perseverance and hard work, Julian overcame this challenge. He used trial and error as his guide for progress, eventually, learning everything about nutrition. Because of this, Julian soon started placing high in bodybuilding shows, alongside building a healthy career in the sport.
One simple thing we can learn from Julian Smith is this; if something doesn't work out for you at first, remember to keep trying. If you stay committed to your goals despite the obstacles you may face, then it will be much easier for your to become successful – just like Julian Smith did.