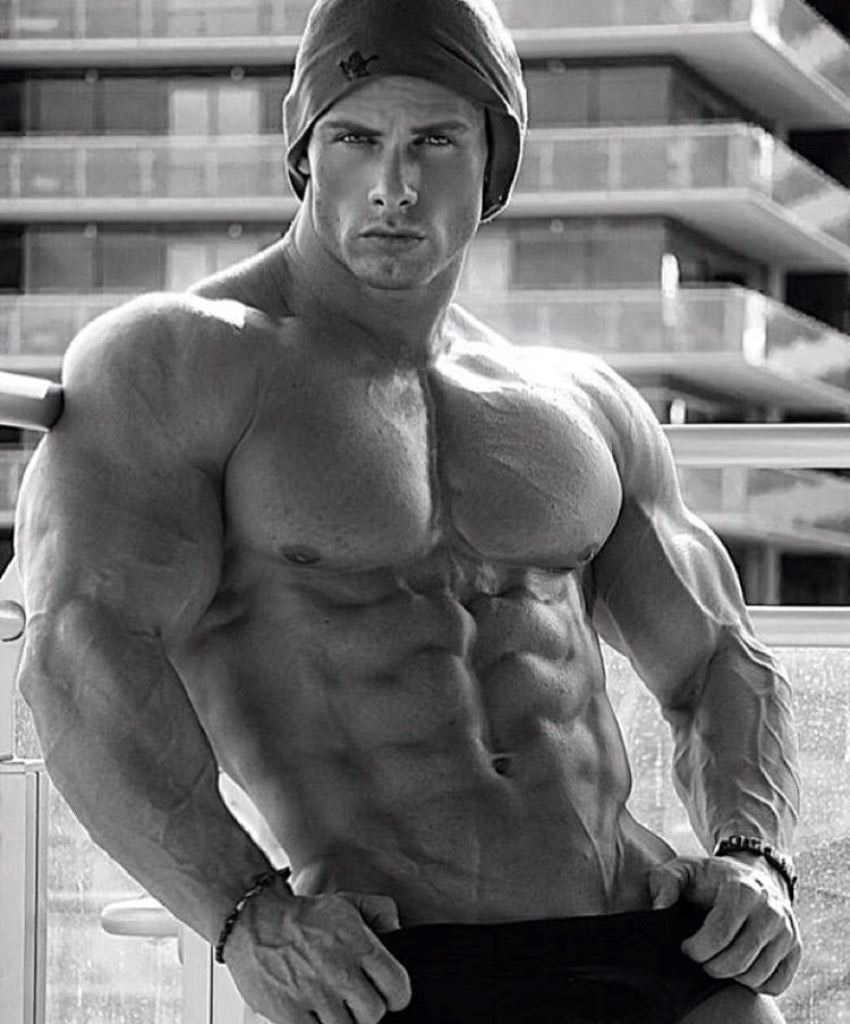 Joey Sergo
Born in 1986, Joey Sergo "Swoll" is an individual who was extremely active since his early childhood. At first, he played many different sports during his primary and high school years. Eventually, Joey had to leave sports behind due to college and moving to another town.
When he was in college, Joey barely made any friends and was often bullied. During that time, he discovered bodybuilding which helped him deal with stress, anger, and the frustrations that were building up inside of him.
After years of hard work in the gym, his body started to transform into an impressive physique. It was at this point that Joey decided to become a full-time bodybuilder and fitness model. Ever since the beginning of his journey, he's become one of the leaders in the fitness industry and an inspiration to people around the world.
This is his story:
---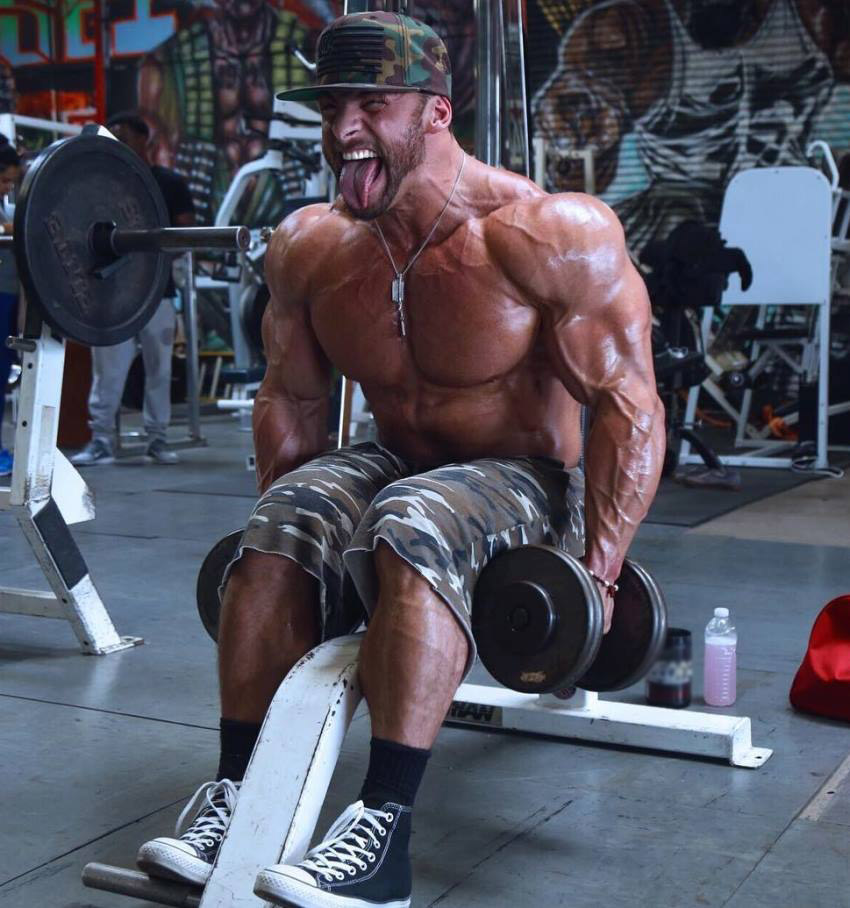 "It's not the size of the dog in the fight, its the size of the fight in the dog."
Athlete Statistics
Full Name: Joseph Sergo
Weight
Height
Chest
Waist
205 - 215lbs (88.5 - 93.0kg)
5'6" (167.5cm)
50''
30''
Year of Birth
Nationality
Alias
1986
American
Joey Swoll
Era
2010
| | |
| --- | --- |
| Weight | 205 - 215lbs (88.5 - 93.0kg) |
| Height | 5'6" (167.5cm) |
| Chest | 50'' |
| Waist | 30'' |
| Year of Birth | 1986 |
| Nationality | American |
| Alias | Joey Swoll |
| Era | 2010 |
---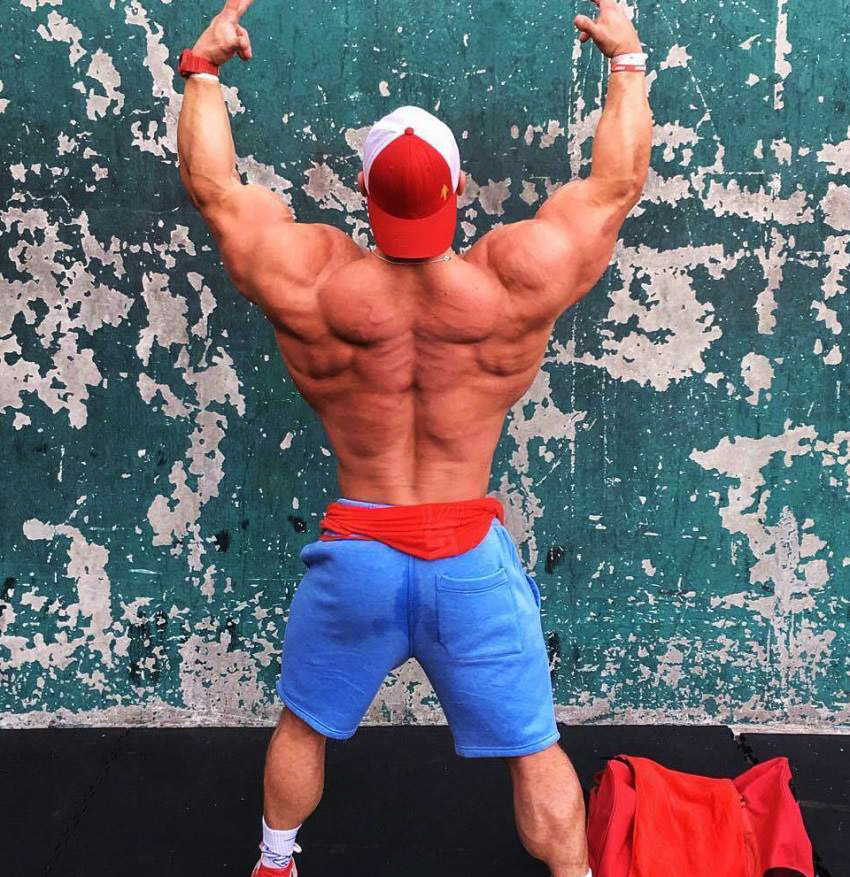 "Never, Ever, Ever Give up"
Accomplishments
Joseph Sergo is a co-founder of a supplement company, fitness model, and a social media persona who inspires numerous people worldwide to start living a healthier, more productive lifestyle.
He's also been featured in some of the top fitness and bodybuilding magazine covers, along with releasing his own fitness book.
---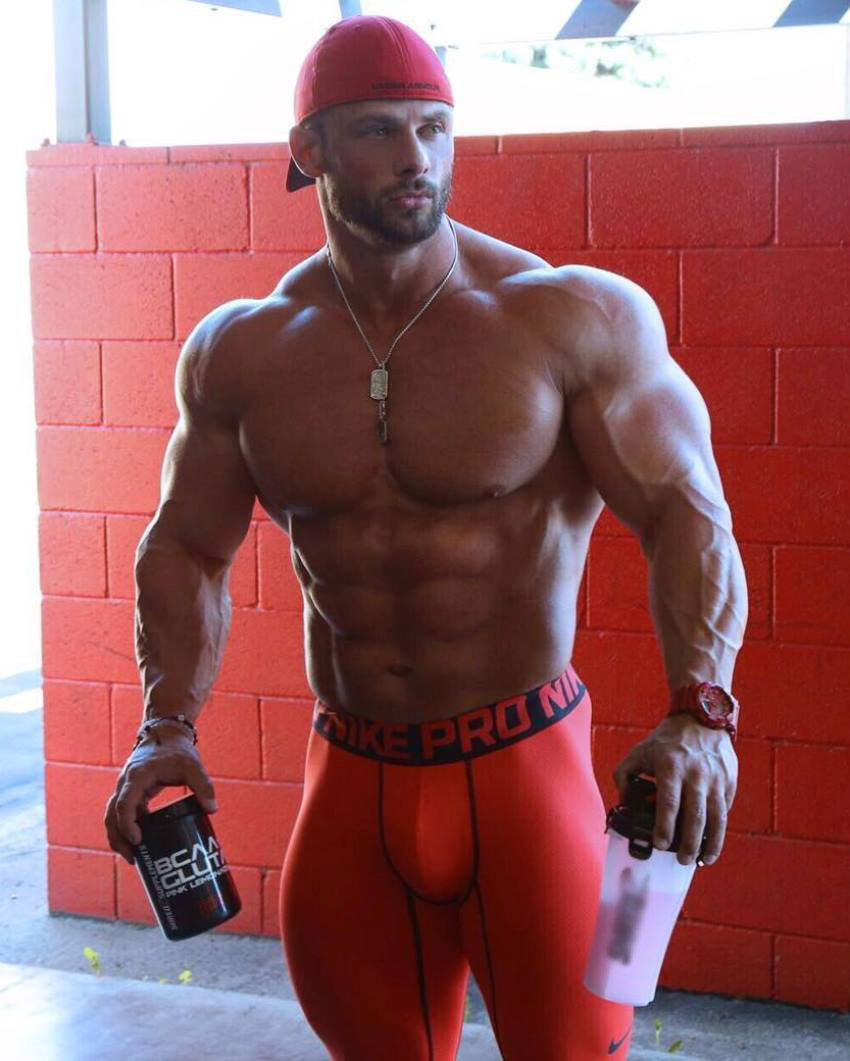 "I don't believe in destiny, fate, or luck. I believe in opportunity, hunger, and action. You don't 'wake up' or 'fall into' greatness. You work your ass off, you fight, and you take it."
Biography
Early Years and Teens
Joey Sergo was born on 11th of January, 1986, and when he was growing up, Joey would participate in different sports and was always competitive in nature.
He managed to win several championships with his high school football team and admitted that an individual his height had to be very good if he was to succeed at higher levels.
At that time, he was only 140 lbs and said that it wasn't something that bothered him at first. During his high school years, he didn't face much competition as there weren't many people as strong or athletic as himself.
College Bullying
When Joey eventually finished high school and moved to another city to attend college, he admitted that it was rough for him at first – he was in a new place and didn't know anyone.
Joey said the first semester was the hardest for him because he didn't have much money like most other students there, which made him feel isolated.
He also mentioned that during this time he was bullied by "upper classmen" and was "furious inside" because of it.
Joey felt embarrassed and didn't want to return home because he felt like a failure to his family. His second semester he started living in a cafeteria that was next to a local gym.
That's when Joey discovered his new passion. He went to the local gym and started lifting weights every day, as he found it helped to release his frustrations and energy. According to Joey, no matter how he felt, he would always leave the negative emotions in the weight room.
Start of a Career
For many years Joey lifted weights as a means to get rid of all the frustration that built up over time. However, when his body started to change, along with receiving more and more compliments from people, he said the feeling was incredible – he wanted more.
It wasn't long before the American got addicted to the lifestyle. Joey said; " I fell in love.  I started to get compliments on my physique and my strength.  I loved it."
Joey started going to the gym late in the evening to avoid crowds of people in the gym, and to avoid being distracted by people staring at him, he said.
He also admitted the only way for him to maximally focus on the exercise was to be alone in his world, and late evenings were the best time for that.
Successful Life
From that point on, Joey decided that he wanted to make bodybuilding his full-time job. He even said that it didn't feel like a job for him, even though he would spend a whole day training, preparing meals or doing something related to fitness.
Since he started going to the gym, Joey became one of the most known fitness icons in the industry. He also co-founded a supplement company and published his own book where he gave various advice on training.
Joey's huge social media popularity allowed him to reach massive amounts of people across the world and to spread his message. He's inspired people to start living a healthier and more productive lifestyle.
---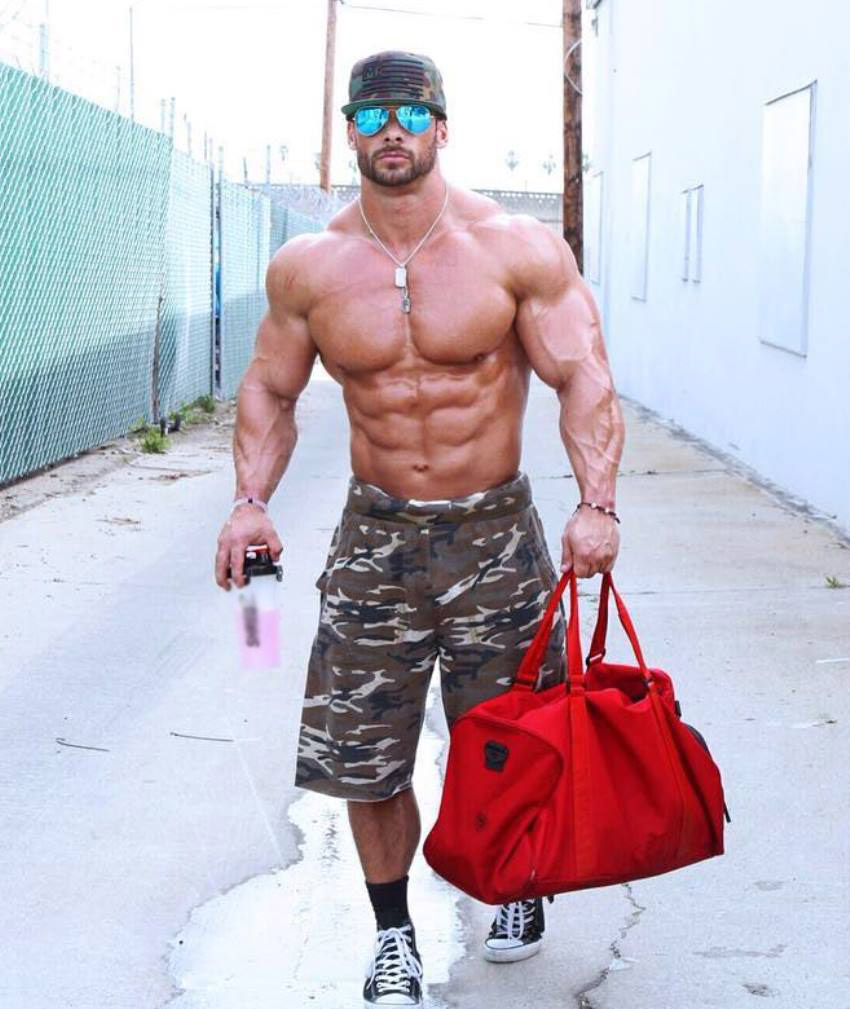 "HIIT is very good I admit but everyones body is different and responds differently to different training."
Training
Training Philosophy
Joey admits that his training style changed greatly over the years. Before he would maximally exhaust himself in the gym, up to 3 times a day, and as he grew wiser the American stressed the importance of giving the body enough rest.
His advice is that one should train for around 1 and a half hours at most, as he believes that short training session combined with high volume and low rest periods yield the best results.
When it comes to training frequency, Swoll admits that he trains at least 6 times per week, but doesn't recommend it to everyone. He also admits that he doesn't have a training routine, but trains whatever he feels like training or whatever a certain body part is lagging behind.
Favorite Exercises and Cardio Philosophy
Joey's 3 favorite exercises are Flat Bench Cable Flies, Front Barbell Squats, and Pull Ups. According to him, Flat Bench Cable flies allow him to get a maximum contraction in the chest, and also provide him with a great stretch.
In terms of overall quad development, Front Barbell Squats are the best option, Joey said, and when it comes to back training, the American model believes that pull-ups are "the king" of mass building exercises for the back.
Losing fat quickly without needing to do any type of cardio is something not everyone can do, according to Joey. But he says that for him it works the best. He has a very fast metabolism and doesn't need to do much cardio.
---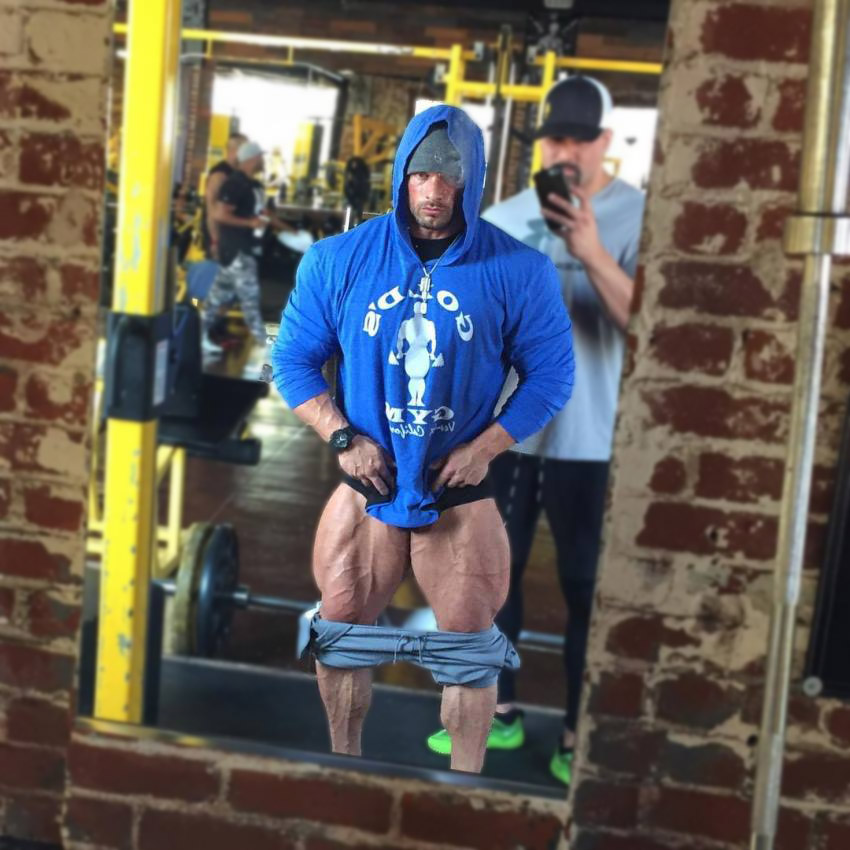 "My philosophy on nutrition is pretty basic.  I never drop my carbs or do a keto even just before a show.  I agree some people respond better to this kind of diet but not me. "
Nutrition
Dieting Philosophy
Joey stays away from sugars all year as he believes they are very detrimental to not just bodybuilders and dieting, but anyone who wants to live healthily in general.
For post workout, he recommends eating something with a high glycemic index to spike body's insulin naturally. He also stresses the importance of healthy fats such as peanut butter, almond butter, nuts, and olive oil.
According to Joey, 75% of the time, he eats strict and clean meals, which are lean meats with vegetables over white rice, and jokingly says that brown rice is just a myth.
When asked what are his favorite meals, Joey said that he loves to make protein pancakes in the morning as his first meal. They are usually covered in low-fat natural peanut butter, but he says that sometimes he eats them alone without any dressing.
Supplementation
Joey's supplementation stack consists of:
Fat Burner
Testosterone Booster
Creatine
Multivitamin
Probiotics
---
Editor's Tip
Inspired to reach your maximum potential like Joey? Read our in-depth guide on how testosterone booster supplements can really enhance your game!
---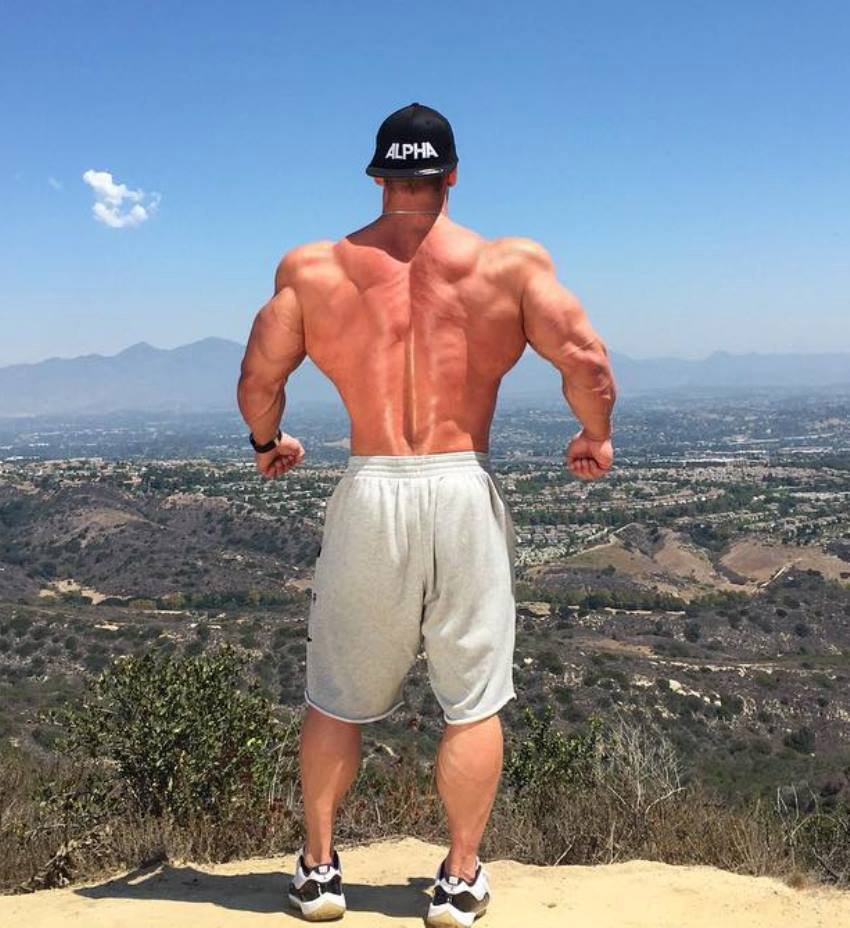 Idols and Influences
Joey admits he is an "old school fitness guy", and that's one of the reasons his favorite idol is Arnold Schwarzenegger. He also believes that without Arnold, he wouldn't be where he is.
The American model also mentioned Steve Reeves and Bob Prince as sources of inspiration for him.
---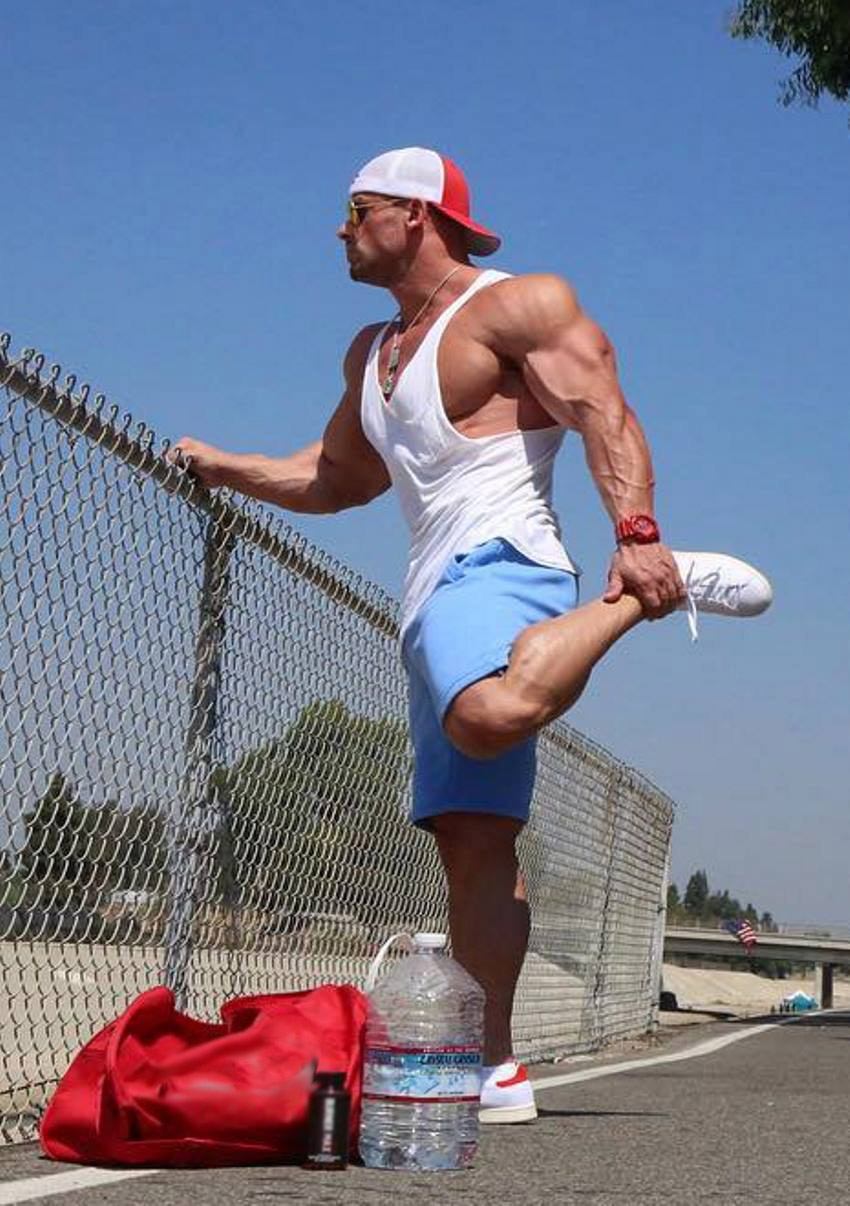 "They don't know the sacrifices I make, the pain I endure, and the dedication it takes to do what I do. This doesn't happen over night. I've been in the gym almost a decade. While they're out partying, I'm in the gym. While they're at home on the couch, I'm in the gym, while they're hating on me, I'm in the gym. Anyone can be average, anyone can talk bad and hate. Before you judge me… come live my life."
What we can learn from Joey Sergo
Joey Sergo taught us one of the most important things in life. If one is to succeed, he or she cannot listen to the opinions of others. Joey himself said he knew very well that if he had listened to all the haters, he would have not succeeded.
The most important thing we can take out from his message, is, to not give up because someone said you can't do something.
Joey often stressed that the cost of greatness in life is being hated by many. He believes that the only way to succeed is to ignore the "haters" and keep moving forward, no matter what is said to you, and by doing so, you too could achieve your own greatness.