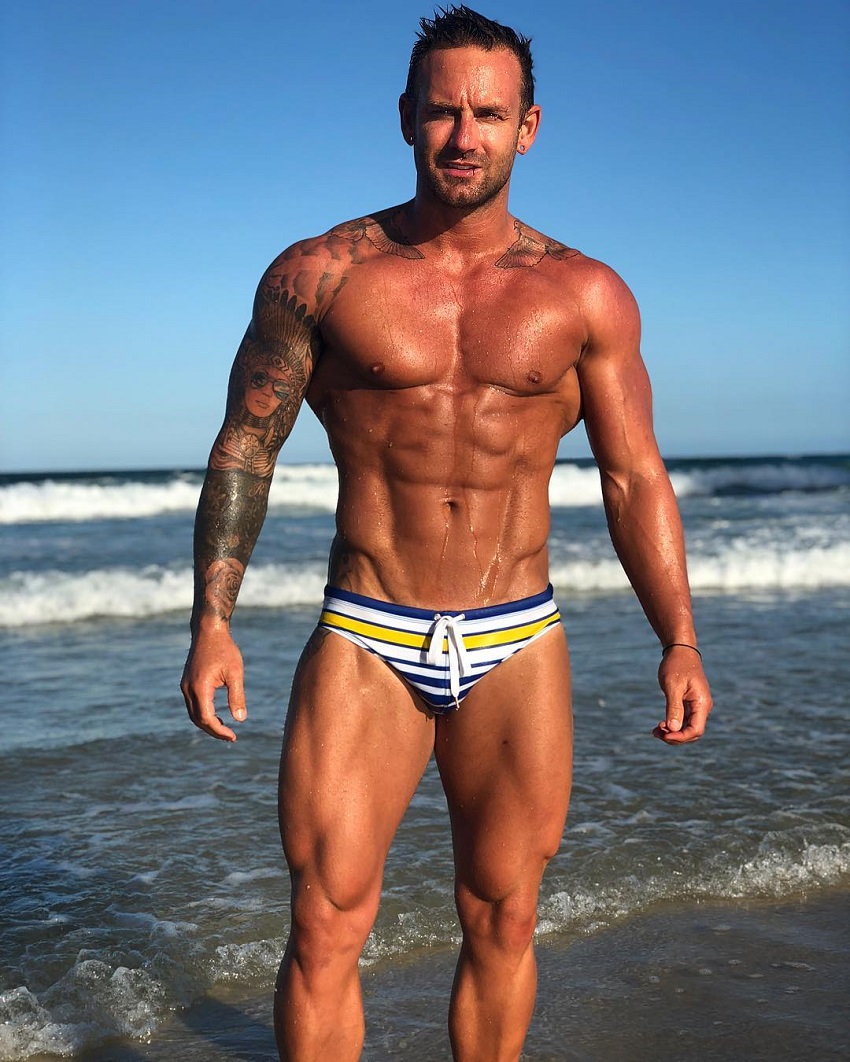 Joel Bushby
Fitness Model, Transformation Coach, Entrepreneur
From being expelled from 2 different high schools, reaching $100,000 in debt with his business, to becoming a successful fitness entrepreneur and model.
Joel Bushby has had his fair share of ups and downs, but one thing never changed, and that's his drive to turn his goals into reality.
While he failed a year in school and was told by teachers that he'd never amount to anything. Joel stayed true to his own vision of becoming successful. With years of commitment and hard work, he's grown a lasting career in online coaching and fitness modeling – proving everyone who doubted him wrong.
This is his story:
---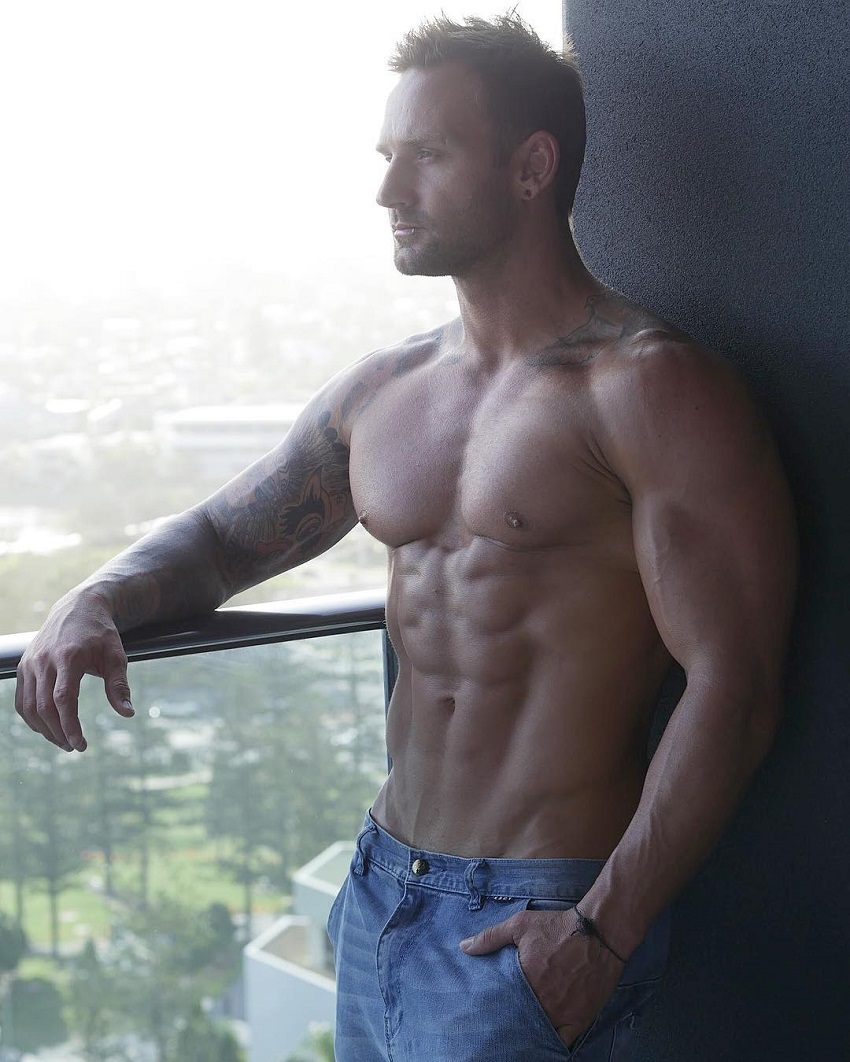 "My theory is, as long as you've got a roof over your head & food on the table then you've got nothing to stress about. No matter how hard you think you've got it, there's always someone else out there that's got it a lot worse then you do."
Athlete Statistics
Full Name: Joel Bushby
Weight
Height
Nationality
Profession
205 - 215lbs (88.5 - 93.0kg)
5'11" (180cm)
Australian
Fitness Model, Transformation Coach, Entrepreneur
Alias
Era
The Natural Transformer
2010
| | |
| --- | --- |
| Weight | 205 - 215lbs (88.5 - 93.0kg) |
| Height | 5'11" (180cm) |
| Nationality | Australian |
| Profession | Fitness Model, Transformation Coach, Entrepreneur |
| Alias | The Natural Transformer |
| Era | 2010 |
---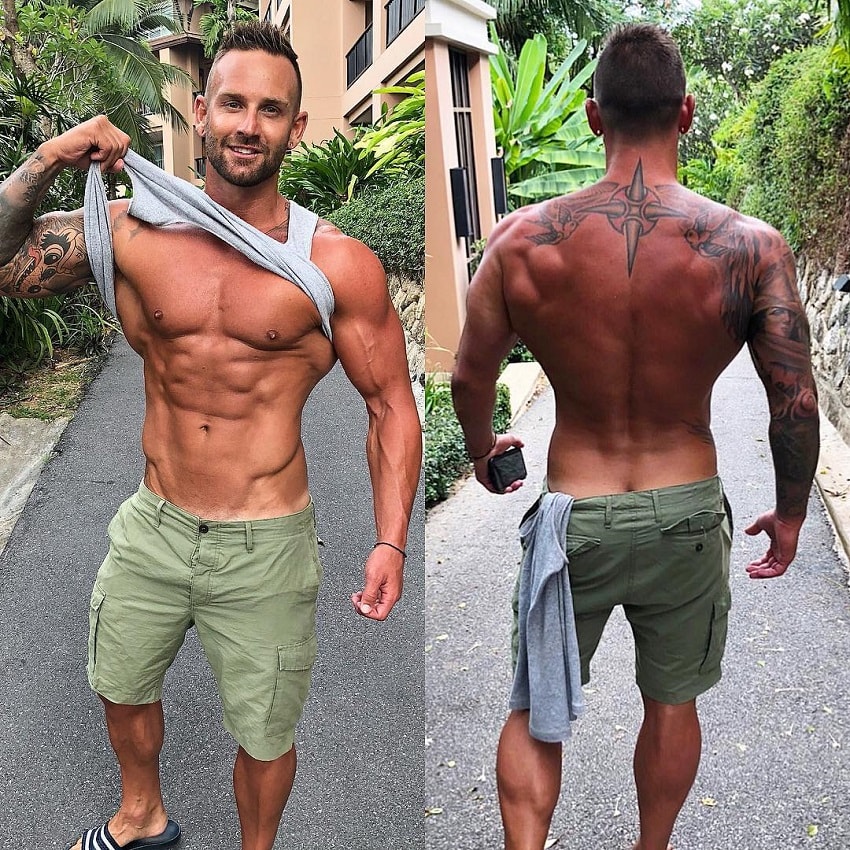 "Be grateful & appreciate all that you've got right now. Remember, the luckiest person in the room is always the hardest worker."
Accomplishments
Fitness Guru
Cover Model
Entrepreneur
Online Personal Coach & Body Transformation Expert
Fitness & Bodybuilding Competitions
2014 INBA Australian Titles 1st place (bodybuilding)
2014 INBA 1st place fitness model
2013 Two Titles in North Queensland both 1st place (fitness)
2013 North Queensland Titles 2nd place (bodybuilding)
2012 Australian Titles opens 2nd place (bodybuilding)
2012 Brisbane Titles intermediate 3rd place (bodybuilding)
2011 Universe Titles novice 4th place (bodybuilding)
2011 Queensland Titles novice 5th place (bodybuilding)
---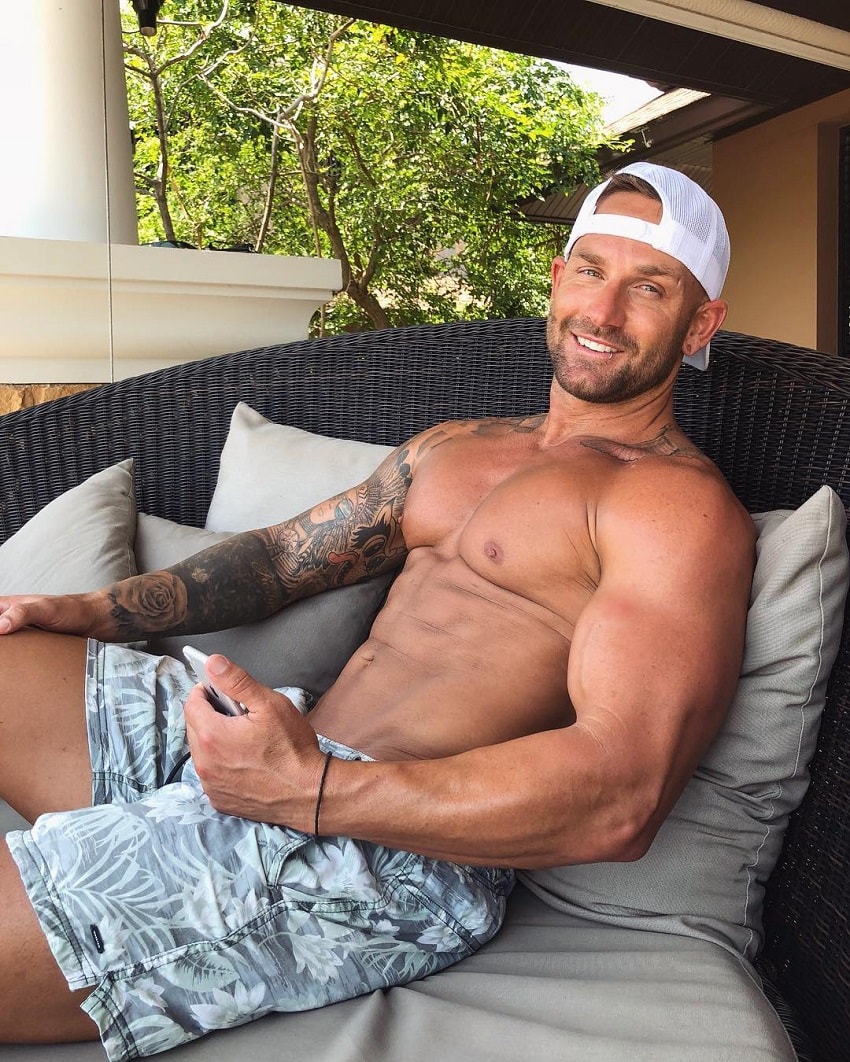 "If I can't inspire you to get into the best shape of your life then I'm going to do my damn best to inspire you to live every day like it's your last. Life is a short and delicate thing, make this one count."
Biography
Problems in School
Recalling his early childhood, Joel Bushby says he was an avid sportsman, but had a hard time keeping up with school. He couldn't comprehend or concentrate on the tasks assigned by his teachers, as he was dyslexic and had a short attention span.
"Growing up in school I found it really hard to comprehend or concentrate as I was dyslexic, hyperactive & had an extremely short attention span."
Because he was so uncomfortable spending time in school, Joel got himself "into a lot of trouble." His problems became so serious that Joel had to repeat a year in school because he couldn't keep up academically.
Over the years, Joel got expelled from two different high schools as his concentration problems became worse and worse. Numerous teachers and principals told him that he wouldn't amount to anything in life. At the time, Joe believed this was true.
---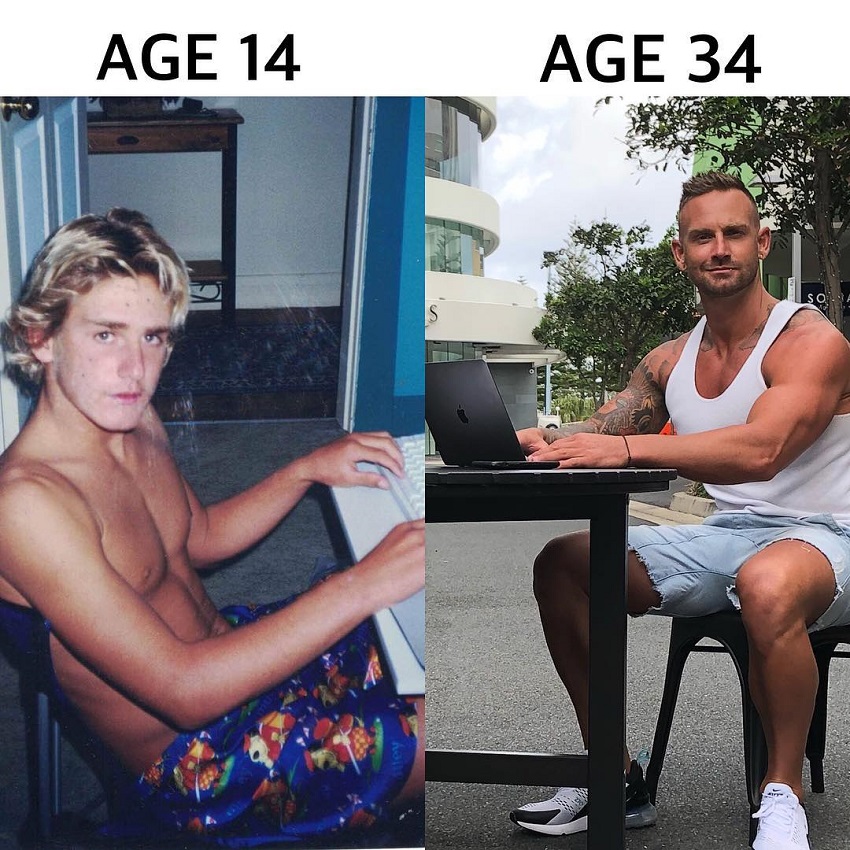 Joel Bushby before and now.
---
Going After His Dreams
As he grew older, Joel began to realize that he could pursue his dreams in life, despite what some of his teachers told him. As someone who always loved physical exercise and fitness, he decided to pursue his passion of becoming a fitness coach. But making this decision was extremely difficult for Joel.
During his early and mid-20s, Joel worked at a perfectly secure job. He had no reason to abandon it, except one – his passion for starting his own fitness business.
"Before I first began my journey as a fitness professional, it was extremely scary for me to give up a perfectly secure job and leave all of my closest friends, move away and to find the confidence to begin chasing my dreams."
In time, Joel decided to take the plunge and fully commit himself to making his dreams a reality – starting his fitness business in 2008.
Debt Problems
In his first year of starting a business, Joel faced a lot of obstacles. The biggest of them was the debt he accumulated over the months, reaching over $100,000 at one point.
"I fell into a debt of over $100,000 due to a mortgage, other loans, cost of living and having no clients."
Everyone close to Joel told him to abandon his pursuits and get back to "real work," but Joel had a vision and he didn't plan on abandoning it. He knew that in time, he'd succeed.
---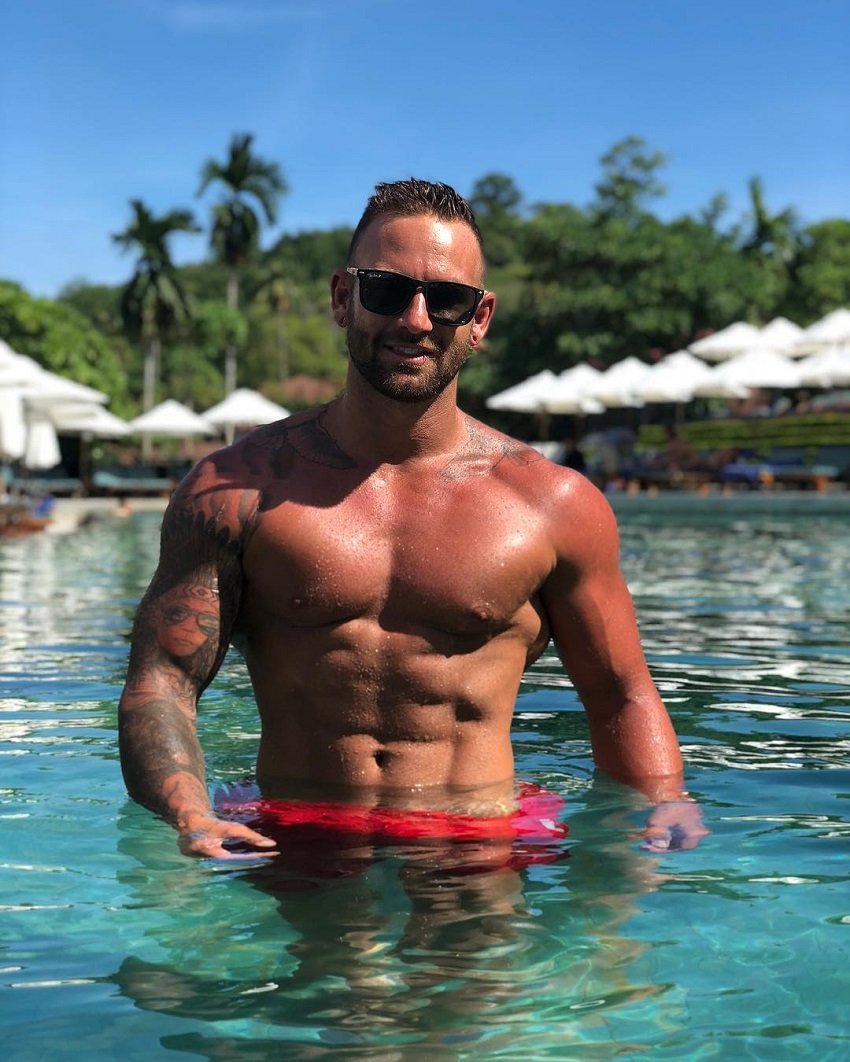 ---
Turnaround
After years of struggle, Joel finally saw first signs of progress in his business. He gradually paid off all of his debts and started growing his business.
Throughout the process, Joel found a whole new confidence and sense of self-belief. In his words; "I have discovered a whole new found confidence and belief in myself in which I now pass on to others to begin transforming their worlds."
Joel is now an owner of a fitness company, as well as a cover model, bodybuilding competitor, and transformation expert with a remarkable portfolio.
---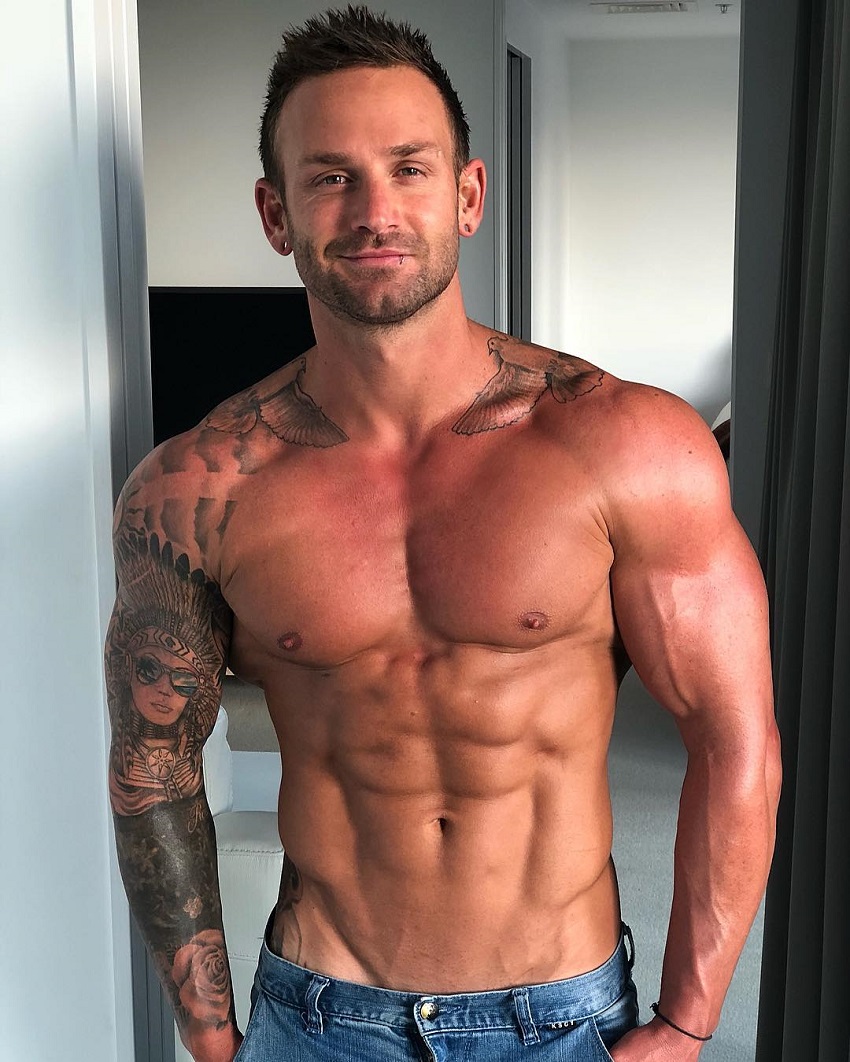 Training
Cardio in Nature
Joel's typical day starts with a 45-minute walk in nature. While this might seem like a chore to some people, it's something Joel actually enjoys doing. He said; "To me, it's just like breathing, you just do it.
I enjoy the colours of nature and watching the sun rise. I believe it's good for your soul and it charges your batteries for the day ahead."
Push-Pull Training
In terms of weight training, Joel follows a push-pull workout program five times per week.
He trains up to four different muscle groups per workout. He always trains with high intensity and focus.
---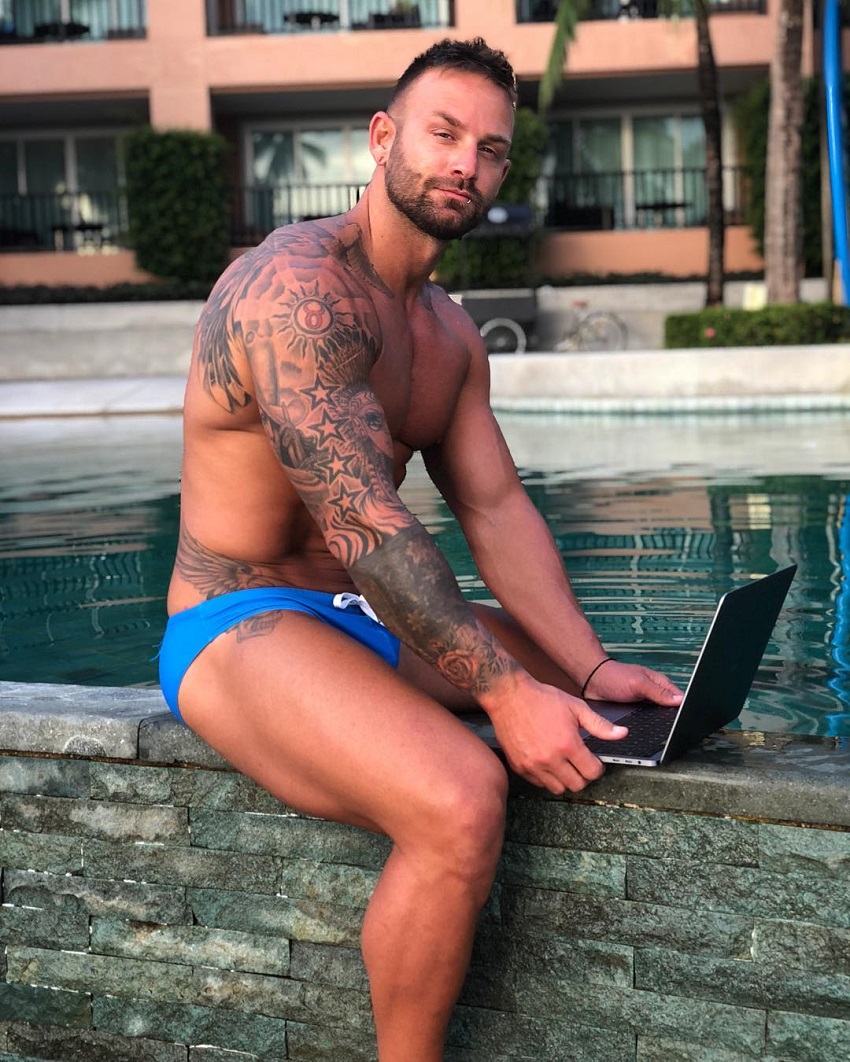 ---
Joel's Workout Plan
An example of a push day for Joel would be;
Leg Press, 4 sets of 10 reps
Dumbbell Chest Press, 4 sets of 10 reps
Standing Barbell Shoulder Press, 4 sets of 15 reps
Cable Flys, 4 sets of 12 reps
Triceps Dips, 4 sets of 15 reps
A pull day would look like this for Joel;
Deadlifts, 4 sets of 10 reps
Pull-ups, 4 sets of 10 reps
Bent-over Rows, 4 sets of 15 reps
Reverse Cable Flys, 4 sets of 12 reps
Barbell Biceps Curls, 4 sets of 15 reps
On the last day, Joel typically trains his calves and abs. "On the last day I usually hit my calves, abdominals and whatever else is not sore in my body. This is usually just calves and abdominals as my whole body is constantly sore – but I love it," says Joel.
---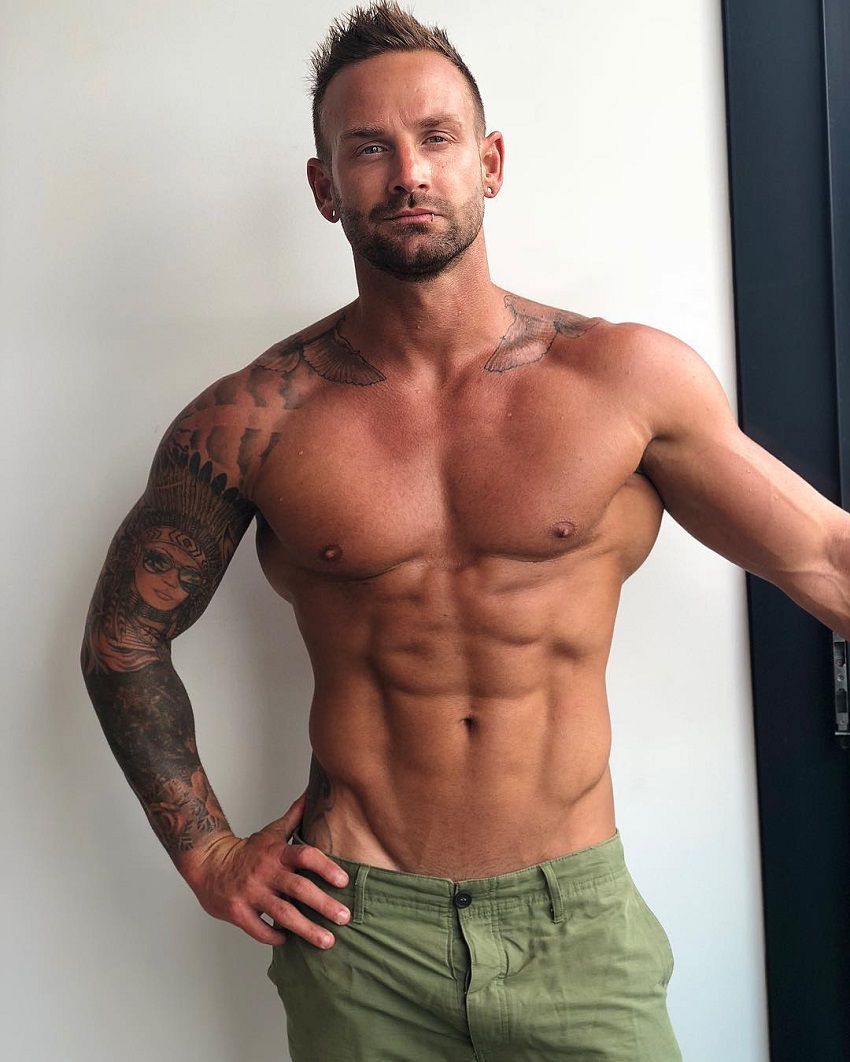 Nutrition
Keeping it Organic
Joel's typical day consists of wholesome and organic foods. He buys most of his groceries from the farmers market, saying; "if I was to go to a supermarket I would find all my food around the perimeter, not down the aisles."
Joel gets most of his protein from lean red meat, eggs, chicken and fish. He also consumes some healthy fats in the form of avocados, coconut oil, and nuts. For carbs, Joel eats fruits, brown rice, sweet potatoes, and oats.
Joel also drinks a lot of water throughout the day, believing that this is incredibly important for muscle growth and general health.
Supplements Joel Bushby Takes
Joel only takes a handful of supplements, they are;
Vitamins
Fish oil
Protein Supplement
Greens Powder
---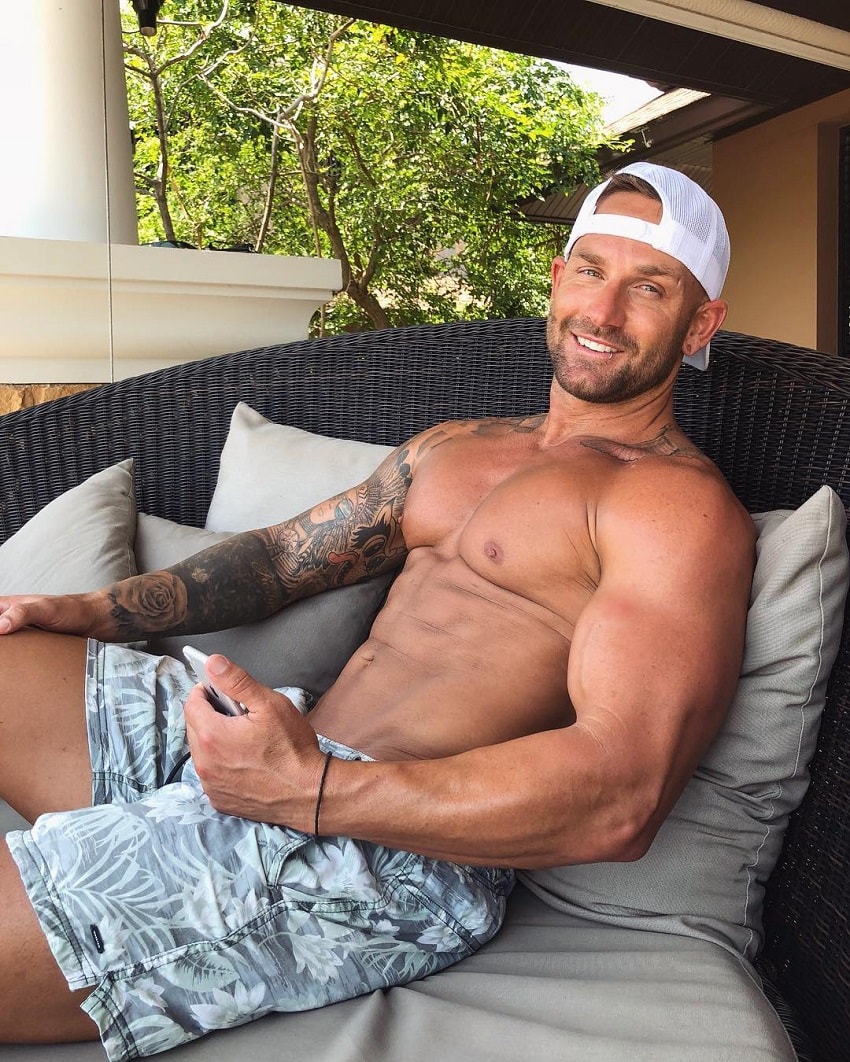 "The best part about running online companies is I can run them anywhere as long as I bring my laptop. The worst part about running online companies is I can't go anywhere without my laptop."
Idols and Influences
When he was in debt during his first year in business, Joel had only one person who could help him overcome his obstacles – himself.
Thanks to his vision and self-belief, Joel was able to achieve his dreams in fitness, in spite of people telling him he wouldn't make it.
---
"Enjoy the whole experience and never give up. I have never given up and never will and am slowly making my way to the top."
What we can learn from Joel Bushby
One simple lesson we could learn from Joel Bushby, is to always believe in yourself, no matter what others tell you.
On your road towards success, people might try to put you down or discourage you from pursuing your goals, but don't let their words get the better of you.
Believe in yourself, have a strong vision, and work hard, that's Joel Bushby's motto for reaching success