Joe Wicks The Body Coach
Fitness Instructor, TV Presenter, Author
Joe Wicks The Body Coach is a fitness celebrity, author, and TV presenter from the United Kingdom. Joe rose to stardom in 2014, when he began uploading charismatic, entertaining, and unique cooking videos on the web.
While Joe now lives a life of a fitness star, he didn't always plan on becoming one. In fact, his childhood dream was to become a school P.E teacher. But, once Joe tried the life of a teacher, he realized it wasn't quite for him; deciding to pursue a career in fitness instead.
Joe hasn't looked back ever since he made this decision – he's now an online fitness sensation, describing himself as "a man on a mission to rescue people from the awful dieting industry."
Here's Joe's story:
---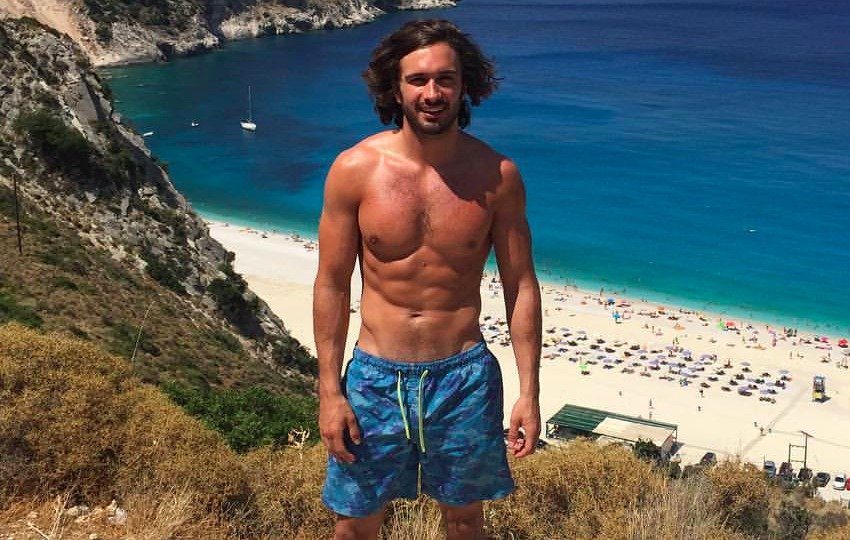 Athlete Statistics
Full Name: Joe Wicks
Age
Date of Birth
Nationality
Profession
37
September 21, 1986
British
Fitness Instructor, TV Presenter, Author
Alias
Era
The Body Coach
2010
| | |
| --- | --- |
| Age | 37 |
| Date of Birth | September 21, 1986 |
| Nationality | British |
| Profession | Fitness Instructor, TV Presenter, Author |
| Alias | The Body Coach |
| Era | 2010 |
---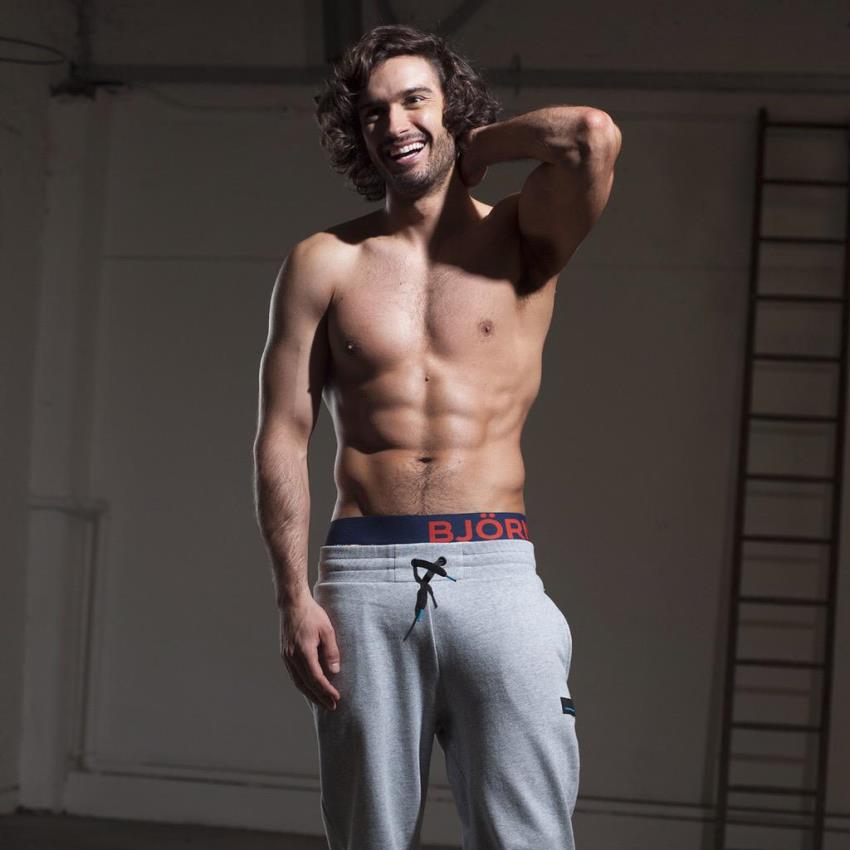 Accomplishments
Social Media Celebrity
Author
TV Show Host
Education
---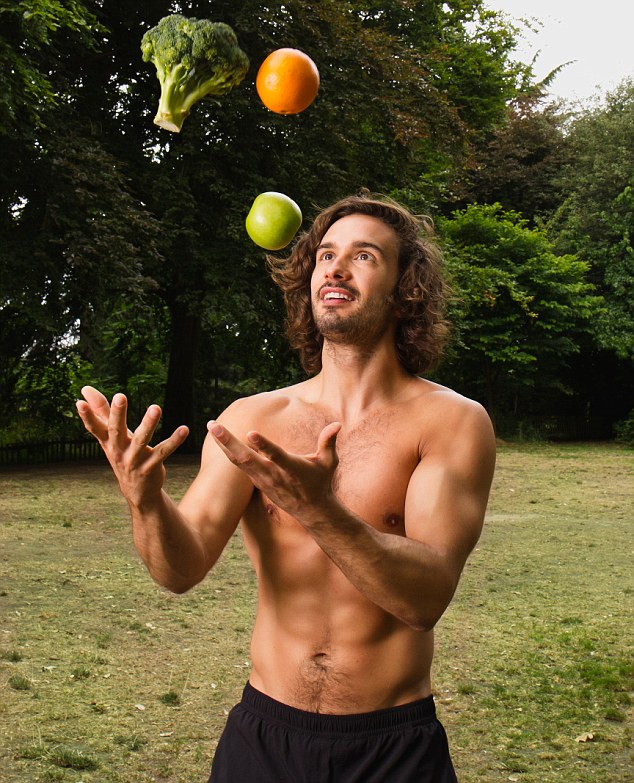 Biography
Dropping his Childhood Dream, and Turning to Fitness
Born in 1986, Joe Wicks' childhood dream was to become a P.E teacher in school. Because of this dream, he went on to pursue a degree in sports science during his late teens.
However, after spending some time working as a teaching assistant, Joe realized it wasn't for him. He says; "I gave it up and decided to go into my true passion which was fitness; this led to me becoming a personal trainer at a gym, after doing a six-week qualification. I took quite a solo route and developed my own website where I started doing boot camps and personal training for over three years." – Joe Wicks
Joe's first big breakthrough in fitness came in 2014, when he started posting 15-second and 15-minute videos of his cooking recipes on social media. These videos attracted attention from people across the globe, including an England football legend John Terry.
Entertaining Personality, Hosting a TV Show
But Joe didn't stick to cooking videos alone. He went a step further by creating his 90-day dieting and training programs, as well as hosting a TV Show where he shared some of his fitness-related advice.
These projects turned out to be a massive success, and Joe became one of the leading fitness authorities in the UK, and wider afield.
---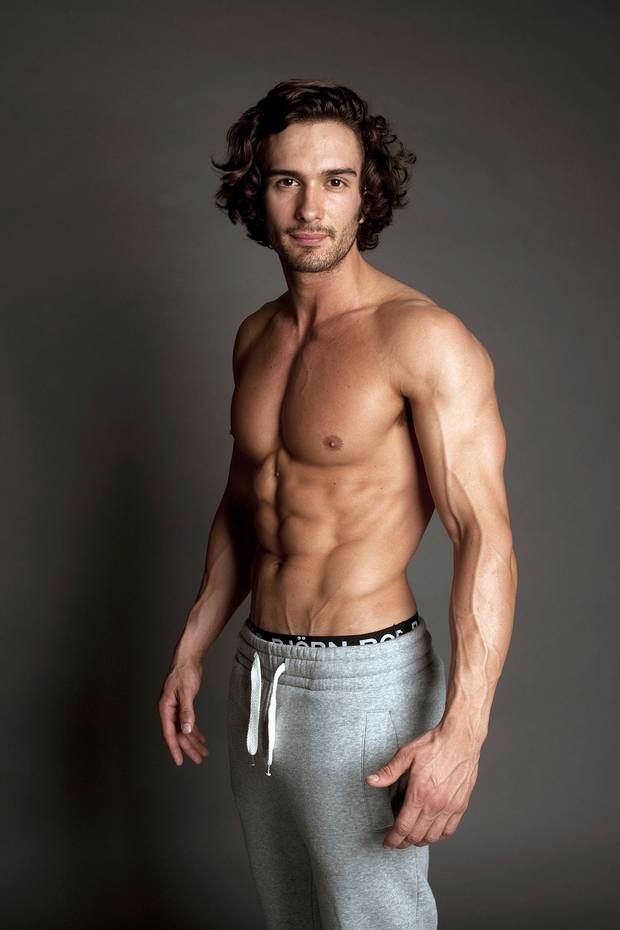 Training
Effective Exercising
Joe's main training philosophy is; "exercise for less time and more intensely." He is a strong advocate of functional training, High-Intensity Interval Training, as well as body weight workouts.
However, this doesn't mean Joe avoids weight training. He still incorporates a weight training session several times per week, just to retain his muscle mass, and strength.
Workouts Joe Wicks Incorporates
Here's Joe's HIIT workout;
Incline treadmill sprints, 3 sets of 30secs
Burpees, 3 sets of 30secs
Mountain climbers, 3 sets of 30ses
Shadow boxing, 3 sets of 30secs
Press ups, 3 sets of 30secs
His weight training split;
Monday

Chest and back

Tuesday

Arms

Wednesday

Rest

Thursday

Legs

Friday

Rest

Saturday

Shoulders

Sunday

Rest
---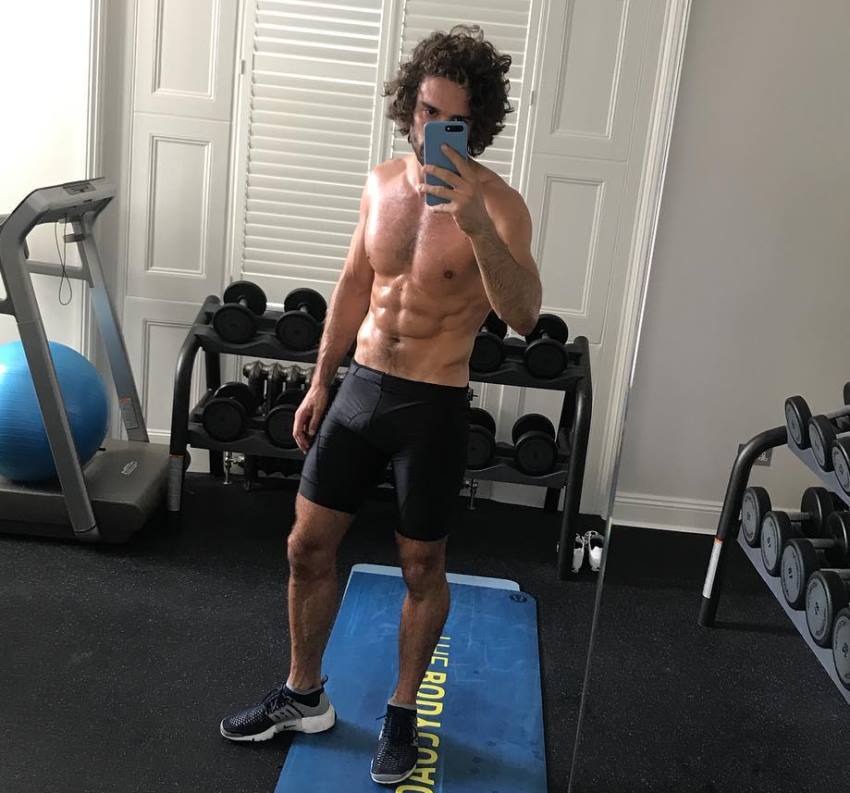 "If you train at the true maximum high intensity and really push yourself out of your comfort zone then 20-25 minutes a day really is enough to maintain a healthy and lean body. Providing you eat healthy food obviously and create a small calorie deficit."
Nutrition
Through his cooking videos, books, and recipes, Joe shows everyone that dieting doesn't have to be mundane and difficult. In fact, Joe says, preparing foods for the next day and eating them is something he enjoys very much – always trying new foods and recipes.
Joe's day of eating looks something like this – he fasts for a couple of hours after waking up, then he has his first meal of the day, which is always different.
Sometimes, he might have blueberries with oatmeal and a banana, or he might eat something fattier. Such as whole eggs, avocado, and nuts.
By the time he goes to bed, Joe will have consume two or three more meals, which usually have more carbohydrates than his breakfast.
Typical Meal Plan Joe Wicks Recommends
Meals:
After waking up – 250-300ml cold water from the fridge
1st Meal  – 3 whole eggs cooked in coconut oil, spinach, and mixed vegetables
2nd Meal – Salmon fried in coconut oil, shredded red onion, carrot, radish, red cabbage, lemon, pepper, salt, and toasted sesame seeds
3rd Meal (post-workout) – Salmon cooked in coconut oil, butternut squash mash, sweet potato, greek yogurt
3rd Meal (on rest days) – Chilli and Coconut prawns cooked in olive oil, with balsamic vinegar and aubergine
Snacks and Supplements:
Pre-workout – 5g of flavored BCAAs
Post-workout – 5g of flavored BCAAs, 25g of Whey Protein, Vitamin C
Snacks – e.g. 25g of almonds or cashews, protein shake, or a boiled egg
---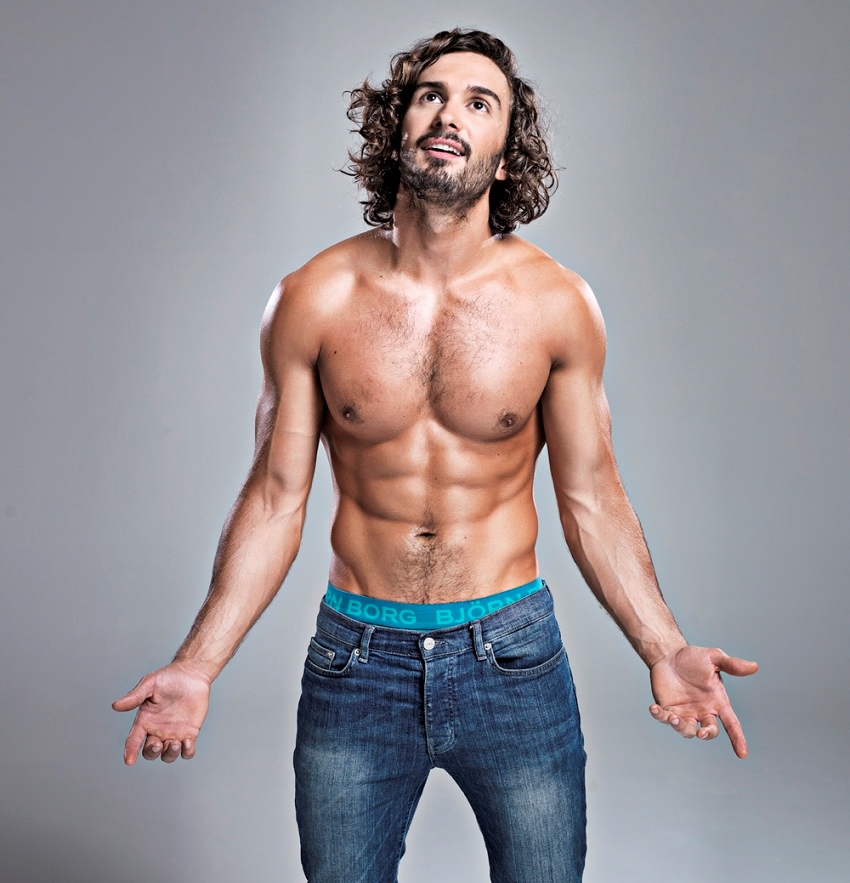 ---
Letting Loose
Joe doesn't like restricting himself too much on calories. He rather chooses the types of foods he eats; believing that his body will naturally consume fewer calories when nourished with healthy foods.
In terms of cheat meals or alcoholic drinks, Joe says a drink or two, or a burger is completely fine, as long as he gets back on track the next day.
"I don't want you to feel like you need to cut alcohol out of your life completely, because that's unrealistic and unnecessary. I certainly don't. Parties, weddings, birthdays and work events will always get in your way, so just find a balance and do what it takes to earn the body you want."
---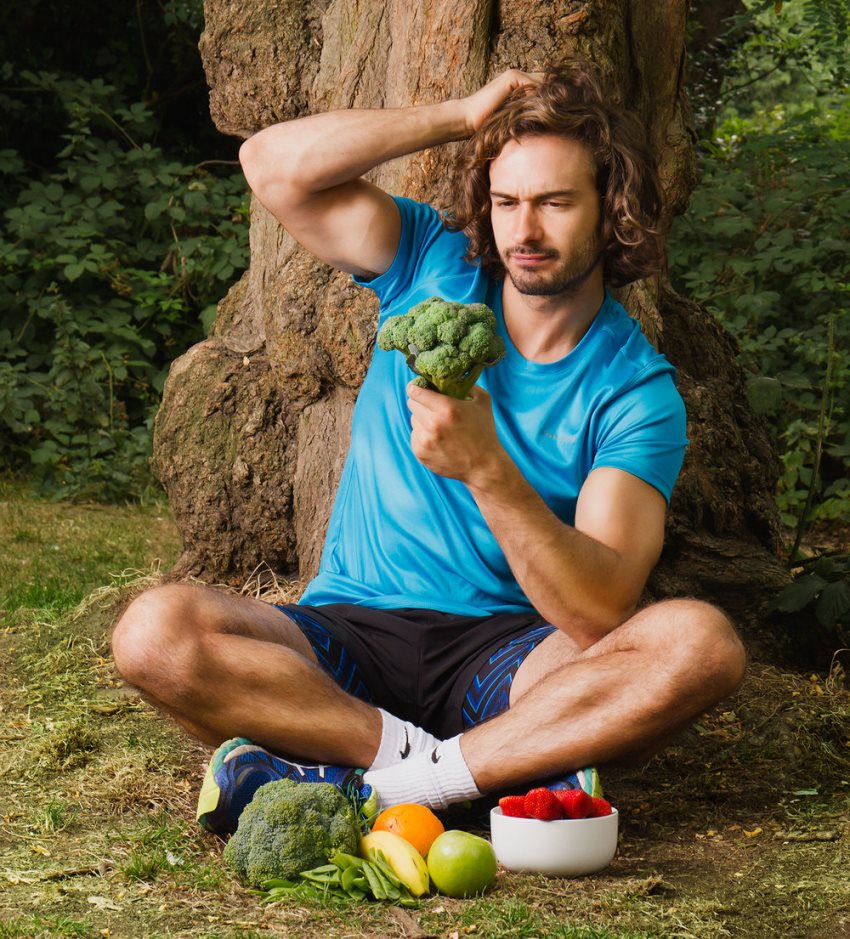 What we can learn from Joe Wicks The Body Coach
Joe Wicks is all about eating healthy, exercising regularly, and most importantly – having a balance in life. He doesn't advocate going on a strict, or a low-calorie diet to lose fat; rather taking a slow, steady, and flexible approach to achieving his fitness goals.
If you can have the same 'light-hearted' approach to fitness as Joe Wicks, then achieving your goals will be much easier, and more enjoyable.