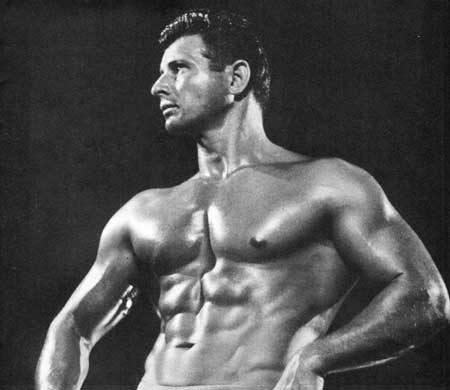 Joe Gold
Bodybuilder, Businessman (Gym Owner), Actor
Joe Gold was a businessman, bodybuilder, and actor, known as the founder of the famous Gold's Gym. He innovated and revolutionized bodybuilding, including opening a gym in 1965 with never-seen-before machines and equipment –  offering bodybuilders a completely new way to sculpt their physiques.
However, things weren't easy for Joe in the beginning. He had to raise himself at times, as his mother and father were busy working in demanding jobs.
This helped Joe learn the basic skills necessary to achieve progress in life, along with working hard towards accomplishing his goals. Throughout the years, Joe took full advantage of the skills he learned to build a vast legacy in bodybuilding – becoming one of the most iconic figures of the sport.
This is his story:
---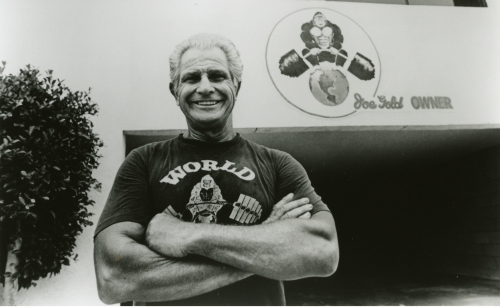 Joe Gold posing in front of his gym.
Athlete Statistics
Full Name: Joe Gold
Weight
Height
Age
Date of Birth
165 - 175lbs (74.8 - 79.4kg)
5'7" (170cm)
101
March 10, 1922
Nationality
Profession
Era
American
Bodybuilder, Businessman (Gym Owner), Actor
2000, 1990, 1980, 1970, 1960
| | |
| --- | --- |
| Weight | 165 - 175lbs (74.8 - 79.4kg) |
| Height | 5'7" (170cm) |
| Age | 101 |
| Date of Birth | March 10, 1922 |
| Nationality | American |
| Profession | Bodybuilder, Businessman (Gym Owner), Actor |
| Era | 2000, 1990, 1980, 1970, 1960 |
---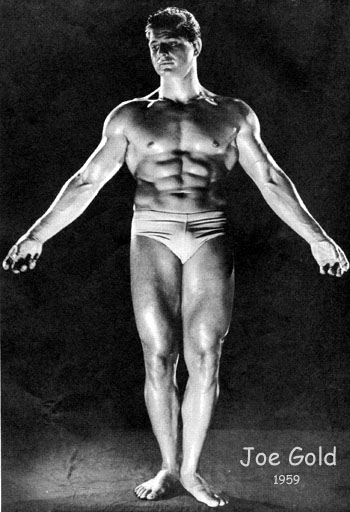 Accomplishments
Gold's Gym Founder
World's Gym Founder
Actor
Bodybuilder
---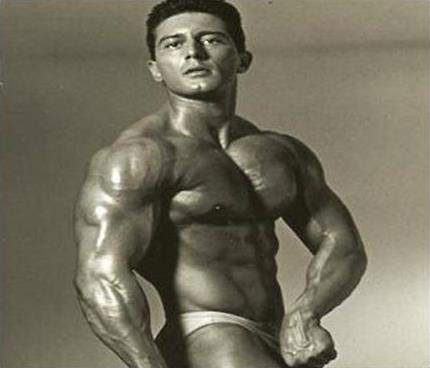 Biography
Learning Basic Life Skills
Joe Gold was born in East Los Angeles to his mother Zelda Fieierman and father Mordechai Goldglejt.
Joe was an athletic and active child growing up, showing enthusiasm for physical activity from an early age. His parents were often busy working, which meant that Joe had to learn many of the basic life skills on his own.
Emerging Passion
Joe first became familiar with bodybuilding when he was 12. One day, Joe saw his sister-in-law design a 'homemade' weights set, made out of two water-filled buckets attached to each end of a long stick.
After seeing his sister make this from scratch. Joe, along with his brother Robert, became inspired to create their very own weightlifting equipment.
The brothers then went to Robert's yard (a local shop) where they collected scrap material, using it to make a simple weight set. Once they created their basic lifting equipment, Joe and his brother began working out every day after school  – becoming 'enthralled' with bodybuilding in the process.
Joe's High School Years
Coming into high school, Joe's passion for bodybuilding grew stronger and stronger. During his junior year, Joe led a group of classmates in creating their 'workout club' in a car repair shop. Joe and his friends would spend time at the 'club' working out and sharing training advice.
A few years later, Joe discovered the now famous Venice Muscle Beach where bodybuilders, acrobats, and stuntmen trained. Joe was fascinated by the 'tricks' performed by the stuntmen. As a result, he decided to bring his friends to train at the beach.
One of Joe's friends at the time was Jack LaLanne. Talking about his time with Joe at Santa Monica's Muscle Beach, Jack said; "We were like a family, comparing new tricks and helping each other."
First Gym and Joining the Army
In the early 1940s, Joe opened his first gym which was based in New Orleans. However, his time running the gym was short, as he was soon enlisted in the U.S. Navy during the World World II.
During his time in the Navy, Joe served as a member of the merchant marine. This was one of the toughest periods in Joe's life, as he suffered several life-threatening injuries. The most serious injury Joe received was, when his ship was hit by a torpedo in the Philippines, almost leaving everyone in the crew dead.
Even though he survived, Joe had to spend the next six months in a hospital recovering. He was never able to fully recover – suffering from terrible chronic pain for the rest of his life.
Joe's Return to California
After the war, Joe returned to Venice, California where he once again started training with weights. Even though he was plagued by serious chronic pain, Joe was determined not to let anything stand in the way between him and bodybuilding.
During the late 1950s, Joe appeared in bodybuilding movies as a supporting actor, along with other bodybuilding icons. Such as Mickey Hargitay, the 1955 Mr. Universe.
Opening the Gold's Gym
In 1965, Joe opened the first ever Gold's Gym in Venice, California, today known as the Mecca of Bodybuilding. The gym stood out from the rest, offering novel equipment such as machines and cables never seen before.
Because of its unique features, Gold's Gym quickly became a sensation among bodybuilders in Venice. As a result, Joe Gold soon became an iconic name in the bodybuilding industry.
The 'Golden' Years
By 1970, Gold's Gym was regularly visited by some of the best bodybuilders in the world, including Arnold Schwarzenegger and Frank Zane.
However, in 1973, Joe sold the gym and his the 'named' rights, as he wanted to get back to the sea as a merchant marine.
After it was sold to another owner, Gold's Gym grew to what would become Gold's Gym International, a chain of gyms in over 20 countries.
World's Gym Project
After returning from the sea in 1976, Joe realized he made a mistake by selling Gold's Gym. In an attempt to build an even more successful project, Joe went on to open another gym, calling it World's Gym.
Initially, Joe planned to open a new gym with the name 'Gold' in it. However, as he sold the rights, including the name, he was no longer able to name the gym after himself.
Nonetheless, it turned out that World's Gym became even more popular than Gold's Gym throughout this period, as many of the world's famous bodybuilders came to support Joe's new project. These bodybuilders included Arnold Schwarzenegger, Frank Zane, Franco Columbu, Ken Waller, Eddie Giuliani, and Tom Platz.
World's Gym in Venice continued to run successfully up until Joe's death in 2004, when it was permanently closed.
Death
Joe Gold died from congestive heart failure on July 11, 2004, at the age of 82.
Joe stays remembered for his larger than life personality and accomplishments, including Gold's Gym in Venice which stands strong as a memento of his impact on the 'iron sport.'
---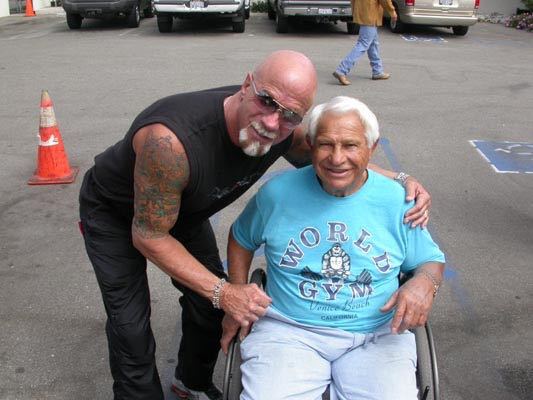 Joe Gold taking a picture together with Ric Drasin.
Training
Joe trained similarly to other bodybuilders of his era, utilizing concepts such as super-sets, drop sets, and forced reps to maximize muscle growth.
He also switched his training routines often, believing it would prevent his muscles from adapting to the workout.
---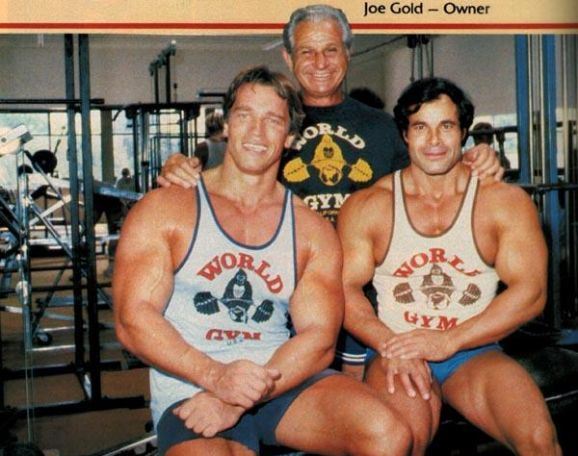 Joe Gold with Arnold Schwarzenegger and Franco Columbu.
Nutrition
Supplements weren't as developed back when Joe trained in bodybuilding. This meant, he had to pack on muscle mainly by eating whole foods.
To achieve this, Joe ate foods rich in proteins and complex carbohydrates. This gave his muscles building blocks to grow, as well as the energy for his grueling workouts.
Some of Joe's top foods for building muscle were;
Eggs
Red Meat
Chicken
Rice
---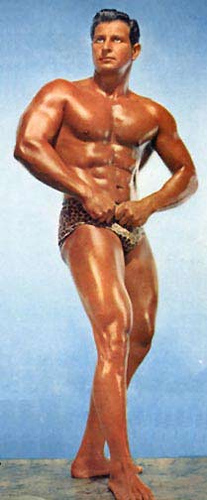 Idols and Influences
While Joe was a tremendous influence for many people, he also took inspiration from other icons in the bodybuilding industry. Some of the people who influenced Joe were Arnold Schwarzenegger, Eddie Giuliani, Ric Drasin, and Frank Zane.
---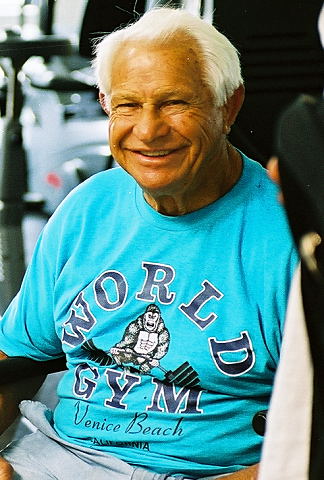 What we can learn from Joe Gold
Joe Gold taught us that you should dream big and never give up on your journey. In Joe's case, he pursued his passion for bodybuilding day-in and day-out, achieving enormous success despite the obstacles he faced along the way.
Ultimately, it was Joe's perseverance at the time of challenge, and adversity, that allowed him to become one of the greatest icons bodybuilding has ever seen.