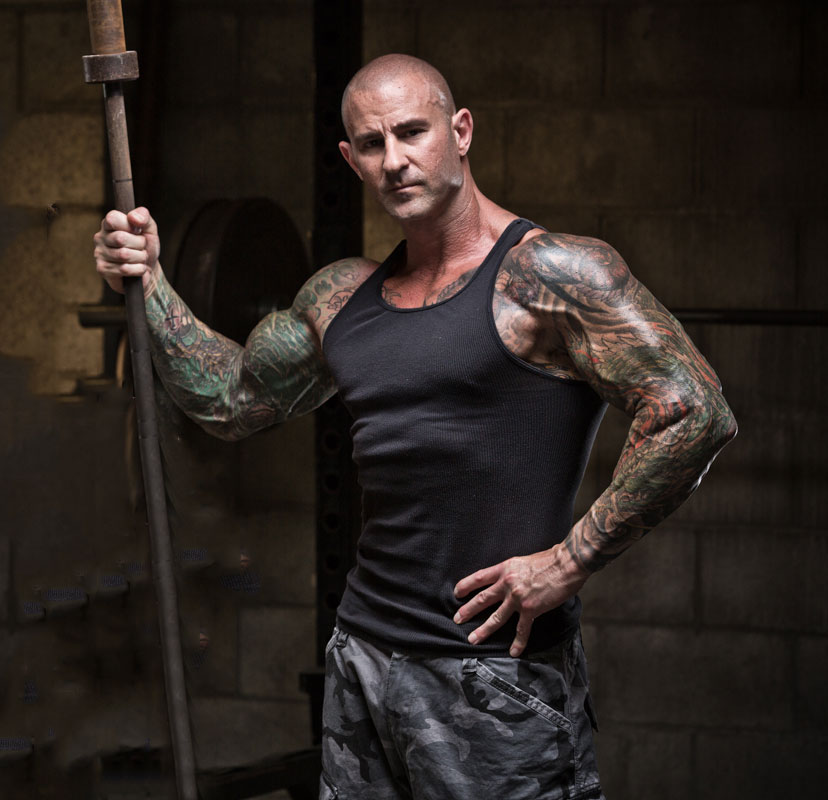 Jim Stoppani
Fitness Guru, Nutritionist, Training Coach, Entrepreneur, Author
Jim Stoppani is a fitness guru, published author, and an entrepreneur from the United States. He has a doctorate in exercise physiology, along with a minor degree in biochemistry.
Growing up, Jim was fascinated with physical exercise, and human anatomy – so much so, that he decided to pursue a career in fitness. After he received his doctorate, Jim began working as a postdoctoral researcher, and later, he started writing books and internet articles on training and nutrition.
His work quickly became recognized by celebrities like Dr. Dre and The Rock, and soon, Jim became a personal coach to these very icons.
Today, Jim is acknowledged as one of the world's biggest authorities in the field of training, nutrition, and supplements.
This is his story:
---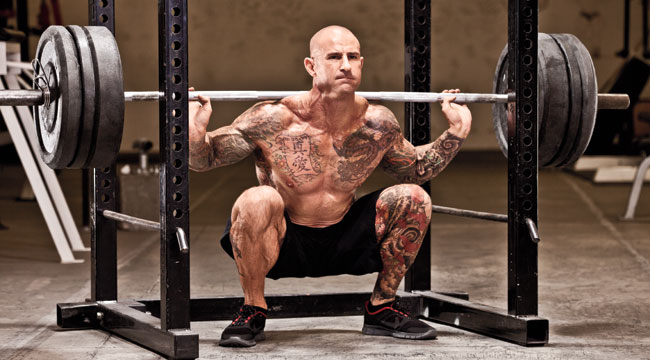 Athlete Statistics
Full Name: Jim Stoppani
Age
Date of Birth
Nationality
Profession
55
January 13, 1968
American
Fitness Guru, Nutritionist, Training Coach, Entrepreneur, Author
Era
1990, 2000, 2010
| | |
| --- | --- |
| Age | 55 |
| Date of Birth | January 13, 1968 |
| Nationality | American |
| Profession | Fitness Guru, Nutritionist, Training Coach, Entrepreneur, Author |
| Era | 1990, 2000, 2010 |
---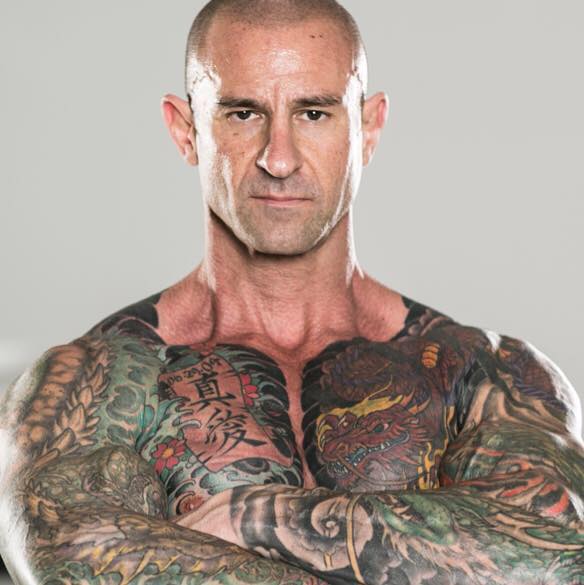 Accomplishments
Ph.D. in exercise physiology
Fitness Influence
Author
Entrepreneur (supplement line owner)
---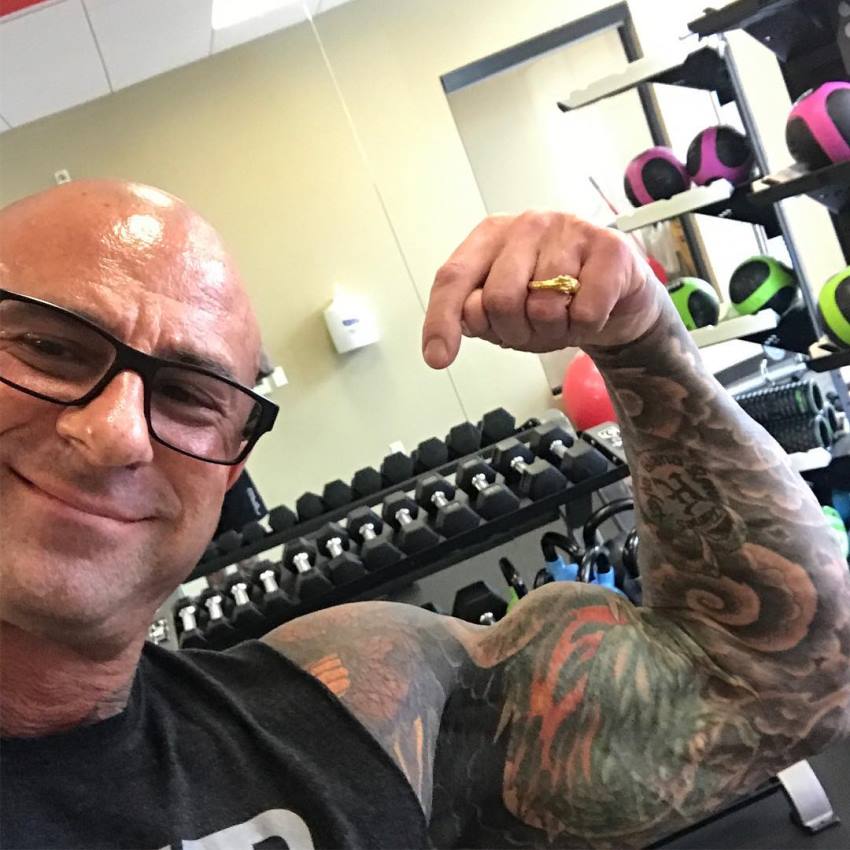 Biography
Early Days of Jim Stoppani
Jim Stoppani was an athletic individual since his early days. He loved to play sports like football, and later, he became interested in the anatomy of the human body.
"Fitness has been my passion since I was 11 years old. I got into weight training because of my father's influence. He actually built a complete gym in our basement and brought home an issue of fitness magazine for me to read. I was reading articles about different muscle fiber types and the metabolism, and things like that. I thought it was all pretty amazing."
As a result of his interest, Jim decided to chase a career in fitness. He went on to graduate with a doctorate in exercise physiology, along with a minor degree in biochemistry.
Producing Excellence
After graduating from college, Jim started working as a postdoctoral research fellow in John B. Pierce Laboratory, where he gained a lot of knowledge on exercise, nutrition, and the human body.
His progress in researching was eventually awarded by the American Physiological Society with the Gatorade Beginning Investigator in Exercise Science prize.
Following his early success, Jim didn't waste much time – he continued achieving one goal after another, such as writing articles on exercise, health, and nutrition, as well as co-founding a number of fitness companies.
Alongside this, Jim also became a personal coach to some of the most famous celebrities. Like Dr. Dre, Dwayne Johnson (aka. The Rock), Mario Lopez, and LL Cool J.
---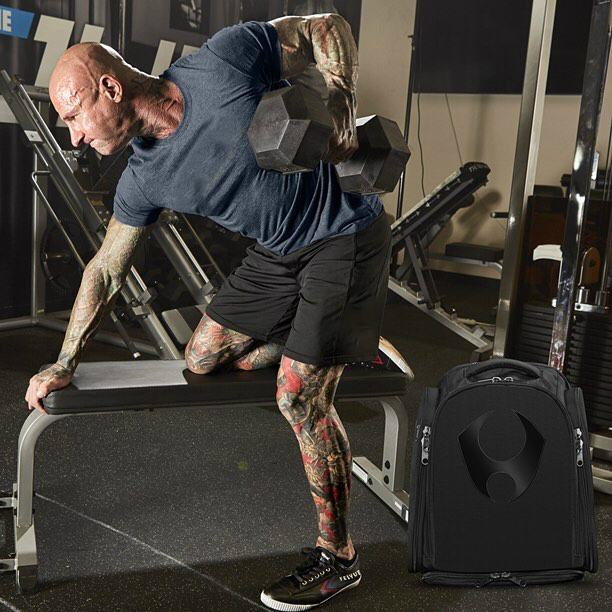 "When Joe Weider asked me to be the senior science editor for a famous fitness magazine, I decided to leave academia and serve a better purpose of bringing real information on training, nutrition, and supplementation to the world. I'm an educator. And that's really my goal. It's my responsibility to share the information that I've gained over the years in the lab, gym, and kitchen."
Training
Fast vs. Slow Weight Movement
Jim says both fast and slow movements have their place in weight training. For example, if Jim wants to develop his strength, then slow and controlled movements are preferable.
On the other hand, if he wants to increase power output or endurance, he'll focus on rapid pace movements. As Jim says; "power = force x velocity."
Best Way to do Cardio for Fat Loss
While Jim believes that every type of cardio can be beneficial for fat loss, his favorite is the fasted HIIT version, done in the morning.
However, Jim knows that not everybody can have two separate training sessions. So he advises doing cardio after a workout.
6-Day Workout Routine
1st Day – Chest, Triceps & Abs
2nd Day – Delts, Legs & Calves
3rd Day – Back, Traps & Biceps
4th Day – Chest, Triceps & Abs
5th Day – Delts, Legs & Calves
6th Day – Back, Traps & Biceps
7th Day – Rest
---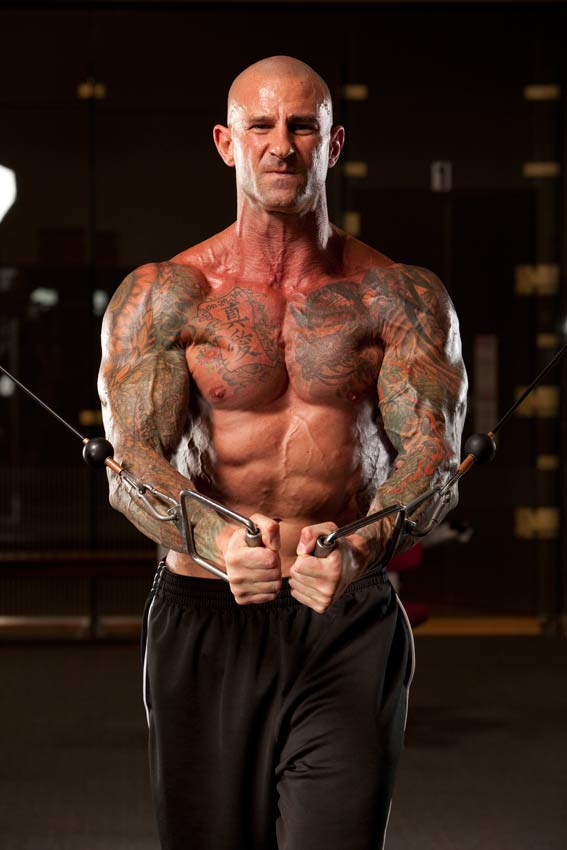 Nutrition
Jim Stoppani Rules for Building Muscle
Eat a lot of Protein – Jim believes this is the number one on the list of importance when it comes to building muscle. He says that numerous researches confirmed that the best way to achieve optimal muscle growth is by consuming 1 to 1.5 grams of protein per pound of body weight, each day.
Eat Frequently – Although there are many experts claiming that meal frequency isn't extremely important, Jim disagrees with this. He believes that waiting for too long between meals can induce muscle breakdown; advising it would be better  to eat every 2-3 hours.
Manipulate Carbs – According to Jim, the body can make all the energy, aka, glucose, from proteins and fats, so there's no need to consume a lot of carbs – especially if the goal is fat loss. His advice to everyone is to start off with 1.5-2.0 grams of carbs per pound of body weight, and see how the body responds from there.
Consider Calories – While Jim says he's not a "huge stickler on calorie amounts," he still believes it's important to know the rough amount of calories he consumes every day. This is important when he wants to build muscle, as he aims to consume more calories than his body spends.
Use a Whey Protein – Jim is a firm believer that there is no substitution for a quality whey protein. He says that alongside having a complete amino-acid profile, it's rich in peptides, BCAAs, and also provides better results than other types of protein.
---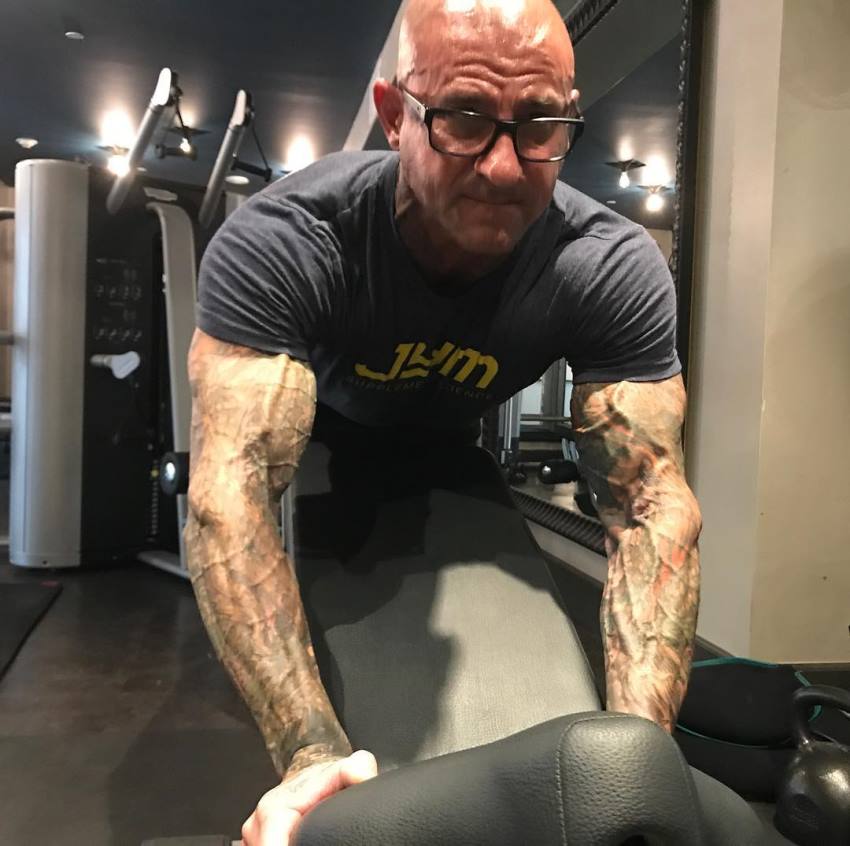 ---
Favorite Protein Sources
Jim likes to get his daily protein from different food sources. Including lean meats, poultry, fish, eggs, plans, and diary.
As for plants particularly, he eats foods such as soy, nuts, grains, and beans. According to Jim, they all have different amino-acid profiles, and when combined – they give the best results for building muscle.
Daily Meal Plan
Breakfast
2 large whole eggs
3 large egg whites
1 cup oatmeal
1 scoop Whey
4 capsules Omega fish oil
Morning Snack
8 oz. reduced-fat (2%) Greek yogurt
1 scoop Whey
Fat-Burning Supplements
Lunch
White tuna in water
1 tbsp light mayonnaise
1 large whole-wheat pita pocket
½ cup lettuce
Pre-Workout
Medium Banana
1 scoop whey
1 scoop pre-workout
Post-Workout
2 scoops whey
1 scoop fast carbs supplement
1 scoop BCAAs
Dinner
9 oz. tilapia
20 asparagus spears
2 cups green salad
1 tbsp oil/vinegar dressing
1 dose multivitamin
Bedtime Snack
1 cup low-fat (1%) cottage cheese
2 tbsp salsa
Supplements
ZMA
BCAAs
Caffeine
Green Tea Extract
Acetyl-L-Carnitine
Synephrine
Cayenne pepper extract
L-Tyrosine
---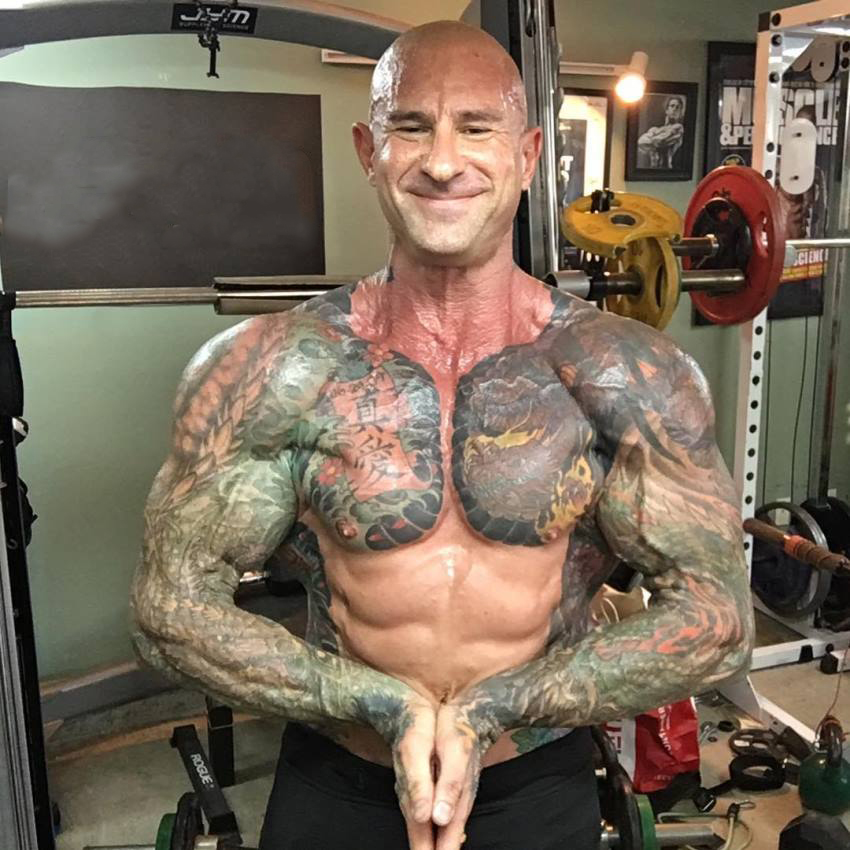 Idols and Influences
When Jim was a child, he looked up to his father, who introduced him to the fitness lifestyle. Later, he saw fitness icons in magazines, who inspired him to kick-start his career and become an icon himself.
---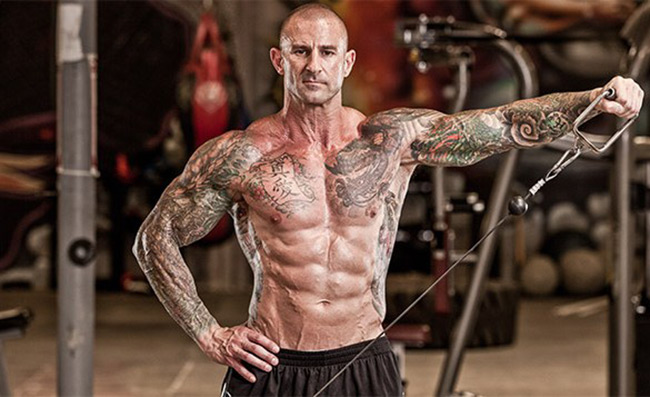 What we can learn from Jim Stoppani
Jim Stoppani's hard work and a passion for exercise and nutrition are what separated him from the rest; making him one of the most respected veterans in the fitness industry.
If you are looking to make a name for yourself, then looking up to Jim Stoppani might be a good idea.
Following his story, inspirational work ethic, and passion for the science of fitness is something that could help you chase your own goals, and make them into a reality.