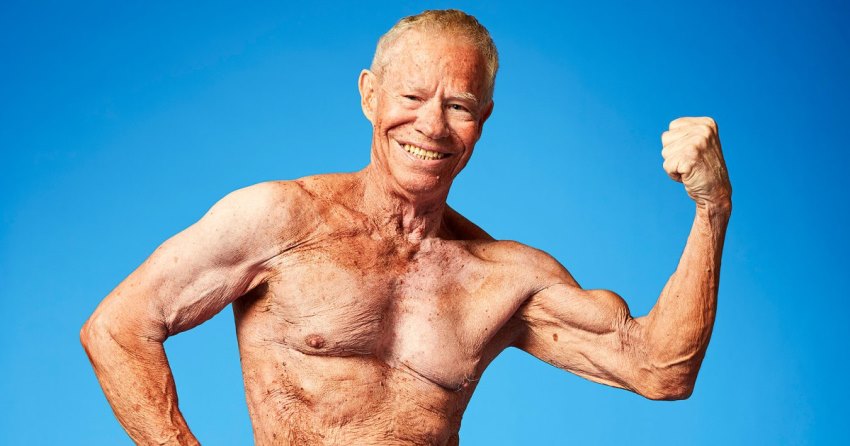 Jim Arrington
Bodybuilder, Salesman
Jim Arrington is the world's oldest male bodybuilder from California, USA. He's been training and competing in bodybuilding events for several decades, and is still going strong – showing no signs of stopping.
Growing up as a sickly and slim child with a nickname "Skinny Bones". Jim saw his life completely change once he discovered bodybuilding. One day when he was 13, Jim was strolling around the town when his eyes fell upon a bodybuilding magazine which instantly 'captivated' him.
This moment sparked what would become a lifelong dedication to the sport of bodybuilding and competitions. Throughout the years, Jim sculpted a remarkable physique, and started appearing in bodybuilding contests across America.
Today, Jim is still training hard in the gym – showing everyone that it's never too late to step into the weight room.
This is his story:
---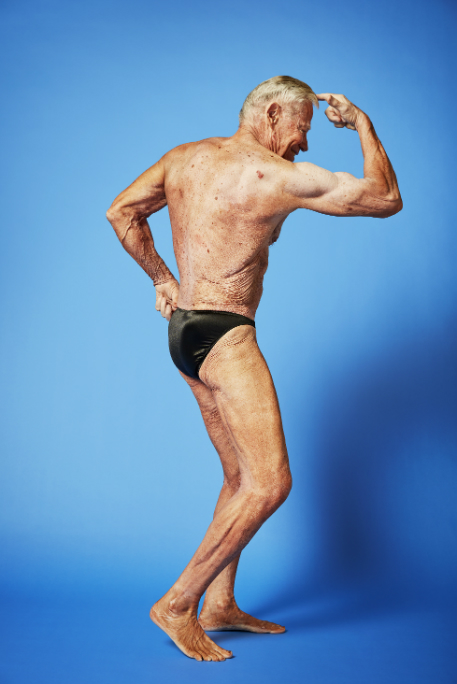 Athlete Statistics
Full Name: Jim Arrington
Weight
Height
Age
Date of Birth
155 - 165lbs (70.3 - 74.8kg)
5'8" (172.5cm)
91
September 1, 1932
Nationality
Profession
Era
American
Bodybuilder, Salesman
2010, 2000, 1990, 1980, 1970
| | |
| --- | --- |
| Weight | 155 - 165lbs (70.3 - 74.8kg) |
| Height | 5'8" (172.5cm) |
| Age | 91 |
| Date of Birth | September 1, 1932 |
| Nationality | American |
| Profession | Bodybuilder, Salesman |
| Era | 2010, 2000, 1990, 1980, 1970 |
---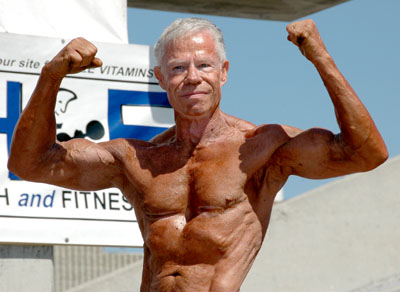 Accomplishments
2014
Masters National Championships, Overall 1st place – Earned Pro Card
Masters National Championships, Masters Over 70, 3rd place
2013
Masters National Championships, Bodybuilding Masters Overall, 1st place
Masters National Championships, Bodybuilding Masters over 80, 1st place
2012
NPC Teen, Collegiate, and Masters National Championships, Bodybuilding Over 70, 2nd place
2011
Masters National Championships, Men's Bodybuilding, 70+ Class, 6th place
2010
Masters National Championships, Men 70+, 3rd place
2009
Masters Nationals, Men's Bodybuilding Masters 70+, N/A
Junior California Bodybuilding, Figure, and Bikini Championships, Men 60+, 1st place
2008
Junior California Bodybuilding and Figure Championships, Men 60+, 2nd place
California State Bodybuilding and Figure Championships, Men's Bodybuilding Masters 60 and Over, 5th place
2007
Excalibur Bodybuilding and Figure Championships, Men 60+, 3rd place
Masters Bodybuilding National Championships, Men 70+, 3rd place
Junior California Bodybuilding and Figure Championships, Men Masters 60+
California State Bodybuilding, Figure and Fitness Championships, Men Masters 60+, 3rd place
2006
Excalibur, Men Masters 60+, 2nd place
Junior California Bodybuilding and Figure Championships, Men Masters 50+, 4th place
---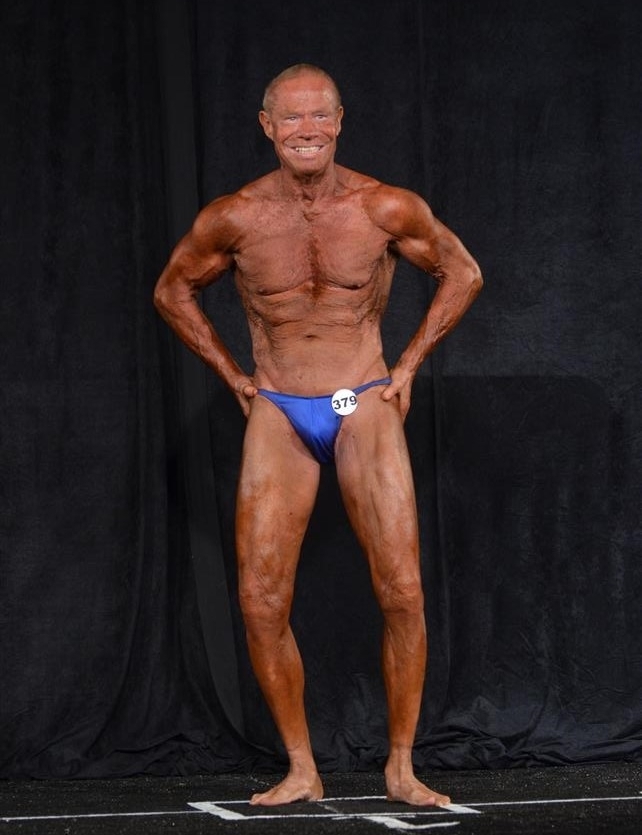 Biography
Jim's Start to Bodybuilding
Jim Arrington is known as the world's oldest professional bodybuilder with many accolades in the sport. However, his start to life was all but easy.
Born in 1932, Jim was troubled by asthma as a kid. He was a small child who would often get sick, and as a result of his condition, he couldn't run far, or play as much as he wanted.
Fast-forward to when Jim was 13. One day, he walked around a local drug store looking at a magazine stand. What he then saw was something that changed his life path forever – it was a bodybuilding magazine.
While kids Jim's age looked at comics and other things, Jim instantly 'fell in love' with bodybuilding when he saw the pictures of muscular bodybuilders. Talking about the bodybuilders, Jim said; "They were so huge I just couldn't believe it! Even their forearms were massive, just like Popeye. Everything else was huge, too."
Becoming Healthier Through Weightlifting
Shortly after his discovery of bodybuilding, Jim ordered a 25-cent pamphlet which had basic training advice. Soon, Jim used this advice to start his transformation in bodybuilding.
He began working out, looking at the pictures from the pamphlet as a source of inspiration, as well as guidance on training correctly. Thanks to his regular exercise routine, Jim soon became much healthier, and in better physical condition.
Jim's childhood nickname, "Skinny Bones", soon became a thing of the past. Within only 3 months of training, he went from 115 lbs to 125 lbs.
By the time Jim was 15, he weighed 150 lbs – 35 pounds heavier than when he first took on weight training.
Lifelong Dedication to Bodybuilding
The years went on, and Jim kept training harder and harder; surpassing his previous best physique each year.
What started as a simple fascination with bodybuilding, turned into a lifelong commitment to the 'iron' sport.
However, while Jim trained hard and long in the gym for years. It wasn't until the age of 45 when he decided to step on the bodybuilding stage for the first time.
The reason why Jim began competing at 45 was that he felt he wasn't big enough up until that point. Training in the "Mecca of Bodybuilding" in Venice Beach, Jim believed he didn't have the genetics or bone structure to match those of other regular bodybuilders at a young age.
---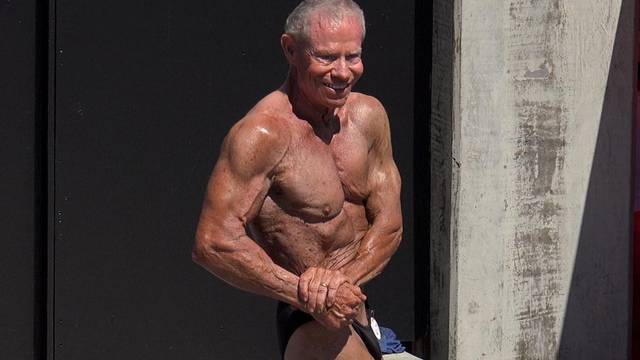 ---
First Show, First Victory
Jim's mindset about competing changed 1978, when he put the spray tan on for the first time in his life.
His debut came at the Mr. America contest, in the 40+ category. Out of all 15 competitors, Jim was proclaimed the victor of his weight category to earn the"Most Muscular" title; finishing in the 2nd place overall.
Regular Competitor
From there on, Jim Arrington became a regular name in America's bodybuilding contests. He appeared in Venice Muscle Beach's competitions summer after summer, as well as competing at the national level in Masters division.
Throughout his competitive career, Jim was a part of over 60 bodybuilding contests – winning 16 of them.
The Oldest Professional Bodybuilder
At the age of 83, after winning the national amateur competition, Jim was presented with a Pro Card Invitation.
He accepted the invitation, and shortly after, won his Masters Pro Card.
Aged 83 years and 6 days, Jim officially set the world record as the oldest male bodybuilder – proving that age really is just a number.
---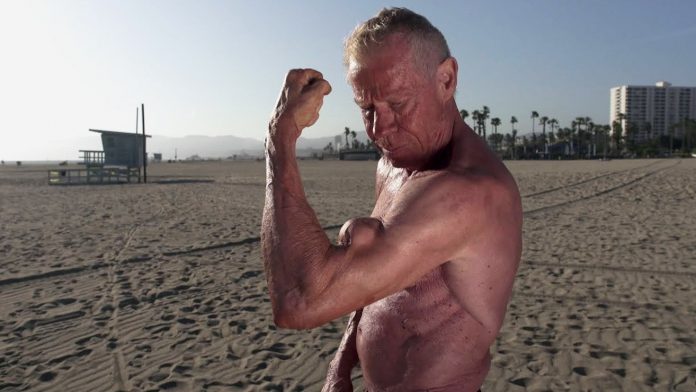 "Everyone always says there's something they have to work a little more on, and they say they aren't ready yet, they tell themselves they'll compete later. You can't look at it that way, you need the experience—you just have to do it. – Jim Arrington"
Training
Regular Exercise
While Jim doesn't train as heavy as he used to. He still gives his all in the gym, and also, keeps a regular schedule. On a good week, Jim will train four or even five days for about an hour.
However, if he feels he needs to slow it down a bit, he'll reduce his training frequency to two or three times a week.
As for the workout itself, Jim typically trains all of his muscles in one training session. This makes his workouts more efficient; both in terms of muscle strength and cardio.
Body Adaptations
Jim says, "Just about anything works for a while, then your body adapts and requires new challenges."
For this reason, Jim has constantly changed his workout routines over the years; never letting his body adapt.
---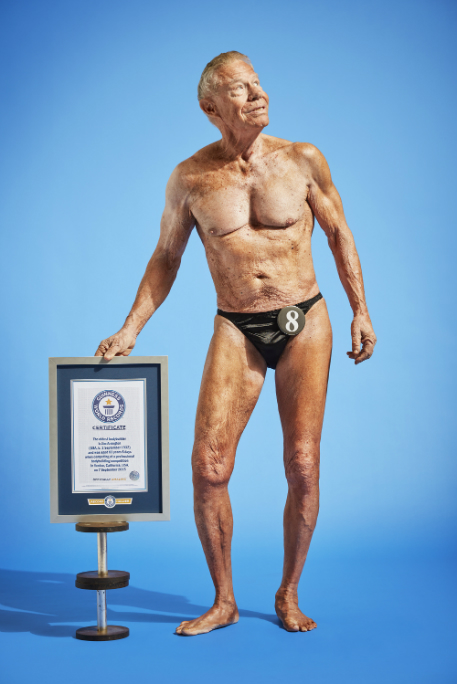 Jim Arrington with his World Record certificate for being the oldest male bodybuilder in the world.
---
Jim Arrington Full Body Workout Routine
More often than not, Jim will train his legs separately from the rest of his body. However, if he feels up for a challenge, he'll 'throw in' a couple of sets of leg press or leg extensions to his regular workout.
His workout routine looks like this;
Warm-up (Anything that's light intensity, e.g. bike cardio or hyperextensions)
Hanging Leg Raises (Abs), 5 sets until failure
Calves on Seated Leg Press, 3 sets of 12 reps
Seated Lat Pulls on a Machine,3 sets of 12 reps
Cable Crossovers for Chest, 3 sets of 12 reps
Cable Triceps Extensions, 3 sets of 8 reps
Overhead Triceps Extensions, 3 sets of 8 reps
Machine Biceps Curls, 3 sets of 12 reps
Lateral Cable Raises for Shoulders. 3 sets of 8 reps
Dumbbell Lateral Raises, 3 sets of 8 reps
---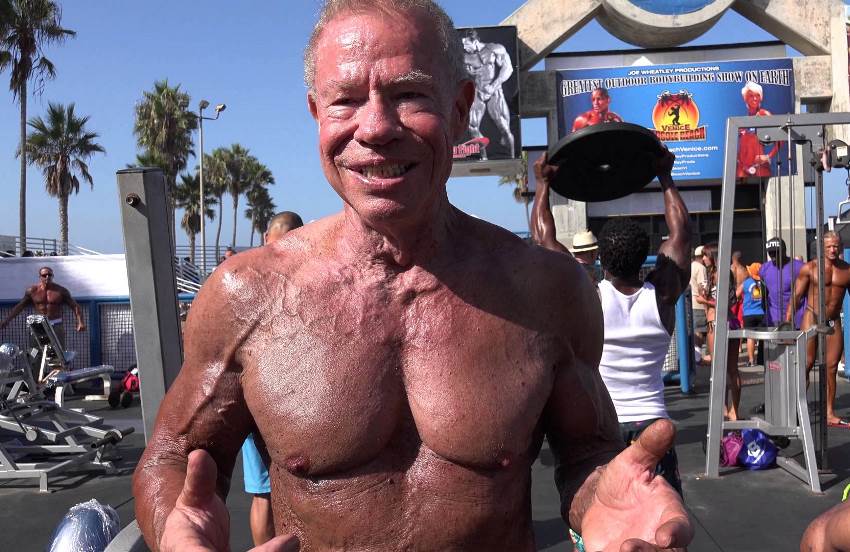 Jim Arrington at Venice Muscle Beach, California.
Nutrition
Staying Lean
Jim sticks to a diet that is high in protein and healthy fats, and moderate in carbohydrates throughout the whole year.
If he wants to lean out for a competition, Jim will simply drop his carbohydrate intake, and stay in a slight caloric deficit until he's satisfied with his physique.
Jim Arrington's Diet
To maintain his high intake of protein, Jim eats the following foods on a daily basis;
Cottage Cheese
Beef
Chicken
Fish
With each meal, Jim eats a lot of salad. High fiber content of salads helps Jim's body absorb the nutrients from other foods.
As for supplementation, Jim takes a high-quality whey protein. Which helps him 'hit' his protein goal for the day.
---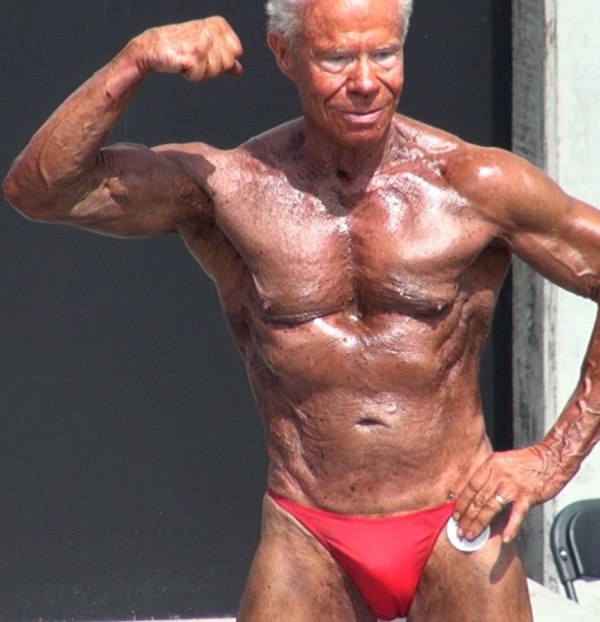 Idols and Influences
Growing up as an underweight child, Jim was fascinated when he laid his eyes upon a bodybuilding magazine for the first time. The bodybuilders he saw in the magazine inspired him to start training in the weights room to become bigger.
However, it turned out this one moment sparked not only a transformation of Jim's physique. It also allowed him to start what was to become a long and admirable career in bodybuilding – inspiring people of all ages to stay active and healthy.
---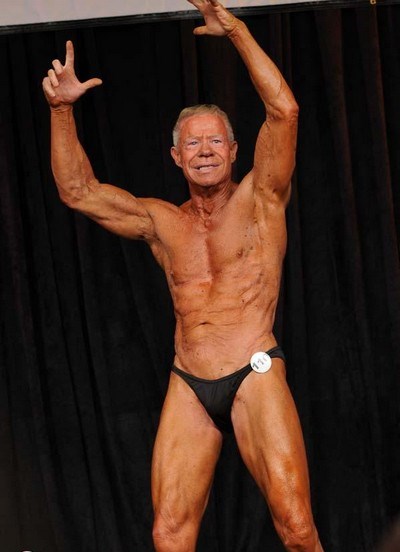 What we can learn from Jim Arrington
Perhaps the most obvious, as well as the most important takeaway from Jim Arrington's example is that it's never too late to start working out.
Jim is living proof that by staying active and eating nourishing foods, you can live a happier, and healthier life.
But it's important to act out on your goals, and stick to them. As Jim says,"stop thinking, and start doing."