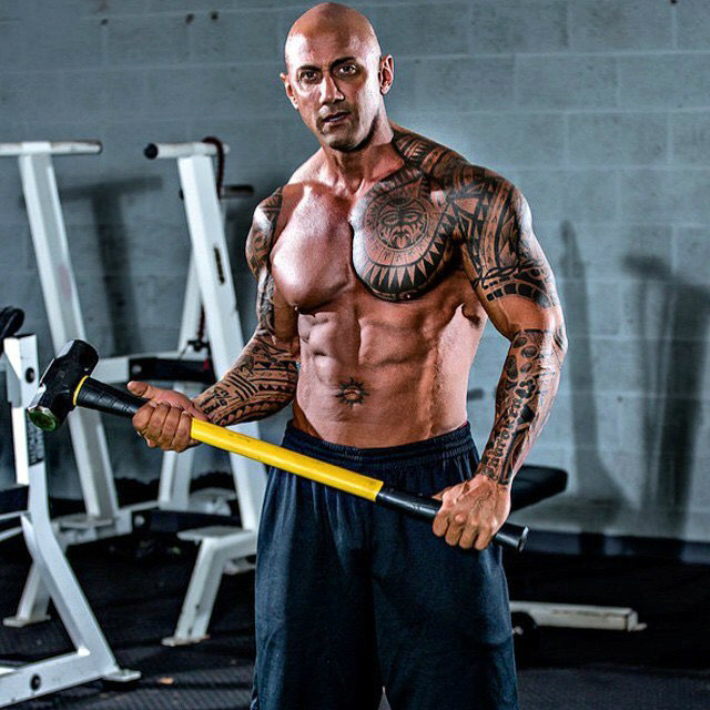 Jerry Ward
Online Fitness Coach, Sponsored Athlete, Bodybuilding Competitor, Wrestler
Jerry Ward is a fitness guru, competitive bodybuilder, and former wrestler. He started his fitness journey back in 1994, when he earned his personal trainer certification. Some years later, in 2001, he started working as a fitness model.
Throughout his years of training and dieting, Jerry has tried competitive bodybuilding, wrestling, and later, acting. He's also worked in commercials, as well as appearing in minor TV shows.
However, it wasn't until 2010 when Jerry's career in fitness truly took off. It was around this time he started posting fitness-related videos online. His unedited, honest, and sometimes controversial videos gained him a lot of attention, along with a lot of criticism. Some people believed he went 'too far' with his honesty; requesting for his videos to be removed.
However, Jerry pushed past this – he continued to post videos regardless of the criticism. Staying dedicated to his quest to educate people on correct training, nutrition, and supplementation.
---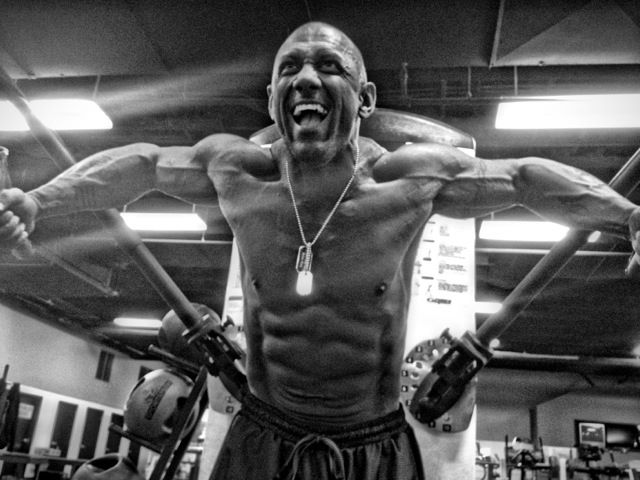 "If you wake up tomorrow and do the things you say you will or want to do, watch how fast things start to go your way. In all areas of your life!"
Athlete Statistics
Full Name: Jerry Ward
Weight
Height
Chest
Waist
215 - 225lbs (93.0 - 102.1kg)
5'9" (175cm)
56''
34''
Nationality
Profession
Alias
American
Online Fitness Coach, Sponsored Athlete, Bodybuilding Competitor, Wrestler
Jerry Ward
Era
1990, 2000, 2010
| | |
| --- | --- |
| Weight | 215 - 225lbs (93.0 - 102.1kg) |
| Height | 5'9" (175cm) |
| Chest | 56'' |
| Waist | 34'' |
| Nationality | American |
| Profession | Online Fitness Coach, Sponsored Athlete, Bodybuilding Competitor, Wrestler |
| Alias | Jerry Ward |
| Era | 1990, 2000, 2010 |
---
Accomplishments
Competitions
2015
NPC Capitol Grand Prix, 4th
Capitol Grand Prix, 3rd
NPC Maryland State/East Coast Classic, 3rd
NPC Baltimore Gladiator Classic, 13th
Baltimore Gladiator Classic, 6th
2009
NPC Pittsburgh Bodybuilding Fitness & Figure, 4th
2007
NPC Lehigh Valley Bodybuilding And Figure Championships, 2nd
NPC Pittsburgh Bodybuilding, Fitness, And Figure Contest, 8th
---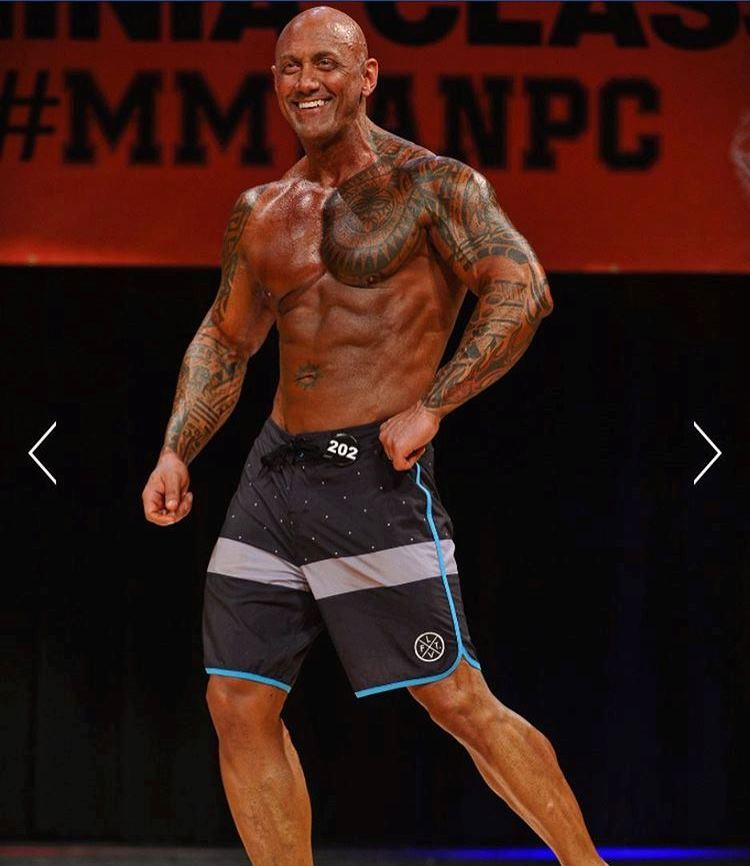 ---
"At 17 yr old I got onstage the first time. I was shaking, and wanted to puke backstage. Neon blue trunks. At 41 yr old, backstage I felt, calm, relaxed, with the neon blue striped shorts, and had one of the best times I've had doing any show in those years. I told nobody, I did it because I wanted to. True honor, is doing the right thing even when nobody is watching. I don't cheat on my diet, I train as hard as I can, I didn't skip cardio. No internet, most of my friends didn't even know, it was about losing myself. Becoming the process."
Training
The Importance of Form
Jerry prefers training with correct form, rather than lifting heavy weights. He says that by just lifting big, he doesn't get the full muscle activation. While focusing on the 'mind-muscle connection,' he's able to get his muscles to respond correctly.
In addition to the muscle building benefits this has to offer, Jerry says that correct form also prevents injuries, and keeps his joints healthy. An example for this are skullcrushers – an exercise which puts a lot of tension on Jerry's triceps, and elbow joints.
He says that if the exercise is performed with a lot of weight and incorrect form, it's possible to develop tendonitis and other joint problems over the years. But, when done correctly, Jerry believes it can be one of the best exercises for triceps.
Cardio
Jerry's favorite type of cardio changes from time to time. Sometimes, he likes low-intensity cardio such as walking, and sometimes, he likes sprints or kettlebell training. It all depends on how he feels, and what his goals are.
However, he said that if he wants to lose fat as quickly as possible, HIIT cardio usually gives him the best results.
Best Muscle Building Exercises
Some of Jerry's favorite exercises are bench press, skullcrushers, t-bar rows, and the leg press. Bench press and skullcrushers helped him sculpt his chest, triceps, and shoulders. While the exercises such as T-bar rows and leg press added a lot of thickness to his frame – especially his legs and back.
---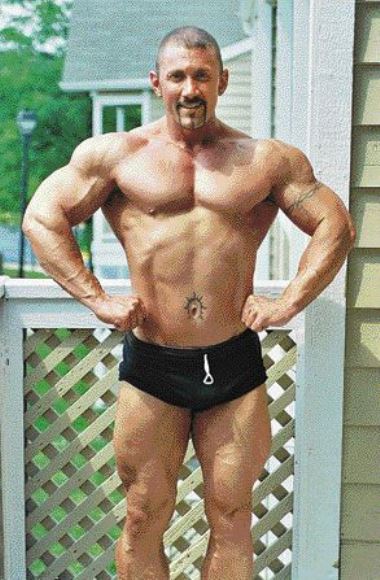 Nutrition
Jerry likes to keep his diet straightforward. He eats basic bodybuilder's foods like chicken, rice, and vegetables – making sure to accomplish his daily protein goals.
If he wants to lose excess body weight, he'll just drop his calories, while keeping his protein high. This helps him preserve muscle mass, alongside speeding up the fat loss process.
Likewise, if he wants to go on a lean bulk, he'll just slightly increase his calorie intake from 'clean' food sources. Such as brown rice, quinoa, nuts, and fatty fish.
With this way of dieting, Jerry is able to stay at around 10% body fat during the whole year.
Supplements for Muscle Growth
Some of the supplements Jerry regularly takes are BCAAs (intra-workout), whey (pre and post-workout), l-glutamine, creatine, and fish oil capsules.
BCAAs, glutamine, and whey protein help him with maintenance, and building his muscle mass. While creatine increases his overall strength in the gym. Lastly, fish oil capsules help Jerry's joints and cardiovascular health.
---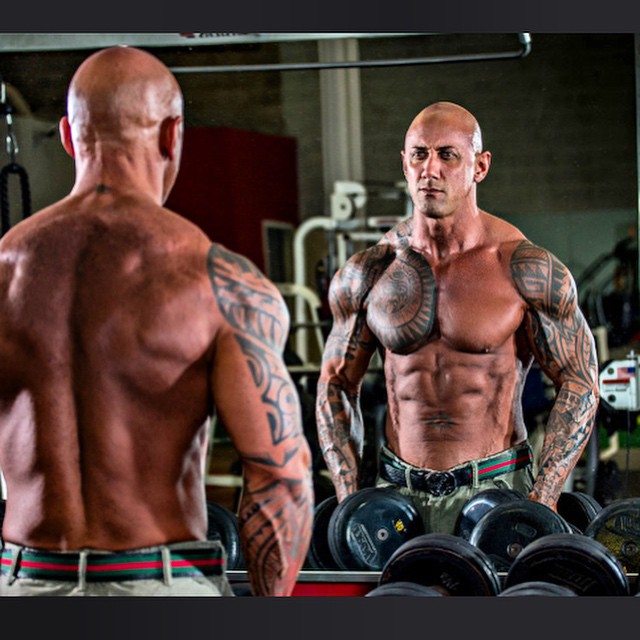 "As you go through life you will shed your old skin. You will evolve, change, and Hopefully grow. And the person you were no longer suits you. The new you is where you are right now. When you look back you will remember who you were but think wow look how different I was. How different life, people, everything was. You evolve into what is needed now and the next phase of your life."
What we can learn from Jerry Ward
Jerry Ward faced a lot of criticism due to his 'raw' and honest videos about fitness. Some people even said he should completely stop uploading his videos. However, Jerry didn't let the critics stop him from doing what he loves – sharing his knowledge on training and nutrition with his audience.
He's shown us that, in order to become successful, you'll possibly have to go through some negative events in your life. And these events might include other people trying to bring you down.
But, if you stay dedicated to your path, regardless of what life 'throws' at you – you'll be able to reach your goals in life – just like Jerry Ward.