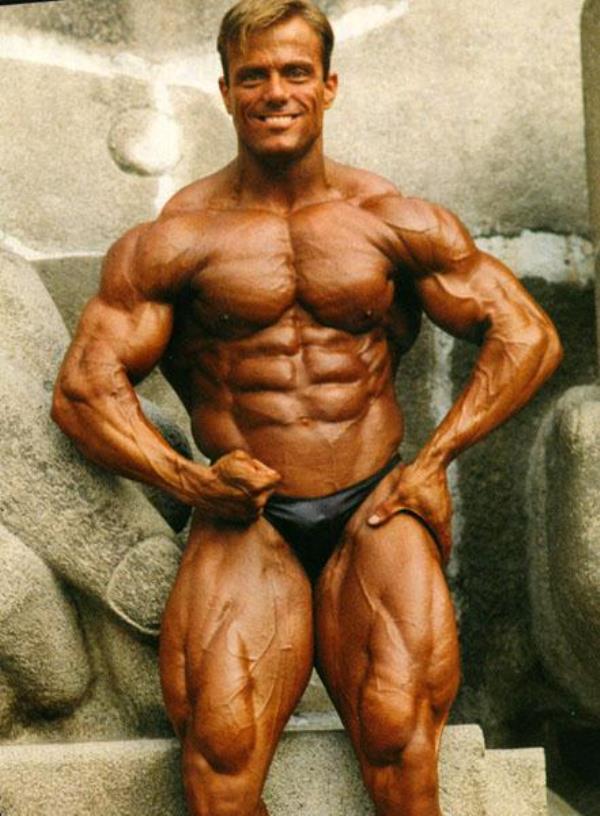 Jeff Poulin
Professional Bodybuilder
Jeff Poulin is a former professional bodybuilder from the United States, best known for his title of the 1994 IFBB North American Bodybuilding Champion.
Jeff's competitive bodybuilding journey started when he was 18 years old. At first, he competed at local shows in Florida; gaining some experience, and reputation among other bodybuilders. However, it wasn't until 1994 when Jeff truly "burst" on the bodybuilding scene – that year, he won his first major competition, the IFBB North American Championships, and his Pro Card in the process.
Despite his early success in bodybuilding, Jeff's professional career didn't last long. After entering the professional circuit, Jeff continued to compete for three more years, before retiring from the sport.
Even though his career as a professional bodybuilder was short-lived, Jeff left a lasting mark on the bodybuilding community. His spectacular physique, and his early achievements as a teen bodybuilder are still a topic of conversation among "old-school" bodybuilding enthusiasts.
---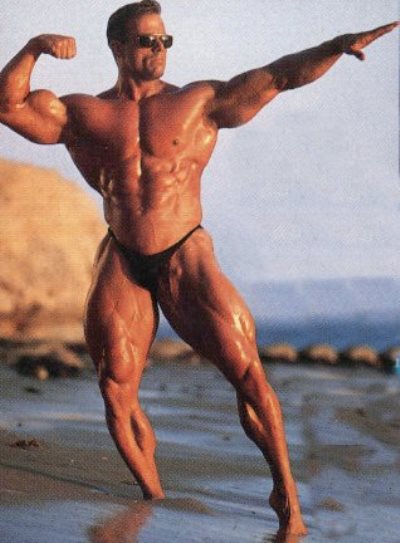 Athlete Statistics
Full Name: Jeff Poulin
Weight
Height
Nationality
Profession
215 - 225lbs (93.0 - 102.1kg)
5'9" (175cm)
American
Professional Bodybuilder
Era
1980, 1990
| | |
| --- | --- |
| Weight | 215 - 225lbs (93.0 - 102.1kg) |
| Height | 5'9" (175cm) |
| Nationality | American |
| Profession | Professional Bodybuilder |
| Era | 1980, 1990 |
---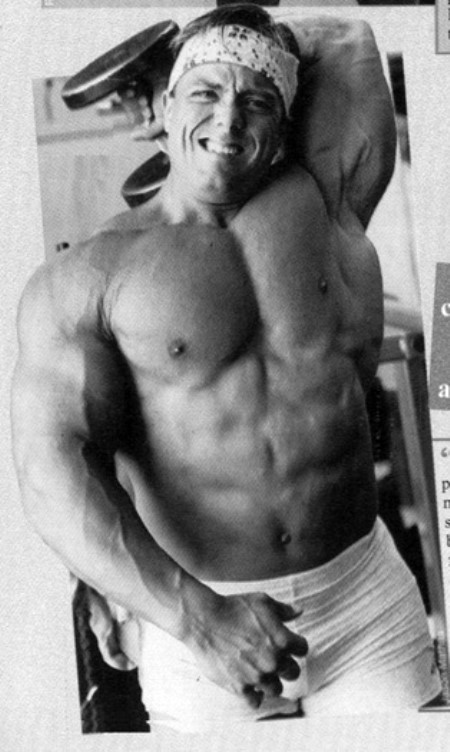 Accomplishments
Competitions
1997
Night Of The Champions, IFBB, 16th
Canada Pro, IFBB, 11th
Toronto Pro, IFBB, 11th
1996
Florida Pro, IFBB, 13th
Canada Pro, IFBB, 9th
Toronto Pro, IFBB, 9th
1995
Montreal Pro, IFBB, 7th
Toronto Pro, IFBB, 7th
Niagara Falls Pro, IFBB, 9th
Canada Cup, IFBB, 7th
1994
IFBB North American Bodybuilding Champion
1992
NPC USA Championships, 8th
---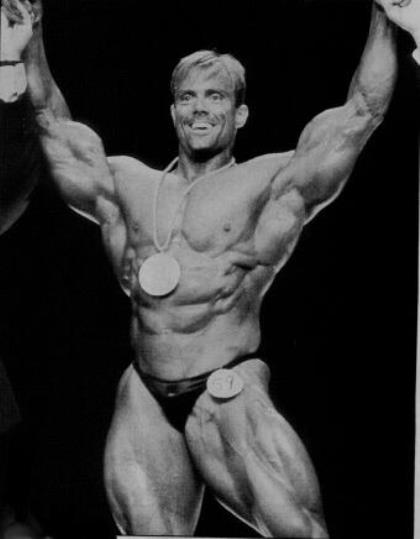 ---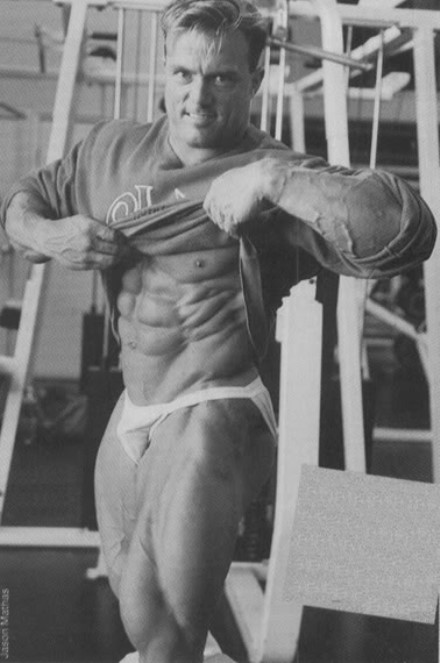 Training
Progressive Overload
In his 'mass-gaining phase',  Jeff would often try to slightly increase his max weight, or his max number of reps each week.
For example, if he wanted to grow his legs, Jeff would aim to increase his max squat by 5 pounds every week. This way, he would gain a lot of size over time.
Jeff's Chest Workout
Smith-Machine Bench Press/Barbell Bench Press (alternate every other week)
Incline Dumbbell Press
Dips
Pull-Overs
Incline/Decline Dumbbell Flys (alternate every other week)
---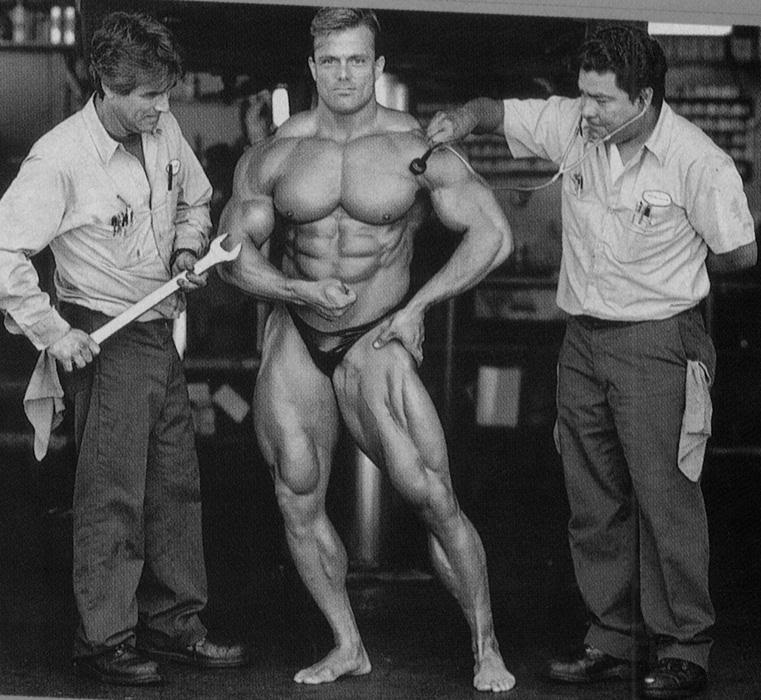 ---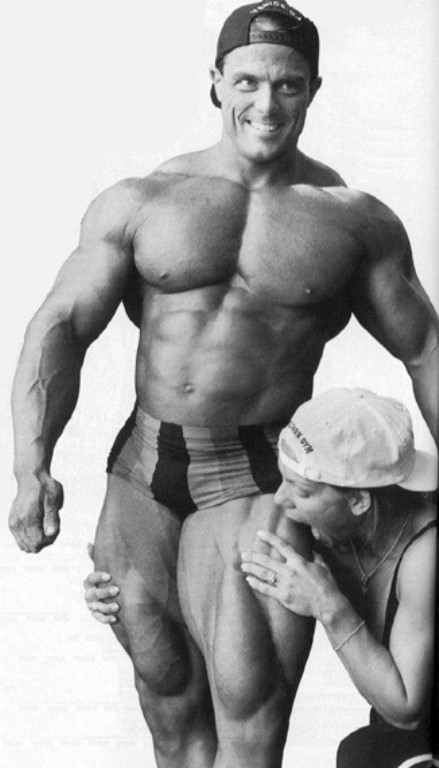 Nutrition
Jeff would typically eat a diet that was high in protein and fats, and low in carbs. The only time he would consume a higher amount of carbs would be after an intense workout – that's when his muscles required glycogen the most.
Although Jeff changed his diet quite often, as he said "to avoid the monotony", his macronutrient ratio always looked similar, with protein, carbs, and fats being split into 40:20:40.
The types of foods Jeff ate on a regular basis were lean meats, fruits, vegetables, and a lot of nuts. He also liked to fast for a couple of hours in the morning, just to "clean out" his body from potential toxins.