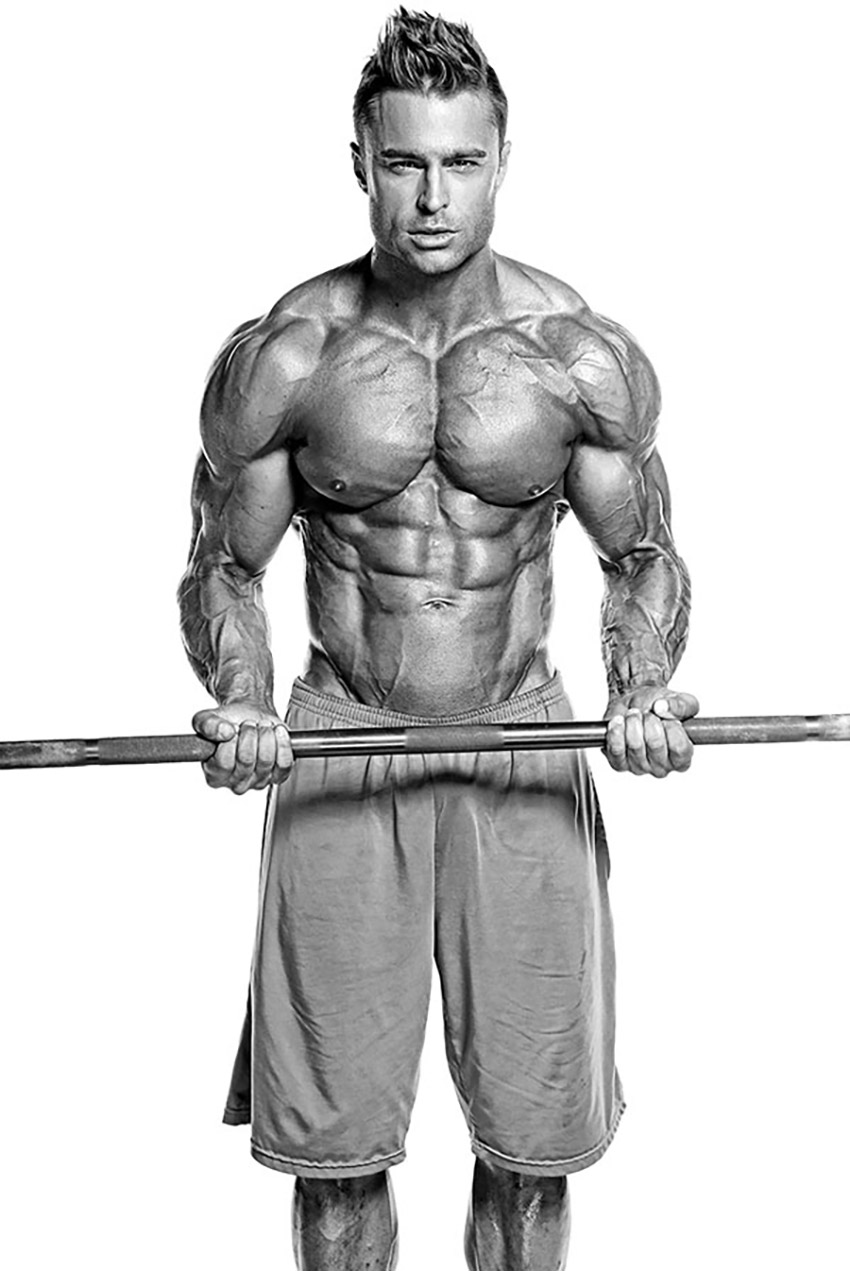 Jason Poston
Bodybuilder, Personal Trainer, Coach, Nutritionist
Jason Poston was born and raised in Texas, and he quickly grew into a sporting life where he took part in everything from baseball, basketball, and wrestling. It wasn't until he had a run-in with the law that Jason knew he had to change his life forever.
Focusing on weightlifting and bodybuilding after being released from prison, he set out to create one of the best bodies in the entire industry. After battling through to make his life better, he also found out he had type 1 diabetes which has made is life even harder.
Jason pushed through and became one of the best competitive models on the planet. He's placed in numerous top spots throughout his competitive career and continues to shine as one of the best.
This is his story:
---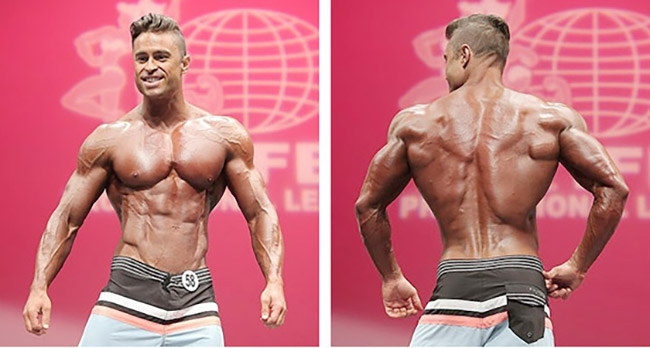 Athlete Statistics
Full Name: Jason Poston
Weight
Height
Year of Birth
Nationality
185 - 195lbs (83.9 - 88.5kg)
5'8" (172.5cm)
1984
American
Profession
Era
Bodybuilder, Personal Trainer, Coach, Nutritionist
2010
| | |
| --- | --- |
| Weight | 185 - 195lbs (83.9 - 88.5kg) |
| Height | 5'8" (172.5cm) |
| Year of Birth | 1984 |
| Nationality | American |
| Profession | Bodybuilder, Personal Trainer, Coach, Nutritionist |
| Era | 2010 |
---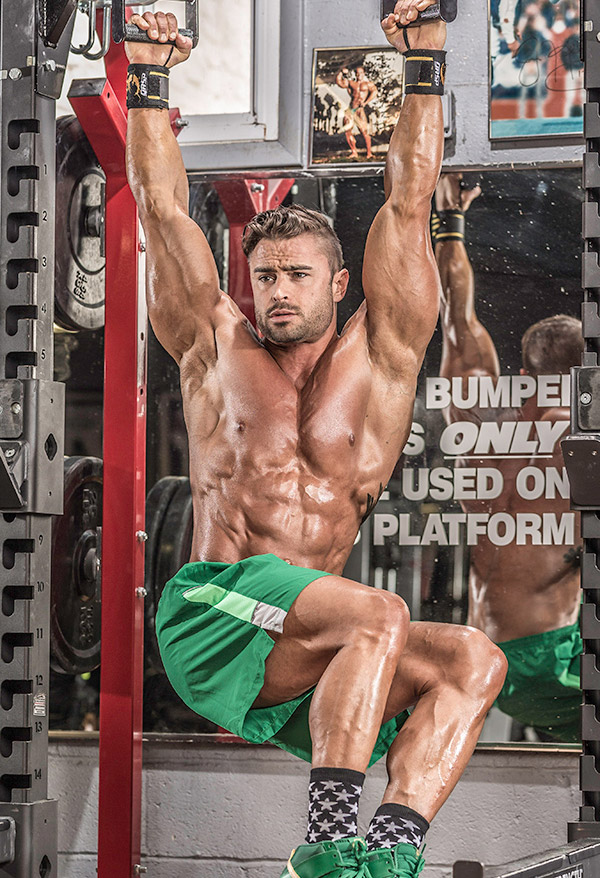 Accomplishments
Competitions
2011 NPC Oklahoma City Grand Prix Bodybuilding, Figure, Fitness, and Bikini Championships – 5th
2012 NPC Ronnie Coleman Classic – 1st
2012 NPC Junior National Championships – 8th
2012 NPC Los Angeles Championships – 4th
2012 NPC USA Championships – 2nd
2012 IFBB Houston Pro – 3rd
2013 IFBB Pro Grand Prix Physique Los Angeles – 11th
2013 IFBB Europa Show of Champions Orlando – 8th
2013 IFBB Pittsburgh Pro – 2nd
2013 IFBB Greater Gulf States Pro – 4th
2013 IFBB Valenti Gold Cup Pro – 4th
2013 IFBB Olympia Weekend – 5th
2014 IFBB Europa Show of Champions Orlando – 1st
2014 IFBB Pittsburgh Pro – 2nd
2014 IFBB Europa Dallas – 1st
2014 IFBB New York Pro – 1st
2014 IFBB Olympia Weekend – 3rd
2014 IFBB Europa Phoenix – 1st
2015 IFBB Arnold Sports Festival – 2nd
---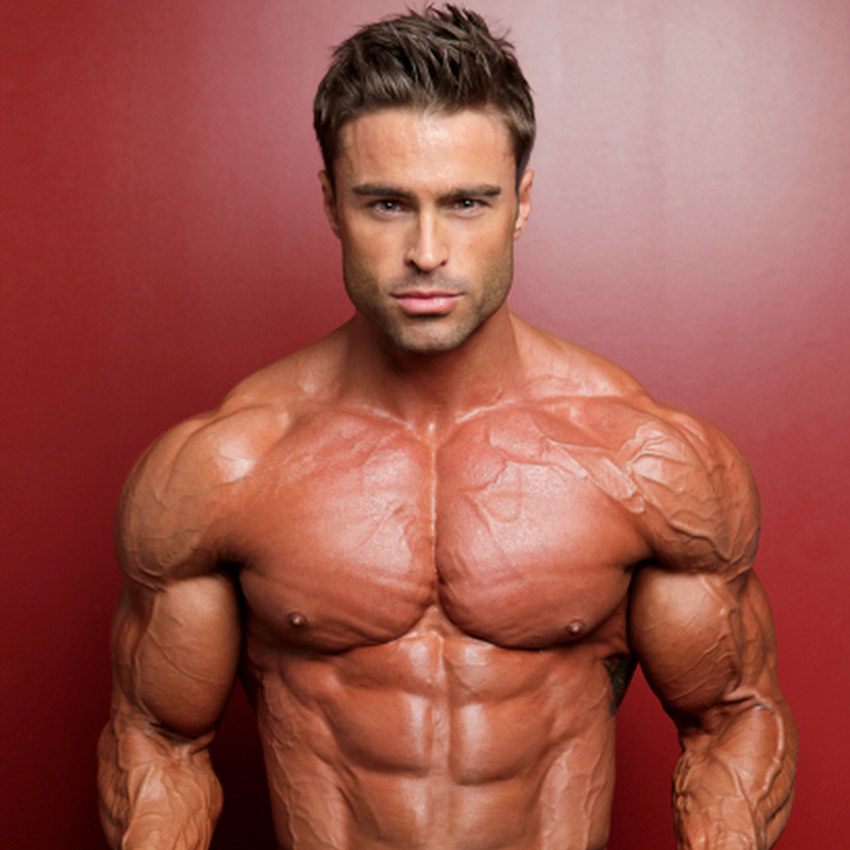 Biography
Bodybuilding Motivation – Early Years
Jason Poston was born in Grapevine, Texas. He played a whole variety of sports growing up, such as baseball, basketball, football, hockey, boxing and wrestling.
When he was 19, Jason started to lift weights seriously. After high school, a lot of his friends played college sports, this flicked a switch in his brain to realize how weight training could improve their performance.
His inner drive to compete and keep up with his college mates saw Jason in a position where he started to take weight training seriously. There were also a few local legends around his hometown that inspired him to train harder. The likes of Branch Warren and Johnnie Jackson quickly motivated Jason to go the extra mile.
It was at this point Jason started reading a lot of bodybuilding magazines and some of Arnold training manuals such as The Encyclopedia of Bodybuilding.
Trouble With The Law
Around the same time, Jason began his journey into fitness and weight training. He spoke to any bodybuilder he could to learn about building more muscle and new training techniques. As Jasin describes it; "I started talking to all the bodybuilders I met about how to build muscle, and I trained really hard. It worked! Everyone around me started noticing the results, even the old girlfriend!"
It was in high school that Jason ran into some trouble for the first time in his life, which forced him to re-think the direction his life was headed. At the age of 19, he found out that his then girlfriend at the time was with another guy at a party and trying to make him jealous.
He took his car and drove there to see what was happening with is own eyes, unfortunately for Jason, he'd been drinking that night and was pulled over and arrested.
Because Jason was dealing with all of this on his own and had never done anything like this before in his life, he missed his community service and ended up in jail serving over 40 days in county jail. Needless to say, this evoked a change in Jason that would change his life forever.
"I had to serve 40 days in the county jail at age 19. I won't lie—it was tough in there. It was a life-changing experience that I learned a lot from, and it helped give me the strength in my life to take on many challenges that I've faced as an adult. It definitely made me a better person and helped shape a lot of who I am today."
---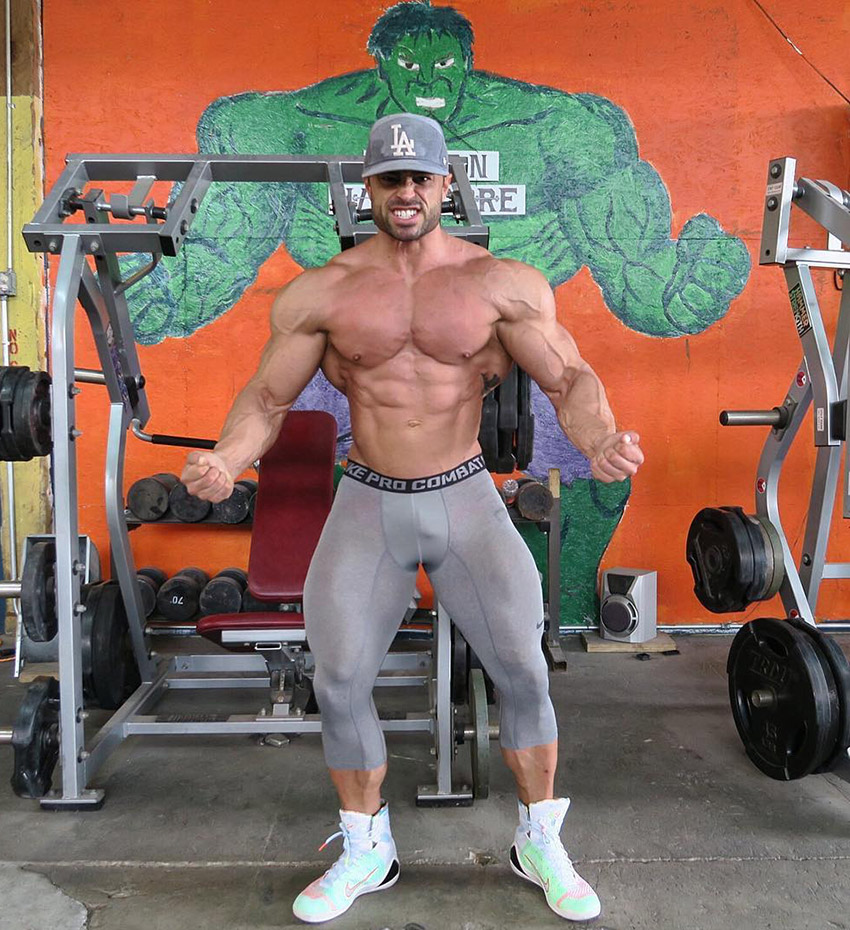 ---
Diagnosed With Type 1 Diabetes
At the time Jason was preparing for his first NPC contest in 2001 when he was diagnosed with type 1 diabetes. He lost 15 lbs over one weekend, and in the space of a month, he lost a total of 30lbs. This was despite eating a mass amount of food, using weight gainers, and supplements.
He switched everything up and started eating healthy, but nothing worked. The first doctor he went to see gave him a tablet and told him to home, this only made him feel worse. But a friend of the family knew another doctor where they correctly diagnosed his with type 1 diabetes. He went to the surgery to have a shot of insulin and he felt better within minutes.
Competition History
Jason's had a full and healthy career competing in shows such as the IFBB and the NCP's. His first show was in 2011 for the NPC Oklahoma City Bikini Championships where he placed 5th overall.
He then went to take home 1st place in the 2012 NPC Ronnie Coleman Classic. His thirst for competition has seen him being placed in the top 3 in most of his competitions throughout 2011-12-13-14 and 2015.
Jason's taken home the 1st numerous times in his career, it's clear to see he loves what he does as a Pro competitor and stepping on stage.
Personal Trainer – Coach – Nutritionist
Jason can be found working as a personal trainer, coaching individuals and helping people with their nutrition goals.
He continues to strive towards perfection and continues competing in world famous shows such as the IFBB Europa Phoenix where he took 1st place in 2014, and the IFBB Arnold Sports Festival where he took 2nd place in 2015. It just shows Jason has a true love for the sport of bodybuilding and everything in it.
---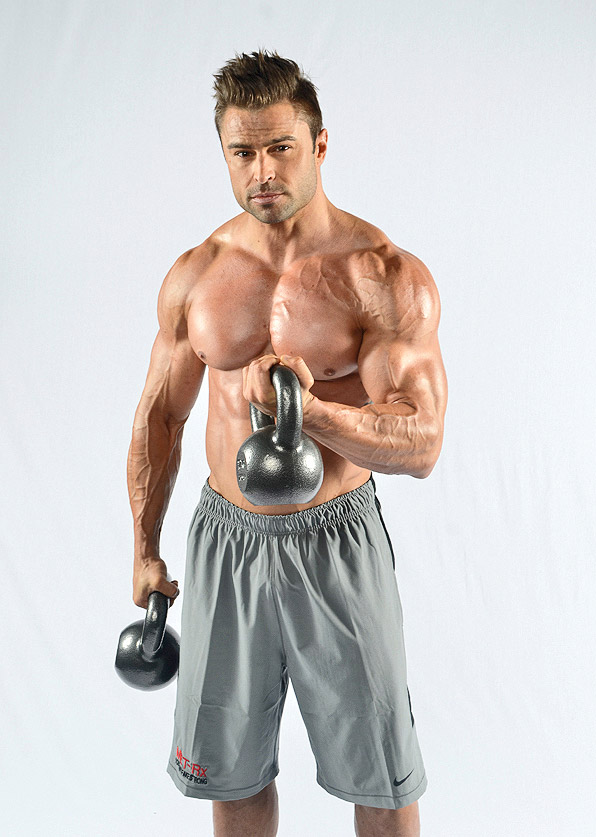 Training
Six Days A Week
Jason will typically train six days a week in the evenings and split his body parts separately with arms having their own specific day. He will train legs twice per week, and when he get closer towards the show, his chest will replace legs twice a week also.
He will use the same exercises for 12 weeks in a row, but will change it up by swapping high reps and low rep training. In the beginning of his training cycle, Jason will lift heavy weight using compound lifts, but closer towards the end of his training cycle, he'll swap to mainly isolation exercises to create more detail in his muscles.
For cardio, Jason likes to end his workouts with 15 minutes of HIIT training like boxing, jump rope, hill runs, or box jumps. Anything to keep his athleticism and explosiveness sharp and on point.
Training With Diabetes
Training with diabetes has made intense training session a little harder for Jason, but as he says, "it has sharpened me." he now stays on top of his nutrition like an expert, as Jason puts it, "I stay on top of my nutrition like a mathematician."
Fodo has become a weighing game and a math equation for Jason. Every meal he eats is calculated before, during and after his training. to avoid hypoglycemia. During training, he will always have a protein shake with healthy carb sources inside which lists his blood glucose safely and slowly which is very important for diabetics who train as intensively as Jason.
---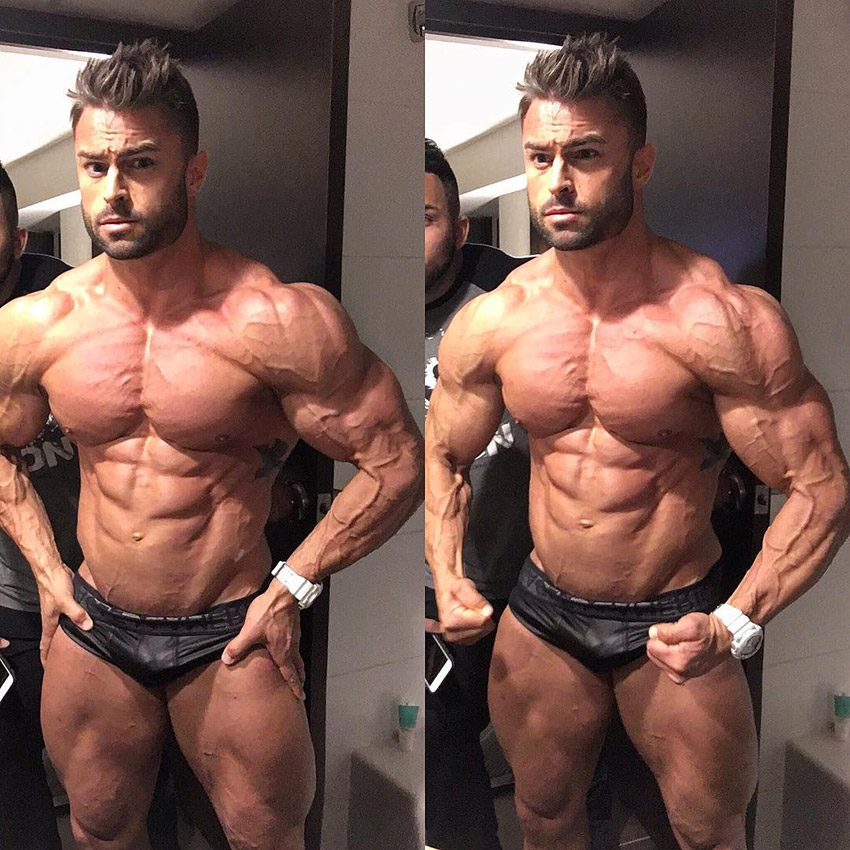 Nutrition
Paleo Diet
Some of Jason's favorite foods are turkey, salmon and any other type of exotic fish and grass-fed beef. He'll eat paleo for 95% of his meals using meals such as paleo pancakes with almond or coconut flour.
He's a big advocate of the low carb diet, he will eat most of his calories from lots of protein with vegetables and healthy fats. He also likes to keep his carbs to 150 grams per day. He will weight out all of his macro-nutrients more than he will his overall calories.
Jason will eat mainly 5 meal per day. Each meal will consist of 50g of protein, 10g fiber, 15-25g fats and lots of vegetables. Pre-workout he'll eat 50g of protein and 50g of carbs. He always has carbs in his pre-workout meal but never after his workout.
"My philosophy is carbs are a fuel for intense exercise, so they are better used to boost performance and strength rather than replenish energy. I eat healthy fats, fiber, vegetables, and protein for the other six or seven meals of the day. "
Perfecting His Diet
Jason admits he was one of those guys who could get away with eating anything he wanted. He would eat the typical high protein high carb and low-fat diet. He stayed consistent with his supplements. It wasn't until after he started to compete, he learned a lot more about diet and its effect on the body.
It's safe to say Jason's perfected his diet down to a sharp point and created one of the best bodies in the industry.
---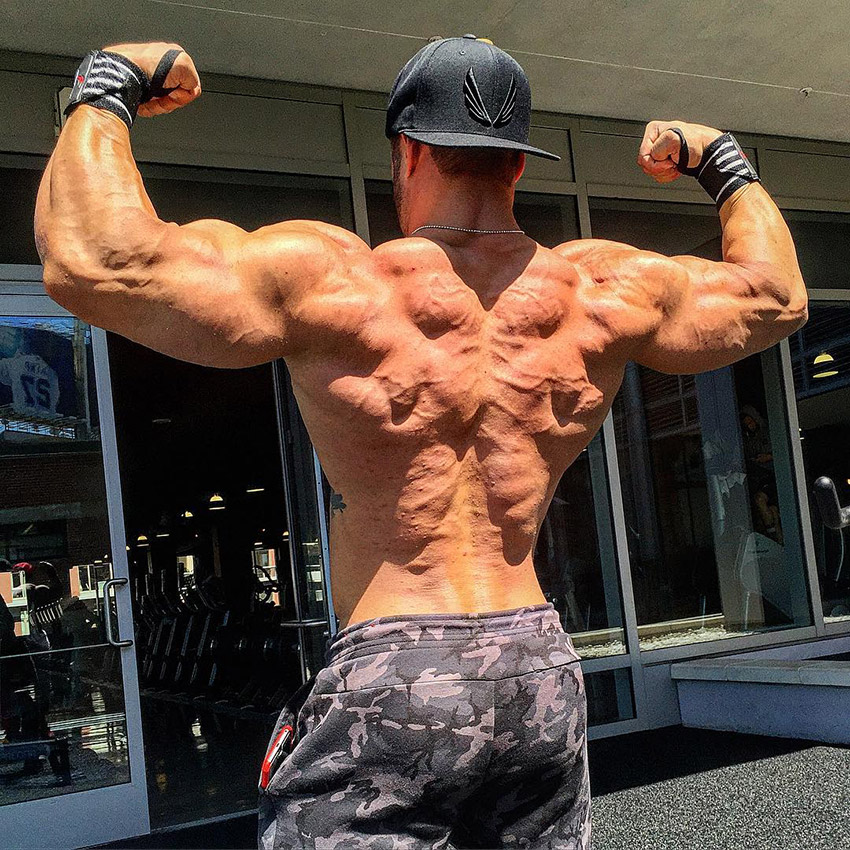 Idols and Influences
Jason's always been inspired by the famous bodybuilders such as Arnold and Frank Zane. But, his drive and influences also come from seeing his own progress in the gym. It also comes from competing against friends and competitions in the run up to a contest.
He's also been an inspiration for millions of people everywhere. Jason's rock hard body with perfect symmetry and huge muscles have inspired other fitness hopefuls to create their own god-like physique.
---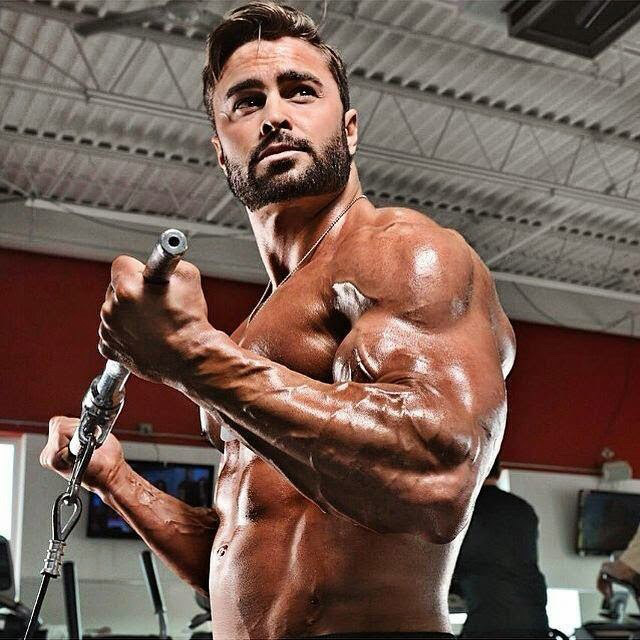 What we can learn from Jason Poston
Jason has taught us that no matter what happens in our lives that hold us back from moving forward, or we find ourselves in a difficult situation, there can be a way out.
He found his way through training and improving his life to do better every day. His focus on training just shows how much he's dedicated his life to becoming one of the best bodybuilding athletes in the world.
With the same drive and determination through life's setbacks, you too can overcome difficulties and achieve greatness.