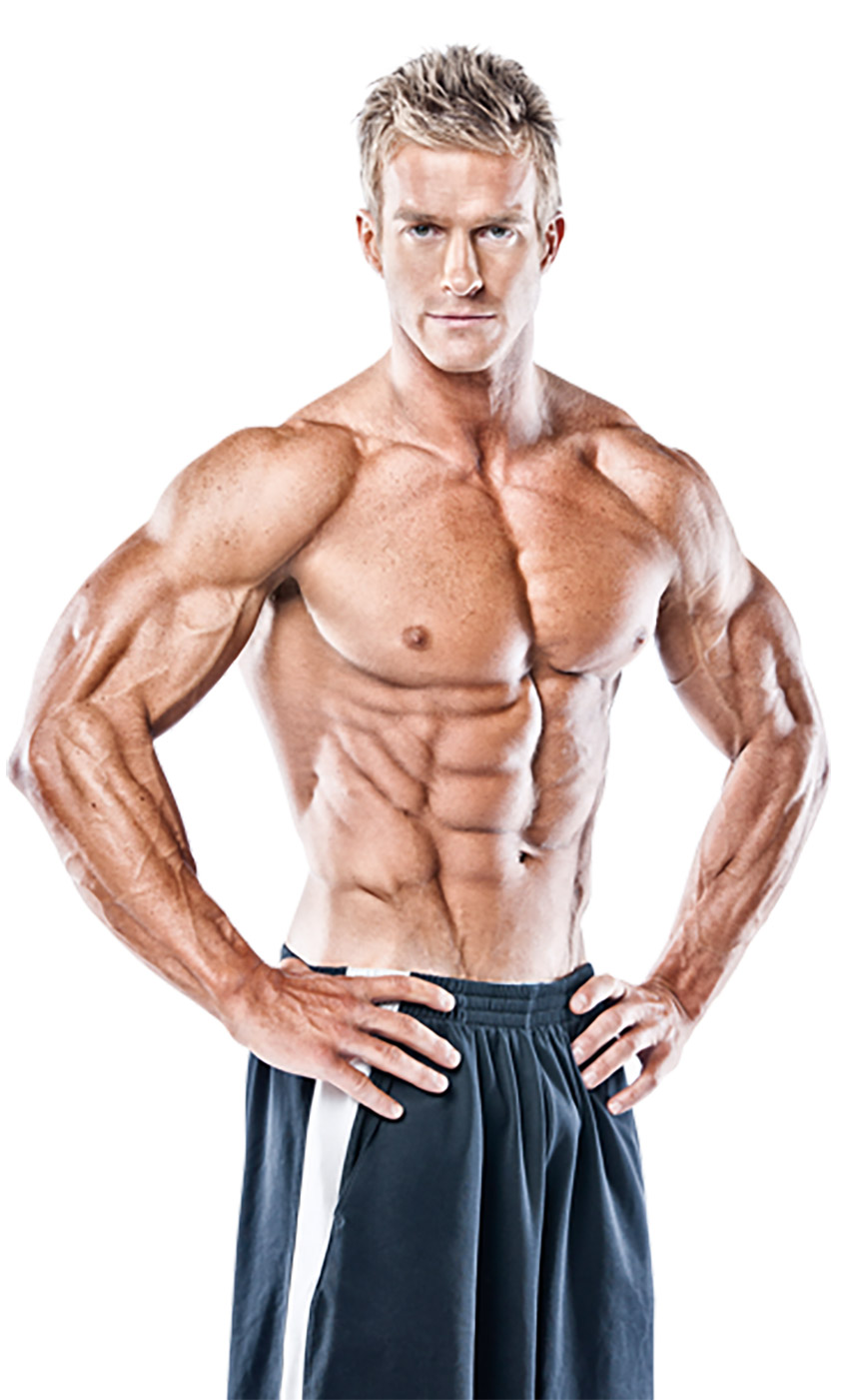 James Ellis
Bodybuilder, Fitness Model
James Ellis was born and raised in America and has become one of the most successful male models on the planet alongside the likes of Rob Riches and Greg Plitt. But things weren't all smooth sailing for James, he had a rough beginning filled with doubt.
After being bullied in school and losing all of the confidence in himself, he was hitting rock bottom, not himself or any of his teachers believed in his ability to do well in life, things were looking bad for James.
It wasn't until he had some tough love from his mother who inspired him to turn negative comments and doubt from others into a driving passion to prove them wrong. Needless to say, he went on to become one of the biggest stars in the industry featuring in numerous TV shows and movies as well as winning his Pro card with the WBFF in 2011.
This is his story:
---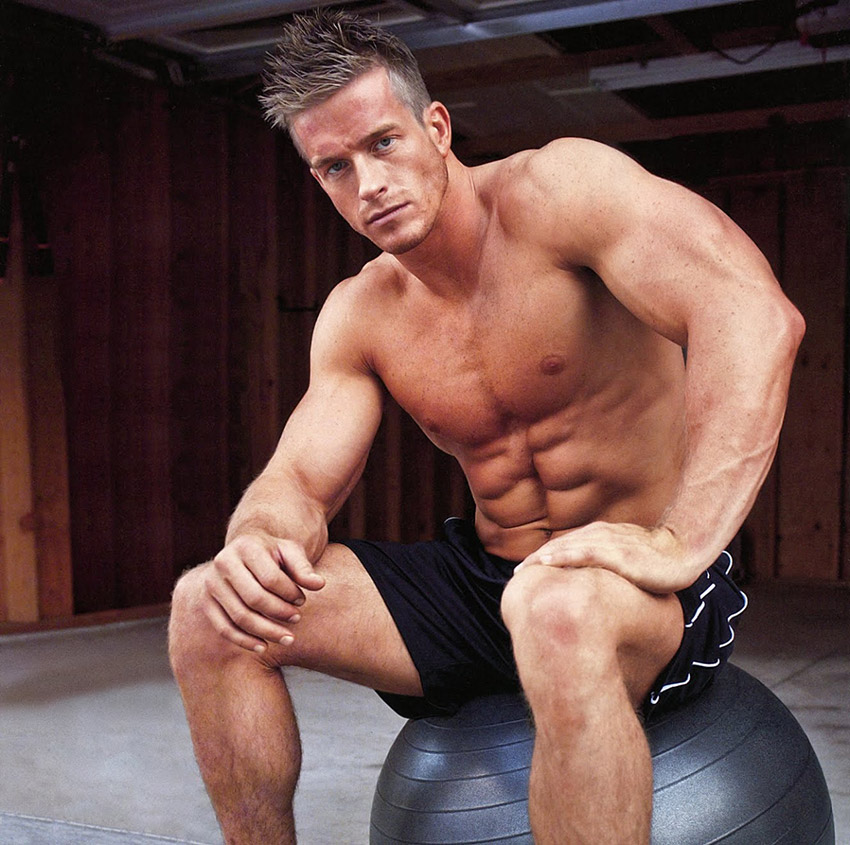 Athlete Statistics
Full Name: James Ellis
Weight
Height
Nationality
Profession
205 - 215lbs (88.5 - 93.0kg)
6' (183cm)
American
Bodybuilder, Fitness Model
Alias
Era
jamesellisfit
2010
| | |
| --- | --- |
| Weight | 205 - 215lbs (88.5 - 93.0kg) |
| Height | 6' (183cm) |
| Nationality | American |
| Profession | Bodybuilder, Fitness Model |
| Alias | jamesellisfit |
| Era | 2010 |
---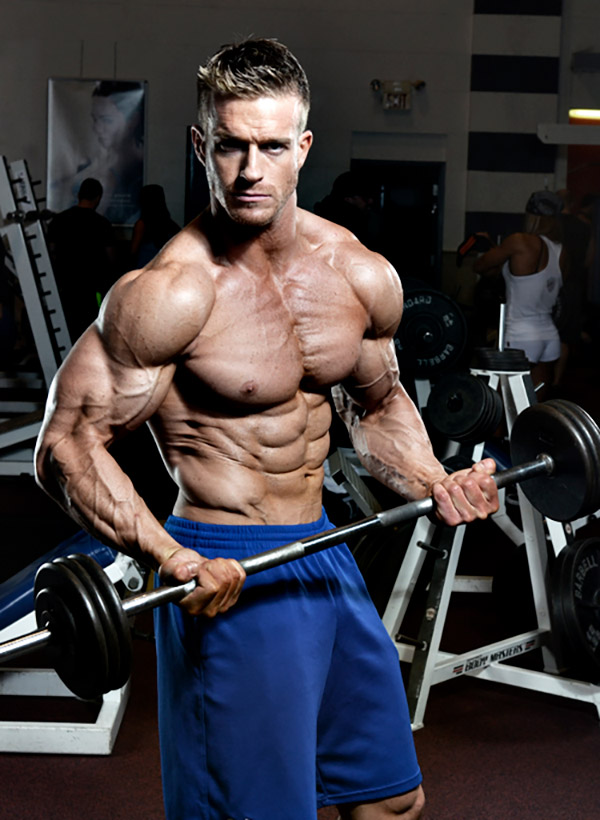 Accomplishments
WBFF Pro Athlete
Sponsored Fitness Athlete
Personal Trainer
Fitness Promoter
Actor
---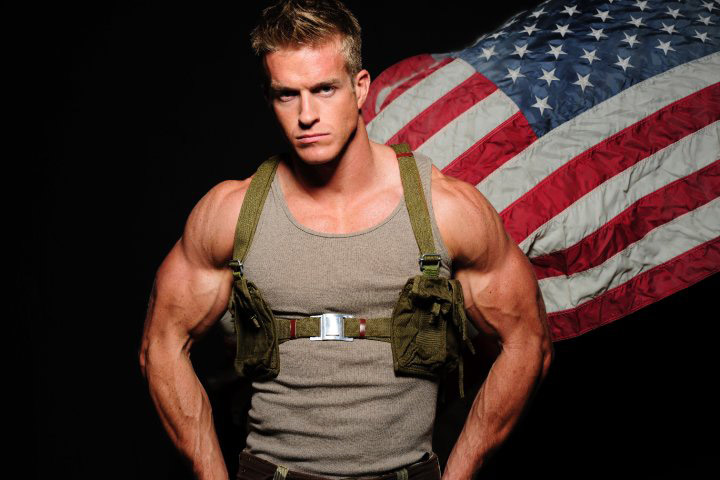 Biography
Early Years
When James was growing up in high school, he didn't have much confidence. The bullies would target him as an easy subject. They'ed tease and push him down. Perhaps they could see something inside of James that was too great beyond their own abilities so they felt the need to keep him down.
In his youth, he was part of the track and field team where he proved to be quite athletic. Even with his strength in sports, he'd still find himself subjected to being pushed in the lake among other humiliating things.
This affected James's confidence greatly, he'd walk around with his head down and couldn't motivate himself to fight back or prove others wrong by showing his strength and overcoming the bullies. He also suffered in school, his work was lower than average quality and he came close to failing classes. Things weren't looking great for James in the beginning.
After graduating high school, James went to college at the surprise of everyone around him. Friends would laugh and comment on how he might fail, even his teachers were having bets on how long he'd last before failing or dropping out. It wasn't until his mother pulled him to one side and gave him some "tough love" that James started to rethink his approach to life.
---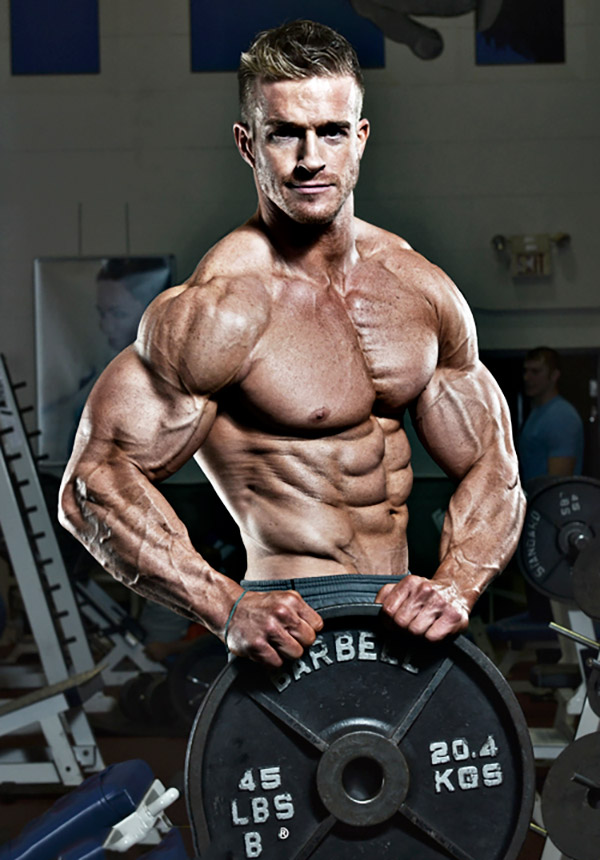 ---
Becoming A World Class Athlete
After having a conversation with his mother who told him plain and clear about how everyone was betting on him to fail, or seeing no future for him. It was his mother who told him all of this to inspire and to use the negatives as motivation to prove everyone wrong. Needless to say, James did exactly that and turned his whole life around.
James proved everyone wrong and completed College with a Honours Degree and became shredded beyond belief. He stuck to his guns and used the motivation that his mother taught him to progress forward and make the best of every situation.
He has become one of the leading fitness models on the planet, he's appeared in numerous television shows, commercials and even films starring as an ancient warrior. It's clear to see that James certainly took his mother's advice and made his life the best he possibly could.
---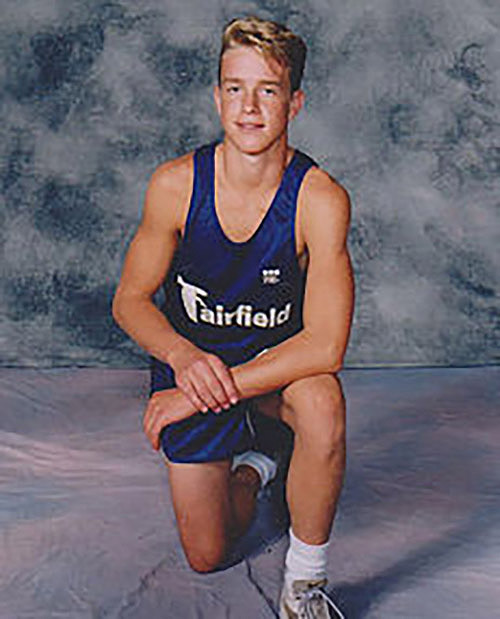 A young James on the Cross Country Team.
---
James's Life Now
After building up a successful reputation as a world class fitness model, James has also been competing for a number of years, he's become one of the top 3 WBFF Pro competitors to have graced the stage in Las Vegas.
He continues to work towards his goals of creating a successful online personal training business, as well as keeping himself in prime condition for numerous photo shoots and article covers.
---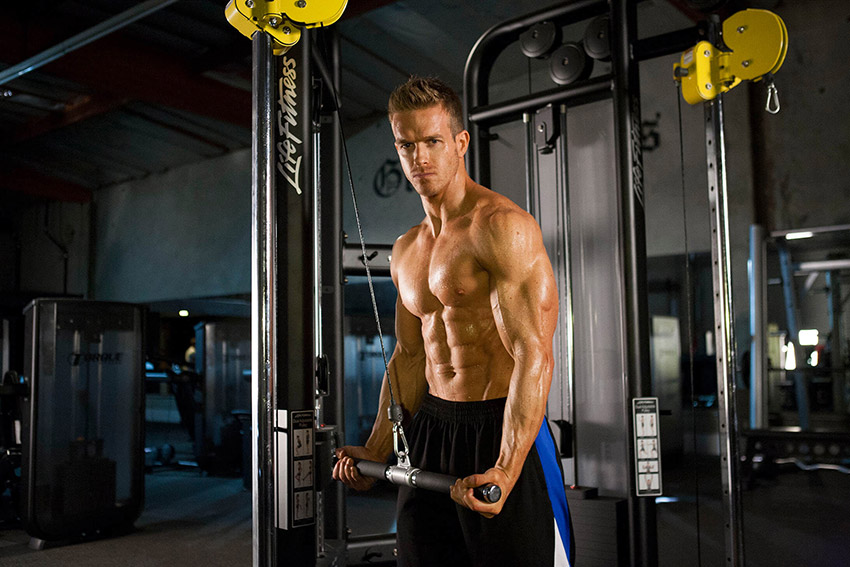 "I just always tell myself that teh only person I am letting down by not being consistent in teh gym is myself."
Training
James will typically do reps of 12, 10, 8 and sometimes he'll throw in more sets with more weight. Most of his training will consist of hypertrophy, but he'll switch things up at the end and throw in a heavy set for strength.
James's Workout
Day 1 – Back
Day 2 – Chest
Day 3 – Legs
Day 4 – Shoulders
Day 5 – Bis/Tris
Day 6 – Forearms/Rotators
Day 7 – Off (Important)
Abs Training
For abs, he'll train on days 2, 4, & 6 with weighted abs on day 2 & 6, non-weighted abs are completed on day 4.
Cardio
He'll perform cardio on days 1, 3, 5 in the morning on an empty stomach to keep his body fat low. Days 1 and 5 he will use the elliptical at 65% Maximum Heart Rate (Mhr).
Day 3 is HIIT day, he'll normally go on the treadmill or go outdoors for sprint sessions.
---
"I stay lean and cover ready all year round. 3-5 days is all I really need to get really diced up through a quick diet and cardio, but in general, I am always ready to shoot covers."
Nutrition
James's diet consists of lean proteins, healthy fats, and complex carbs. He likes chicken, fish, turkey, egg whites and greek yogurt for his protein.
For carbohydrates, he'll eat brown rice, sweet potatoes, oats and rice cakes with plenty of vegetables such as broccoli and grilled asparagus.
---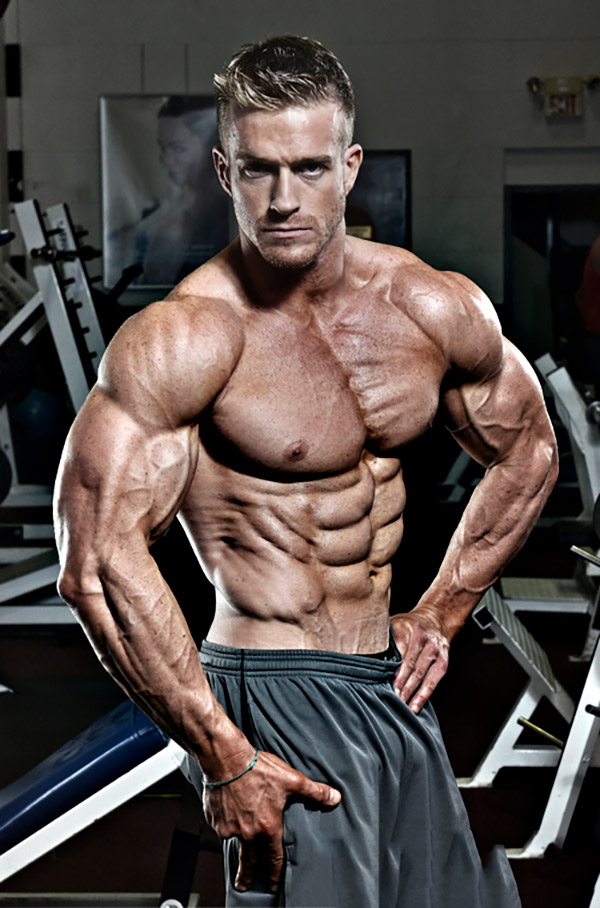 Idols and Influences
James's favorite bodybuilder of all time is Jay Cutler, and for fitness model inspiration, he admired Greg Plitt and the effort he put into his training and his career.
---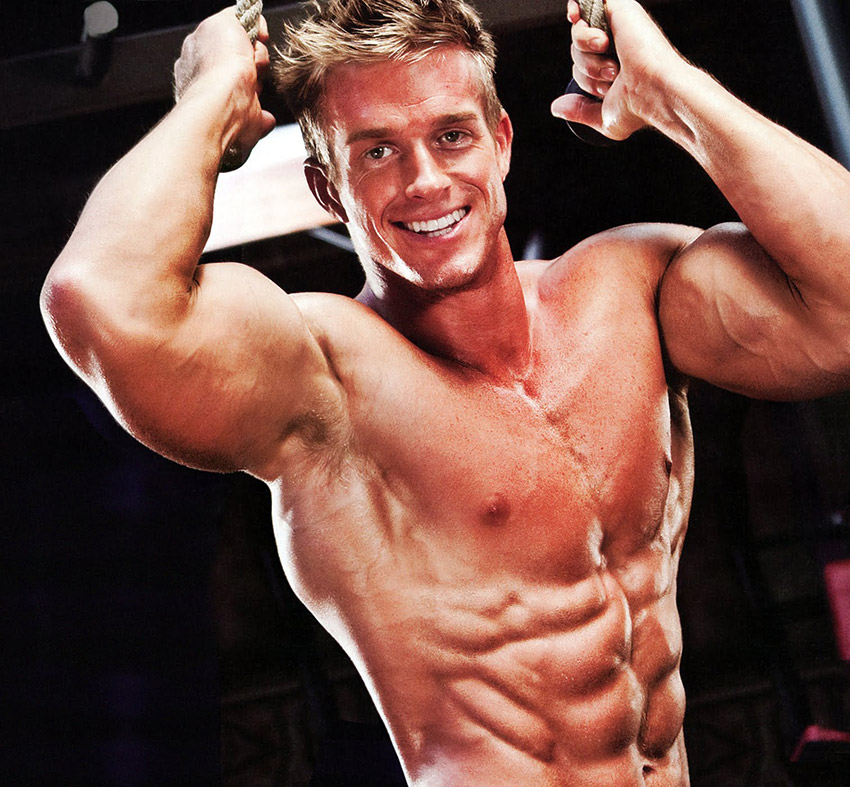 What we can learn from James Ellis
What we can learn from James Ellis is that even when he was bullied to a point that took away all of his motivation for life, he bounced back with the help of some tough love.
Ever since that point, he's gone from strength to strength by appearing in television shows and top Hollywood movies and winning his Pro card with the WBFF.
For anyone looking for inspiration, there are three golden rules that James gives to anyone looking to achieve their fitness dreams, these are;
Train Hard or Go Home. Make sure you aren't over training though as it defeats the whole purpose.
Eat clean – I focus on high protein, low fat, and carbs only in the morning and before and after my workouts.
Get plenty of sleep – If you are truly training like a freak then you should be getting at least 8 hours of sleep a night. Remember, this is when your body is repairing the muscle you break down, so give it enough time to do so. – James Ellis