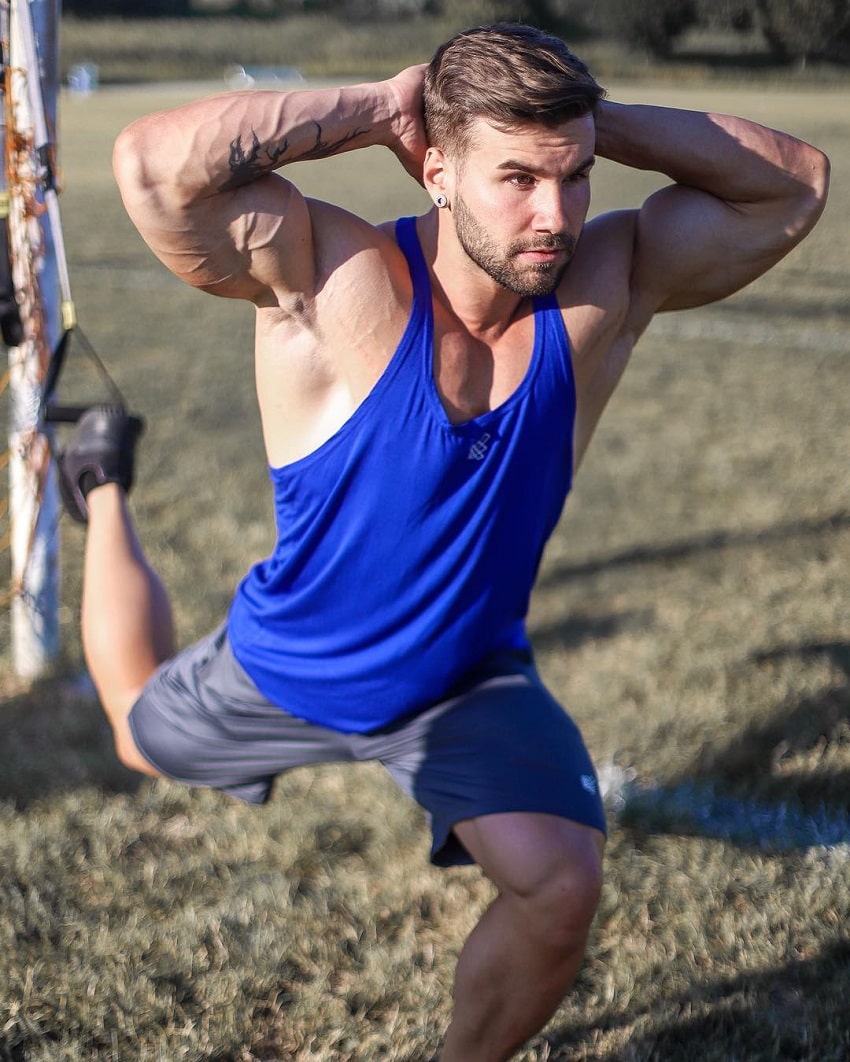 Jake Burton
Bodybuilder, Fitness Model
Jake Burton is an American IFBB Professional bodybuilder and fitness model. Although he now enjoys a booming career as an athlete, Jake's road to the top wasn't without its hurdles.
Six weeks before his first contest, Jake experienced a tragedy – he crashed his BMX bike during an event, rupturing his spleen and almost dying on the spot. Afterwards, Jake had to spend weeks in a hospital recovering, which saw him lose a significant amount of his hard-earned muscle.
However, he didn't let the adversity get the best of him. One year later, after months of recovery and rebuilding his physique, Jake came back strong to start his competitive journey, which peaked in 2017 when he won his Pro Card.
This is his story:
---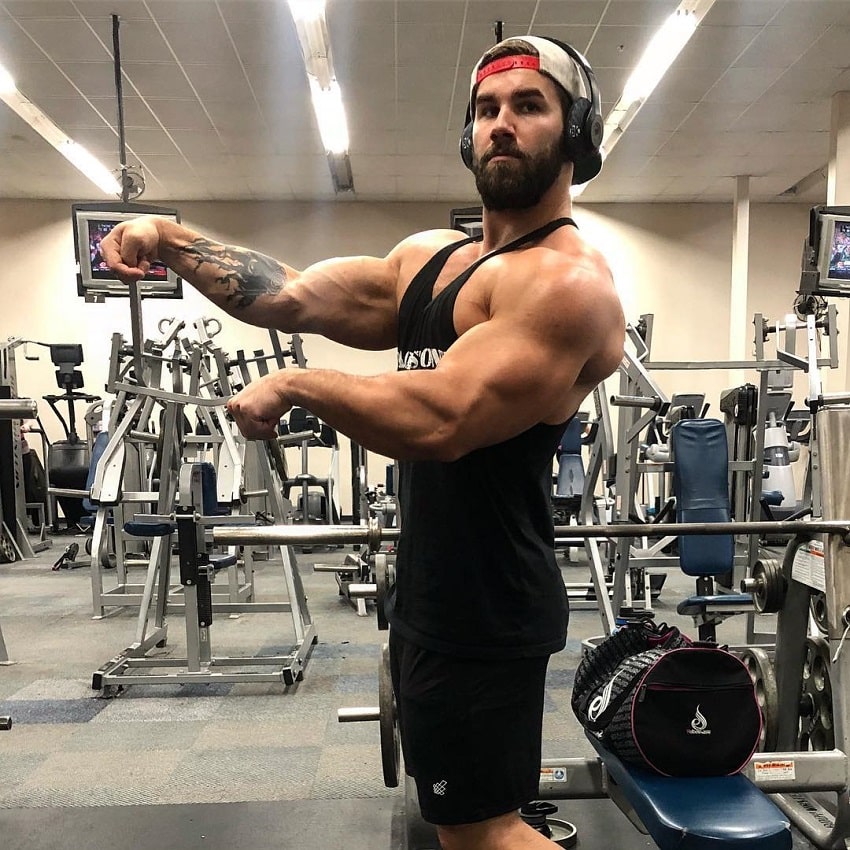 Athlete Statistics
Full Name: Jake Burton
Weight
Height
Arms
Chest
205 - 215lbs (88.5 - 93.0kg)
5'10" (177.5cm)
18.5''
49''
Waist
Thighs
Calves
29''
28''
16.5''
Age
Date of Birth
Nationality
30
April 7, 1993
American
Profession
Alias
Era
Bodybuilder, Fitness Model
jakeburton.official
2010
| | |
| --- | --- |
| Weight | 205 - 215lbs (88.5 - 93.0kg) |
| Height | 5'10" (177.5cm) |
| Arms | 18.5'' |
| Chest | 49'' |
| Waist | 29'' |
| Thighs | 28'' |
| Calves | 16.5'' |
| Age | 30 |
| Date of Birth | April 7, 1993 |
| Nationality | American |
| Profession | Bodybuilder, Fitness Model |
| Alias | jakeburton.official |
| Era | 2010 |
---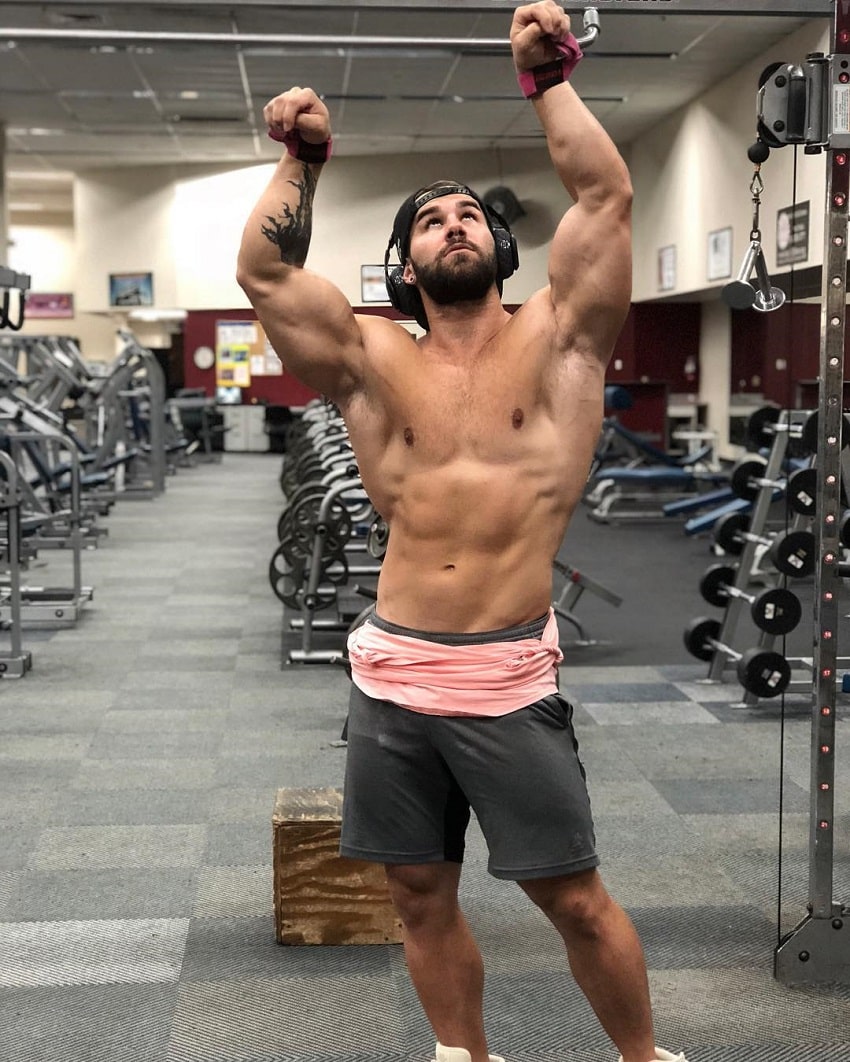 Accomplishments
Placings & Awards
2018
IFBB Wings of Strength Pro, Men's Classic Physique, 8th place
2017
NPC USA Championships Classic Physique B, 2nd place – Pro Card Earned
NPC Jr. National Championships, Classic Physique, 6th place
2016
NPC Phoenix Europa, Men's Bodybuilding, Light Heavyweight, 2nd place
NPC Emerald Cup, Men's Bodybuilding, Light Heavyweight, 3rd place
2015
Emerald Cup, Men's Bodybuilding, Light Heavyweight, 4th place
Oregon State Bodybuilding Championships, Men's Bodybuilding, Light Heavyweight, 4th place
---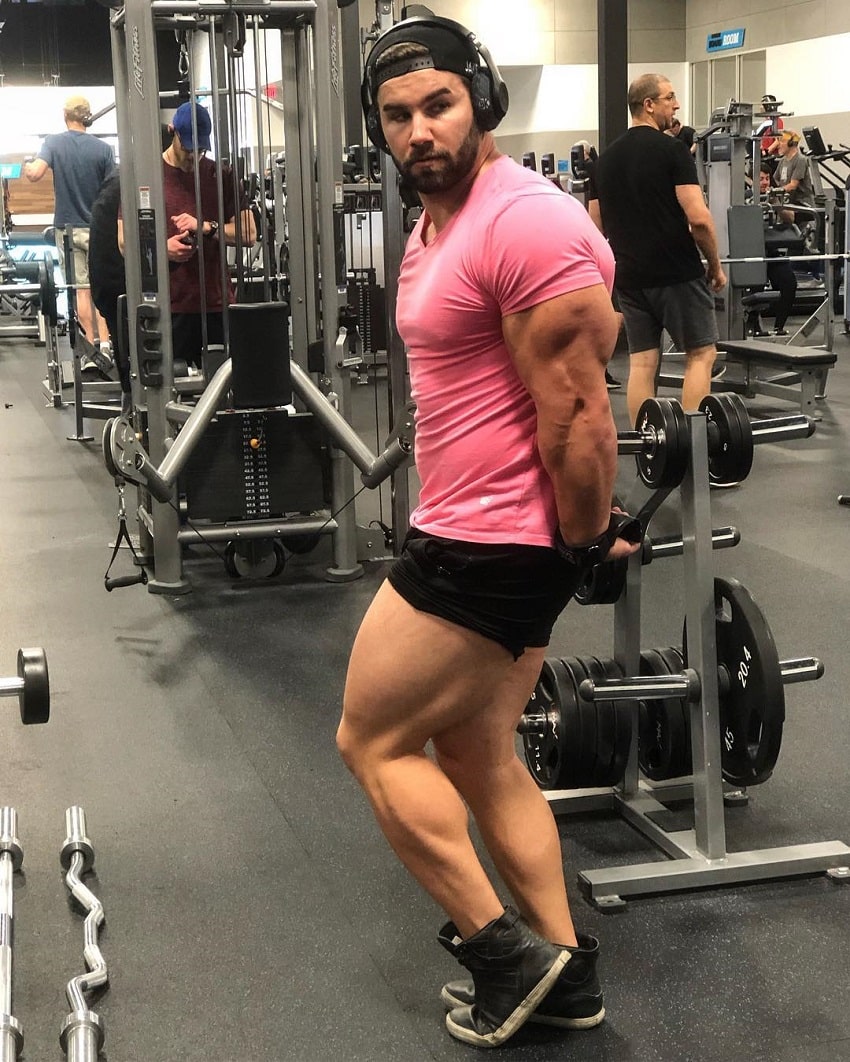 Biography
High School Sports
Jake Burton first got into bodybuilding at the age of 17, after years of competing in swimming. Although he was athletic, Jake was skinny and had a slim frame. At the time, he weighed 140lbs and his height was 5'10".
In order to improve his build, Jake went on to join a gym where he trained almost every day. His fierce enthusiasm led him to build a strong a ripped physique, after months of commitment to his goals.
A Life-Threatening Injury
After seeing the progress in his physique, Jake decided to take it to the next level by competing in a bodybuilding show.
At first, Jake's preparations went well. He was training hard, his diet was clean, and he was looking better by the day. But then, six weeks before the contest, Jake crashed with his BMX bike, severely injuring himself in the process. His spleen ruptured and he almost died.
Because of the injury, Jake had to drop out of the show and spend a long time recovering in the hospital. However, this motivated him to return stronger for the next year's contest.
---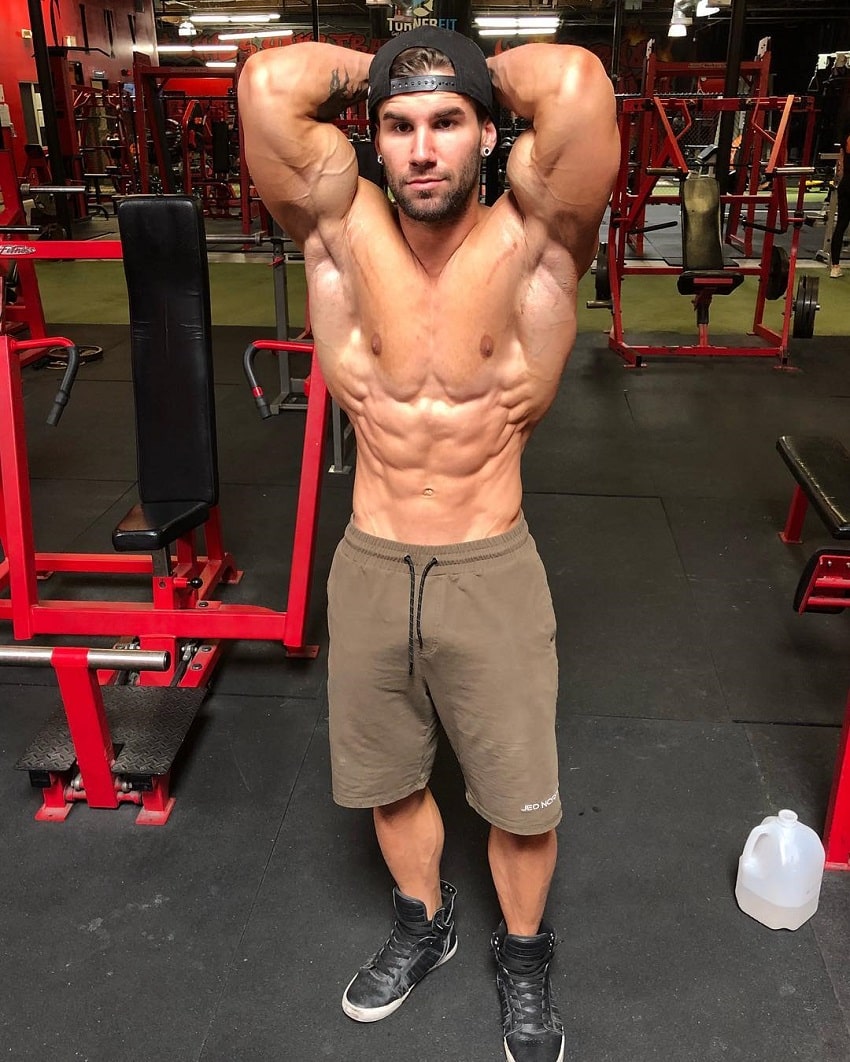 ---
Becoming a Full-Time Competitor
One year after Jake's accident, the wait was finally over. He was ready to take part in his first ever bodybuilding show.
After stepping on the stage that day, he fell in love with competing right then and there. Driven to be the best, Jake continued to compete, which led him to claim his Pro Card at the 2017 NPC USA Championships, where he placed 2nd.
From an amateur swimmer who weighed 140lbs, to an elite IFBB bodybuilder, Jake has pushed past the obstacles that had been in front of him and is now an athlete 'to the stars'.
---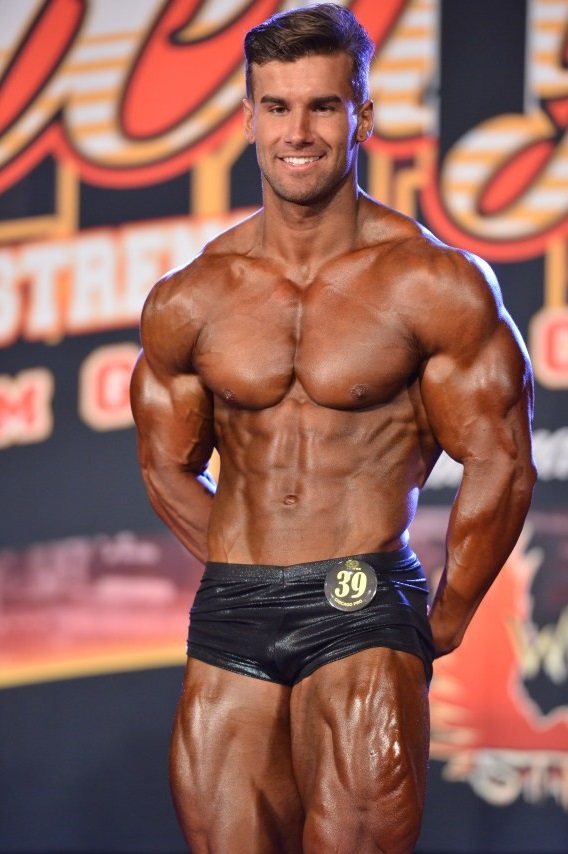 Training
As a bodybuilding athlete, Jake Burton has two main phases in his training: one for gaining size, and another for shredding down his body fat.
His muscle gain phase begins during the 'off-season,' a period during which Jake doesn't compete. Here, Jake focuses on his weak muscle points, bringing them out with hard training and heavy weights.
He typically uses low-medium reps during the off-season, in order to maximize his strength, and consequently – muscle mass.
When training for the contest, Jake's workout routine looks much different. At this stage, he'll focus on losing body fat quickly, by using techniques such as HIIT cardio, high-rep training, drop sets, and low rest between sets.
---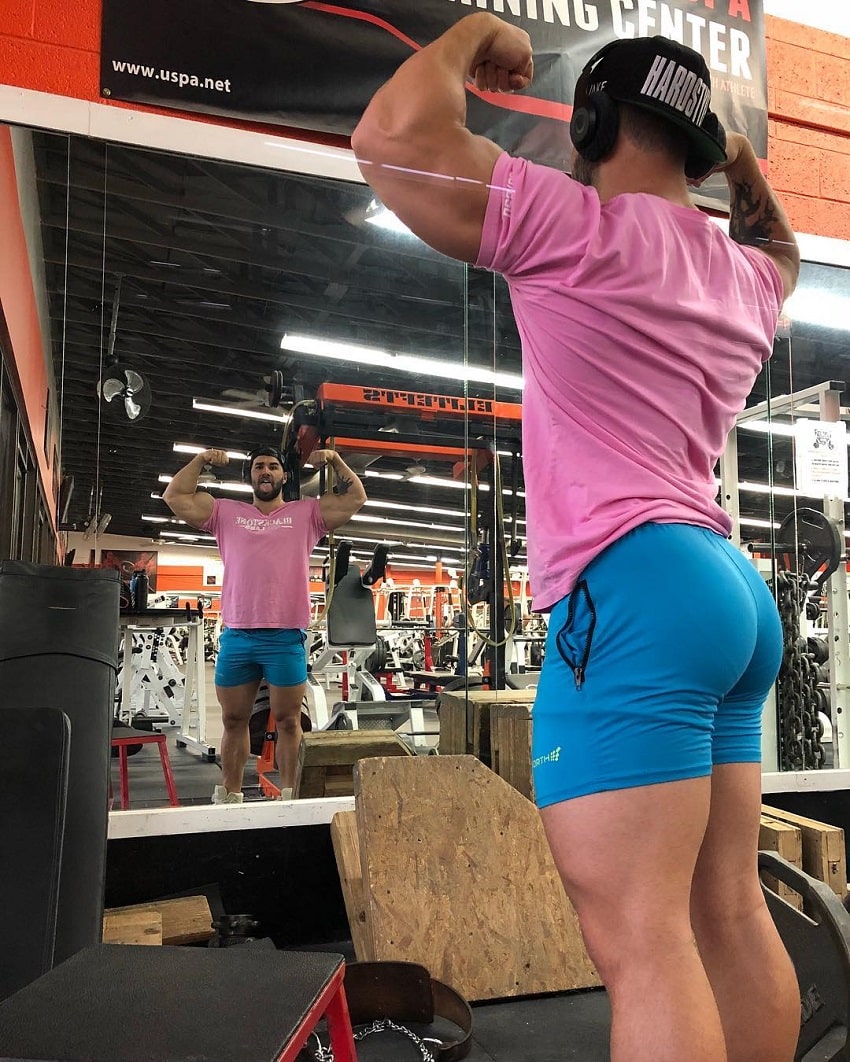 Nutrition
Much like with his training, Jake's nutrition is split into two main phases; one for 'bulking,' and another for 'cutting'.
While bulking, Jake looks to add as much muscle mass as possible. To this end, he increases his calories, especially those that come from protein, since this macronutrient is a muscle building block.
On the other hand, Jake will reduce his calories below maintenance when preparing for a contest. In other words, he'll consume fewer calories than his body expends. This helps him lose body fat over the weeks leading to the contest.
If he needs to speed up the fat loss process, Jake will do carb cycling. This is a method where he'll eat extremely low amounts of carbs for a few days, and then follow it up with a high-carb day to refill his muscles. This process speeds up his metabolism, allowing him to tap into his fat reserves quicker.
Favorite Foods
Jake's favorite pre-contest meal consists of lean beef, rice, and hot sauce.
As for his go-to 'cheat meal,' Luke says it's difficult to choose just one. His favorite sweet treats are ice cream and cheesecake. But if he's craving something salty, he'll opt for a lasagna.
---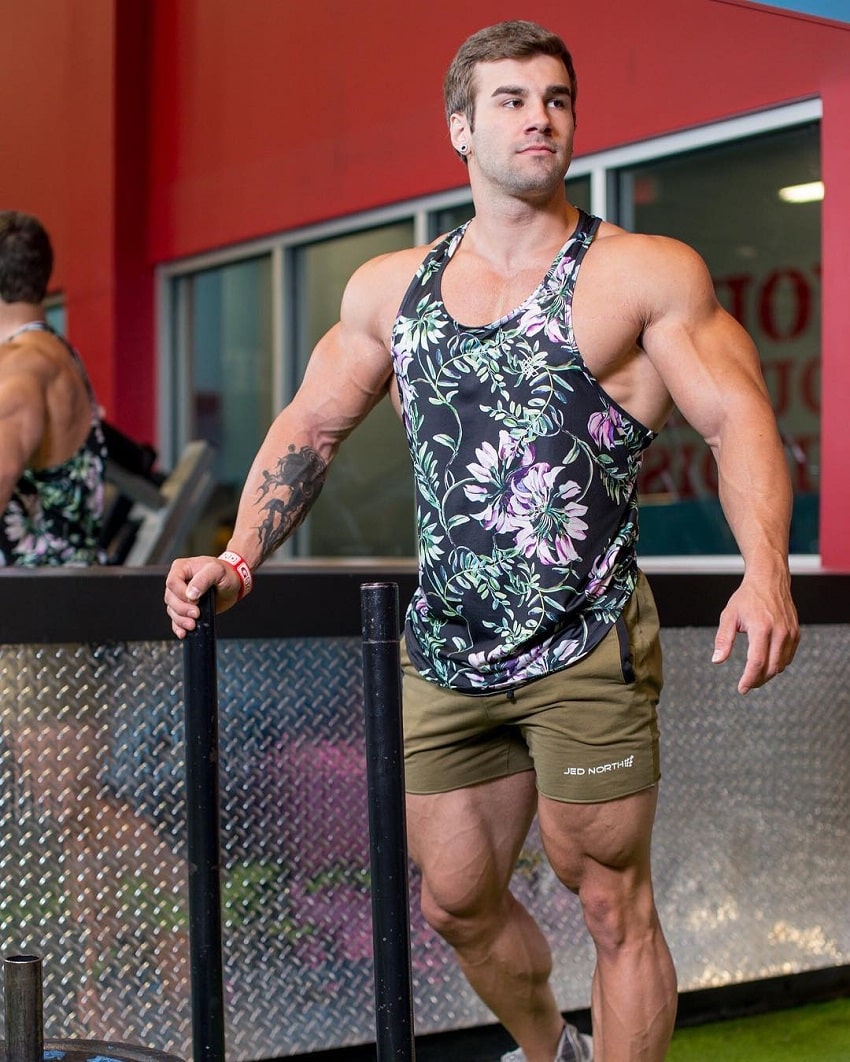 ---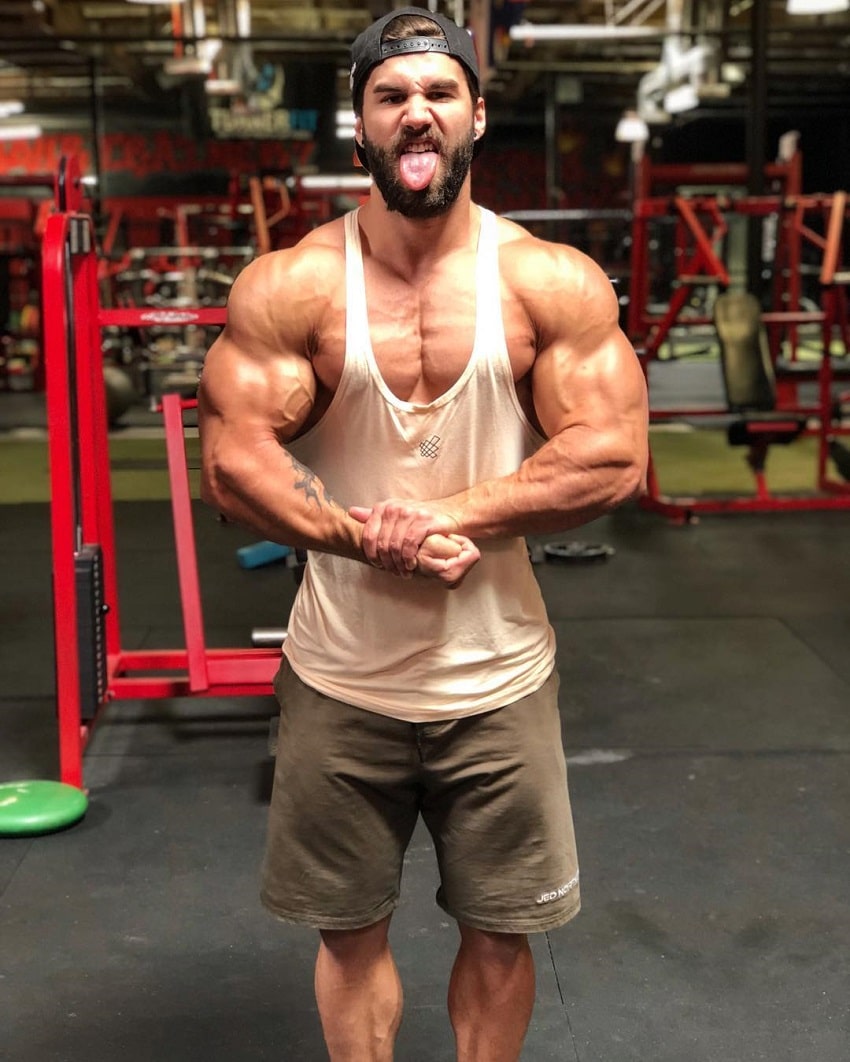 What we can learn from Jake Burton
Jake Burton has taught us to never lose sight of your dreams, even when faced with the most difficult of obstacles. He ruptured his spleen during a BMX contest, which happened just 6 weeks before his first bodybuilding contest.
Rising up to the test, Jake waited patiently to recover before making his debut as a bodybuilder. From there, things only went onwards and upwards. His career peaked in 2017 when Jake won his IFBB Pro card.
If you ever find yourself face to face with adversity, remember Jake's story, and how he overcame a life-threatening event and came back stronger. Use life's challenges to grow better, not bitter, this is one of the ways you too can reach greatness.