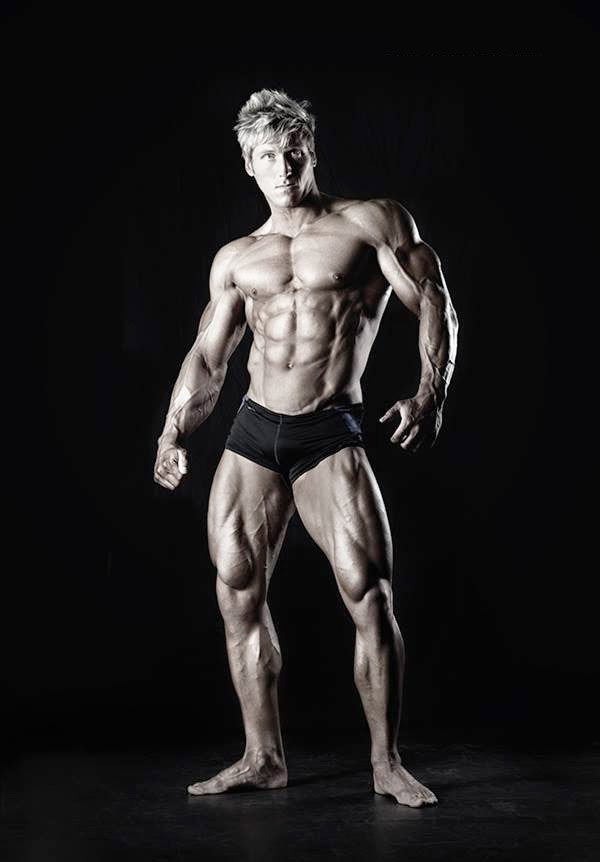 Jaco Moolman
Chartered Accountant, Fitness Model, Personal Trainer and Nutritionist
Jaco Moolman's passion for fitness first developed in high school. He started lifting weights as a teenager to supplement his performance in rugby aiming to gain size and strength.
But, he soon fell in love with the gym and began taking his training more seriously.
By the age of 31, Jaco had established himself within the industry. Through hard work and dedication, he had become a WBFF Pro athlete with numerous competitions under his belt.
This is his story:
---

"Weight training for me is an escape from reality. A little bit of me time, where I can let go of all the daily stresses we have in our lives."
Athlete Statistics
Full Name: Jaco Moolman
Weight
Height
Year of Birth
Nationality
205 - 215lbs (88.5 - 93.0kg)
5'11" (180cm)
1985
South African
Profession
Era
Chartered Accountant, Fitness Model, Personal Trainer and Nutritionist
2010
| | |
| --- | --- |
| Weight | 205 - 215lbs (88.5 - 93.0kg) |
| Height | 5'11" (180cm) |
| Year of Birth | 1985 |
| Nationality | South African |
| Profession | Chartered Accountant, Fitness Model, Personal Trainer and Nutritionist |
| Era | 2010 |
---

"I believed I had what it took to win and I wanted to showcase to an audience what I have been working on for the past 8 years. I am a competitive person by nature and when competing I am in my element"
Accomplishments
2013 IFBB Western Province, Men's Physique, 1st  (Qualified for nationals)
2013 IFBB Nationals South Africa, Classic Bodybuilding, 3rd
2013 Mr & Ms Fitness Championship South Africa, Men's Physique, 3rd
2013 Musclemania, 1st and Overall title
2014 WBFF South Africa, Muscle Model, 2nd (Pro Card)
2014 WBFF World Championship Las Vegas, Pro Muscle Model, 3rd
---

"To be selected as Pro was a huge honour given that it was probably the toughest amateur line-up in the history of WBFF."
Biography
Early Life
Born in the Mother City, Cape Town, Jaco had always been a keen sportsman growing up. During high school, at the age of 16, he played a number of sports including rugby. Jaco felt that gaining size and strength would improve his abilities and allow him to become the best.
It wasn't long until Jaco began weight training and started training rigorously. The gym became a perfect escape from reality, taking him away from the stresses of exams. Jaco soon fell in love with fitness.
First Competition
By the time he left education, at 21-years-old, Jaco had fully dedicated himself to sculpting his dream physique. Training 6 days a week, he worked hard to achieve his goal.
But it was only when he saw a WBFF show in 2013 that he was inspired to enter his first competition. At the age of 28, he stepped on the stage of the 2013 IFBB Western Province, Men's Physique division.
Jaco's years of hard graft had resulted in a successful debut performance as a competitive bodybuilder. He took home the trophy after being placed 1st, as well as becoming qualified to enter national competitions.
At this point, Jaco set his sights on making a name for himself in the industry.
---

"I am a perfectionist and not easily satisfied. The strive to build my own perfect physique is what fuels me on a daily basis."
---
More Success
Motivated by his first experience on stage, Jaco was hungry for more. Over the course of 2013, he entered 3 more contests and was placed 3rd for two of them – the IFBB South Africa Nationals, and the Mr & Ms Fitness Championships.
However, his greatest achievement up to this point was winning his division and overall title at the 2013 Musclemania Championships. But he was only getting started.
Earning his Pro Card
By the age of 29, after years of hard work, Jaco was more determined than ever to reach the top of his game. He set his sights on winning bigger competitions and fulfilling his potential.
A year after his debut show, Jaco had managed to sculpt an incredible physique, and realized that he had what it takes to become a professional. He entered the 2014 WBFF South Africa in the Male Muscle Model category.
Not only did he place second in a fiercely contested division, but he had fulfilled his ambition of earning his Pro Card.
Later that year, he entered his first competition as a professional – the 2014 WBFF World Championship Las Vegas. Although he didn't win, he managed to place in the top 3 of the Pro Muscle Model category.
---

"If you eat quality food and train hard you will be able to build muscle while staying lean."
Training
Jaco trains 6 days per week to maintain and develop his great physique. He enjoys training multiple muscle groups at a time, as well as training his calves 3 times per week – he feels that his body responds to this kind of training the best.
In terms of cardio, he'll train using the stepper, treadmill and cycling machine.
Workout Plan:
Monday: Quads & Calves
Tuesday: Hamstring & Calves
Wednesday: Chest & Triceps
Thursday: Back & Biceps
Fridays: Shoulders & Triceps
Saturday: Biceps & Triceps & Abs & Calves
Sunday: Rest
---

"I believe champions are made in the off season so my food intake is just slightly more compared to when I prep and I'll have cheat meals as I wish."
Nutrition
Jaco eats 5 meals per day to keep his fast metabolism at bay. He plans his diet around lean proteins and complex carbs.
Diet Plan:
This is what Jaco's diet would look like:
Meal 1 – 150g chicken, 300g basmati rice
Meal 2 – 150g chicken, 300g basmati rice
Meal 2 – 150g chicken, 300g basmati rice
Meal 3 – 150g chicken, 300g basmati rice
Meal 4 – 150g chicken, 300g basmati rice
Meal 5 – 300g rump steak, 150g oats, 40g peanut butter.
Supplements Stack:
Whey Protein
Pre-Workout
Creatine
Nitrogen Oxide Boosters
BCAA
Fat Burners
L-Glutamine
Multivitamins
Vitamin C
---

"There is no point in having a great body if you can't present the aesthetics."
Idols and Influences
Jaco has had many influences during his career. However, he names Phil Heath, Ulisses Jr and Larissa Reis as his idols – he aims to replicate their success in the industry.
---

"The only thing that stands between a person and what they want in life are the will to try and the faith to believe it's possible."
What we can learn from Jaco Moolman
Jaco has taught us that setting your aims high and working relentlessly to reach them is the key to success. He left education and focused on becoming a professional bodybuilder.
After more than 10 years in the gym, at the age of 29, Jaco finally realized his dream of becoming a professional bodybuilder.