Hannibal Lanham
Calisthenics Athlete
Born and raised in Jamaica Queens, New York, Hannibal Lanham aka "Hannibal For King" is known for his impressive calisthenics abilities and the physique he sculpted over many years of hard work.
He started gaining recognition in 2008, after uploading a video of himself doing seemingly impossible movements on a bar.
Since the release of the video, Hannibal has become popular among calisthenics enthusiasts, inspiring people everywhere to start practicing street workouts and reshape their bodies.
This is his story:
---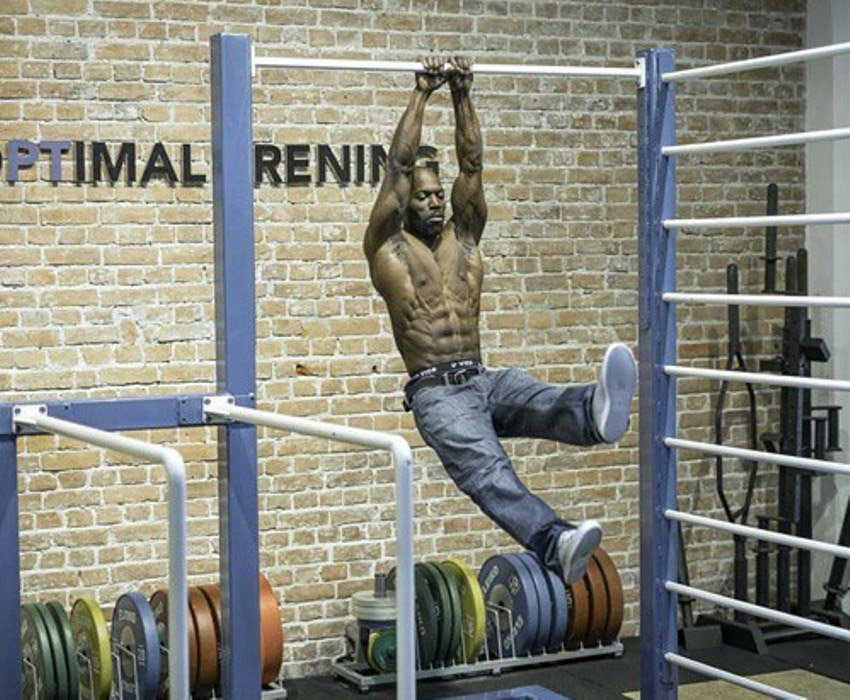 Athlete Statistics
Full Name: Hannibal Tyron Lanham
Weight
Height
Year of Birth
Nationality
175 - 185lbs (79.4 - 83.9kg)
5'8" (172.5cm)
1978
American
Profession
Alias
Era
Calisthenics Athlete
Hannibal For King
2000, 2010
| | |
| --- | --- |
| Weight | 175 - 185lbs (79.4 - 83.9kg) |
| Height | 5'8" (172.5cm) |
| Year of Birth | 1978 |
| Nationality | American |
| Profession | Calisthenics Athlete |
| Alias | Hannibal For King |
| Era | 2000, 2010 |
---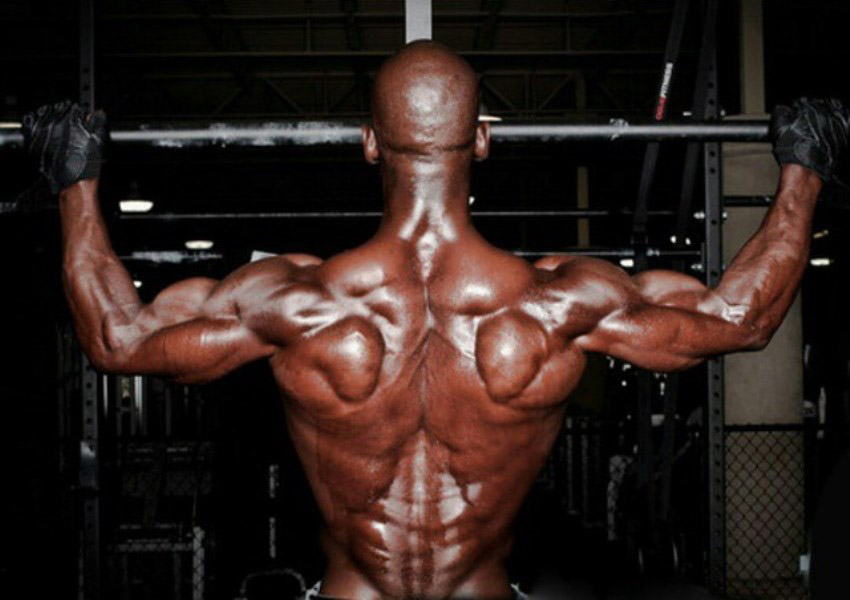 Accomplishments
Over the years, Hannibal has managed to grow a respectable following across his social media sites, which allowed him to start and later expand a clothing line business.
---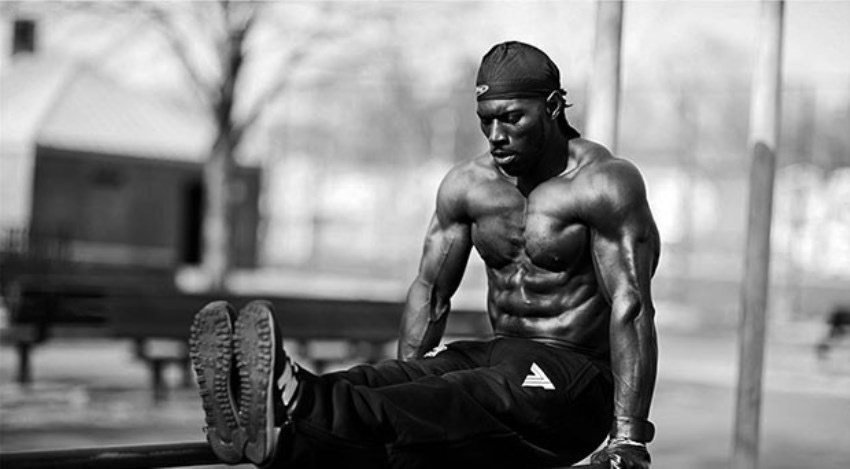 "Did you cheat your workout? Look me straight in the eyes and tell me the truth."
Biography
Humble Beginnings
Hannibal didn't have it easy growing up – his father was sentenced to prison for an unknown reason, as Hannibal remembers; "Maybe bank robbery, murder, I never really knew."
Lanham only had his grandmother to raise him, and, according to Hannibal, did everything she could to save him from his father's fate. Eventually, her attempts to save him from criminal behavior proved futile, as Hannibal soon started to deal drugs and work as a bicycle mechanic due to poverty.
During that time, Hannibal found exercising as a great way to "escape the outer world" and to release all the stress and negativity. He started off by doing basic movements such as push ups, pull ups, and sit ups, but eventually developed a passion for exercising and started to find new, creative ways to exercise, mainly doing street workouts.
Lanham was also a part of a street workout team who called themselves the "Bartendaz", and they would often train together and perform various calisthenics movements in front of crowds.
---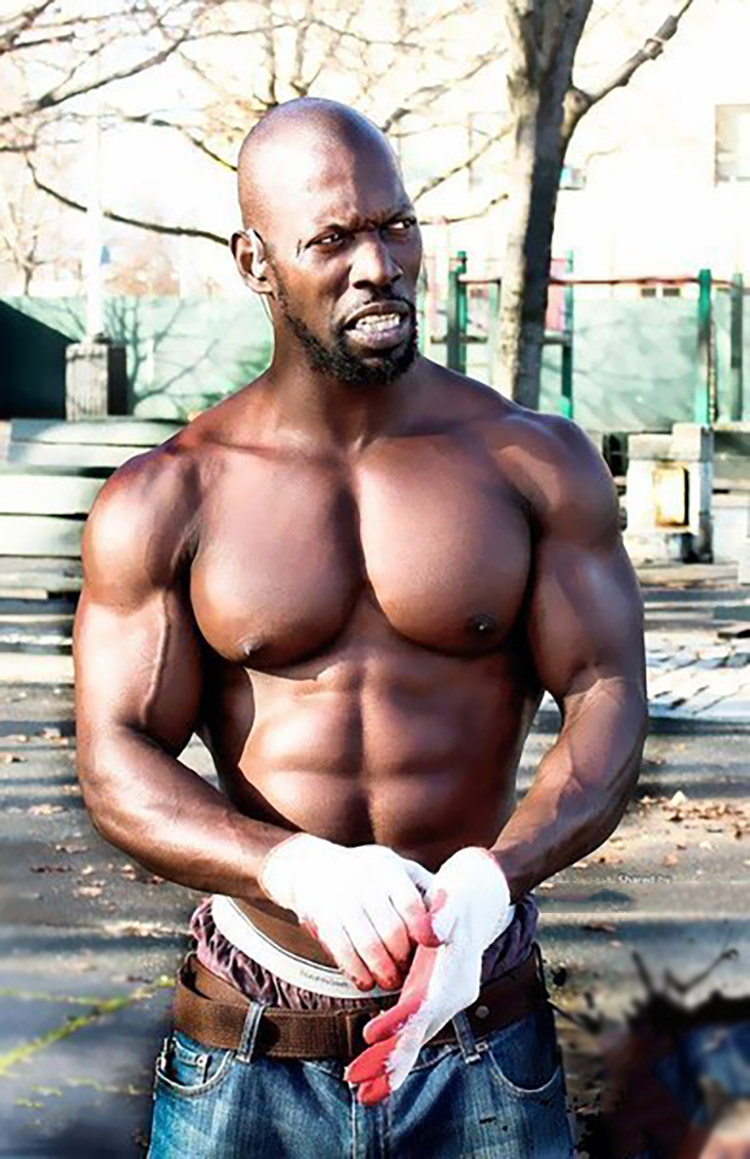 ---
A Different Life
Hannibal continued training for several years and developed a passion for fitness, as he started getting more recognition from people in his area. At the time, he was a 29-year-old father and was living in a homeless shelter, and he thought that's how he would live for the rest of his life.
However, one day, a friend of his persuaded him to go and try various calisthenics movements while the friend filmed him. Lanham agreed, and they went out to shoot the video.
Soon after the video was published on the internet, to Hannibal's surprise, it went viral and it wasn't long before the American calisthenics expert started getting recognition across the globe.
Hannibal has since become an internet sensation, with an ever growing fan base of aspiring fitness enthusiasts. According to many, Lanham has changed their lives with his videos, and inspired them to start changing their bodies and lifestyle. Thanks to his respectable following, Hannibal has also managed to start his clothing business and is continuously inspiring new people to join the calisthenics movement.
---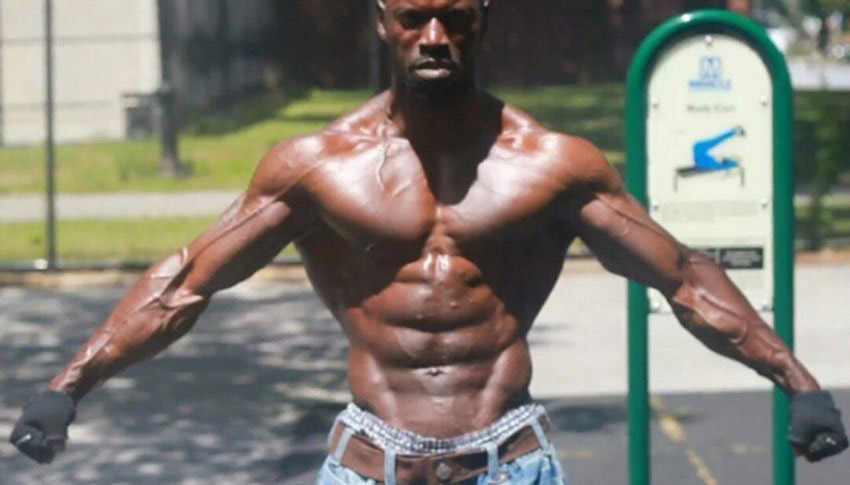 Nutrition
Eating strictly wasn't something Hannibal often advocated, as he himself said that he would often eat a lot of "junk food", despite the fact that he was known for his ripped look. According to him, his genetics allowed him to eat almost anything, and not gain a significant amount of fat.
His diet now consists of healthier choices which include lean proteins, healthy fats, and complex carbs.
---
Training
Training Philosophy and Beginner Workout
Hannibal is known for his intense training sessions, focusing on high volume when doing the exercise. Since he uses exclusively his bodyweight, the focus is more on endurance, rather than strength.
When it comes to calisthenics for beginners, Hannibal believes that the best type of workout for novices is "Around the World", which consists of;
5 Pull Ups
5 Dips
10 Push Ups
The technique that Hannibal explains is doing these exercises and repetitions as many times as one can within an hour, and according to him, it's the best option for starting out with calisthenics.
Workout Routine
That said, Lanham's typical upper body routine looks like this:
Sets of pushups: 30 / 29 / 28 / 27 / 26 / 25 / 24 / 23 / 22 / 21 / 20
Sets of pullups: 10 / 9 / 8 / 7 / 6 / 5 / 5 / 5 / 5 / 5 / 5
Sets of Dips: 20 / 19 / 18 / 17 / 16 / 15 / 14 / 13 / 12 / 11 / 10
Sets of Chinups: 10 / 9 / 8 / 7 / 6 / 5 / 5 / 5 / 5 / 5/ 5
Statistics after finishing the workout:
Pushups – 275
Dips – 165
Pullups – 70
Chinups – 70
---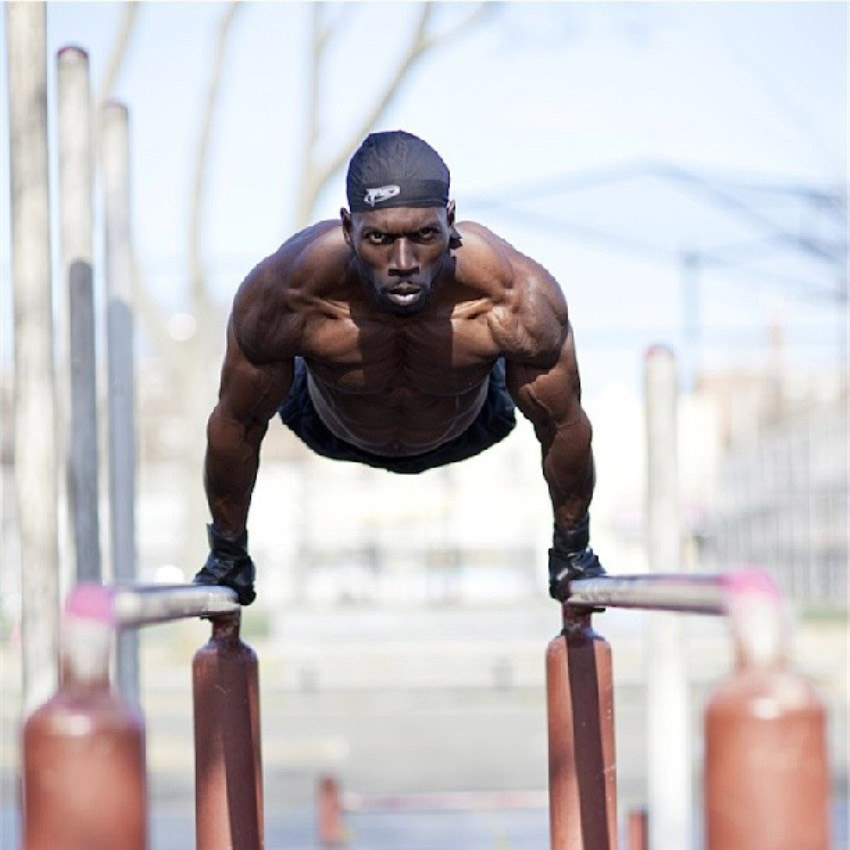 Idols and Influences
Lanham said that his family gave him the most inspiration and motivation to continue working on his body and the new lifestyle that he developed over the years. He admitted that he found inspiration thanks to his family even when his family wasn't there for him, as he feels grateful for every moment in his life, both positive and negative.
He admitted that he found inspiration thanks to his family even when his family wasn't there for him, as he feels grateful for every moment in his life, both the positive and negative moments.
---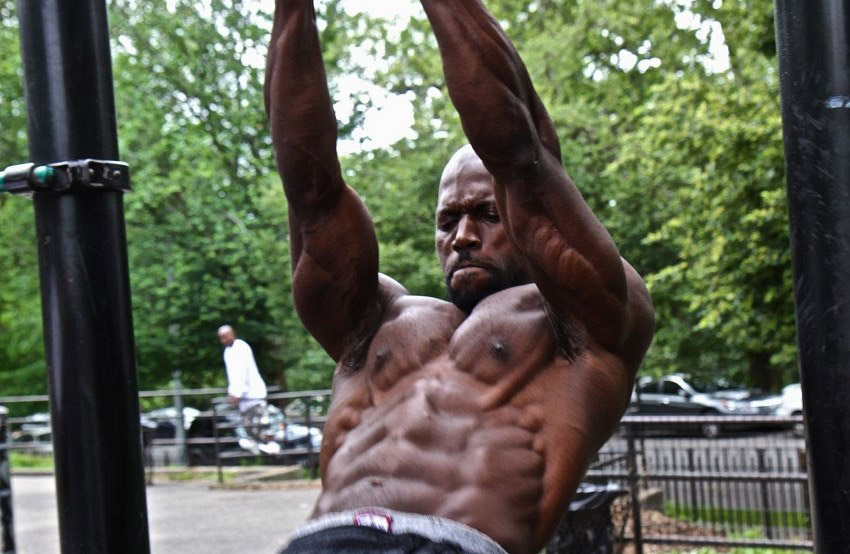 What we can learn from Hannibal Lanham
Hannibal proved that no matter what your background is, it doesn't matter as long as you are committed to a goal. Lanham was a poor kid growing up and was poor until his early 30s, but he still had a champion mentality which people everywhere noticed, and thanks to that mentality he got the worldwide recognition he deserved.
Never surrender to the circumstances, no matter how bad they are is Hannibal's advice. Sometimes it may seem like there is no way out, but looking back on his life, he waited and struggled for 30 years, and eventually prevailed. He stayed consistent with his workouts, even though he had countless reasons to give up.
Keep working on your goals, and eventually, just like Hannibal, you too could achieve your own greatness.