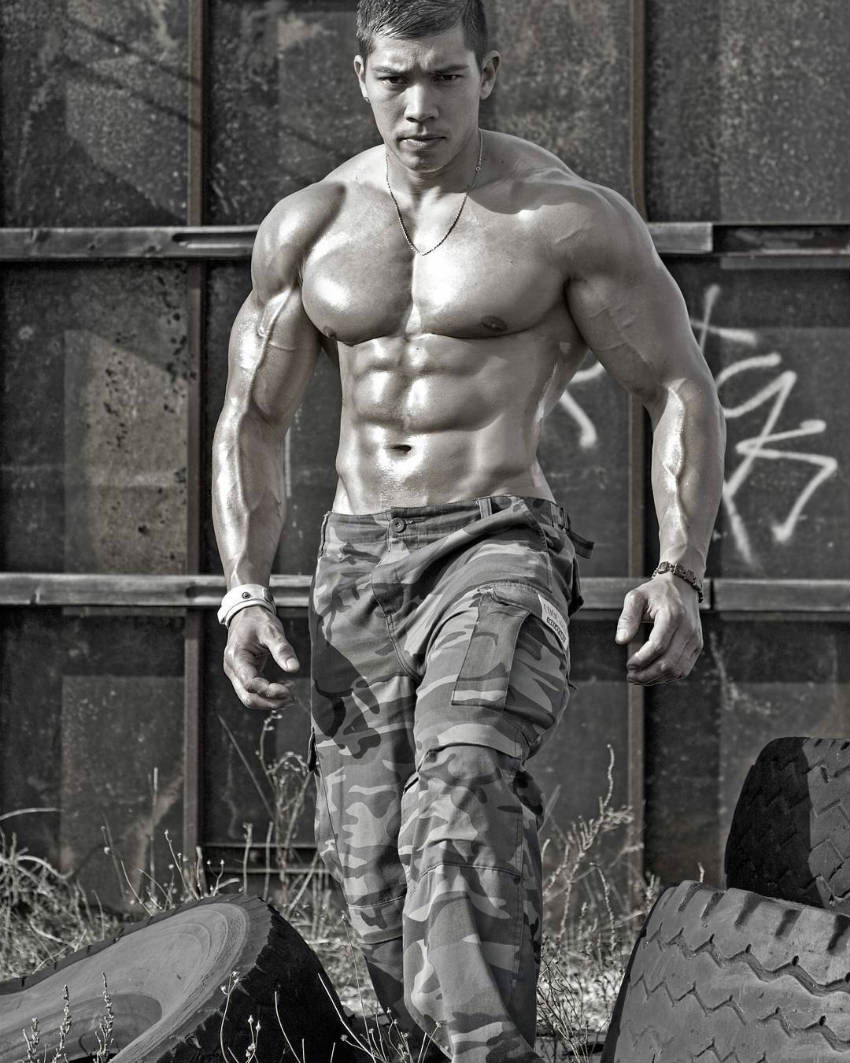 Greg Vong
Greg Vong is a French bodybuilder, fitness model and entrepreneur. He's inspired many to begin weight-lifting through his motivational posts on social media – gaining respect for his natural approach to bodybuilding.
Greg started weight-lifting at 17 years old with the intention of being a famous bodybuilder. He began to workout on a makeshift bench in his cousins garage, before moving to a gym to create the physique he has today.
After years of dedication to bodybuilding, Greg achieved his dream and became a fitness icon.
---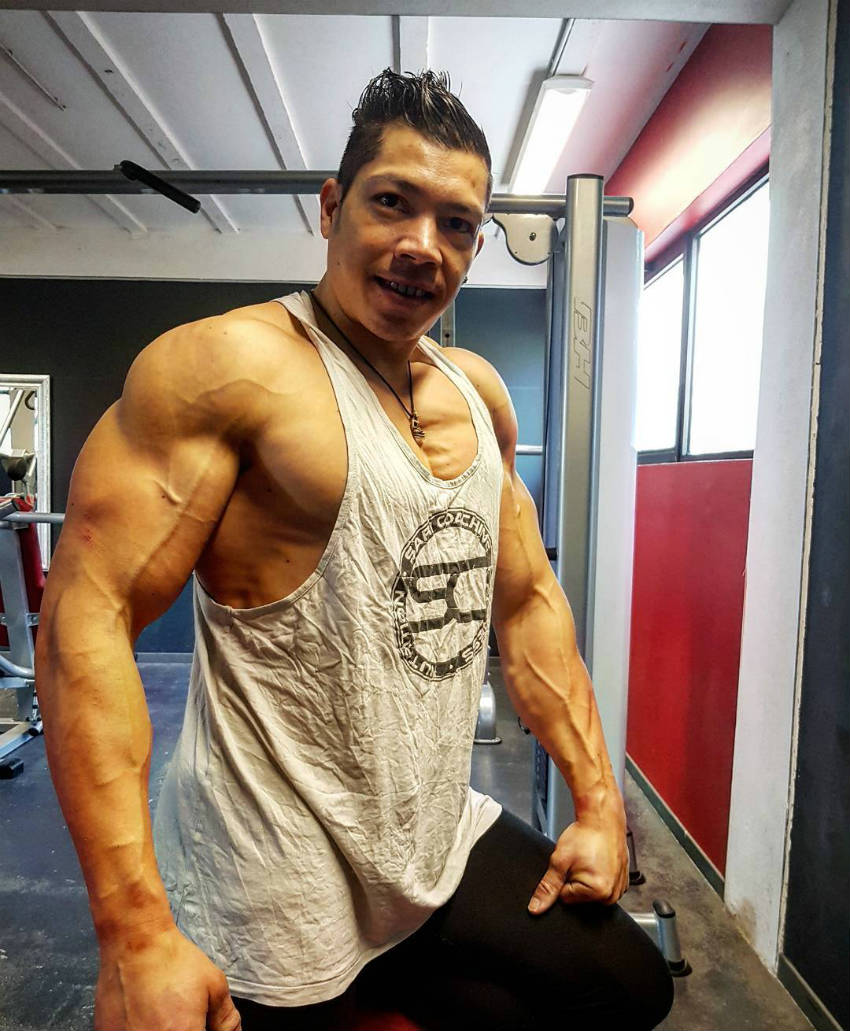 "I do not really consider myself a bodybuilder; for me it is a lifestyle and involves a healthy body and mind".
Athlete Statistics
Full Name: Greg Vong
Weight
Height
Year of Birth
Nationality
185 - 195lbs (83.9 - 88.5kg)
5'11" (180cm)
1979
French
| | |
| --- | --- |
| Weight | 185 - 195lbs (83.9 - 88.5kg) |
| Height | 5'11" (180cm) |
| Year of Birth | 1979 |
| Nationality | French |
---

---

"I think to stay motivated you must have a realistic goal".
Training
Greg trains 7 days a week; choosing to work each muscle group twice a week in order to push past plateaus. When starting out, he only trained his chest, biceps and abs, which gave him a disproportionate upper and lower-body.
He's now developed a full body workout routine, where his legs receive more attention. Over the years, his lower body has increased dramatically.
Greg devotes two 30 minute sessions each week to cardio.  However, on Sundays, he likes to incorporate a session of high-intensity interval training – seeing cardiovascular exercise as extremely important for weight loss and overall health.
"I like doing cardio or HIIT, not essentially to get in shape, but also to work my heart. Healthy is not only what you see. A big car with a small engine will not go far so I think it's important to do cardio".
---

"I didn't pay attention to what I ate before, I ate everything in order to add size but I started getting fat".
Nutrition
Daily Macro-nutrients
Greg likes to stay lean all year. He adds small amounts of weight when needed for a bulk, but he chooses not to fluctuate by any more than three kilos.
In terms of his everyday diet, Greg prepares all his food for the week in advance. He does this so he can be sure of the nutritional value of each plate – especially the macro-nutrient content.
When it comes to Greg's choices for macros, his carbs are usually "jasmine rice or sweet potatoes, and all gluten free low- glycemic options".  His protein comes from "turkey, low fat beef, chicken, eggs, and salmon," and his fat is from healthy sources such as avocado, nuts, olives and coconut oil.
Meal plan
Morning
6 egg whites, half a sweet potato with cinnamon red almond or hazelnut
Green vegetable steamed broccoli or spinach or courgettes.
Before training,
Sweet potato, 2 egg whites
Pancake with red fruits
After training
Evening meal- green vegetables with white meat
Casein plus almonds
Supplements
He also sees supplements as vital in maintaining the physique he has today. His stack is below:
BCAA
Glutamine
Zma
Whey isolate
---

Idols and Influences
Like many other bodybuilders of today, Greg was "fascinated" by the likes of Arnold Schwarzenegger and Frank Zane. At the same time, he says he was inspired to become strong by the likes of Sylvester Stallone and Jean Claude Van Damme
In terms of modern day bodybuilders, Greg takes inspiration from Jason Poston, AJ Ellison and Dexter Jackson.
---

What can we learn from Greg Vong
Greg Vong has shown how a dream can become reality with hard work and dedication. He began his bodybuilding career in his cousins garage – dreaming of the day when he could be as strong as Jean Claude Van Damme or Arnold.
With a deep desire to achieve his bodybuilding goals, he has built an excellent physique and attracted international attention. With the same level of commitment as Greg, you too could achieve your goals.