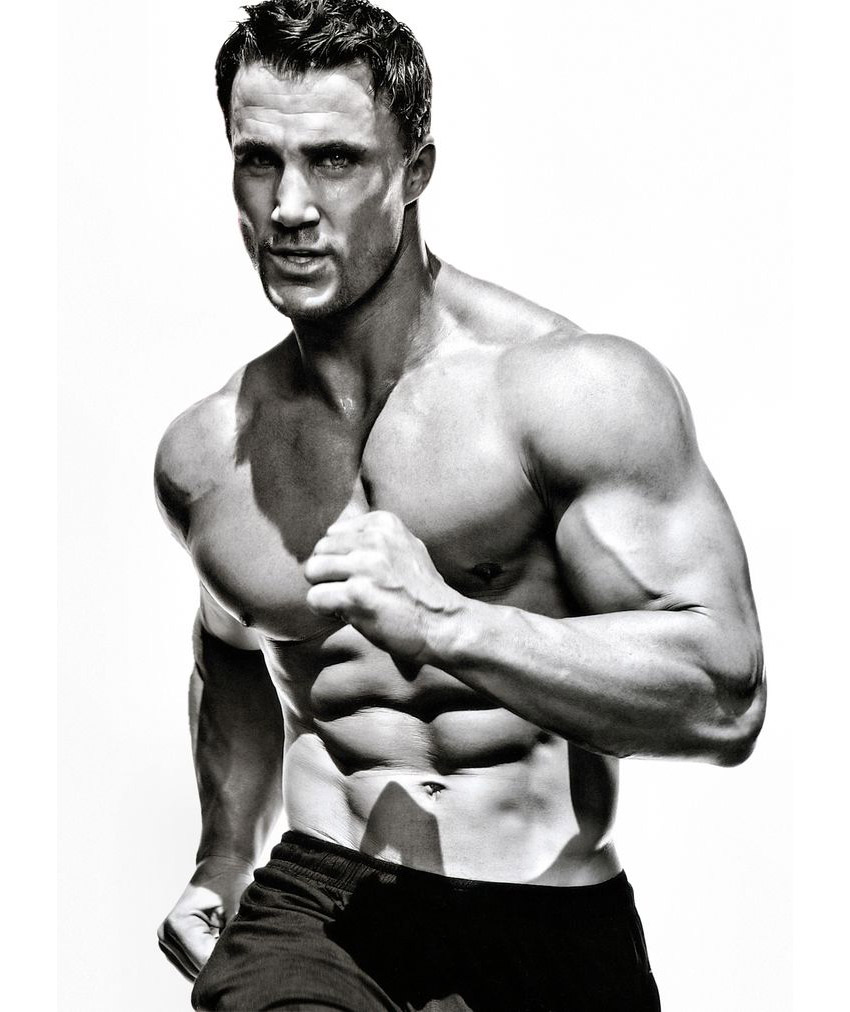 Greg Plitt
Bodybuilder, Actor, Model, Entrepreneur, and Motivational Speaker
From a professional skydiver, U.S Army Ranger, and Entrepreneur, Greg was much more than a model and actor. There is one common theme among fitness models and bodybuilders. Their work rate is through the roof. But Greg is a different story all-together.
From influences at a young age in high school wrestling, to his older sisters commanding his respect by joining the Navy, along with TV, film and advertising inspirations throughout his life. There was only one way for Greg, and that was a continuous push for perfection and achievements, and this is his story:
---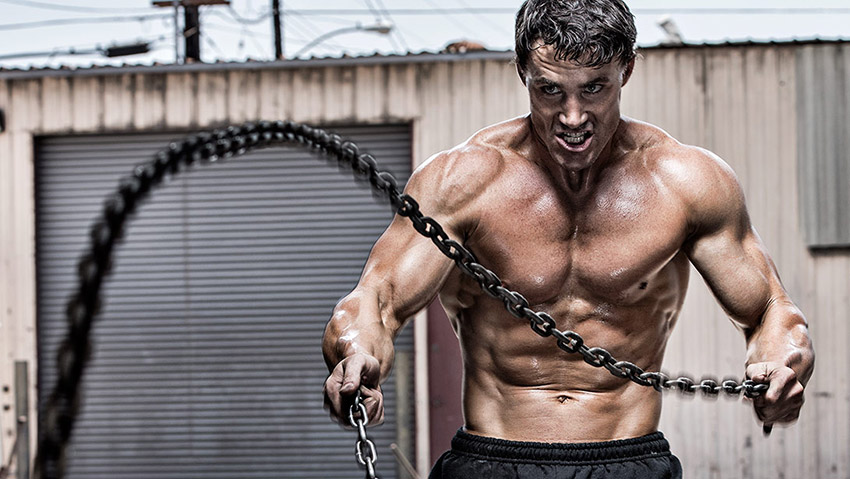 Athlete Statistics
Full Name: George Gregory Plitt Jr.
Weight
Height
Arms
Chest
185 - 195lbs (83.9 - 88.5kg)
6'1" (185.5cm)
18"
46"
Waist
Thighs
Calves
33"
N/A
N/A
Date of Birth
Date of Death
Age at Death
November 3, 1977
January 17, 2015
37
Nationality
Profession
Era
American
Bodybuilder, Actor, Model, Entrepreneur, and Motivational Speaker
2000, 2010
| | |
| --- | --- |
| Weight | 185 - 195lbs (83.9 - 88.5kg) |
| Height | 6'1" (185.5cm) |
| Arms | 18" |
| Chest | 46" |
| Waist | 33" |
| Thighs | N/A |
| Calves | N/A |
| Date of Birth | November 3, 1977 |
| Date of Death | January 17, 2015 |
| Age at Death | 37 |
| Nationality | American |
| Profession | Bodybuilder, Actor, Model, Entrepreneur, and Motivational Speaker |
| Era | 2000, 2010 |
---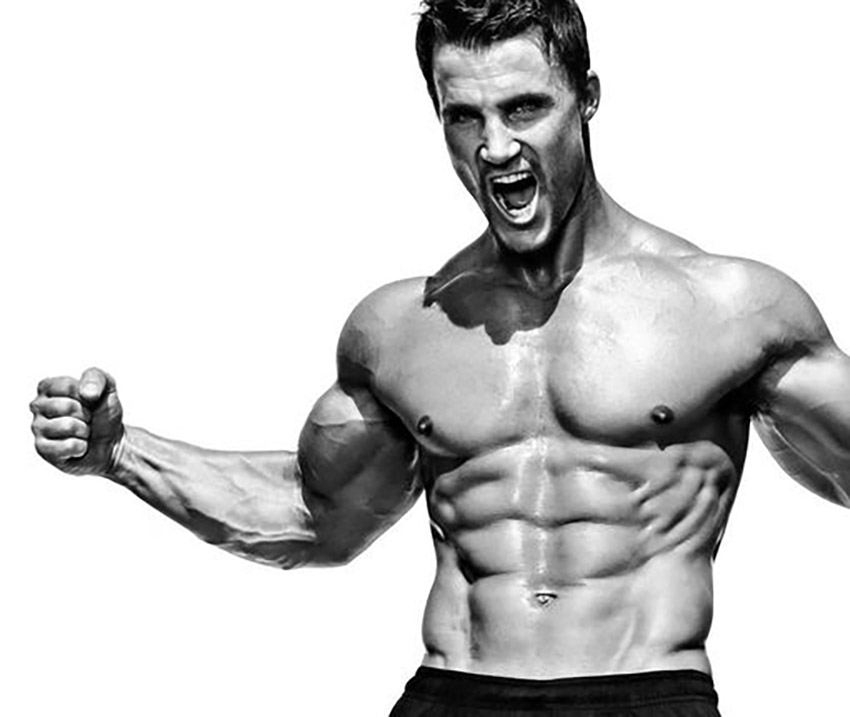 "Opportunities don't come knocking on the door. They present themselves when you knock the fucking door down."
Accomplishments
In only a short space of time, Greg was known for a huge amount of notable achievements. He's been a two-time All-American and Three-time state time champion wrestler. A U.S Army Ranger as a Second Lieutenant commanding a squad of over 180 soldiers. Professional skydiver with over 2,500 jumps, golf club champion with a handicap of 4. And a sponsored athlete, model, actor and entrepreneur.
All-American and Three-time State Time Champion Wrestler
U.S Army Ranger
Professional Skydiver
Golf Club Champion
Model
Actor
Serial Entrepreneur
---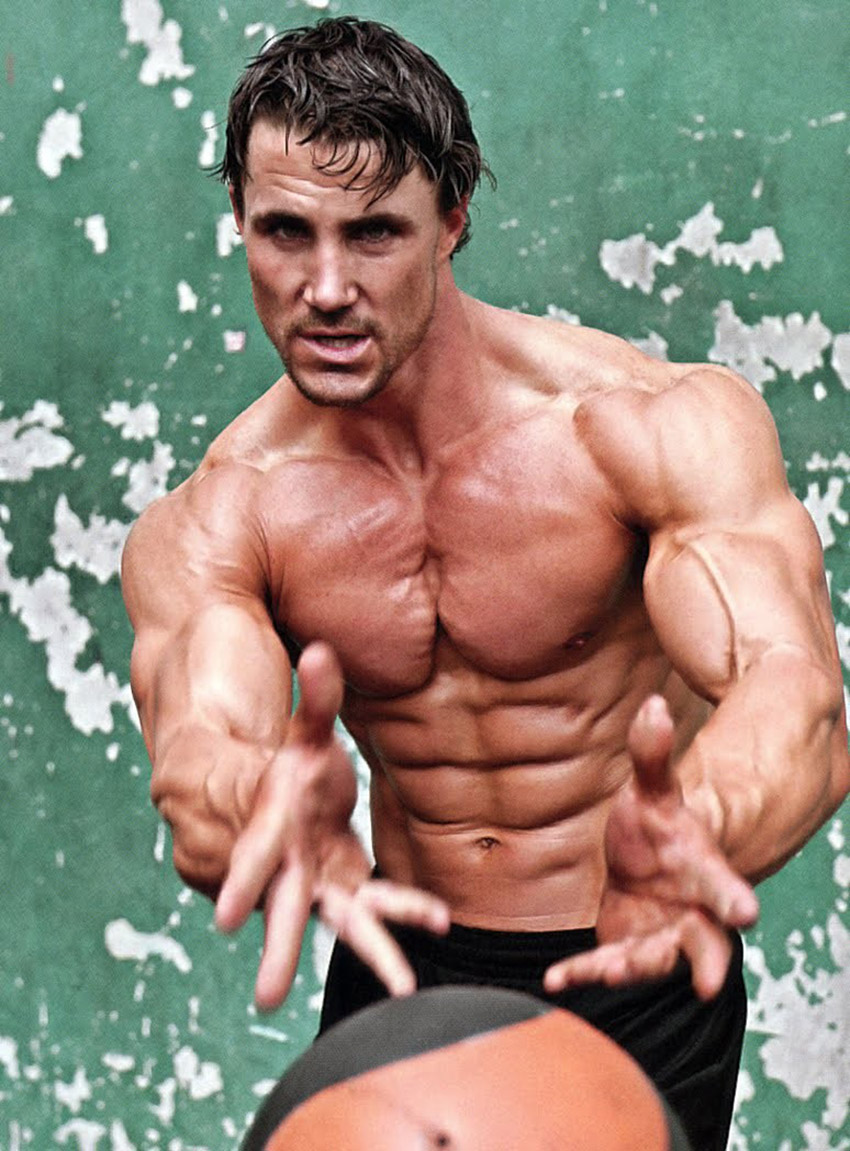 "You must believe in yourself enough to be the person now that you want others to remember you for later."
Biography
From High School Wrestler to Airborne Ranger
Greg first started his fitness career in high school as a wrestler, but later turned towards his older sister for inspiration as she joined the U.S Naval Academy. Greg said, that seeing the transformations that took place within his sister by developing into a strong and respectable character under a challenging academic, military, and athletic requirements, inspired him to apply for the Naval Academy.
With a 4.0 GPA from high school and a successful start in school wrestling, Greg looked no further than a career in the Navy to achieve something spectacular, much like his sister. After the long and tough selection process of the congressional appointment by the Naval Academy, Greg was approached by West Point, a U.S Military Academy who saw his full potential.
A True Test of Character
Not wanting to distance himself from his sister and family, Greg was advised to continue his path into a career with the U.S Navy and avoid West Point as it was too far from home. Choosing the Naval Academy over the Military would allow him to feel the support and comfort of home at only a stones throw away.
Questioning his motives, Greg decided not to go down the same path as his sister, stating; "I started to think that the only reason why I was ruling out West Point was the fact that I was scared to go there to be on my own. To be far away from home".
Greg couldn't come to terms with the fact that making a decision not to go to West Point purely on the grounds that he was "freaked out" and to be away from comfort forced him to make the choice, and sign up for the U.S Military Academy. Knowing that he would be pushed to his limits and his true grit tested, a decision was made that would change and shape his life forever into the world famous Greg Plitt we know today.
In The Limelight
After a successful education at West Point, he graduated as a Second Lieutenant in the U.S. Army Infantry. Serving a further 5 years overseas and on domestic lands, Greg retired as an Army Captain, Airborne Ranger. Feeling proud and a sense of accomplishment at the end of his service, he stated; "My military experience will forever be an experience I will keep close to my heart. My time in service was as rewarding as it was demanding".
After the military, Greg worked hard on his acting and modeling career. Being influenced by a friend in New York who was rehearsing her lines. She asked Greg to help read out the parts. Not knowing anything about acting, he admired the multiple characters he saw in his friend through acting, which made him pursue this line of work further. With a lot of hard work, he successfully landed a role in a TV series by Bravo called Work Out. 
---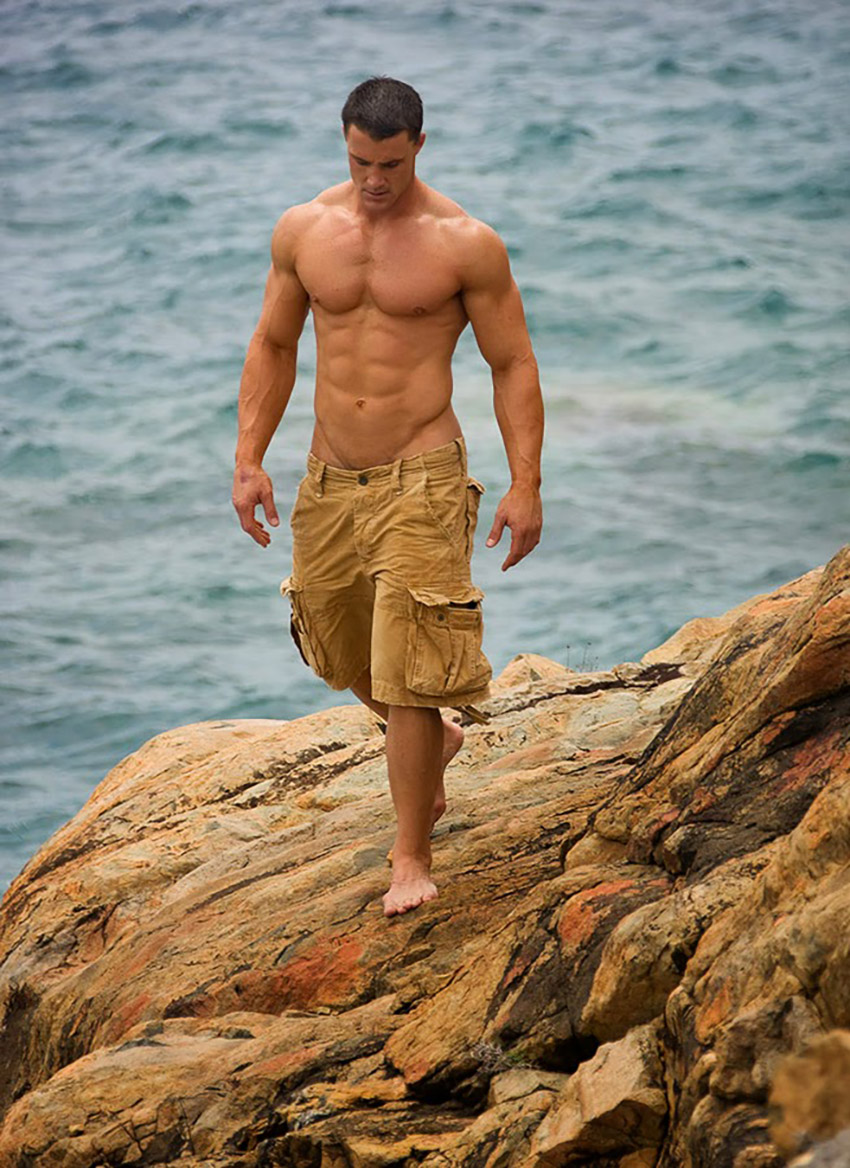 "Life isn't about waiting for the storm to pass. It's about dancing in the rain."
Greg was soon being called by magazines, film crews, modeling agencies, and supplement companies worldwide to showcase their products. Starring in films such as 'The Good Shepard' which also featured Robert DeNiro, the 'Terminator Salvation' starring Christian Bale, also the 'Grudge Match' with Sylvester Stallone. And if you've seen 'The Watchmen' then you've seen Greg's body as the famous Dr. Manhattan.
He's also starred in the world of fashion for huge names such as Thierry Mugler's Angel Men and Ice Men. Also, he worked around the clock with new product launches and fashion campaigns constantly. Pushing harder and harder, Greg created a household name for himself. With his own product lines, cookbooks, video tutorials and training plans, there was no signs of him ever slowing down.
Greg's Tragic Death
On the afternoon of the 17th of January 2015 in California, Greg was filming for a new product launch on the side of a train line (a place where he was often seen making his videos racing speeding locomotives). The train hit and killed Greg as he accidentally tripped and fell as the locomotive was passing. He was a calculated, hard working, military trained and thoughtful man. He approached everything he did with the utmost care and due attention. But on this day there was a slight misjudgment.
---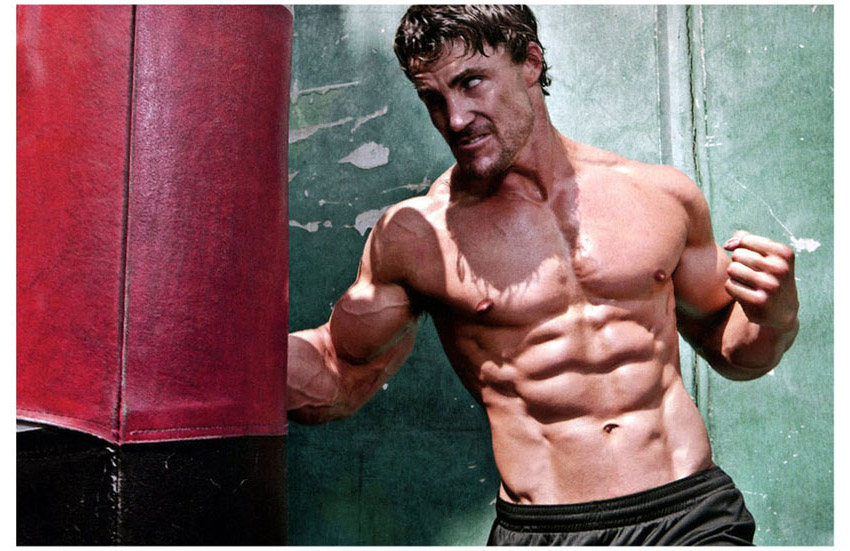 "Once you known where your current limits are, then you know how to destroy them, push them… grow them."
Training
Training Discipline
The training style and work ethic that Greg plitt requires a huge amount of hard work and dedication. There's no time for rest, no off days, and no easy days. It's right from the get-go every day. With a military trained background, discipline was his backbone in every approach to his workouts. Focusing on form and the correct lifting method was his was of doing things.
"Every action has a purpose. When every action has a purpose every action has a result."
Greg mentioned in an article back in 2015 that pride was our biggest mistake when working out. "Pride will cause you to lift to impress." Mentioning that if we enter the gym with our pride over our safety we will try to lift more than we can handle, push harder than we are supposed to, and to prove something to someone other than ourselves. More often than not this will result in an injury which takes us out of the gym for longer than planned, making your goals even harder to achieve.
A tip from Greg for the perfect body – Some rules that we can learn from Greg are; correct form, keep the body guessing and the ideal body equation. Meaning that if we focus on anabolic conditioning, anabolic strength with the correct nutrition and the right amount of rest will equal the best results imaginable.
Pin Point Training
Monday through to Sunday Greg focused on each individual body part. Which meant that he never needed a day off, as there was always 4 days in between each muscle group he trained. Training abs every day after each workout for 10-15 minutes using exercises such as leg raises, flutter kicks, and leg wipers, resulted in a world-class core.
AM training – Choosing his workouts at 05:30am every day, meant that Greg had a head start on each day. Training at this time meant he would never miss a workout. Whatever happened in the proceedings of the day, he knew he would always be in top shape.
A Time For Contemplation
Evening cardio – Greg used evening cardio not only to burn off and food that was left in his stomach before going to bed, which kept him constantly lean. But he also used this time for reflection and relaxation, thinking back on the days events, and how he would approach the next day in the best possible way.
A quick run around his neighborhood each night kept his body and mind in check. "Whenever I have a problem, I find that doing cardio while contemplating the problem provides quicker solutions than sitting in a chair. Exercise strengthens your mind."
Apart from running, swimming was Greg's cardio of choice, stating that it's great for building muscle endurance and helping to achieve striations in the muscle.
As you can see, Greg was an incredibly hard working and thoughtful person. Taking every aspect of his life into account, there is much to be learned from the discipline and commitment he showed daily.
---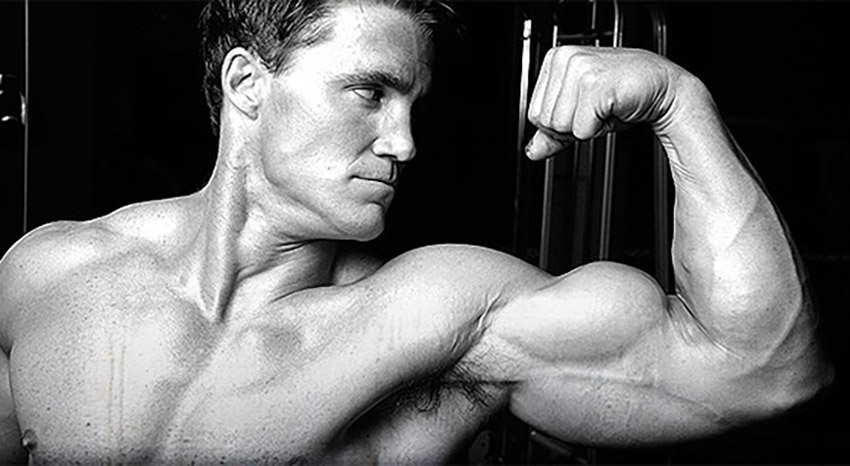 "You only live once, but if you work it right, once is enough."
Nutrition
Greg's nutrition guidelines worked around whole foods such as lean proteins like fish, chicken, steak. Along with steamed vegetables and clean carb sources. For fat loss, he recommends a controversial approach by suggesting that we should eat only one solid meal a day and drink the remainder of our calories through sources such as protein shakes. But don't hold back on your solid meal Greg advises "Eat until you're satisfied. Eat like a lion."
"Your mind is the strongest and most valuable muscle you can grow in the gym."
I know what you're thinking "this goes against everything we've been told!" but you only have to look at Greg's body and work ethic, and you could argue that this may actually work for you too.
---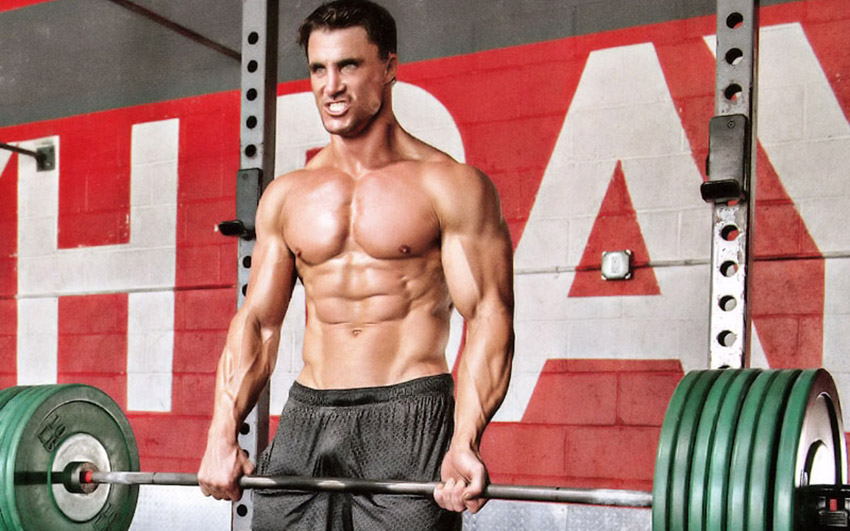 "You are what you do repeatedly. If excellence is something you're striving for, then it's not an accident. It's a habit."
Idols and Influences
In his early days, it's clear to see that his main influence was his older sister who joined the U.S. Naval Academy. He saw an independent young woman become strong and disciplined, which commanded his respect. This is something that clearly pushed him on to becoming a successful U.S Army Ranger and  Second Lieutenant. His wrestling coaches in high school also had a positive sporting influence that created a passion for perfection and dedication to every aspect of his training life.
The experience of leading and training men in the military can be seen in the way he held himself with unparalleled care, work ethic and go-getting attitude.
In later years he was influenced by friends in film and media and eventually he, was bitten by the same bug. Working hard he achieved notable fame starring in TV and film shows around the world.
---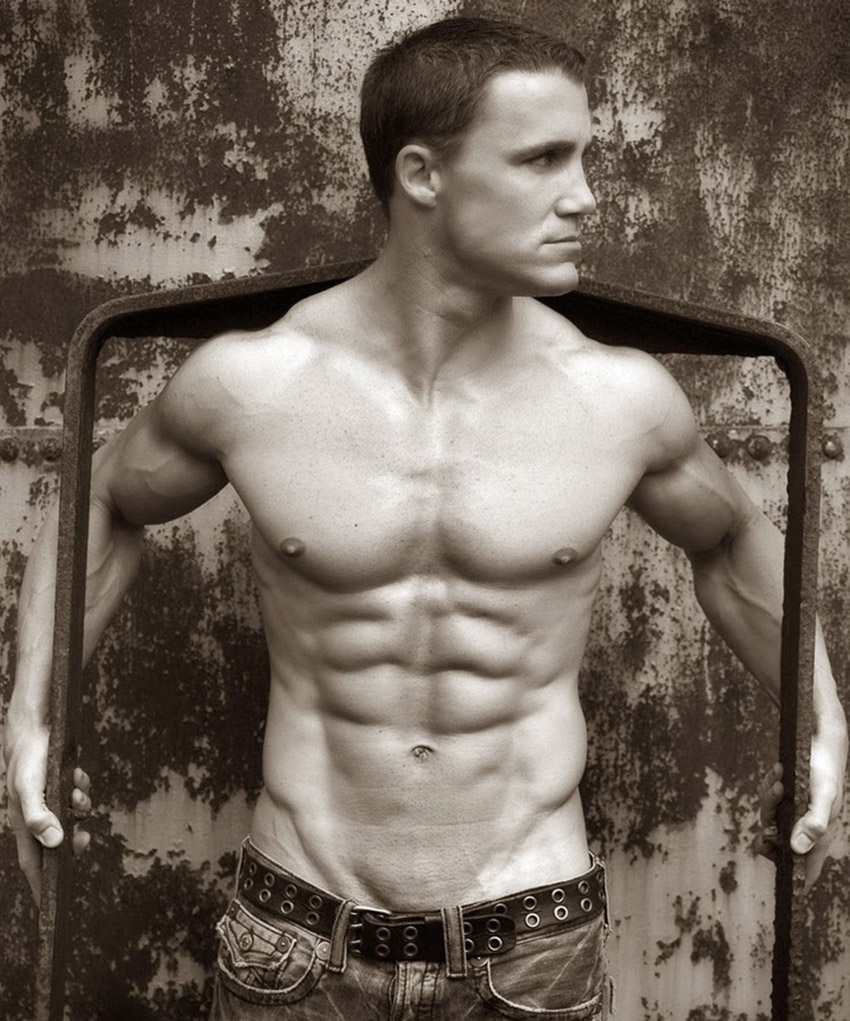 "Legends never die."
What we can learn from Greg Plitt
Looking back over Greg's life and his notable accomplishments, there is one thing that catches our attention more than anyone else we've seen. And that's the constant drive and thirst for achieving perfection. From shaping his body to becoming the best fashion and sports physique model on the planet, to creating his own brand and setting up multiple businesses, not forgetting to mention, he was also a gifted sportsperson. All of this revolved around an incredible desire to go harder, faster and longer than anyone else around him. It had to be perfect.
Among the hard work, drive, sweat, and dedication in the gym, he also approached his life with a thoughtful and contemplating way. Giving time to respect others, respecting himself and always looking at the events in his life with an eye for detail. His approach made Greg Plitt not only one of the greatest physiques on the planet but also a truly rounded and great individual to be around.