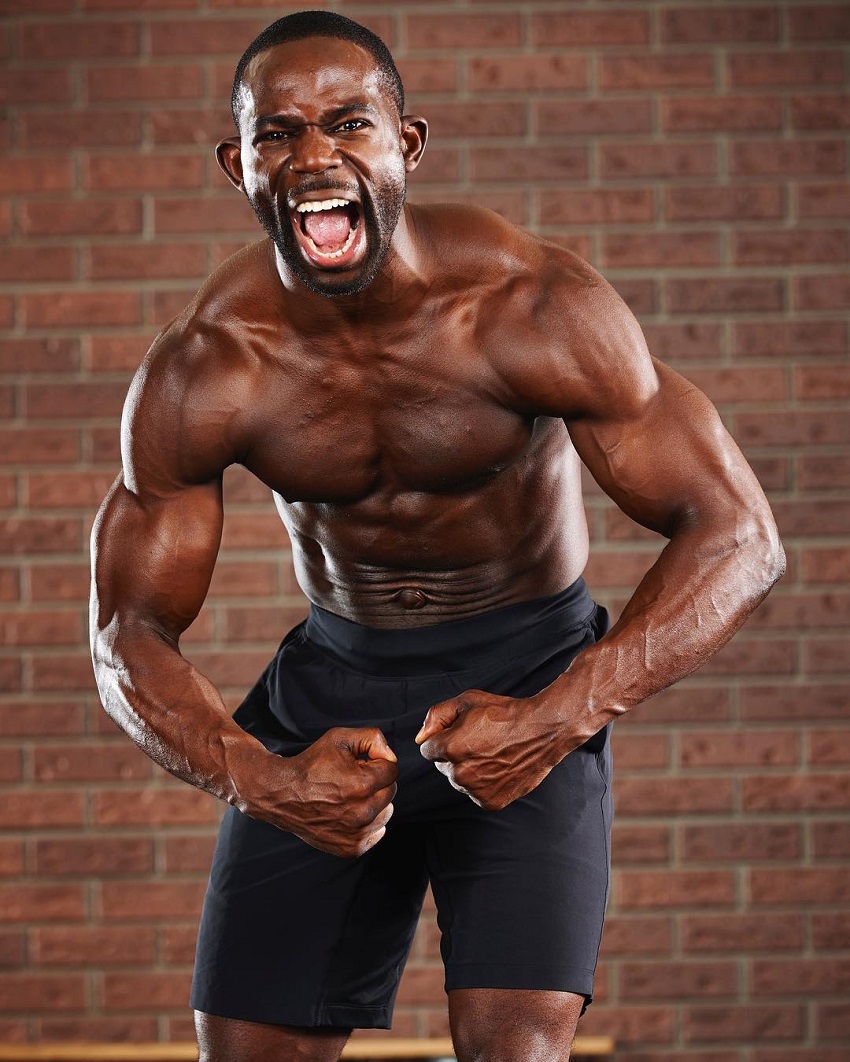 Gideon Akande
Personal Trainer, Fitness Model
Gideon Akande is a fitness and wellness trainer and internet influencer. He's been featured in magazines, on talk shows, and in other fitness publications – inspiring people around the globe with his story and amazing physique.
Growing up, Gideon didn't always plan on becoming a fitness athlete. He initially played American football for his college, where he received numerous awards for his performances. However, despite his success, Gideon never thought about continuing his career in sports after college. Instead, he chose to work in finance.
But as the years went on, Gideon realized his passions didn't lie in the finance world. As a result, he embarked on a journey as a personal trainer in 2010, and hasn't looked back ever since – this is his story:
---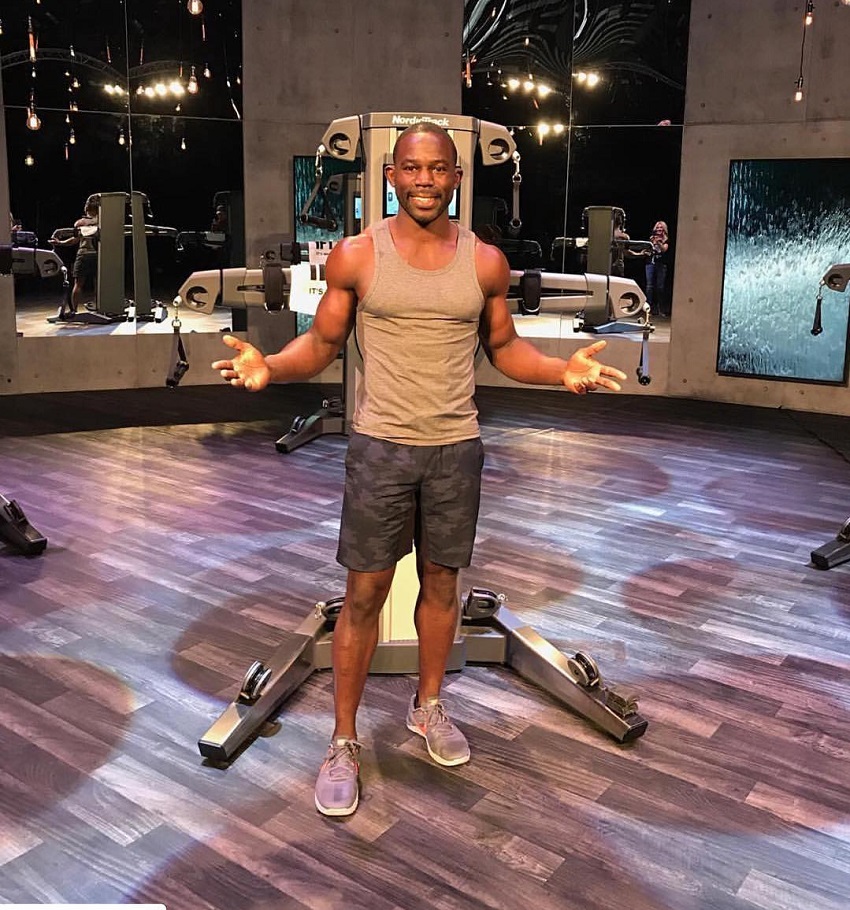 "Attacking every rep and life challenge the same way – like the champion I am!"
Athlete Statistics
Full Name: Gideon Akande
Nationality
Profession
Era
American
Personal Trainer, Fitness Model
2010
| | |
| --- | --- |
| Nationality | American |
| Profession | Personal Trainer, Fitness Model |
| Era | 2010 |
---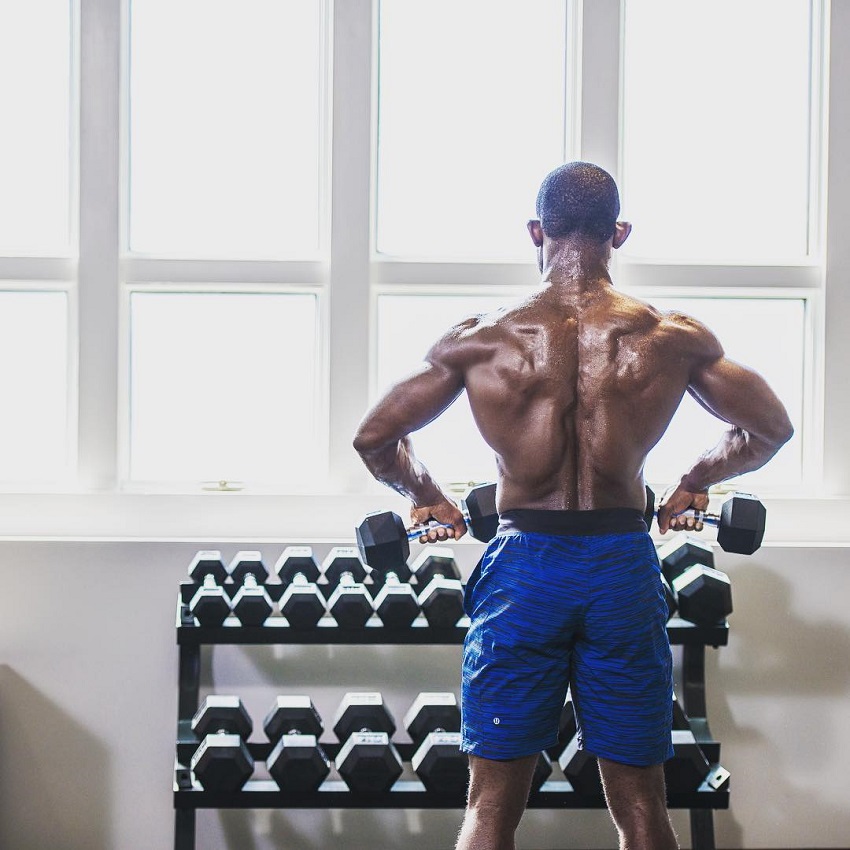 "People often ask what oil I use in my workout posts. Commonly their question is followed up with the scientifically insightful conclusion "because no one sweats that much." Well, I've been keeping the secret to myself for far too long. Company: Good Old-Fashioned, Product: Hard Work. Try it, it works!"
Accomplishments
Personal Trainer
Fitness Expert and Nutritionist
Social Media Influencer
2-time Chicago Golden Glove Champion
---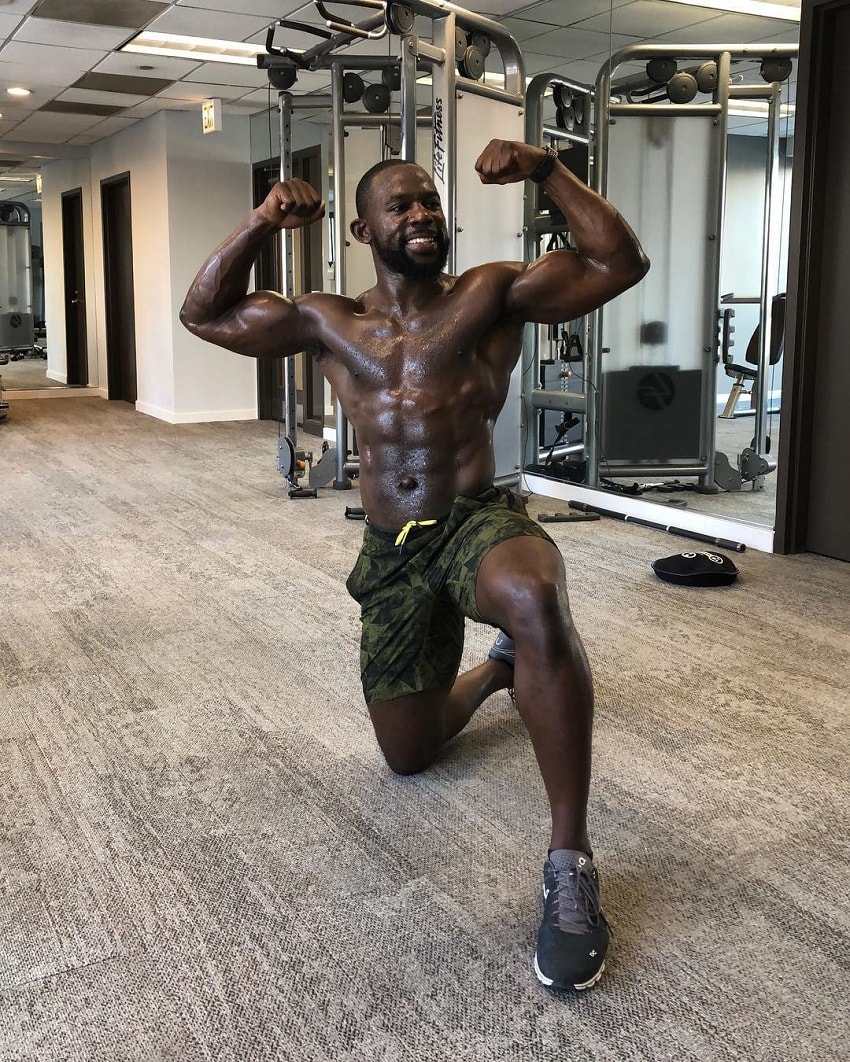 "Whether or not you are enjoying your workouts makes a difference – especially in achieving your fitness goals! Be creative, find movements you enjoy, and have at it!"
Biography
A Lifelong Athlete
A Chicago native, Gideon Akande has been involved in sports from his earliest days. While in college, he played for a Division 1 football team. He became one of the best kick off returners in the history of his college.
After his graduation, Gideon chose a career in finance. However, it didn't take him long to realize his passions lied elsewhere. Gideon's interest in physical activity was still very much alive.
As a result, he took the plunge and quit his career in finance after some time, becoming a full-time personal trainer instead. Since 2010, he has organized exercise boot camps and gym workouts, helping his clients transform their bodies. In the process, Gideon sculpted a chiseled physique of his own.
Today, Gideon is recognized as a veteran personal trainer and fitness persona. With numerous awards and accolades under his belt, Gideon is a true example of what is possible when you follow your intuition and work hard for your dreams.
---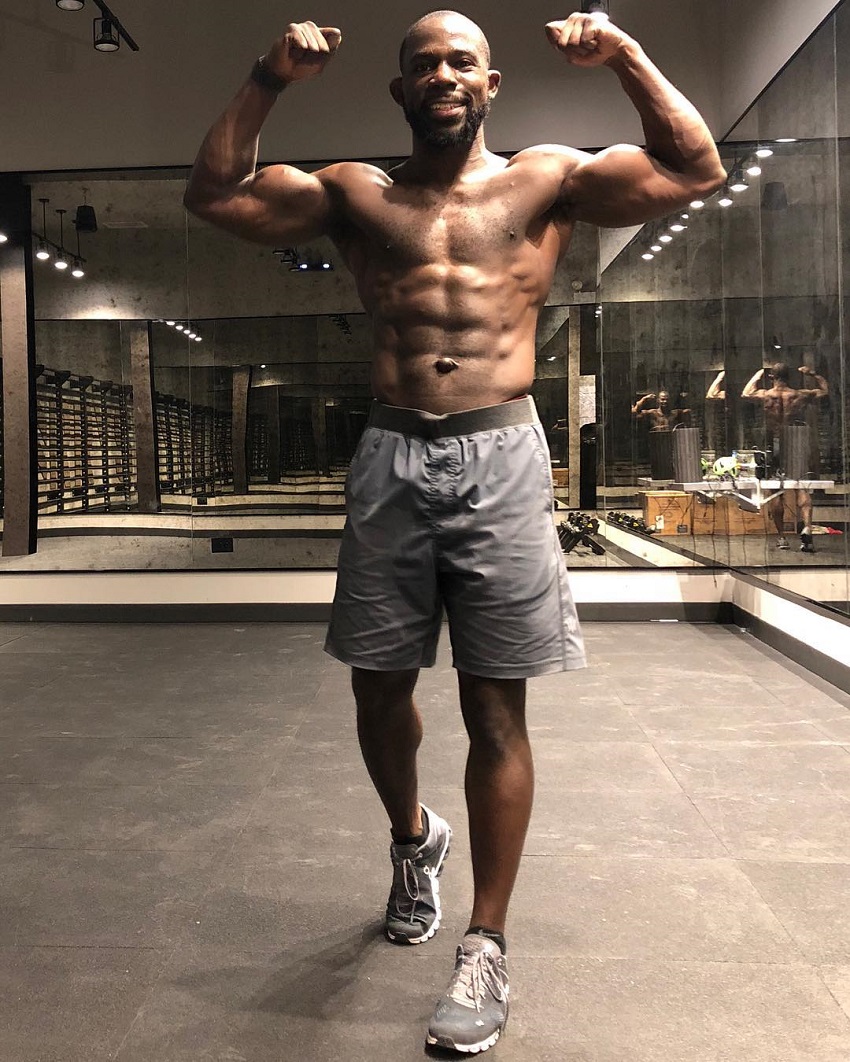 "My intent is to challenge you. Understanding that being challenged is going to be very different for everyone. My training style is challenging, it's competitive, but it's fair. When people see me in class I'm working just as hard, if not harder, than they are."
Training
Gideon's 20-minute Circuit Workout
Gideon enjoys working out in his unique style – following an intense metabolic circuit workout to burn fat and build muscle. While he likes to lift weights, he also places emphasis on functional and cardio workouts such as this one. Gideon believes that circuit workouts don't only ramp up the metabolism, they can also induce muscle hypertrophy when done right.
For this specific workout, Gideon will do a 5-minute full body circuit which he'll repeat four times. This makes for an extremely intense 20-minute workout.
"Make sure you never sacrifice form for speed. Good technique will take you farther."
The Exercises:
Glute Bridge
Plank
Reverse Lunge
Dumbbell Standing Row
High-knee sprints and shoulder tap
How-to:
In each exercise, Gideon tries to perform as many reps as possible in 50 seconds. He rests only 10 seconds between each exercise. Only after he's finished with the entire circuit, Gideon will take a minute or two to rest before repeating the circuit several times.
---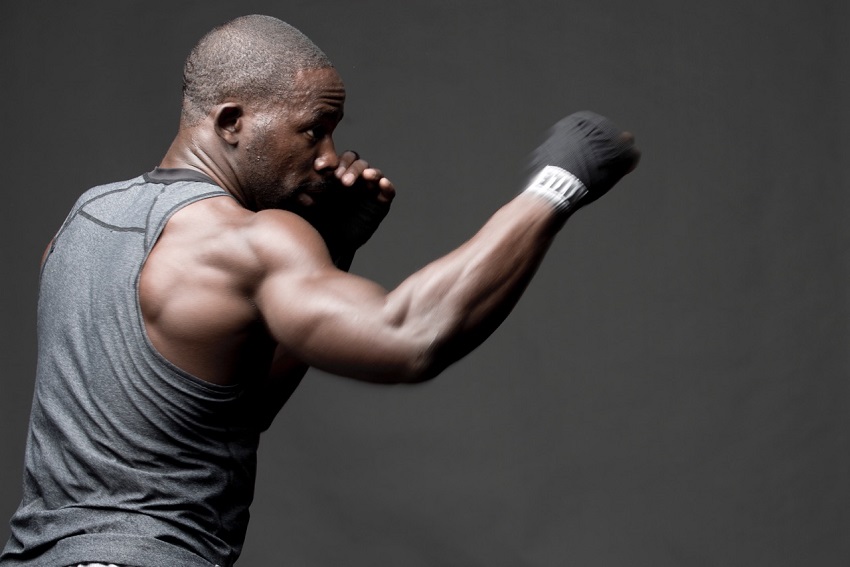 ---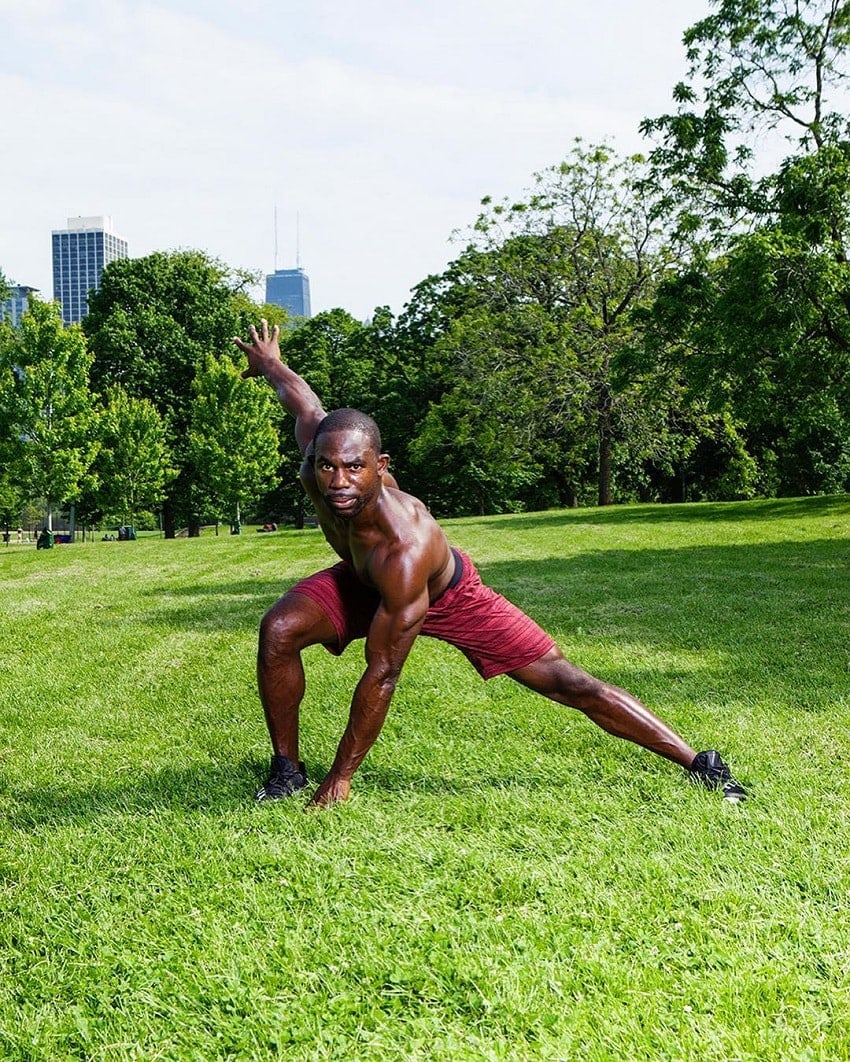 ---
Staying in Shape
Because everyone has their own unique goals and requirements, Gideon believes there's no 'one-size-fits-all' kind of routine. That said, he also believes that anyone who exercises at least 3-4 times per week with moderate intensity will certainly see results.
In Gideon's own words; "Many factors would determine what your overall target should be (goals, exercise experience, medical history, etc), but generally, 3-4 days of moderate intensity exercise will improve your overall health and help you remain in shape." – Gideon Akande
---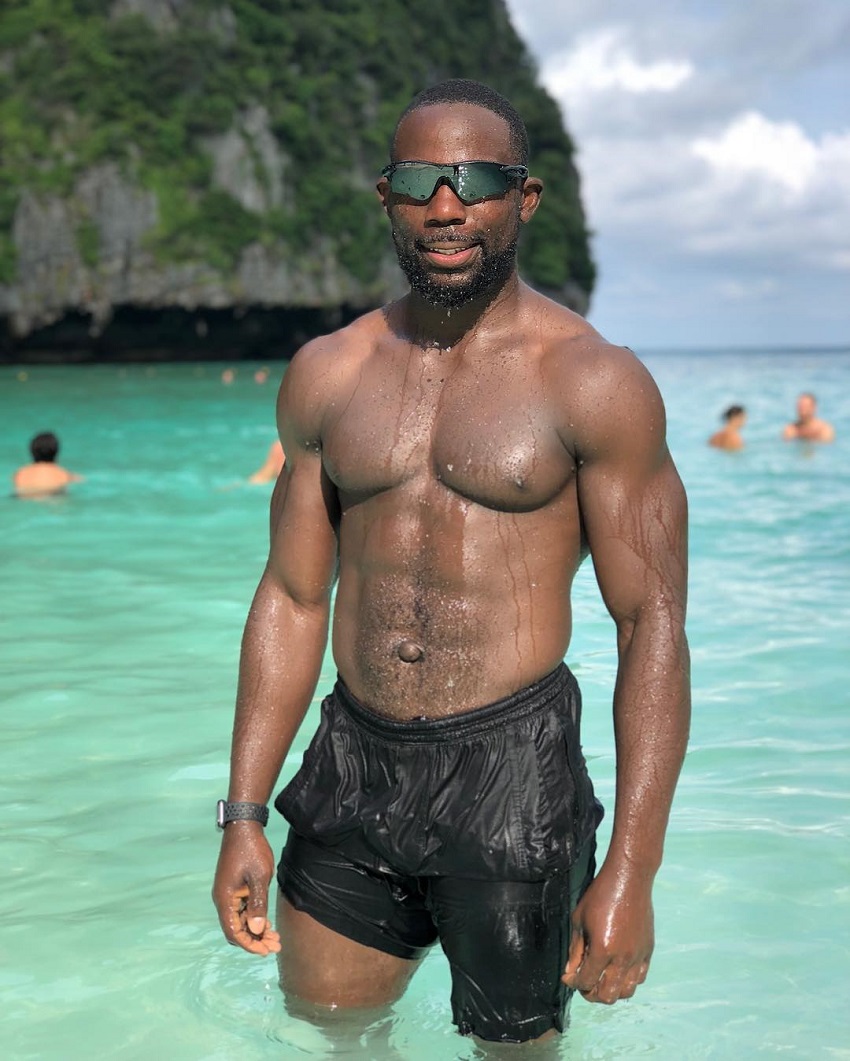 "When it comes to exercise, don't be afraid to venture out of your comfort zone! Try new exercises and workouts to keep things fresh!

Plateaus are unavoidable, but cross-training and venturing out into new fitness worlds may help strengthen your game, all while exposing you to new and enjoyable modes of staying healthy!"
Nutrition
Gideon enjoys eating a balanced meal plan that caters his goals and needs in fitness. More specifically, he tries to eat as healthy as he can, while allowing himself a tasty burger or a pizza every once in a while.
Gideon knows that by restricting foods too much, he'd mentally and physically exhaust himself. This would then drain his motivation and willpower to continue pushing towards his goals in fitness.
On the same token, if he'd always indulge in unhealthy foods, he'd look and feel unhealthy. For this reason, Gideon believes that balance is the key to success in anything – not just fitness.
---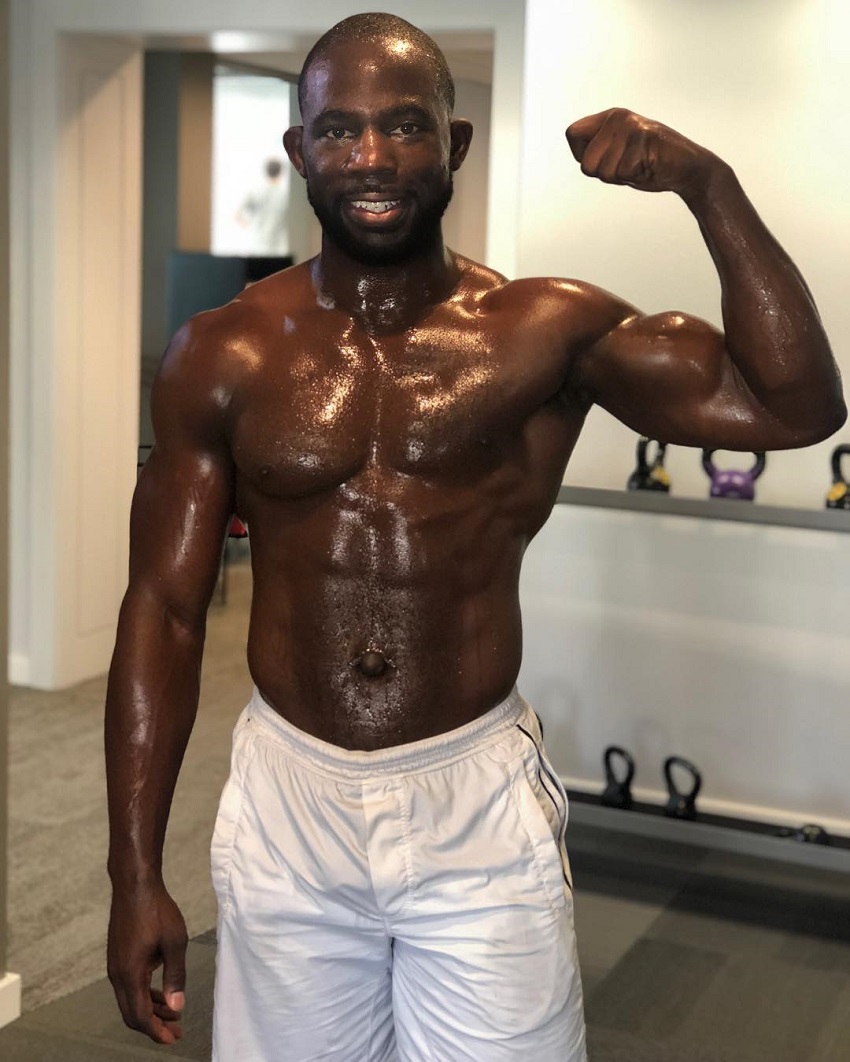 ---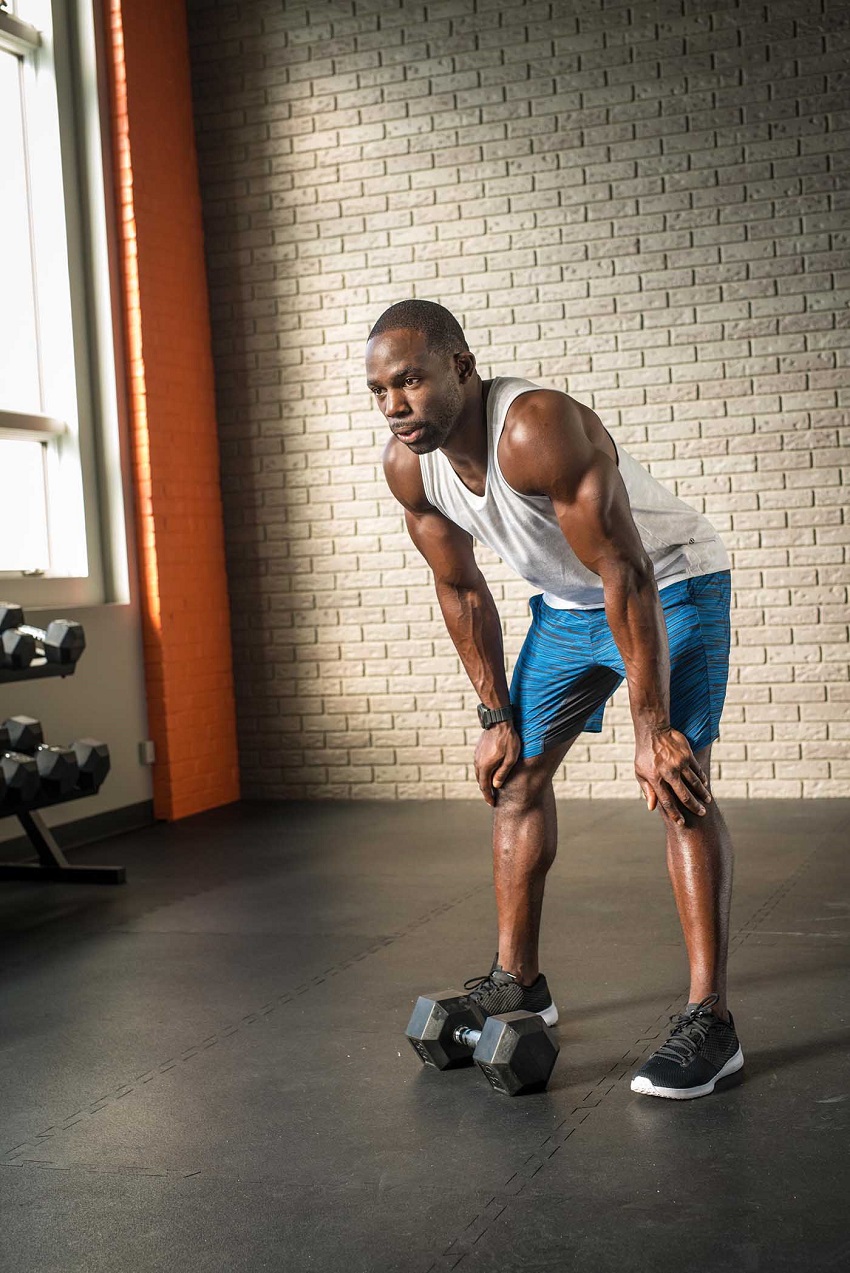 "Whether you're starting your fitness journey or taking it to the next level – I believe that music makes a big difference in keeping you going. Don't you agree?"
What we can learn from 
Gideon Akande
While Gideon's career might look glamorous and awesome from the outside, only he knows how much effort and dedication it took to reach his goals. One thing that we could learn from him, is that nothing worth having comes easy. It's a classic saying, but a very powerful one.
By doing average things, you get average results. But by building up the courage to take risks, stay dedicated, and most importantly, have faith in yourself,  you're effectively paving a road towards success in your life – Gideon Akande is a perfect example of that.