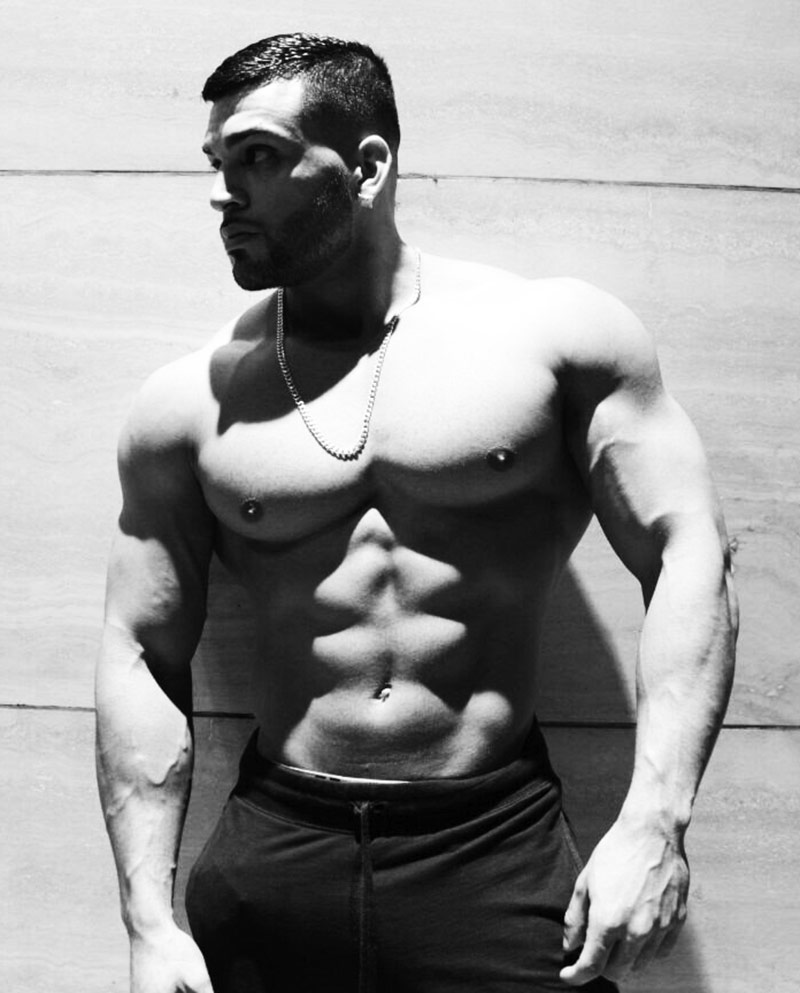 Gerardo Gabriel
Bodybuilder, Model
Gerardo Gabriel is known as a world leading fitness model, NPC Champion competitor, and US Marine.
He started his fitness journey after a bad breakup, where he used weight training as a way to channel his focus and energy.
Since then, he's gone from strength to strength in becoming a fitness model competitor, and an inspiration to people all over the world with his transformation story from humble beginnings.
---
Athlete Statistics
Full Name: Gerardo Gabriel
Weight
Height
Year of Birth
Nationality
175 - 185lbs (79.4 - 83.9kg)
5'7" (170cm)
1990
American, Mexican
Profession
Era
Bodybuilder, Model
2010
| | |
| --- | --- |
| Weight | 175 - 185lbs (79.4 - 83.9kg) |
| Height | 5'7" (170cm) |
| Year of Birth | 1990 |
| Nationality | American, Mexican |
| Profession | Bodybuilder, Model |
| Era | 2010 |
---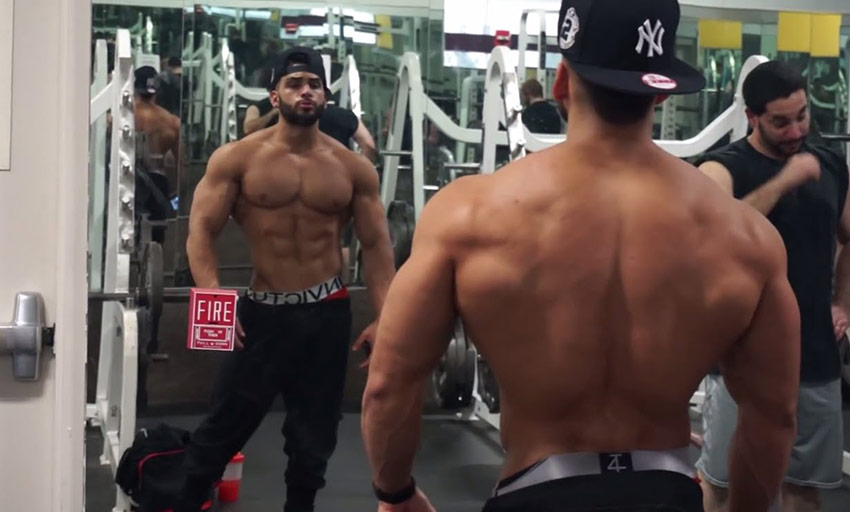 Accomplishments
2013 NPC Southern State Men's Physique Champion
2014 Musclemania Men's Physique Champion
---
Biography
Early Life
Gerardo was born June 3rd 1995 in the city of Tepic Nayarit. He's the son of Gerardo Francisco Cerón Evangelista and Martha Gabriela Morales Lopez, and according to his friends and family, during his childhood, he was always hyperactive.
Gerardo's family were humble and cheerful, but suffered some difficulties early on. At the age of 5, Gerardo was separated from his parents because they moved to Tijuana. He was then sent to live with his grandparents, where he was very well cared for and given everything he needed to be healthy and happy in throughout his childhood.
Reunited With Family
After two years of living with his grandparents, he went to visit his mother and father. However, as much as Gerardo wanted, they wouldn't let him stay or study in Tijuana. It wasn't until years later that Gerardo was allowed to move in with his parents and finally settle down in Tijuana.
After living in Tijuana for sometime, and enrolling in high school, he made some great friends, with whom he had the best times of his childhood with. They called themselves the "putarracos".
Soccer Player
Gerardo also played soccer and became a champion player in the sub 12 selection of Nayarit. He also traveled to several states in the Mexican republic, all thanks to his awesome soccer abilities.
Gerardo was also known for being a very loving and caring to his siblings, Matty, Emiliano, and Samantha.
---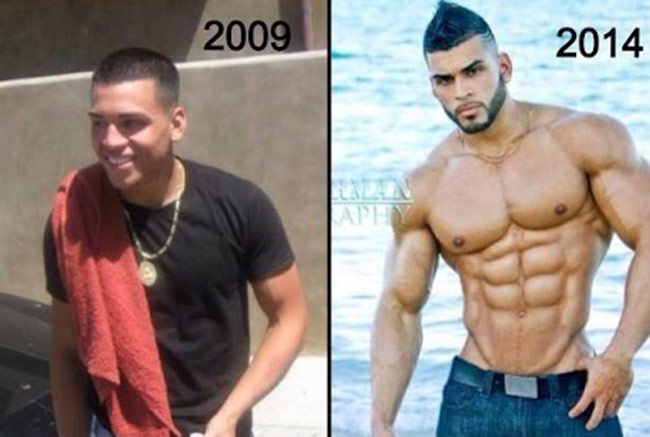 ---
US Marines and Bodybuilding
In 2009 Gerardo started weight training when he was in the United States Marine Corps after suffering a bad break up, he used weight training as a way to channel his energy.
One of his close friends at the time say how much he was working out and gave him a tub of protein. After finishing the tub, he gained 7lbs of muscle, and looked like a new person, Gerardo says, "I was hooked".
After a few months of further training, he was spotted by a bodybuilding coach who gave him the insight and training advice to take his body to "the next level." As Gerardo says, "and that was when everything changed!".
Since his childhood difficulties, and using bodybuilding as an outlet for life's stresses, he's since become the winner of the 2013 NPC Southern State Men's Physique Championship, as well as being named the 2014 Musclemania Men's Physique Champion.
---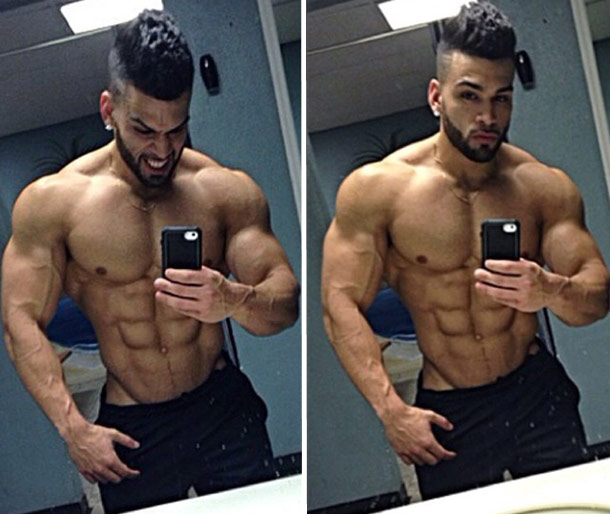 Training
Cardio
Gerardo prefers basketball as his main form of cardio. He also likes to use the treadmill or elliptical to get his heart rate at 125 -135 for about 15-10 minutes.
Strength Training
After years of training, Gerardo has built a conditioned body that is well conditioned to withstand large amounts of sets, reps and heavy weight.
He generally uses 10 15 rep range, and he really tries to focus on exhausting the muscle on the 12th rep, and as Gerardo says, "squeeze out those extra 3 reps"
Gerardo says, "I don't have a specific number other than that except to just go until I am BEAT, and mentally know I have given it my all."
Gerardo's Training Routine
Monday: Chest/Triceps
Flat Bench 3×10
Cable Fly's 5×15
Incline Dumbbell Press 3×12
Dumbbell Fly's 5×12
Tricep Pushdowns 5×12
Skull Crushers 5×12
Tricep Dips 3×12
Tuesday: Back/Biceps
Pull Ups 5×20
T­Bar Rows 3×8
Lat Pull Down 6×15
Bent Over Rows x 3×10
Deadlifts 4×20
Hammer Curls 3×12
Barbell Curls 3×12
Cable Bar Curls 3×12
EZ Bar Curls 3×12
Wednesday: Shoulders/Abs
Lateral Raise Dumbbell 5×25
Seated Dumbbell Press 4×12
Standing Barbell Press 3×20
Bent Over Rear Delt Raises 3×25
Front Dumbbell Raises 2×25
Hanging Leg Raises with Twists 7 x 8-10
Crunches 5×20
Weighted Cable Sit-Ups 3×20
Thursday – Legs/Calves
Leg Extensions 5×25
Squats 6×15
Leg Press 4×8
Barbell Lunges 25 Meters x2
Seated Leg Curls 3×15
Calf Raises Seated 3×25
Calf Raises Standing 3×15
Smith Machine Calves 2×25
Friday: Rest Day
Saturday: Rest Day
Sunday: Rest Day
Top 3 Exercises
Gerardo recommends these top three exercises to anyone looking to improve their overall physique with only the basic of movements.
Incline Bench Press: "This helps develop a more complete chest! A must have exercise in any chest workout."
Squats: "They help build overall strength and big leg muscles! I always love to go heavy on this exercise while maintaining good form."
Shoulder Press: "You can't be wide and alpha looking with small shoulders! In my opinion this is the king of all shoulder exercises."
---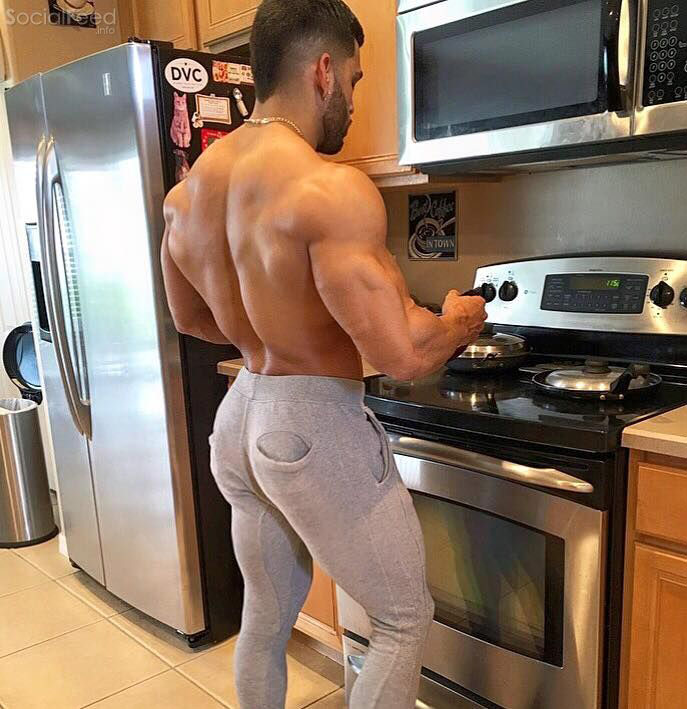 Nutrition
Gerardo likes to keep things simple. His protein intake is around 2g per pound of muscle mass, and his carbs are around 1.5-2g per pound of body weight, and his fats come in at roughly 80g a day.
His main protein sources are tilapia and chicken, while white rice and sweet potatoes make up his carbs, and avocados or almonds for his fats. "I find that  if I keep it simple it's just easier to prep," says Gerardo.
Gerardo claims to have a very fast metabolism, so if he's not competing, he usually has a fairly relaxed diet where he'll allow 1 or 2 cheat meals inside of his usual meal prep.
"My diet allows me to maintain my aesthetics and lean body fat throughout the year."
Gerardo's Diet
Meal 1: 6 Eggs, 1 Cup of Oatmeal & 2 bottles of Water
Meal 2: 8 oz. Sweet Potato, 2 Tilapia Fillets & 2 bottles of Water
Meal 3: Cheese Burger & 2 bottles of Water
Meal 4: Spinach, 8 oz. Chicken Breast & 2 bottles of Water
Meal 5: Protein Shake & a Protein Bar
Meal 6: ¾ cup of White Rice & 2 Tilapia Fillets
---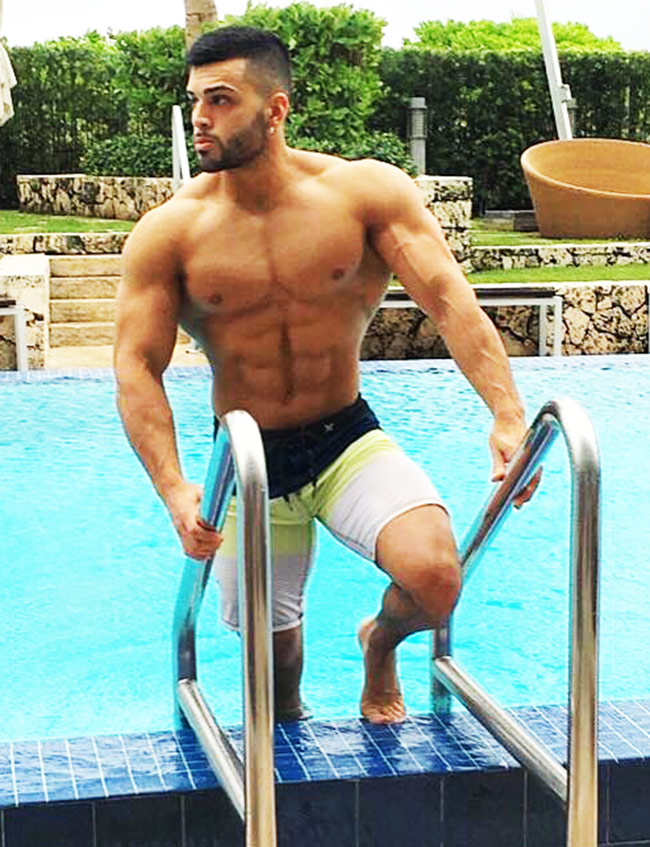 "My favorite fitness model is Gerardo Gabriel, I cheer myself on everyday."
Idols and Influences
Apart from being his own no1 fan. Gerardo says his favorite bodybuilders are Kevin Levrone, Jay Cutler, and Phil heath.
---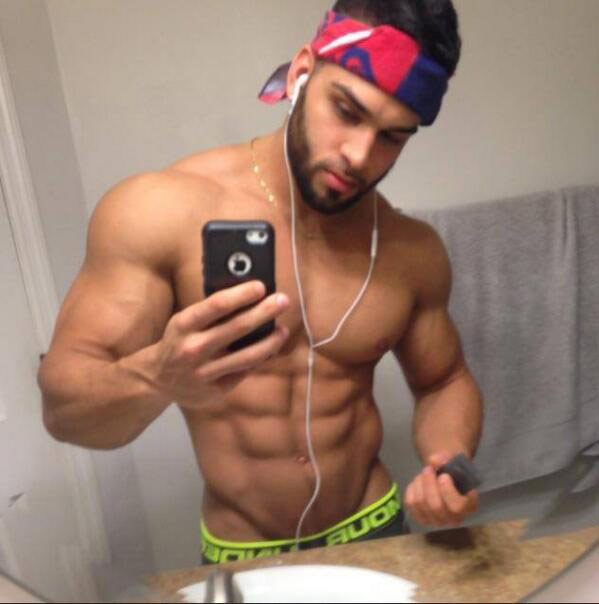 What we can learn from Gerardo Gabriel
From his early childhood, all the way to his adult years, Gerardo faced difficulties within the family, and in his own relationships.
Using bodybuilding as a way to escape and channel his energy into something positive, he achieved celebrity status in the fitness and modeling world, as well as becoming a NPC Champion bodybuilder.
If we can learn anything from Gerardo, it's to not let life's difficulties get us down and keep moving forward onto something better.