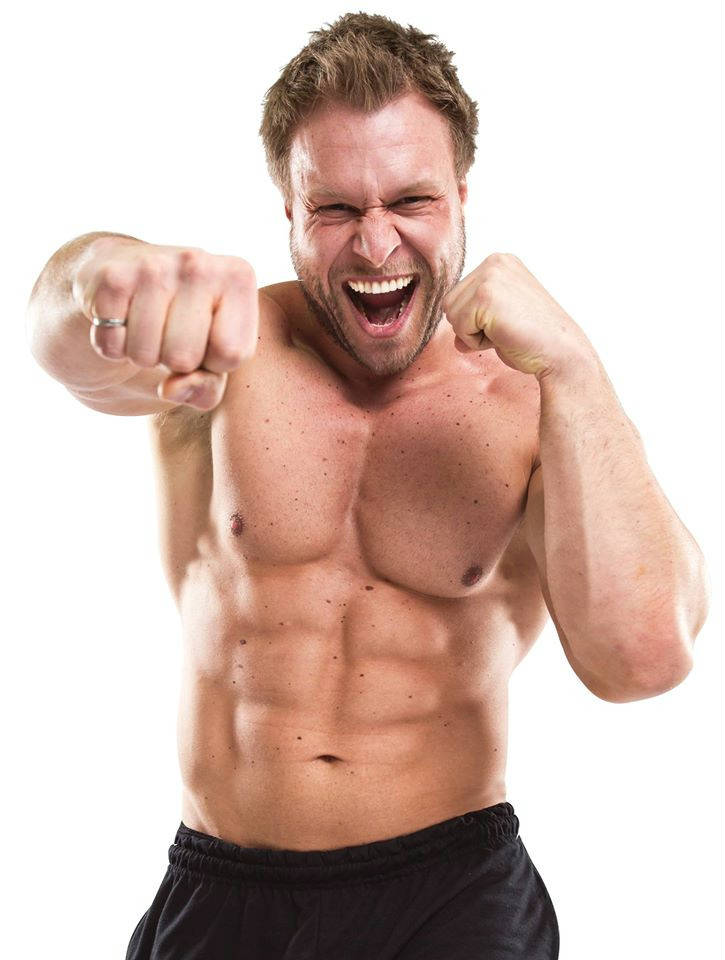 Furious Pete
Competitive Eater, Social Media Celebrity
Pete Czerwinski (AKA Furious Pete) is a competitive eater and bodybuilder from Mississauga, Canada. He's made a name for himself on YouTube through his regular eating posts, which have entertained millions of people.
Growing up, Pete was never into competitive eating and, in fact, suffered from anorexia after recovering from cancer. Pete addressed this awful start in life, by beginning a competitive eating YouTube channel to fight back against his condition.
A few years after starting this page, Pete managed to develop a serious following. He competed in eating tournaments and broke records in restaurants. Which made him the go-to man for YouTube professional eating.
By 2017, Pete had managed to gather over 4 million subscribers. He eats 9 meals a day, and lifts heavy weights to sculpt his physique. His motto is "eat big or go home," and his fan base increases by the day. This is Furious Pete's story:
---

Athlete Statistics
Full Name: Pete ('Furious Pete') Czerwinski
Weight
Height
Age
Date of Birth
255 - 265lbs (115.7 - 120.2kg)
6'2" (188cm)
37
November 30, 1985
Nationality
Profession
Alias
Canadian
Competitive Eater, Social Media Celebrity
Furious Pete
Era
2010
| | |
| --- | --- |
| Weight | 255 - 265lbs (115.7 - 120.2kg) |
| Height | 6'2" (188cm) |
| Age | 37 |
| Date of Birth | November 30, 1985 |
| Nationality | Canadian |
| Profession | Competitive Eater, Social Media Celebrity |
| Alias | Furious Pete |
| Era | 2010 |
---

Accomplishments
Won 62 professional eating contests, lost only 6
Ate a 72oz steak in 6 minutes 48 seconds
Ate 52 dumplings in two minutes
---

Biography
Discovering His Talent
Pete grew up in Mississauga in Canada, and was never into competitive eating or bodybuilding growing up. In fact, after suffering from testicular cancer, he developed anorexia and dropped to 120 pounds – ending up in hospital.
As he gradually recovered from the disease and learned to love food again, he noticed that he had a talent of eating a lot of food easily, without feeling full. He says that after a night out in the UK, his friends pushed him to complete an eating challenge -he managed to double the restaurants record.
After receiving positive attention online through his eating videos, Pete set up a YouTube channel called Furious Pete. He then began to post videos of his competitive eating challenges, as well as fan requests.
Starting A Professional Eating Career
As he began to travel to more and more eating tournaments, he says he "broke some big record." He managed to eat a full 72-ounce steak in less than seven minutes, and immediately began to gather attention on YouTube after he posted the video.
In fact, the video of him devouring the steak attracted him high-profile attention. He was contacted by a team in the Collegiate Nationals (a college competitive eating tournament,) and asked if he wanted to compete. He said yes, and in 2008 he went on to win the show.
---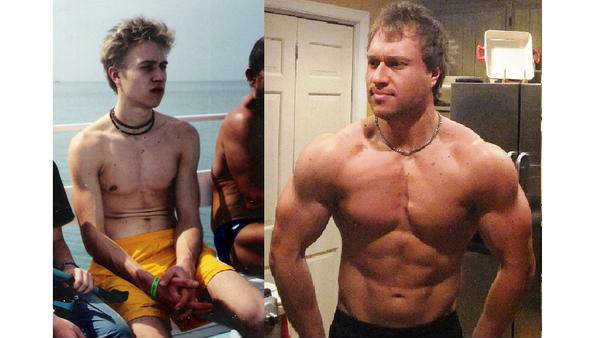 Pete's 120lbs to 230lbs transformation
---
YouTube Career
As Pete began to win more shows, his YouTube career began to take off. He gathered thousands of fans in a very short period, and began to post content based on requests, as well as his own ideas.
He was also invited to compete at more competitions, and gradually allowed these competitions to take over his life. He competed for charitable causes, and made sure to update new videos regularly. As a consequence, his YouTube fan base increased dramatically.
As new fans came on board, he was shocked by how many people subscribed. By 2017, he had gathered over 4 million subscribers – he loved the opportunity to reach so many people.
International Competitions
The support he was receiving online, spurred Pete on to travel internationally to see what competitions were achievable. This international competing also allowed Pete to find television work.
He was scouted by a German television network who had seen his YouTube channel. They asked him to present their extreme eating program – he accepted. He says that he loved every minute of filming and eating for the show.
---

Training
Heavy Eating And Heavy Lifting
Pete eats a lot and lifts heavy. He aims to bulk for large parts of the year, using the massive quantities of food he eats as fuel to build a large and impressive physique.
He particularly enjoys completing chest workouts, saying the bench press is one of his favorite exercises. His 'mass-gaining chest workout' routine is below:
Mass-gaining chest workout (45 mins)
3 Sets Flat Bench Press (Warm-Up & Overall Chest)
4 Sets Incline Bench Press (Upper Chest)
4 Sets Incline Dumbbell Flies (Upper Chest)
4 Sets Flat Dumbbell Press (Middle Chest)
4 Sets Flat Dumbbell Flies (Middle And Outer Chest)
3 Sets Decline Bench Press (Lower And Middle Chest)
Followed by:
3 Sets Weighted Chest Dips
4 Sets Dumbbell Pullovers
4 Sets Cable Crossovers
5 To 10 Minutes Of Stretching
Pete says that after completing this workout, you will definitely need a day off in order for your Central Nervous System to recover.
Arm Workouts
Pete's arm workouts are just as intense as his chest sessions. He loves to use the barbell, as well as a number of machines to push himself as far as possible. He enjoys barbell curls along with cable pull downs for his triceps.
His workouts are particularly intense, he keeps doing reps until he reaches failure and lifts as heavy as possible.
---

Nutrition
Nutritional Philosophy
Pete's nutritional philosophy, predictably, is that every bodybuilder should "eat big or go home." He loves to combine his professional eating career with bodybuilding, and eats large amounts of protein following workouts.
On one particular occasion, he ate two full roasted chickens following a workout and filmed it for his fans. This kind of meal isn't the most common choice, but he does love to eat huge meals, and easily manages to eat 9 meals a day.
Guinness World Records
Six Guinness World Records in competitive eating.
Ate a raw onion in 43.53 seconds
Ate  seventeen bananas in 2 minutes
Ate fifteen hamburgers in 10 minutes
Drank 750 milliliters of olive oil in 60 seconds.
He says that the most difficult challenge he has ever completed was to eat a five pound burger with 20 pieces of bacon. Along with 20 pieces of cheese and a five pound platter of fries.
After doing this, the burger was named after him, and the restaurant had to throw out their old menu to add in Pete's name.
---

What we can learn from Furious Pete
Furious Pete managed to beat anorexia in the most positive way. He found a new love for eating as much food as possible, and used it to create a career for himself, while staying healthy and lean.
His mission was to use his fitness and bodybuilding lifestyle, as a way to fight back against anorexia. It may be very useful for your own fitness journey, to find a way to fight through setbacks – just like Furious Pete.