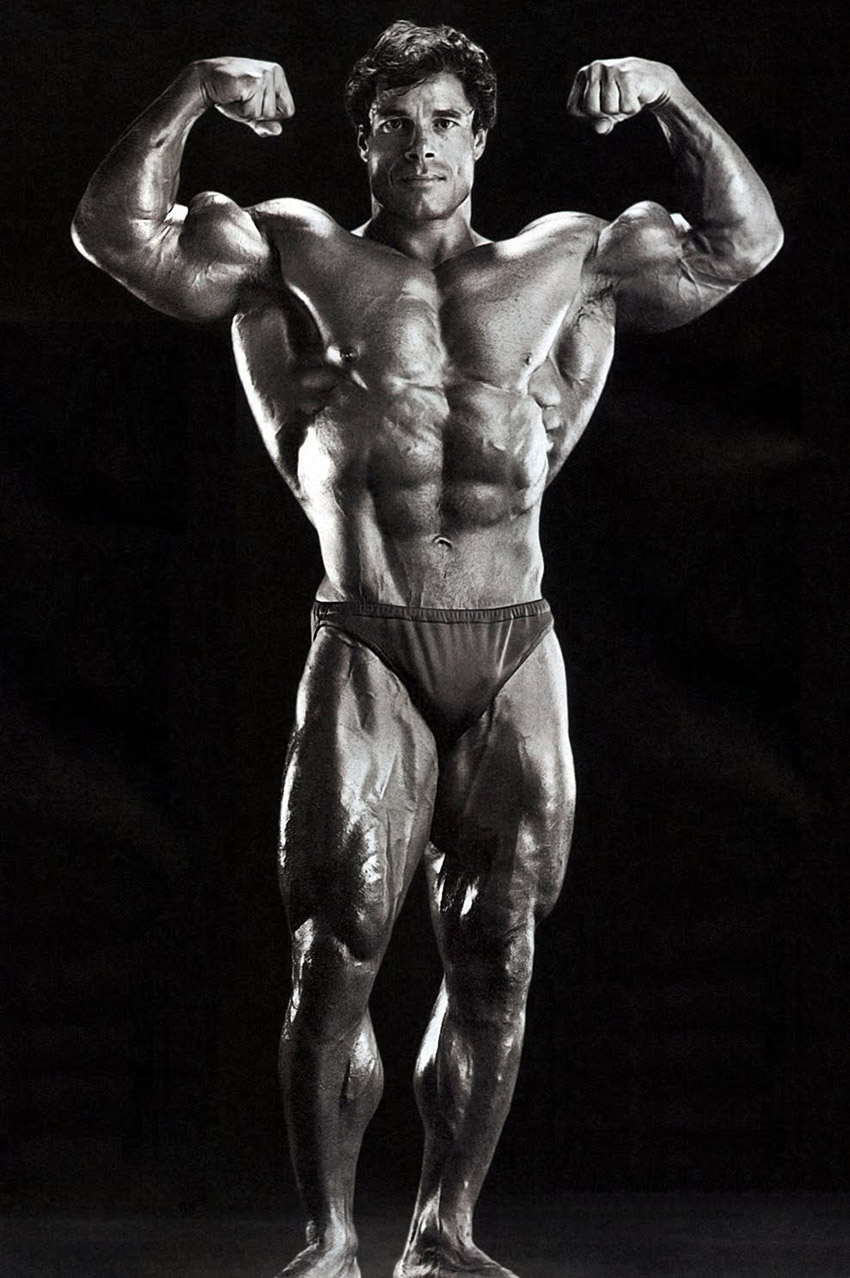 Franco Columbo
Bodybuilder, Chiropractor, Personal Trainer, Movie Actor
From a small town in Italy, nicknamed The Sardinian Samson for his incredible strength and power. Franco Columbo came to America, trained with the best and competed in countless events for years, such as The World's Strongest Man and Mr. Olympia.
Known for his incredible muscle definition, the 5ft 5-inch powerhouse dominated the word of bodybuilding throughout the 1960s, '70s, and '80s, and this is his story:
---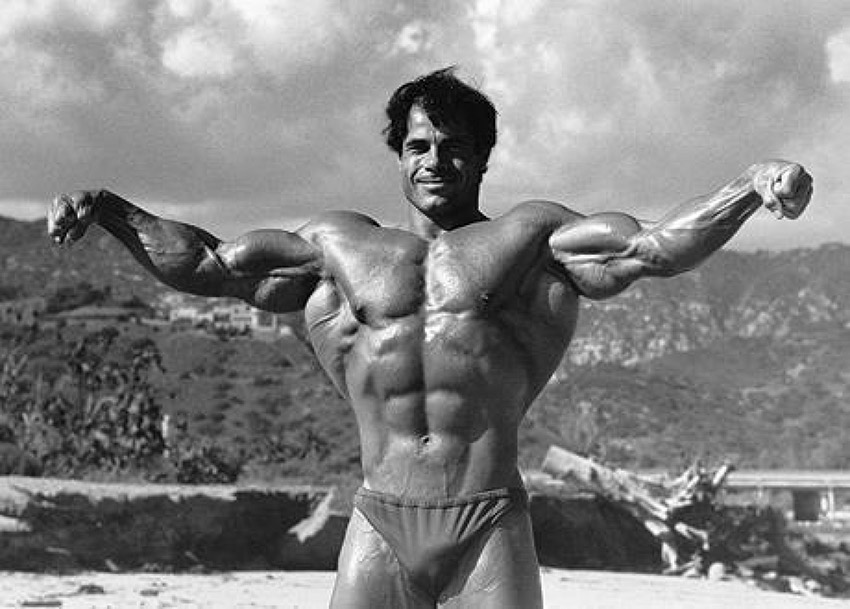 "Winners do what they fear"
Athlete Statistics
Full Name: Franco Columbo
Weight
Height
Arms
Chest
185 - 195lbs (83.9 - 88.5kg)
5'5" (165cm)
19"
50"
Year of Birth
Nationality
Profession
1941
Italian
Bodybuilder, Chiropractor, Personal Trainer, Movie Actor
Alias
Era
The Sardinian Samson
1970, 1980, 1990
| | |
| --- | --- |
| Weight | 185 - 195lbs (83.9 - 88.5kg) |
| Height | 5'5" (165cm) |
| Arms | 19" |
| Chest | 50" |
| Year of Birth | 1941 |
| Nationality | Italian |
| Profession | Bodybuilder, Chiropractor, Personal Trainer, Movie Actor |
| Alias | The Sardinian Samson |
| Era | 1970, 1980, 1990 |
---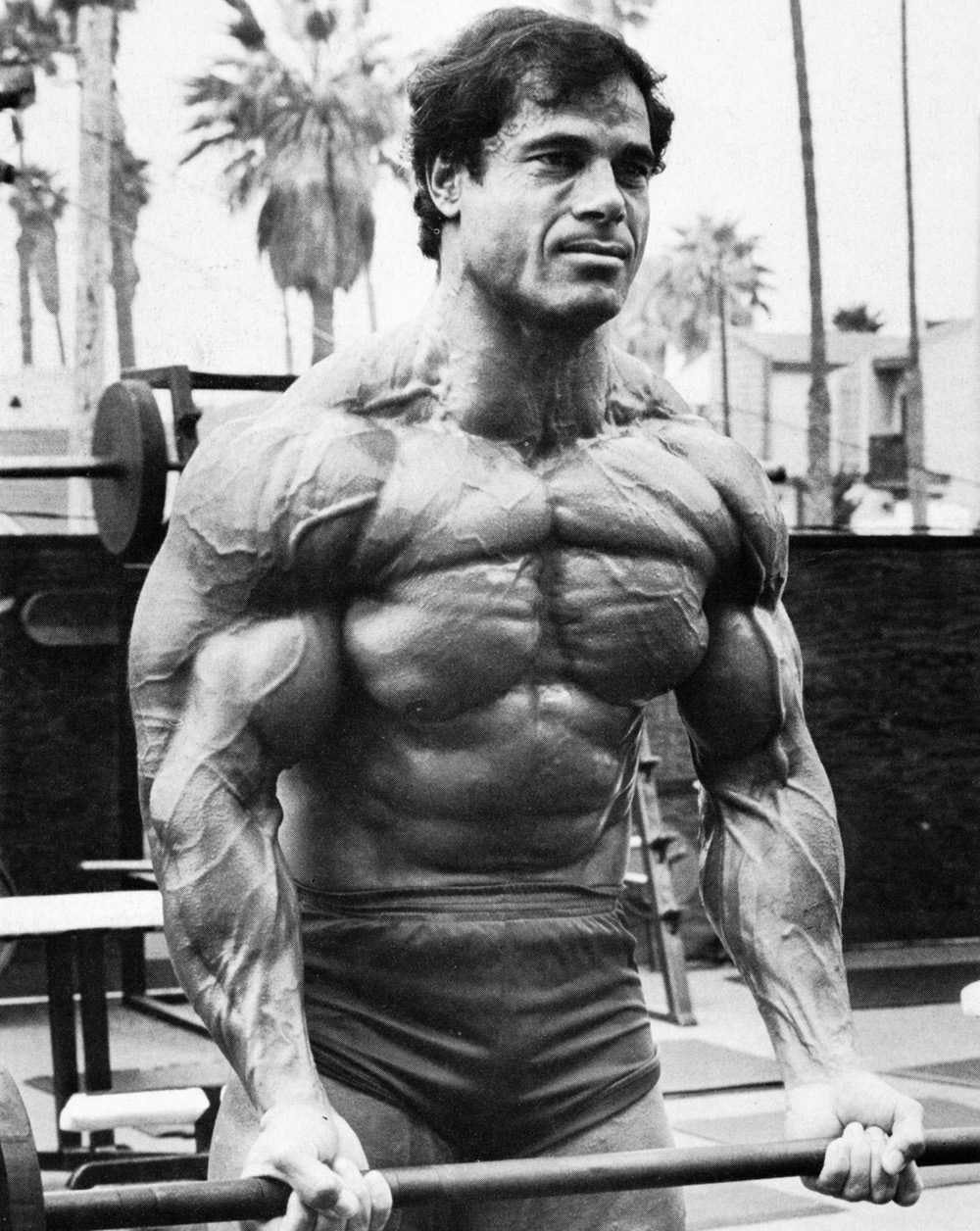 "I'm the strongest bodybuilder who ever lived, I think"
Accomplishments
Franco Columbo not only made a name for himself by competing and winning in Mr. Olympia, and many powerlifting championships, but he was also a boxer and strong man.
He also starred in TV shows and movies and the famous documentary Pumping Iron, which is still a massive hit today among the bodybuilding community. It follows the training of Franco and some of the other greats such as Arnold in preparation for Mr. Olympia.
Bodybuilding
1966: Mr. Europe, 4th
1968: NABBA Mr. Universe (Most Muscular)
1969: IFBB Mr. Europe (Medium)
1969: NABBA Mr. Universe (Most Muscular)
1969: NABBA Mr. Universe (Short)
1969: IFBB Mr. Universe (Short)
1970: IFBB Mr. Europe (Short & Overall)
1970: AAU Mr. World (Pro Short)
1970: IFBB Mr. World (Short)
1970: IFBB Mr. Universe (Short & Overall)
1971: IFBB Mr. Universe (Short & Overall)
1971: IFBB Mr. World (Short & Overall)
1974 Mr. Olympia (Lightweight)
1975 Mr. Olympia (Lightweight)
1976 Mr. Olympia (Lightweight & Overall)
1981 Mr. Olympia
---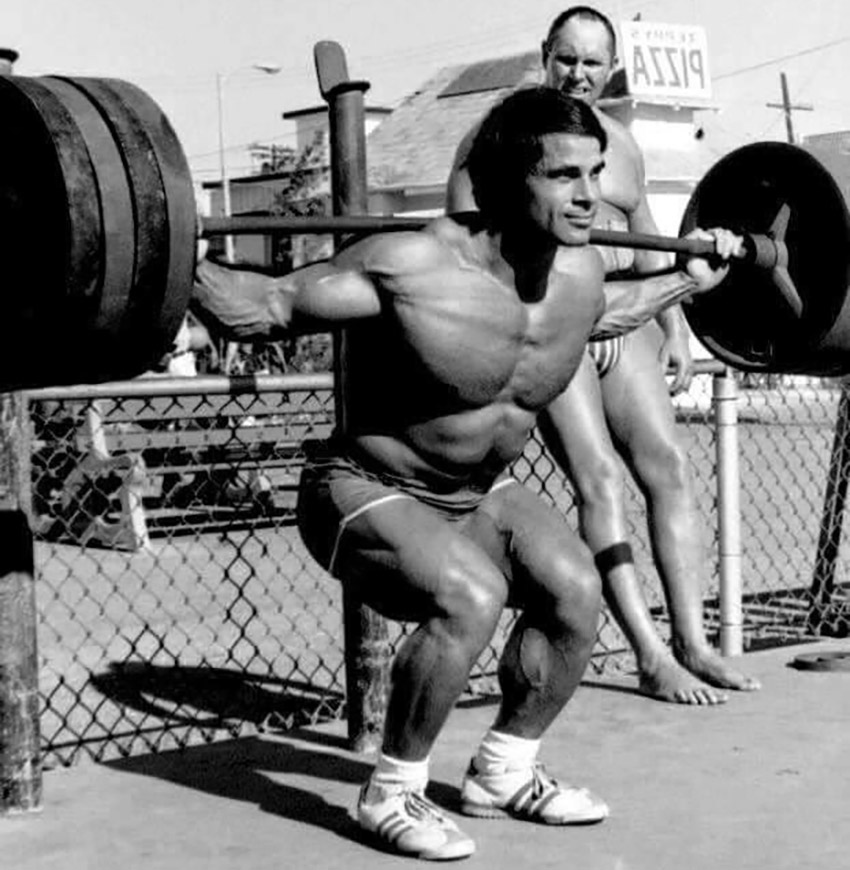 Powerlifting titles
Champion of Italy
Champion of Germany
Champion of Europe
World's Strongest Man competition
1977: World strongest man, 5th place (after becoming injured)
Powerlifting Best Lifts
Bench press 525 Lbs / 238 kg
Squat (exercise) 655 Lbs / 297 kg
Deadlift 750 Lbs / 340.2 kg (in some training sessions he was reported to have lifted over 780 Lbs / 353.8 kg, all at a bodyweight of 185 Lbs / 83.9 kg)
Boxing
Amateur Boxing Champion of Italy
---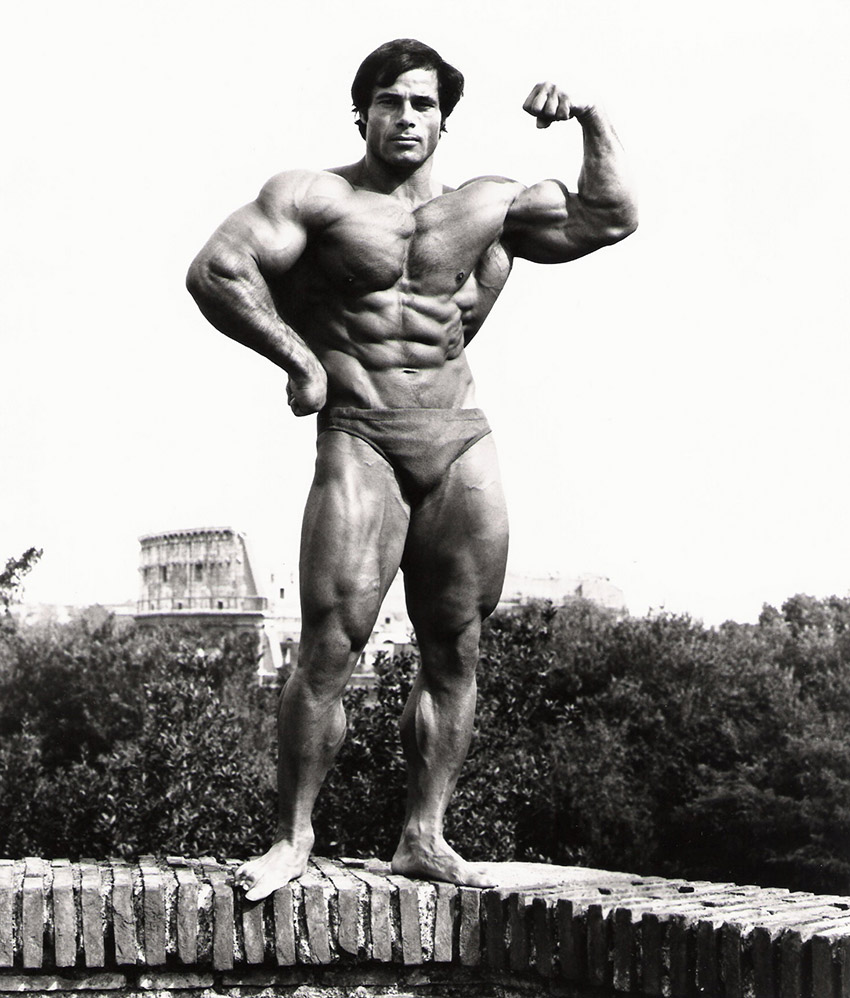 "Workout because you love your body, not because you hate it"
Biography
From Powerlifting to Mr. Olympia
Franco was born in Ollolai, Sardinia Italy. He first started his career as a boxer then later moved into powerlifting, and weightlifting, and later progressed into bodybuilding. He went on to win the Mr. Olympia title in 1974, 75 , 76, 77 and 1981.
He was much shorter than most of his competitors at 5 ft 5 inches, but Franco's determination and perfection made him a fierce competitor.
Franco competed in the world's first 1977 World's Strongest Man competition. He came in 5th place overall, considering he was much smaller in stature than most of his competitors, this was an outstanding effort. But unfortunately, he suffered a serious leg injury in a race.
The race involved a fridge being strapped to Franco's back with a sprint to the finish line. Franco stumbled and dislocated his leg. This was the last time he competed in the World's Strongest Man event. The next time Franco competed was in the 1981 Mr. Olympia where he took 1st place.
---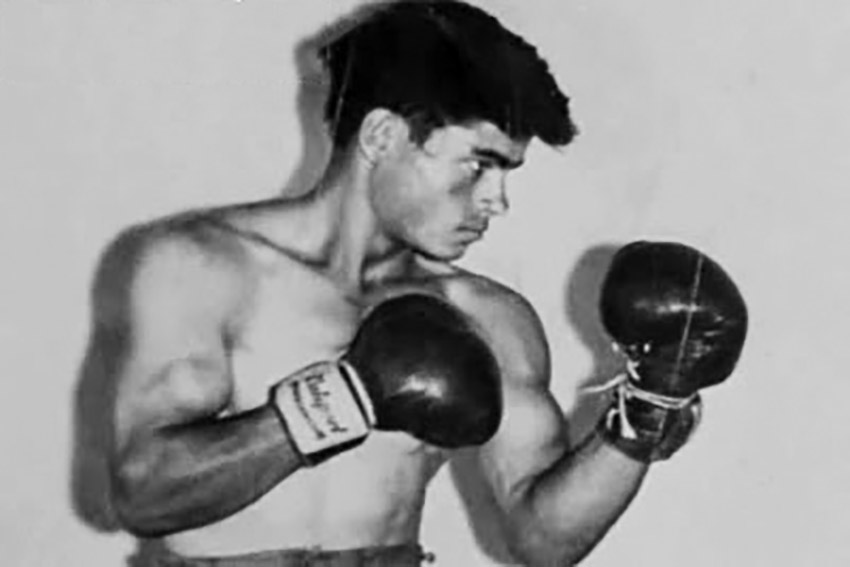 A young Franco boxing.
Landscaping with Schwarzenegger
Being a lifelong friend of Schwarzenegger, who he first met in Munich in 1965 where the two competed against each other on several occasions, they soon became the best of friends.
In 1969 Joe Weider sponsored the two European bodybuilders and gave them a $80 allowance per week to train in America. To pay their way and continue living in America, the two started a bricklaying and patio business called European Brick Works in 1969.
Being considered one of the world's strongest men, he continued to compete in powerlifting and Olympic weightlifting and held a number of world records. Franco also created a training guide in 1988 for men wanting to get in shape. He also trained movie stars such as Sylvester Stallon for the Rambo and Rocky movies, where he turned a thin Stallone into a muscle-bound soldier. He then went on to become a chiropractor.
He's trained movie stars such as Sylvester Stallon for the Rambo and Rocky movies, where he turned a thin Stallone into a muscle-bound soldier. He then went on to become a chiropractor.
---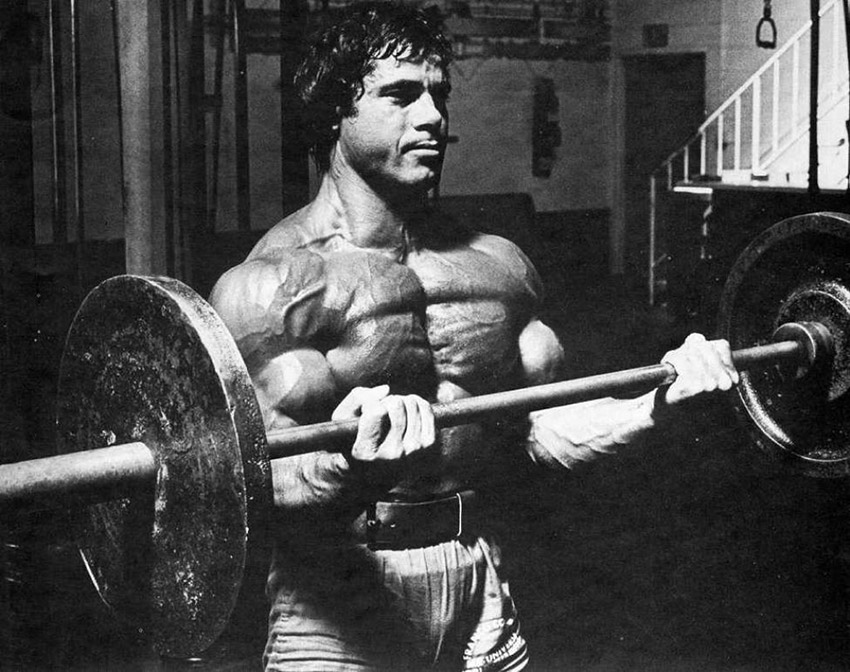 "At one point I wasn't getting enough definition, about 10 days before the Mr. Olympia. So I went to the gym, and I trained so hard in the morning, and then I went and committed myself to another two hours at night."
Training
Training Night and Day
In the early days of training, there was a lot of push and drive from other competitors to support each other through rigorous workouts. At times, Franco remembers training for up to two hours in the morning and then again for another two hours at night.
This was due to the fact he was 10 weeks out from Mr. Olympia and he wanted more definition. He pushed through the workouts and admitted that he did see the results that he wanted, but he couldn't move afterward.
"I did look better, but I could barely walk. I was so sore that I couldn't go to the gym for two days."
Franco says it's easy to get big, he says that there are plenty of guys who are massive and have amazing physiques, but not that many that have the right proportions. For Franco, this came years down the line with a lot of development in other areas first before moving on to create a full rounded physique.
"First I was known for the chest, then I trained for a few more years and I was known for my lats. It took a while for the whole thing to come together."
Boxing Career
Franco first got a taste for training when he started boxing at an early age. He did well as a boxer but found it very difficult to continue with the excessive aches and pains from previous fights.
In one fight he won by knockout in the first round, but the next day he realized he had injuries over his body and couldn't remember what happened. For him, this was the deciding moment to start weight training seriously.
---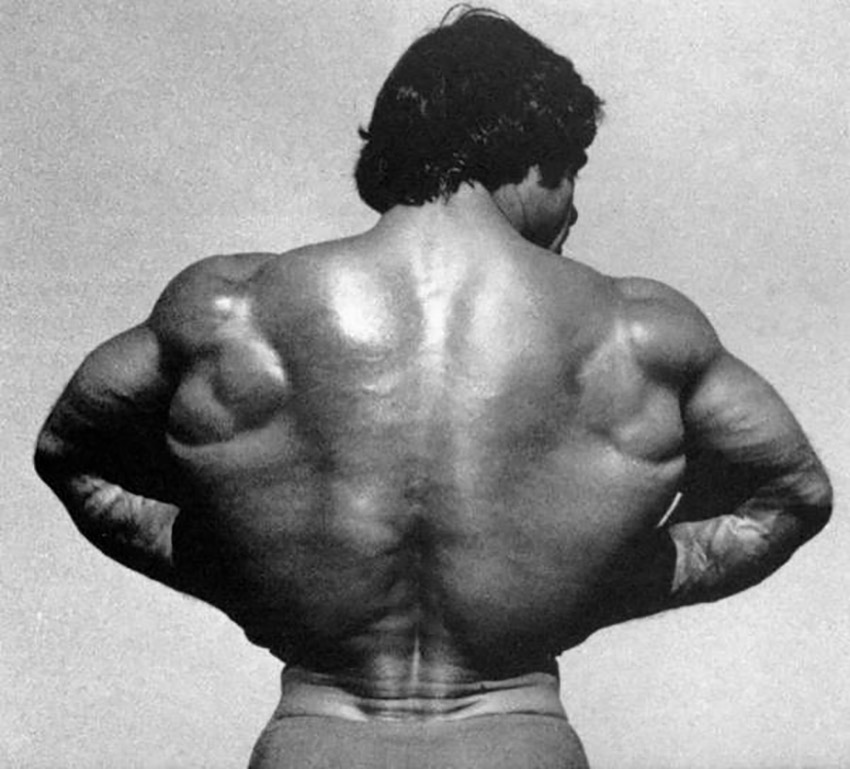 "That is when you have to make a choice: either you put up with that kind of pain, or you do a sport that is safer, like bodybuilding or powerlifting. If you cannot lift the weight, you just drop it on the floor. Boxing is a great sport, but it's really, really tough."
An Art Form
In today's world of competing, Franco is a big fan of trying to bring back the smaller waist and prevent people competing with over enhanced waistlines. He believes that bodybuilding is a sport, and also an art form.
The way people compete now with loud music and performers who demand the audience's attention is not the way Franco likes it. He prefers to earn the respect of the crown, believing that if you've done the hard work you will be applauded.
"As a competitor, I don't want to demand the applause; I want to show how good I am, then be applauded. What is this dancing around like an idiot? That's not part of bodybuilding, in my opinion. The music should be serious music, not this screaming and making the sport into a cartoon."
Training The Stars
Franco designed many programs over the years, one of being for Sylvester Stallone. "Sly" as he's known in Hollywood needed to pack on an extra 10lbs of lean muscle in time for the shooting of Rambo First Blood II.
The only problem was that he only had 6 weeks to do it. Sly approached Franco in the hope that he could help him get to where he needed to be and fast.
Franco rose to the challenge and put Sly to work, and hard. He would train him twice per day, once in the morning and once in the afternoon. Looking back at Rambo I and II you can see a huge difference in his shape and size. You can follow Franco's program and him talking about the training method he used to bulk Sly up online.
Franco's Program
Looking back over Franco's training routines, he was all about size and strength. There were times he could clean and jerk 400lbs, this man was a true powerhouse. But for hs standard bulking program he would train each body part twice per week as hard and "relentless as possible." 
For example, his deadlift workout was intense. As Franco describes it, "300lbs for five reps, 400 for five reps, 500 for five reps, 600 for two or three reps, 650 for one rep and 700 for one rep."
An example of Franco's training can be seen below. The core workouts would be on days 3, 5, 6, 9, 11 and 12, and in the afternoon on day 1.
The Plan
| | Morning | Afternoon |
| --- | --- | --- |
| Day 1 | Chest – Shoulders | Arms |
| Day 2 | Back | Legs |
| Day 3 | Chest – Shoulders | – |
| Day 4 | Arms | – |
| Day 5 | Legs | Back |
| Day 6 | Chest – Shoulders | – |
| Day 7 | Rest | – |
| Day 8 | Arms | Legs |
| Day 9 | Back | – |
| Day 10 | Chest – Shoulders | Arms |
| Day 11 | Back | Legs |
| Day 12 | Chest – Shoulders | – |
| Day 13 | Arms | – |
| Day 14 | Rest | – |
---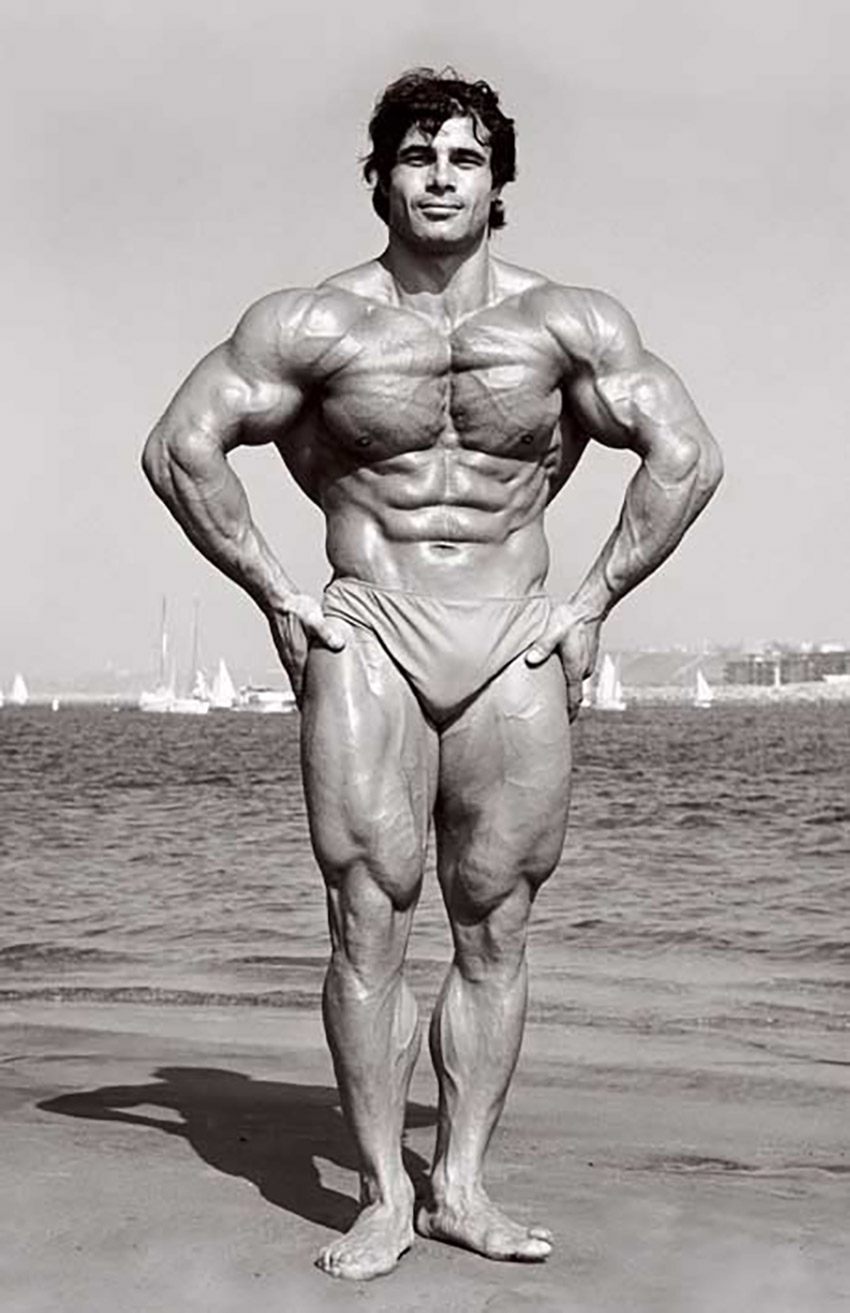 Nutrition
Fad Diets
Among his may recommendations, he advises that people shouldn't pay attention to any fad diet such as low carb, food combining, and the avoidance of eggs. He recalls there were times himself and Arnold would eat only yolks to increase their strength and testosterone.
Franco actually advises that eggs are the best source of protein anyone can have, and is a must for anyone on a fitness program. He claims that the dietary guidelines regarding eggs are completely wrong. He states that egg yolks contain enough fat emulsifier lecithin which will neutralize cholesterol from other foods
Case Study
Franco often refers to a case study in which the consumption of egg yolks were tested among participants; "In a group of 100 people, the first group ate eggs. The second group drank only milk. The third drank milk and ate eggs. And people thought that third group is really going to have high cholesterol. But the eggs lowered the cholesterol, even in the group drinking milk."
Moving to Franco's diet today, he doesn't eat the 200g of protein that they once did, he will now eat much less, roughly 120g per day. But he'll always recommend good quality sources of protein, such as eggs, fish, dairy, and meat (including poultry and pork).
Franco's Muscle Building Diet
To go along with the training program he designed for Sly in preparation for Rambo II, Franco also put together a meal plan. The idea was to give the body all of the necessary nutrients and macros it needed for building muscle and losing fat.
Everything listed below will have been from whole food sources, including the granola, which will have been made using hand selected ingredients. As for the wine, this choice may be debatable today, but it worked for Franco.
Breakfast
3 eggs
1 piece fruit
Large glass of orange juice
Yogurt with milk and granola cereal
Mineral water with a vitamin and mineral supplement
Lunch
Fresh vegetable with oil and vinegar dressing
Cooked vegetable
Protein, fish, chicken, lamb or liver
Wine or mineral water
Afternoon
Dinner
Evening
---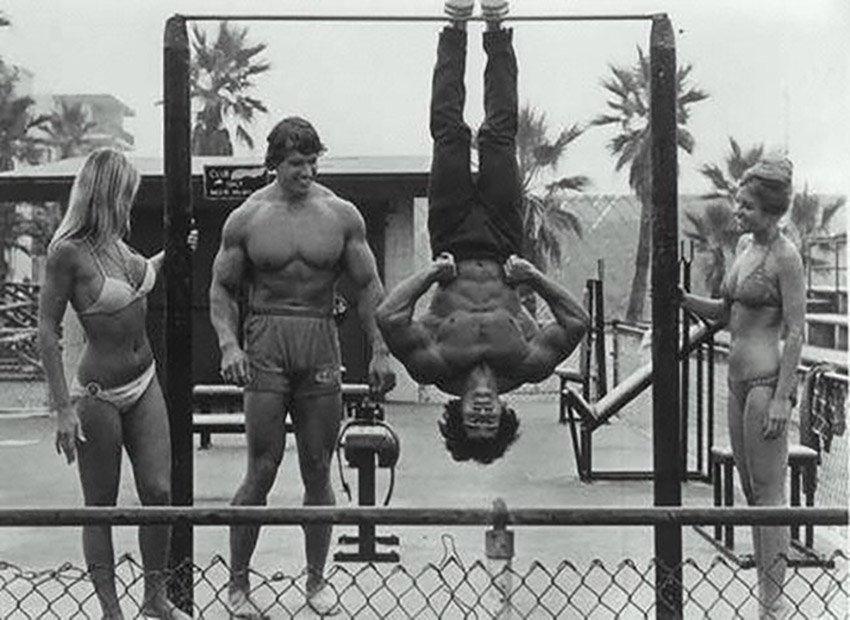 Idols and Influences
Seeing that Franco's best buddy and training partner was Arnold, it's safe to say that Mr. Schwarzenegger was probably his main influence inside, and on occasion, outside of the gym.
Being the best man at Arnold's wedding and supporting him through every training session, the two would rarely be seen apart. Franco describes Arnold as the best training partner he ever had.
Franco talking about Arnold
"One time we were doing squats—sets of 10 with 405 pounds. He walked away after his set to get water, and I was tired, so I did eight. He comes back and says, 'Hey, Franco, I saw you in the mirror, and you did only eight. Do the other two, and start all over.' He had discipline. If it weren't for him, I don't know if I'd have won Mr. Olympia.
Franco doesn't spend as much time in the gym as he used to, instead he'll go for shorter workouts lasting around 20 minutes three times per week. He also likes to play tennis with Arnold on the weekends, cycling and hiking are all on his list of activities.
---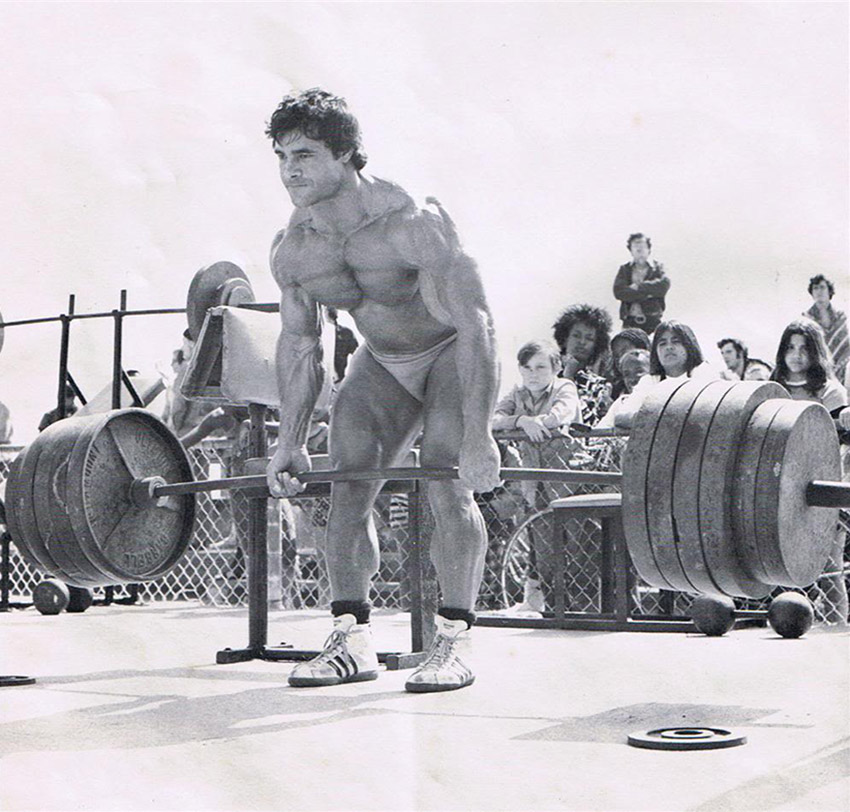 What we can learn from Franco Columbo
Franco had a passion for all things fitness related, especially anything involving lifting weights and testing his strength. From boxing to strongman competitions and all the way to Mr. Olympia, Franco's done it all. If you inspire to be big and strong like Franco or have the desire to progress to greatness, don't let anything stop you.
It didn't stop Franco, even months after a serious leg injury, he was back up on his feet training for the Olympia where he took 1st place. With the same determination and true grit as franco, you too can have your very own physique of greatness.