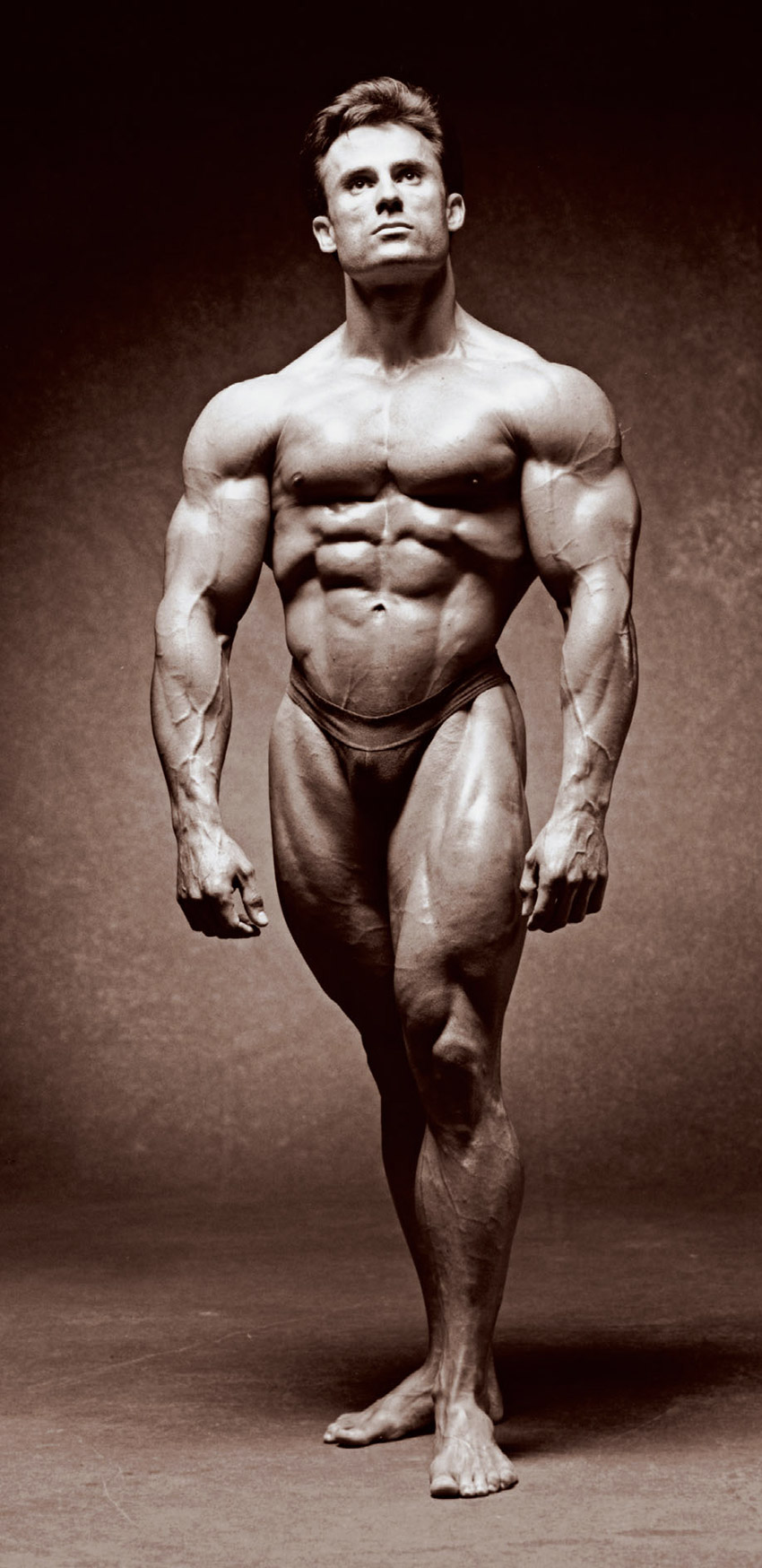 Francis Benfatto
Bodybuilder, Personal Trainer
Francis Benfatto is known for having one of the most conditioned and symmetrical physiques in the industry. He's spent years perfecting his routines, diet and training principles. He's also known for utilizing a training method call A.R.T (auto-regulation training), which has enabled him to continue competing well into his late 40s.'
Francis has been competing for over 20 years, but it wasn't all blue skies, he also faced setbacks when judges didn't take his physique serious enough. Francis has always trained for perfect symmetry and conditioning rather than pure size. After a 13 year break, making a return to the stage at the age of 48 in 2006, he wowed judges with his incredible physique he spent years perfecting, this is his story:
---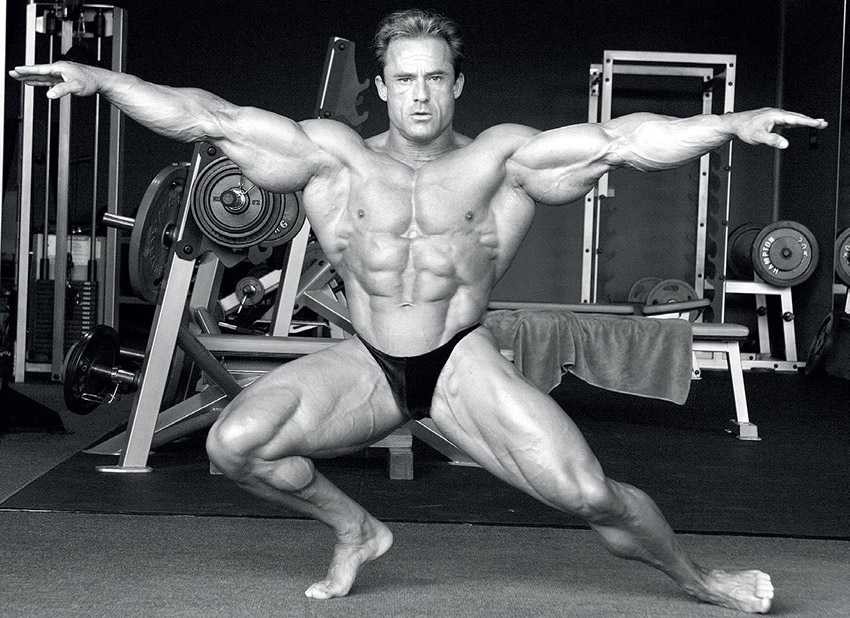 "I wanted to reach my full potential at 48 years old, which was unique in Bodybuilding history, so I achieved what I set out to do."
Athlete Statistics
Full Name: Francis Benfatto
Weight
Height
Arms
Chest
205 - 215lbs (88.5 - 93.0kg)
5'6" (167.5cm)
20"
51"
Waist
Thighs
Calves
29"
27"
18"
Year of Birth
Nationality
Profession
1958
Moroccan (resides in South Africa)
Bodybuilder, Personal Trainer
Era
1980, 1990, 2000
| | |
| --- | --- |
| Weight | 205 - 215lbs (88.5 - 93.0kg) |
| Height | 5'6" (167.5cm) |
| Arms | 20" |
| Chest | 51" |
| Waist | 29" |
| Thighs | 27" |
| Calves | 18" |
| Year of Birth | 1958 |
| Nationality | Moroccan (resides in South Africa) |
| Profession | Bodybuilder, Personal Trainer |
| Era | 1980, 1990, 2000 |
---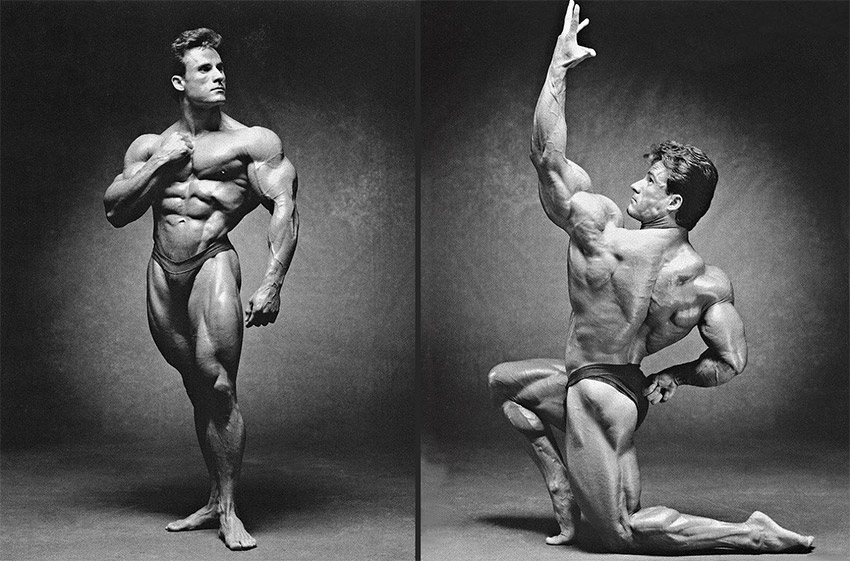 "My choice of maintaining a bodybuilding lifestyle helped me to start with a good shape for the Australian contest preparation. I never stopped training and looking after myself since I started bodybuilding in 1974."
Accomplishments
As we can see Francis didn't win many 1st places over the years, but this didn't stop him for being known as one of the most defined and conditioned physiques throughout the entire bodybuilding community. He strived forward each year with a love and passion for creating the perfect masculine body that he tried so hard to master over the years.
Apart from creating his world renowned conditioned body, he has trained thousands of people and helped the achieve their very own physique of greatness.
1982 – Mr. France 1st
1985 – Mr. Universe MW 1st
1985 – IFBB World Amateur Champ. MW, 5th
1986 – IFBB European Amateur Champ. MW, 3rd
1986 – IFBB World Amateur Champ. MW, 3rd
1987 – IFBB World Amateur Champ. MW, 2nd
1988 – IFBB Grand Prix France, 9th
1988 – IFBB Night of Champions, 9th
1989 – IFBB Grand Prix France, 6th
1989 – IFBB Grand Prix Germany, 4th
1989 – IFBB Grand Prix Spain (2), 6th
1989 – IFBB Grand Prix Spain, 8th
1989 – IFBB Grand Prix Sweden, 7th
1989 – IFBB Mr. Olympia, 12th
1990 – IFBB Night of Champions, 8th
1990 – IFBB Mr. Olympia, 6th
1991 – IFBB Arnold Classic, 10th
1991 – IFBB Ironman Pro Invitational, 7th
1991 – IFBB Mr. Olympia, 7th
1992 – IFBB Arnold Classic, 9th
1992 – IFBB Mr. Olympia, 15th
1992 – IFBB Pittsburgh Pro Invitational, 8th
1993 – IFBB Arnold Classic, 13th
1993 – IFBB Grand Prix France, 9th
1993 – IFBB Grand Prix Germany, 13th
2006 – IFBB Grand Prix Australia, 6th
---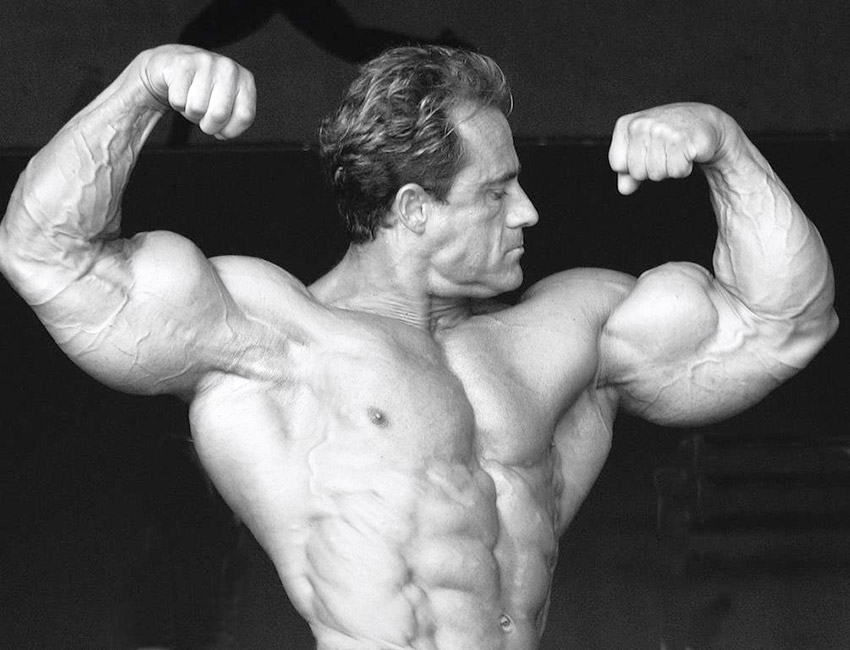 "My decision to compete once again came during some exhibitions I was doing in South Africa. I got motivated during the process of getting in shape for these appearances. My body response was good and looking at the pictures I saw a possibility to compete again"
Biography
A Facination With Strength
Francis' journey into weight training first started at 11 years of age with a deep fascination of the aesthetics of a muscular body and what could be achieved with hard work.
At the age of 14, Francis and an old friend Alain joined the Baretta gym in Toulouse France. This was a place where powerlifters, weightlifters, and bodybuilders would all train together, "cohabited in perfect harmony" as Francis put it.
Francis recalls really enjoying the atmosphere and the comradery that existed at the time. The way they would all struggle together to make the last rep and push heavier weights. "I really liked the atmosphere, the spirit and the sympathetic ambiance that reigned at the time, all of us enjoyed enduring and struggling"
Dedication From The Beginning
Throughout the years, Francis believes that he was made for bodybuilding. Training with weights made his stronger and more defined, he enjoyed to entire process from start to finish. But one thing stands out the most, and that's his love for "the pump."
"What I enjoyed the most about training was the muscle sensation and pump, and then, the relaxing almost magical feeling coming along that lasted for hours thereafter a great training session."
He enjoyed weight training so much at this early stage of his life that he would do anything to save extra money to afford more food to add to his training.
"I can even recall that during this time, I choose to walk from home to the gym, for over an hour instead of taking the bus to spare money, and then, buy milk to get more protein into my body while training."
Defined Physique
Francis progressed throughout the years as one of the most defined and symmetrical physiques that ever competed in the Olympia. He continued to perfect his conditioning and those who he trained. Always striving to achieve the perfect balance of size, low body-fat, and overall conditioning.
At the age of 48 in 2006, Francis stepped onto the stage at the Australian Grand Prix with an incredibly defined physique, a body that surpassed any of his junior attempts on the stage. Given the fact that Francis is well know for his definition and conditioning already, that was an outstanding effort.
His conditioning in the 1990 Mr. Olympia struck him a deal with Joe Weider who signed the newcomer to a contract, as Joe said that 1991 would be Francis' year. Unfortunately for Francis, he did not win in the 1991 Olympia but instead came in 7th place. The judges preferred huge size over shape and conditioning.
---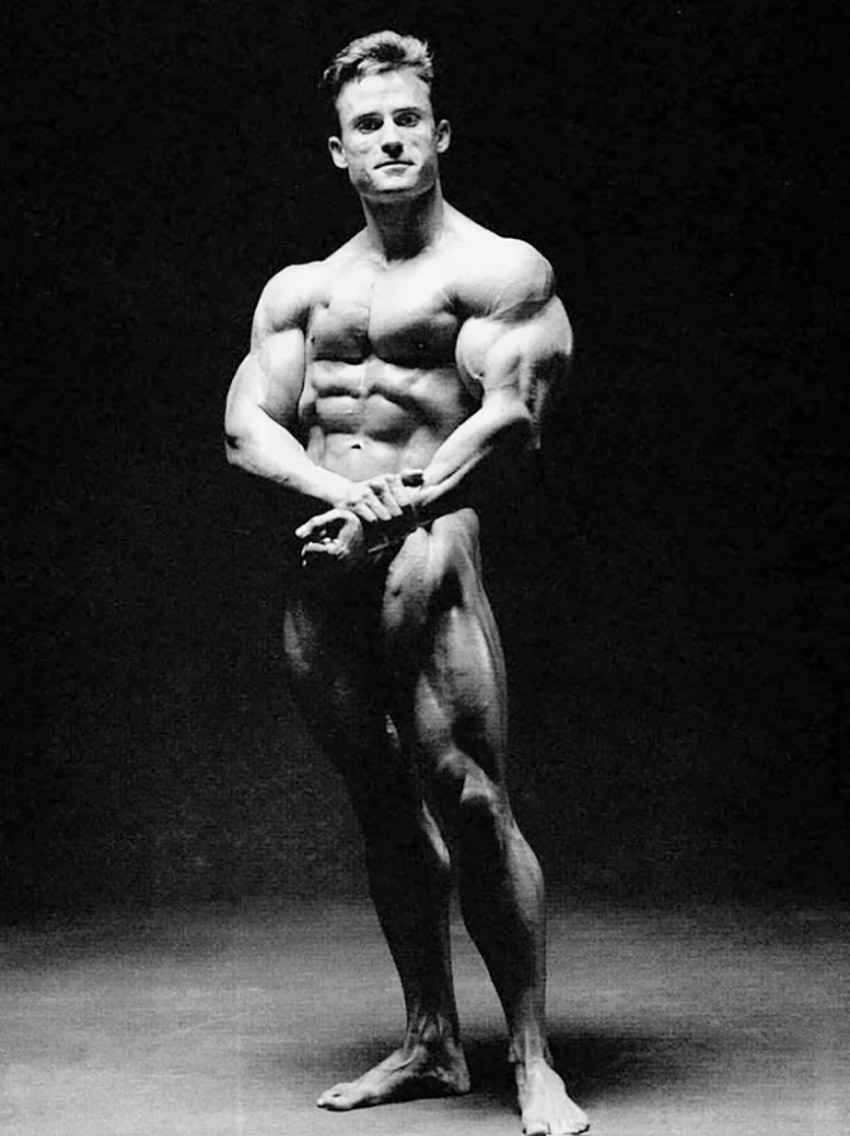 "I was representing again the values of bodybuilding, which are not what the judges are looking for in Bodybuilding Competitions."
Losing Hope
Francis started to give up hope knowing that the judges were only going to mark the competitors on size over perfection. He competed in the 1993 Arnold Classic, and the French and the German Grand Prix. It was apparent his heart wasn't in it as it used to be. This was his work year overall, he retired this year.
Ever since the very start, Francis was gifted with incredible genetics for bodybuilding. He competed in 1982 and won the Mr. France, weighing in under 62 kilograms, he looked much heavier on stage and in person. He created this illusion by his perfect distribution and shape. Francis recalls winning due to his hard-earned conditioning:
"I won because of my conditioning and my symmetrical body. I learned this lesson early on – if you are ready like no one else, you can beat anyone. I realized that quality is better than quantity. Thus, it's better to be well defined than huge."
---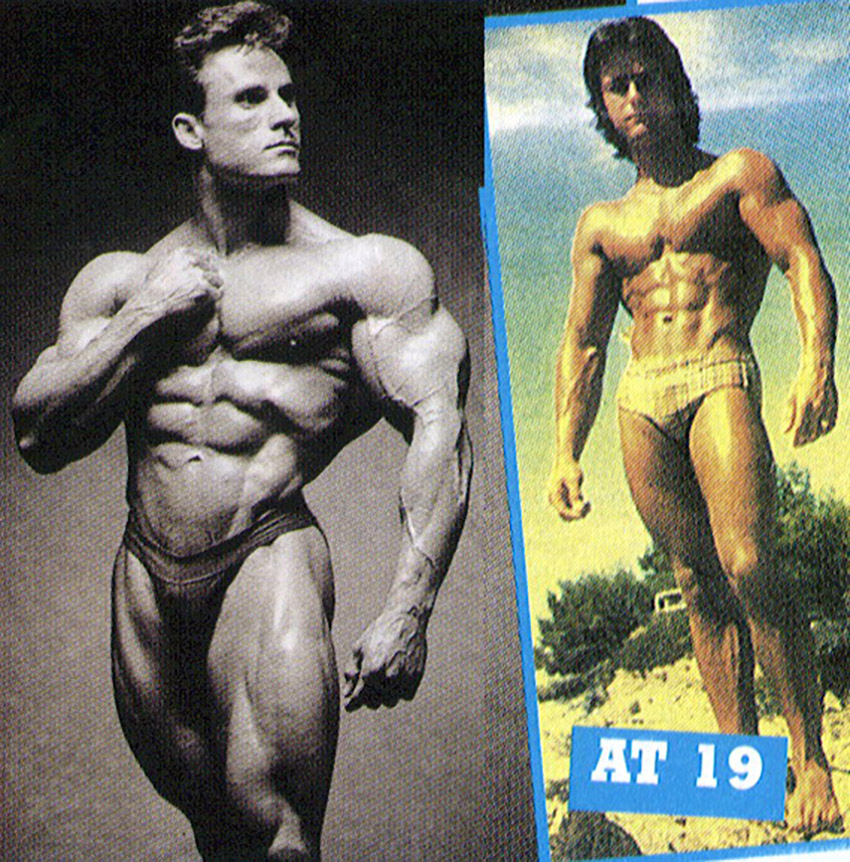 A young Benfatto.
---
Striving for Perfection
From this first win, he went on to take the 1985 Mr. Universe middleweight title and then again in 1987 secured first at the Mr. World for the same weight division. This is when he decided to turn pro and focus all of his efforts on bodybuilding as his main profession. In 1988 IFBB French Grand Prix, he came in the top ten.
When Francis decided to end his professional career in 1993, he went on to experiment on himself and his clients using different training methods and styles to perfect size and conditioning.
Experimenting as a personal trainer, he's improved thousands of people physiques and helped them to reach their full bodybuilding and fitness potential. Through all of this training and progress, he came up with a revolutionary training method called A.R.T System.
---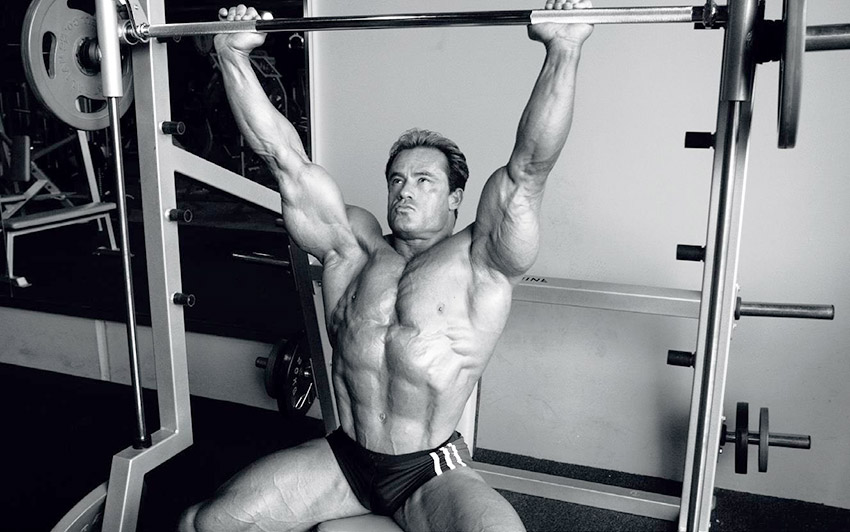 "I also believe that if we follow some rules we can avoid illness in a short medium and long term."
Training
Auto Regulation Training
Looking back to the early days of bodybuilding in the 19760s, '70, and '80 when people such as Francis and Arnold were continuing to grow and improve their overall strength as well as their size. The utilized a training method called A.R.T system (auto-regulation training).
This involved adjustments in the individuals training style or most importantly their training load. It was simply a tool to use that would incorporate adjustments to allow the continuation of training and results.
One of the most important aspects of the A.R.T system was to use a method called R.P.E (rate of perceived exertion) a term that derived from endurance training. It basically translates as "how hard did the exercise feel?"
Rate of Perceived Exertion
Without realizing it, you will have done this yourself already. If you have ever contemplated a set as being too hard, or too easy for whatever reason, you are using RPE through A.R.T. By knowing how to use this method, we can adjust our training patterns to achieve the best results. For example:
| | |
| --- | --- |
| RPE | How the exercise felt |
| 10 | Maximum effort. |
| 9 | Could have done one more rep. |
| 8 | Could have done two or three more reps. |
| 7 | More than 3 reps left. |
| 6 | Moderate effort needed. |
---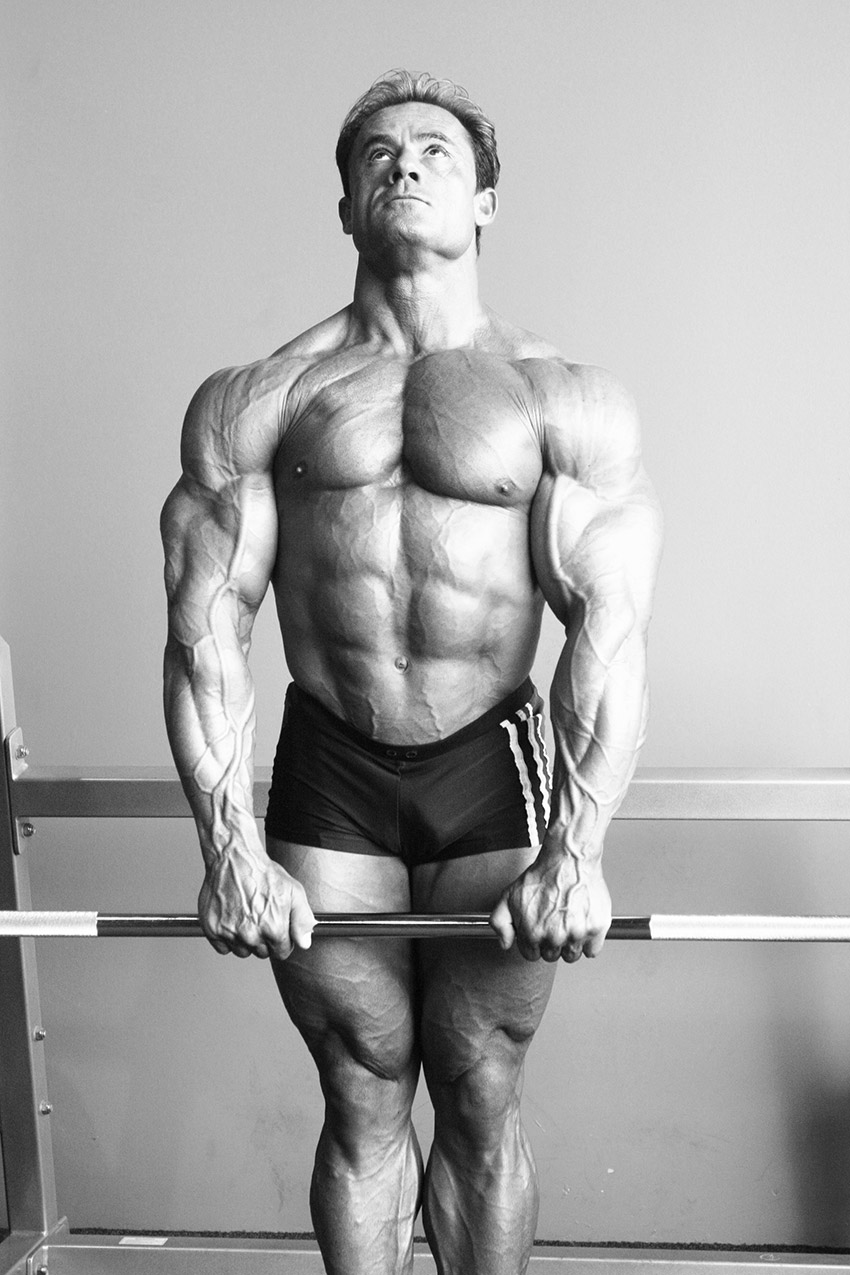 "To improve my overall shape I had to know at which level I was at present time, therefore I did a physical evaluation test to obtain precise indications towards my muscles performance for Strength, Power, Strength of Endurance and Endurance of Strength."
Monitoring Progress
By using this method we can now keep a track of our progress over the course of any particular training period. Whether that is 1, 2 months or years.
The main purpose of using the results chart is to remember how a certain exercise felt at a given point. For example; if we write down in our training record that an exercise felt hard without using the RPE guide i.e. no 10 for squats. But instead write down "that felt hard" how are we to know how hard that was in 3 months time? By using the RPE chart as a progress report, we can easily reference back to this later on in time and check our results more accurately.
This is what Francis Benfatto has been using for decades and still works today.
For a sample training program of Francis' for mass and strength, below is a simple structure of a weekly routine that he suggests for people to use wanting that extra mass to their physique.
---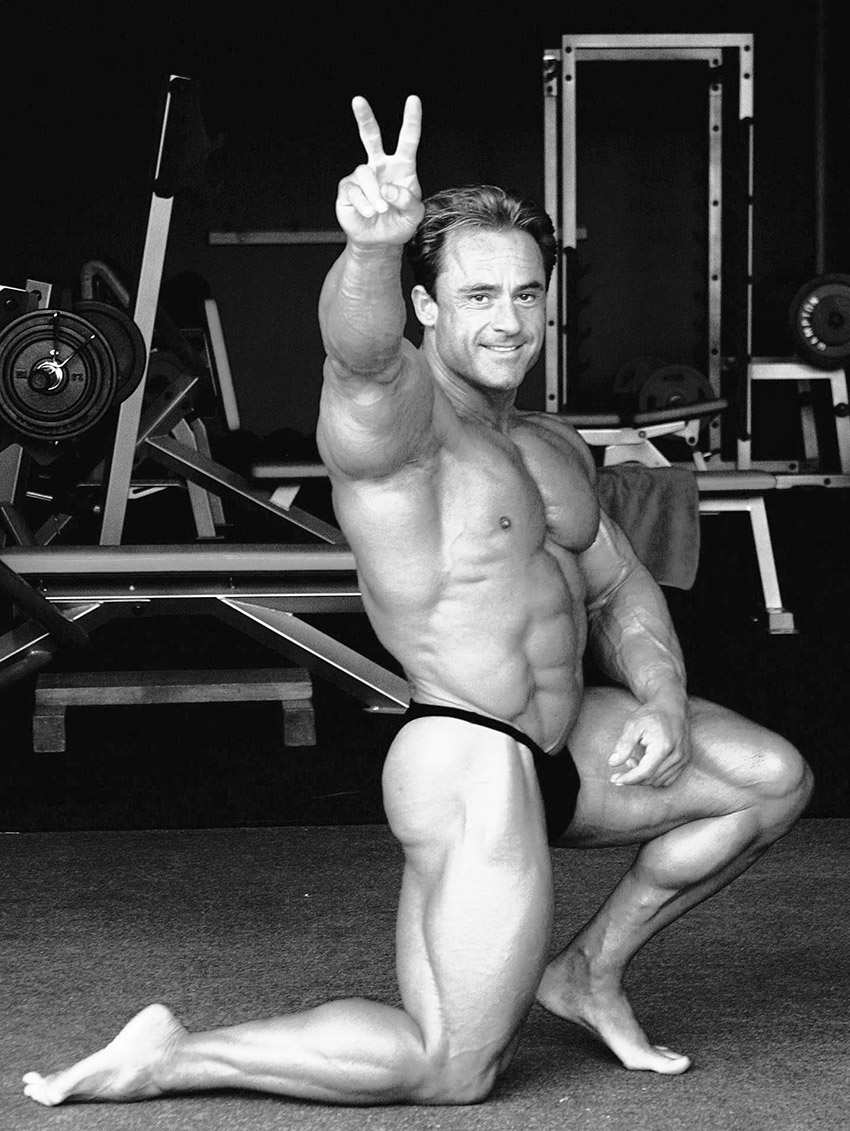 "I never abused anything, therefore my body stayed in good shape on a daily basis. I didn't experience a huge difference in size or quality muscle; therefore I can progress at a normal rate."
Francis' Training Plan
Session 1 = Quads + Hamstrings + Calves
Session 2 = Chest + Back + Abdominal
Session 3 = Shoulders + Arms
Session 1
Squat = 6 to 10 sets of 6 to 10 reps you rest 2 to 3 minutes in between set
Hamstring = Super set between stiff legged deadlifts and lying leg curl = 3 to 5 sets of 8 to 10 reps
Calves = Super set between Standing calves raises and seated calves raises = 3 to 5 sets of 10 to 12 reps
Session 2 
Bench press = 6 to 10 sets of 6 to 10 reps you rest 2 to 3 minutes in between set
Back = Super set between lat pulldowns behind the neck and seated pulley row = 3 to 5 sets of 8 to 10 reps
Abdominal = Super set between hanging leg raises and crunch = 3 to 5 sets of 10 to 12 reps
Session 3
Seated Dumbbell press = 6 to 10 sets of 6 to 10 reps, you rest 2 to 3 minutes
Arms = Biceps = Super set between Standing Biceps Curl and Seated Dumbbell curl (alternated)
Triceps = Super set between Triceps press down and triceps extension with straight bar = 3 to 5 sets of 8 to 10 reps
---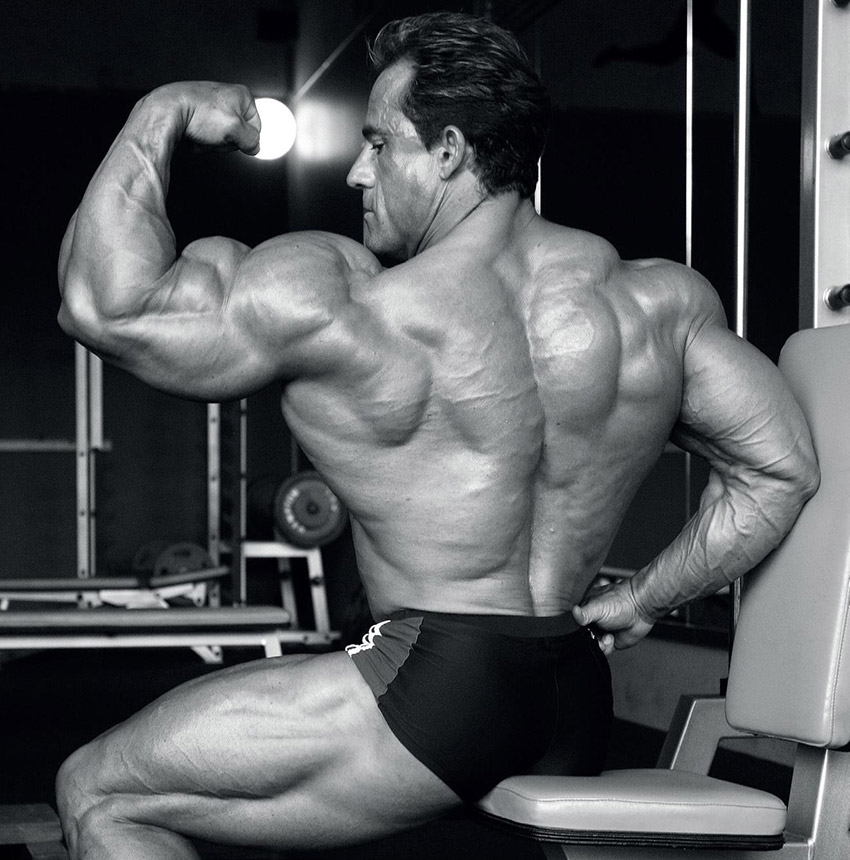 "In my training all year around I am close to my best muscle performance."
Nutrition
The 3 Phase Plan
In preparation for the Australia Grand Prix in 2006, Francis took a long and detailed approach to his diet to make sure he was contest ready. Francis was able to achieve his awesome physique that was primed and ready due to the fact that he stays well conditioned all year round.
He went through 3 phases in preparation which lasted a total of seven months for the 2006 contest. These were:
Phase 1 – Building lean muscle
Phase 2 – Sculpting and defining and
Phase 3 – Depletion and loading
Francis started his nutrition plan with 4 solid meals a day, which totaled 3500 calories. This also included a pre-workout protein drink and a bedtime protein drink. For added focus and strength in the gym, Francis used a pre workout. His diet also included multivitamins, minerals, and amino acids.
"Each nutrition program evolved in sequence during the whole preparation and my goal was to gain lean muscle tissue without the unhealthy and unnecessary fat tissue deposits. By selecting my calories from the right sources as well as having the right ratio proteins/carbohydrates/fats and the appropriate amount of daily calories I was able to do this."
---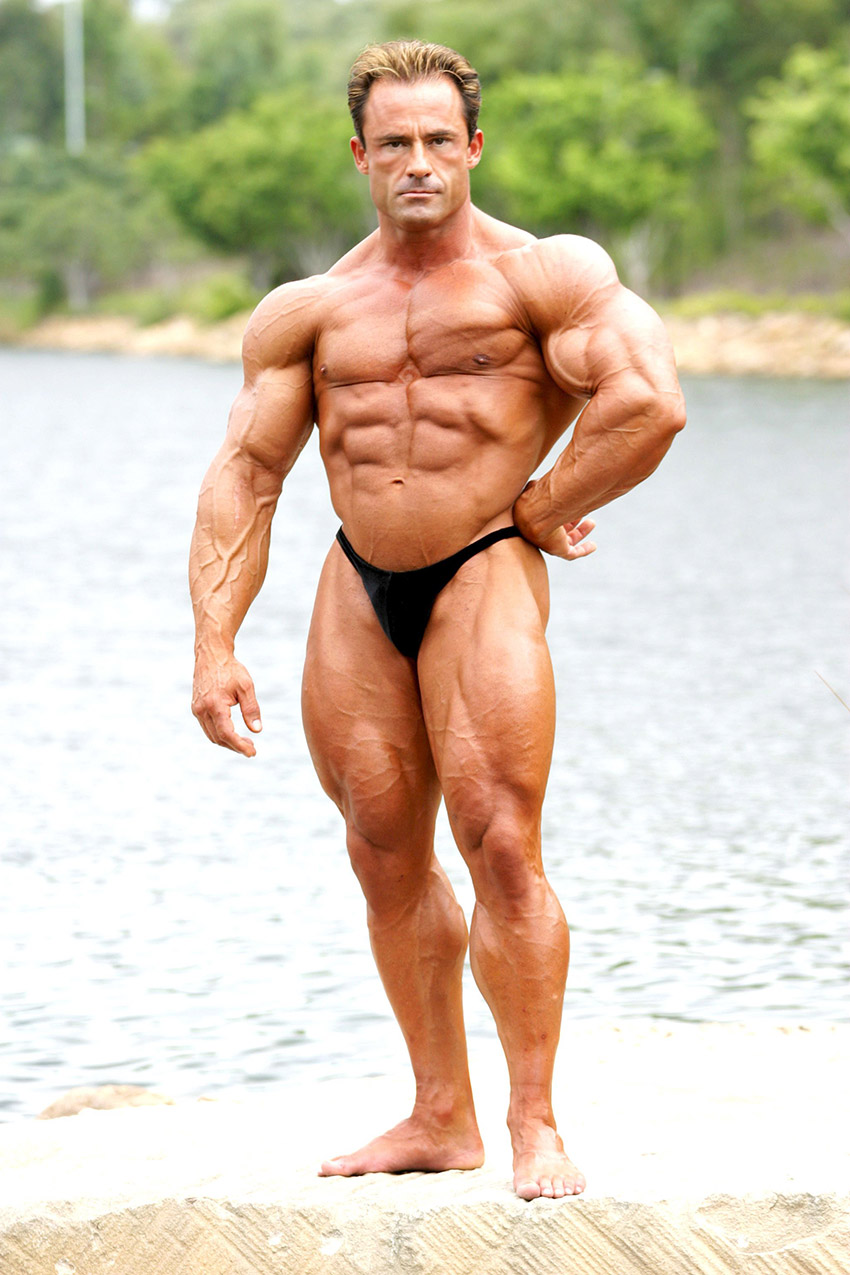 "One of the principles of the A.R.T System is to use each training program as an evaluation test to verify, observe, perfect and change when necessary."
Phase 1
The first phase lasted around 20 weeks, during this time his weight went up from 87 to 99kg of lean muscle. Moving on to phase two, Francis reduced his calories, mainly his carbohydrate intake. He always kept a close eye on his condition during this time.
Francis' approach is incredibly detailed and pinpoint when it comes to monitoring his process and nutrition intake. During these phases, he would always make sure that any bodyweight that he dropped what that through good conditioning and not at the risk of losing hard earned muscle.
Phase 2
During the phase 2 period, Francis would consume 2000 calories, this period lasted around nine weeks. During this time his weight went down from 99 to 90kg of hard defined muscle.
Phase 3
In phase three Francis dramatically reduced his carbohydrates to enable the definition of the muscles to show and also prepare him for ketosis. At this time his calories went down to a total of 1000 calories for a 10 day period. His weight further dropped to 86kg.
The final strategy he used  was to reload with carbohydrates where his weight went back up to 90kg of full lean and hard muscle for the competition.
Francis' Diet
Meal 1 – Breakfast
4-6 egg whites

½ spoon Oats –

 

Low Day

1 – 1 ½ oats – High Day
Meal 2 – Lunch
2 x big Spoons Tuna

1 x mix salad lettuce/tomato/onion/asparagus

2 x teaspoon Olive Oil
Lemon
Meal 3 – Snack
4 – 6 egg whites

½ Low Day or oats

High Day

 

1 x Weetbix or Oats like meal 1
Meal 4 – dinner
1 x Chicken or Turkey Breast

1 small portion of Green Veggies

Little olive oil

Lemon

Snack

  
---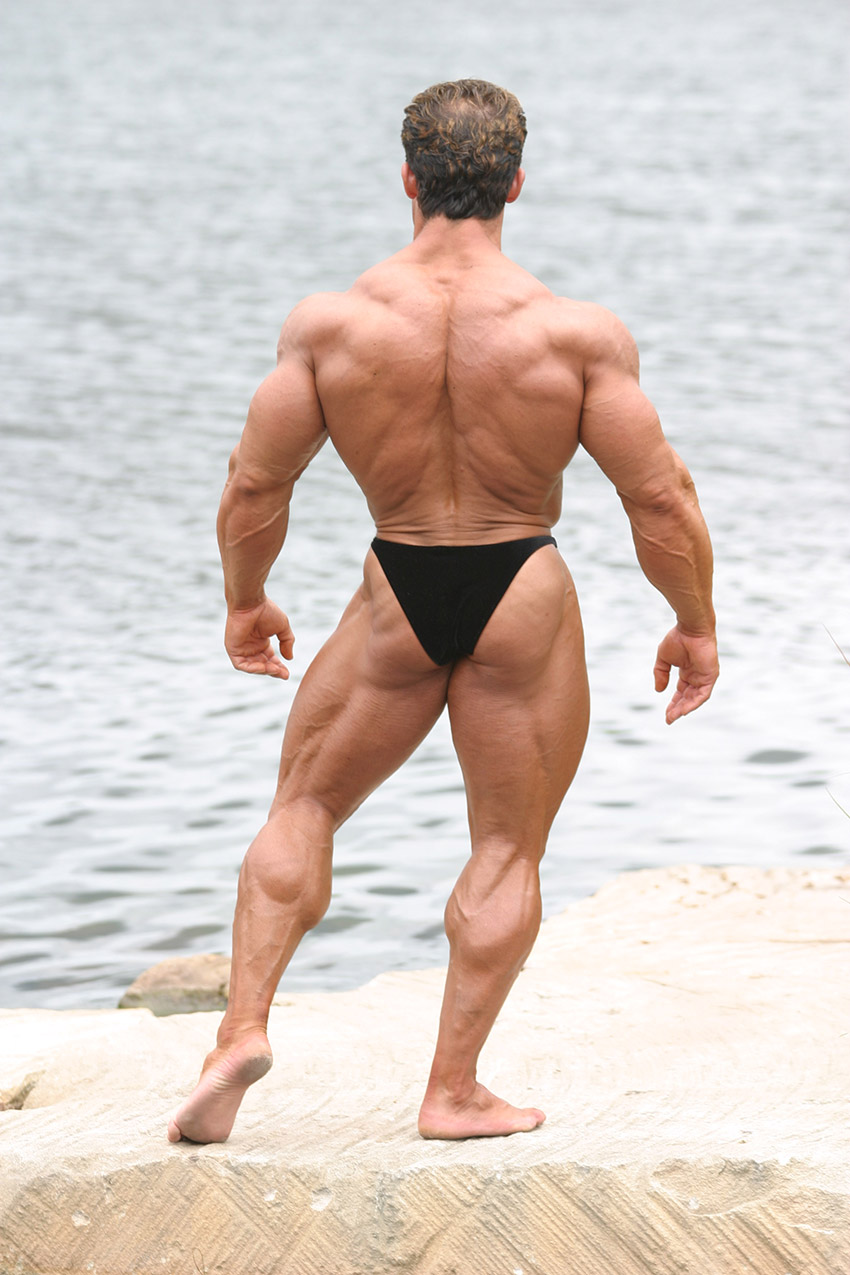 "I feel the late '80s, early nineties was my favorite because each bodybuilder had a different look and personality and posing presentation was an important aspect of bodybuilding. The conditioning was also important, giving the chance for a smaller bodybuilder to be in a top position."
Idols and Influences
Francis' training and motivation over the years come from seeing how his body responds to exercise and the results he can achieve. The way he has found a path and created a perfect system for his own body over the years has enabled him to continue to look and feel great and remain on the top of his game fo such a long period of time despite his age.
He continues to perform and demonstrate his incredible conditioning still today inspiring him to continue perfecting his physique, demonstrating his hard earned efforts, he says "still impress I believe, a wide variety of people." 
In his younger years, he built an aesthetic and symmetrical body, whilst trying to perfect the execution of each and every exercise. he has also learned how to reach amazingly high muscle growth potentials. With this, he became better and better at creating the perfect training plan, and a physique of greatness. This is what motivates Francis, his thirst for perfection.
---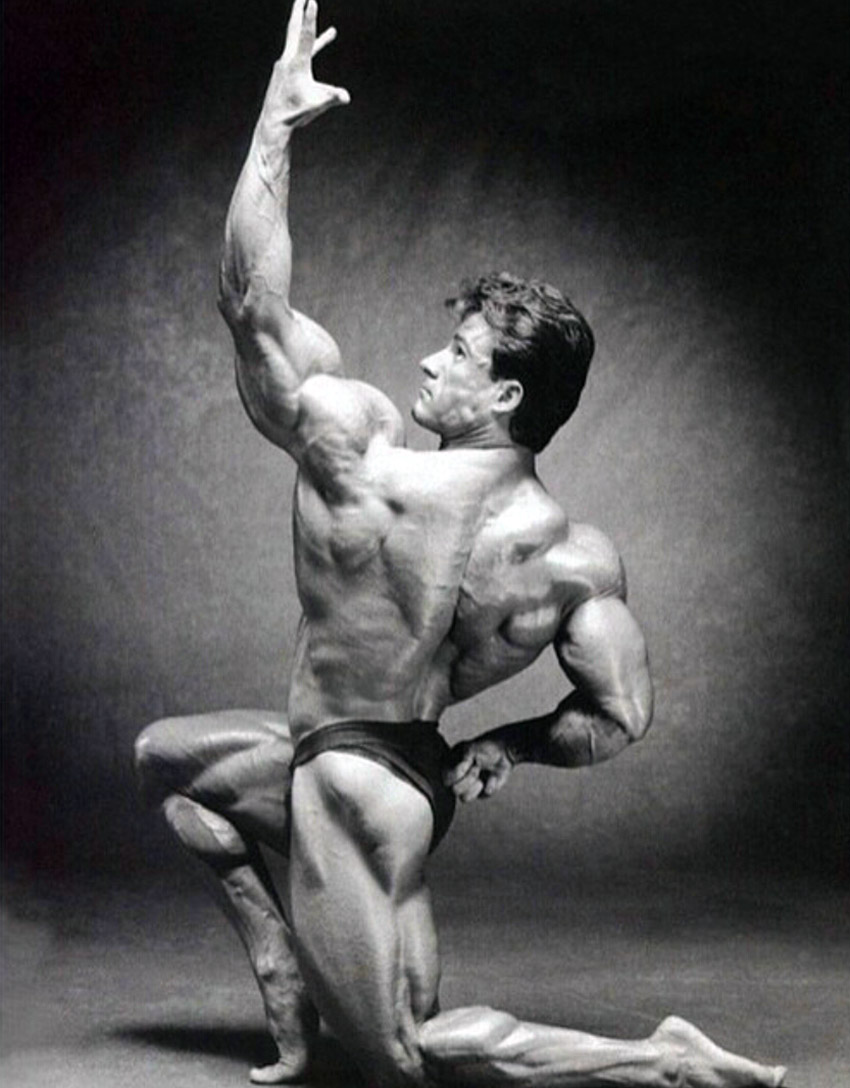 "Today bodybuilding represents mass over symmetry, bulk over definition, and quantity over quality. Before the compromise was more the criteria. The total package should be the winning combination of size, proportion, symmetry, definition, density, aesthetics, with a good look and good stage presentation."
What we can learn from Francis Benfatto
Francis' love for training started at an early age, ever since the first moment he entered the gym, he knew it was the place for him. Recalling how he would save every penny when he was growing up to grow bigger and stronger. Also, the feeling of friendship between other bodybuilders who would also strive for perfection, Francis knew he was made for this world, this is clear to see in the way he's constantly evolved over the years.
His incredibly detailed approach to his diet and his training, Francis has never missed a beat. Never wanting to stop training or learning new techniques such as A.R.T and R.P.T, he's always continued to learn how his body works to make sure he's going to get the best results possible.
It wasn't all plain sailing for Francis, he ha many disappointments and setbacks along the way, but he stayed true to the sport of bodybuilding, and he can proudly say that he's dedicated his life to the science of training and physical perfection.
If you have the thirst, the will and the desire to build your body, mind and your life around bodybuilding, then who better to follow than Francis Benfatto. With years under his belt, there's a lot to learn from his teachings. With the right approach and dedication, you too can have your very own physique of greatness.