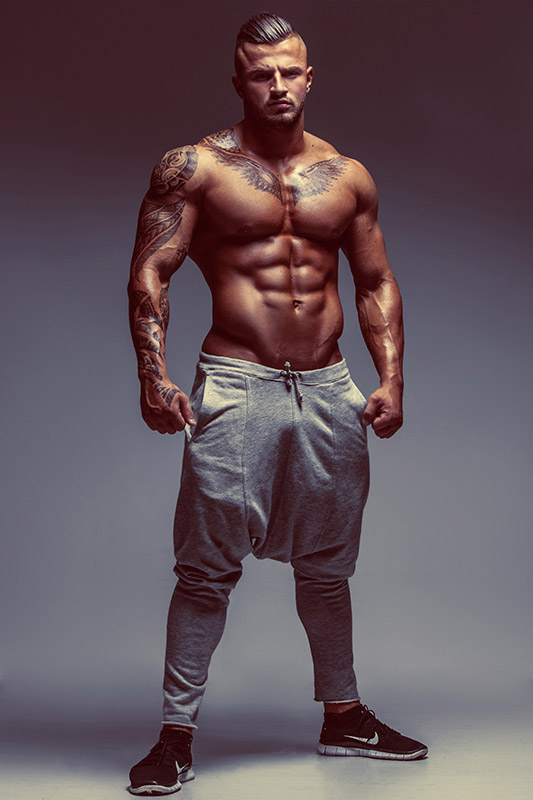 Erko Jun
Bodybuilder, Model
Erko Jun, the "bad boy" who loved getting into trouble and hanging around on the streets, was forced moved from his home country after it was struck with war and conflict. He found he had a side for danger and trouble.
It wasn't until he injured himself in an MMA training session, that he started to rethink his life's goals. His doctor told him he'd never use his leg to its full capabilities again, this only inspired Erko to prove them wrong.
He's risen through setbacks and made a name for himself as one of the best fitness models on the planet. Appearing in numerous magazines and continuing to work hard inspiring others, there's no sign of him slowing down.
This is his story:
---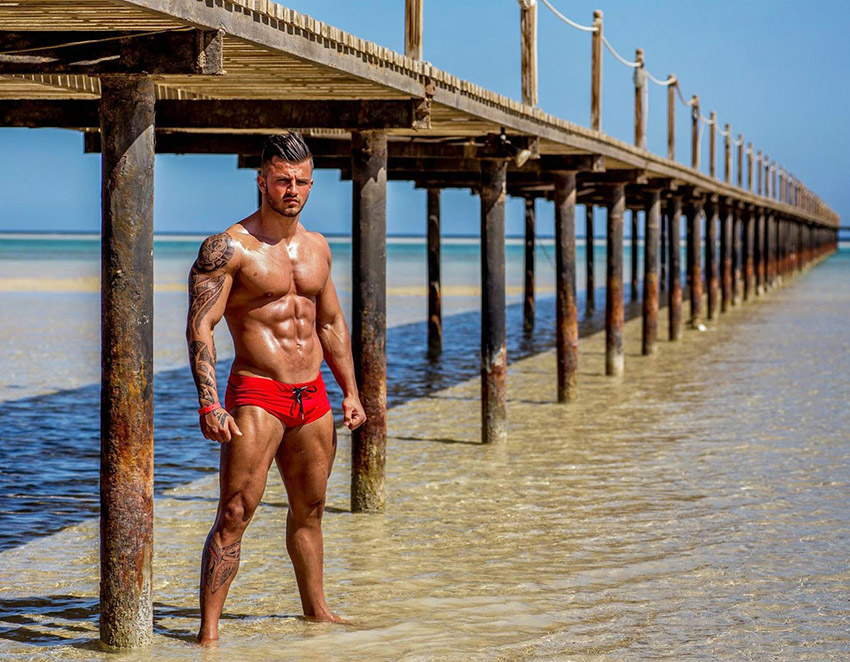 Athlete Statistics
Full Name: Erko Jun
Weight
Height
Year of Birth
Nationality
185 - 195lbs (83.9 - 88.5kg)
5'9" (175cm)
1990
Belgian
Profession
Era
Bodybuilder, Model
2010
| | |
| --- | --- |
| Weight | 185 - 195lbs (83.9 - 88.5kg) |
| Height | 5'9" (175cm) |
| Year of Birth | 1990 |
| Nationality | Belgian |
| Profession | Bodybuilder, Model |
| Era | 2010 |
---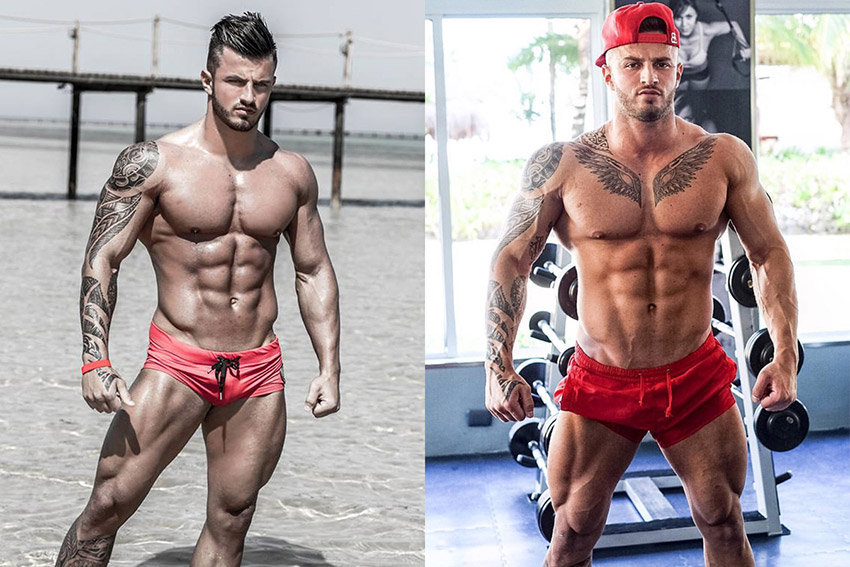 Accomplishments
3-time junior bodybuilding champion.
Balkan Championships 2nd place.
Musclemania Show Miami 3rd place.
---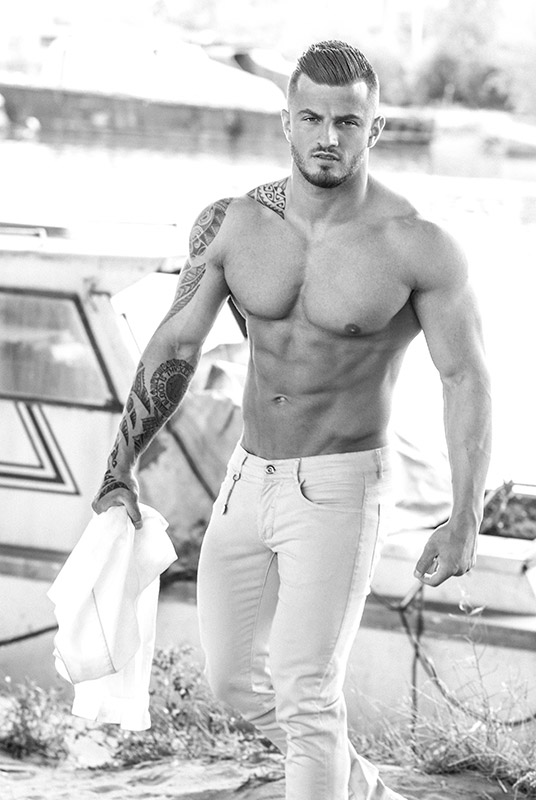 Biography
MMA And Getting Into Trouble
Erko Jun started life in the war-torn country of Bosnia-Herzegovina. At the early age of two, Erko and his family fled to safety from their homeland due to the pressing conflict in 1992.
They eventually moved to Antwerp, Belgium. But things didn't go smoothly for Erko as he became disruptive and displayed an aggressive attitude. He spent nights out on the streets getting into trouble and being a "bad boy" said Erko.
He admits now that it wasn't with the smartest of things. But things soon turned around for him when he met his trainer and mentor Bill Richardson, who showed Erko how to channel his energy into positive things.
Recovery
It all happened when, one day, he injured his leg during an MMA training session. Apart from being a bad boy on the streets, he was a skilled mixed martial artist. Something his father always encouraged him to do. He first started with taekwondo, kickboxing and eventually, he moved onto MMA.
His doctor said that he'd never use his leg properly again after the accident, and urged Erko to train using weights to build up his strength.
This is how he ended up in a tough old school gym in Antwerp Belgium. Bill (Erko's trainer) punished his new apprentice in the gym, and wouldn't let him leave until he'd left everything on the gym floor. He gave it his all, and started to channel his energy in a new direction.
Competing
After seeing tremendous efforts in the gym, and the results that followed, Bill encouraged the young and passionate Erko to compete. Within a short space of time, he became a 3-time junior bodybuilding champion.
This wasn't enough for Erko, he tasted the success of his first competition and wanted a second round. He went on to the Balkan championships and took 2nd place, a short time after that, he went for the Musclemania Show in Miami where he placed 3rd.
Modeling
Needless to say, Erko loved competing and his new life as a bodybuilder. But, he soon realized there wasn't much money to be earned from competitions, it was more about promoting himself and signing modeling contracts.
"That's how I ended up in modeling for different companies and brands. I made it on 6 fitness covers in 2014 internationally and this is something I'm really proud of because this was a dream come true! My goal is to show the world what I'm capable of and everyone that has a dream and truly wants it can make it possible, as long as there is a will."
After years of dedication and hard work, it's clear to see that Erko made his goals into a reality against the odds.
---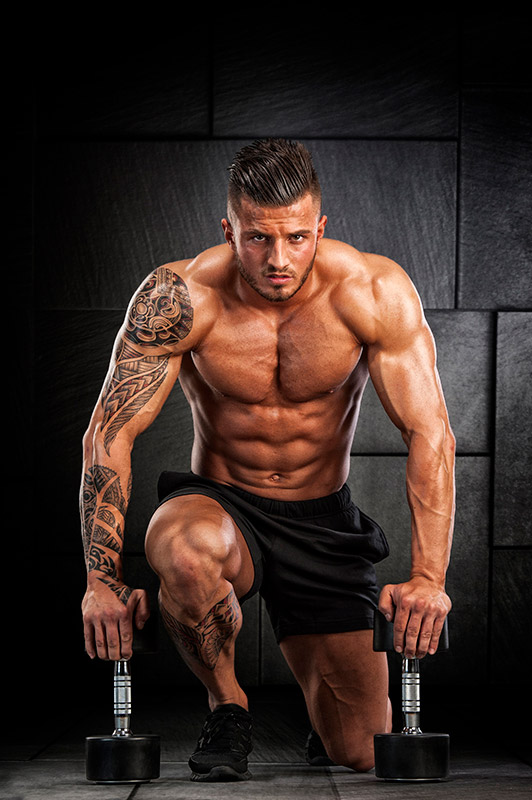 Training
Using a training program that rotates the exercises and rep ranges every week to avoid boredom and repetitive strain on the muscles. Erko outlines his workout using a three-day split and a number of exercises per workout. Below is an example of Erko's training week.
Erko's Training Schedule
Day 1:  6 exercises that change every week) Shoulders:  3 exercises, triceps 3 exercises, calves.
Day 2:  6 exercises for Legs, 3 exercises for biceps.
Day 3:  5  exercises for Chest, 5 exercises for back.
Cardio: 15 min post workout, heart rate 150 – 170.
Here's Erko talking about his training structure:
Repeat: "So I train 6 days a week with weights, and on my 7th day, it's rest or cardio.  It all depends if I have a photo shoot/show or something else coming up. I usually do 3 sets for each exercise, and like I said before, I always train till failure so my reps are high all the time, minimum 25/20/15." – Erko Jun
---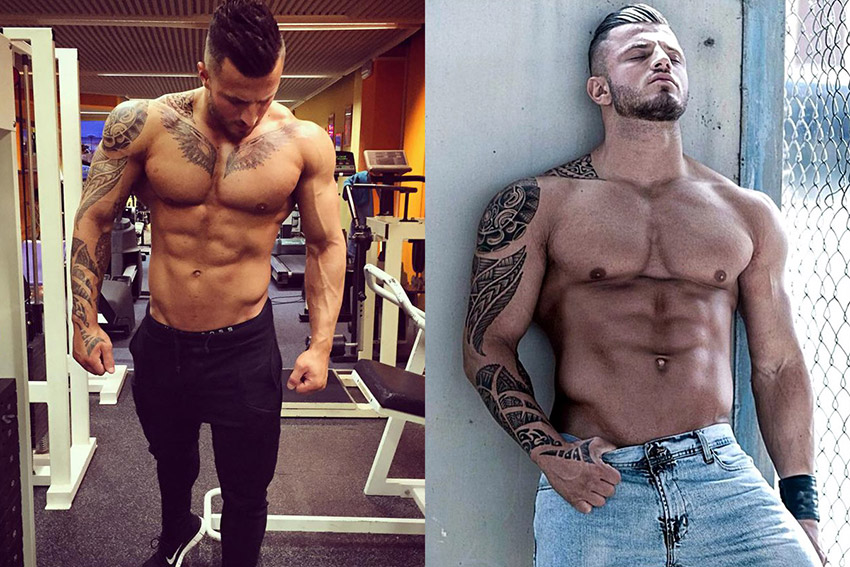 Nutrition
Erko sticks to a healthy diet most of the year so can stay in good shape, which is important for his job as a model. His diet's full of lean proteins, healthy fats, and good sources of complex carbs.
Erko's Diet
Oatmeal 100 gr + 50 gr protein
Chicken 300 gr + 100 gr vegetables
Chicken 300 gr + 100 gr vegetables
Post workout: 150 gr Tuna + 75 gr rice + Lemon
White Fish 300 gr + vegetables
8 Eggwhites + 2 eggs (before bedtime)
Supplements
Must haves: Bcaa's, isolate protein, waxy maize & casein.
---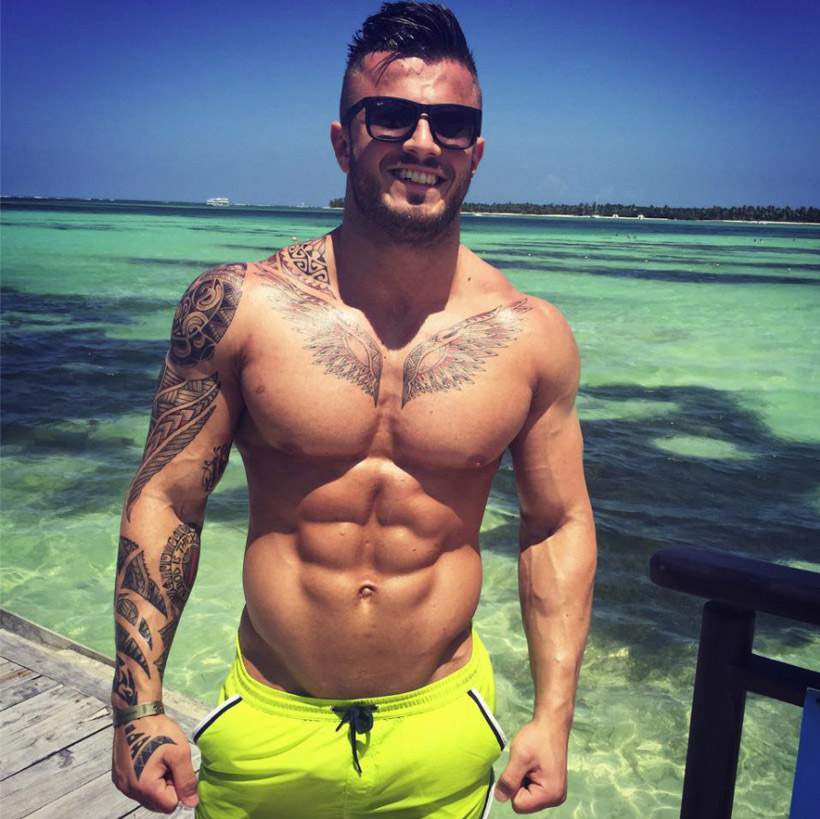 Idols and Influences
It's clear to see that Erko's father was a huge influence for him as he introduced him to MMA and the training life.
Bill Richardson later found a way to channel Erko's energy into something positive, this helped turn the youthful and energetic hopeful into a world class competitor.
Among his own inspirations in life, he's been a "go-to" for fans all around the world. He helps to inspire others to achieve their physique of greatness.
---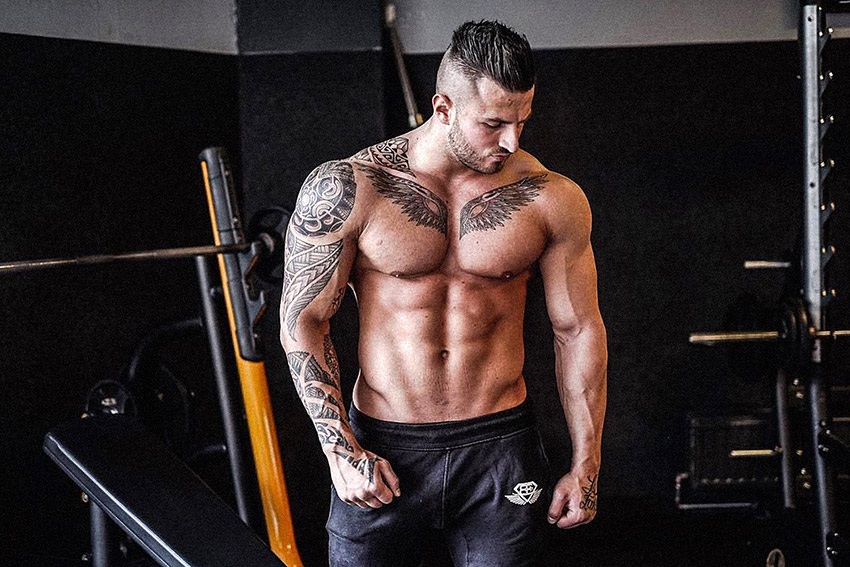 "No matter your situation, you can always improve yourself as long as you never give up."
What we can learn from 
Erko Jun
Being torn from his home country at an early age, and being mixed up with the wrong crowd, Erko had a shaky start to life. It wasn't until his love for MMA and training forced him to rethink life and the direction he was going.
Advised by the doctor to start weight training after a broken leg, Erko defied the odds and not only rebuilt his leg, but also became a world-class athlete.
With the right dedication and spirit, he's proven that if you don't give up, you can achieve your goals with patience and hard work.
Erko Jun's an inspiration for thousands of fans around the world. He continues to motivate people young and old from all walks of life.