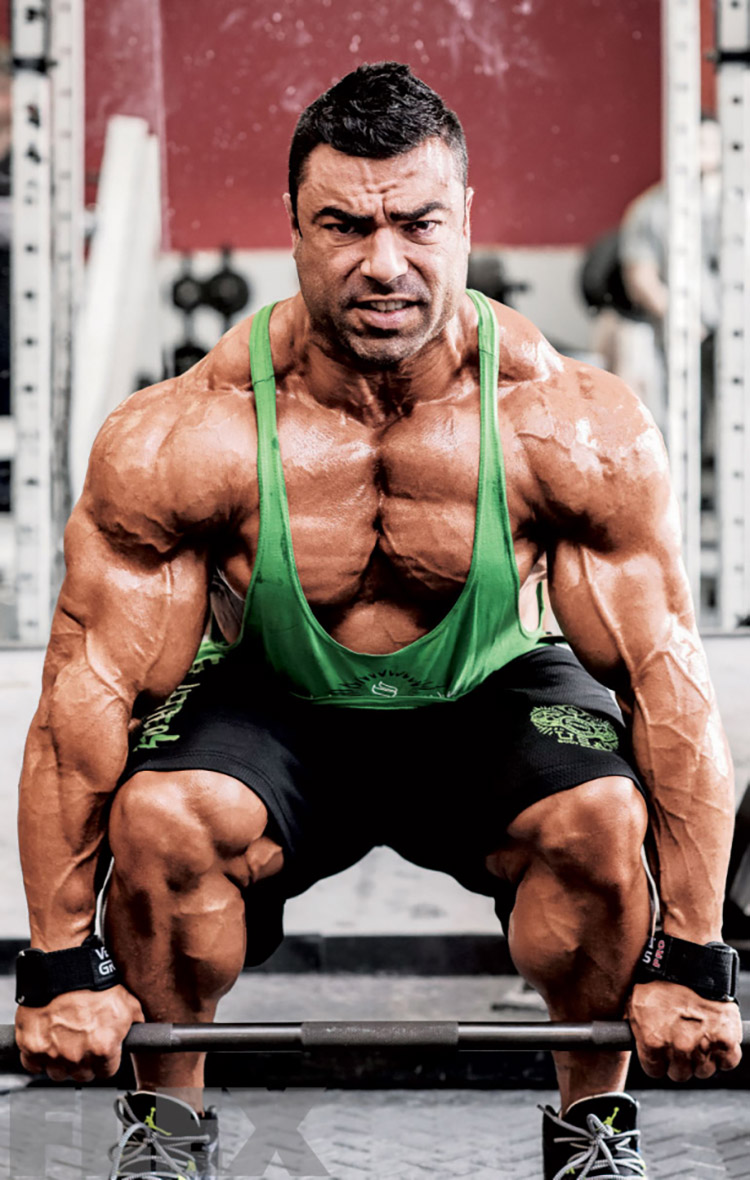 Eduardo Correa
IFBB Professional Bodybuilder
Born in Florianópolis, Brazil, Eduardo Corrêa da Silva was a very active child during his youth. Playing sports all day with friends was something Eduardo enjoyed doing.
When he was a teenager, Eduardo joined a football team where he proved to be one of the best. Although his ability to play football was amazing, he felt that his performance could be better, so he decided to join a local gym to improve his strength.
From there on, Eduardo slowly replaced his passion for sports and football with a passion for bodybuilding. Eventually, he started powerlifting and even competing, winning his first show at only 19 years of age.
Ever since the beginning of his bodybuilding journey, Eduardo has become a successful bodybuilder, with many titles along with the illustrious IFBB Pro status.
This is his story:
---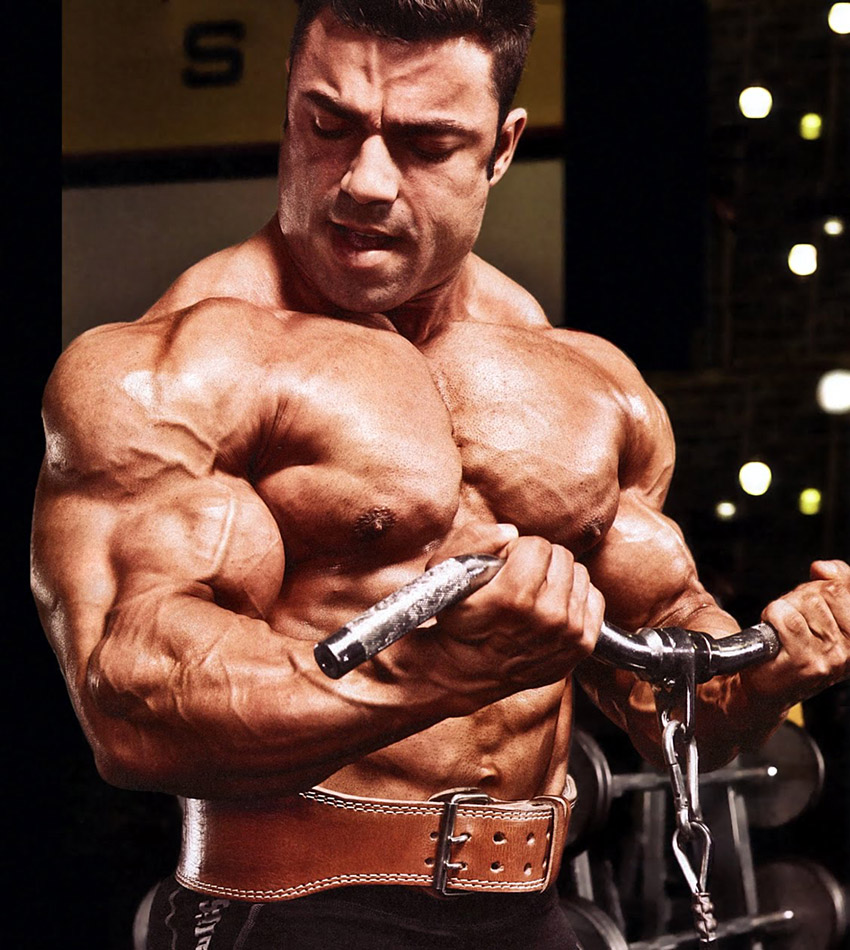 Athlete Statistics
Full Name: Eduardo Corrêa da Silva
Weight
Height
Nationality
Profession
215 - 225lbs (93.0 - 102.1kg)
5'7" (170cm)
Brazilian
IFBB Professional Bodybuilder
Era
2000, 2010
| | |
| --- | --- |
| Weight | 215 - 225lbs (93.0 - 102.1kg) |
| Height | 5'7" (170cm) |
| Nationality | Brazilian |
| Profession | IFBB Professional Bodybuilder |
| Era | 2000, 2010 |
---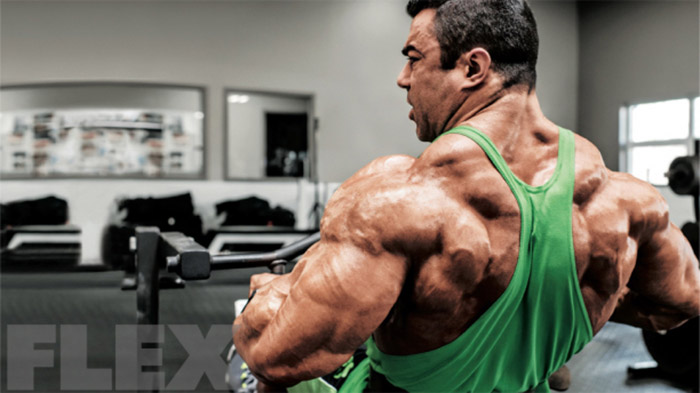 Accomplishments
Competitions
2010 Mr. Olympia 202 – 3rd place
2010 Europa Show of Champions – winner
2009 Mr. Olympia 202 – 3rd place
2009 IFBB New York Pro 202 – 4th place
2009 IFBB Pittsburgh Pro 202 – winner (Debut)
2008 Arnold Classic Amateur – winner
2008 MD Cyber Classic 2008 – winner
2007 IFBB World Championship – winner
2006 IFBB World Championship – 2nd place
2006 IFBB South American Championship – winner
2004 Excalibur – winner
2003 South Florida – winner
2002 Mr. Universe, Nabba – winner
---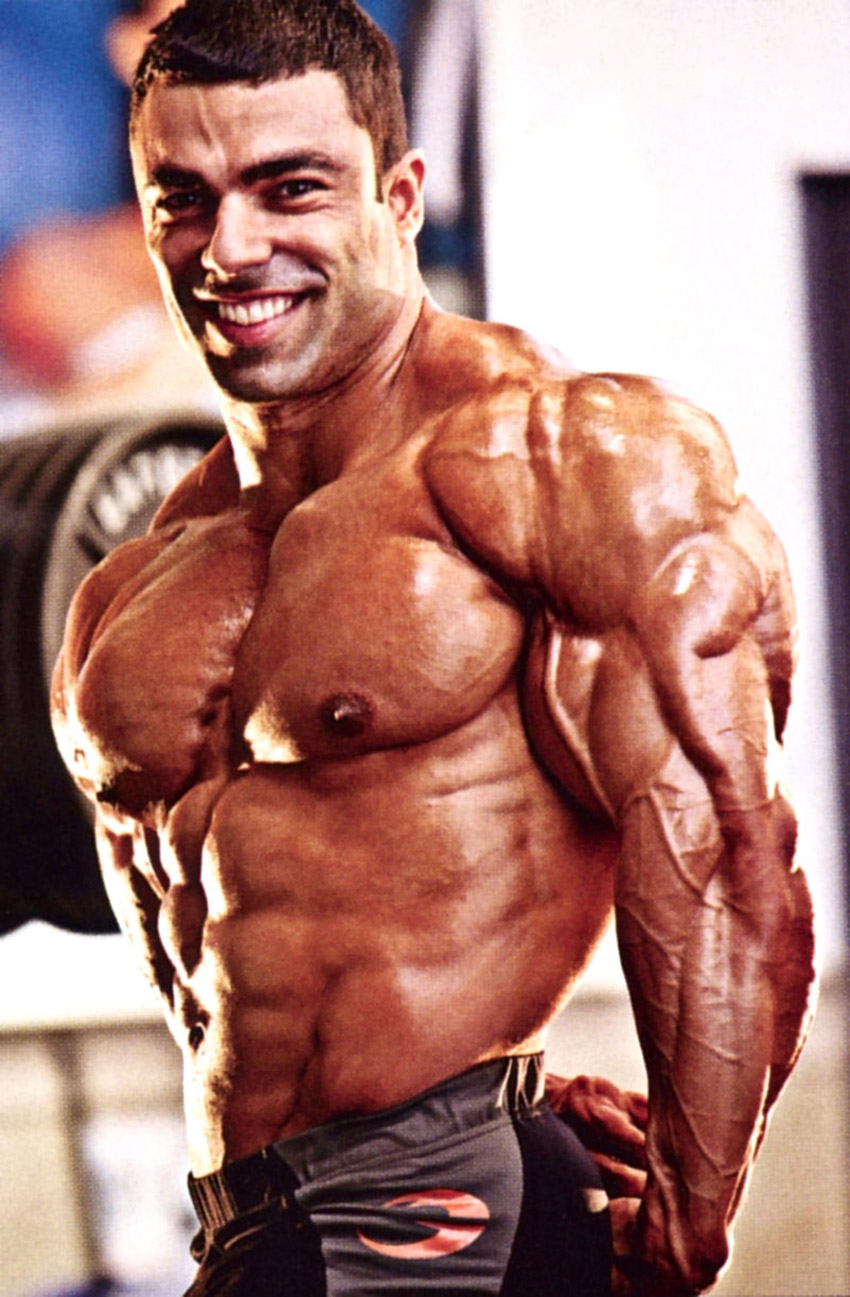 Biography
Childhood and Teens
Eduardo was born in the city of Florianópolis, the capital of the State of Santa Carina. The Brazilian bodybuilder was raised there by his parents, together with his younger brother Bruno.
As he was growing up, Eduardo always showed interest in different sports. He would play football all day with his friends and at the end of the day come home having bruises all over his body from having so much fun.
By the time he entered high school, Eduardo started to play for a famous team located in southern Brazil. That's when he noticed his performance was lacking, even though he had impressive skills. He then decided to join a gym and improve his physical condition.
Eduardo realized the gym is more fun than playing football for him and said; "One thing led to another, and I started powerlifting. The result was that I began bodybuilding, as I fell in love with training and sports."
First Competitions
First time Eduardo competed was when he was 19, at a State championships where he managed to take home 1st place. Even though he won his first show, Eduardo was still inexperienced in competing, which didn't stop him from winning more shows later on.
Soon, he won both the NABBA Mr. Universe, and the Brazilian national competition. These wins meant the beginning of Eduardo's career as a bodybuilder and a competitor.
Pro Card and Other Competitions
After winning the 2006 IFBB South American Championship and 2004 Excalibur competition, Eduardo came in 2nd in one of the toughest competitions – the 2006 IFBB World Championship. The 2nd place meant he missed out on the Pro Card, so he put all his efforts into preparation for the upcoming year.
Eduardo participated in the same competition in 2007, and this time, he managed to take home 1st place, and with it also came the title of an IFBB Pro. After winning the title, Eduardo continued with a series of exceptional results, winning both the 2008 Arnold Classic Amateur and the 2008 MD Cyber Classic.
The successes motivated Eduardo to try new heights – one of them being qualifying for the 2009 Olympia Showdown. He then went on to compete at the Pittsburgh Pro, division, where he came in 1st, obliterating the competition and qualifying for the 2009 Olympia.
The American later participated in the prestigious competition and managed to place 3rd at his first Olympia Showdown, as well as in the 2010 and 2012 versions of the show.
 Life Outside Bodybuilding
When he's not competing or training, Eduardo spends time with his family and fans on social media and managing his business.
---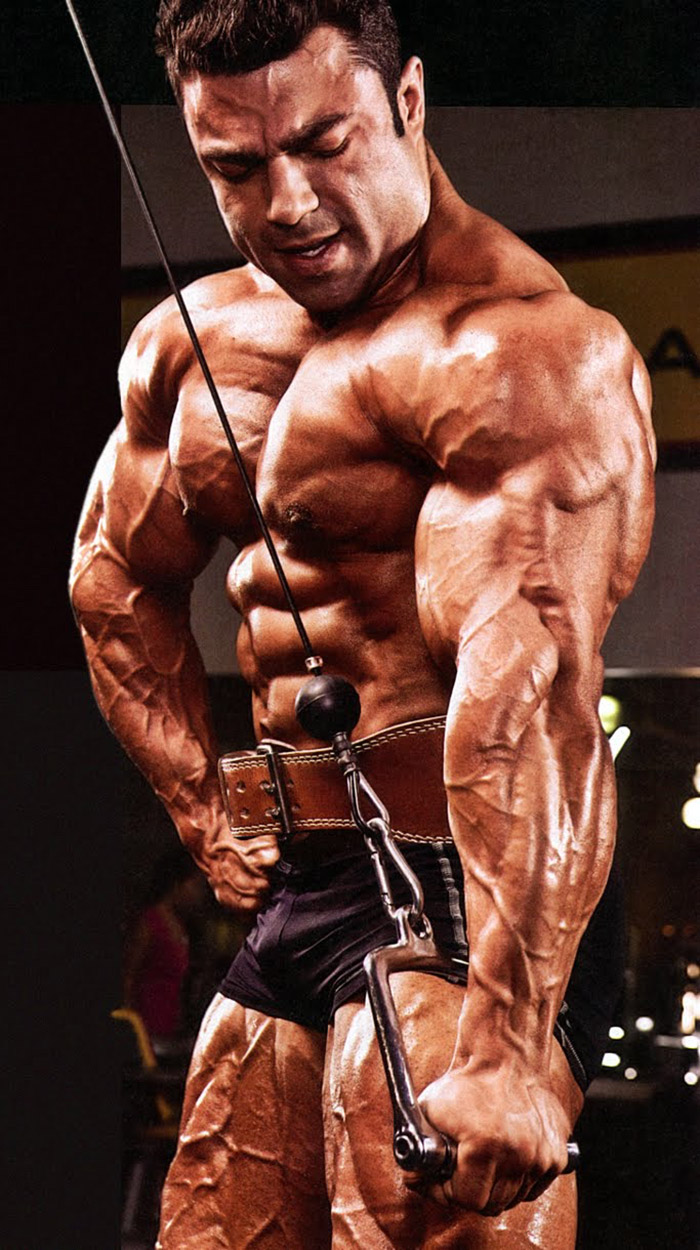 "If your goal is aesthetics, you should focus on that and leave the ego aside. Work the target muscle with strict technique. Don't worry about heavy weights."
Training
Training Philosophy
When Correa trains a certain body part, he makes sure to hit it from all the angles. For example, he does six different exercises for his back only.
Correa says; "They are two types of pulldowns, T-bar rows, one-arm dumbbell rows, machine rows, and pullovers. A common mistake is choosing exercises that are too similar," he stressed. "If you want to bring out all the qualities of body parts, you have to work them with a wide variety of exercises."
Eduardo doesn't only do a variety of exercises for each body part, but also changes up his whole workout routines often. He explains the reason for that is, "to shock the body and make it grow."
Chest Workout
Eduardo's main rule for a good chest session is to contract the muscle as much as possible, as he said himself; "When I'm working chest, I try to maximize the stress on the pec muscles by reducing the involvement of the shoulders and triceps. How do I do that? Well, by keeping the shoulders stabilized during the movement and reaching maximum contraction of the chest even before the arms reach full extension. This increases the efficiency of the exercise."
Correa also stresses the importance of managing the intensity when focusing on a certain body part; "I do use intensity-boosting techniques, particularly drop sets. But it's important to remember that intensity does not measure the efficiency of a workout. When you train, you want to stimulate the muscle, not kill it. So the intensity must be tailored to each situation. A good yardstick to measure that the correct level of intensity is being used is the muscular pump."
These are the exercises Eduardo likes to do when training chest:
Hammer strength incline press
Machine Flys
Cable Crossovers
Weighted Dips
Workout Split
Eduardo's training split usually looks like this:
Day 1: Legs
Day 2: Chest, shoulders
Day 3: Back, triceps
Day 4: Legs
Day 5: Chest, shoulders
Day 6: Biceps, triceps
Day 7: Rest
---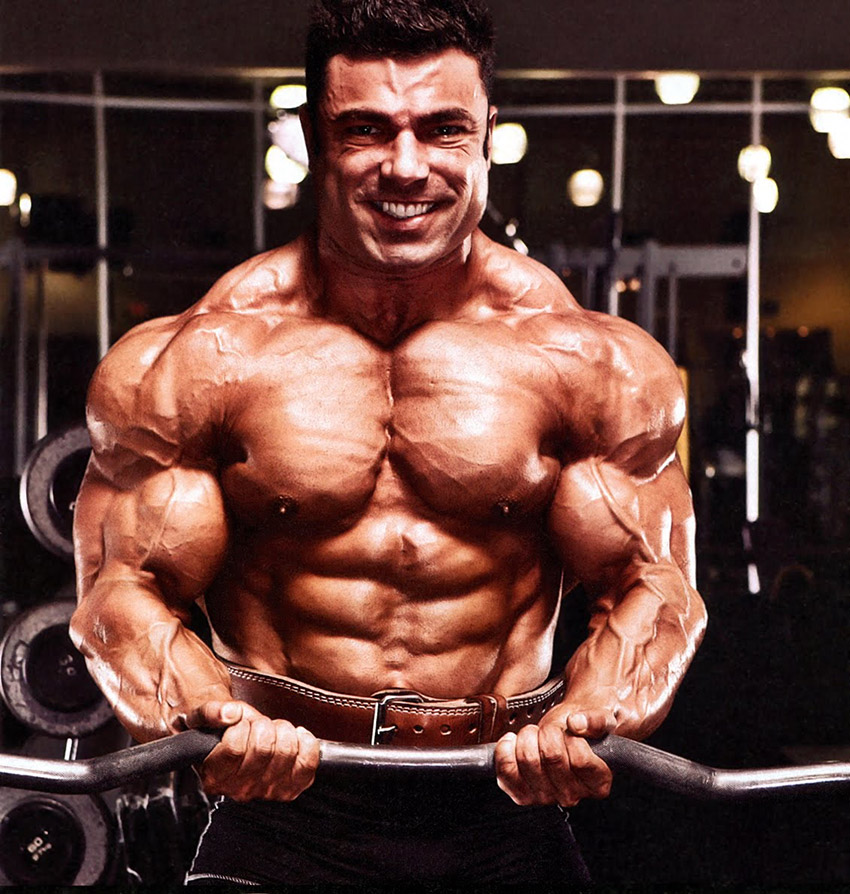 Nutrition
Eduardo is an individual who never cheats when it comes to his preparation for competitions. In the off-season, he allows himself a cheat meal but also says that when it's time for dieting, he will always eat strictly. He believes that a good diet combined with proper rest yields the best results. According to Eduardo, it may be even more important than the training itself.
The Brazilian bodybuilder usually eats six times a day, depending if he is competing. His diet consists of lean proteins such as egg whites, chicken, turkey, meat, and fish. As a source of carbohydrates, Correa likes to consume potatoes, rice, oats, and fruits, and for fats, he mostly eats avocados, nuts, olive and flax seed oils.
Supplementation
Any supplement that brings him some sort of benefit is a necessary supplement, says Correa. He mostly uses supplements that promote lean muscle growth and aid in muscle recovery. Some of them are whey protein, creatine, BCAAs, and L-Carnitine.
---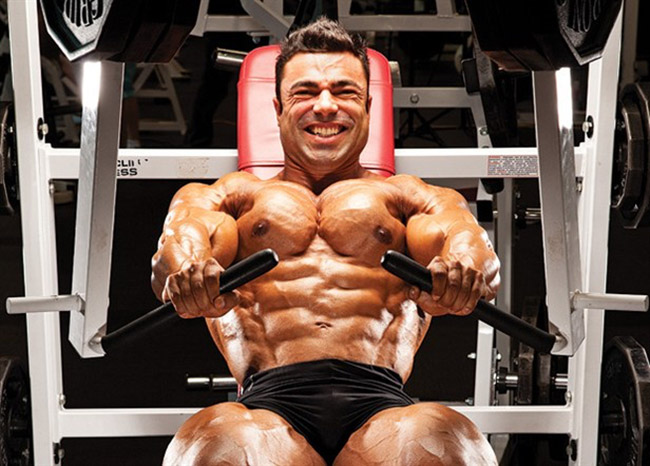 Idols and Influences
Eduardo mentions Arnold Schwarzenegger as his main idol. He believes that the Austrian Oak is an example for everyone to follow because of his achievements in bodybuilding, film, business, and politics.
---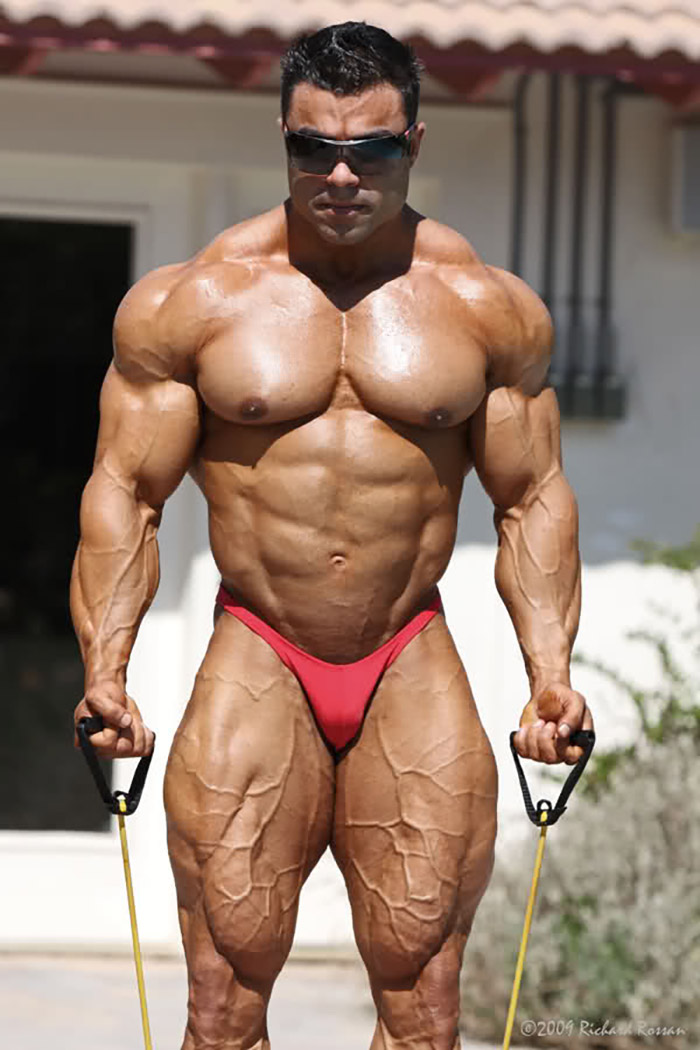 What we can learn from Eduardo Correa
When it comes to training and nutrition, we can learn a lot from Eduardo. The main thing to take from his approach would be his work ethic when training, and commitment to dieting.
By staying focused and not succumbing to the every obstacle in the way, you too can achieve your own physique of greatness.