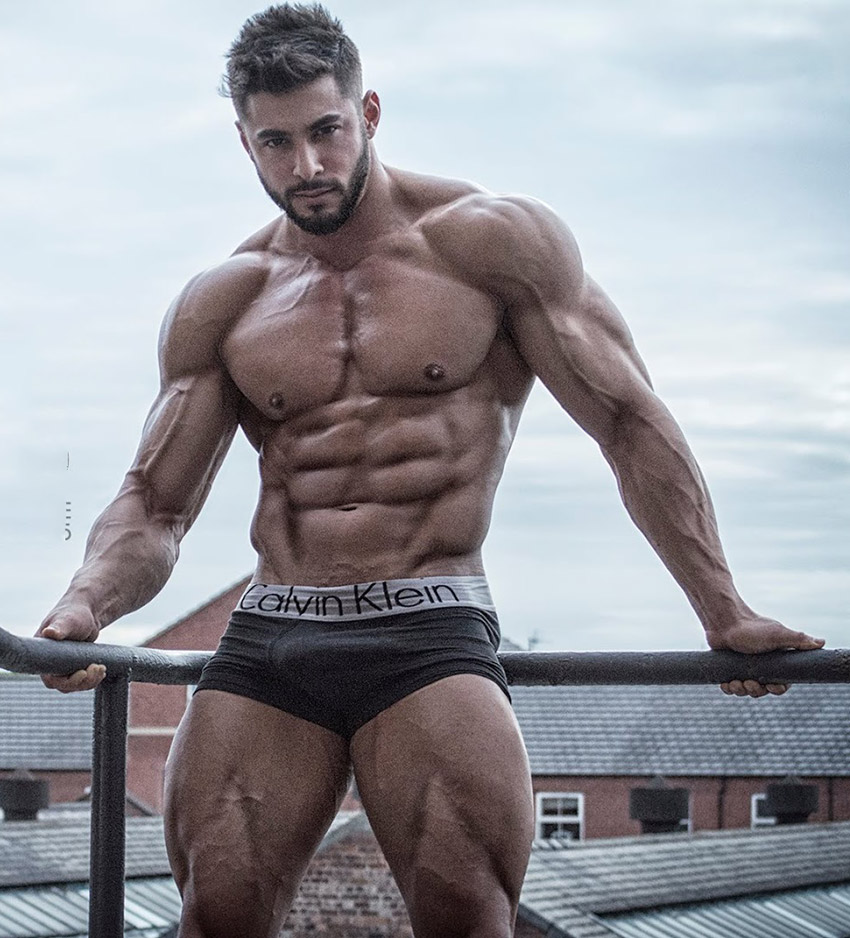 Dragos Syko
Professional Bodybuilder
Dragos Paiu (AKA. Dragos Syko) had always been a keen sportsman growing up, taking part in many different sports during high school. But he was always small compared to his older siblings.
After years of training, Dragos moved to England as part of his fitness journey, with the strong desire to make a name for himself.
By the age of 33, he had realized his ambition, becoming Romania's first WBFF Pro. This is his story:
This is his story:
---

Athlete Statistics
Full Name: Dragos Paiu
Weight
Height
Year of Birth
Nationality
205 - 215lbs (88.5 - 93.0kg)
5'10" (177.5cm)
1983
Romanian
Profession
Alias
Era
Professional Bodybuilder
The Romanian Syko
2010
| | |
| --- | --- |
| Weight | 205 - 215lbs (88.5 - 93.0kg) |
| Height | 5'10" (177.5cm) |
| Year of Birth | 1983 |
| Nationality | Romanian |
| Profession | Professional Bodybuilder |
| Alias | The Romanian Syko |
| Era | 2010 |
---

Accomplishments
4th Place Muscle Model – 2014 The WBFF London
1st Place Muscle Model 2015 WABBA  – Hercules Olympia
3rd Place Muscle Model – 2015 WBFF London
2nd Place Muscle Model – 2015 WBFF London May – Won Pro Card
---

Biography
Early Years
Born and raised in Buchrest, Romania, even at 6-years-old, Dragos had a passion for fitness. He took part in rugby, karate, wrestling, football and boxing during high school, growing up very fit. However, being the youngest in his family, he was always looking up to his older brother who was a kickboxing world champion.
By the time he left education in 2006, at the age of 23, the Romanian Syko had become fully determined to sculpt his dream physique. After being inspired by the likes of Sergi Constance, he entered the gym and began training hard to achieve his goal.
Move to England
Dragos spent years training hard to try and fulfill his dreams. He began to realize that his home-country wasn't the best place to make a name for himself. But he didn't give up.
It was at this point the future WBFF Pro made the massive decision to move to England. Dragos knew that with the progress he'd made, he could make an impact in the industry if he moved to a better location. In an attempt to further his bodybuilding career, he put everything on the line and packed his bags.
---

Dragos posing on stage.
---
First Competition
Dragos landed in England, and chose to settle in Birmingham. After leaving the comfort of his family home, he was more determined than ever to succeed.
By the time he was 31, the Romanian Syko developed an incredible physique. Motivated by his progress decided to enter his first competition – the 2014 The WBFF London as a muscle model.
Although he didn't win, Dragos was placed 4th – a promising start to his competitive career. But he was hungry for success.
Success and Pro Card
After tasting life on the stage, Dragos spent the rest of 2014 training intensely to come back stronger. His next show was the 2015 WABBA International Hercules Olympia.
All of his hard work paid off, and he walked away with the trophy. He'd smashed his aim of winning his first competition, but he wasn't done yet.
Dragos entered two more contests in 2015 – he placed 3rd in another show, but his greatest accomplishment of his career so far was winning the WBFF London in May. This victory was the culmination of his journey, where he become Romania's first WBFF Pro.
---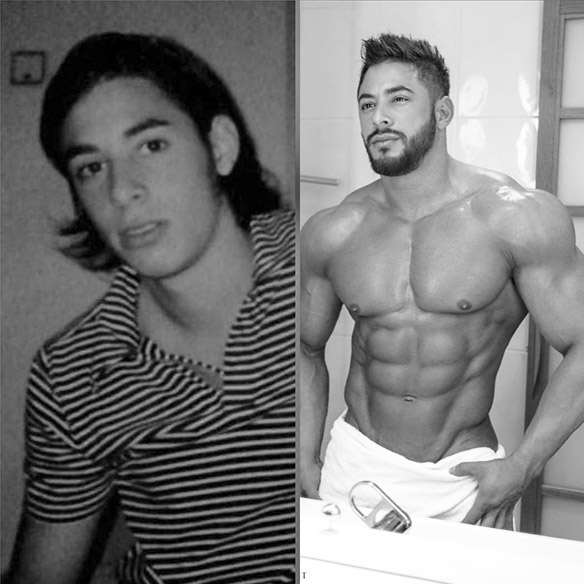 A younger Dragos before and after
---

---

Nutrition
Dragos eats more than the typical bodybuilder, consuming 8 meals per day. He plans his meals around lean proteins, complex carbs, green vegetables and healthy fats.
Diet Plan:
1st Meal: 7 Egg Whites, 1 Whole Egg, 2 tablespoons Cottage Cheese, 2 ½ ounces Brown Rice, Portabella Mushrooms and 2 tablespoons Salsa.
2nd Meal: 7 ounces Chicken Breast, 5 ounces Yam or Sweet Potato, 1 cup Broccoli, 1 cup Spinach and 1 teaspoon Flaxseed Oil.
3rd Meal: 3 ½ ounces Salmon, 6 Egg Whites, 2 ounces Brown Rice, 1 cup Kale and 1 cup Green Beans.
4th Meal: 6 ½ ounces Ground Turkey, 2 ounces Brown Rice, ¼ Avocado, 1 cup Green Beans and 1 cup Broccoli.
5th Meal: 1 scoop Whey Protein and 2 ½ ounces Dates.
6th Meal: 2 ½ ounces Ground Turkey, 1 ½ ounces White Rice, 1 teaspoon Flaxseed Oil, 1 cup Green Beans and 1 cup Asparagus.
7th Meal: 5 ounces Cottage Cheese, 1 scoop Casein, ½ ounce Almond Butter mixed in blender.
---

Idols and Influences
Throughout his journey, Dragos Syko has been inspired by many athletes such as Jaco De Bruyn, Sergi Constance, Roger Snipes and Lazar Angelov. He always aimed to achieve a physique as great as his heroes' one day.
---

What we can learn from Dragos Syko
Dragos has taught us to never be afraid of change and to do everything possible to fulfill your dreams. He left his home country, Romania, to further his career in the fitness industry, and after years of intense training, became a professional bodybuilder.
One thing we can take away from Dragos' story is that commitment and hard work is the key to success.