Born in 1969, Don Akim is someone who was involved in sports since he was a child. As he was growing up, Don was very competitive and always tried to be the best at every sport he played.
During one of his football matches, Akim accidentally tore his Achilles' tendon, which forced him to stop playing football for over 6 months. It was at that point Don discovered bodybuilding. After recovering from the injury, he gave weightlifting his all and made it his new passion.
Don Akim has since become a successful bodybuilder, fitness icon, and a WBFF Pro-European Muscle Model Champion.
This is his story:
---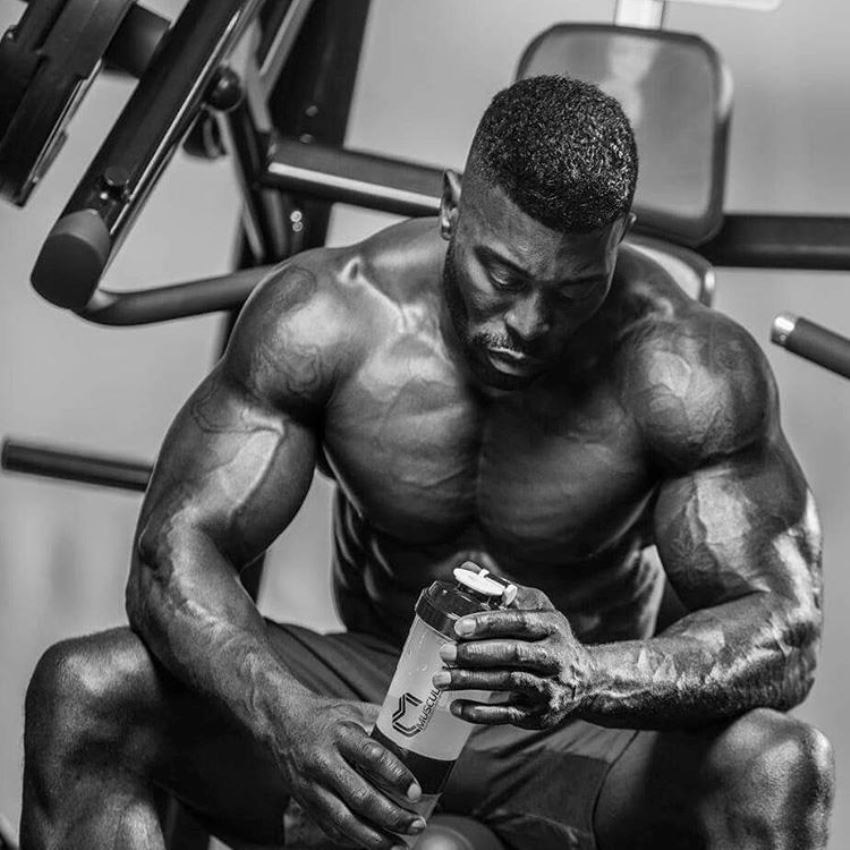 "There are only two requirements when it comes to exercise….1) That you do it. 2) That you continue to do it."
Athlete Statistics
Full Name: Don Akim
Weight
Height
Chest
Waist
215 - 225lbs (93.0 - 102.1kg)
6'1" (185.5cm)
48''
32''
Thighs
Year of Birth
Nationality
36''
1969
British
Profession
Era
Bodybuilder
2010
| | |
| --- | --- |
| Weight | 215 - 225lbs (93.0 - 102.1kg) |
| Height | 6'1" (185.5cm) |
| Chest | 48'' |
| Waist | 32'' |
| Thighs | 36'' |
| Year of Birth | 1969 |
| Nationality | British |
| Profession | Bodybuilder |
| Era | 2010 |
---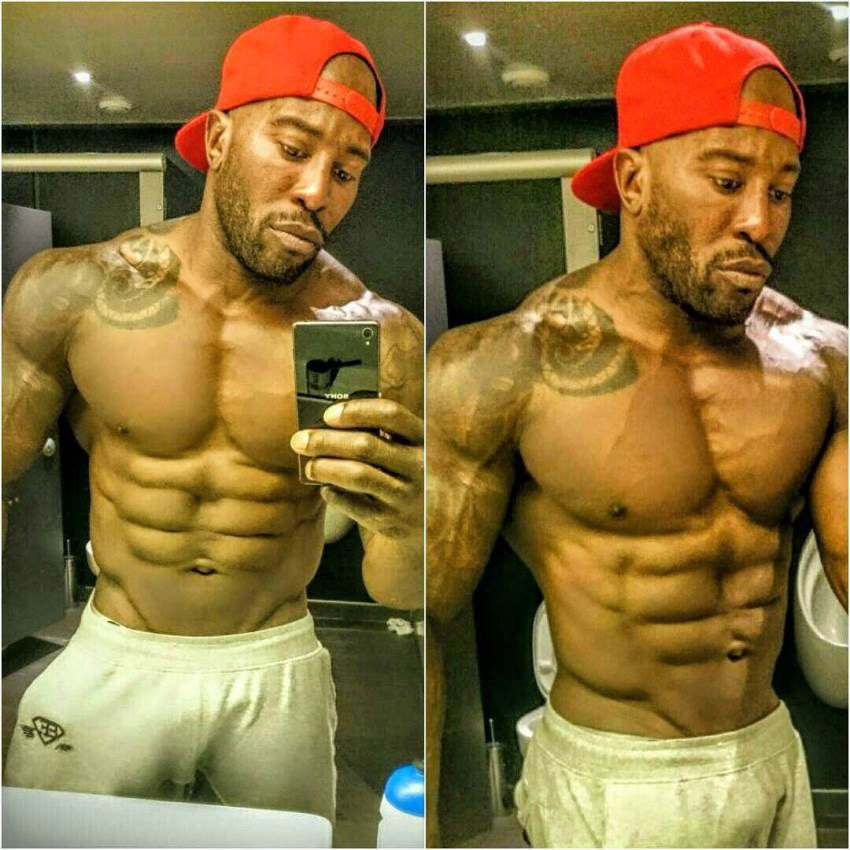 "Only you can hold yourself back….only you can help yourself.
Make progress or make excuses!
You vs you."
Accomplishments
During his time in bodybuilding, Akim has managed to win the WBFF Pro-European Muscle Model show, become a sponsored athlete, along with growing his own brand.
He's also become a known fitness persona in the online community, with an ever growing number of fans inspired by his motivational quotes and pictures.
---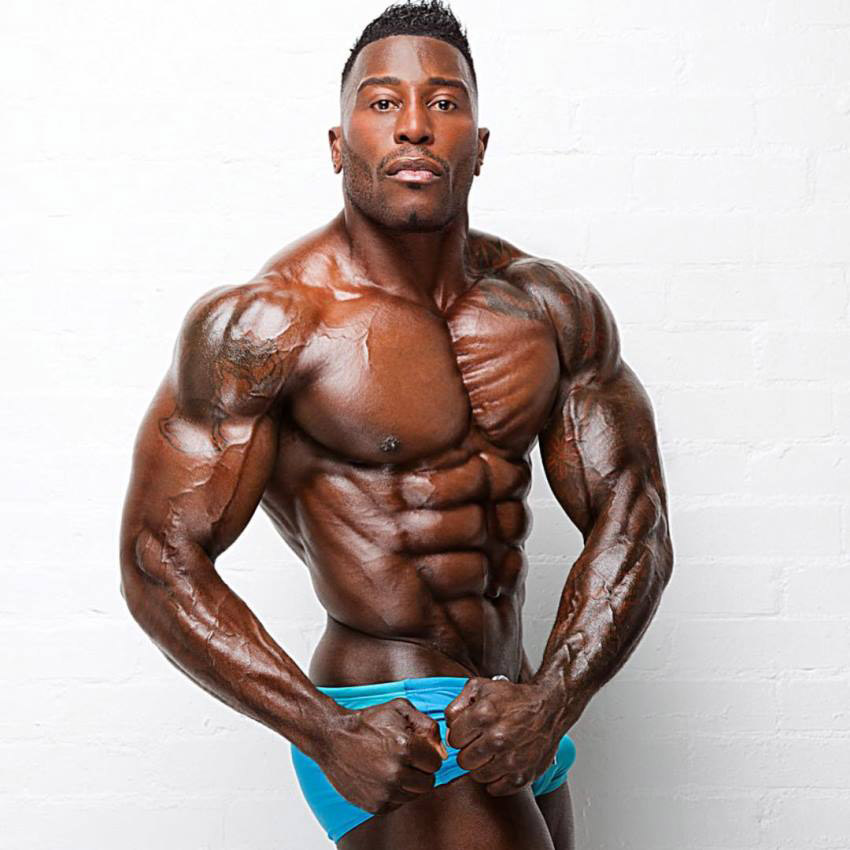 "The fact that you are not where you want to be should be motivation enough.
PERIOD!!"
Biography
Starting Out
Originally from Nigeria, Don Akim was very athletic since his early years. He would participate in many sports as he was growing up, some of them being football, athletics, rugby, Judo, and gymnastics.
For many years, his main passion was football. Don played it competitively and said it was something he enjoyed doing and didn't see himself wanting to play anything else.
However, due to unfortunate circumstances, the Nigerian accidentally tore his Achilles tendon while playing a football match, which meant a minimum of 6 months off the pitch. Don also had to wear a cast, which cause his a lot of frustration.
A New Discovery
While he was spending time recovering from the injury, Don admitted he would almost go "insane" at times due to the frustration of not being able to participate in any strenuous activity.
He was continuously trying to find new ways to spend his time, and after a few months of stagnation, Akim started going to the gym to get his performance back and to build up his strength. Needless to say, he felt an instant relief from finally being able to work out – but that wasn't all.
As the weeks passed, Don started to notice improvements in both his physique and mood that came from training. That's when he realized he was hooked. Not long after this, Akim started to watch his diet, and took exercising more seriously, making him even more "addicted" to the lifestyle.
---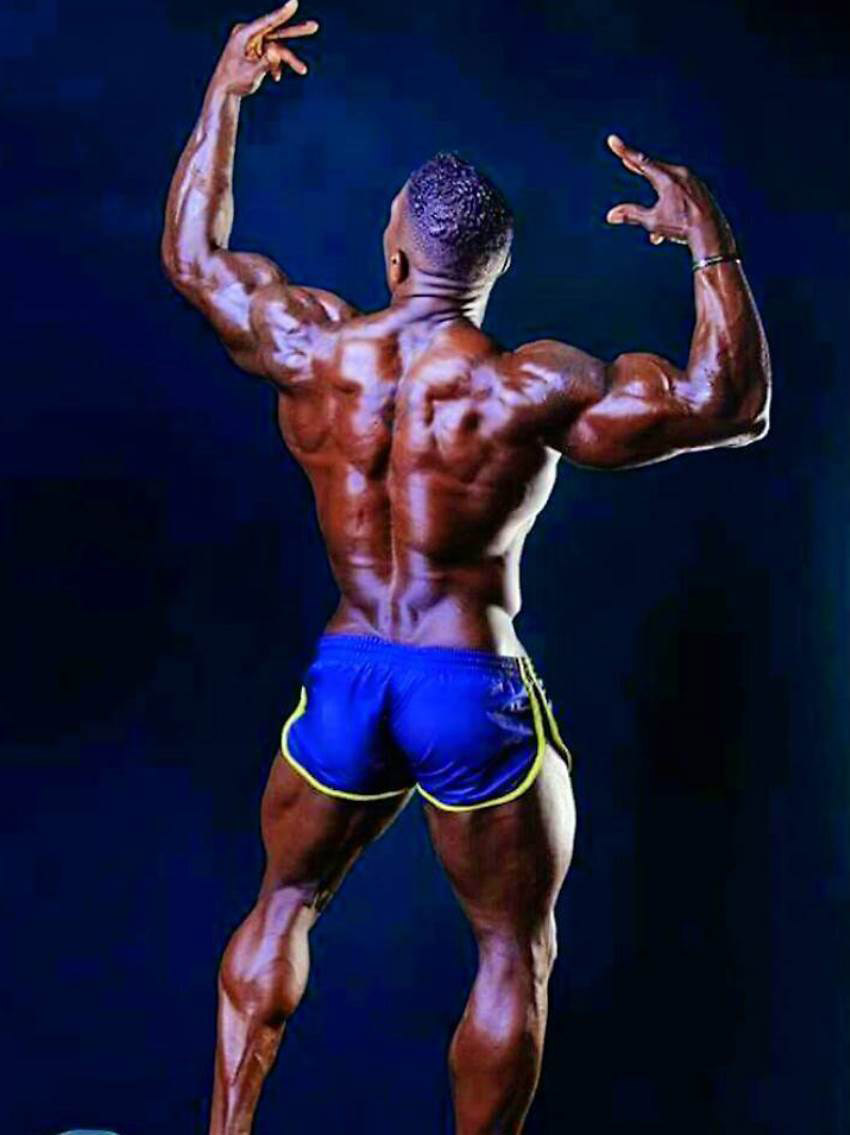 ---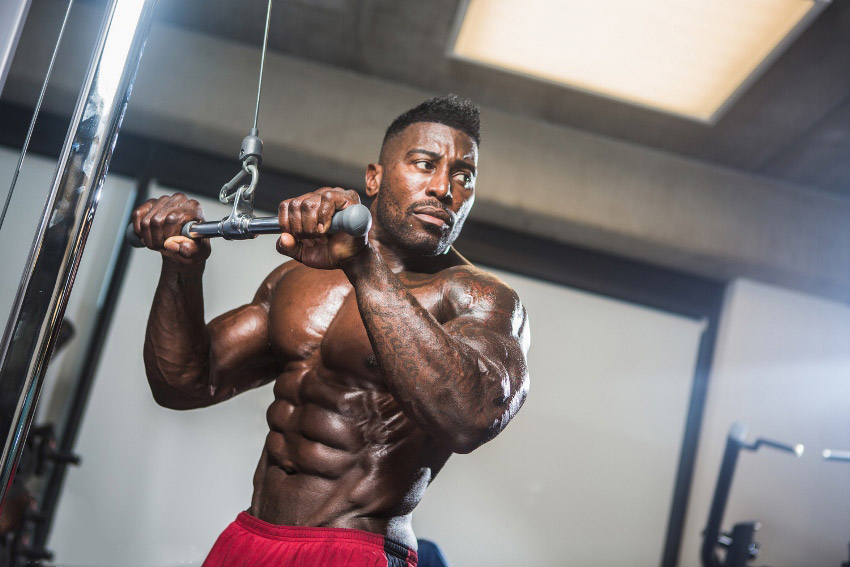 ---
The Champions
The Nigerian continued with his efforts in the gym and he grew quickly. After several years of hard work and dedication and with the help of his fiancée, Rosanna, Don decided he would compete for the very first time.
His fiancée was also a competitor, in the bikini category, which meant they were both to compete in the same show. They started to prepare for the upcoming competition together, and a few months later, the couple stepped on the stage for the first time. To their surprise, both of them won titles in St Albans at the Miami Pro World Championship.
The win cemented Akim's love for the sport as he continued with his efforts in the gym. At the same time, he also created his social media profiles where he would often post inspirational pictures and quotes, helping other people transform both their bodies and mindsets.
When asked what drives him to continue the particular lifestyle, Don responded; "The never ending quest for increased strength and aesthetic improvement are my main motivators to keep going and never give up."
---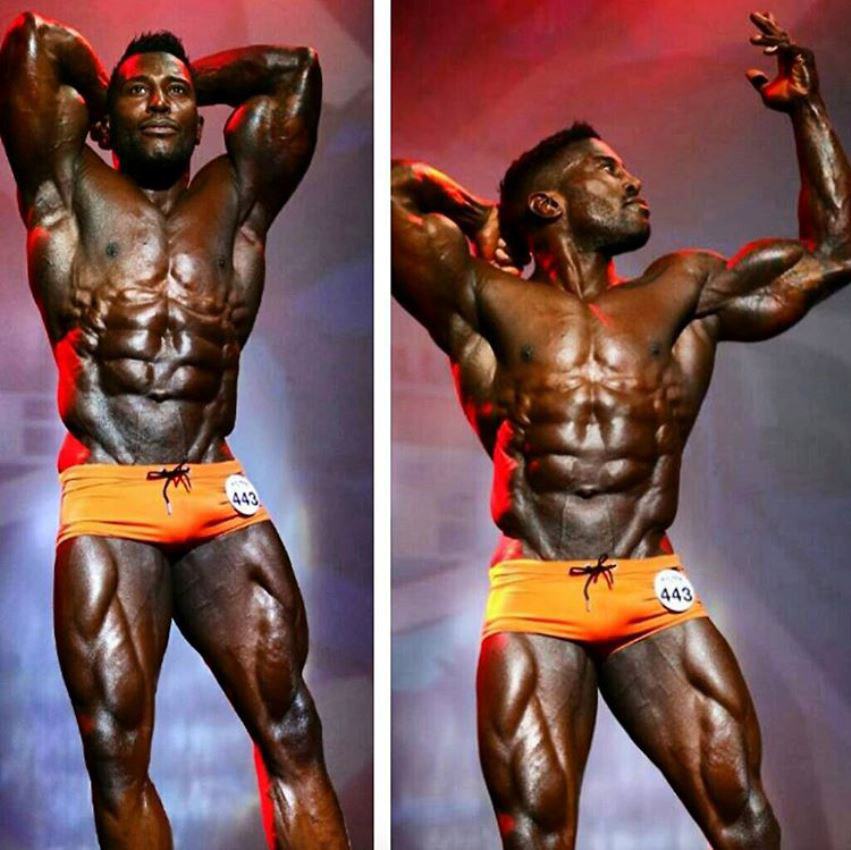 "No masterpiece was ever created by a lazy artist."
Training
Advice for Beginners
The biggest tip Don Akim gave to everyone who is entering the world of bodybuilding is being able to set realistic goals. According to him, many people fail because they set a goal too big or unrealistic that it makes them eventually quit.
He also said that if one sets a goal, he or she must commit to that goal and make it a priority. The Nigerian claimed he had heard too many excuses how people don't have enough time, to which he would usually respond; "Your goal needs to be a priority. That means if you haven't got the time, make the time."
Lastly, Don gave general advice on how to get ripped:
1. Eat well (don't drink, don't smoke).
2. Sleep well.
3. Train hard like your life depended on it…Repeat.
Workout Split
Over the years, Akim's training routine has greatly changed. At first, it was mostly compound movements and exercises to develop a solid mass, but as his physique progressed he started to watch his lacking body parts and specifically focus on them while training.
That's why he created a specific workout split that is tailored to his needs. It looks like this:
Monday: Legs, Hamstrings, Calves, Arms, Biceps
Tuesday: Shoulders, Traps
Wednesday: Legs, Hamstrings, Calves, Arms, Triceps
Thursday: Shoulders, Back.
Friday: Legs, Quads, Hamstrings, Calves
Saturday: Chest
Sunday: Rest
---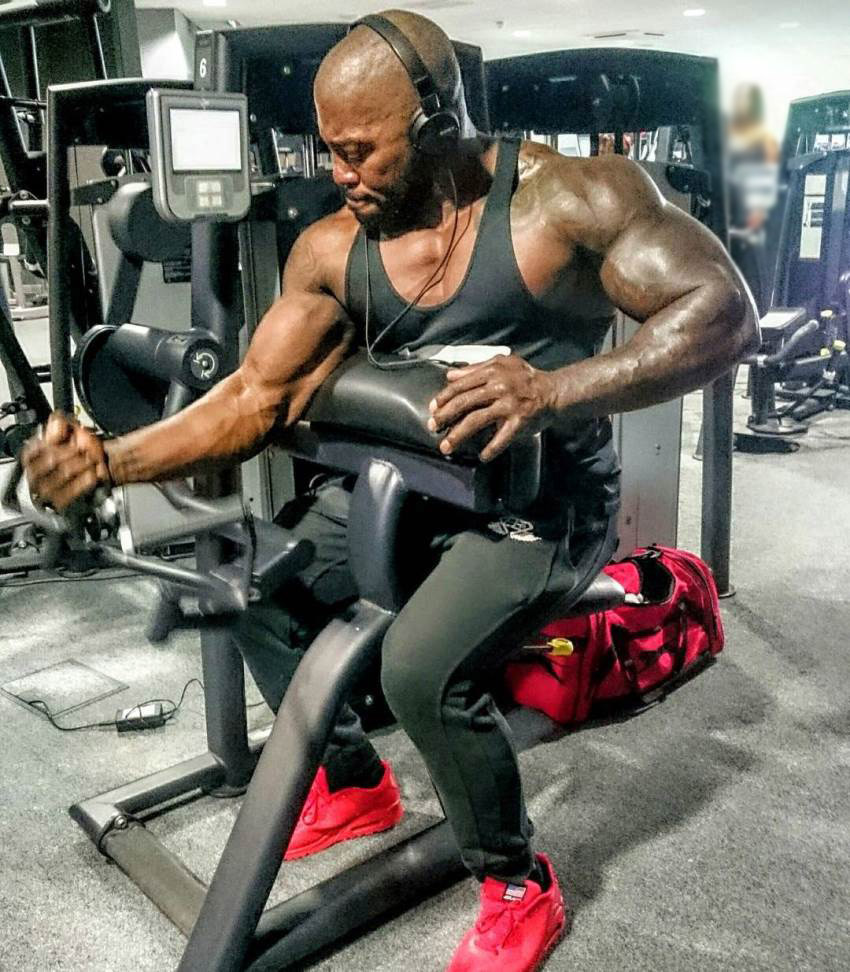 "Work hard in silence let the results do the talking."
Nutrition
Dieting Philosophy
According to Akim, he is not a fan of the traditional bulking and cutting, which means he tends to stay away from gaining too much weight when bulking.
Don said that the reason for that is being able to stay fairly lean all year round as he doesn't want to cut for longer than 2-3 weeks and always wants to be photo shoot ready. He also admitted that he "hates having no abs", thus having one more reason to stay lean throughout the whole year.
Supplementation
The Nigerian athlete likes to use a variety of supplements. That said, his supplement stack usually looks something like this:
Omega 3,6,9, L-carnitine, Cal+Mag,
Creatine Monohydrate, Mass gainer
Pre Workout
BCAA's,  CLA, Glutamine, Beta Alanine,
Whey protein concentrate,
Casein Protein.
---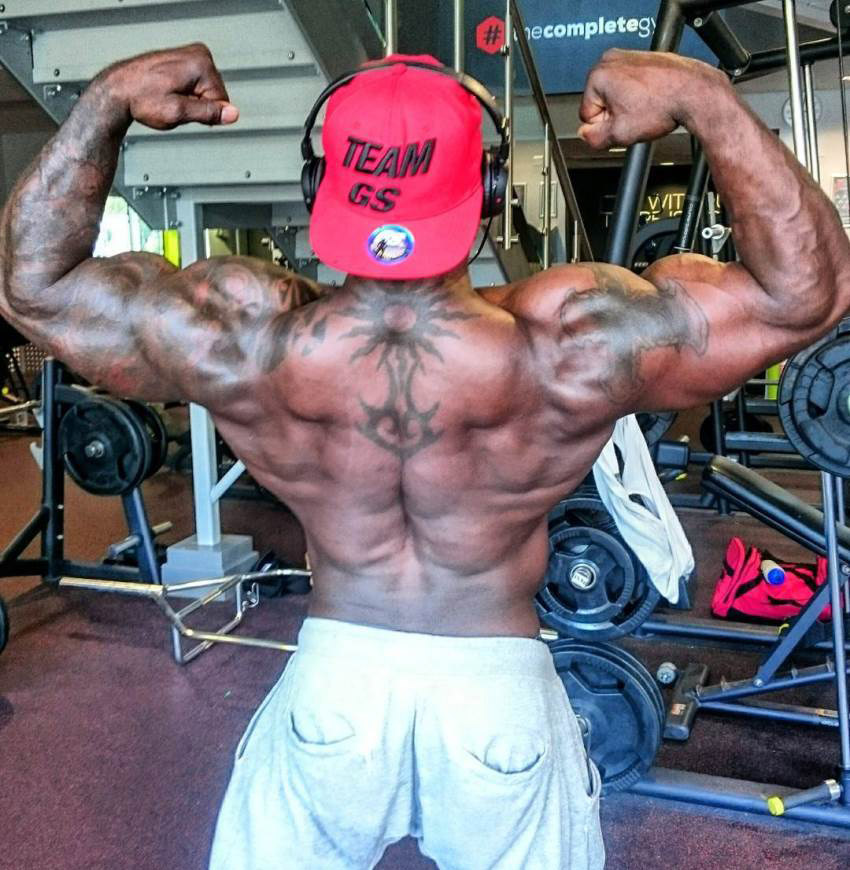 "Don't wait until you've reached your goal to be proud of yourself. Be proud of every step you take toward reaching that goal."
Idols and Influences
According to Akim, some of the influences that had the most impact on his lifestyle are Muhammad Ali, Bruce Lee, Pele, George Best, Arnold,  Serge Nubret, Greg Plitt,  and Ulisses Jr.
---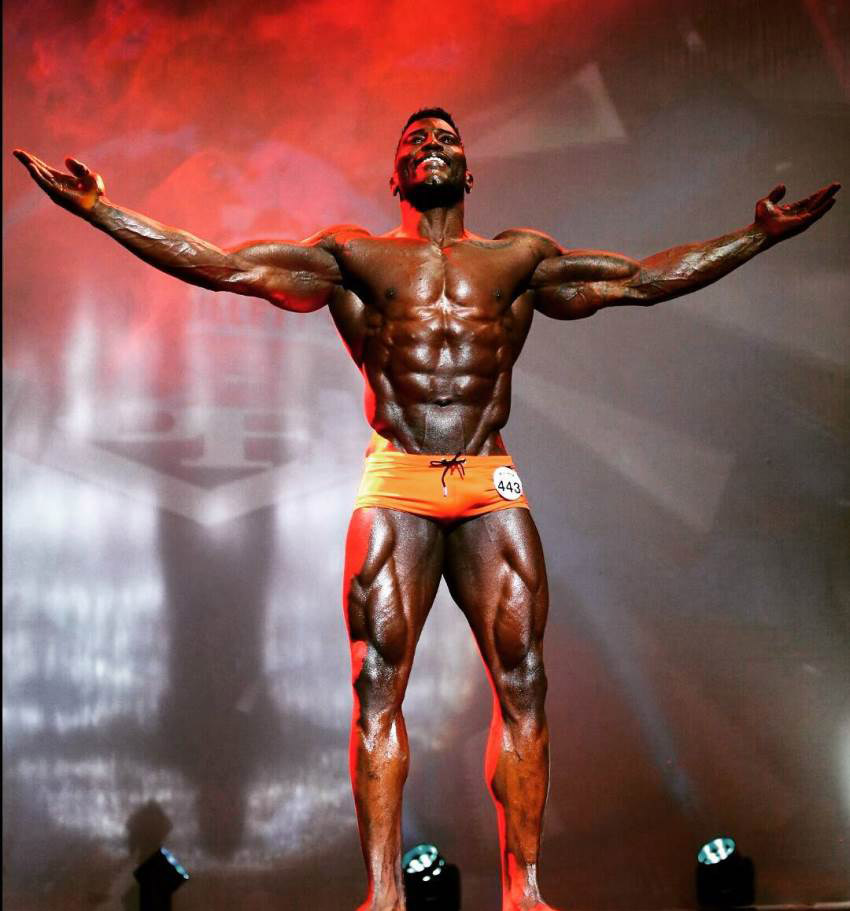 "Believe to achieve even when all around you doubt you."
What we can learn from Don Akim
Looking back at his life and his respectable achievements, Don Akim proved that it's possible to overcome many difficult obstacles, even when one thinks that it's over.
He is the best example of that, as himself thought that his life had not purpose after the injury. He thought he'd never get back on the pitch and enjoy the sport like he once did.
Indeed, he never stepped back on the pitch, not competitively at least, however, he did find a blessing in disguise – bodybuilding.
If we can learn anything from Don, it's to keep moving forward and never give up hope. As Don has shown us, you never know what awaits around the corner.