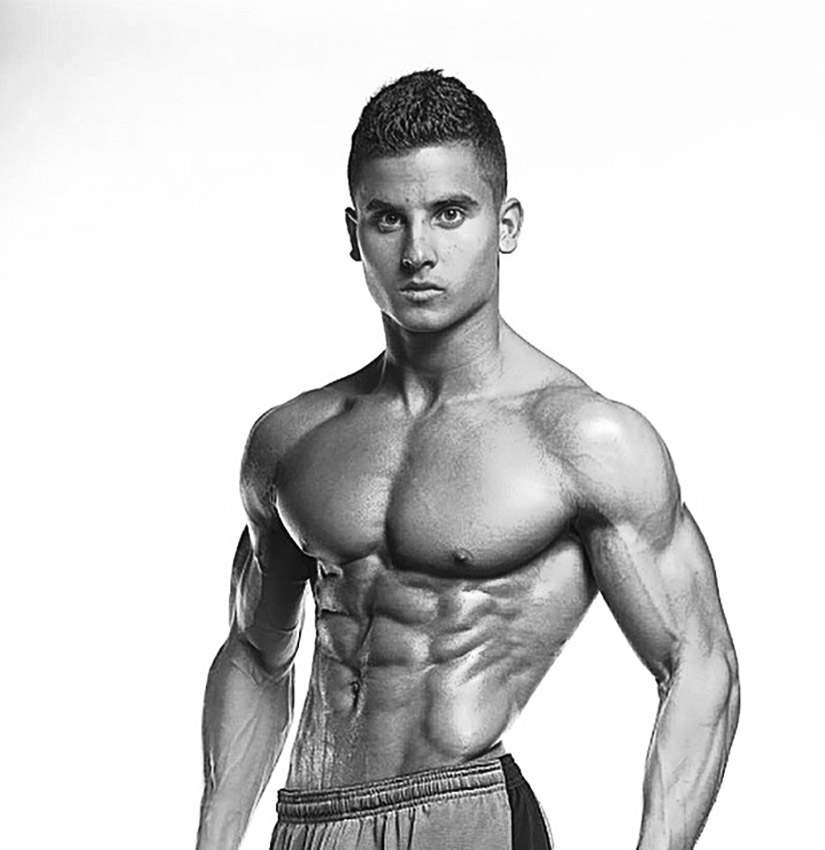 Dominick Nicolai
Bodybuilder, Marine
Being classed the youngest ever WBFF Male Pro winner at the age of 18 in 2014, this United States Marine spent years perfecting his training, and his life. His deep inner desire to better himself and create one of the best physiques in the world just shows how much Dominick's willing to give.
He was born and raised in California and brought up enjoying gymnastics. This is where he found a passion for health and fitness. Continuing to grow, both in size and in popularity, he aims to carry on competing and improving his life, both in, and out of the gym.
This is his story:
---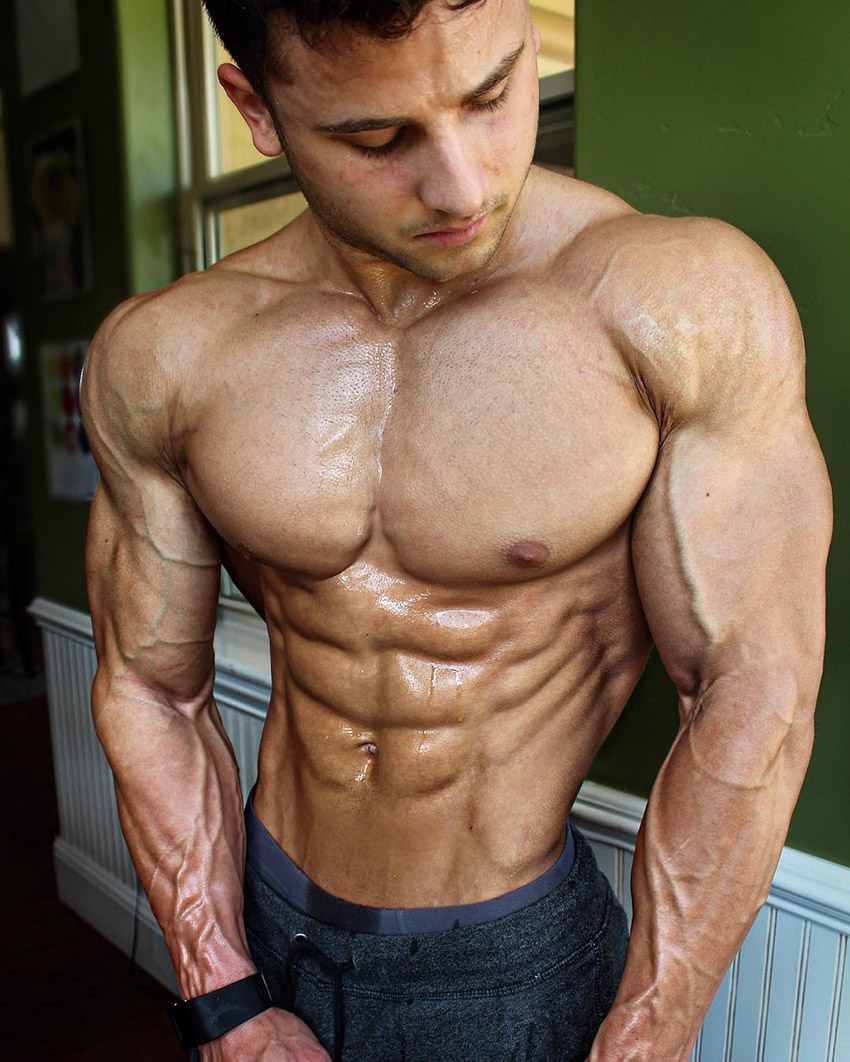 Athlete Statistics
Full Name: Dominick Nicolai
Nationality
Profession
Era
American
Bodybuilder, Marine
2010
| | |
| --- | --- |
| Nationality | American |
| Profession | Bodybuilder, Marine |
| Era | 2010 |
---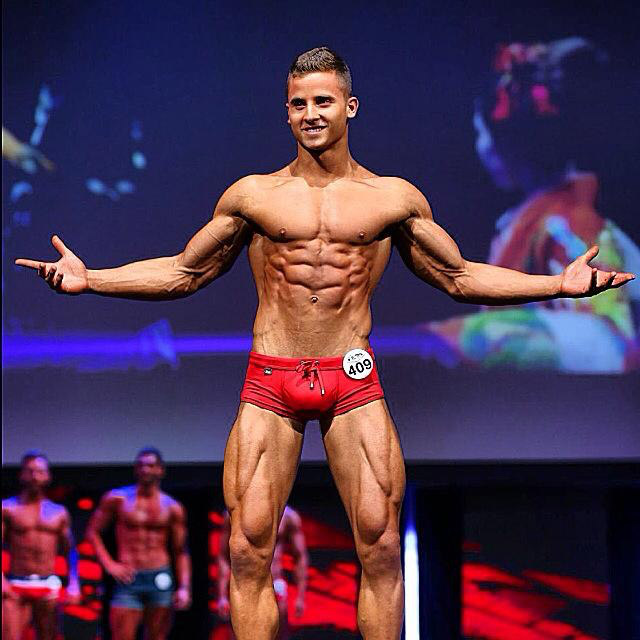 Accomplishments
Competitions
Youngest ever WBFF Pro winner at 18 years old in 2014.
---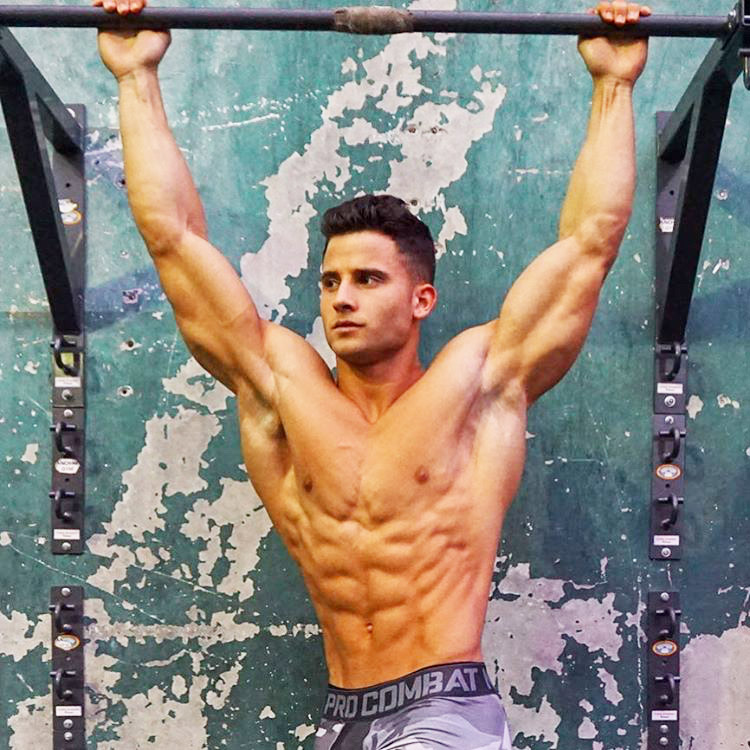 Biography
Youngest Male WBFF Pro
Dominik grew up in Folsom California and is currently the youngest WBFF Pro Fitness Model. He won his Pro card at 18 years old in the WBFF Worlds in 2014.
He first grew up with gymnastics, which meant Dominik always had that aesthetic look with a perfect V-taper from a very young age. But, he was always hungry to lift weights in the gym.
It was at the age of 4 when he first started to lift weights. It was at this time he begun watching a lot of workout videos to see what others were doing, and how they obtained their awesome physique.
Eventually, with diet and hours of workouts, he started to see the results he was hoping for. Dominik started to pack on a lot of his size and strength when he was around 15, and that's when people at school started to notice how his body was changing, he could hear whispers in the school hallway, and over time, this built his motivation and confidence even further.
Joining The Marine CORPS
Two months after he won his Pro card, Dominik joined the Marine CORPS and shipped out to Boot Camp. He wanted to join the military to instill some discipline and better himself in every way possible.
The military taught Dominik he could push further, for longer, and harder than he thought was possible. It also gave him more health, fitness, and a better understanding of his body than he knew before the Marine CORPS.
Dominik continues to train for upcoming events where he hopes to "blow them away" with his detailed and awesome physique that's taken years of dedication to perfect.
---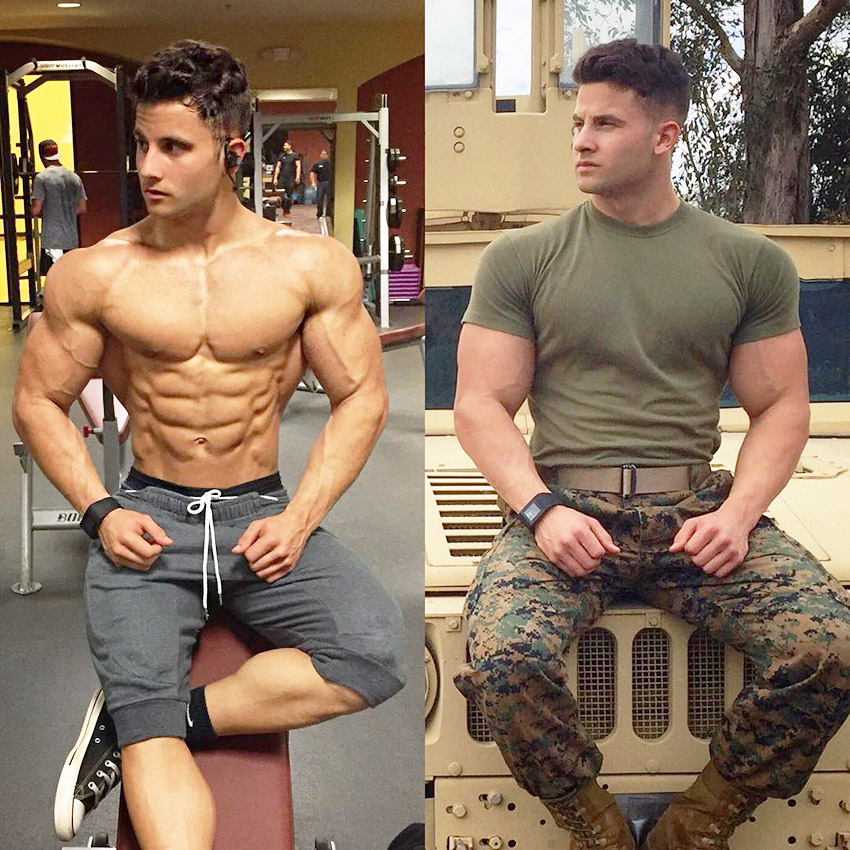 ---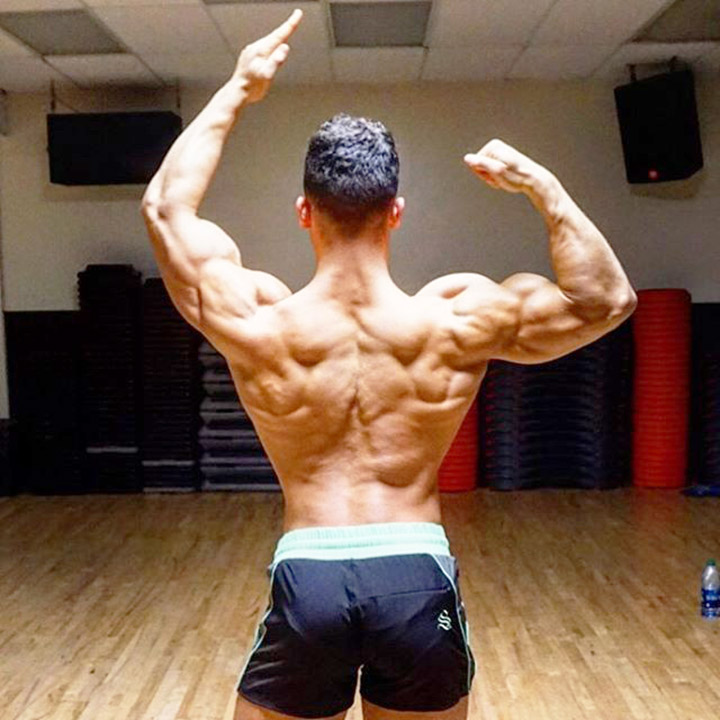 ---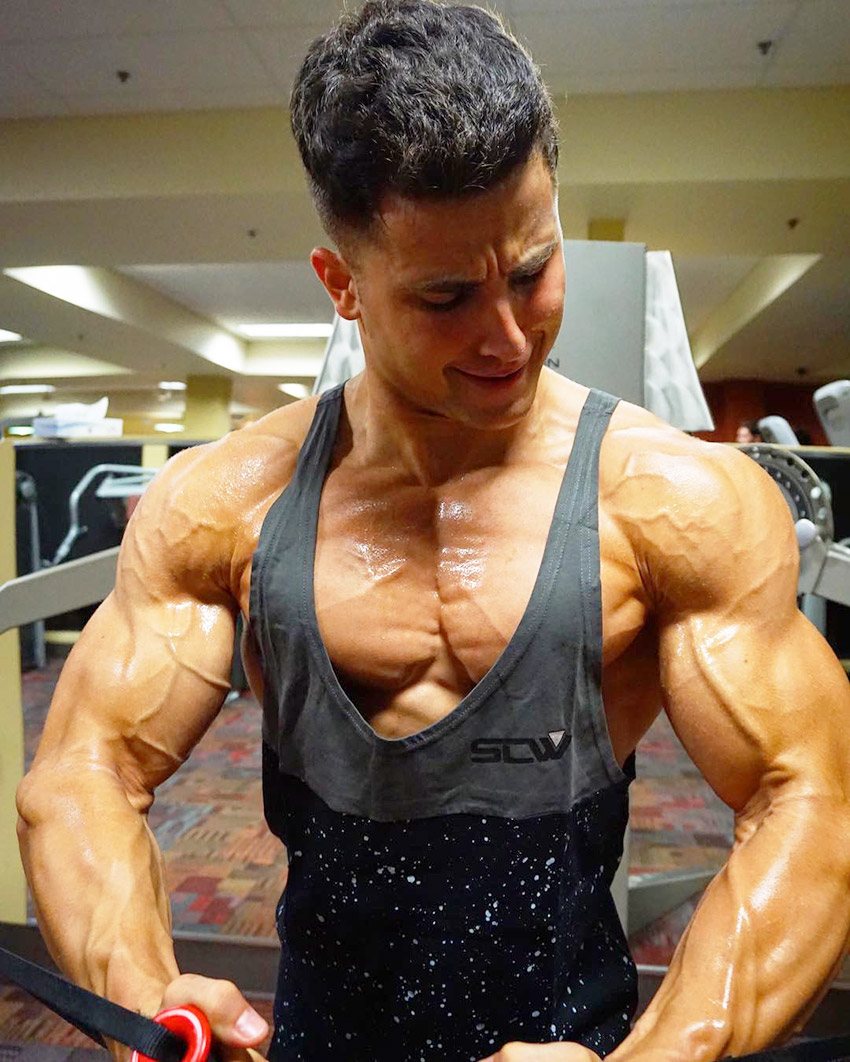 Training
Training 5-6 Days A Week
Dominik works out roughly 5 to 6 days per week, and when he's in the gym. He tries to make every rep count in a controlled and concentrated way. This, as most Pro bodybuilders say, is the best way to ensure maximum growth and definition.
Pushing out the extra rep, or two, at the end of each set with the strictest form. This really helps Dominik get that extra detail and create that complete package the everyone is looking for. To keep ahead of the game, he says, "I'll do whatever it takes".
He focuses on the contraction, everybody part that's worked, his breathing, how long he holds the rep for. Everything works in harmony which results in one of the best the best physiques the WBFF has ever seen.
For Dominik, the best physique is one that's completely symmetrical. From the lats all the way down to the legs and the calves and back up the V-taper. His waist and chest all fall into place as the perfect package he's worked hard to create.
It's All In The Detail
Although Dominik is trying to gain more muscle and size as he progresses through his career. He's not looking to gain too much size, which could take away his aesthetic physique he's worked so hard to create.
When it comes to stepping on the stage, he knows it's the detail that makes all the difference. This is why he'll include a lot of detail work in his training to make sure all the striations and definition come out in al the right places.
For Dominik, all of the hard work is worth it because he loves competing.
---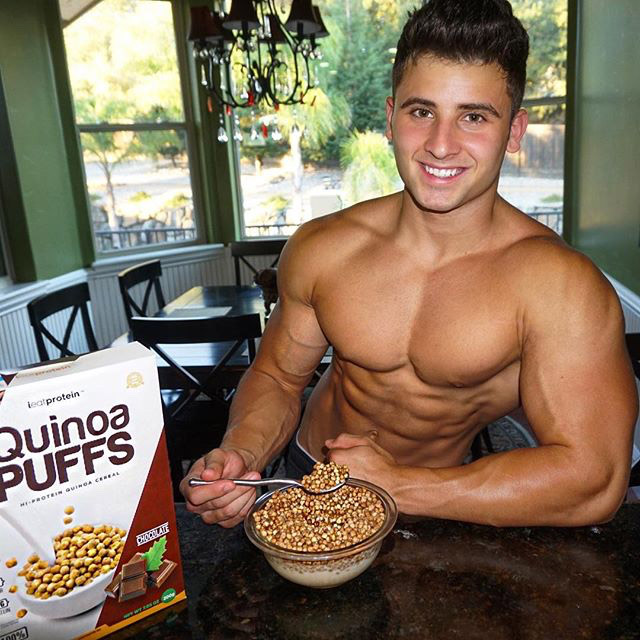 ---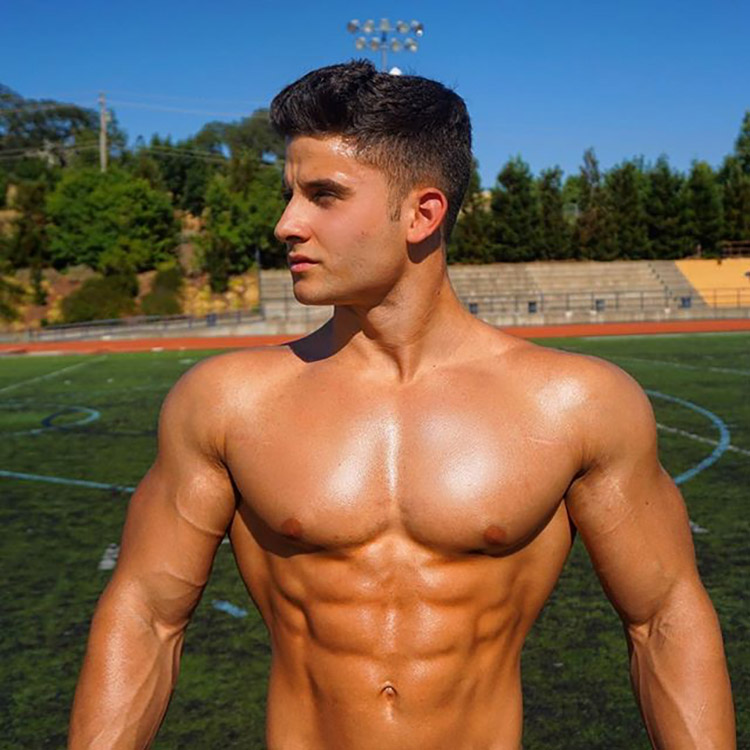 ---
What we can learn from Dominick Nicolai
Dominik started training at a very early age with gymnastics. But, he always had a hunger to create a better body and lift weights. Dominik trained hard and created, what is not one of the best physiques in the fitness industry.
He is was  the youngest ever winner of the WBFF Worlds competition in 2014 winning his Pro card at the age of just 18 years old. He then went on to join one of thoughtest military outfits in the world, the United States Marine CORPS.
It's clear to see that Dominik has an inherent drive and ambition to better himself and continue moving forward. With this same push and ambitious nature, you too can achieve your own greatness.