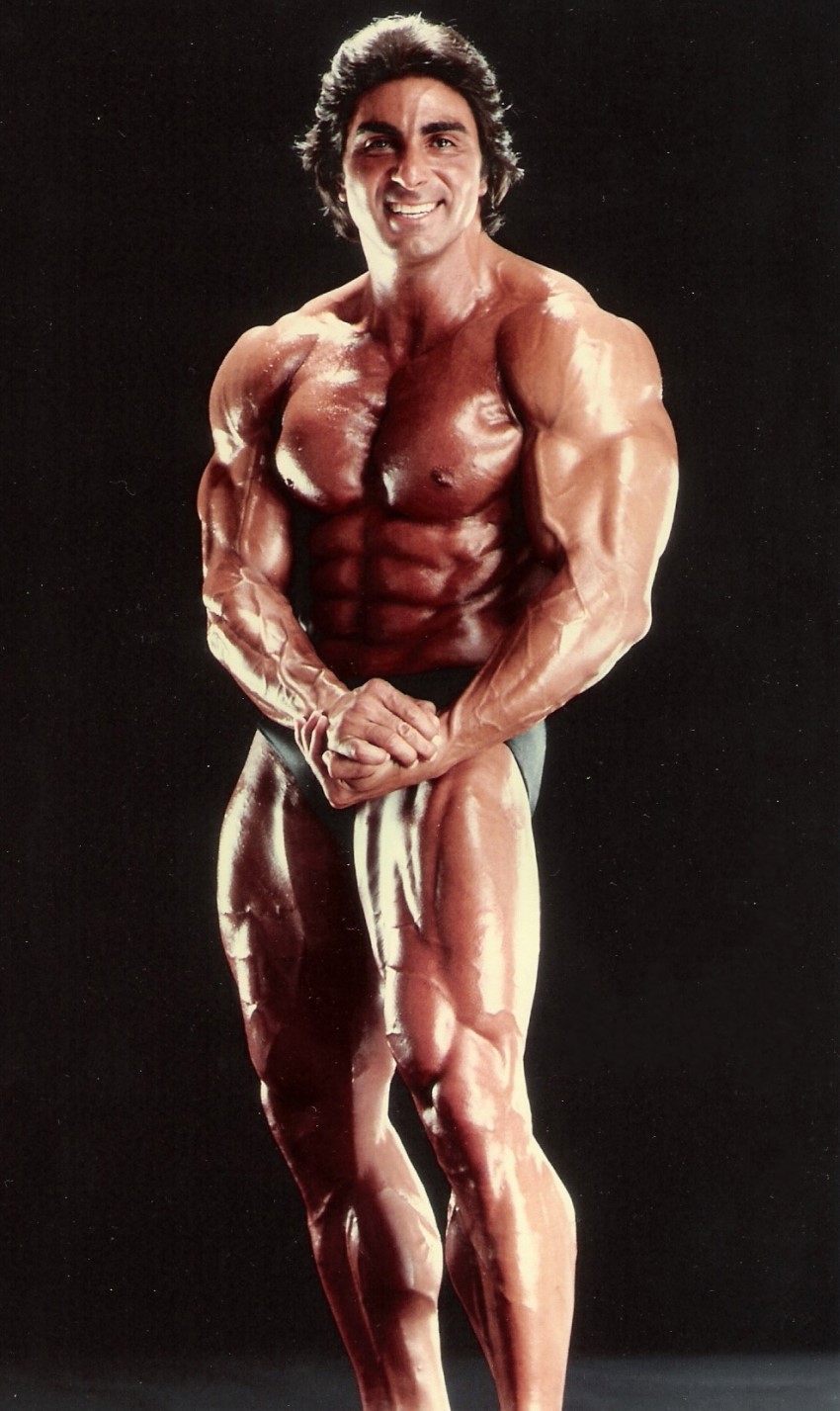 Dennis Tinerino
Dennis Tinerino was an American bodybuilder who gained prominence in the media during the 1970s and 1980s. Throughout this period, he won numerous bodybuilding competitions, such as Mr. World, NABBA's Mr. Universe, and Mr. Natural America Pro. He competed against some of the biggest names in bodybuilding, including Arnold Schwarzenegger.
However, Dennis' life wasn't always a portrait of success and glamor. In fact, he spent most of his childhood and early adulthood poor, living in the dangerous slums of Brooklyn; receiving death threats and being beaten up on a number of occasions.
After his retirement from bodybuilding, Dennis was drawn to a life of excess and crime; establishing one of the biggest gambling and escort services in Los Angeles. Because of this, he was eventually prosecuted and sentenced to one year in prison. During the time he spent in prison, he "got closer to God", and became an evangelist.
Dennis Tinerino died from cancer in 2010, at the age of 64. He's remembered as one of the most successful bodybuilding icons from the 70s and 80s.
This is his story:
---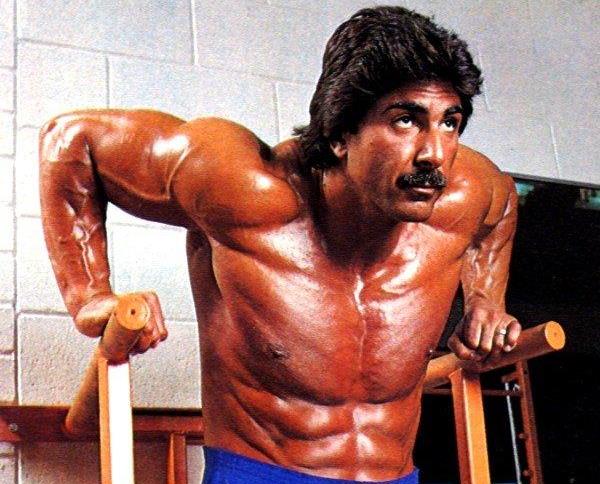 Athlete Statistics
Full Name: Dennis Tinerino
Weight
Height
Date of Birth
Date of Death
225 - 235lbs (102.1 - 106.6kg)
6'2" (188cm)
December 23, 1945
May 7, 2010
Age at Death
Nationality
Era
64
American
2010
| | |
| --- | --- |
| Weight | 225 - 235lbs (102.1 - 106.6kg) |
| Height | 6'2" (188cm) |
| Date of Birth | December 23, 1945 |
| Date of Death | May 7, 2010 |
| Age at Death | 64 |
| Nationality | American |
| Era | 2010 |
---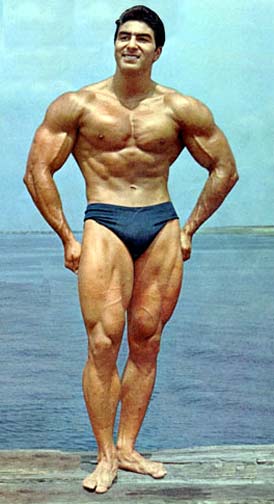 Accomplishments
Competitions
1964 Teen Mr. America, 1st place
1964 Mr. Atlantic Coast, 1st place
1964 Mr East Coast, 1st place
1964 Mr. Brooklyn, 1st place
1967 Mr. Universe, 2nd
1968 NABBA Mr. Universe, 1st place
1971 Mr. World, 1st place
1975 NABBA Mr. Universe, 1st place
1977 Mr. Olympia, 6th place
1978 Mr. Olympia Coast, 9th place
1978 Mr. Natural America Pro, 1st place
1980 NABBA Mr. Universe, 1st place
1981 NABBA Mr. Universe, 1st place
1982 Mr. Olympia, 12th place
---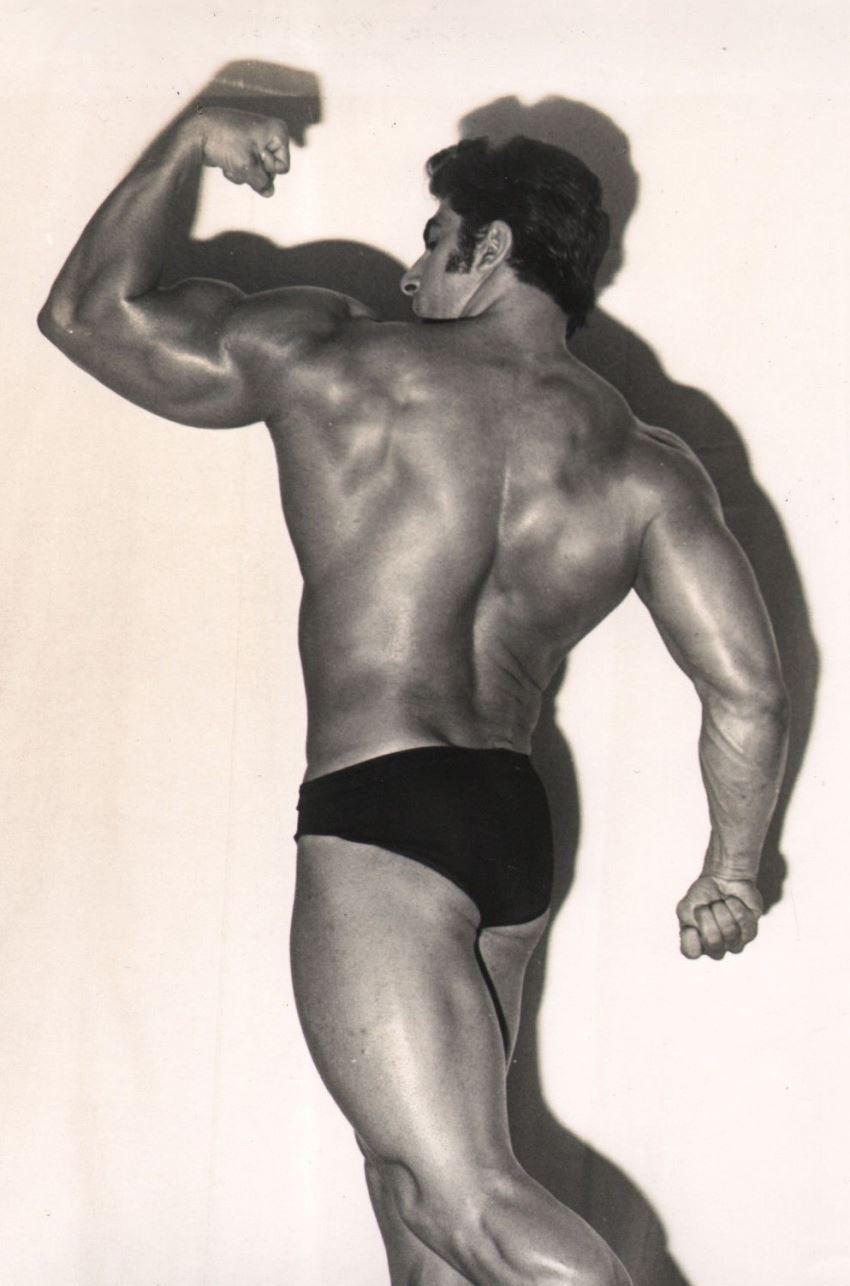 Biography
Rough Beginnings
Dennis Tinerino was born and raised in Brooklyn, New York, to American-Italian parents. When he was 12, Dennis resolved to become a great bodybuilder and actor – the motivation for this came from his skinny looks, something he "desperately" wanted to change.
However, he had to face huge obstacles on his path to achieving this dream. One of those obstacles was growing up in a racially divided neighborhood, where he was often threatened with death. Although this was a scary period of time for the youngster to go through, he said it was something that made him stronger, and more focused on his goals.
He first began training under his father's guidance at a local boxing gym. From there, he slowly adapted his own training program; adding three inches onto his arms during the high school.
By the time he graduated from high school, Dennis weighed 175 pounds, and had 16-inch arms. He then began working at a local radio station, and starred in a bodybuilding TV show. There, he met two of his bodybuilding mentors – Joe Abbneda, and Bill Pearl. They designed a special 5-day-a-week training program for Dennis, which brought his physique to a "whole new level."
Dennis' Competitions
Inspired by his progress in the gym, Dennis began competing in bodybuilding shows in 1964 – at the age of 18.
His enormous potential in bodybuilding was noticed by everyone as soon as he stepped on stage for the first time; winning his debut show 1964 Teen Mr. America. However, Dennis was just getting started at this point.
That year, he won all of the shows he took part in, including Mr. Atlantic Coast, Mr. Brooklyn, and Mr. East coast. After this, he took two and a half years away from the stage to learn from his experiences, and sculpt an even better physique.
In 1967, he came back to his "competitive ways", finishing 2nd to Arnold Schwarzenegger at the 1967 edition of the popular Mr. Universe show.
He continued his streak of impressive results by winning the NABBA Mr. Universe title in 1968, 1975, 1980, and 1981. He also participated in the Joe Weider's Mr. Olympia contest in 1977; coming in 6th place.
---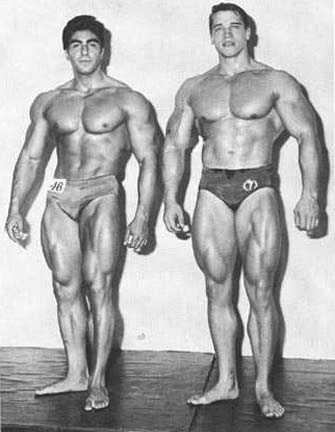 Dennis besides Arnold Schwarzenegger on the stage.
---
Appearances on TV, Magazines, and Bodybuilding Publications
During this competitive period, Dennis also found the time to work on his childhood dream of becoming an actor. In 1969, he appeared in Hercules in New York, a movie which featured another bodybuilding legend, Arnold Schwarzenegger.
Throughout the 1970s, Dennis appeared on the cover of some of the most renowned American magazines, and was featured in various bodybuilding publications. In one bodybuilding book, Dennis was cited as "one of the most successful bodybuilders of the 70s and 80s."
Retirement From Bodybuilding
Dennis' last professional show was the 1984 Mr. Olympia, where he finished in 14th place. After the show, he retired from professional bodybuilding.
---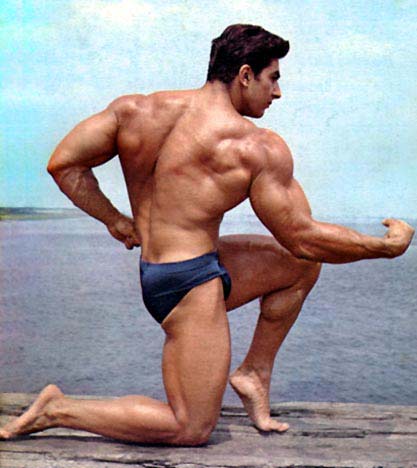 ---
Crimes
Following his days in competitive bodybuilding, Dennis began leading a controversial life. He became involved in organized crime; taking part in illegal gambling, bookmaking, and other criminal acts.
This eventually got Dennis arrested, and sentenced to one year in prison. Initially, his conviction was much longer, but his lawyer managed to significantly reduce the sentence.
Dennis' arrest was broadcasted live on television, and the bodybuilder was shamed by the public for his deeds.
Becoming a Pastor
While he was in prison, Dennis met a man who told him that "God had big plans regarding his future." The man told Dennis his destiny was to become a priest.
After this, Dennis began praying to God every day; becoming a religious zealot in the process. He claimed that one day, while he was praying to God, he was struck by a lightning bolt from "the heavens", where he saw his life flash before his eyes.
After he was released from prison, Dennis began preaching Christianity; establishing several Dennis Tinerino Ministries in Beverly Hills, Los Angeles. Later, in 2006, he wrote a book titled Super Size Your Faith.
Death
In his colorful life, Dennis survived numerous near-death encounters, including surviving a hitman assassination attempt, a car crash, and a plane crash. But, in the 1990s, Dennis was told he had cancer.
When the doctors told Dennis he had only 2 weeks left to live, he beat the odds, and continued to live for many years. However, he succumbed to the illness and died in 2010.
Staying Remembered
His criminal life aside, Dennis is recognized as one of the greatest bodybuilders of 70s and 80s.
He was cemented in the National Fitness Hall of Fame, AAU Hall of Fame, American Sports Hall of Fame, IFBB Hall of Fame, and the Oldetime Barbell and Strongmen Hall of Fame – all thanks to his achievements in bodybuilding.
---
Training
In his humble beginnings as a bodybuilder, Dennis didn't have much guidance for training and nutrition. His father helped him with the basics, but it wasn't enough for achieving his dream of becoming a professional bodybuilder.
However, this all changed once he met his mentors Bill Pearl and Joe Abbneda. The two created a structured program that would utilize Denis' capabilities in the gym to their full potential.
The result of this program was amazing – Dennis' physique was so well developed, he won his first four shows in a row.
An example of the workout that Dennis used to sculpt his Mr. Universe-winning physique can be seen below.
Dennis' Training Routine
Monday's and Friday's – Back, Biceps, and Legs
Warmup Sit-ups: 3 sets of  25 to 50 reps
Squats: 6 sets of 15–10–8–6–6–4
Calf Machine: 6 sets of 10 reps
Leg Curls: 4 sets of 12–10–8–6 reps
Dumbbell Curls: 4 sets of 8–7–6–6 reps
Deadlifts: 5sets of 8–7–6–5–5 reps
Leg Curls: 4sets of 12–10–8–6 reps
Dips: 4 sets of 12 reps
Wednesdays and Saturdays – Chest, Triceps, Shoulder's
Sit-ups: 3 sets of 40 reps
Bench Press: 6 sets of 12–10–8–6–4–2 reps
Incline Press: 4 sets of 10–8–6–6 reps
Leg Raises: 3 sets of 30 reps
Calf Machine: 6 sets of 12 reps
Lat Machine Pull Downs: 6 sets of 10 reps
Deep Dips: 6 sets of 10 reps  (With added weight)
Seated Sit-ups: 30 reps
Progressive Barbell Curls
When he trained biceps, Dennis used to do so-called "progressive sets". He would start with the lightest weight and do one rep, then add more weight and do two reps. He would go on like that until he couldn't complete a single rep with the heaviest weight he could lift.
After this, he would start all over again without any rest. This way, he achieved an incredible pump in his arms, which supposedly lasted for hours after the workout.
---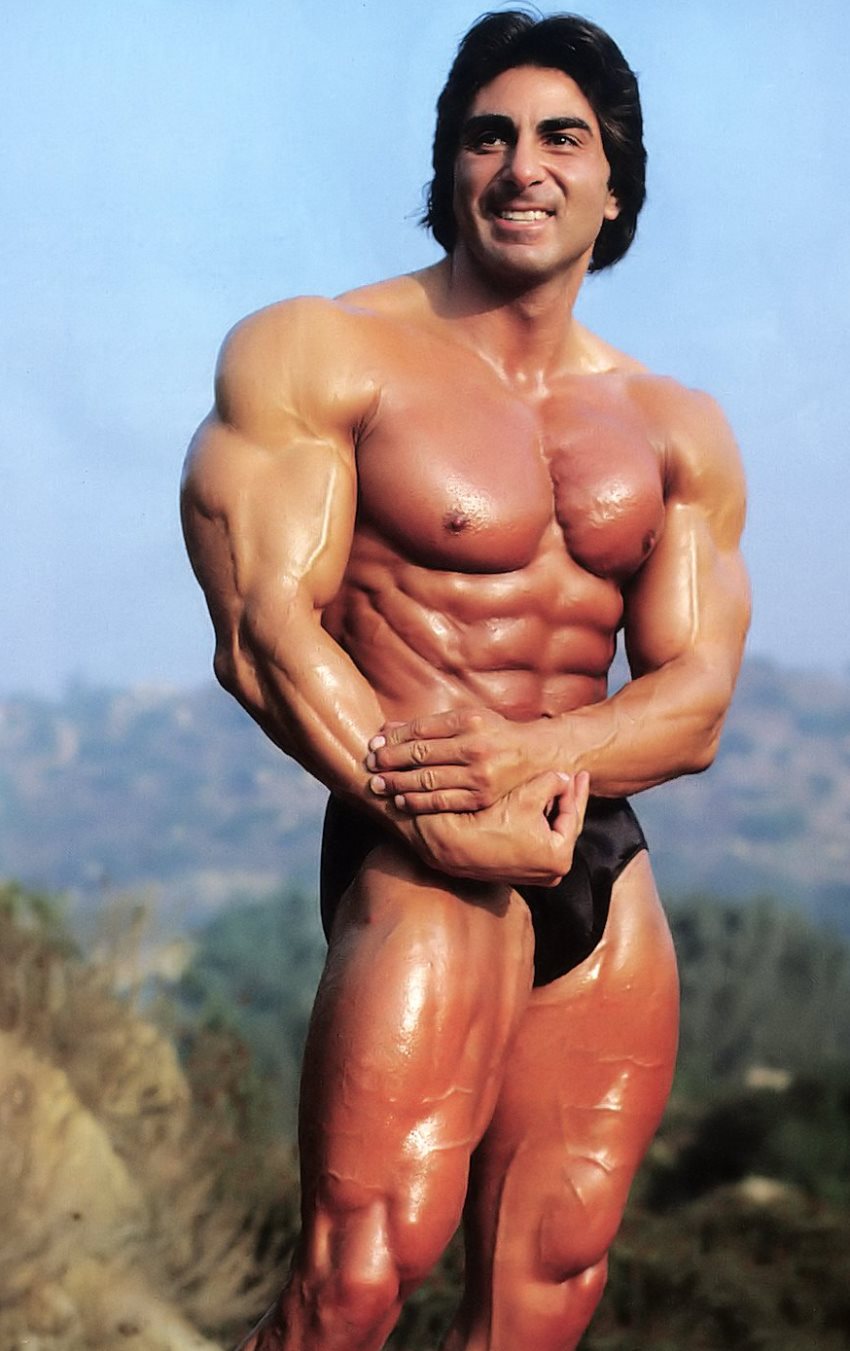 What we can learn from Dennis Tinerino
Dennis Tinerino spent his childhood and early adulthood living in a poor suburb of Brooklyn; often being threatened, and living dangerously close to death.
However, this didn't stop him from realizing his childhood ambitions of becoming a bodybuilder, and actor. He was resourceful in these tough moments, and most importantly, he was mentally strong – never giving up on his dreams.
Despite his brief periods of involvement in a crime, Dennis has become a true legend in bodybuilding; with many admirers from all over the world to this day.
His story has taught us to view adversities in your life as opportunities to grow a "thick skin", and develop as a person. With that kind of ethos, "only sky's the limit."