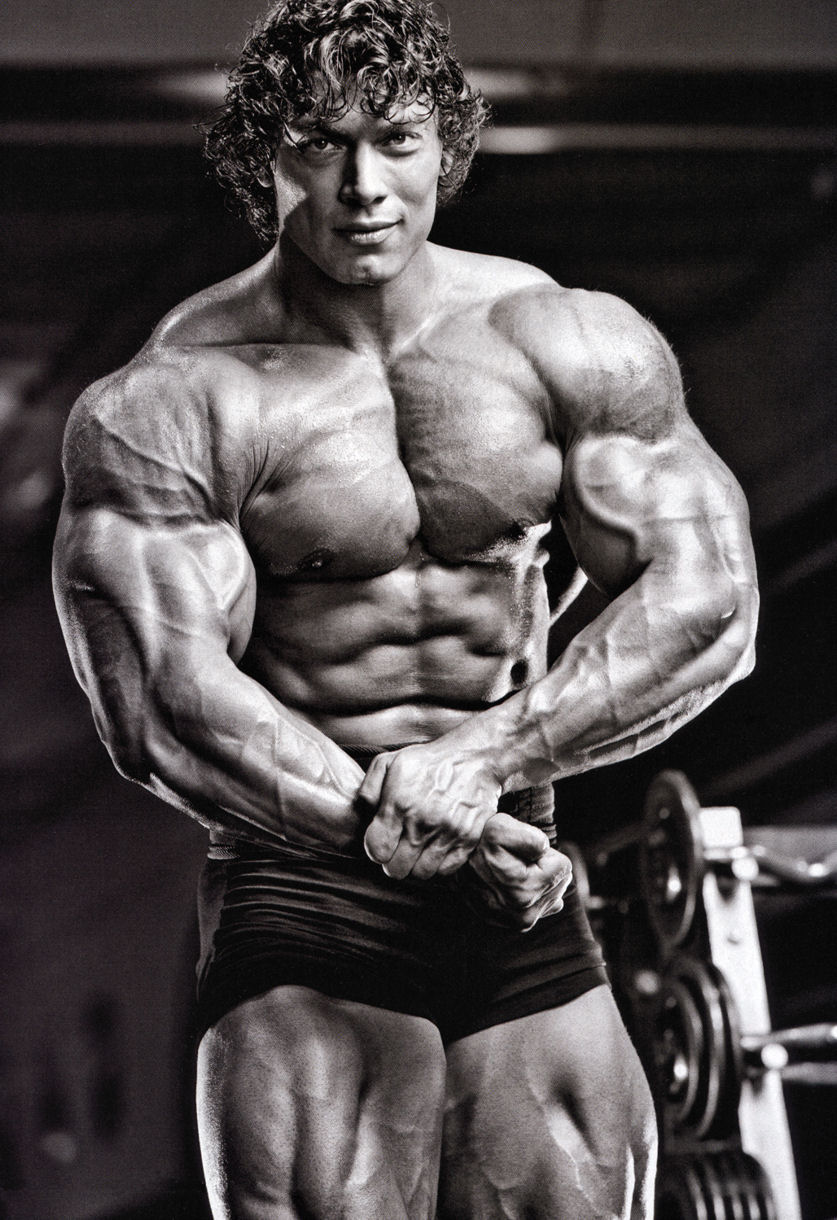 Denis Sergovskiy
Professional Bodybuilder, Fitness Model
Denis Sergovskiy's passion for fitness first developed when he was 13. He started lifting weights to supplement his performance in martial arts and fighting disciplines such as karate.
But, he soon found a passion for bodybuilding and began taking his workouts more seriously. From there, he continued training hard each day, sculpting a sensational physique.
By the age of 27, Denis had become a household name in the world of bodybuilding. He turned Pro in 2007, after winning the NPC Los Angeles Bodybuilding Championships.
Through hard work and discipline, he has established himself as one of the leading fitness icons from Russia.
This is his story:
---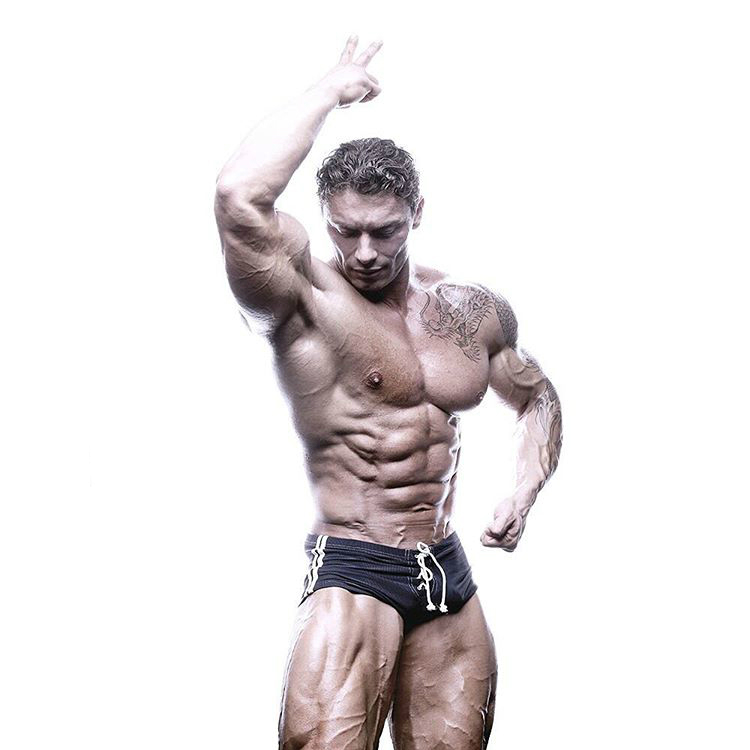 "Maturity is learning to walk away from people and situations that threaten your peace of mind, self-respect, values, morals, or self-worth."
Athlete Statistics
Full Name: Denis Sergovskiy
Weight
Height
Arms
Chest
215 - 225lbs (93.0 - 102.1kg)
6'1" (185.5cm)
19''
53''
Waist
Year of Birth
Nationality
32''
1980
Russian
Profession
Era
Professional Bodybuilder, Fitness Model
2000, 2010
| | |
| --- | --- |
| Weight | 215 - 225lbs (93.0 - 102.1kg) |
| Height | 6'1" (185.5cm) |
| Arms | 19'' |
| Chest | 53'' |
| Waist | 32'' |
| Year of Birth | 1980 |
| Nationality | Russian |
| Profession | Professional Bodybuilder, Fitness Model |
| Era | 2000, 2010 |
---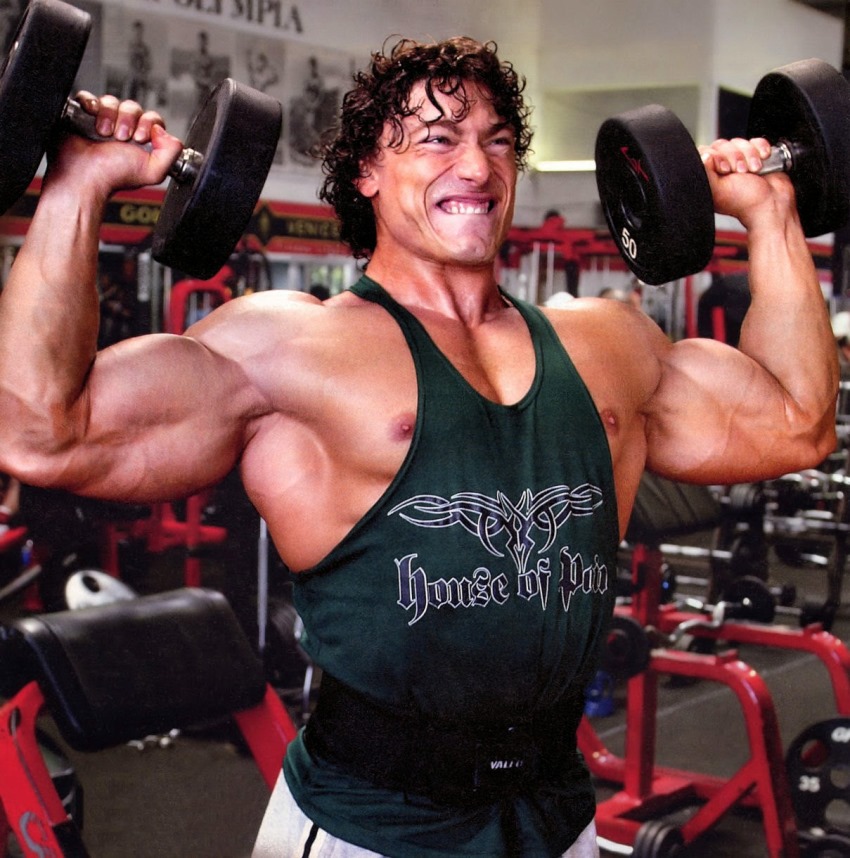 "You don't always need a plan. Sometimes you just need to Breathe, Trust, Let Go, and see what Happens."
Accomplishments
May 5, 1996 – Moscow Championship – Overall Winner (Teens, U18)
May 18, 1996 – Russian Championship – 1st Place (Teens U18, under 80 kilos/176 lbs.)
October 27, 1996 – Moscow championship 1st Place (Teens U18)
May 11, 1997 – Moscow Championship – 1st Place (Teens U18)
November 25, 2000 – World Championship (Germany) – 1st Place Heavyweight Champion (Juniors)
May 18, 2002 – European Championship (Moscow) – 1st Place Heavyweight Champion (Men's Open)
October 28, 2006 – Las Vegas Classic – 1st Place Heavyweight champion/Overall Winner
2007 NPC Los Angeles Bodybuilding, Fitness And Figure Championships, 1st
2009 IFBB New York Pro, 16th
---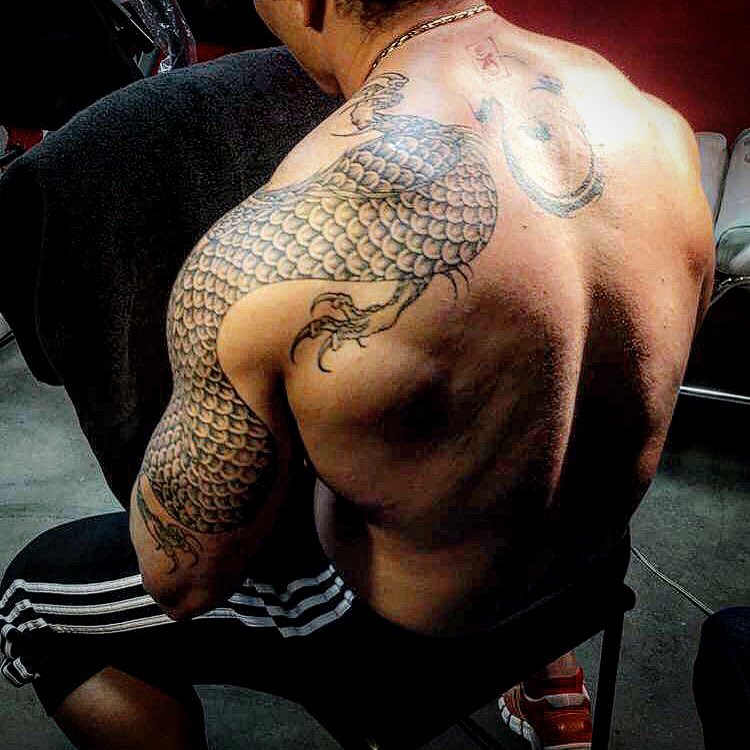 "Sometimes you don't need explanations. It is what it is."
Biography
Martial Arts
Denis Sergovskiy was born on February 13th, 1980 and raised by his parents in Moscow, Russia – Denis was an avid sportsman growing up.
When he was 6, Denis got involved in Greco-Roman wrestling. This was a discipline practiced by Greeks and Romans, and was used to train soldiers. The sport greatly affected Denis – it strengthened both his body and character.
At the age of 10, he transitioned to martial arts, where he learned more self-defense. They taught him how to focus his energy on multiple opponents at once. After some time, Denis turned to a fighting discipline called Kyokushinkai. 
This fighting style required full-contact sparring, conditioning, and focus, which helped him to build his strength and perfect his fighting technique. Over time, Denis fought his way to becoming the best fighter in his group.
---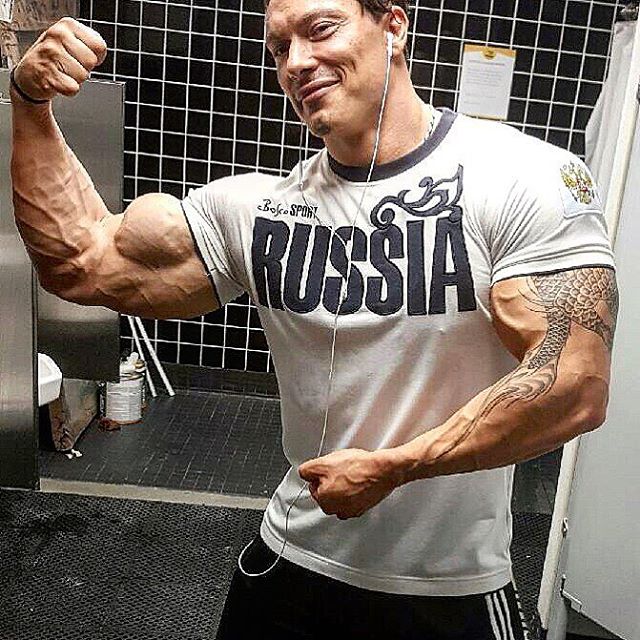 ---
Early Bodybuilding Stages
Having noticed his body strengthen from the constant fighting and training, Denis turned to the weight room to become even stronger. Unknowingly, he embarked on a journey which changed the course of his life.
He began training at the age of 13, finding inspiration in the likes of Bruce Lee and Arnold Schwarzenegger. According to him, the two icons were a prime example of what can be achieved with the right attitude and discipline.
After only a couple of months training, Denis noticed significant progress in his physique. This motivated him to push even harder in the gym, and slowly turned him away from fighting and martial arts.
Becoming a Competitor
By the age of 16, Denis"fell in love" with bodybuilding, so much so that he began competing in amateur shows. Thanks to his muscular and proportional frame, he was able to win many of these competitions.
He first tasted success on the stage in May 1996, when he participated at the Moscow Championship (Teens U18). He was proclaimed the overall winner of the show. Only 16 days later, he was able to win the Russian Championship, teens category.
Over the next two years, Denis took home two more trophies from the Moscow Championships show, before moving to a senior division.
---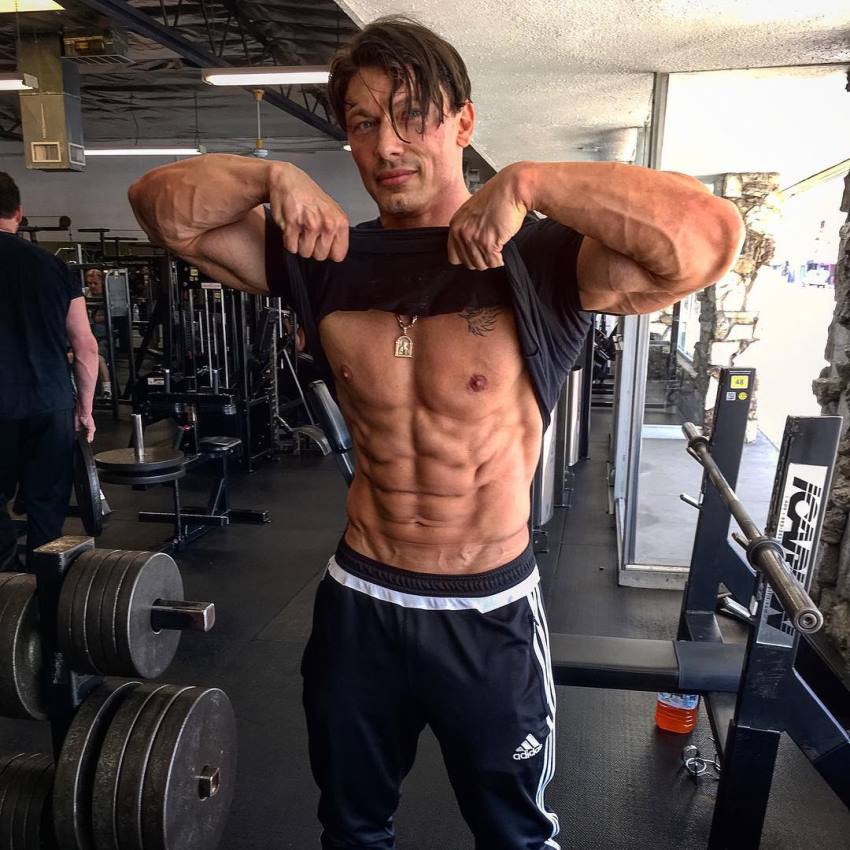 ---
Amateur Career
Denis made his senior debut at the World Championships in Germany, on November 25, 2000. His nearly flawless physique was enough to overshadow his opponents, and once again, he took 1st place.
Almost two years later, he took part at the 2002 European Championship in Moscow, where he was proclaimed the Heavyweight Champion in the Men's Open category.
Having seen tremendous success early on in his bodybuilding career, Denis decided to stop competing for a while and further improve his physique, so that he could compete at more prestigious competitions.
The victory at one of those competitions would see the Russian enter the professional circuit.
Moving to the USA
In 2005, Denis, and three of his friends visited Las Vegas as a part of Russian dance troupe. They created a show there, called Candyman-From Russia With Love.
Denis was so fascinated with the city that he decided to permanently move to the United States. Meanwhile, he was on "top of his game" in bodybuilding, and had his sights set on earning a Pro Card.
On October 28th, 2006, he took part at the Las Vegas Classic, where he was the Overall Winner.
---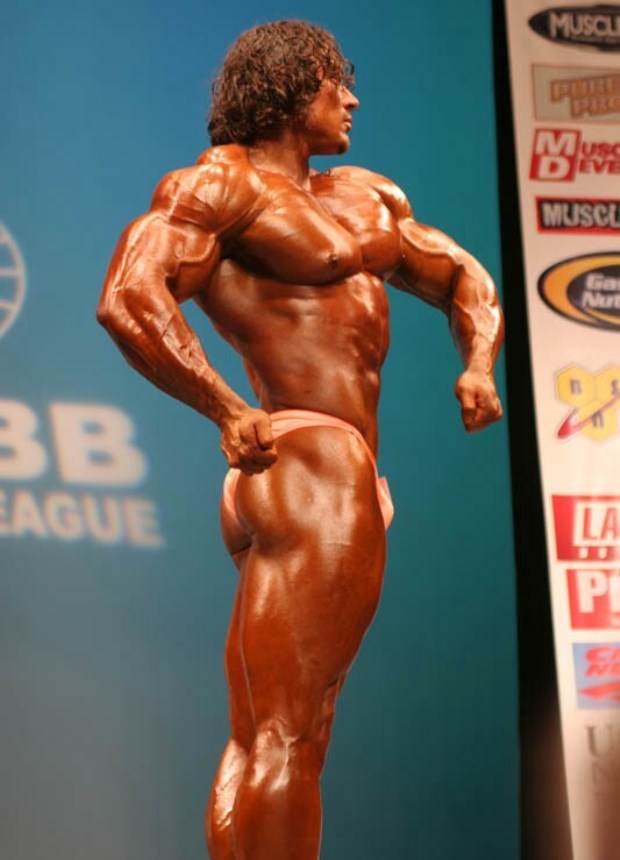 ---
Turning Professional
According to Denis, moving to the USA proved to be beneficial for his career as a bodybuilder. In 2007, he competed at the NPC Los Angeles Bodybuilding, Fitness And Figure Championships, and took home 1st place.
The victory saw Denis get hold of his much sought Pro Card, which qualified him for competing at the most elite of bodybuilding shows.
---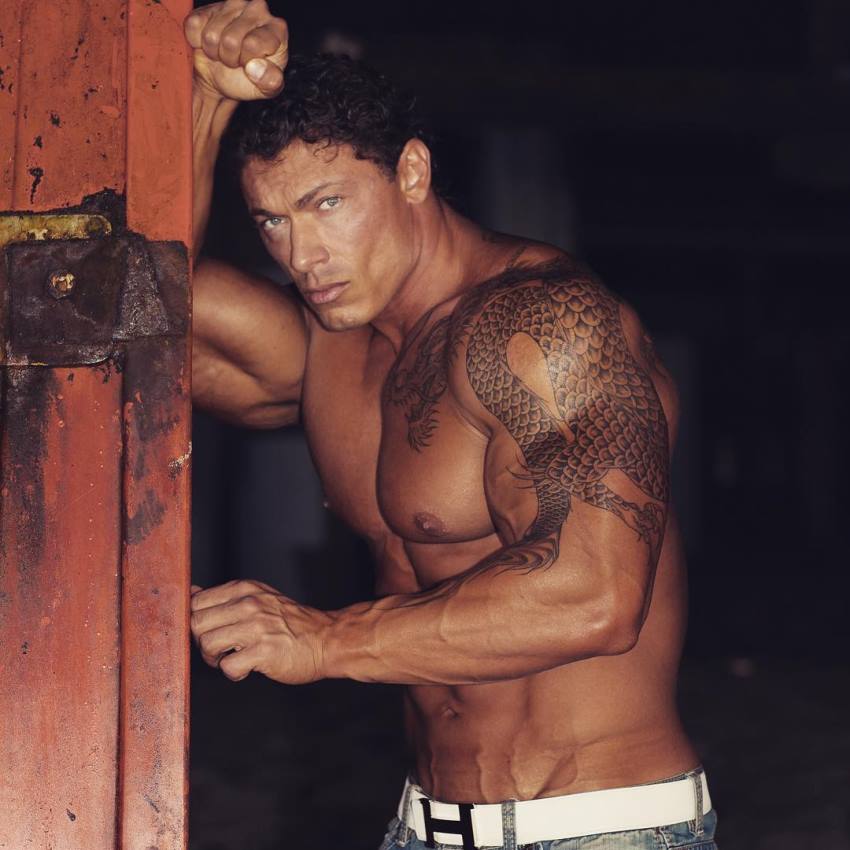 ---
Modeling and Acting
Two years later, Denis made his Pro debut at the 2009 IFBB New York Pro, placing 16th. After this show, Denis decided to step off the stage for some time, to pursue a career in modeling and acting.
In 2010, he moved to Los Angeles, USA, where he was presented with many opportunities in the modeling world. He was featured in several TV commercials, including the famous 2012 Super Bowl.
Meanwhile, he was still "hitting it hard" in the gym, keeping his remarkable shape year-round. Because of his awesome physique, he was featured in some of the top health and fitness magazines.
Thanks to his achievements in the bodybuilding and modeling world, Denis had created a name for himself, and became one of the greatest fitness icons from Russia.
---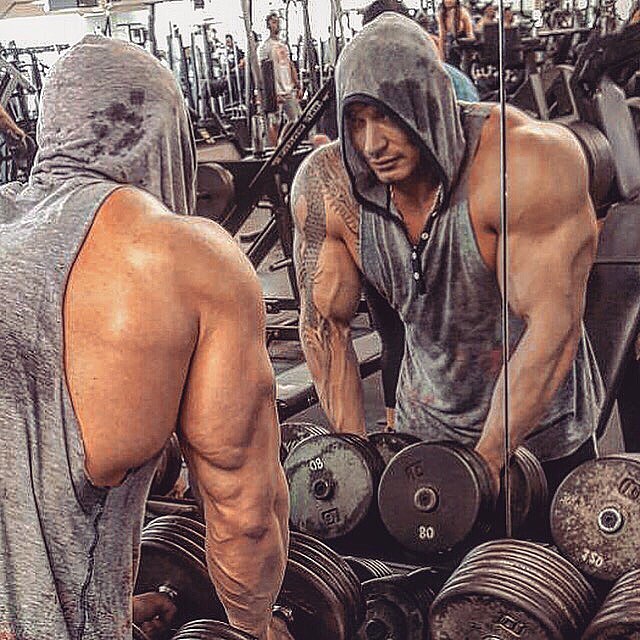 "Not everyone deserves to know the real you. Let them criticize who they think you are."
Training
Shoulder Workout
Denis likes to use heavy weight when training his shoulders. He says the shoulders are one of the few body parts that are hard to make sore the next day. However, when using heavy weight, he is able to completely tear down his deltoids.
One of his favorite shoulder movements is the Arnold press, super setted with side lateral raises.
---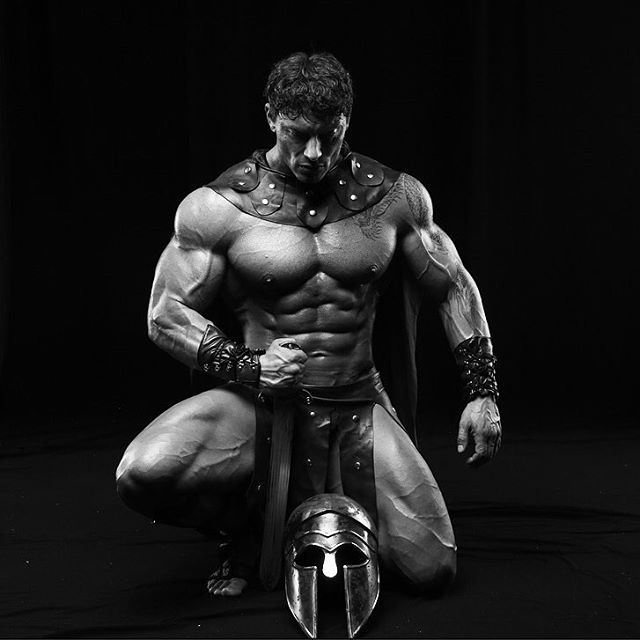 "It might take a year, it might take a day, but what's meant to be will always find its way."
Idols and Influences
In his early days when he was training martial arts, Denis' main influence was Bruce Lee. Denis was fascinated by Bruce's knowledge and discipline when it came to martial arts and life in general.
Later on, his influence in bodybuilding became Arnold Schwarzenegger, who's staggering achievements motivated Denis to never give up on his journey.
---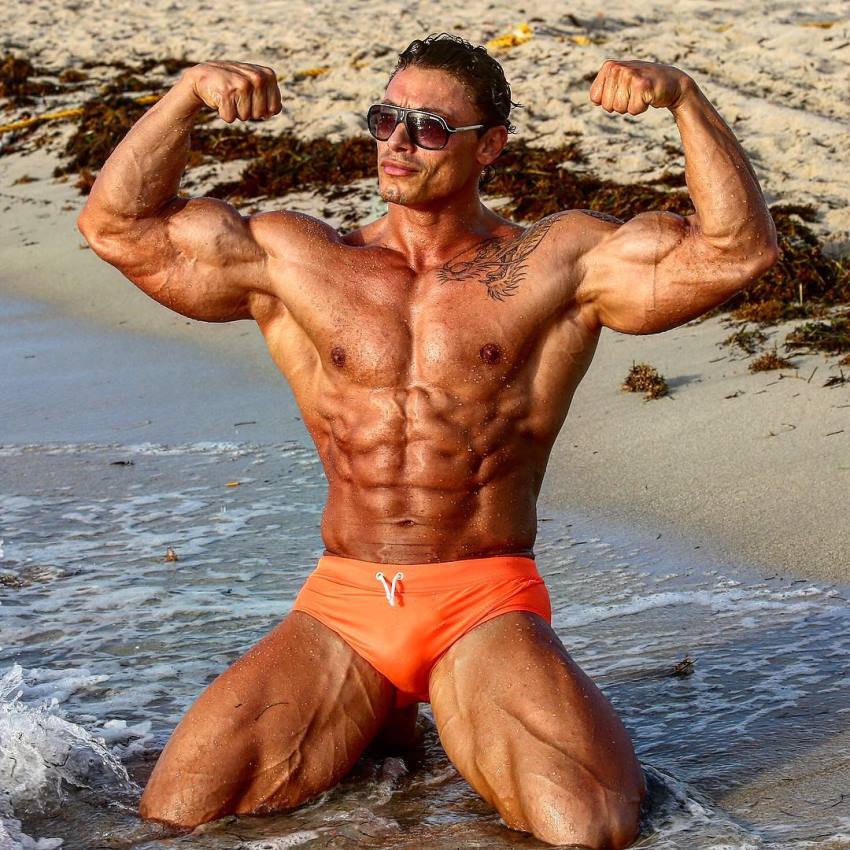 "In this life, you need to rely only on yourself. It's a great way not to get disappointed in people."
What we can learn from Denis Sergovskiy
Denis Sergovskiy has always known the value of hard work and discipline. Even as a child, he was already familiar with such terms. This led to him becoming successful in multiple areas of life.
From excelling in martial arts and being the best in his age group, to becoming one of the greatest fitness icons from Russia – Denis is truly an example to follow.