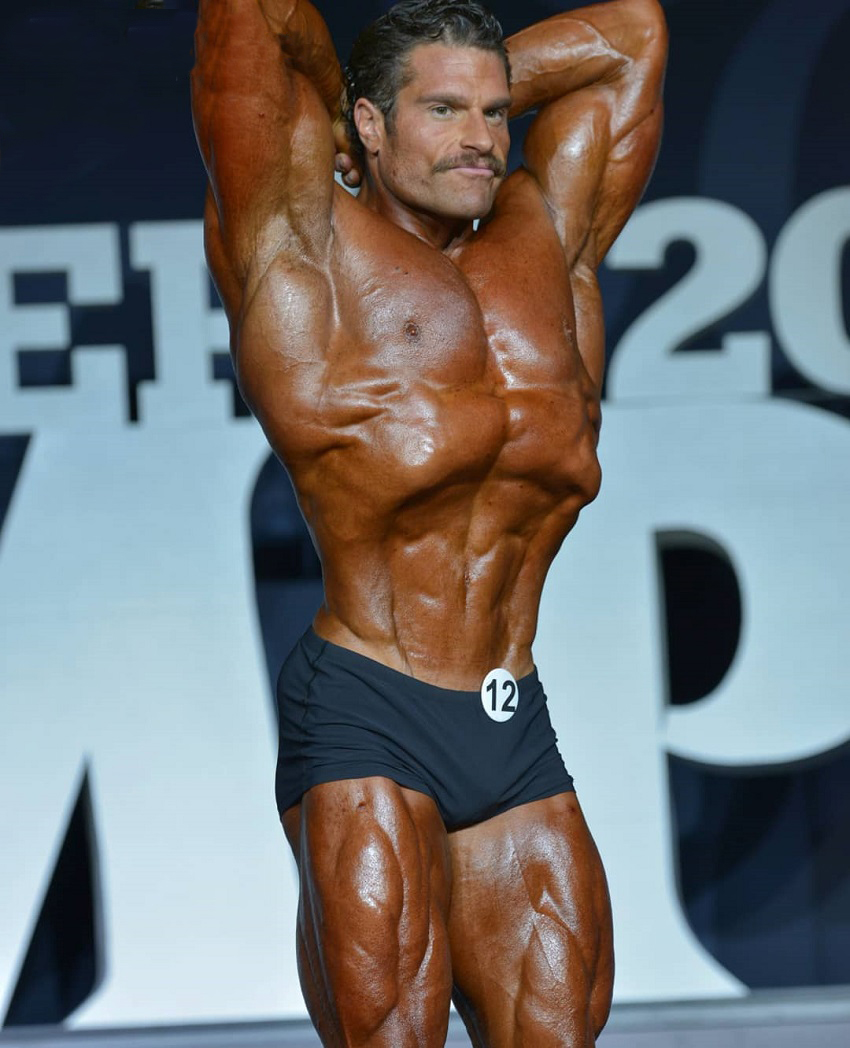 David Hoffmann
Professional Bodybuilder
Lifting weights wasn't something David Hoffmann did from a young age, like many bodybuilders. In fact, he trained judo as a child, aiming to become a martial artist.
It wasn't until 1995 when David's ambitions began to change. Around this period, he entered the gym for the first time and soon fell in love with the 'iron.'
As his interest in bodybuilding grew, David began to consider making a career in the sport. Eventually, he took the plunge and became a competitive bodybuilder.
Ever since his first show in 2000, David Hoffmann has grown into an IFBB Pro athlete. He's also become a successful entrepreneur and gym owner – and here's how it all happened;
---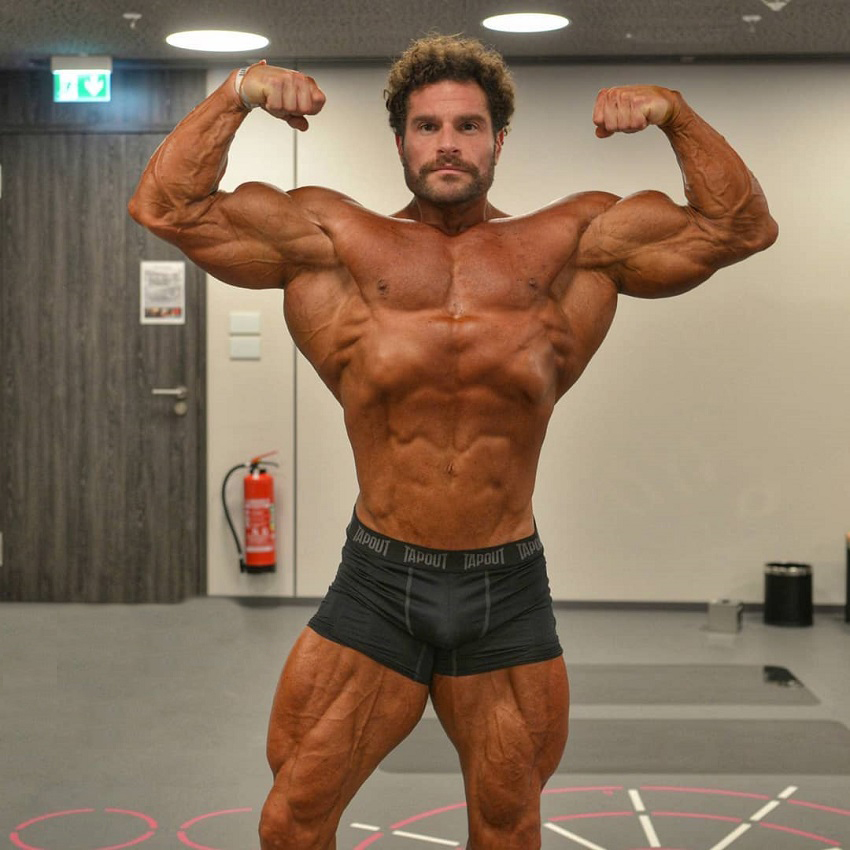 Athlete Statistics
Full Name: David Hoffmann
Weight
Height
Age
Date of Birth
255 - 265lbs (115.7 - 120.2kg)
6'1" (185.5cm)
43
February 26, 1980
Nationality
Profession
Era
German
Professional Bodybuilder
2000, 2010
| | |
| --- | --- |
| Weight | 255 - 265lbs (115.7 - 120.2kg) |
| Height | 6'1" (185.5cm) |
| Age | 43 |
| Date of Birth | February 26, 1980 |
| Nationality | German |
| Profession | Professional Bodybuilder |
| Era | 2000, 2010 |
---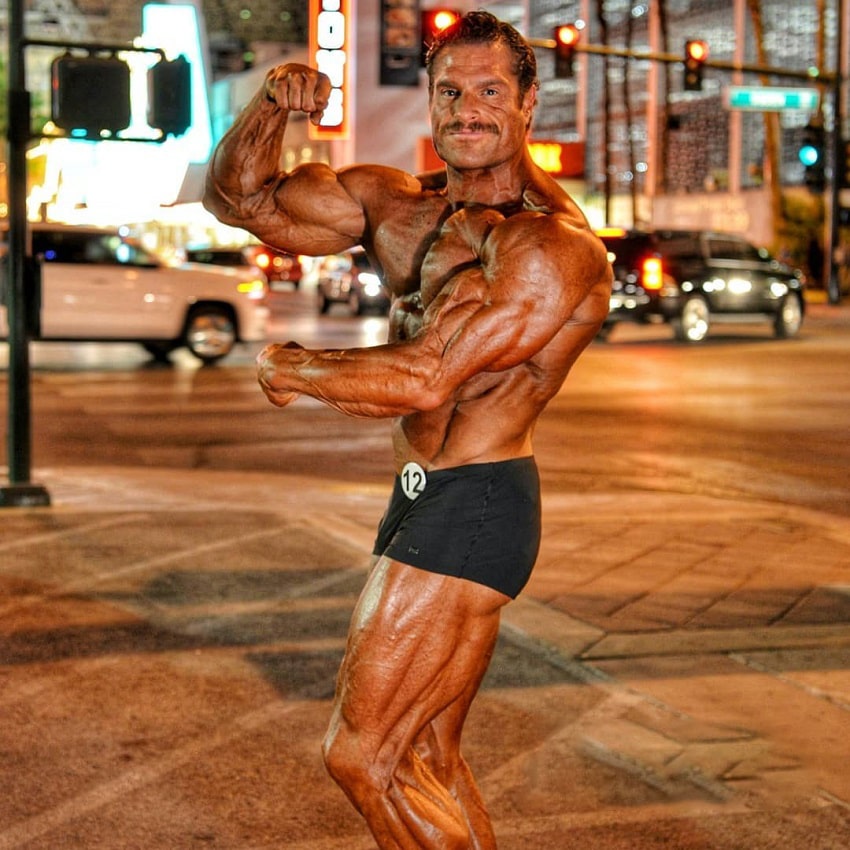 Accomplishments
Contests David Attended
2000
Winner Juniors NRW Championship (Heavyweight and overall)
Winner Juniors Hessen- and RLP-Championship (Heavyweight and overall)
Runner-up Juniors German nationals (Heavyweight)
2004
Winner Juniors Hessen- and RLP-Championship (Heavyweight)
4. Place German nationals (Heavyweight)
2006
Winner Hessen- and RLP-Championship (Super heavyweight)
2008
Winner Heavyweight Pokal
Hessen and RLP Champion (Super heavyweight)
Winner German nationals (Super heavyweight and overall)
2. Place Body Xtreme Invitational
Winner World Championship qualification Germany
4. Place IFBB World Championships Manama, Bahrain (Super heavyweight)
2009
Winner World Championship qualification Germany
4. Place IFBB World Championships, Doha Qatar (Super heavyweight)
2011
3. Place Arnold Schwarzenegger Classic Amateur (Super heavyweight)
3. Place Mr. Olympia Amateur (Super heavyweight)
2014
3. place IFBB Amateur Olympia Europe (Man's Heavyweight)
2018
3. place IFBB New York Pro Men's Classic Physique
---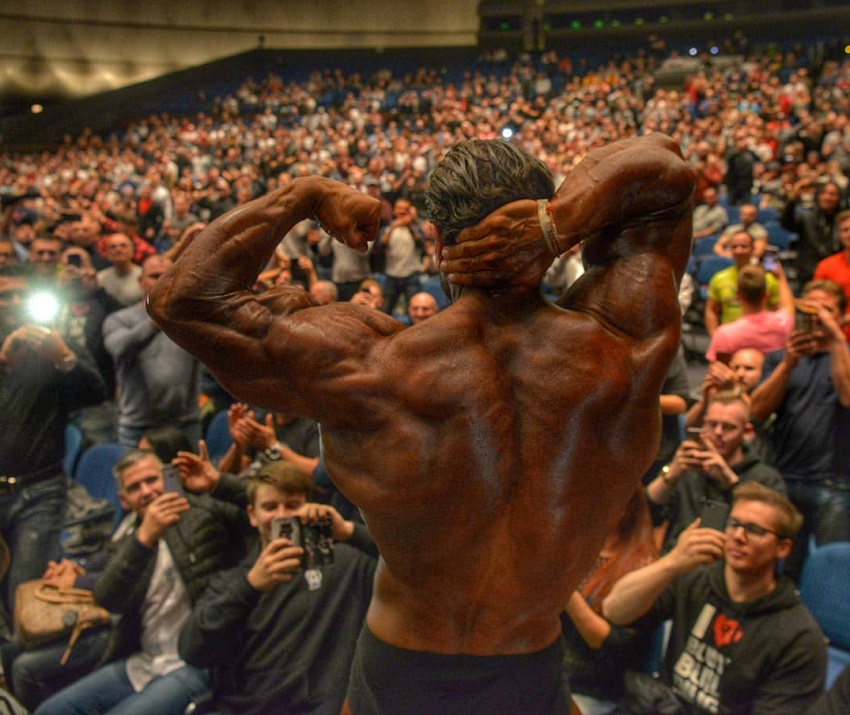 Biography
From Judo to Competitive Bodybuilding
David Hoffmann was born during 1980 in Germany. He's the oldest of three sons of a teacher and psychologist.
David's first taste of bodybuilding came in 1995, after years of practicing judo. At first, he trained at his home gym with a simple set of dumbbells. He learned the basics through his own trial and error, and slowly, began noticing progress.
It took him only one year of training to become 'hooked.' He went on to join a local gym where he started training more seriously. In a matter of a couple of years, David added slabs of muscle to his frame started looking more ripped than ever.
Eventually, in 2000, he decided to step things up by joining competitive bodybuilding. His first contest was the 2000 Nordernhein Westphalen Championships, where he surprisingly won the junior heavyweight class. It was at this point David realized he could go a long way in bodybuilding.
---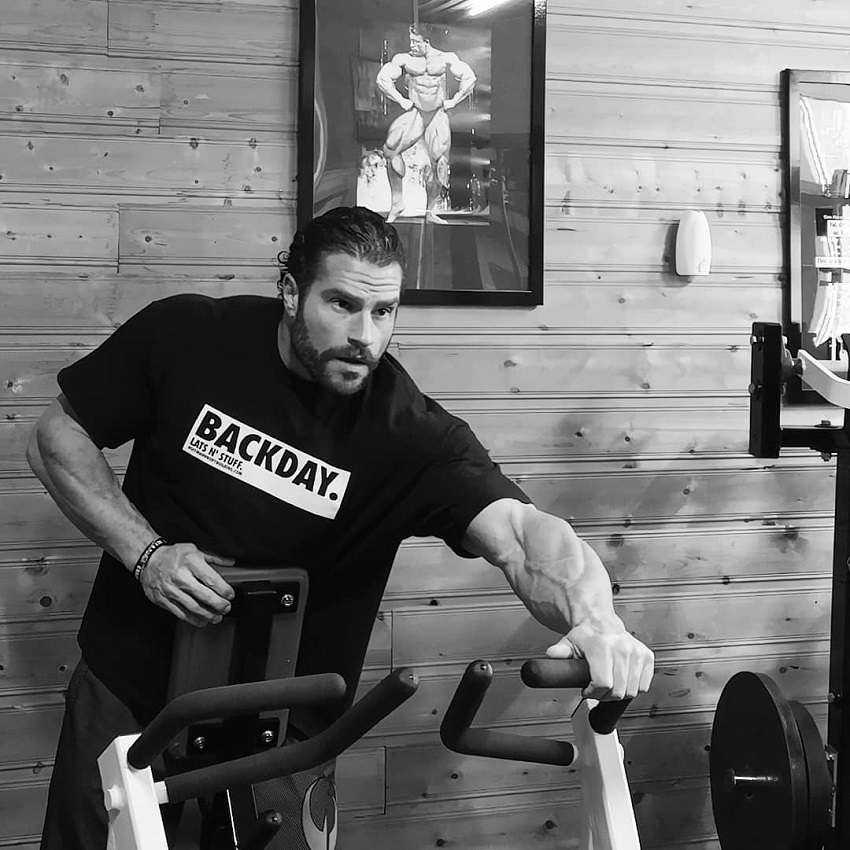 ---
Joining the IFBB
For the next several years, David competed at the national level, placing high in many contests.
By the end of 2007, he'd taken part in five prestigious bodybuilding shows. He'd won three of those, along with placing within the top five of the other two contests.
However, it wasn't until 2008, when David reached the peak of his career. This was the year when he took part in the German National Championships. He won the show that day, along with grabbing his Pro Card.
---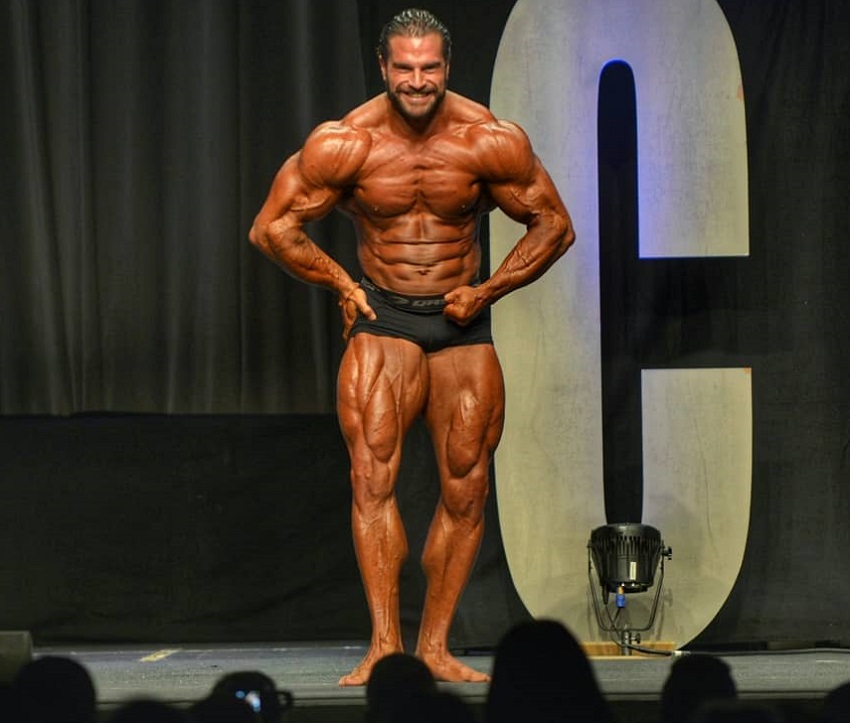 ---
A Growing Influencer
After winning the 2008 German Nationals, David started competing in the IFBB circuit. He competed in nine contests there, out of which he won two. His last major show came in 2018, when he placed third at the IFBB New York Pro Men's Classic Physique.
Ever since then, David has been focusing on expanding his career to even greater heights. He's earned a degree in business, along with starting his own gym and sports company. He's also modeled for a number of high-profile magazines and companies, showing no signs of stopping.
Every year brings a new challenge for David, who's now looking more successful than ever. With his achievements, he's set an example for up and coming bodybuilders, and others who follow him online.
---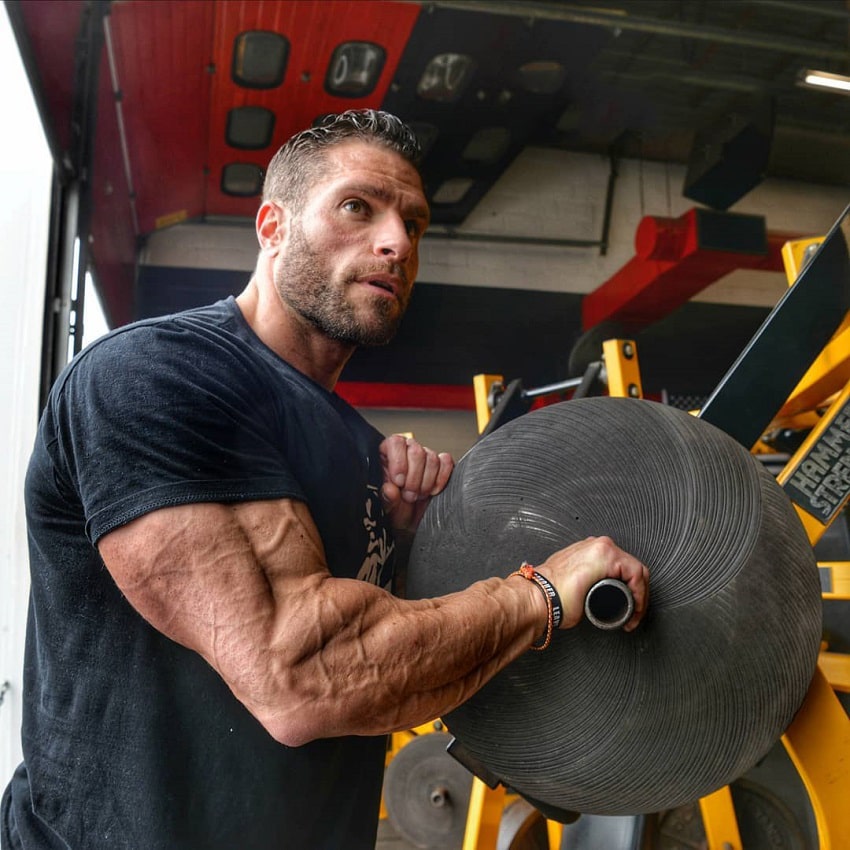 Training
David likes to experiment with his training often. However, one thing almost never changes, and that is his consistency in the gym. David doesn't skip his workouts, no matter how he feels. He'll "grind it out" even on the toughest of days.
With this mentality, he's been able to maintain an impeccable physique for decades and is still going strong – looking better than ever.
---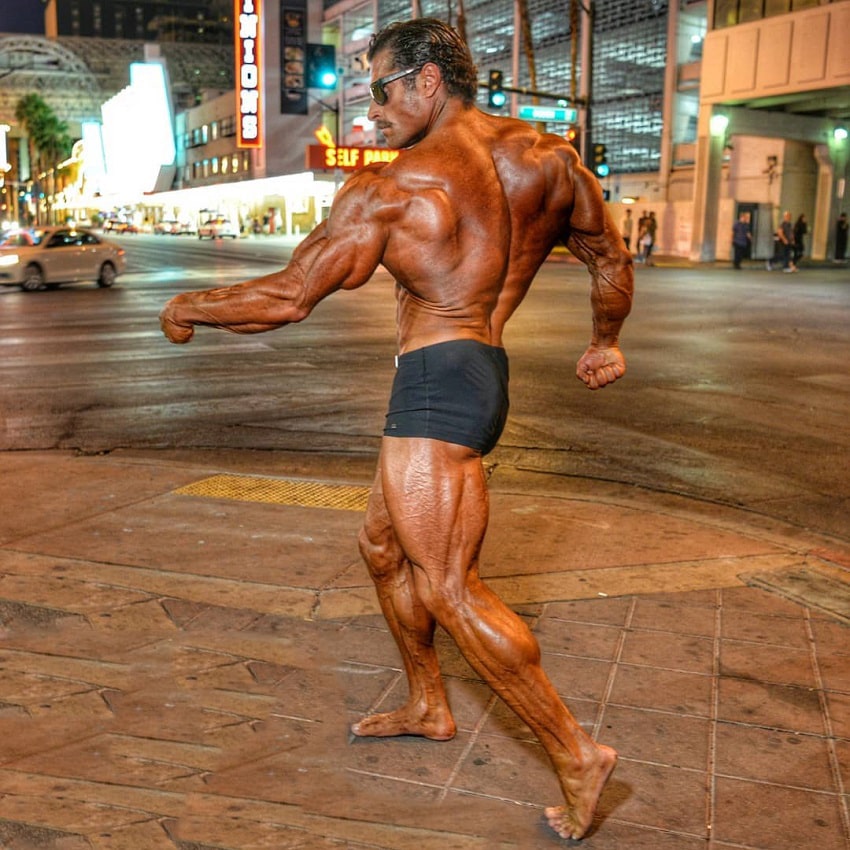 Nutrition
David eats balanced meals, several times per day. But every now and then, he'll let loose and eat something more palatable, such as pizza, a burger, or a doughnut. Anything that 'resets' his metabolism.
---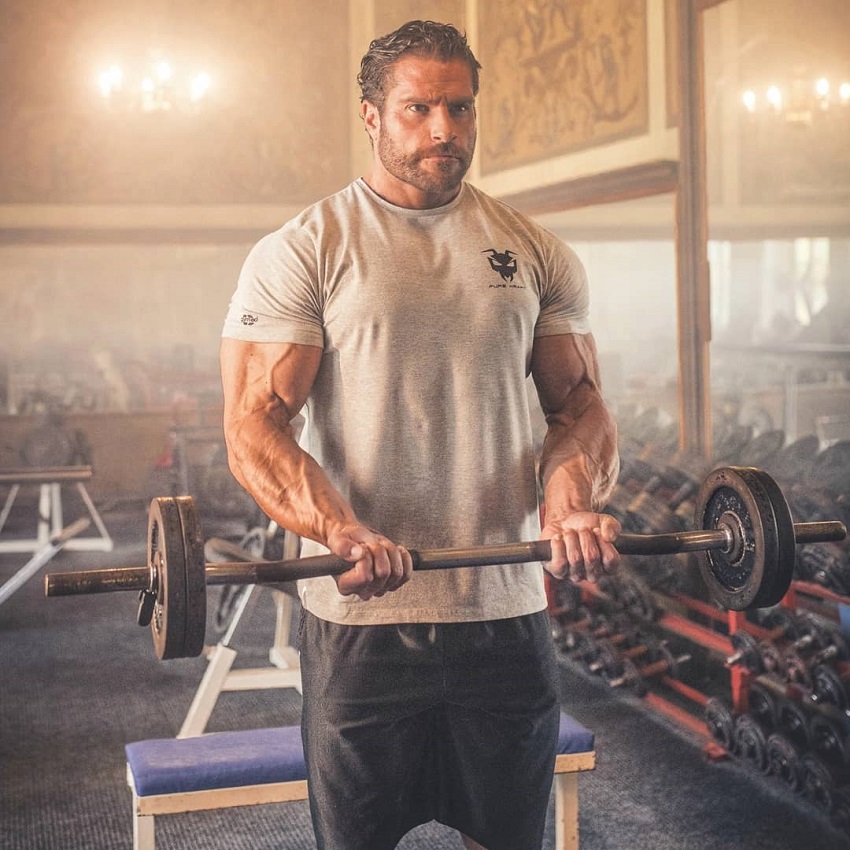 ---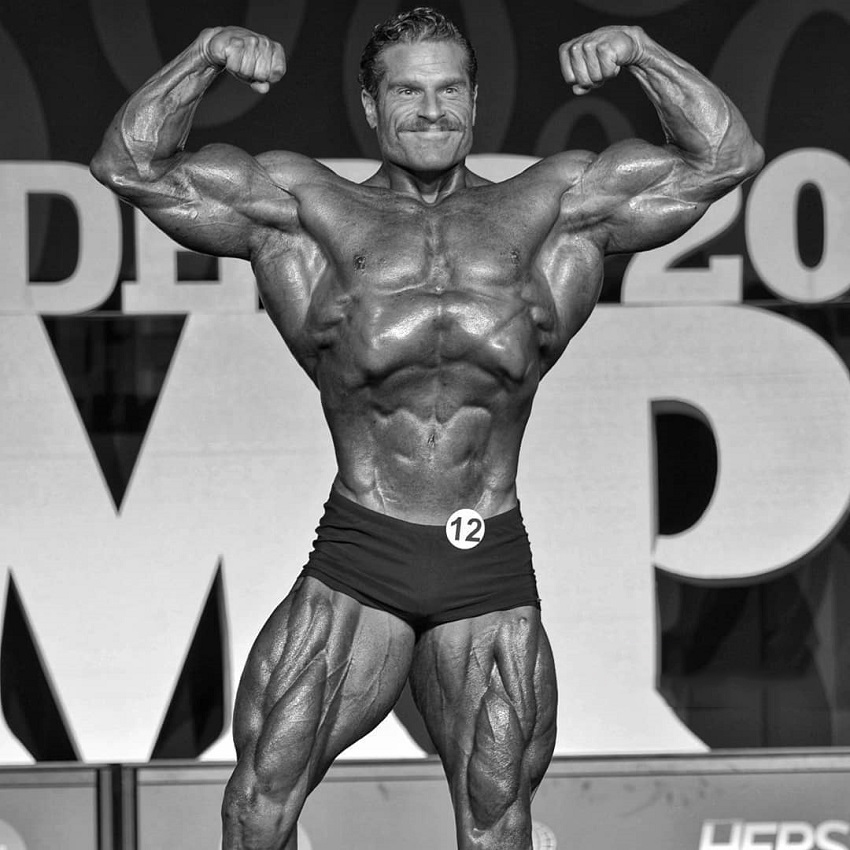 David Hoffmann flexing on the Joe Weider's Mr. Olympia stage.
What we can learn from David Hoffmann
David Hoffmann is an influencer for many aspiring bodybuilders from Germany, and wider. He first began training with weights in 1995. After years of hard work, he achieved great success on both national and international stages.
His story is a reminder that you too should 'shoot for the stars', but also back it up with hard work. Keep putting in the 'reps', and you too might one day reach greatness – just like David Hoffmann.