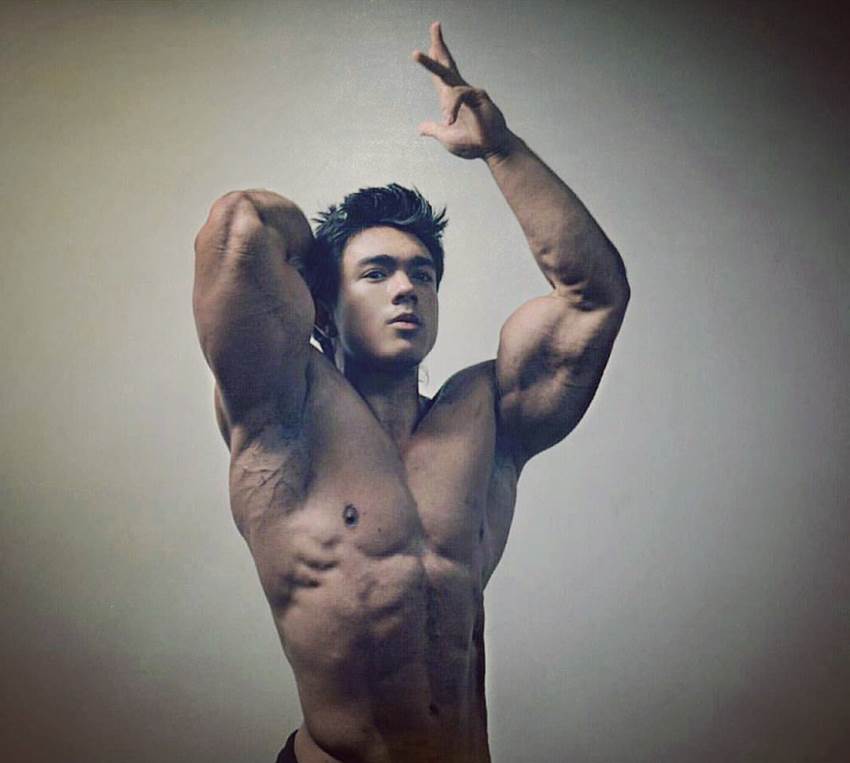 Daniel Roman
Men's Physique Competitor, Professional Trainer, Fitness Model
Born in 1993, Daniel Velázquez Roman is a famous Colombian athlete and a Men's Physique competitor. Daniel has been involved with fitness since the age of 14, and his commitment to the sport led to him become an international competitor.
Daniel's first show came when he was 21, and since then, he became the champion of the 2015 Fitness Universe in the Bodybuilding Junior category and the Musclemania Colombia winner the very same year. His success in the fitness industry has made him one of the most recognized athletes from Colombia.
---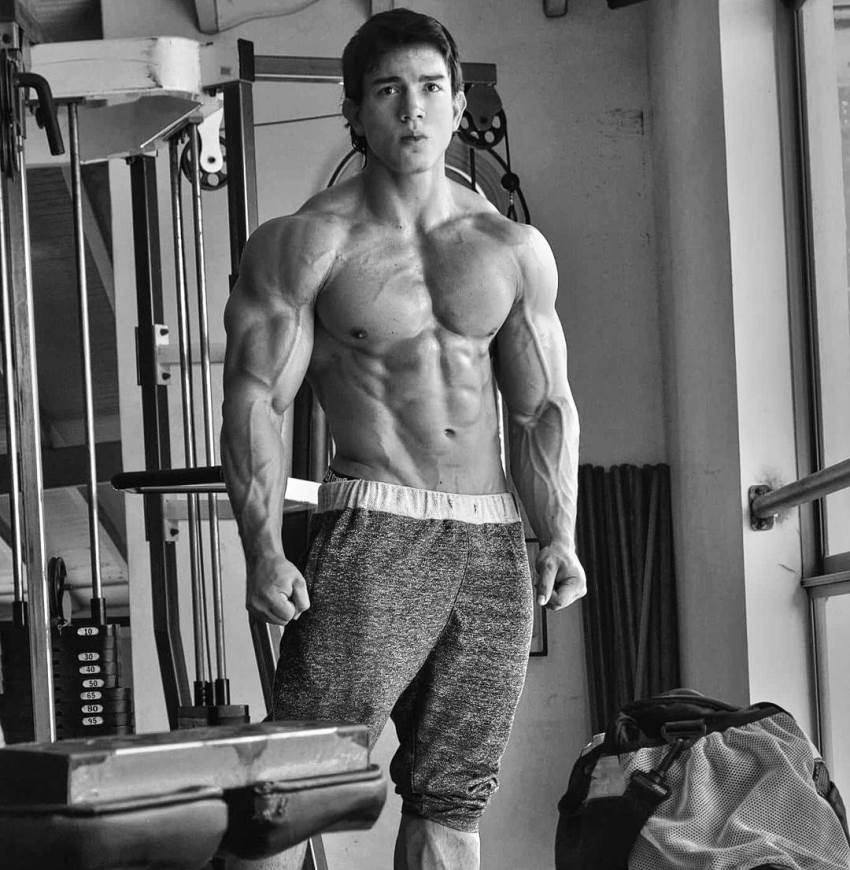 "Not everything in this sport is vanity, not everything is appearance. It's about embracing and loving change, about self-improvement, valuing work and discipline. That's why sometimes it gives me a bit of sadness to see some profiles that transmit unsportsmanlike behavior and still proclaim themselves as athletes. Being an athlete is a name that deserves respect."
Athlete Statistics
Full Name: Daniel Velázquez Roman
Weight
Height
Year of Birth
Nationality
215 - 225lbs (93.0 - 102.1kg)
5'7" (170cm)
1993
Colombian
Profession
Era
Men's Physique Competitor, Professional Trainer, Fitness Model
2010
| | |
| --- | --- |
| Weight | 215 - 225lbs (93.0 - 102.1kg) |
| Height | 5'7" (170cm) |
| Year of Birth | 1993 |
| Nationality | Colombian |
| Profession | Men's Physique Competitor, Professional Trainer, Fitness Model |
| Era | 2010 |
---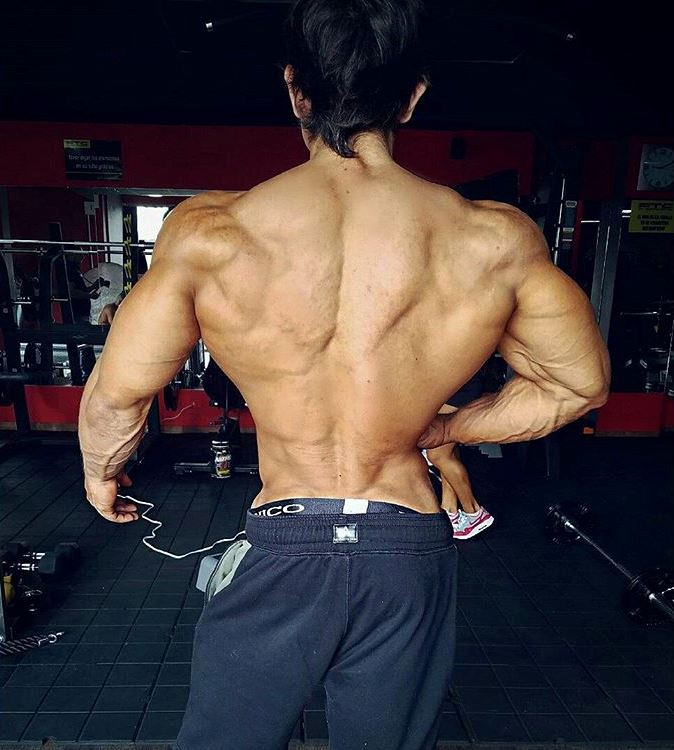 Accomplishments
Competitions
2015 Musclemania Colombia Champion

2014 Expofitness – Absolute Champion Bodybuilding Overall
---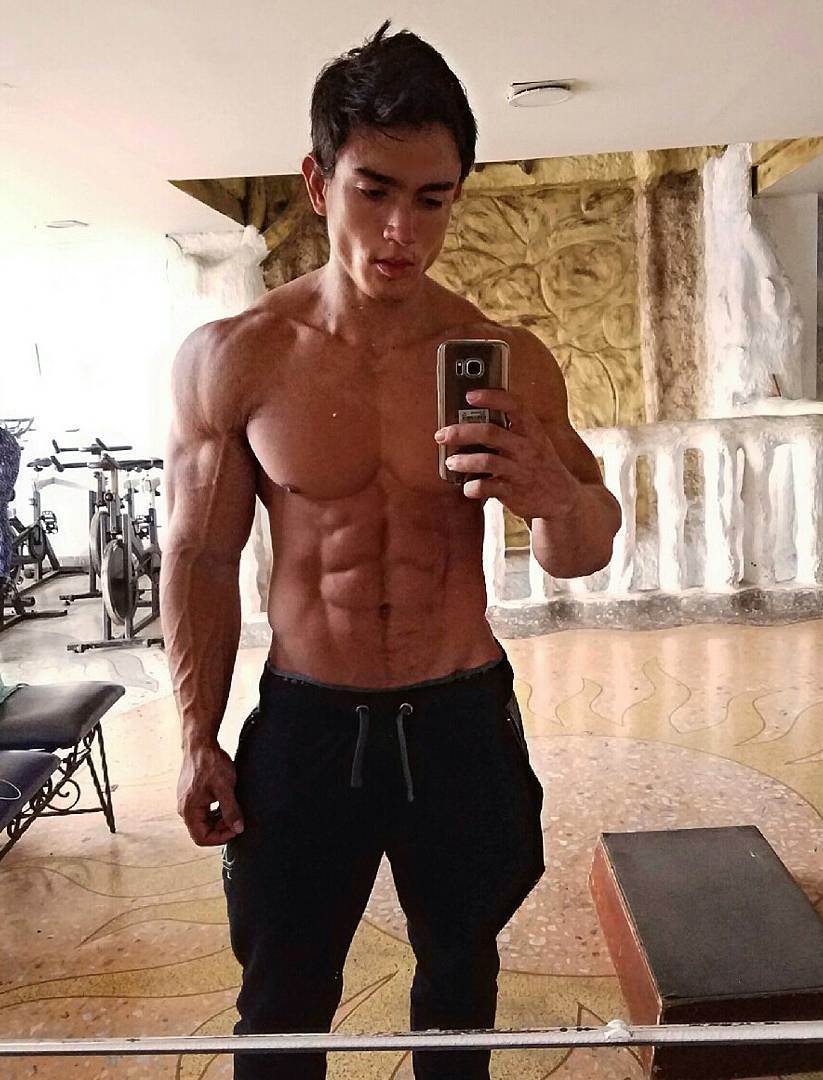 Biography
Bodyweight Exercises to Competitions
Daniel Velázquez Roman was born August 6, 1993, in Medellin, Colombia. He was always an athletic child growing up, and showed an interest in fitness since he was a teenager.
At the age of 14, Daniel was introduced to bodyweight training by one of his classmates. At the time, he only knew basic movements such as push-ups and crunches, but as his strength increased, Daniel became interested in bigger challenges, and the gym was "the perfect answer."
"Since I can remember I have absolutely loved the sport and decided to make it my lifestyle. I like to stand out, but beyond that, I like to support people who want to have the same results that I have obtained and always go forward."
Daniel got his first gym membership when he was 15, and right away, he fell in love with training after he saw the "endless possibilities" of the exercises he could perform in the gym.
After several years of commitment to the fitness lifestyle, Daniel competed in his first show in 2014 and was proclaimed the winner. Motivated to continue with great results, Daniel competed at 2014 Expofitness in Colombia, taking home 1st place once again. 2015 was even more successful for Daniel, as he won one of the biggest national competitions – Musclemania Colombia Championships, claiming his place among the legends of bodybuilding in his country.
---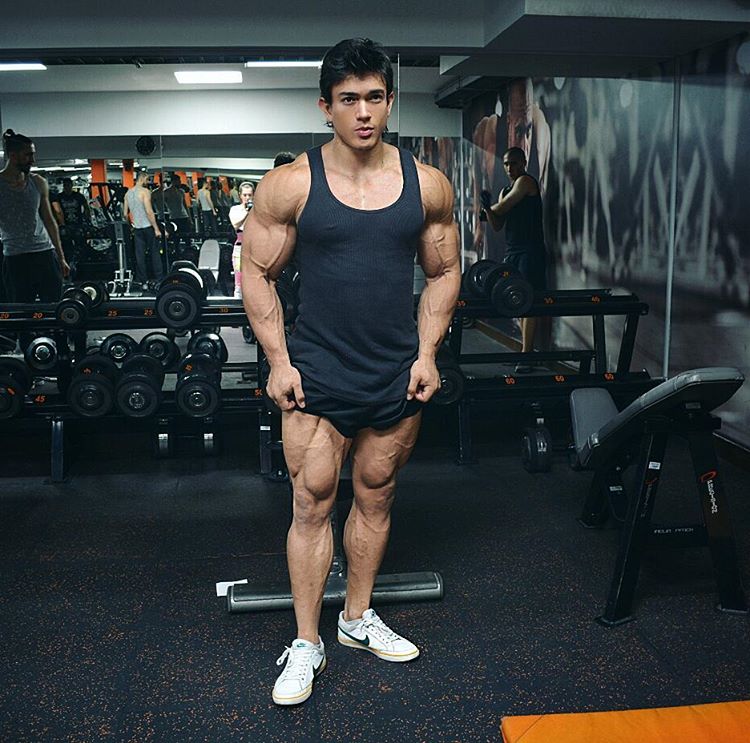 Training
Daniel's Way of Training
Daniel always makes sure to start his workouts with light weights and a high number of repetitions, and then, gradually increases the weight, while decreasing the number of reps. According to him, progressive overload and pyramid sets are one of the best ways to optimize muscle growth.
Daniel's known for his awesome arm development and says the secret to building huge biceps and triceps lies in doing compound movements.
Daniel advises the best exercises for developing huge biceps, are barbell curls, and incline dumbbell curls. When it comes to triceps development, his favorites are skull crushers and close grip bench press.
Arms Workout
When preparing for a competition, this is what Daniel's bicep and tricep workout usually looks like;
Barbell Biceps Curls (Pyramid Sets) – 3 sets, 1×8, 2×8, 3×8, 4×10
Dumbbell Curls on an Incline Bench – 4 sets, 1×15, 2×12, 3×10, 4×8
Hammer Curls, 4 sets, 4×20
Concentration Curls, 4 sets, 4×20
Cable Triceps Extensions, 4 sets, 1×20, 1×18, 1×15, 1×12
Single-arm Triceps Extensions, 4 sets, 1×15, 1×12, 1×10, 1×8
Narrow-grip Dips, 4 sets, 1×15, 1×12, 1×10, 1×8
---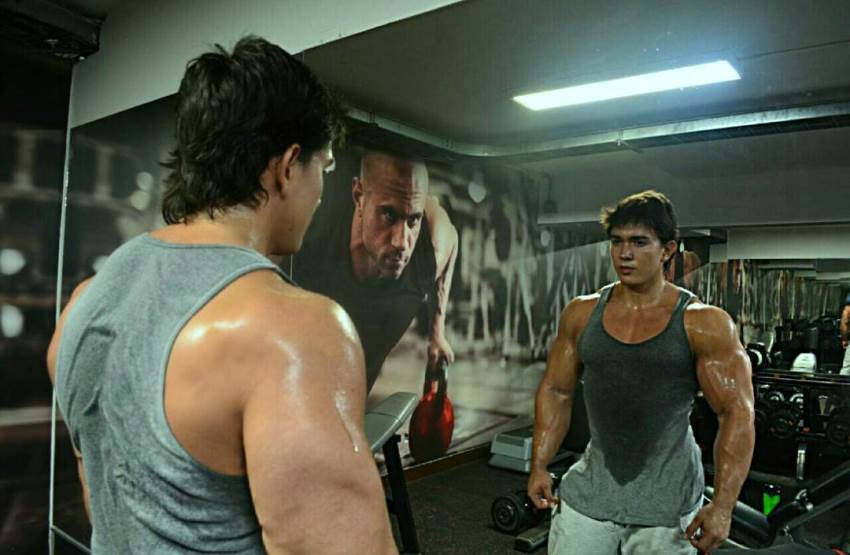 ---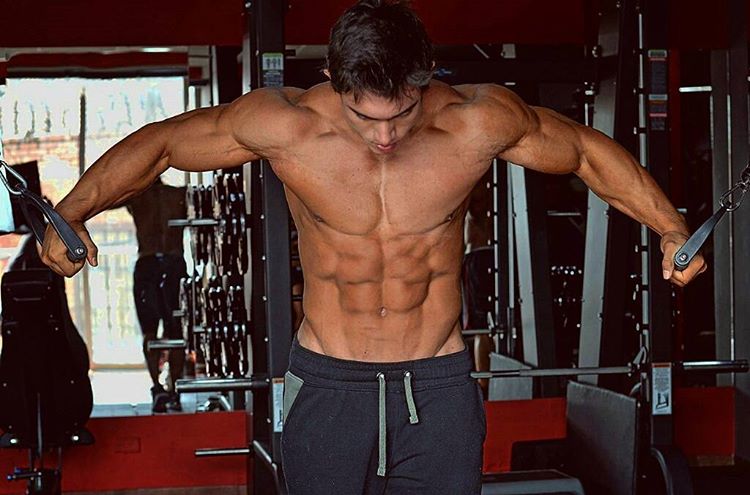 ---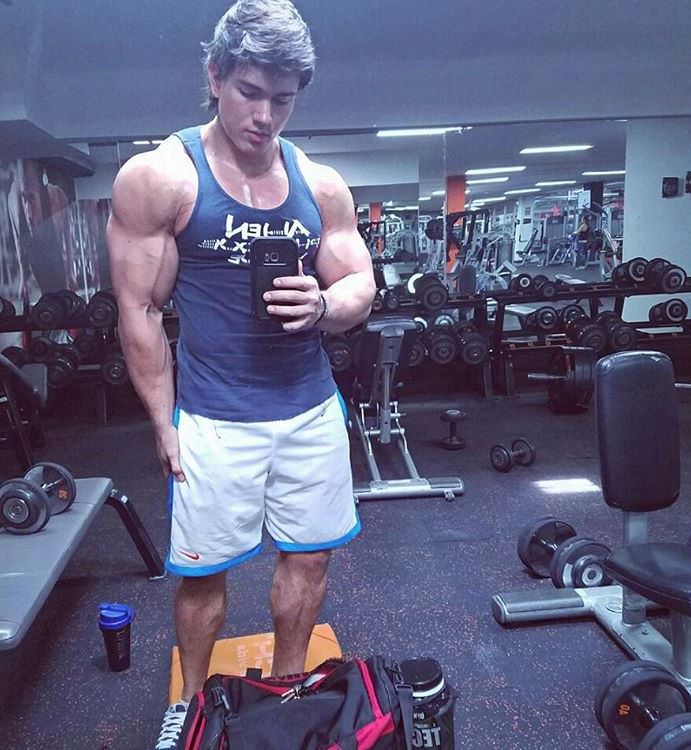 ---