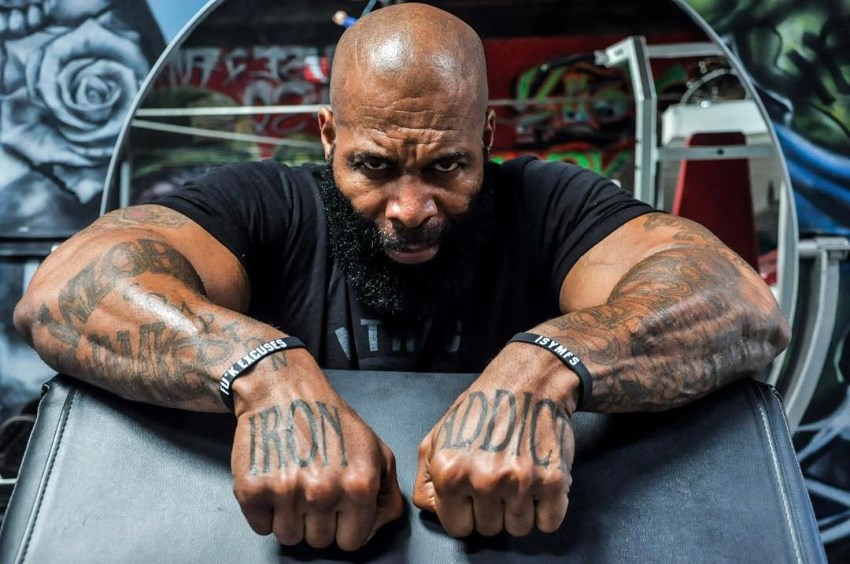 CT Fletcher
Powerlifter, Bodybuilder, Personal Trainer, Figure Competitor
CT Fletcher is an ex. American powerlifter and a bodybuilder who holds six world champion titles to his name. Including the 3 Time World Bench Press Champion Title, and 3 Time World Strict Curl Champion Title.
CT Fletcher is also now known as a successful entrepreneur, and a fitness icon with a huge following online.
However, Fletcher's life was far from easy. He was physically abused by his father as a child, and later, in his powerlifting days, he almost died due to heart complications. Fortunately, his strong mindset got him through these difficult moments, which allowed him to come back stronger than ever before into the world of bodybuilding.
This is his story:
---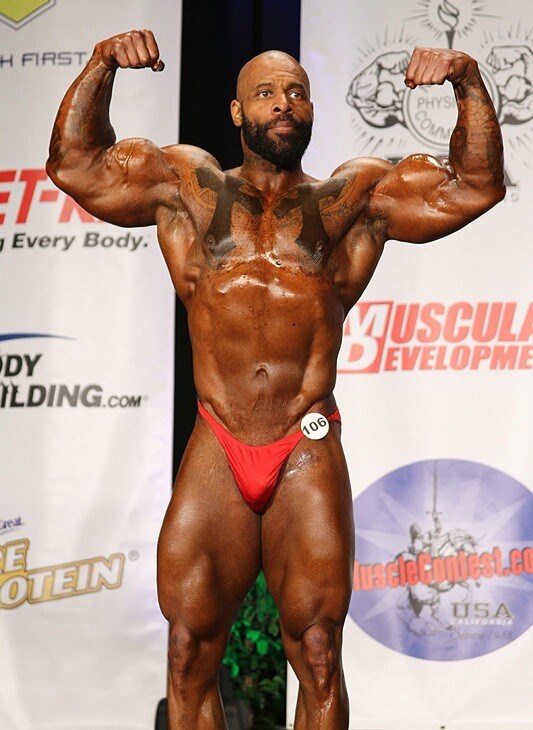 "You must become obsessed with obtaining what you are trying to get, you have to be obsessed with it."
Athlete Statistics
Full Name: CT Fletcher
Weight
Height
Year of Birth
Nationality
225 - 235lbs (102.1 - 106.6kg)
5'11" (180cm)
1959
American
Profession
Era
Powerlifter, Bodybuilder, Personal Trainer, Figure Competitor
2010, 1980, 1990, 2000
| | |
| --- | --- |
| Weight | 225 - 235lbs (102.1 - 106.6kg) |
| Height | 5'11" (180cm) |
| Year of Birth | 1959 |
| Nationality | American |
| Profession | Powerlifter, Bodybuilder, Personal Trainer, Figure Competitor |
| Era | 2010, 1980, 1990, 2000 |
---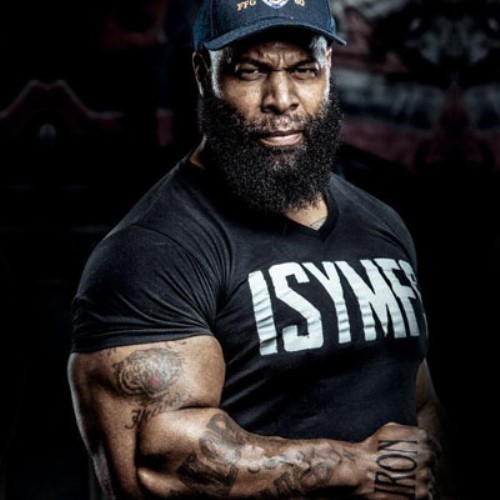 Accomplishments
3 Time World Bench Press Champion
3 Time World Strict Curl Champion
S. Army Veteran
Gym Owner
---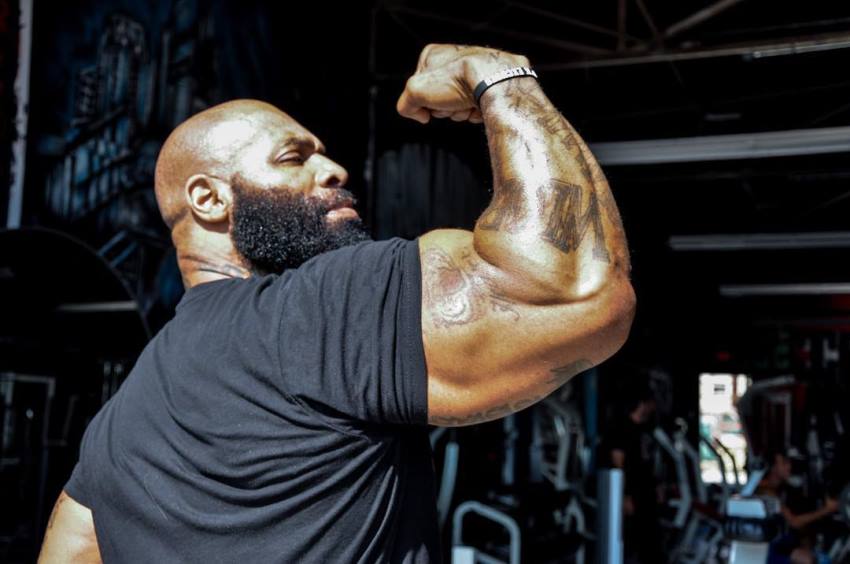 Biography
Moving Places
Born in 1959, in Pine Bluff Arkansas, CT Fletcher had a tough life growing up. His father was a field worker, and his mother was a teenage housewife; both of them had to work extremely hard just to put food on the table.
When Fletcher was only one year old, he and his family moved to Watts, and later, to Compton, where he grew up. Needless to say, it was an extremely rough environment to grow up in.
To make matters worse, Fletcher and his older brother had to endure a severe physical abuse as children. He said; "My father started preaching in a 4-car garage when I was in grade school. By the time I was in Jr. High, we moved to Lakewood, CA and my father purchased his own church. My mother, my big brother Walt, and I were the choir. Strict is too subtle a word to describe the discipline required in our upbringing. The extreme discipline and the severe physical abuse was our way of life; it was all I knew."– CT Fletcher
Military
When he was 12 years old, Fletcher started working at a local gas station. Even though he was still too young to work, he loved the job because it was his escape from the reality, and his father's abuse.
Unfortunately, Fletcher had to quit his job several weeks later, as his father demanded of him to be at the church.
This terror lasted six years, until Flecher's 18th birthday; it was then he finally 'broke the chains that bound' him, and joined the United States Army. After he joined the Army, Fletcher moved to Germany, where he was stationed.
Martial Arts
While he was stationed in Germany, Fletcher took a keen interest in martial arts, particularly Karate.
Having idolized the likes of Bruce Lee and Mohammed Ali, Fletcher earned his second-degree black belt in Karate in 1979.
---
---
Return to the U.S.
Upon his return home from the Army, Fletcher started working at the U.S. Postal Service.
It was during this time he married his first wife, whom he knew since high-school. Fletcher said; "My high school sweetheart and I were married soon thereafter and very soon after that we were blessed with children of our own."
Bodybuilding
CT Fletcher is known as an exceptionally accomplished powerlifter. However, he wasn't involved in the sport from the beginning of his weightlifting journey. In fact, he transitioned to powerlifting after years of competing in bodybuilding shows.
Fletcher first turned to the weight room in the early 1980's. It was during this time he became 'enthralled' with bodybuilding; working out seven days per week. He said; "Outside of my family, weightlifting was my life."
As his physique developed, he began participating in different bodybuilding shows, placing top 3 in almost all of them.
Powerlifting
Having seen his strength increase month by month, Fletcher became obsessed with chasing the 'next big number'. This is where his transition from bodybuilding to powerlifting took place.
He began participating in powerlifting contests, quickly realizing his enormous potential in the sport. Even as a beginner powerlifter with little experience, he demolished many of his fierce competitors.
Marriage
In the early 1990's, Fletcher divorced his first wife. Five years later, he met a woman who worked in the same Post Office, and later, they married. Since then, they've had seven children, and one grandchild.
Soon after, Fletcher returned back to competitive powerlifting.
---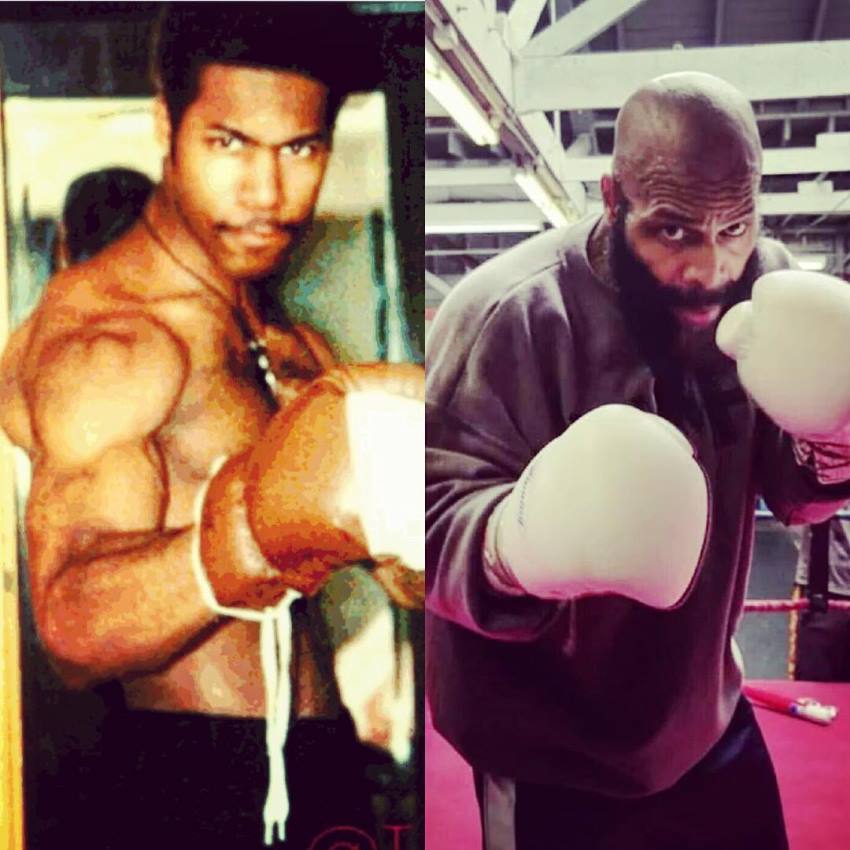 ---
Unhealthy Diet
As he was climbing the ladder in the world of competitive powerlifting, Fletcher had to consume more and more calories, in order to lift bigger weights.
However, almost all of those calories came from extremely unhealthy, processed foods; including fast food burgers and artificial sugars. Fletcher ate what he wanted, and when he wanted.
At first, he didn't suffer any consequences to his bad diet. In fact, he grew stronger and bigger, lifting heavier weights.  It wasn't long before he built a significant reputation around his name, becoming respected for his early powerlifting achievements.
However, his unhealthy eating habits eventually caught up with him; he became a frequent visitor to hospitals and clinics, having developed hypertension. But this wasn't a serious enough warning for Fletcher, as he said; "At the time I did not care and I did not mind as long as the list of powerlifting accolades continued to grow as I did."
Bigger Health Issues
It wasn't until 2001 when Fletcher realized he'd gone too far with his unhealthy diet. At the time, one of his doctors informed him that his hypertension had become life-threatening; it began to affect his heart.
From that moment on, everything went downhill for the American.
Mother's Death
On May 26, 2004, CT Fletcher's mother died of a heart failure while she was preparing breakfast for his father.
Even though Fletcher was aware his mother had a serious heart condition, the news came as a huge shock to him.
However, as tragic as her death was, Fletcher didn't want her death be in vain. Thanks to her unique character, and a way of looking at life, Fletcher came up with a well known line; "It's Still Yo Mutha Fuckin Set!"
This is Fletcher's explanation for the famous line; "My mother suffered many of her last years from congestive heart failure. However, to her last day, to her last hour, to her final seconds of life she remained committed to her life's choice. It was her decision to put aside adversity and always be what she perceived to be the best wife she could be. It is through her unwavering example I believe, 'It's Still Yo Mutha Fuckin Set!'"
---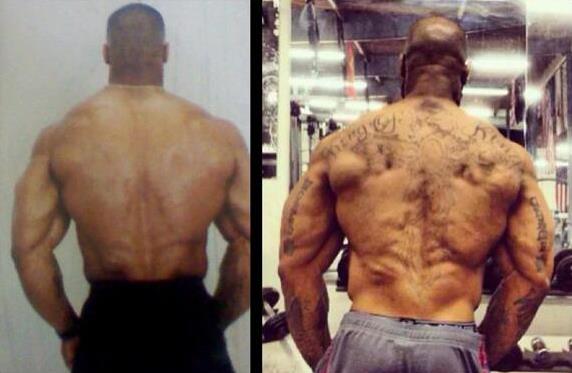 ---
Face to Face with Death
One year after his mother's death, Fletcher's health hit'rock-bottom'. On May 20, 2005, he was transported to the UCI Medical Center in Long Beach, where he underwent a life-saving open heart surgery.
The surgery was incredibly complicated, so much so that Fletcher had 'flat-lined' three times during the procedure.
Even though he survived the surgery, Fletcher had to spend the next several months in the hospital under intensive care. Unfortunately, he also found out that his powerlifting days were over; his heart could no longer support that kind of lifestyle.
Fletcher's life became a 'living hell', as he explained himself; "I had to have I.V.'s administered at home, my breathing was labored, and most of all, I could not, for the life of me, find a comfortable position. I stayed awake many an agonizing night, only to find myself in a fetal position on the floor in the morning."
---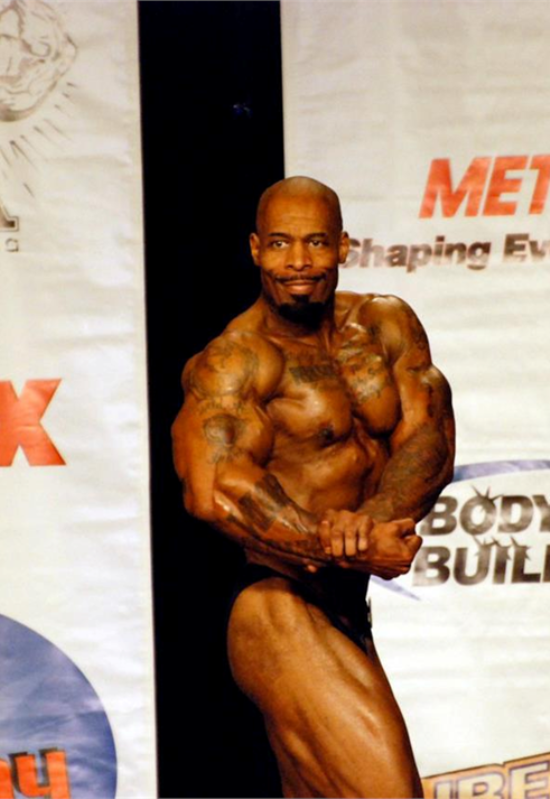 ---
Comeback
When he finally recovered from the surgery, Fletcher looked fragile and weak – a shadow of his former self. Many would give up on life and pity themselves if they were faced with a similar kind of situation; however, Fletcher knew better.
He adopted a healthy lifestyle, lifting light weights and eating clean foods. Even though his powerlifting days were behind him, Fletcher continued working out as much as his body allowed him -as it was his one true passion.
Amazingly, he was able to recover enough to compete in amateur bodybuilding shows after a few years.
Stronger Than Ever
Since his comeback, Fletcher has become a household name in the world of bodybuilding and powerlifting. He's started a chain of gyms throught Miami, Los Angeles, and Las Vegas – becoming a successful entrepreneur.
In 2012, he began sharing his miraculous story through social media, inspiring millions to lead a healthy lifestyle, and become the strongest version of themselves – just like he did.
---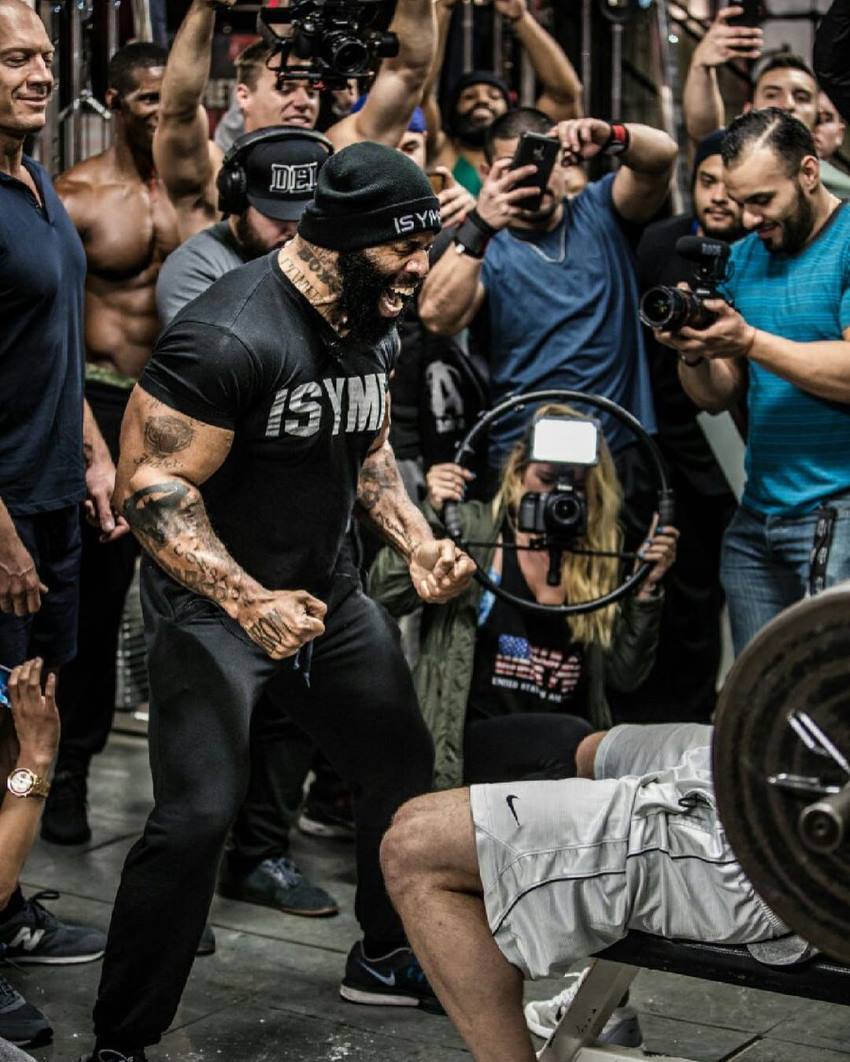 "I command you to grow! You must grow! I'm the boss motha fu*ka! I tell you what to do, you don't tell me! I told your ass to grow. Grow!"
Training
Training To Failure
Staying true to his line "It's Still Yo Mutha Fuckin' Set", Fletcher doesn't have a set training plan. He trains whatever he feels like training, and goes for the maximum number of reps possible.
Having tried it all, from extremely heavy 1-rep lifts, to 30-rep 'burning' squats, Fletcher believes the key to sculpting an amazing physique is to constantly change workouts; never letting the muscles adapt.
One-Movement Workout
As the name itself suggests, this workout consists of only one exercise which is performed non-stop throughout the entirety of the workout, until the person can't do any more repetitions.
For example, if he trains legs, Fletcher will squat without a break – for the entirety of his workout.
"I don't know how many reps.  I'ma do the motha fu*ka 'till I can't do it no motha fu*kin more!"
---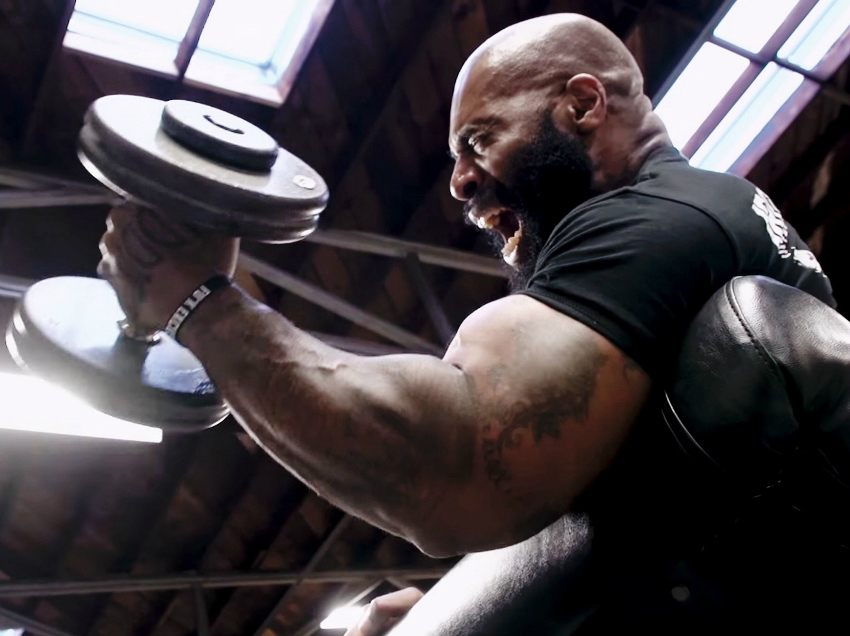 ---
Exercises
Below is a list of exercises Fletcher does for each of his muscle groups;
Arms
Single Arm Dumbbell Preacher Curls
EZ Bar Preacher Curls
Incline Bench Hammer Curls
Concentration or Cable Curls
Shoulders
Seated Dumbbell Overhead Press
Standing Barbell Lateral Raise
Seated Smith Overhead Press
Chest
Barbell Bench, Flat
Dumbbell Bench, Flat
Barbell Pyramid Bench, Flat
Smith Bench
Incline Barbell Bench
Pushups
Biceps
Incline Bench Hammer Curls
Dumbbell Preacher Curls
EZ Curl Bar Preacher Curls
Barbell Preacher Curls
Straight Bar Cable Curls
Concentration Curls
Triceps
W Bar Tricep Extensions
Straight Bar Tricep Extensions
Back
Dumbbell Rows
Lying Machine Rows
Deadlifts
Lat Pulldowns
T-Bar Rows
Pullups
Legs
Squats
Hack Squats
Box Squat
Leg Press
CT Fletcher's 10 Training Commandments
Train Your Mind Harder Than Your Body
Never Accept Someone Else's Limitations
Pain Is Essential
Listen To Your Body
Visualize The Body You Want
Don't Let Your Body Adapt
Multiple Angles Are Essential To Growth
Learn The Meaning Of "Overload"
Become Obsessed
Never Become Satisfied
---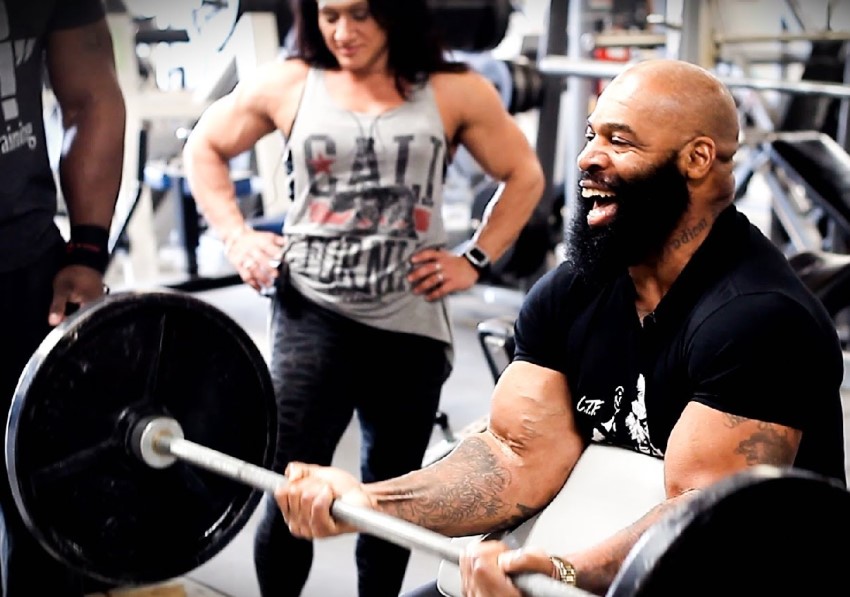 Nutrition
Eating for Results
Fletcher said that if he needed to, he could easily eat the same food every day. This means he doesn't eat food for pleasure, but rather for the sake of getting results inside and outside of the gym.
Specifically, his macronutrient intake consists of 10 percent fat, 50 percent protein, and 40 percent carbs. He doesn't measure each gram, but eats what he feels is the right amount; using his 3-decade-long experience as a guidance.
Meal Plan
Meal 1
Egg Whites: 12 (Made Into An Omelet)
Vegetables: 1 Handful
Turkey Or Chicken Breast: 1-2 Servings
Meal 2
Meal 3
Large Salad: 1 Serving
Albacore Tuna: 1 Can
Meal 4
Ground Turkey: Desired Amount
Meal 5
Meal 6
Meal 7
Meal 8
Supplementation
Whey Protein
Creatine
Multi-Vitamin
Pre-Workout
---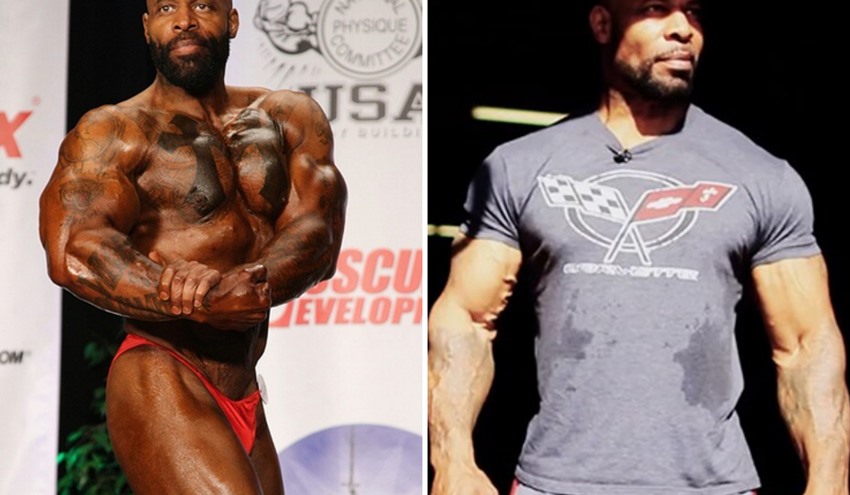 Idols and Influences
While he was serving in the U.S. Army, Fletcher practiced Karate. It was during this time he started idolizing Muhammad Ali and Bruce Lee.
However, it was Fletcher himself who was his own inspiration – his strong mindset allowed him to survive through the worst adversities, and come back stronger, and more successful than ever.
---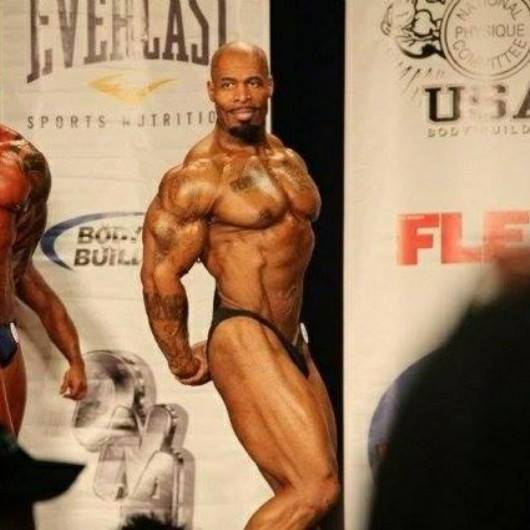 What we can learn from CT Fletcher
Looking at CT Fletcher's story, it's clear that his success wasn't handed to him on a plate, especially his achievements in powerlifting. His strength records came with a big price – his health.
Having endured abuse as a child, Fletcher was hoping that his life would finally take a positive turn once he started growing a career through powerlifting. However, the exact opposite happened – his health deteriorated, and he almost died due to his unhealthy diet.
But, Fletcher came out stronger than the adversities, learning lessons the hard way. That's why he now preaches the importance of a healthy lifestyle to everyone – exercise and whole foods being the key ingredients to a healthy life.
If anything, he's taught us we should take care of ourselves, especially our health. Because in CT Fletcher's experience, once you lose your health, you lose everything.