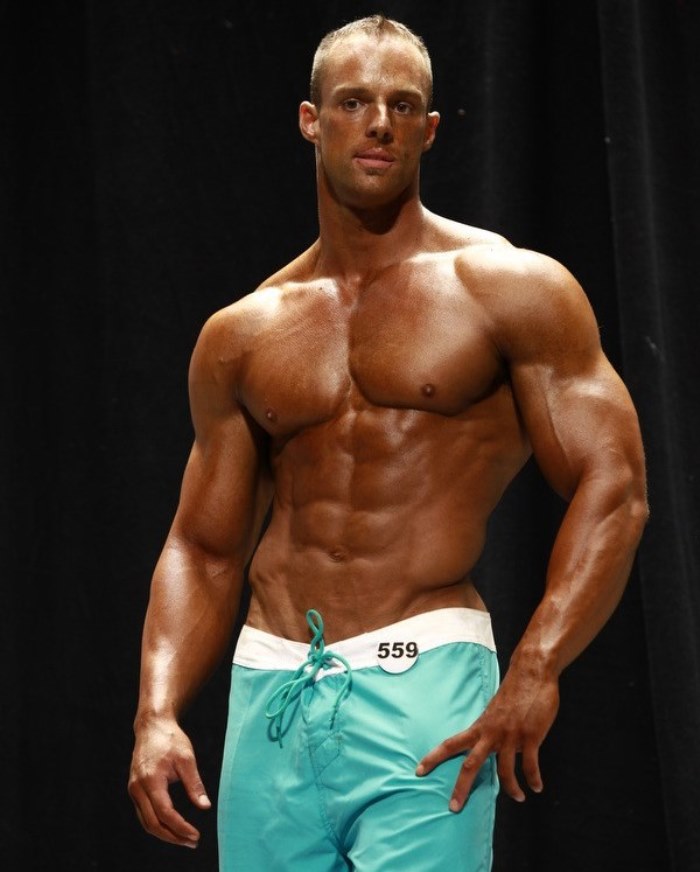 Coty Reutzel
Fitness Model, Bodybuilder, Personal Trainer
Coty Reutzel is a fitness model, bodybuilder, and personal trainer from Mankato, Minnesota. Standing at 6'5" tall, and weighing over 260lbs of ripped muscle, Coty has attracted a lot of attention for his big and proportional looks over the years.
However, Coty didn't have it easy building this kind of physique. At his height, it was extremely hard to pack on any serious amount of muscle.
Beating the odds, Coty was able to build an incredible physique after years of training hard in the gym, and eating healthy foods.
But Coty didn't stop there. He began competing in bodybuilding shows, taking home 11th place at his debut show, the 2011 NPC National Championships. He's also become a fitness model, and a physique coach who helps his clients bring home trophies from bodybuilding shows.
Here are some of Coty's best pictures, an overview of his training style, and his diet;
---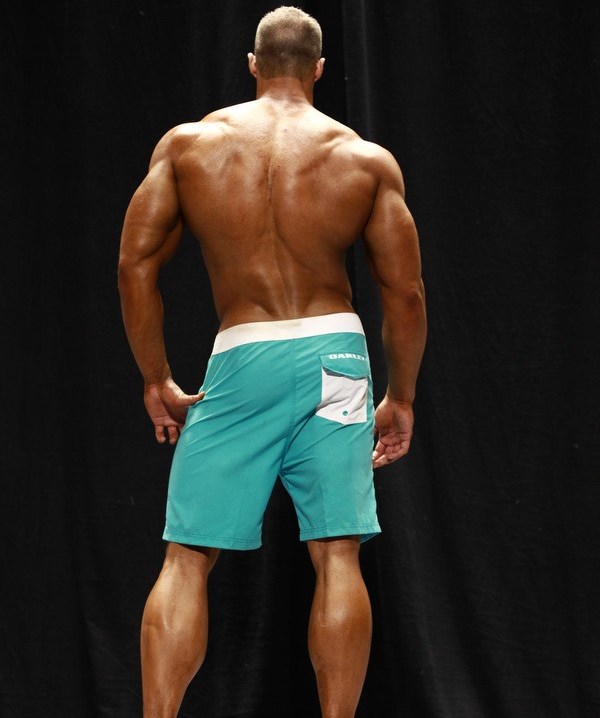 Athlete Statistics
Full Name: Coty Reutzel
Weight
Height
Year of Birth
Nationality
255 - 265lbs (115.7 - 120.2kg)
6'5" (195.5cm)
1985
American
Profession
Era
Fitness Model, Bodybuilder, Personal Trainer
2010
| | |
| --- | --- |
| Weight | 255 - 265lbs (115.7 - 120.2kg) |
| Height | 6'5" (195.5cm) |
| Year of Birth | 1985 |
| Nationality | American |
| Profession | Fitness Model, Bodybuilder, Personal Trainer |
| Era | 2010 |
---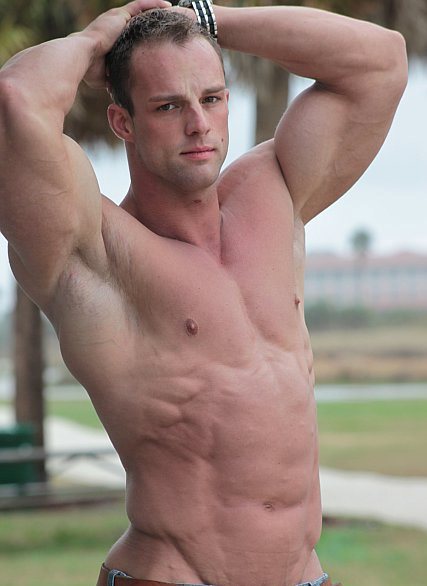 Accomplishments
2011 NPC USA Championships, Men's Physique Class C, 11th
---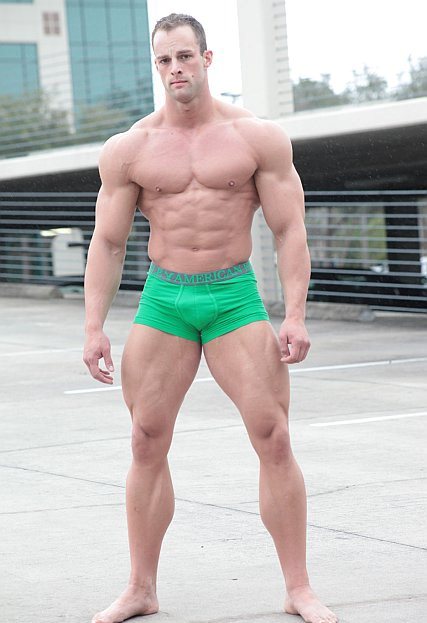 Training
Morning Cardio Routine
Upon waking up, Coty usually does 15-30 minutes of fasted cardio. The length of Coty's cardio sessions depends on what his goals are. If he wants to lose fat for a contest, Coty will do up to 45 minutes of fasted cardio every morning.
However, if his only goal is to stay in decent shape, of if he's in the offseason, he'll do a couple of short cardio sessions each week.
Weight Training
As for Coty's strength workouts, he usually does them in the late afternoon, or in the evening; following this routine five times per week.
He lifts weights at 8-12 rep range, focusing on intensity, volume, and form.
---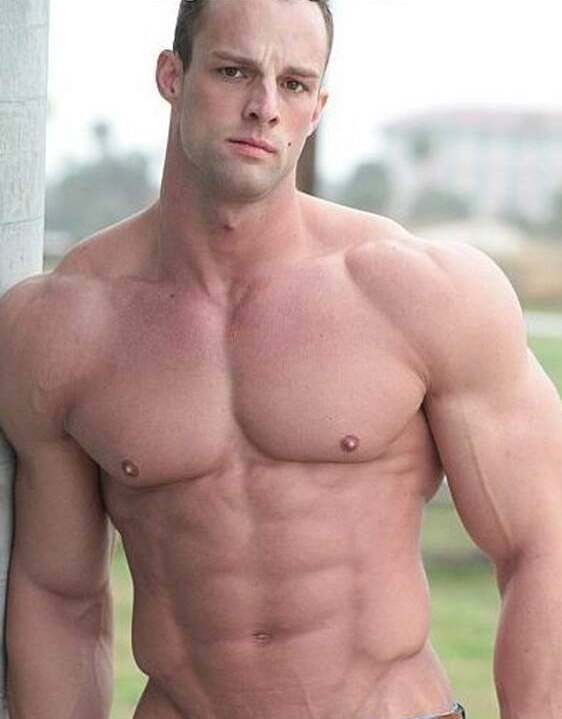 ---
Favorite Exercises
Some of Coty's favorite exercises are compound lifts like bench press, squats, military press, and deadlifts. He likes to do these types of exercises because he feels they induce the most muscle hypertrophy.
Furthermore, these lifts also engage more than just one muscle group. This saves Coty time, and also, makes his workouts much more efficient.
Coty Reutzel's Chest Workout Routine
Incline Bench Press, 5 sets of 5 reps/ alternate every other week with Incline Bench Press, 5 sets of 8-12 reps
Flat Dumbbell Bench Press, 3 sets of 8-12 reps
Incline Dumbbell Flys, 3 sets of 8-12 reps
Weighted Dips, 3 sets of 8-12 reps
Incline Chest Press Machine, 3 sets of 8-12 reps
Cable Flys (Crossovers), 3 sets of 8-12 reps
---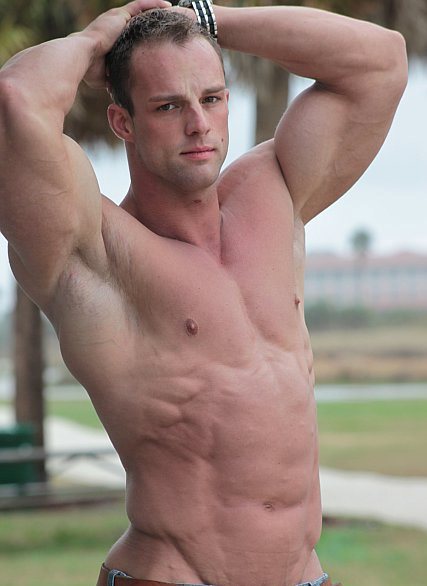 Nutrition
Simple and Effective Dieting
Just like with his training, Coty prefers taking a simplistic route with his nutrition. He eats lean foods like poultry breast, cottage cheese, egg whites, brown rice, oats, coconut oil, and nuts; sometimes, preparing some of these foods in advance to save himself time.
Coty usually has six meals per day, each consisting of a balanced ratio of proteins, carbohydrates, and fats. He usually has the majority of his fats in the morning and evening. While throughout the day, he consumes mostly carbs and proteins.
---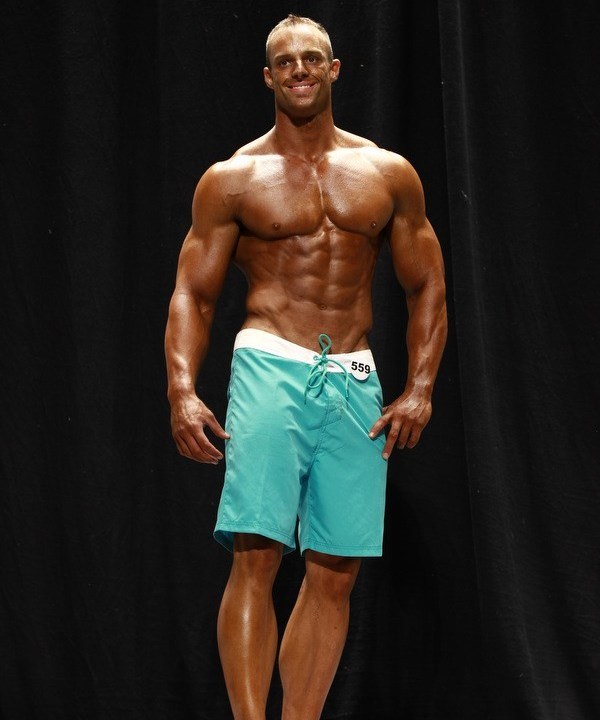 ---
Supplements Coty Reutzel Takes
BCAAs
Fish Oil Capsules
Whey Protein
L-Carnitine
---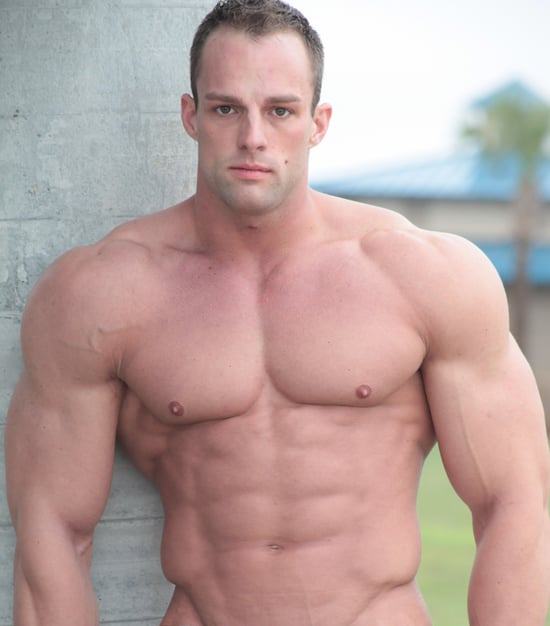 What we can learn from Coty Reutzel
Despite having a tall frame, Coty was able to sculpt a muscular, and proportionate physique. It wasn't an easy task, but through determination and sacrifice, he turned his goals into reality.
Coty's example shows us that your only limit is your mind. If you truly believe you can achieve or do something, then, with enough patience and hard work – you will be able to do it.