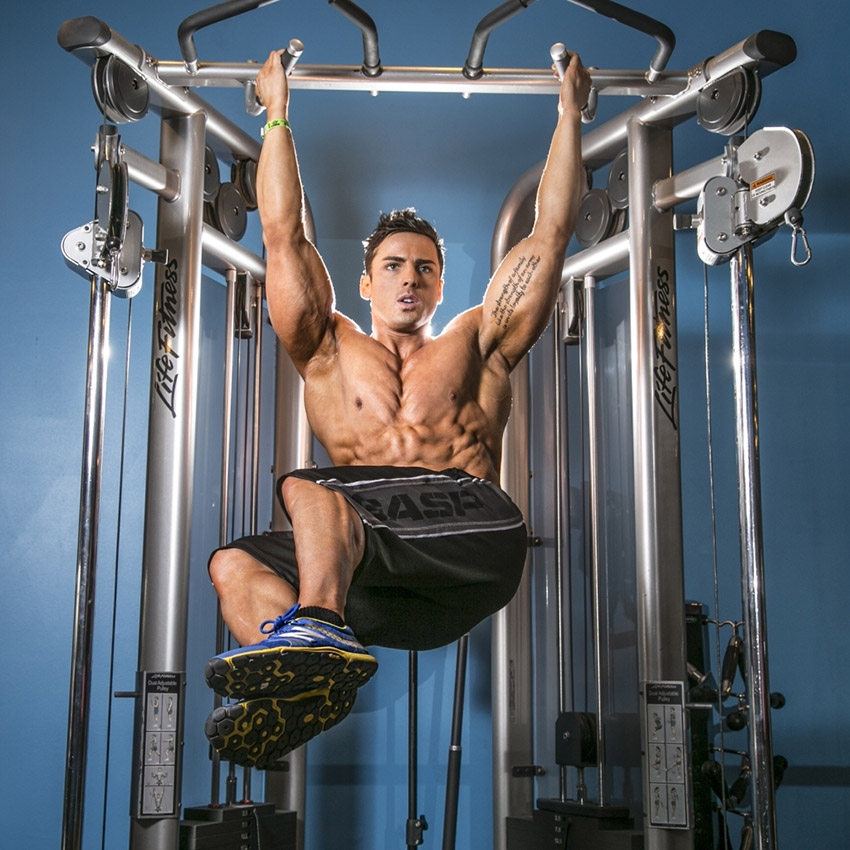 Collin Joseph
Personal Trainer, Fitness Model, Men's Physique Competitor, MMA Fighter, Entrepreneur
Collin Joseph is a Canadian fitness model, physique competitor, ex-MMA fighter, motivational speaker, and an entrepreneur.
Since an early age, Collin was an athletic guy interested in sports and fitness. His main passion was MMA, but unfortunately, Collin sustained an injury to his head which prevented him from competing in kickboxing or MMA.
He was devastated but eventually managed to recover and find a new passion – fitness and Men's Physique competition.
Collin now has numerous fans across his social media platforms, who are inspired by his motivational quotes and pictures.
This is his story:
---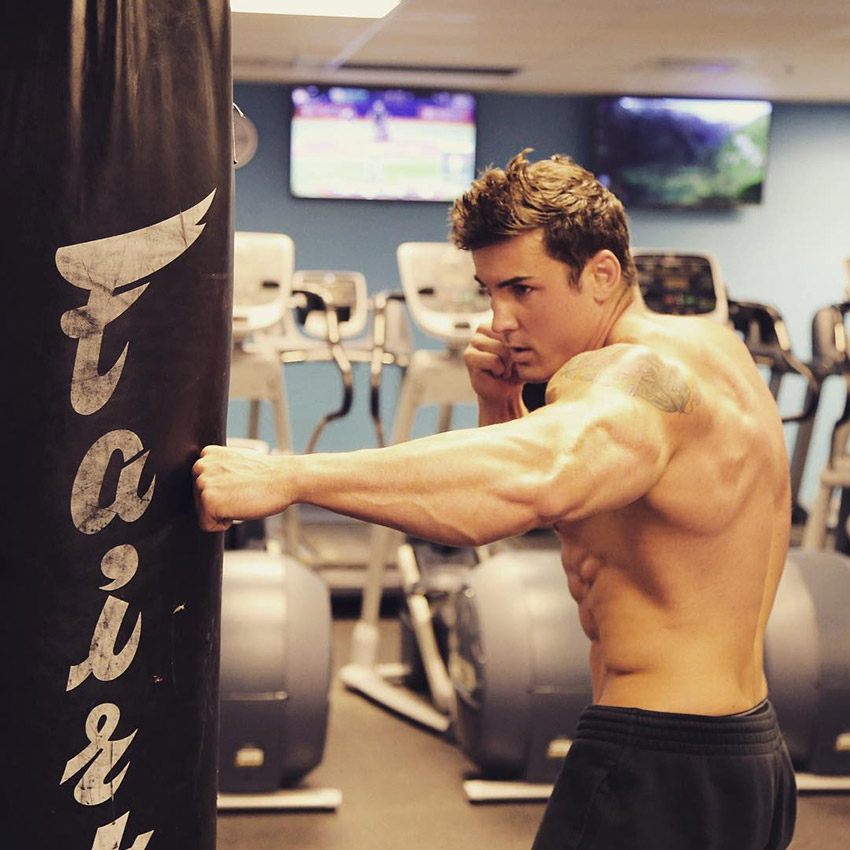 "The point of this is to not fear change, it's all in how you prepare for it and you look at it. I hope everyone is killing their goals!"
Athlete Statistics
Full Name: Collin Joseph
Weight
Height
Nationality
Profession
205 - 215lbs (88.5 - 93.0kg)
5'9" (175cm)
Canadian
Personal Trainer, Fitness Model, Men's Physique Competitor, MMA Fighter, Entrepreneur
Era
2000, 2010
| | |
| --- | --- |
| Weight | 205 - 215lbs (88.5 - 93.0kg) |
| Height | 5'9" (175cm) |
| Nationality | Canadian |
| Profession | Personal Trainer, Fitness Model, Men's Physique Competitor, MMA Fighter, Entrepreneur |
| Era | 2000, 2010 |
---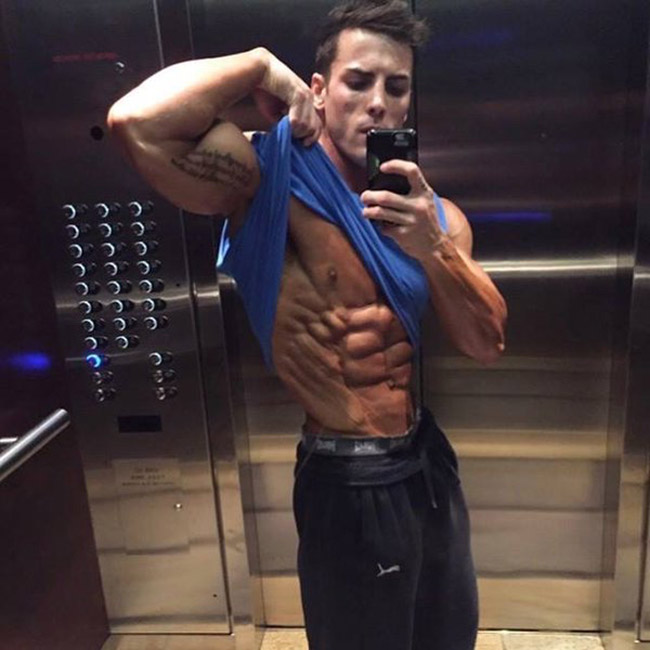 "For a lot of us we live a very easy lifestyle, we get to see our friends and family daily and don't have to sacrifice much, we are healthy and able to physically and mentally pursue our goals, so if you ever need motivation try & put yourself in another person shoes, I GUARANTEE you can think of someone who has it worse than you"
Accomplishments
Collin participated in several Men's Physiques competitions, as well as in Arnold Classic in Columbus, Ohio.  He took home 3rd place in his first provincial event and placed 10th in Canadian Nationals.
Collin was also a competitor in Brazilian Jiu Jitsu and MMA – the Canadian managed to win several regional and provincial tournaments in those competitions too. He also started a business and managed to grow a massive following on social media.
Collin wrote an E-book guide on how to get impressive abs in a short time, which gained tremendous popularity as soon as he published it.
---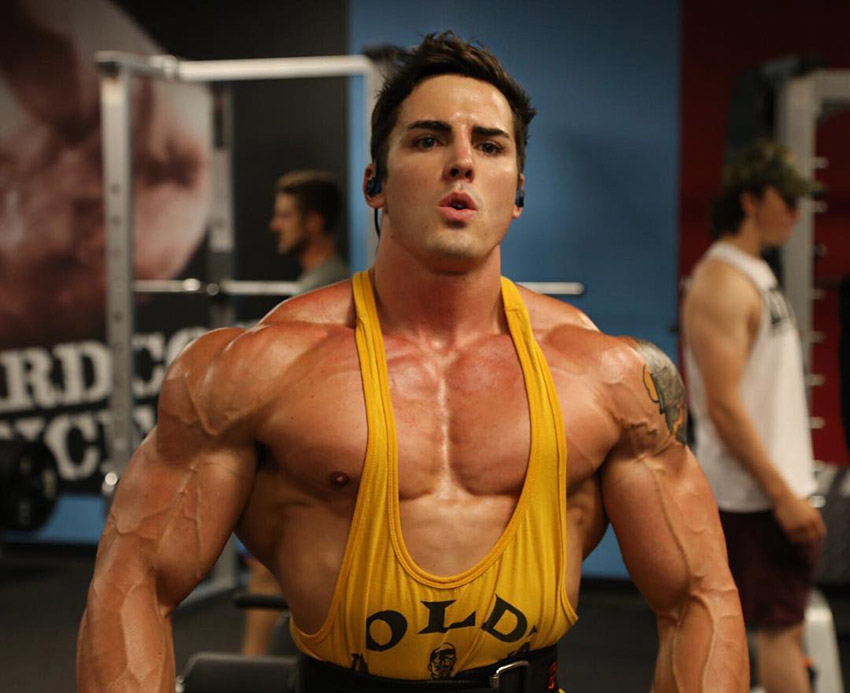 "Never be ashamed or regret what you have done in your past because everything in life is either a learning experience or a burden. It's all in how you look at it."
Biography
Childhood And Early Teens
Collin was born in 1988 in Canada, and from a young age, he developed a passion for athleticism.
He started lifting weights at only 12 years of age and played football from the age of 13-17 during high school.
The Canadian said; "I began working out and lifting weights when I was 13. As soon as I began lifting weights and noticed my body changing, I was hooked. When I was 14 I had started boxing with my father who was an accomplished boxer."
He continue; "Through my early teenage years I was a smaller size for my age which in turn led to others to pick on me and bully me. It wasn't until I was 13 and had learned that my high school had a football team and with that football team there was a weight lifting program incorporated."
---
Start Of Weightlifting
Over the next 2 years, Collin dedicated himself to the weight room and kept asking trainers questions about fitness and nutrition, how to build muscle, what exercises to do, etc.
After spending some time researching, he started lifting weights more seriously and soon started to grow quickly. Collin said; "In my senior year I weighed 170lbs and was awarded my league's MVP for the most valuable defensive back as well as my teams MVP for most valuable defensive back for setting a league record for most interceptions in one game and one season."
---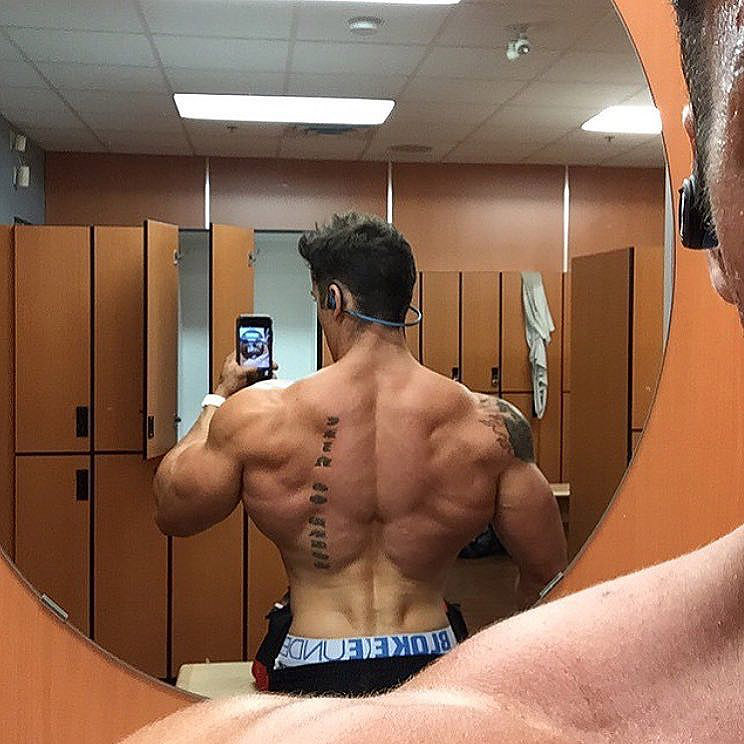 ---
MMA
After being done with college and football, Collin started to focus on competing in grappling tournaments and Brazilian Jiu Jitsu in which he managed to win several regional and provincial tournaments.
Later he tried MMA and Muay Thai kickboxing, and even though he said he enjoyed being involved in them, he had to quit because of his injury.
Collin said that it was confusing at first because he didn't know what he is going to do next.
Life Before Competitions
Collin admitted that it was hard for him before he started his professional competition journey, but was ultimately worth the effort. He then revealed; "Many may not know what I did before getting into the fitness industry, I use to be an Oilfield Welder in Northern Canada for 7 years.
I'm often asked if I miss it or if I wish I got into the fitness industry and followed my passion sooner…The answer is No. Working in temperatures as cold as -60 Celsius and being isolated in the middle of nowhere hundred's of Kilometers from civilization working sometimes upwards of 33 days straight, to put it bluntly, it sucked!
BUT, The truth is working with a variety of people from all over the world coming to Alberta, Canada to make "Big Oilfield Money" to support their families back home to working with Ex-criminals was a wonderful thing. I learned to never judge anyone on their backgrounds or cultural differences.
If you're genuine and have a solid character you're Aces in my books. I personally don't give a fly about your looks, race, sexuality, gender or age." – Collin Joseph
---
"I learned an abundance of handy skills and trades to aid me in life, got to see Wolves, bear, Moose, Elk and have F-18 fighter Jets fly over my head and break the sound barrier while working. When you're working 12-14 hours in -45 Celsius it has a way of making the majority of other jobs in life seem easy."
Competition Days
Collin eventually found a new passion – Men's Physique competition. He started doing research into competing in the show, and was amazed by "the dedication it took to acquire such physiques."
He was soon hooked to the lifestyle, as he said yo himself: "Nine weeks out from a provincial competition, I started my contest prep and I placed 3rd in my first provincial event and qualified for Canadian Nationals and I placed 10th there.
Throughout my contest prep, it amazed me the changes I could make to my body and the progress, so I have become addicted to the lifestyle and I love competing and challenging myself physically."
Life as a Fitness Icon
Collin is now a known fitness celebrity, with a large following on social media. He is also a personal trainer and offers a variety of meal plans and workout routines.
The Canadian stresses the importance of staying humble despite the success and finds the most satisfaction in helping others.
He said the biggest reward for him nowadays is seeing people improving their bodies and confidence because of his advice.
---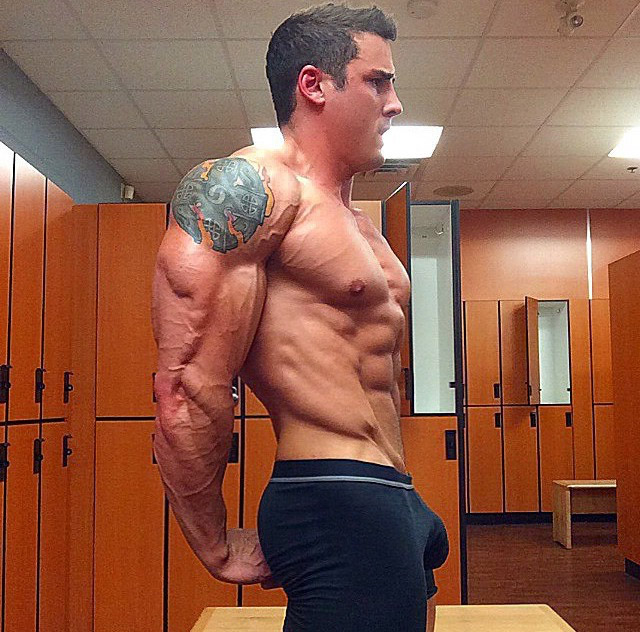 Training
When it comes to training, Collin places importance on work ethic the most. He trains twice a day, usually doing cardio and plyometrics in the morning and weight lifting in the evening.
Joseph usually trains each body part once a week, but if he feels that a certain body part is lacking, he will train it up to 3 times a week.
Back Training
When asked about his back training philosophy and how to get a V-taper, Collin said that he is a strong believer in Pull-ups.
He believes that the majority of muscle mass on his back came from doing weighted wide grip pull-ups. His favorite exercises beside pull-ups are bent over rows and deadlifts.
---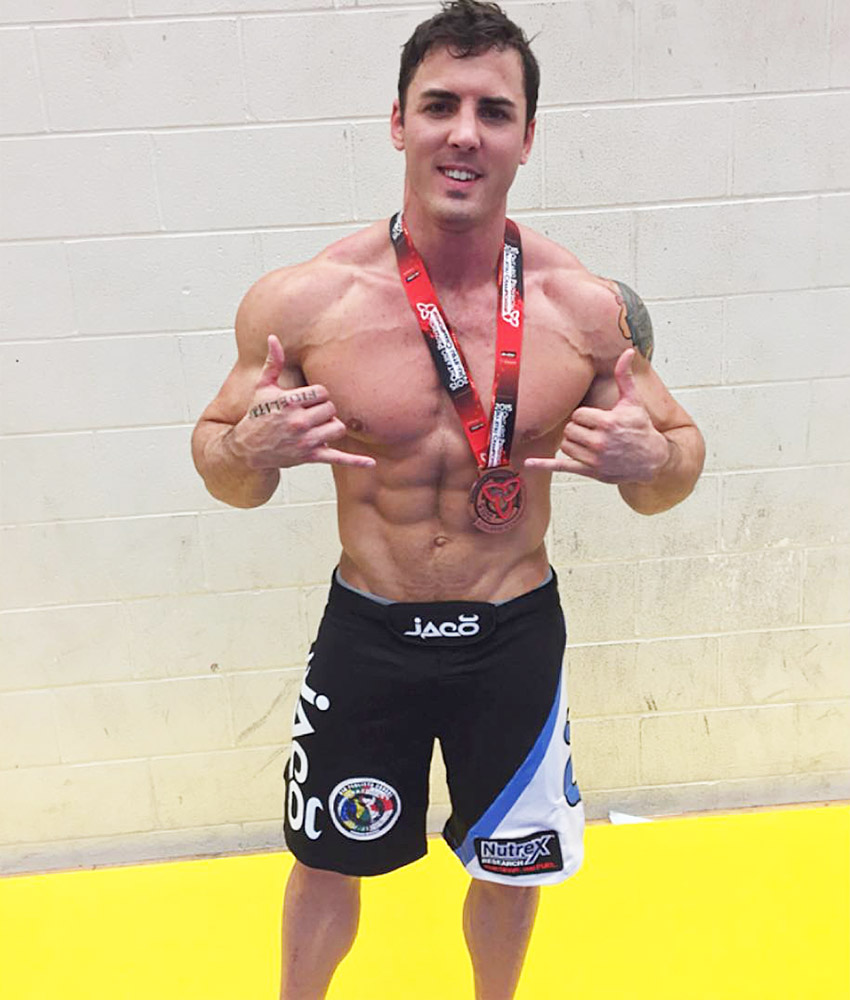 Nutrition
Low Body Fat Philosophy
Strict diet and being at low body fat percentage is what Collin is known for, but the Canadian stresses that one should never be striving for keeping low body fat percentages for longer periods of time.
According to him, it is very detrimental to the body which needs to have adequate amounts of fat most of the time.
Collin also says that the diet is equally important after the show as it is before the show.
He believes that many athletes make a mistake of wanting to keep the physique they brought to the stage, which he says is very unhealthy.
Dieting
Eating clean throughout the year is something Collin prefers to do as he likes to stay fairly lean.
His meals consist of lots of eggs and egg whites, oats, brown rice, vegetables, chicken, turkey, etc.
Occasionally he would allow himself a cheat meal as he feels that everyone should keep a healthy balance in their life and not be too obsessed with always eating healthy.
When asked about his favorite cheat meal, Collin admitted; "Pepperoni pizza and brownies are my all-time favorites! I only order or make what I can eat in one sitting, that way I don't overdo myself."
Supplementation
Collin's daily supplementation consists of multivitamin, isolate protein, glutamine, carbohydrate supplement, BCAA's, digestive enzymes, omegas 3,6,9, and a pre-workout supplement.
---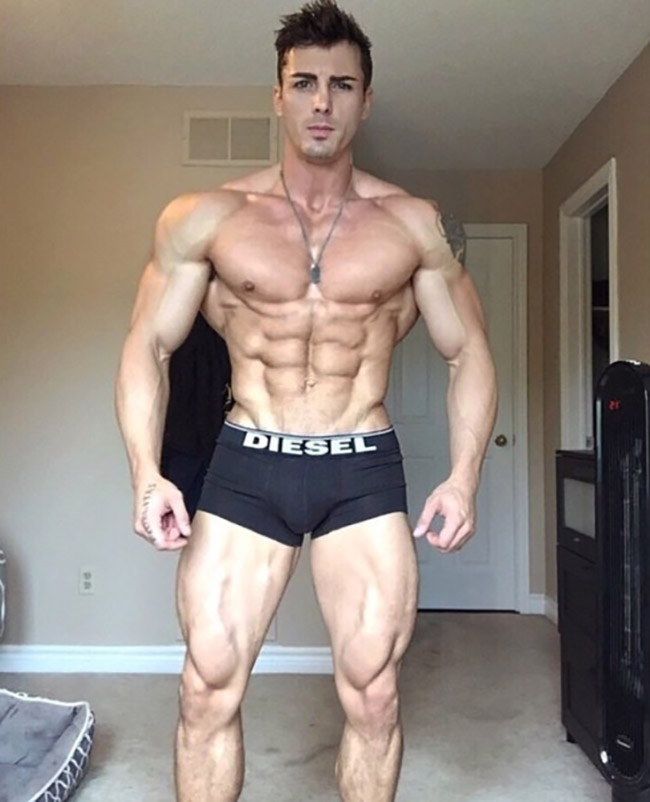 Idols and Influences
Collin says he is always drawn towards people with extreme work ethic and is inspired by the likes of Conor McGregog, Gregg Plitt, and Sean Sherk who Collin says, "puts 110%" when it comes to training.
He said; "To watch videos of guys really pushing lots of weights and stuff like that doesn't do anything for me. Work ethic is what drives me and motivates me. If I see somebody working hard in the gym, I'm competitive by nature, I'm gonna work hard too just to try to beat them."
---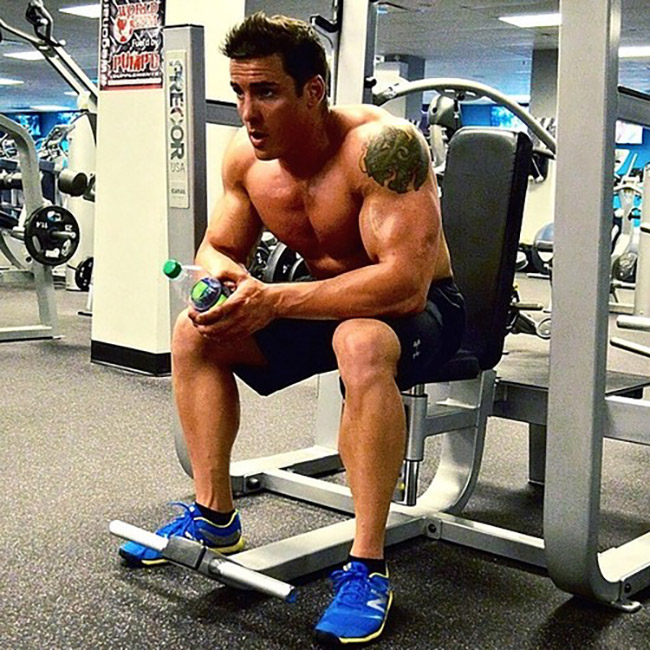 What we can learn from Collin Joseph
Discipline is Collin's main virtue. He had a tremendous willpower and dedication which allowed him to overcome all the obstacles he had.
He taught us that we shouldn't be discouraged by unpredictable events, like his injury. By being disciplined and determined, your goals can be achieved, and so can your own greatness.