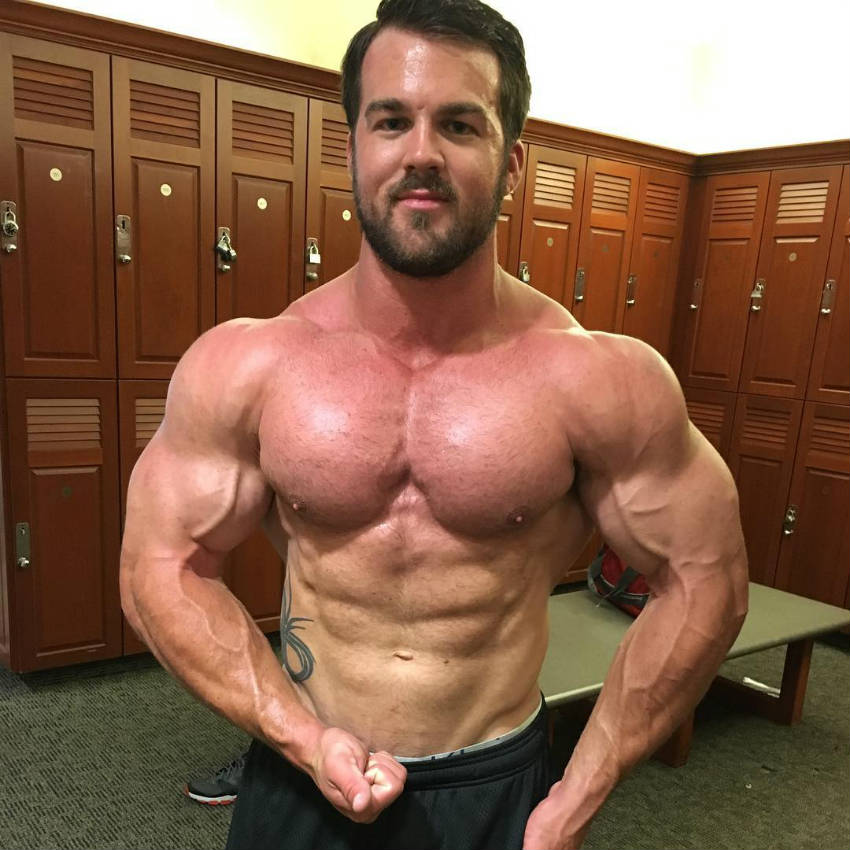 Cody James Redmond
Bodybuilder, Fitness Model, Sponsored Athlete
Cody James Redmond is an American bodybuilder, fitness model and sponsored athlete. He's a popular fitness icon on social media; attracting attention with his inspirational quotes, and guidance for aspiring weight-lifters.
However, bodybuilding wasn't always Cody's main passion. He spent his youth playing American Football, but unfortunately, he broke his foot in a high school American Football game.
With Cody's competitive nature, he searched for other ways to keep fit outside of football – this is when he found bodybuilding.
However, Cody said that over-training and under-eating were two big obstacles for him in the beginning. Gradually, he overcame these difficulties by developing a workout and nutrition plan, focusing on his diet and training 24/7; and in-time, he built an incredible physique.
This is his story:
---

"Do something today for a better tomorrow".
Athlete Statistics
Full Name: Cody James Redmond
Weight
Height
Year of Birth
Nationality
215 - 225lbs (93.0 - 102.1kg)
5'11" (180cm)
1992
American
Profession
Era
Bodybuilder, Fitness Model, Sponsored Athlete
2010
| | |
| --- | --- |
| Weight | 215 - 225lbs (93.0 - 102.1kg) |
| Height | 5'11" (180cm) |
| Year of Birth | 1992 |
| Nationality | American |
| Profession | Bodybuilder, Fitness Model, Sponsored Athlete |
| Era | 2010 |
---

"The only doubts that matter are your own".
---

"Make today count".
Training
Weekly Weight-lifting Routine
Cody typically starts off the week with a leg-day. He chooses a heavy squat session as his first workout, as it targets his large glute and quadricep muscles – putting his body in an anabolic state for the entire week.
For each workout he likes to complete 5 or 6 sets of compound exercises, with 6 reps per set. He then switches to isolating lifts such as Dumbbell Flyes, completing 4 sets of 12 reps for the upper-body, or 3 sets of 15 for the legs.
He uses these different rep-ranges such as heavy compound lifts for muscle size, then, lighter isolating lifts for muscle tone and definition.
Cody's weekly routine looks like this:
Monday – Quads
Tuesday – Chest
Wednesday – Back and biceps
Thursday – Shoulders and triceps
Friday – Hamstrings
Cardio
Cody loves his cardio sessions, seeing them as a time to "take a step back" from his weights. He enjoys using the stair climber machine for high-intensity training, or, he rides his bike around his local town. He also occasionally completes short sprints, which help him build his glutes, quads and abs.
---

"Get the mind right and the body will follow".
Nutrition
Healthy Choices
Cody eats a very healthy diet which is high in protein and fats, and low in carbs in order to promote lean muscle gain. He focuses on obtaining his fats from all natural sources, choosing options such as nuts and olive oil.
He tries to fit in 6 or 7 small meals a day, including up to 8 ounces of protein in each meal for maximum muscle-building benefits.
"I stay relatively lean year round, no reason to pack on a bunch of fat because it's the "off-season".
Supplements
In terms of supplements, Cody uses Whey Protein and multi-vitamins to improve his recovery time, and general bodily health. He also takes BCAA's everyday, which help him keep his body in an anabolic state between meals.
---
"Set some goals and never lose sight of them".
Idols and Influences
Cody is inspired by the bodybuilding greats such as Arnold Schwarzenegger. He loves to watch videos of 1970's and 1980's bodybuilders, as the achievements of these legends motivated him to keep working hard in the gym.
While these men are important to Cody's motivation, he also enjoys watching the progress of his modern-day peers, saying "they're a lot of great physiques out there".
---

What can we learn from Cody James Redmond
Cody has shown that it's possible to bounce back from serious injury, and find a new passion in life. Even though this injury was a set-back in his sporting career, he managed to focus on the positives, and through this, discovered bodybuilding.