Cody Drobot
Bodybuilder, personal trainer
Cody Drobot is a Canadian Classic Physique competitor and online personal trainer. He first started playing professional baseball, but later found Physique competing more exciting. 
He started lifting weights at the age of 13, and his first competition came when he was 20 years old. It was at this time he left his professional baseball career behind in place of the stage. 
From that point on Cody developed a passion for bodybuilding and continued piling up great results, further improving his physique and helping his clients transform their lifestyles.
---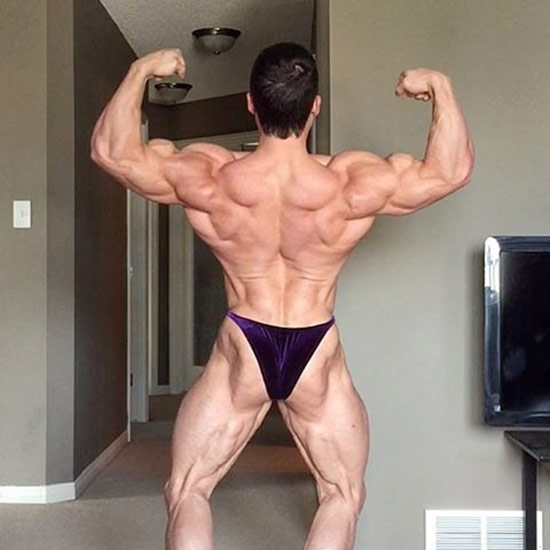 "Surround yourself with ambitious and motivated people, know your worth and never lose sight of it."
Athlete Statistics
Full Name: Cody Drobot
Weight
Height
Nationality
Profession
205 - 215lbs (88.5 - 93.0kg)
5'7" (170cm)
Canadian, American
Bodybuilder, personal trainer
Era
2010
| | |
| --- | --- |
| Weight | 205 - 215lbs (88.5 - 93.0kg) |
| Height | 5'7" (170cm) |
| Nationality | Canadian, American |
| Profession | Bodybuilder, personal trainer |
| Era | 2010 |
---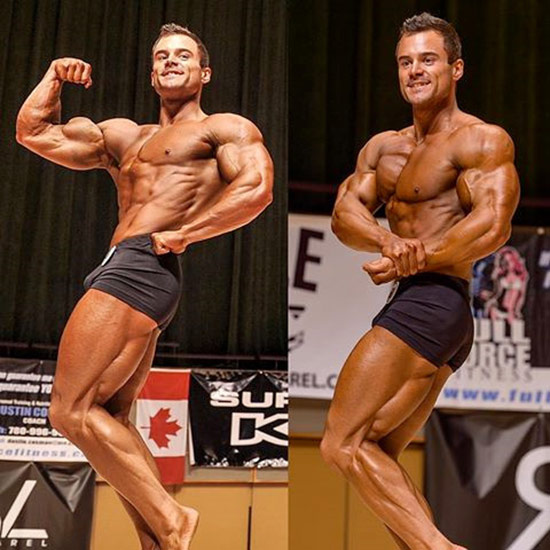 "Always learning and growing as a person, and that's part of the reason why I love bodybuilding so much because I'm constantly learning about my body, and ultimately my mind."
Accomplishments
Competitions
2014:
Junior Mr. Alberta

1st place Southern Alberta Men's Middleweight

Southern Alberta Overall Winner

2nd place Provincial Men's Middleweight
2015:
3rd place Junior Canadian Nationals
2016:
Classic Physique Division A Winner

Mr. Classic Alberta Winner
---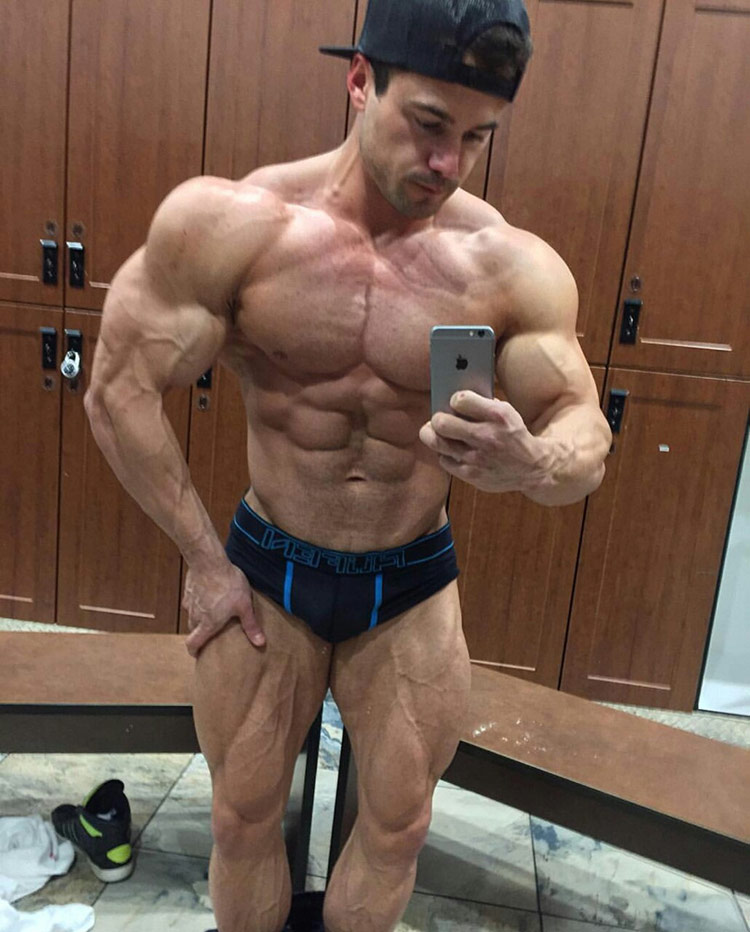 "You have to believe you're great, before you can become great!"
Biography
Early Years And Baseball
Born in 1993, Cody Drobot has been leading a healthy lifestyle ever since his early childhood years. At only 4 years old, Cody started playing T-ball, and was already showing signs of a competitive nature. 
Cody's family were supportive, and encouraged him to follow his passion early on in life. Growing up, Cody tried a variety of sports, but baseball was something in which he excelled at the most.
Cody continued playing baseball for a while, and during the years he excelled at the sport, he discovered weightlifting. It was at the age of 13 when he bought his first pair of dumbbells, and from there on he started working out regularly, alongside playing baseball. 
Choosing Weights Over Baseball
Throughout his primary and high school years, Cody continued playing baseball in the hope that one day he'd become a professional player and make a living from it. According to some of his friends, he excelled at the sport and wasn't showing signs of slowing down.
However, after several years of playing baseball competitively, Cody would often find himself heading straight to the gym as soon as he would finish ball practice. It eventually became clear to Cody that bodybuilding had taken over as his main passion, and he decided to quit baseball.
Starting A New Career
By the time he was 19, Cody had already built a strong and good looking physique from all the years spent in the gym. His knowledge on proper nutrition, however, wasn't up to par with his training. 
Cody soon became interested in competing and realized that if he wanted to bring his best shape to the stage, he would have to learn more about dieting. He started researching and implementing some of the new information he had learned, and it wasn't long before Cody started noticing tremendous progress in his physique.
Cody's professional bodybuilding career started in 2014, when he stepped on the stage for the first time. It was the 2014 Junior Mr. Alberta, where he managed to take home 1st place in both his class and overall.
"From the first time stepping on stage I was instantly hooked."
A few months after his first competition, the 2nd show came, and Cody was ready to take on a bigger challenge. He took part at the 2014 Southern Alberta Men's Middleweight and Overall, and once again, didn't disappoint, as he defeated all of the competition and came in 1st place.
Becoming a Champion
Cody ended 2014 with a 2nd place at the Provincial Men's Middleweight, before taking some time off the stage to reflect. 
Over the course of the next 2 years, Cody participated in 3 more shows, winning 2 of them. First, he placed 3rd at the 2015 Junior Canadian Nationals, and several months later, he decided to move to Classic Physique division.
It was at this point, that Cody's true potential had shown, as he completely overshadowed his competition, taking home the trophy at the 2016 Classic Physique Division, before winning another show only a few months later – the 2016 Mr. Classic Alberta.
He soon became popular for his achievements, and many people asked him for fitness advice. That's when Cody decided to become a lifestyle and fitness coach, and it wasn't long before he started transforming his clients' lives around the world.
---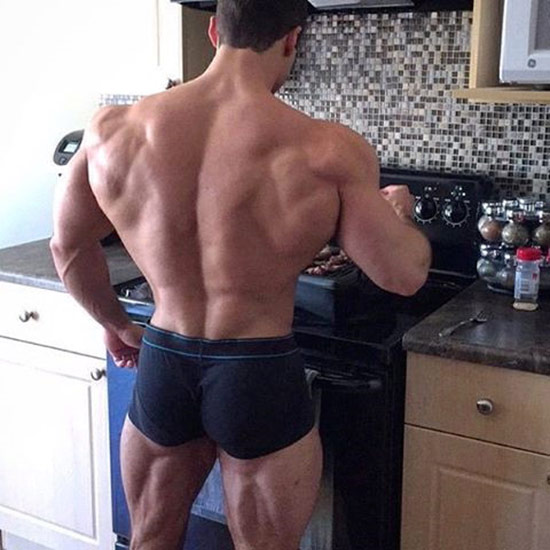 "Nothing worth having comes easy in life. You have to be willing to put in the time if you want to succeed. If you fall, get back up and try again because champions are forged in adversity."
Training
Cody's training philosophy is fairly simple. He likes to keep the volume high, and the weight heavy, while having 30-60 seconds of rest in between the sets.
When it comes to cardio, he typically uses the treadmill or switches it up with running outdoors. Sometimes when he needs to cut down fast, Cody will do some sort of High Intensity Interval Training combined with steady state cardio.
Known for his Frank Zane-like vacuum pose, Cody says he likes to practice vacuums daily, as he believes it's one of the key components of developing an old-school, classic physique.
He usually trains each body part once a week, with legs being the exception – Cody trains both his hamstrings and quads 2 times a week because he feels they are his lacking body parts. When he is prepping for competitions, he may train up to twice a day. 
---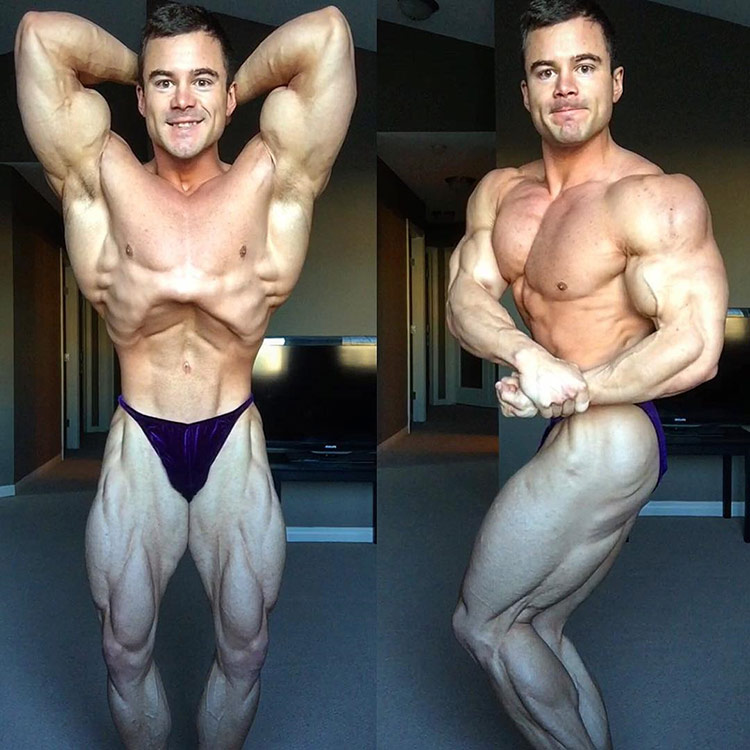 "There's really no secret to building a beautiful physique. So many people fail to realize how crucial proper nutrition is. You can take all the drugs in the world, train as hard as you want, but if you aren't fueling your body with the nutrients it needs, you won't see the results you desire! Consistency is key my friends."
Nutrition
Cody is a strong believer in whole foods as the most important component of bodybuilding. According to him, no amount of training or even steroids can achieve what proper nutrition can. He claims that an intense training session, combined with a great diet and quality sleep is something everyone who wants to build a great body should strive for.
The staple of Cody's diet are proteins, especially when he's cutting down for a competition. During that time, he usually eats around 220 grams of protein, sometimes even more along with healthy green vegetables. 
---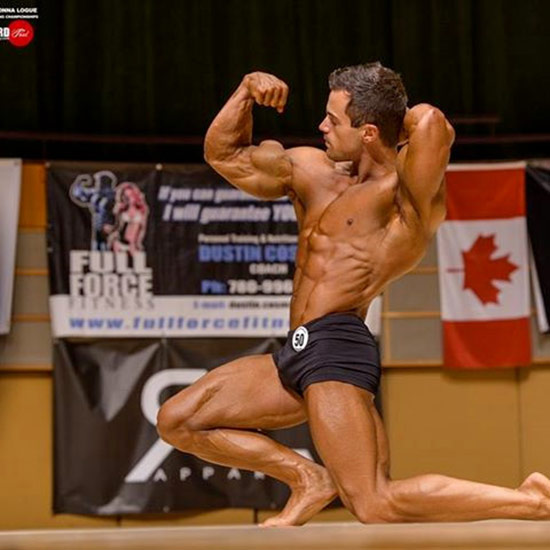 "Do it with all your heart, or don't do it at all."
Idols and Influences
The old-school era of bodybuilding was always Cody's favorite. He said that his main idol from that era is Frank Zane, and according to Cody, he always wanted to look like him. When asked does he have any inspiration from modern era bodybuilding, Cody said that he always admired Lee Priest's physique, and said; "I think his physique is next to none."