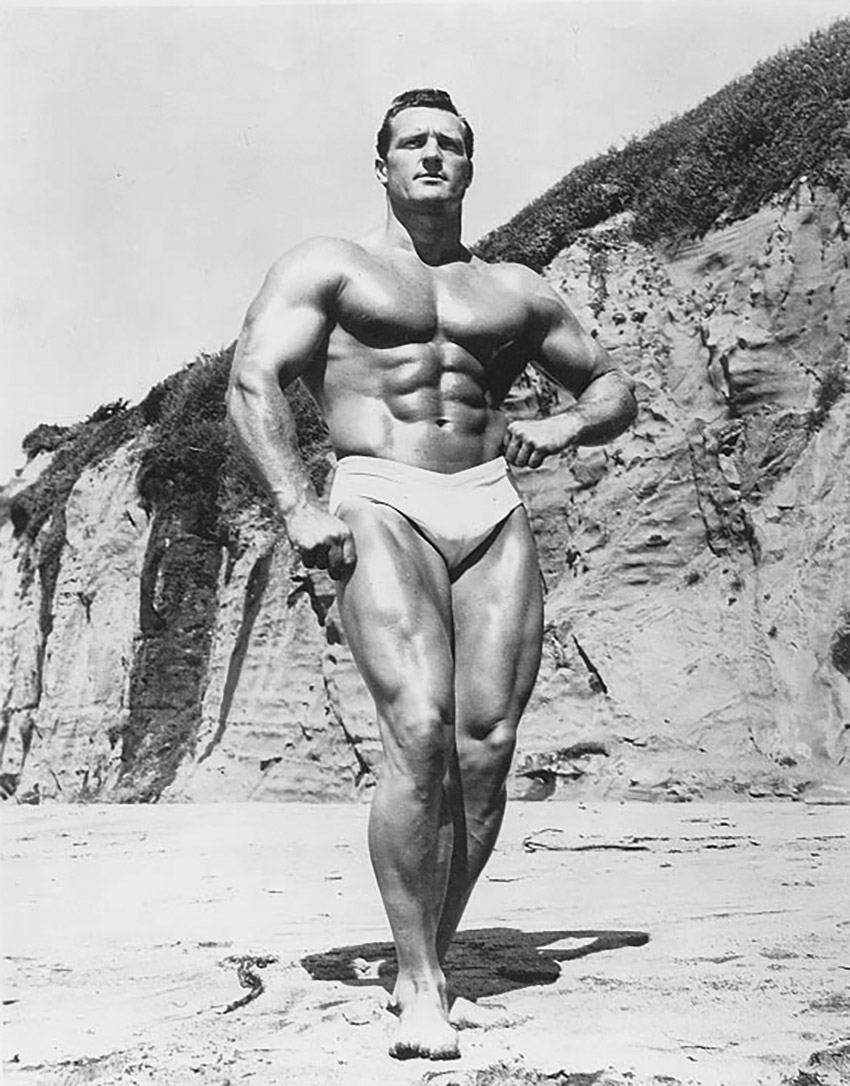 Clarence Ross
Bodybuilder, Gym Owner, Writer, Model
Born in California USA, Clarence Ross had a shaky beginning. Losing his mother at an early age and drifting in and out of foster homes made for an un-ideal beginning to his life.
But Ross's true grit and determination out passed any of life's small bumps in the road and made him one of only two people to have ever beaten Steve Reeves in a competition in the entire history of bodybuilding.
Serving in the United States Air Force to defend his country after the attack on Perl Harbor, Ross quickly became known for his sheer strength and size along with his knowledge of training. He was quickly appointed to be the Air Force weight training instructor.
From owning his won gym, taking part in historic competitions, modeling and writing fitness articles, Ross showed the world that he was a champion, inside and outside of the gym, and this is his story:
---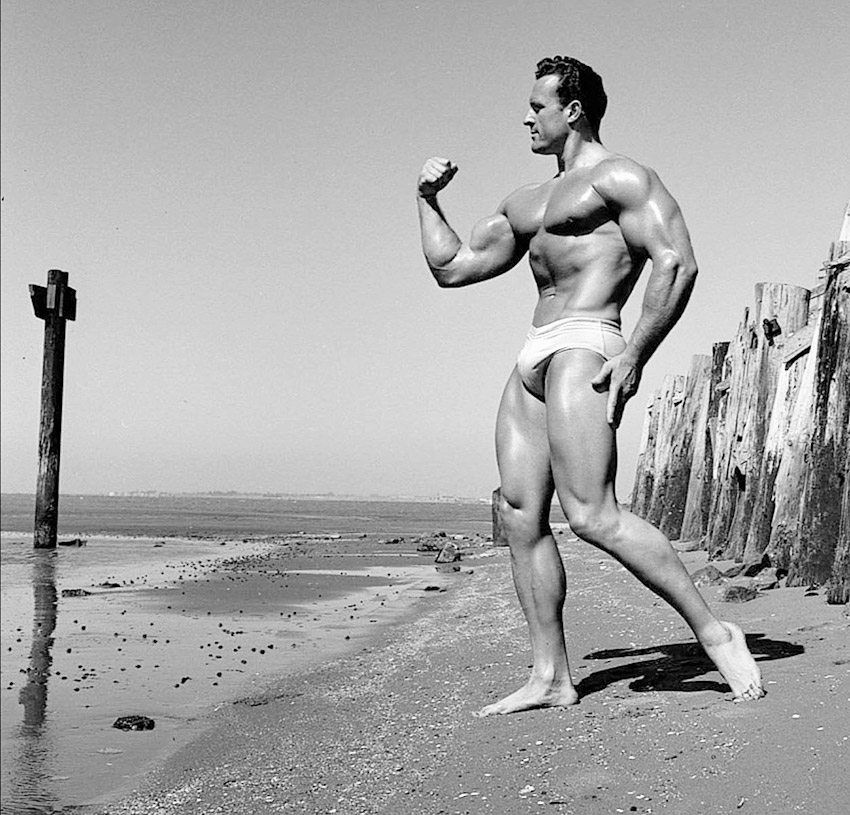 Athlete Statistics
Full Name: Clarence Ross
Weight
Height
Arms
Waist
205 - 215lbs (88.5 - 93.0kg)
5'10" (177.5cm)
19"
29"
Nationality
Profession
Alias
American
Bodybuilder, Gym Owner, Writer, Model
The King Of The Bodybuilders
Era
1940, 1950
| | |
| --- | --- |
| Weight | 205 - 215lbs (88.5 - 93.0kg) |
| Height | 5'10" (177.5cm) |
| Arms | 19" |
| Waist | 29" |
| Nationality | American |
| Profession | Bodybuilder, Gym Owner, Writer, Model |
| Alias | The King Of The Bodybuilders |
| Era | 1940, 1950 |
---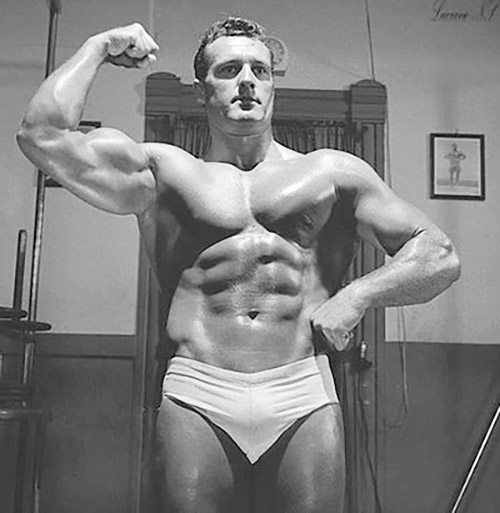 Accomplishments
Competitions
1945 AAU Mr. America 1st
1945 Mr. USA 1st
1945 AAU Mr. America 2nd
1955 Mr. Universes (held in London) 1st place in the tall class
---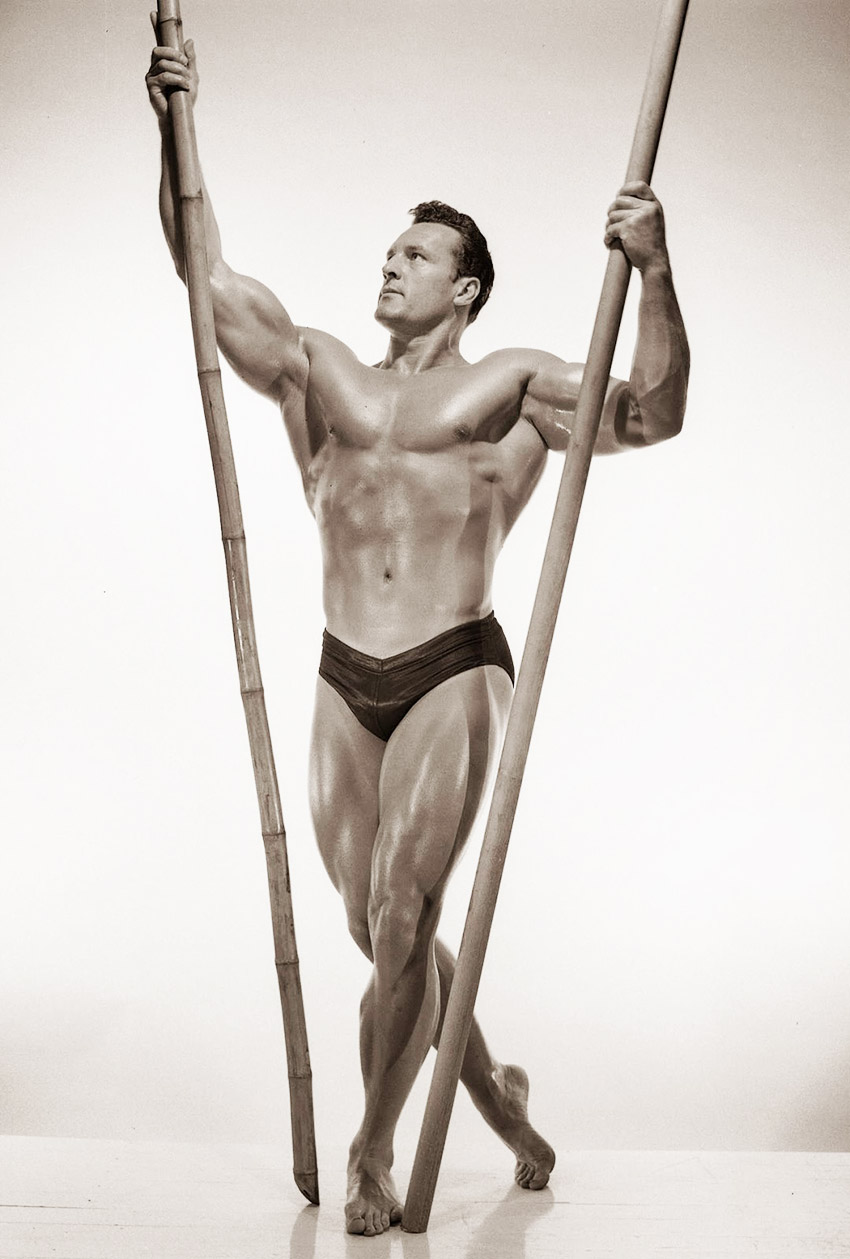 "Life is so much more worth living when a person is strong and healthy.  Building, good health and developing a muscular body is the world's most fascinating hobby.  It is one you never tire of, and one which brings you both success and happiness in life."
Biography
Foster Homes And Flat Feet
Clarence Ross was born in California on the 26th of October 1926. He was the second of four children in total. His mother Jeannette Levi, and father Hershel Ross, who was a teamster, raised the four children in Oakland, but, when Clarence was very young, his mother died.
Ross was taken to foster care where he moved from a series of foster homes. His life wasn't exactly the stable and secure beginning Ross would have hoped for, but this didn't stop him in becoming one of the very few bodybuilders who went on to win competitions over the likes of Steve Reeves.
Being bullied and picked on in his youth due to his flat feet and skinny frame, Ross was determined to build a strong and healthy body. He jumped at the chance to take part in as many sports as possible, such as football, basketball, and track, in a hope to build his strength.
By the time Ross had reached the age of 17, he grew in height to 5ft 10 inches and weighed a solid 135 lbs, but this wasn't enough for Ross, he wanted a bigger and stronger physique. This is when he decided to start using weights, specifically the York Barbell System, where he would add 15lbs over the training period.
Perl Harbor And Weightlifting
During the time of the Perl Harbor attack, it moved Ross to enlist in the Air Force to support his country. On the 31st of October in 1942, Ross started his service in San Francisco and was later stationed in Las Vegas.
Ross was almost instantly assigned as a weightlifting instructor because of his keen interest and passion for the sport. This is where he trained alongside Cpl Leo Stern, who would go on to become a great influence for Ross and his progression into weightlifting.
Leo's workouts often involved heavy weightlifting movements that exhausted the body, coupled with sets and reps for mass building. This type of training helped Ross add another 35 lbs of solid muscle to his frame, and the real life power to match.
It was at this time, at the age of 18, that Ross married his high school sweetheart. His life-long girlfriend and wife would always support and encourage Ross to compete, seeing that he had a huge amount of potential to go far.
Competition History
In 1945, Ross took the world by storm and won the AAU Mr. America contest in Los Angeles. On March the 13th in 1948, he continued to win competitions, this time, it was in the Mr. USA contest held in Los Angeles.
Ross continued to train heard and bring to the stage an awesome physique in the 1949 Mr. America contest, where he defend his title. Ross placed 2nd overall, it was Grimek that took center stage that day and walked home with 1st place. Although Ross placed second, he came ahead of non-other than Steve Reeves. He was one of only two men that ever beat Reeves in the history of the sport.
In 1955, Ross made a strong comeback to bodybuilding and took part in the Professional Mister Universe in London. He successfully took 1st place in the tall class but was beaten overall by Leo Robert. Some say that it was the long arduous trip to London overseas with -10 degrees temperatures and that he caught the flu during his travels.
Needless to say, Ross put up a good show and bowed down from the sport of bodybuilding after his final competition. On returning home, Ross took a full weeks rest and stayed in bed to recover the long journey and the illness.
Professional Career
Clarence Ross has also appeared in films such as the 1949 "So you want to be a muscle man" written by Joe MacDoakes. Ross played a strongman (Ellery) that catches the attention of Joe's wife, this lead to Joe attempting to replicate Ross's strength and size, but failing miserably.
Ross also became an idol fo millions as he was featured in numerous magazine front covers, articles, and other advertisements.
After being released from service in the Air Force in November 1945, he opened a gym in Alameda, California. This is also the time when Ross teamed up with the American Health Studios and became a manager of their West Coast Gyms.
---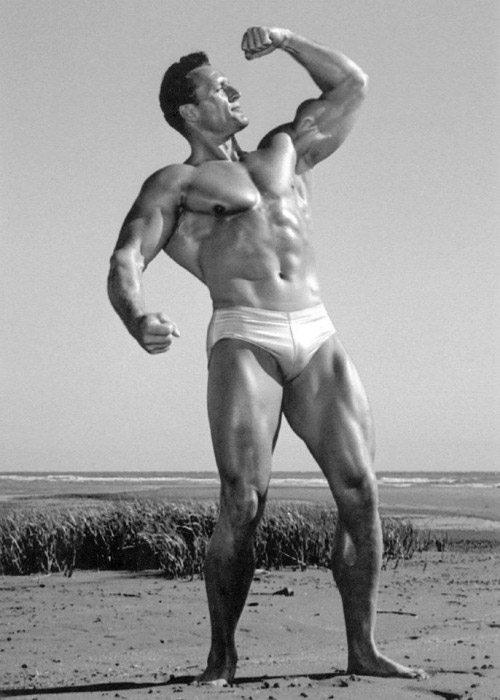 Pure Strength
Ross's muscles weren't just built for size and their looks, they were also functional powerhouses of brute strength. He was said to be the strongest bodybuilder of all time when he was competing.
He could overhead press a huge 315 lbs, snatched 280 lbs, clean and jerked 360 lbs, deadlifted 650 lbs, squatted 10 times with 450 lbs, bench pressed 385 lbs 10 times and curled in loose style 200 lbs for 10 reps.
Some of his favorite exercises were the dumb-bell bench press, where he used a set of 175 lbs for 10 reps, then moved onto lateral raises with the same weight immediately after.
The standards at which Ross would train would put some of today's athletes in the shadows. This was an athlete who trained 100% natural, using whole-food and a solid workout program to form his awesome strength.
Clarence's Sincerity
Joe Weider (once Ross's sponsor) described him as an intelligent and sincere person who would always lend a helping hand to anyone looking to learn about bodybuilding.
"Clancy has given a prestige to weight training and has helped lift the sport to a higher place" – Joe Weider
Here's Ross talking about his enjoyment for bodybuilding:
"If I had my life to live over, there is only one slight change I would make. Instead of waiting until I was 17 years old to start training, I would have begun at 12 or 13. Life is so much more worth living when a person is strong and healthy. Now that I know the benefits, I would make every possible effort to start enjoying them just as young as possible. Building, good health and developing a muscular body is the world's most fascinating hobby. It is one you never tire of, and one which brings you both success and happiness in life".
On the 30th of April 2008, Ross passed away, a sad loss for millions everywhere.
---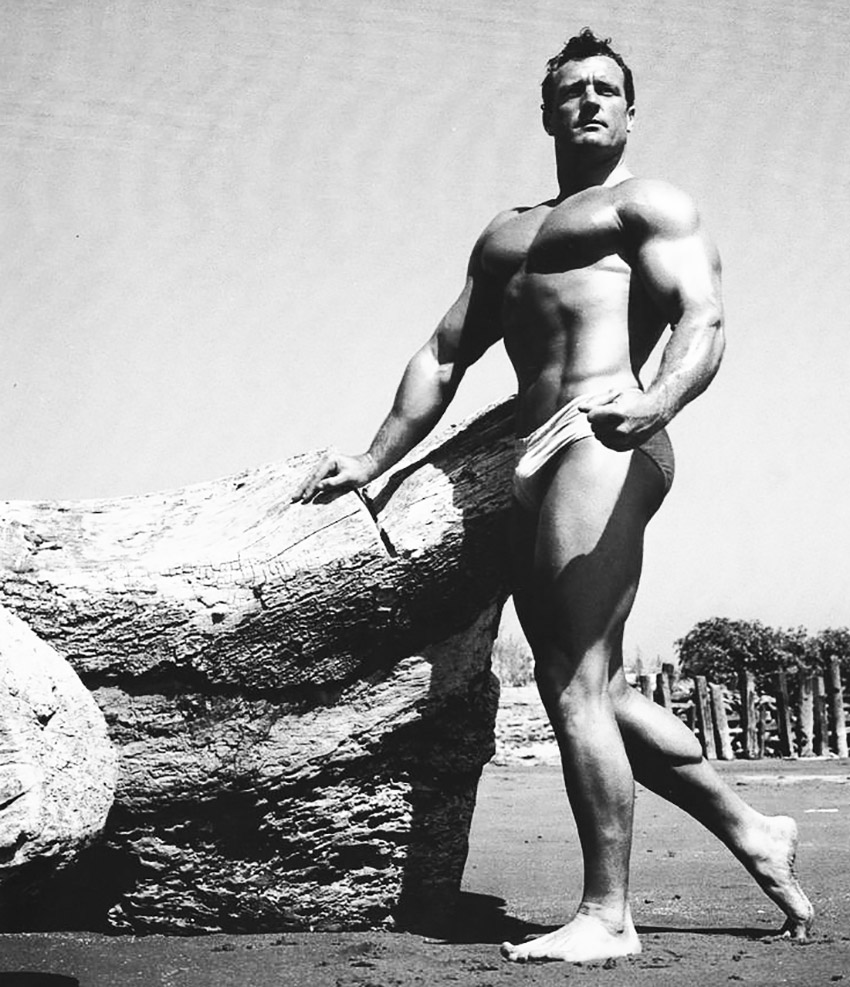 Training
Ross enjoyed training for power and strength over size, this is where he learned how to grow his famous physique. But there were also moments in his training schedule where he'd perform the standard rep ranges of 8 to 10, using 3, 4 to 5 sets.
There were reports at the time that Ross would use 2 x 140 lbs dumbbells in repetitions, and for incline and flat bench presses, which certainly added to his size.
Ross had been training for years before building up to the training routine shown below, but this example has come from years of dedication, experimentation, and hard work. Ross believed that all types of training should be included when trying to build muscle.
Clarence Training Routine
Legs
Squats 6 x 10 reps
Calf raises 4 x 25
Arms
Seated dumbbell curls 3 x 8
Preacher curls 3 x 8
Triceps pushdowns 3 x 103
Chest
Pushups on parallel bars 3 x 15
Chest Incline bench press 3 x 10
Bent arm laterals on bench 3 x 8
Abdominals
Leg raises on ab bench 200 reps
Situps on ab bench 200 reps
Side bends 100 reps each side
Shoulders
Lateral raises standing 3 x 8
Upright rowing 3 x 8
General Conditioning
Pulldowns all the way down to legs on lat machine 3 x 10
---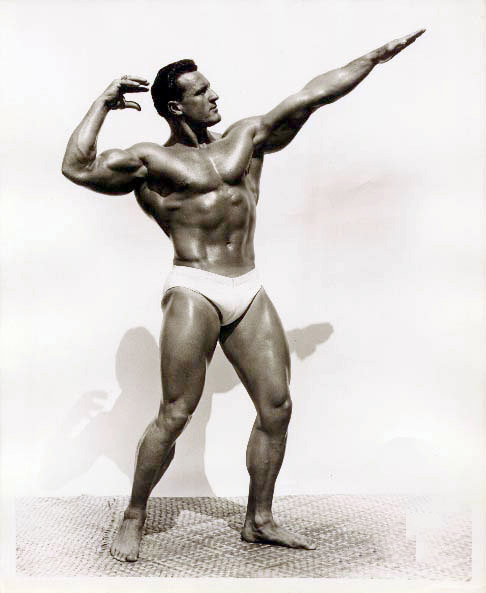 ---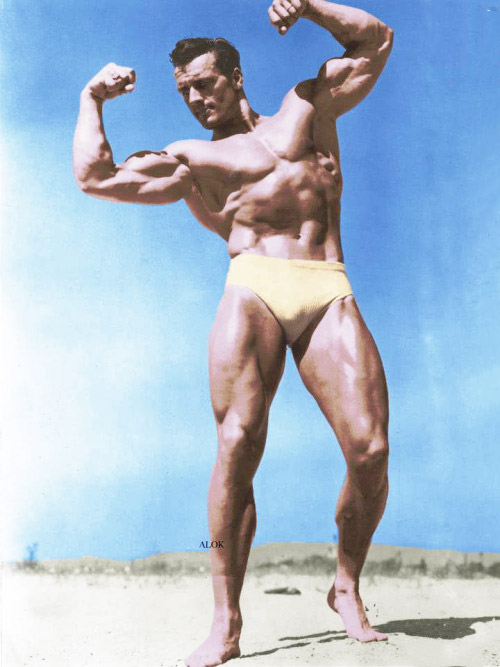 ---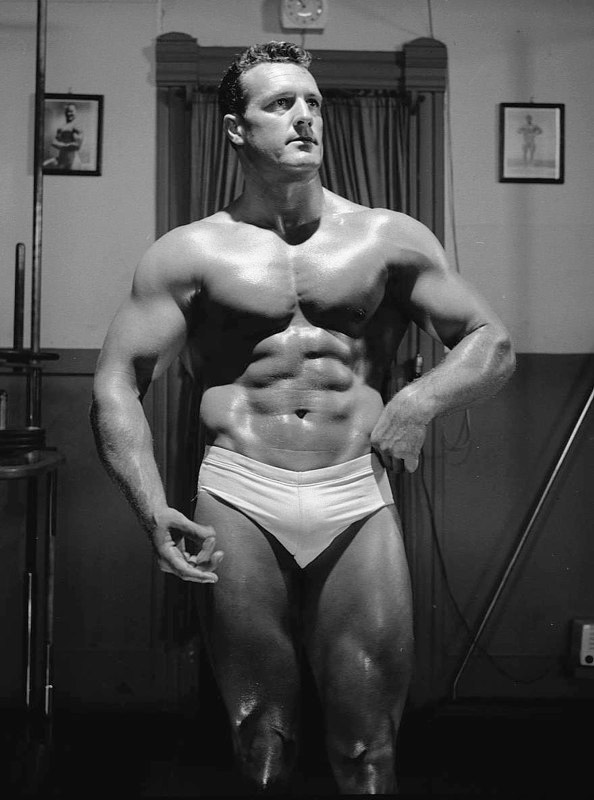 What we can learn from Clarence Ross
Clarence Ross didn't start life in the easiest of circumstances, his unstable beginnings moving from foster homes frequently could have disrupted his path to glory.
Ross took a different stance. He found opportunities at every corner and made his life's goals into a reality with immense dedication and a will to improve not only his physique but also his life.
With the same passion for life that Ross had, coupled with a kind and sincere approach, dreams can be made into a reality. Ross left a lifelong legacy that people all around the world still turn to today, and that's "hard work pays off."