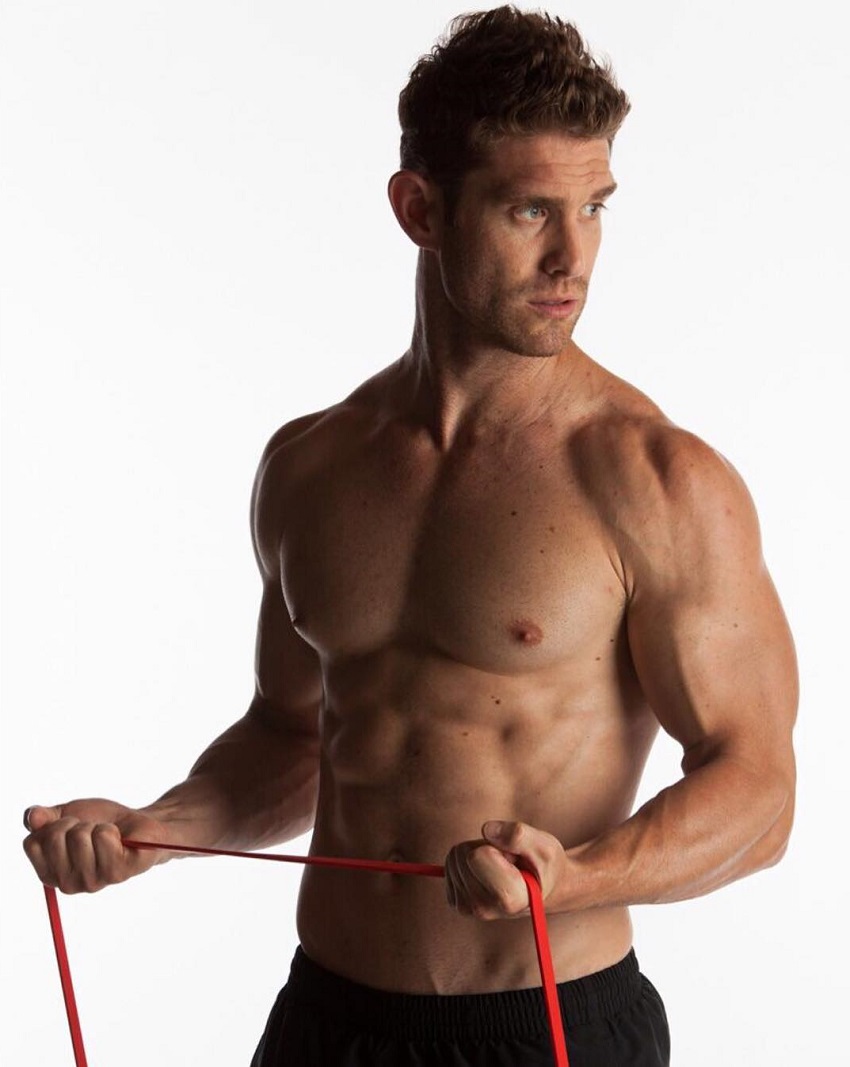 CJ Koegel
Fitness Model, Exercise Specialist, Reality Star
From an NCAA football player, reality TV star, to a training coach and fitness model who's graced magazine covers all across America. CJ Koegel's always shown a strong drive and determination to make it to the top in anything that he did.
Growing up in Boca Raton, Florida, Koegel became involved in sports from an early age. His favorite sport was American football. Throughout the years, he improved his skills on the football pitch to eventually earn his place in an NFL team as a free agent. There, he wowed everyone with his awesome performances, becoming the 4th best punter in the USA.
As his college years came to an end, Koegel became eager to try new challenges in life. Taking part in reality TV shows such as Real World: Cancun and Fresh Meat II, as well as finding a new love for fitness. Koegel became enthralled with his new lifestyle of traveling and lifting weights.
From there, he went on to take full advantage of the exposure he gained on TV – becoming a well-known training expert, cover model, as well as an inspiration for thousands of people online.
---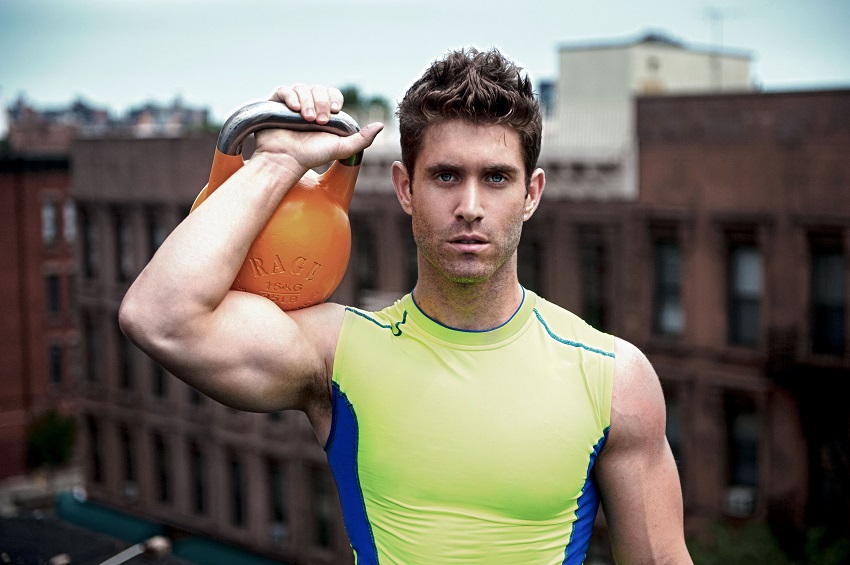 "Life will send you waves. Either get sucked under or ride those mofos. I choose to smile be grateful for everyone in my life and ride the heck out of the wave. In loss is where we are able to find the most."
Athlete Statistics
Full Name: CJ Koegel
Age
Date of Birth
Nationality
Profession
39
November 12, 1984
American
Fitness Model, Exercise Specialist, Reality Star
Era
2010
| | |
| --- | --- |
| Age | 39 |
| Date of Birth | November 12, 1984 |
| Nationality | American |
| Profession | Fitness Model, Exercise Specialist, Reality Star |
| Era | 2010 |
---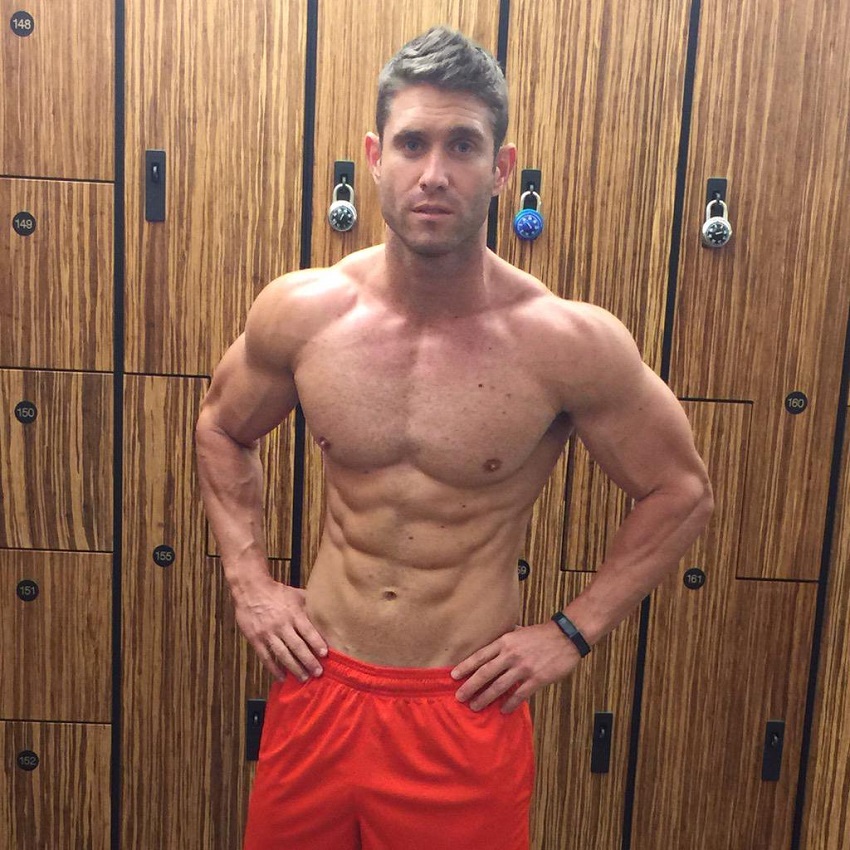 ---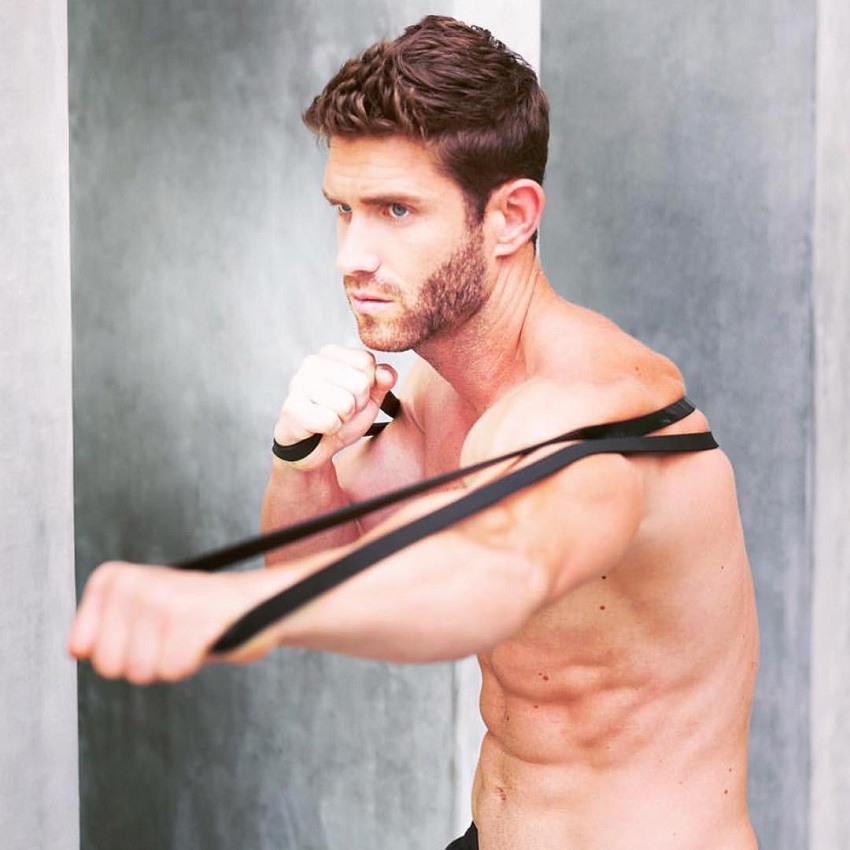 Accomplishments
Inventor
Certified Personal Trainer
Corrective Exercise Specialist
Fitness Model
Certified Functional Training Specialist
---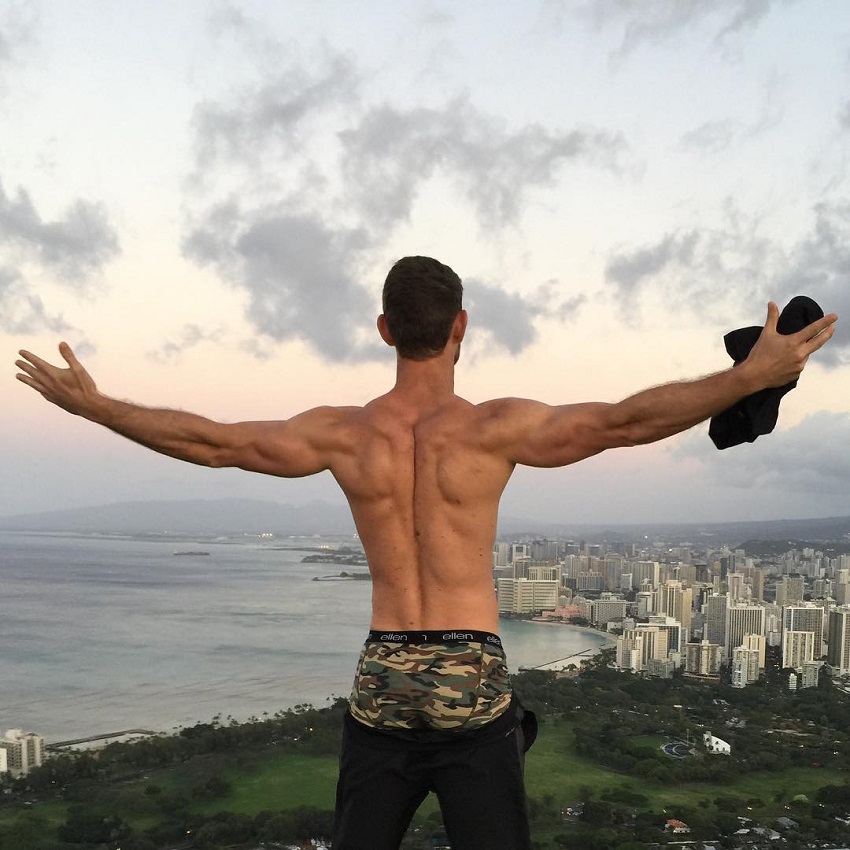 ---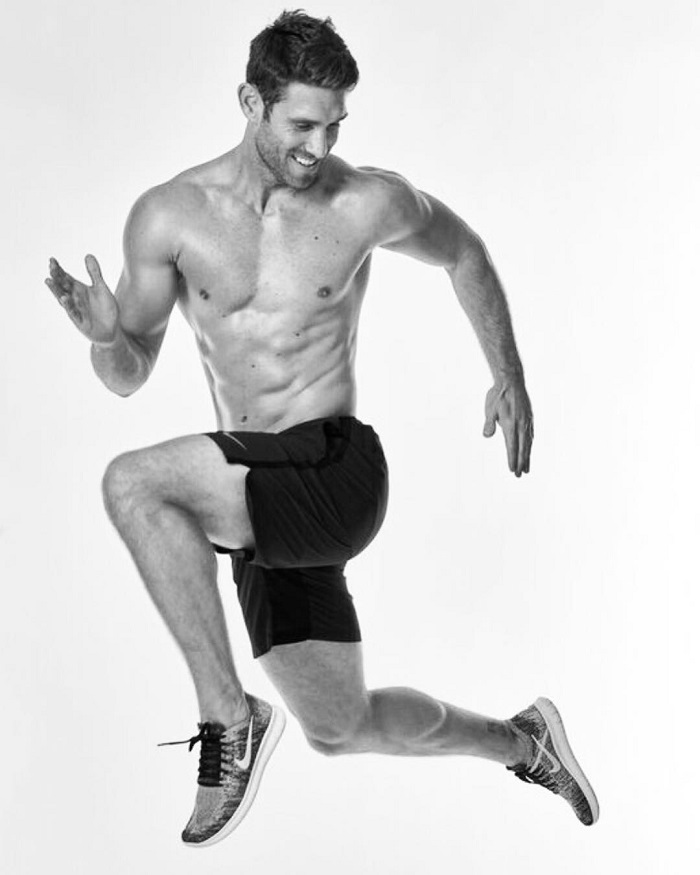 Training
Circuit Training For Quick Fat Loss
When he needs to lose fat quickly, CJ Koegel will turn to circuit workouts. This is where he does a number of exercises without any rest, performing them as many times as possible in a certain time frame.
Here's Koegel talking about circuit workouts; "Circuit training is the perfect choice for time-crunched workouts because it allows you to get maximum fat-loss results in a minimum amount of time. It can also be designed to combine cardio and weight training, allowing you to work on all aspects of fitness."
An example of CJ Koegel's circuit workout;
Man Maker, 5 reps
Box Jump, 10 reps
Kettlebell Swings, 15 reps
Bodyweight Squat, 20 reps
In this workout, Koegel will try to do as many circuits as possible within 15 minutes.
---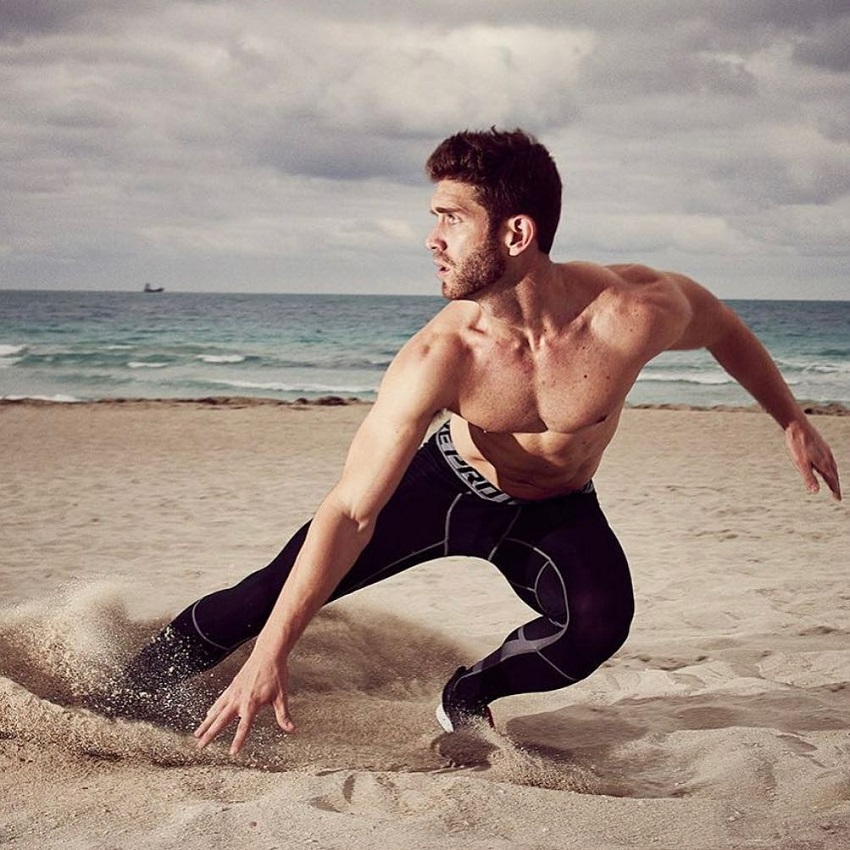 ---
Chest and Abs Workout
Bench Press, 3 sets of 8-12 reps
Weighted Crunches, 3 sets of 8-12 reps
Machine Chest Press, 3 sets of 8-12 reps
Cable Crunches, 3 sets of 8-12 reps
Chest Cable Flys (Crossovers), 3 sets of 8-12 reps
Oblique Twists, 3 sets of 8-12 reps
Dips, 3 sets of 8-12 reps
Swiss Ball Ab Rollout, 3 sets of 8-12 reps
---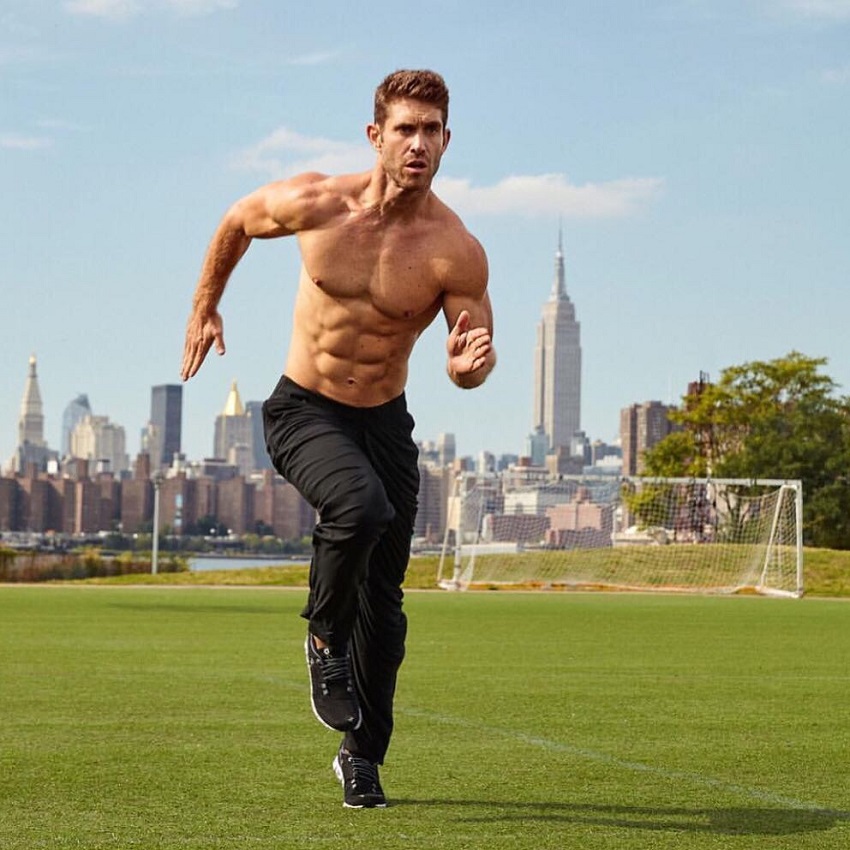 ---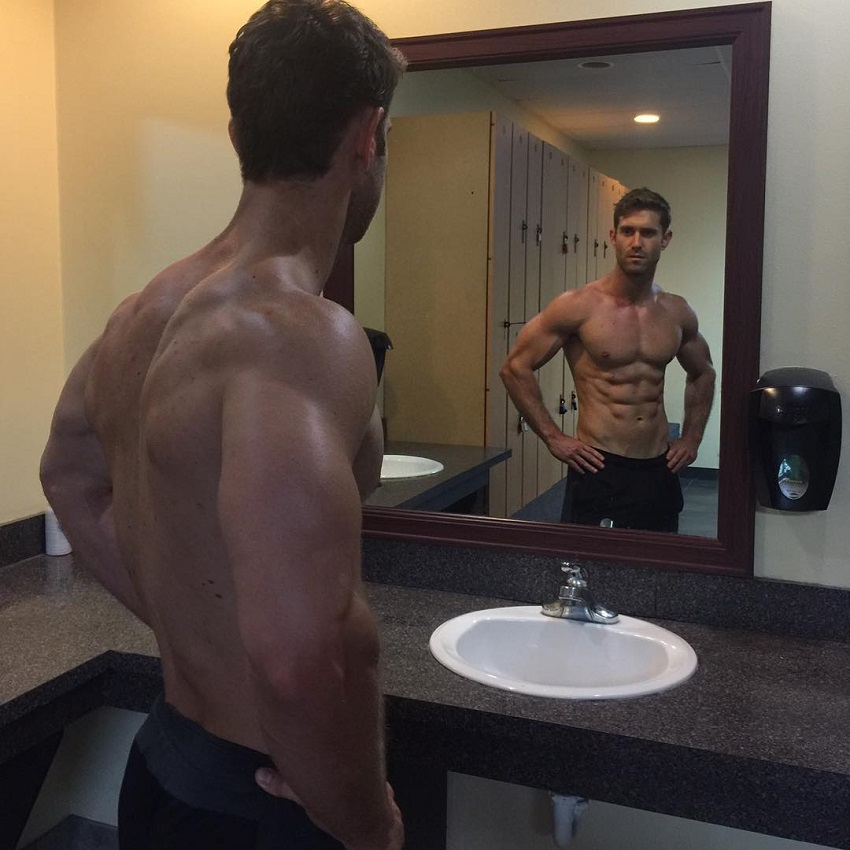 Nutrition
CJ Koegel's diet consists of 4-6 meals per day. He usually eats a lot of lean meat, brown rice, and vegetables. He tops everything off with whole grain bread and fruits, which he adds to his meal-replacement shakes.
Koegel's been on a healthy diet for years, and this is something that comes naturally to him. He doesn't find it difficult to eat healthy foods year-round because he knows he fuels his body with the right nutrients to make it strong and lean.
In regards to his supplements, Koegel has BCAAs, protein shakes, and an occasional multivitamin. He doesn't place much emphasis on these supplements, but instead, tries to get most of his nutrients through solid food alone. Solid food is always a better option in Koegel's eyes.
---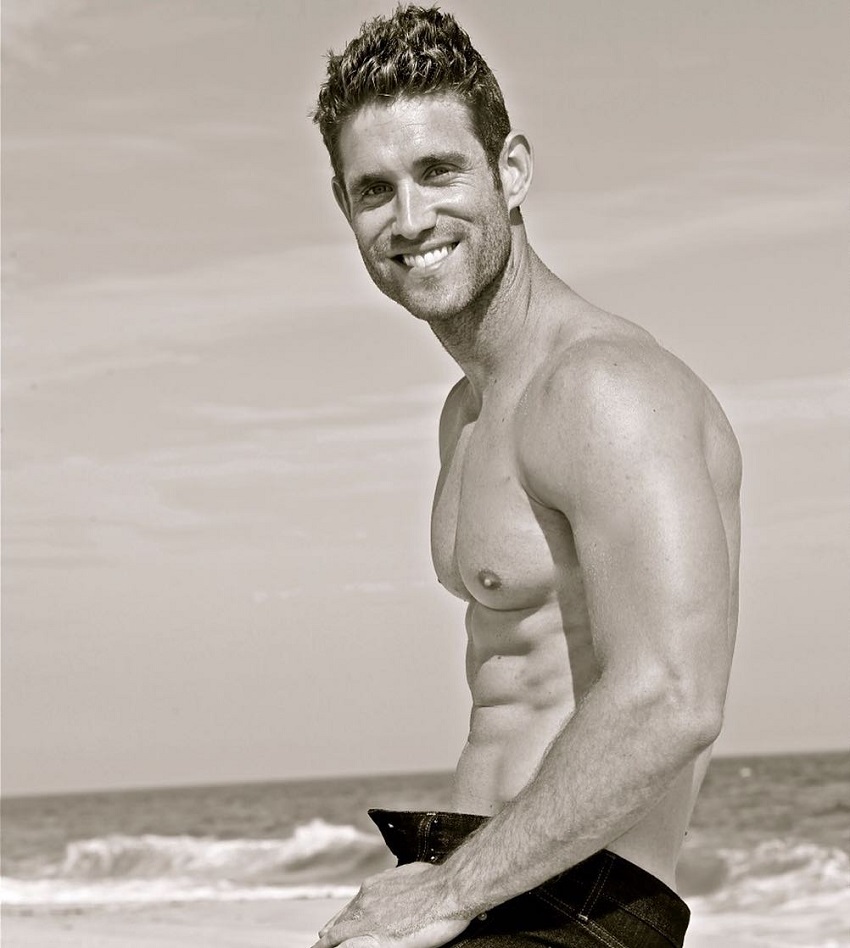 ---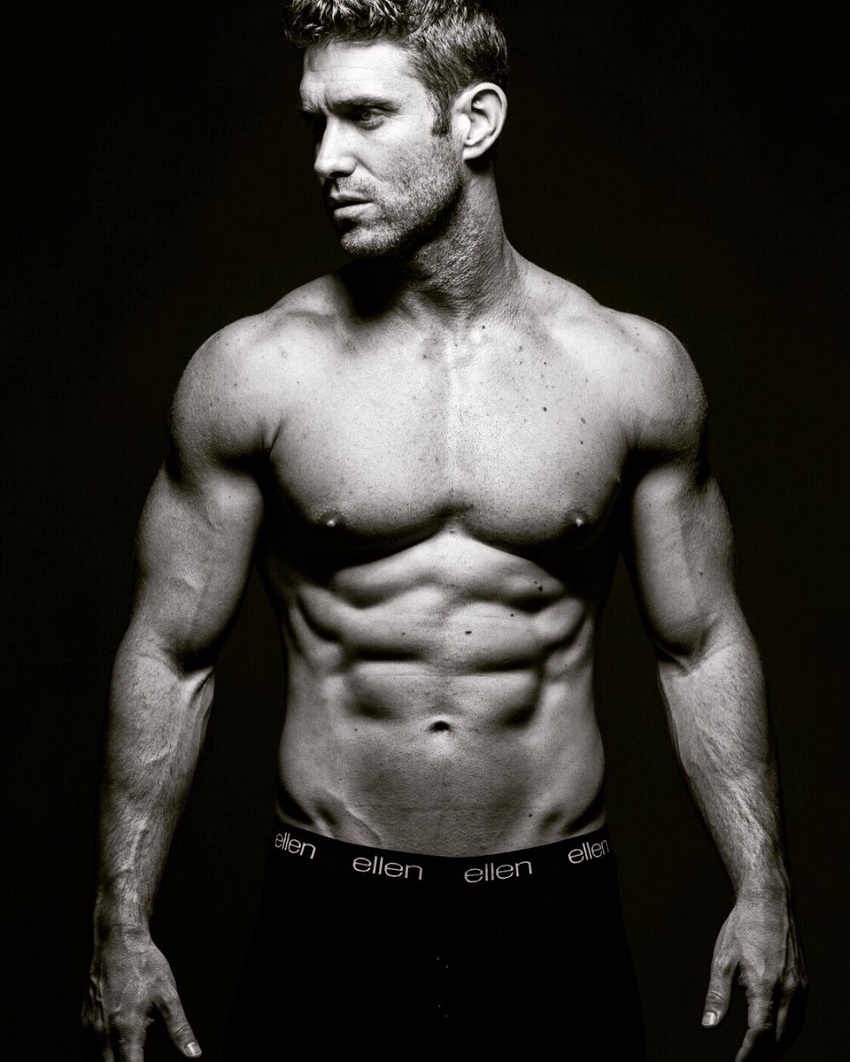 What we can learn from CJ Koegel
Playing as a professional NFL Footballer, gracing America's most renowned fitness magazines, as well as helping thousands of people achieve their ultimate body. CJ Koegel has excelled at anything he put his mind to.
By putting in the work, he got the results he wanted. There was no secret to his success, it was all his own sacrifice and determination to make it to the top. Stay committed to your goals, put in the work, and you too might achieve a similar level of success as CJ Koegel did.