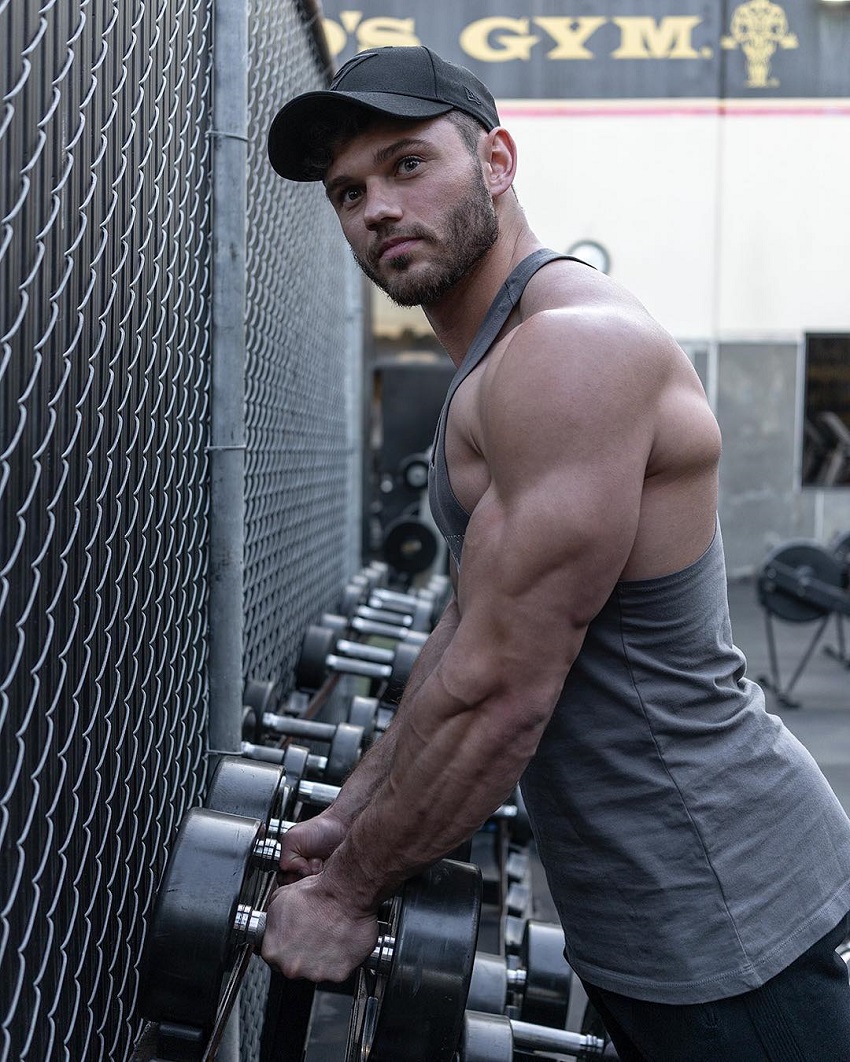 Chris Clark
Fitness Athlete, Sports Brand Ambassador
Chris Clark is a fitness influencer from America. Although Chris has a career as a model and training coach today, he didn't always plan on going this route. He grew up playing hockey and American football, excelling in both sports.
But after the college days passed, his time playing these sports came to an end. It was at this point Chris decided it was time to try something new. In his case, this was weightlifting and sharing his physique progress with everyone online. To his own surprise, Chris gained massive support from new followers and has since become a respected figure in the fitness community.
Here's his story:
---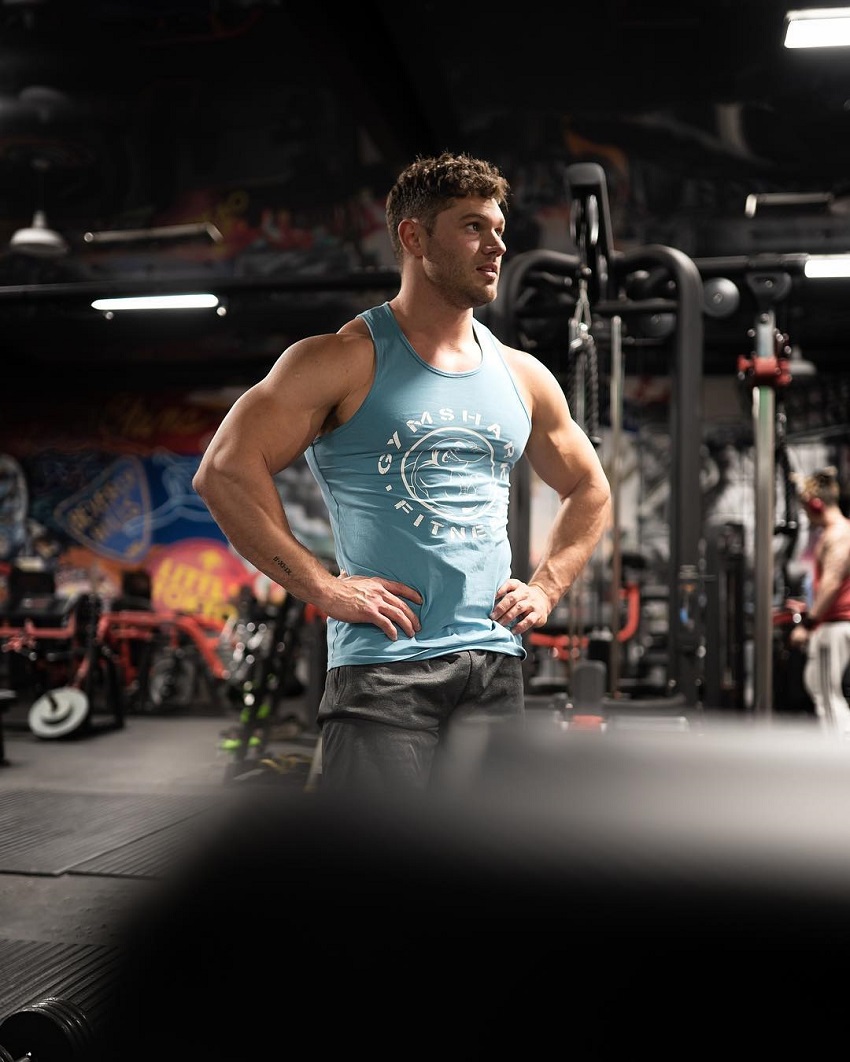 Athlete Statistics
Full Name: Chris Clark
Nationality
Profession
Alias
Era
American
Fitness Athlete, Sports Brand Ambassador
clarkfit
2010
| | |
| --- | --- |
| Nationality | American |
| Profession | Fitness Athlete, Sports Brand Ambassador |
| Alias | clarkfit |
| Era | 2010 |
---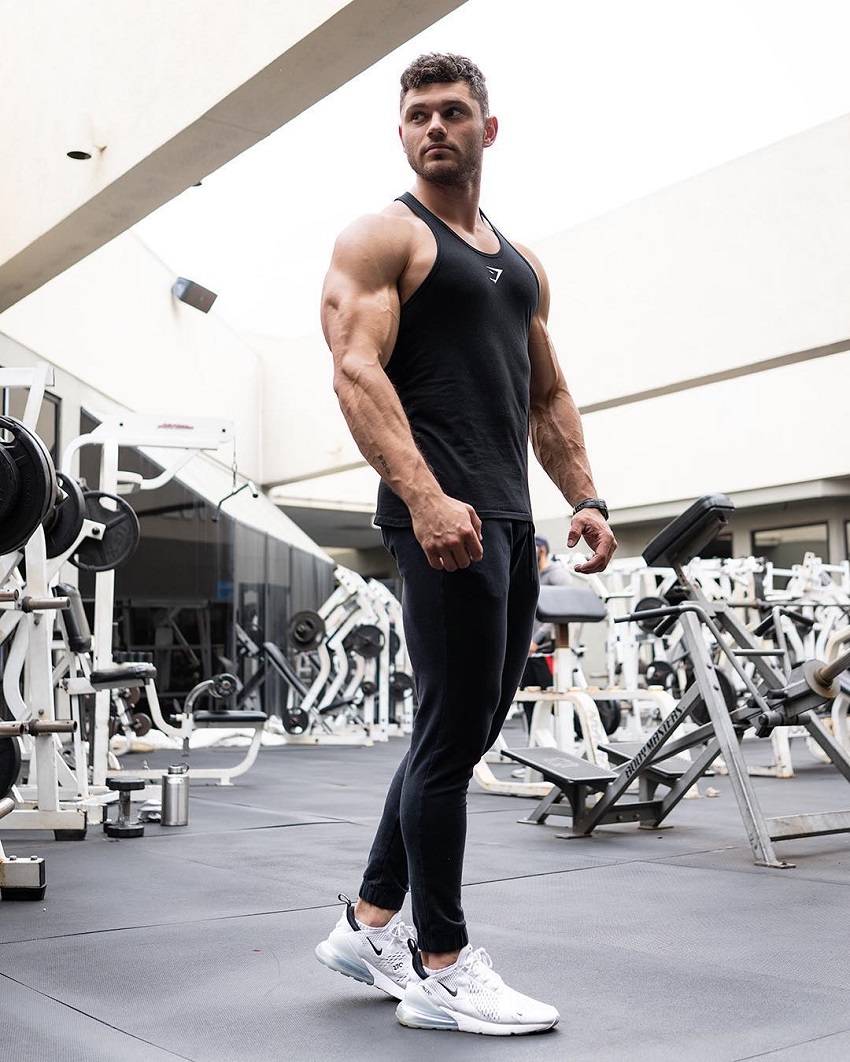 Accomplishments
Fitness Influencer
Online Coach
Sports Model
---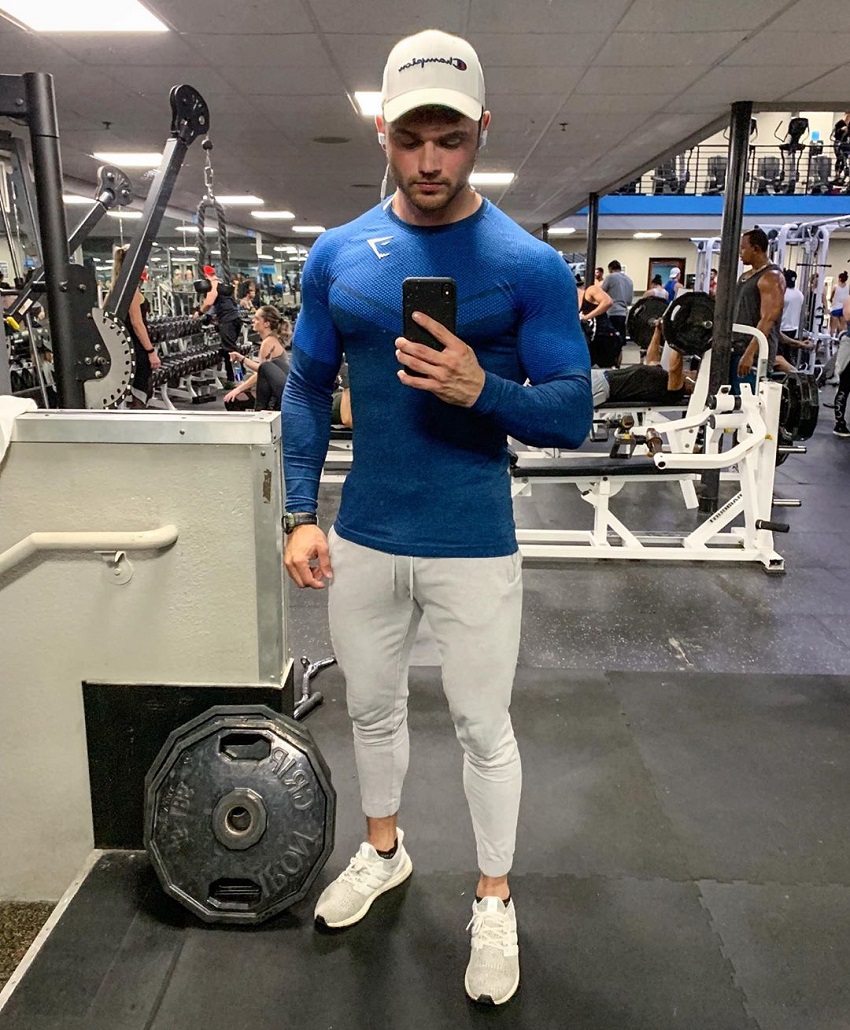 Biography
Early Days in Sports
Chris Clark was always an athletic person. Growing up in Ohio, he played sports such as American football and hockey, which demanded high levels of fitness to excel at. Chris didn't have trouble with this, as he was naturally strong and well-built with an athletic frame and a lot of explosive power.
However, after his school days came to an end, Chris also stopped playing sports. College soon came, and he soon realized that he felt 'empty' without these sports.
Fitness and Gym Workouts
Chris spent his whole life playing sports, and now, during college, he had no outlet for his passions. He knew he needed to fill this gap with some kind of physical activity.
After giving it some thought, Chris decided to try fitness. More precisely, he started lifting weights, aiming to see how far he could push his physique in terms of looks and strength. He wasn't disappointed.
In a matter of months, Chris added pounds of muscle onto his already athletic frame. It was at this point he became hooked to lifting weights.
Online Accounts
During his senior year in college, Chris decided to open his fitness-based online account. It was his way of staying accountable for his fitness goals in front of other people online. But he didn't know this would be his doorway to a new career.
Within months, Chris' popularity on social media grew – more and more people were inspired by his physique progress and training tips. It was this that led him to become a fitness influencer he is today.
He's since generated a growing online fan base that shows no signs of slowing down. On his internet profiles, Chris often shares motivational tips and quotes to help his fans get started on their own journey to a healthier and fitter physique.
---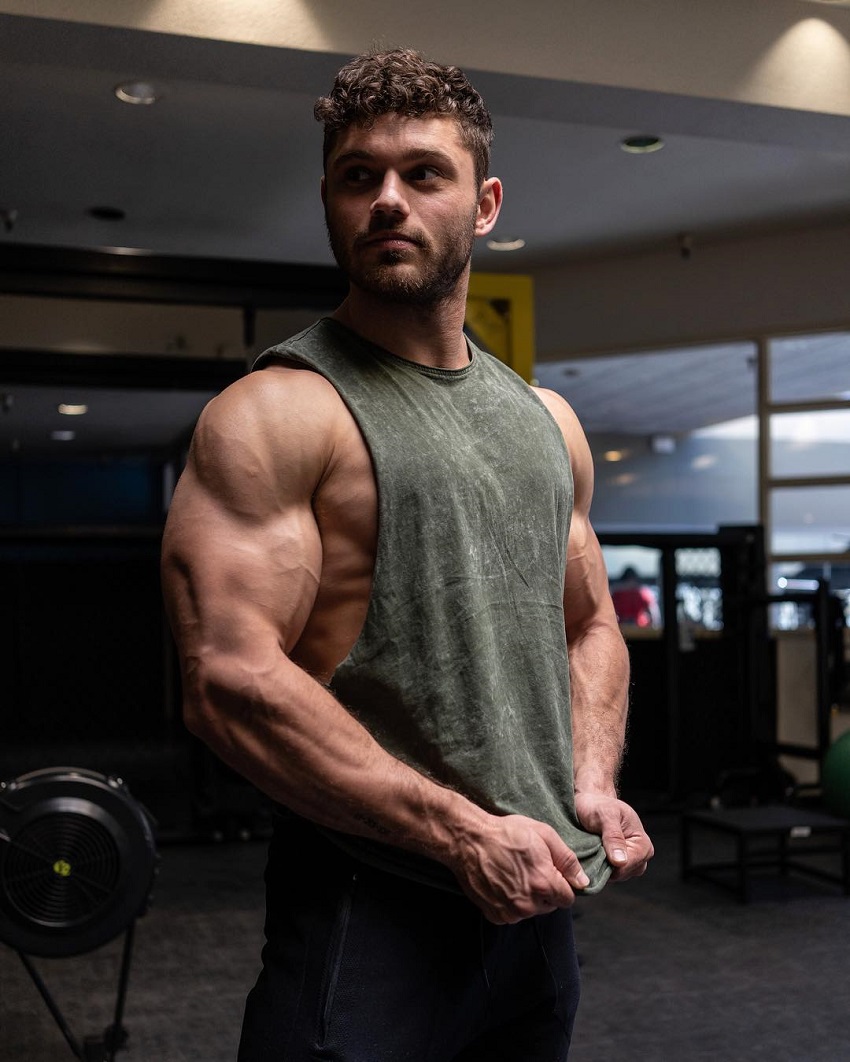 Training
Chris believes it's important for people to stay active in order to maintain a healthy and functional body. Exercise with weights is his favorite way to achieve this because it builds muscle while strengthening his cardiovascular system at the same time.
Staying Fit While Traveling
Chris is an avid traveler who loves to explore the world. However, he knows this comes with its costs. Whenever he's in a new city, it can be an issue locating and training in a new gym; it not only takes a lot of his time but also planning.
But Chris doesn't allow this to be his excuse for not training. He always finds time to exercise, even if it's just for 10 minutes. If he can't go to the gym, he'll train in his apartment using nothing but his own bodyweight. It's his belief that consistency trumps perfection – especially when it comes to building an awesome body.
Chris' Favorite Exercise
Chris' favorite exercise is single-arm snatch with a dumbbell. He says it boosts his strength, muscle hypertrophy, and overall conditioning while keeping his heart rate high throughout the exercise.
---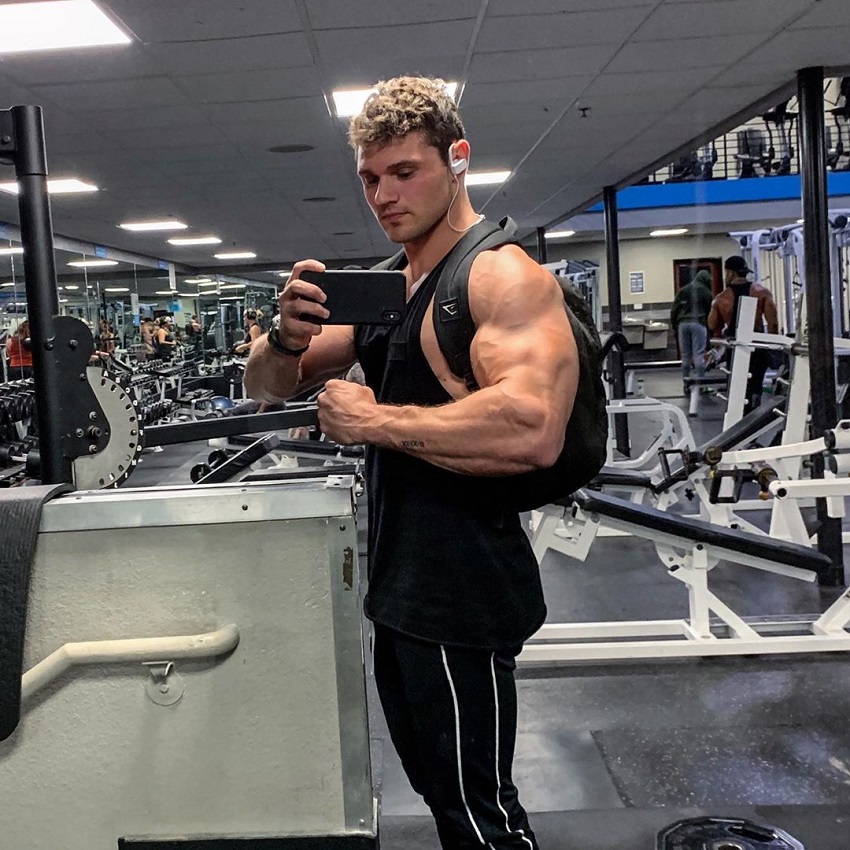 Nutrition
Chris generally eats a healthy diet, avoiding fried foods and sugars, while keeping his protein intake high. He also ensures to drink plenty of water to keep himself energized and his muscles hydrated.
---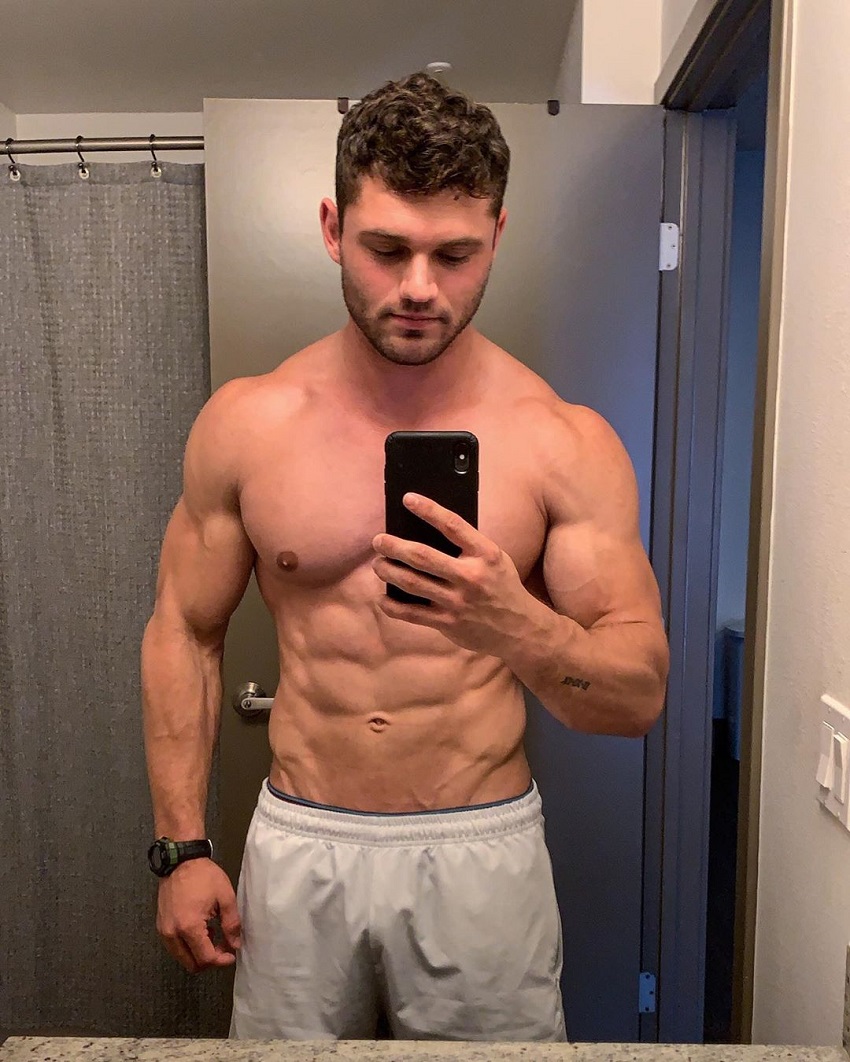 What we can learn from Chris Clark
What we can learn from Chris Clark, is that you can make your dreams come true with effort and dedication.
Chris travels a lot but doesn't allow this to become his excuse for not training. Instead, he finds time to squeeze in a workout and make his own meals wherever he goes – no matter what it takes. It's this mentality that's made him into a success, and with the same mindset, you too can reach your own greatness.