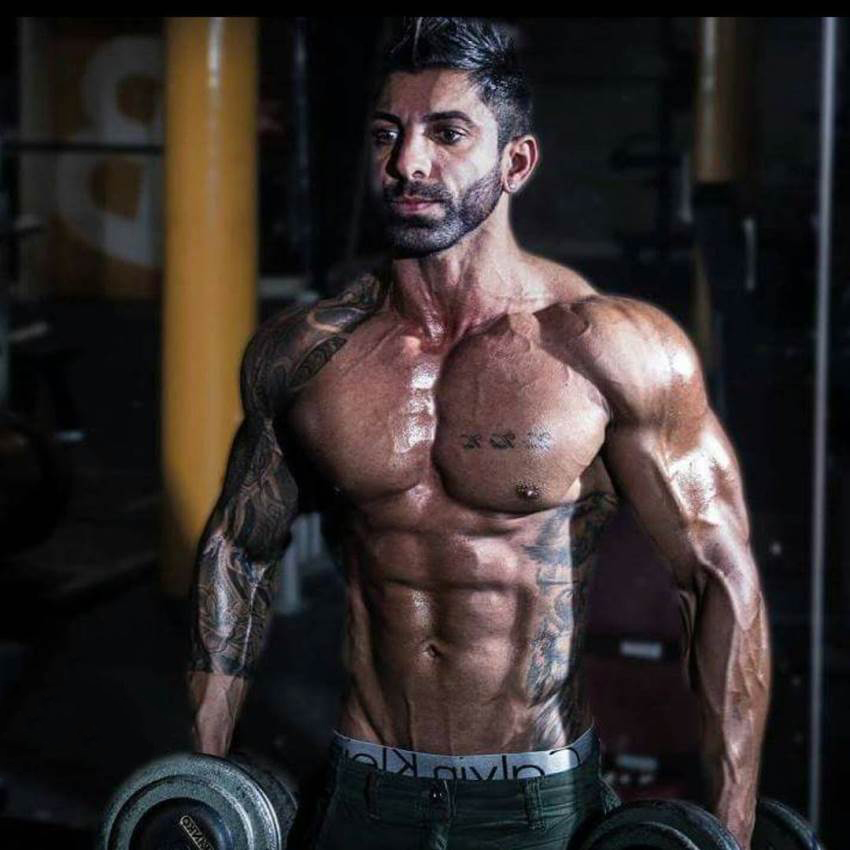 Chestbrah Said Shavershian
Fitness Model, Personal Trainer, Entrepreneur
Born in Russia, and raised in Australia, Said Sergeyevich Shavershian AKA Chestbrah is a fitness model and an entrepreneur. He's the brother of the deceased fitness icon "Zyzz" Aziz Shavershian, who was known for his humorous stunts and a unique charismatic personality. 
Growing up as an introverted and quiet child, Said saw his confidence, and body transform after he started going to the gym. Throughout the years of training, himself and his brother built admirable physiques, and became known for their online antics and larger-than-life personalities. This saw the creation of the "aesthetics crew", together with a few of their friends.
Said and "the crew" dominated the fitness scene during 2009-2011. period, before tragedy hit. Said's brother Zyzz tragically passed away while on a vacation in Thailand. Needless to say, the news of his brother's death shocked Said. He became depressed and agonized, and his physical health severely deteriorated. Said went from 83 kg to 70kg – a shadow of his former self.
Said eventually saw that many of Zyzz's fans were counting on him to continue his brother's legacy. This gave him the strength to push through the adversity, and start his life from zero. In the name of his brother, Said worked hard on spreading the word about the "aesthetic lifestyle". Unexpectedly, he started "a revolution" among the fans, growing the legacy more than he ever expected.
---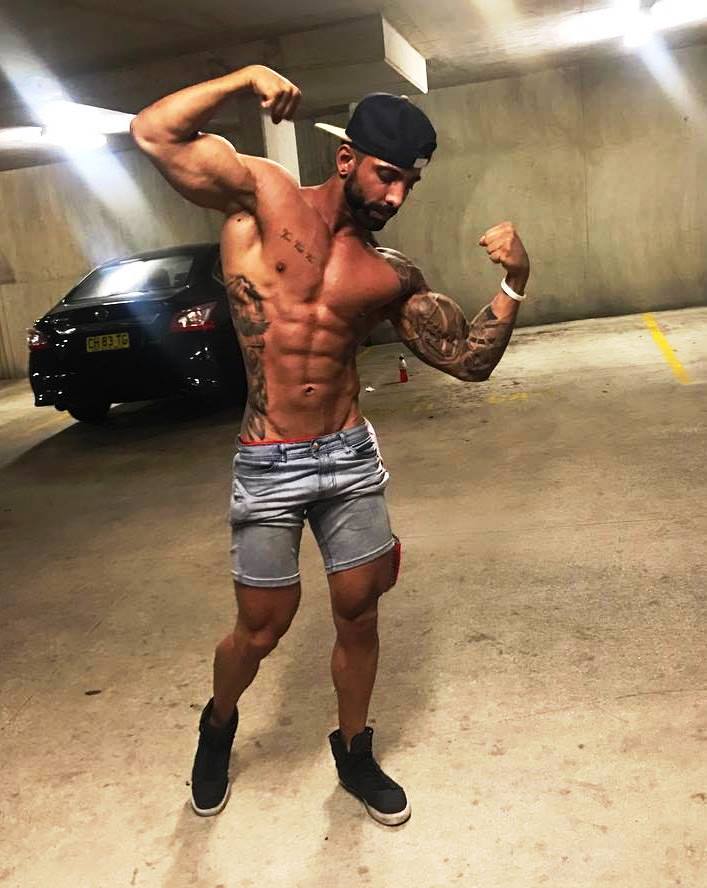 Athlete Statistics
Full Name: Said Sergeyevich Shavershian
Weight
Height
Year of Birth
Nationality
185 - 195lbs (83.9 - 88.5kg)
5'11" (180cm)
1986
Australian, Russian
Profession
Alias
Era
Fitness Model, Personal Trainer, Entrepreneur
Chestbrah
2010, 2000
| | |
| --- | --- |
| Weight | 185 - 195lbs (83.9 - 88.5kg) |
| Height | 5'11" (180cm) |
| Year of Birth | 1986 |
| Nationality | Australian, Russian |
| Profession | Fitness Model, Personal Trainer, Entrepreneur |
| Alias | Chestbrah |
| Era | 2010, 2000 |
---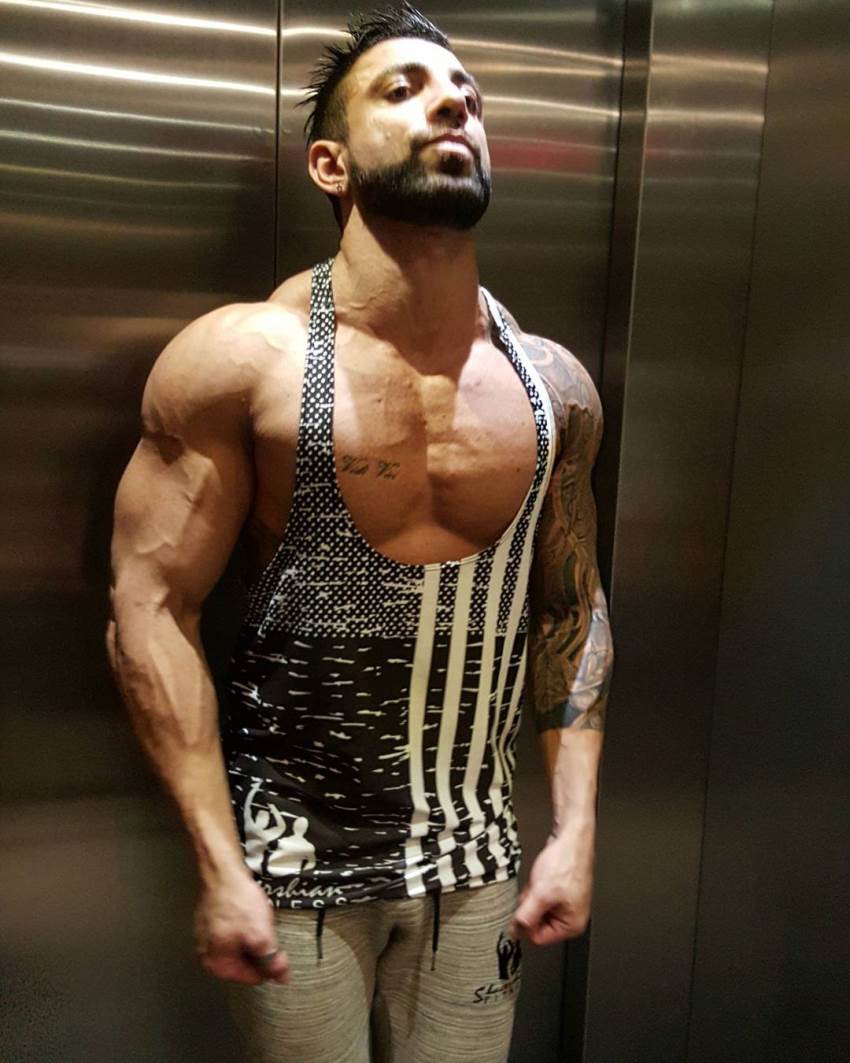 Accomplishments
Personal Trainer
Apparel and Supplement Company Owner
20+ national expos, 10+ international expos
---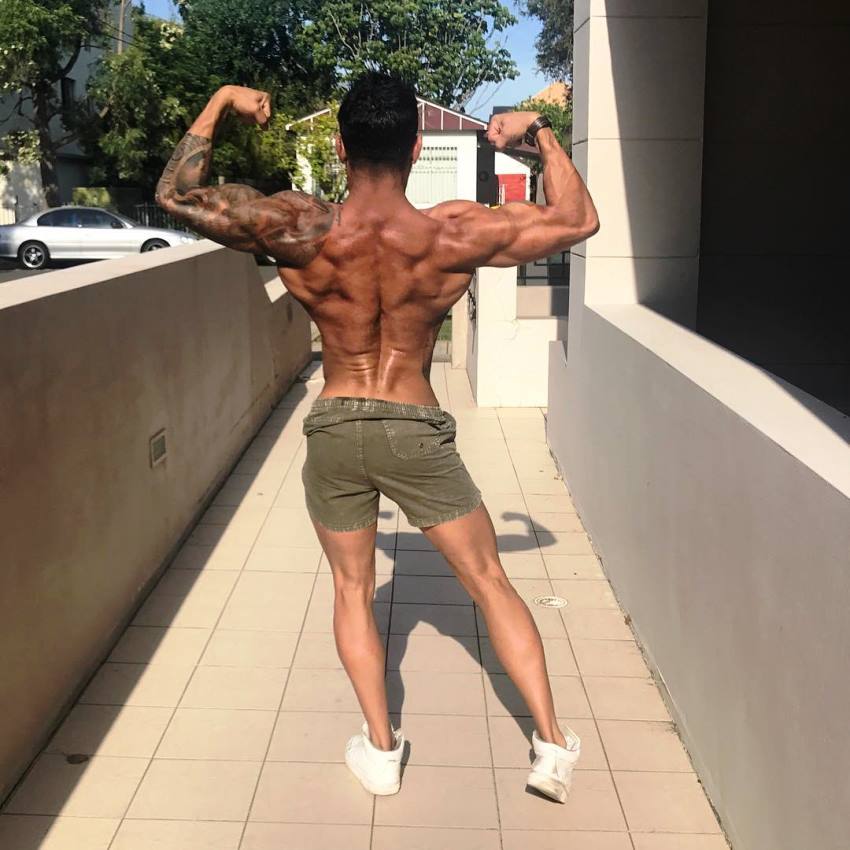 Biography
Said's Early Life
Said Sergeyevich Shavershian was born on January 17, 1986, in Russia. One of his earliest memories was his brother's Aziz's birth. As a child, Said was "wild and crazy", as described by his parents. He could rarely be still, and because of that his parents often had to contain him from playing, running, and working himself into a frenzy.
When he was 2, Said was diagnosed with a severe case of asthma, which prevented him from fully expressing his potential in athletics and sports. For the next 2 years, he received medication for his condition, in the hope he would grow out of his illness and acclimate to the weather conditions in Russia.
Unfortunately, the exact opposite happened. Said's asthma got worse over the years, and the only option, except weekly needle medication, was to move to another, climate-friendly country. It was at this point when Said and his family moved to Australia.
According to Said, it wasn't easy for him and his family when they first arrived in the new country. His parents had excellent qualifications, but they had to work 60 hour weeks in a local factory due to their lack of English. Said was attending a new school in the meantime, but he was ridiculed by his peers for his poor grasp of English.
"One funny memory I have of when I was 7 years old was that I didn't know how to ask the teacher where is the toilet, so what I ended up doing was running all the way home (a 15 minute run), jumping my fence to use the toilet in my backyard!"– Said Sergeyevich Shavershian
---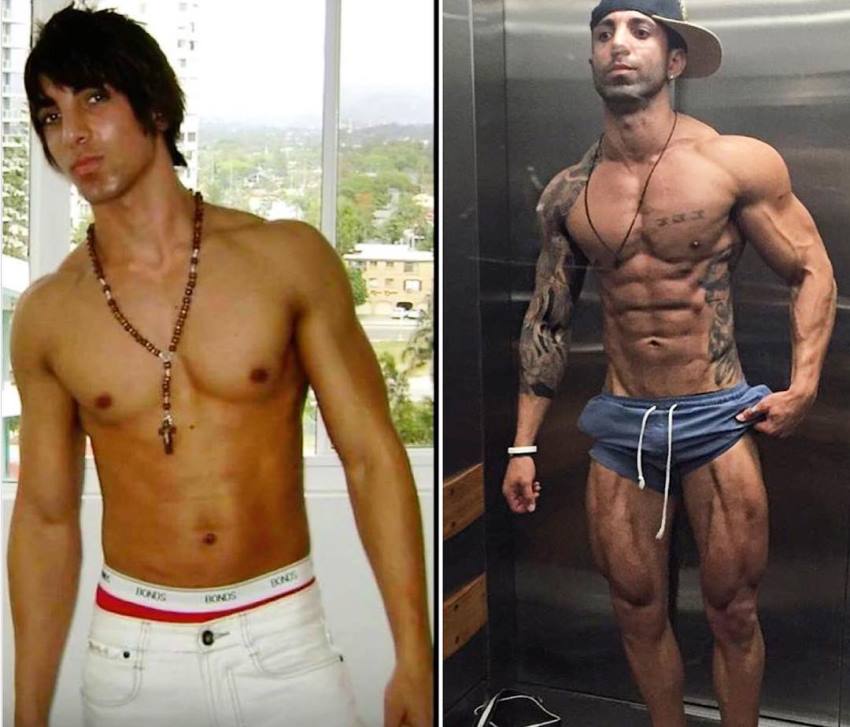 ---
High School Days
After finishing primary school, Said's parents decided it would be best for him (and the late Aziz) to attend the Marist College Eastwood Catholic boys school. According to Said, they wanted to nurture his academic talents and keep him away from girls. This decision proved to be detrimental for Said's social skills, as he became shy of the opposite sex.
Said and his brother spent most of their teenage years studying and playing video games. They weren't interested in sports or any kind of physical activity during that period. This, however, brought the two brothers closer together, as Said says; "Everything we did, we did together. We were literally inseparable and we were more than just brothers. He was my best friend in life." – Said Sergeyevich Shavershian
As he was approaching his late teens, Said's interests started to change. He and his brother Aziz wanted to become stronger and respected among their peers, so they began wrestling each other. Besides boosting their confidence, this activity helped the two brothers to establish the foundations for the fitness journey they would embark on.
Introduction to Bodybuilding
Inspired by the likes of Jean-Claude Van Damme and Sylvester Stallone, Said started training in the gym. By the age of 20, he already had 1 years of weightlifting experience under his belt. His slow, but steady progress motivated his brother to join him in his endeavors.
However, Aziz didn't have money for a gym membership, but he was an avid gamer. He played video games such as World of Warcraft day in and day out. But after seeing his brother's Said progress in the gym, Zyzz decided to sell his World of Warcraft account for 500$ to buy himself a 1-years gym membership. Soon, the two brothers started training together each day, pushing each other to their limits.
The Birth of Chestbrah and Zyzz
Said's body started changing quickly, and so was his positive attitude and confidence. He and Aziz started going out more often, and were slowly becoming more popular in their social circle. The shy and introverted Said was soon a thing of the past.
Said's brother started posting pictures of his progress on bodybuilding forums, which attracted a lot of attention from the onlookers. It was at this moment the infamous name "Zyzz" was born. One thing led to another, and Said soon saw his brother blow up in popularity.
"Aziz was truly one in a million and he truly did stand out from the rest, he was the true original of this whole aesthetics movement you see these days, He was one of the first to have a fan page dedicated to himself, with over 50, 000 fans." – Said Sergeyevich Shavershian
Zyzz took advantage of his popularity, and began producing his own supplements and even started his own clothing line. He also began offering his personal training and dieting programs. In the meantime, Said was growing a brand of his own – Chestbrah.
The names Chestbrah and Zyzz became symbols of the "aesthetic movement", which they unknowingly started themselves. It's a movement which encourages people from around the world to start training in the gym and live life to it's fullest.
---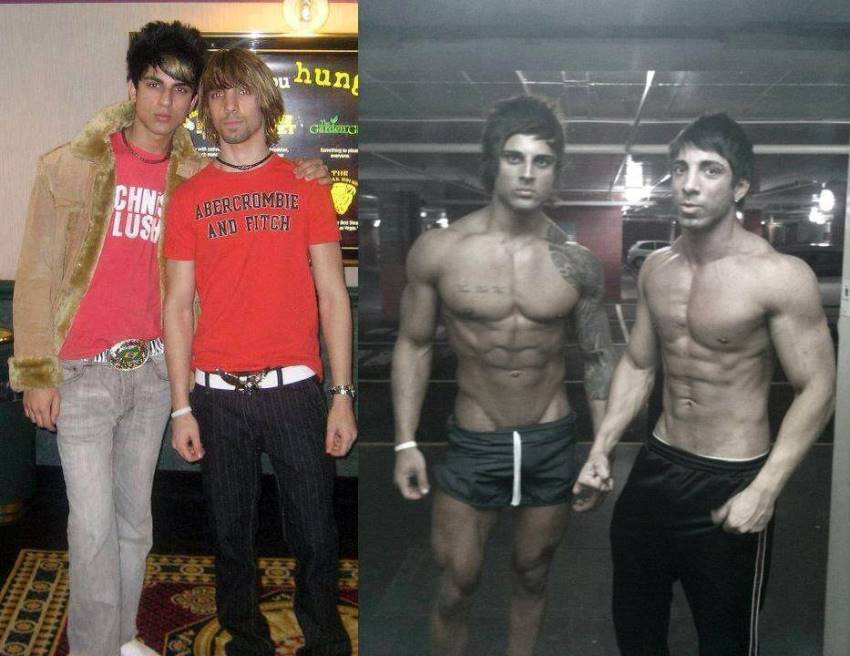 Zyzz and Chestbrah transformation
---
The Aesthetic Crew
During the 2009-2011 period, Said, Aziz, and several other close friends would often go out, doing various stunts in public and filming it on tape. They would show their sculpted physiques on the streets, in parties, and at festivals to amuse the people who were watching. The videos went viral in a matter of weeks, and that's when the term "aesthetic crew" was born.
The aesthetic crew consisted of Chestbrah (Said), Zyzz (Aziz), Babo (Shaun Hunt), Philray (Phillip Raymond Host), and Turtle (Aydin Gudar). All of the people from "the crew" shared the same ideology and attitude towards life. Their motto was to train hard and not to take life too seriously.
"2009 to 2011 really brought the names Zyzz, Chestbrah and Aesthetics crew on the map. The crew along with Aziz and I would be traveling interstate to party at events and festivals, along with doing guest appearances everywhere, photo shoots and many other things. We all formed a strong bond." – Said Sergeyevich Shavershian
---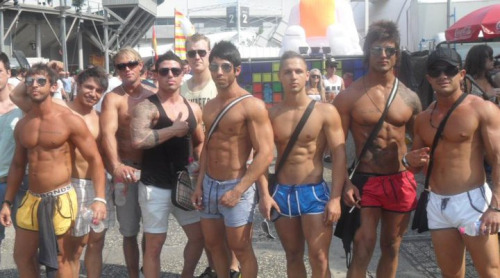 "The Aesthetic Crew"
---
Aziz's Death
On the evening of August 8th, Said heard a knock on the door. The two police officers came to his house, and said to him that his brother Aziz passed away on August 5th, while on a vacation in Thailand.
Unable to comprehend what just happened, Said said he started screaming in desperation. He was devastated by the event. The following several months after his brother's death, Said went into a spiral of negativity and depression. He completely abandoned the gym, losing all of his hard-gained muscle mass.
---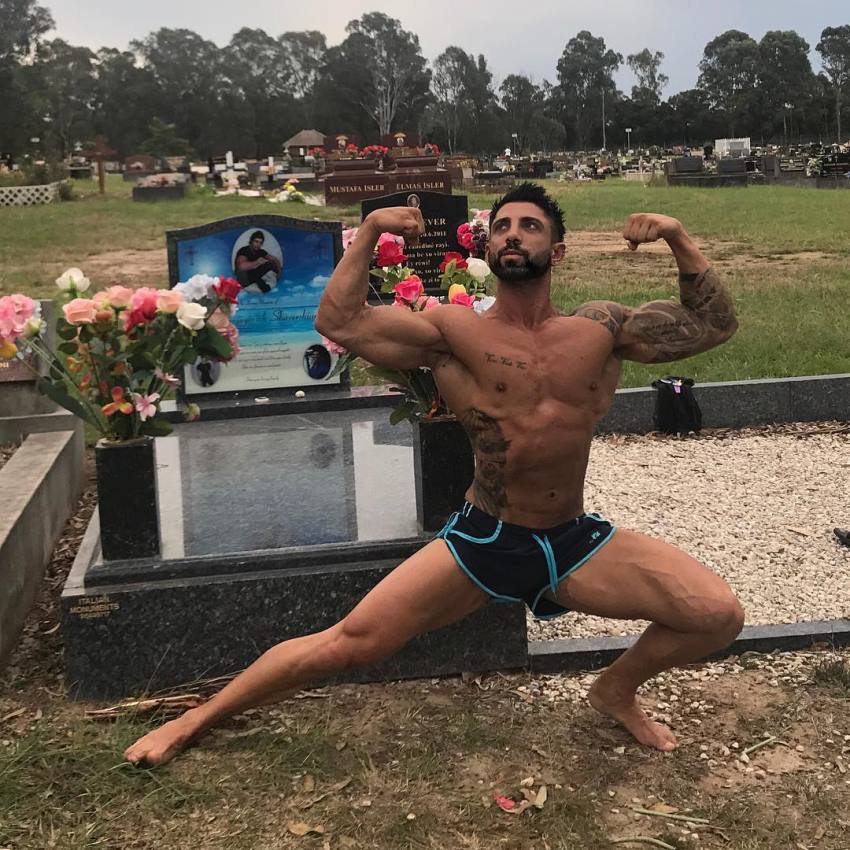 Said at his brother's grave, posing in his honor.
---
Rebound
After 6 months of grief, Said decided not to let Aziz's name "die in vain". He returned back to his old ways of training, gaining his strength and size back. From there, he opened a clothing line to honor the name of his deceased brother.
Said was spreading the word about the life of Aziz, and did everything he could to keep "the legacy" stay alive. To his surprise, the legacy grew more than he could've ever imagined. Hundreds of thousands of young bodybuilding enthusiasts paid their tribute to Zyzz and his story.
In 2014, Said took part in his first men's physique competition, which he dedicated to his deceased brother.
---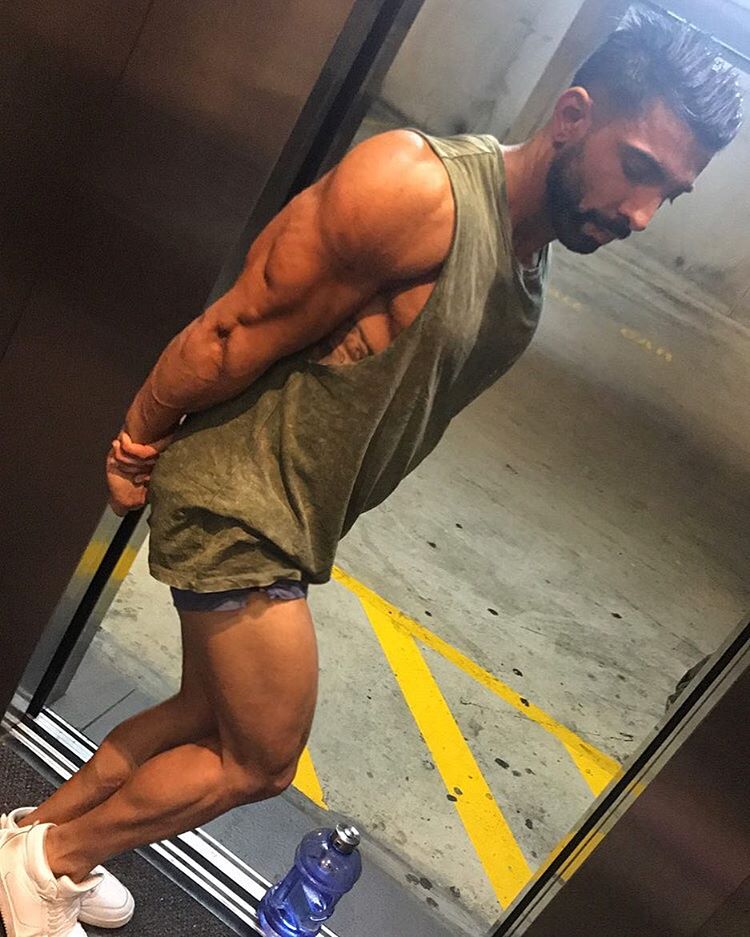 Training
High Volume, Heavy Weight
Said has often preached the importance of heavy weights and compound exercises. He starts each workout with an exercise which utilizes multiple muscle groups. Some of them are the incline bench press, squats, t-bar row, and the deadlifts.
He pays special attention when training his legs, as they are one of his weaker body parts. However, he managed to grow them significantly over the years, using a high-volume method he often preaches.
Monday: Chest/Calves
3 sets of dumbbell press
4 sets of incline barbell bench press
3 sets of incline dumbbell fly's
3 sets of chest dips until failure (bodyweight)
4 sets of standing calve raises
3 sets of calve raises
Tuesday: Quads/Hamstrings
4 sets of squats
3 sets of leg press
3 sets of leg extensions (slow and strict)
4 sets of hamstring curls
3 sets of stiff legged deadlifts
Wednesday: Biceps/Triceps
3 sets of preacher curls
3 sets of standing dumbbell curls
4 sets of weighted chin-ups with belt
3 sets of triceps pull downs
3 sets of weighted triceps dips
3 sets of skull crushers superset with close grip bench press
Thursday: Shoulders/Traps
Note: Traps are down on shoulder day rather than back day
3 sets of seated dumbbell shoulder press
3 sets of seated side L-lateral raises
3 sets of front raises
3 sets of reverse dumbbell fly's
4 sets of upright rows
2 sets of shrugs with barbell
Friday: Back
3 sets of t-bar rows
4 sets of deadlifts
3 sets of bent over rows
3 sets of weighted wide-grip pull-ups
---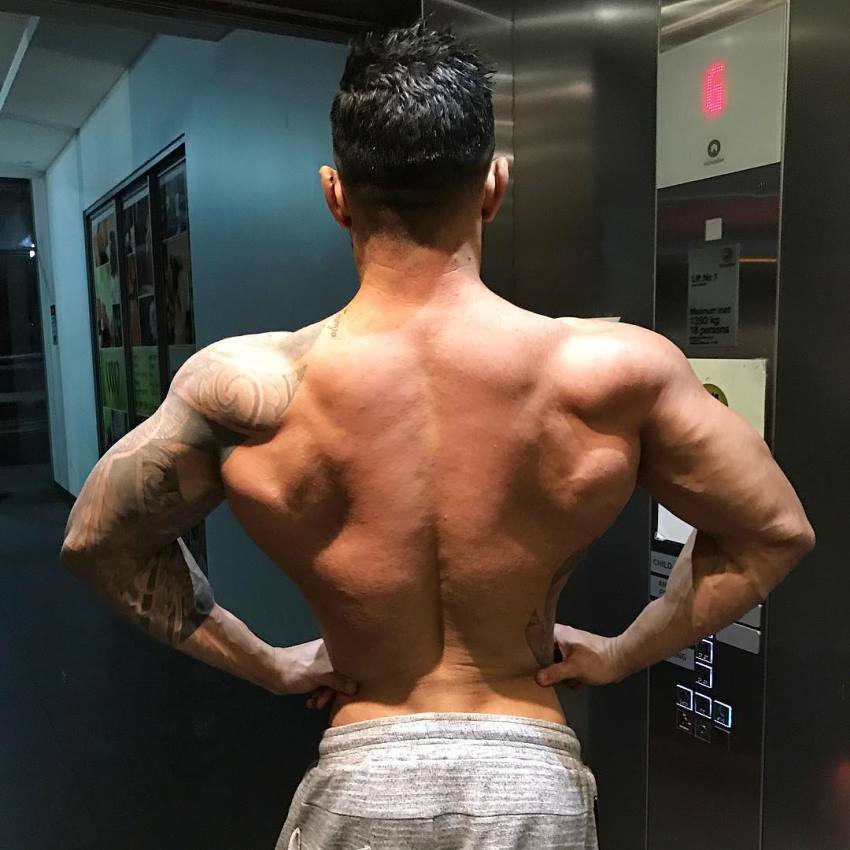 Nutrition
When it comes to his diet, Said has a few simple rules which he follows in order to stay lean year-round. He avoids soft drinks, sugars, and processed foods. The only fluids he drinks is green tea and water. However, he will allow himself a cheat meal and a drink, or two occasionally.
Another important part of Seid's diet is keeping his protein intake high – 190 or more grams per day. According to Said, that way he prevents muscle breakdown.
Said's Primary Meal Plan
Meal 1: Pro/Carb 8:00am
10 Egg Whites, 1 Scoop Of Whey Protein, 1 cup oatmeal + blueberries
56g protein / 54g carbs / 5g fat
Meal 2: Pro/Fat/Carb 10:00am
Lean Ground Beef, 50g Cottage Cheese, green veggies 200 grams brown rice
55g protein / 47g carbs / 20g fat
Meal 3: Pro/Carb 12:00pm
2 x Chicken Breast, 200 grams brown rice + vegies
85g protein / 84g carbs / 3g Fat
Meal 4: Pro/Fat 2:00pm
200g Chicken + 200 Gram brown rice, Veggies
60g protein / 84g carbs / 10g Fat
Meal 5: Pre-Workout 5:00 pm
Boneless Skinless Chicken Breast, 1 Cup Vegies + 100-gram brown rice
50g protein / 32g carbs / 3g fat
Meal 6: Post-Workout 
2 Scoops Whey Protein / 80g of Dextrose
45g protein / 80g carbs / 0g fat
Meal 7: Pro/Carb 8-8:15pm
Lean Protein of your choice, 100 Gram brown rice + 2 natty peanut butter scoops
50g protein / 27.5g carbs / 18g fat
Meal 8: Before Bed 10:00 pm
3 Scoops of Casein Protein, 1.5 Tbsp. Flax Seed Oil
60g protein / 3g carbs / 21g Fat
---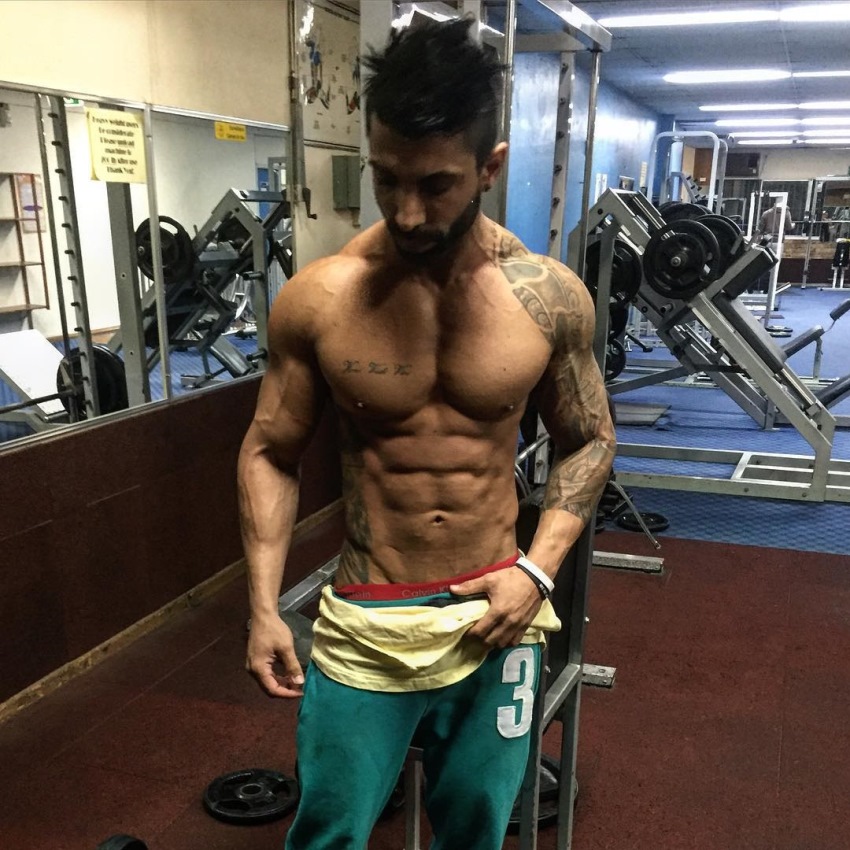 ---
Said's Secondary Meal Plan
1st Meal: 1 cup of oatmeal with 4 whole boiled eggs
2nd Meal: Chicken breast with spinach and broccoli
3rd Meal: Weight gainer shake (approx 45grams of protein) + fish oil
4th Meal: Boiled potatoes + kangaroo steak + salad with 99% fat-free dressing
5th Meal: (Post-workout): 40gram protein shake + 1 cup of water mixed with waxy maize
6th Meal: Tuna + brown rice
7th Meal: Salmon + spinach + multivitamins
---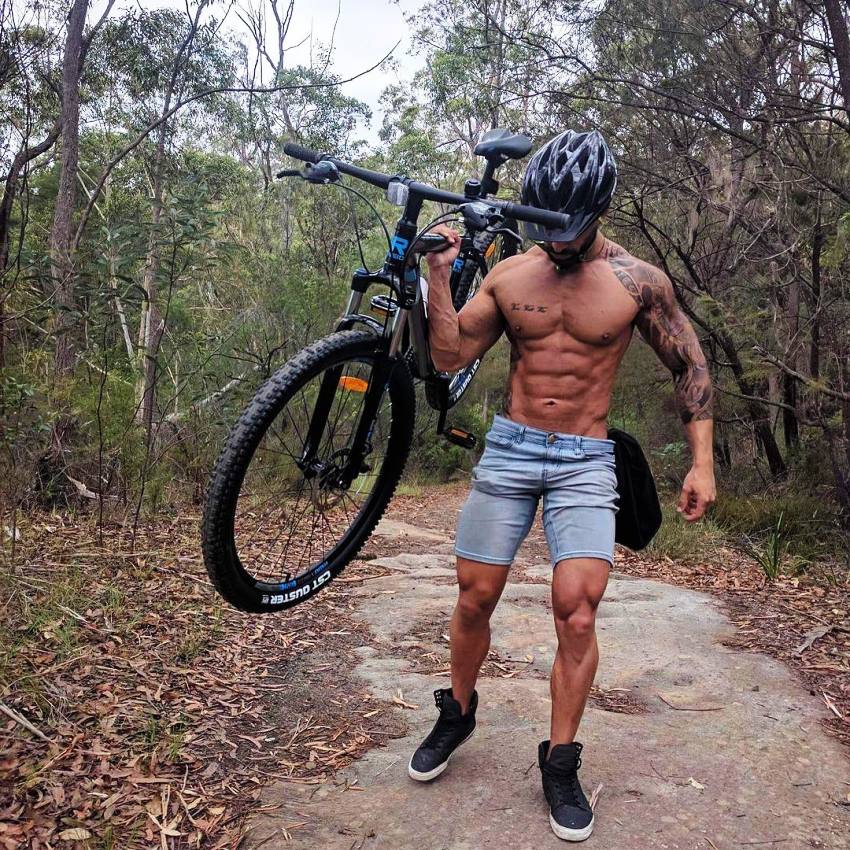 Idols and Influences
In his teens, Said's motivation to train came from seeing Jean-Claude Van Damme and Sylvester Stallone on the TV screen. Later on, as he got more involved in bodybuilding, Said found inspiration in the classic, golden-era physiques such as Frank Zane and Arnold Schwarzenegger.
---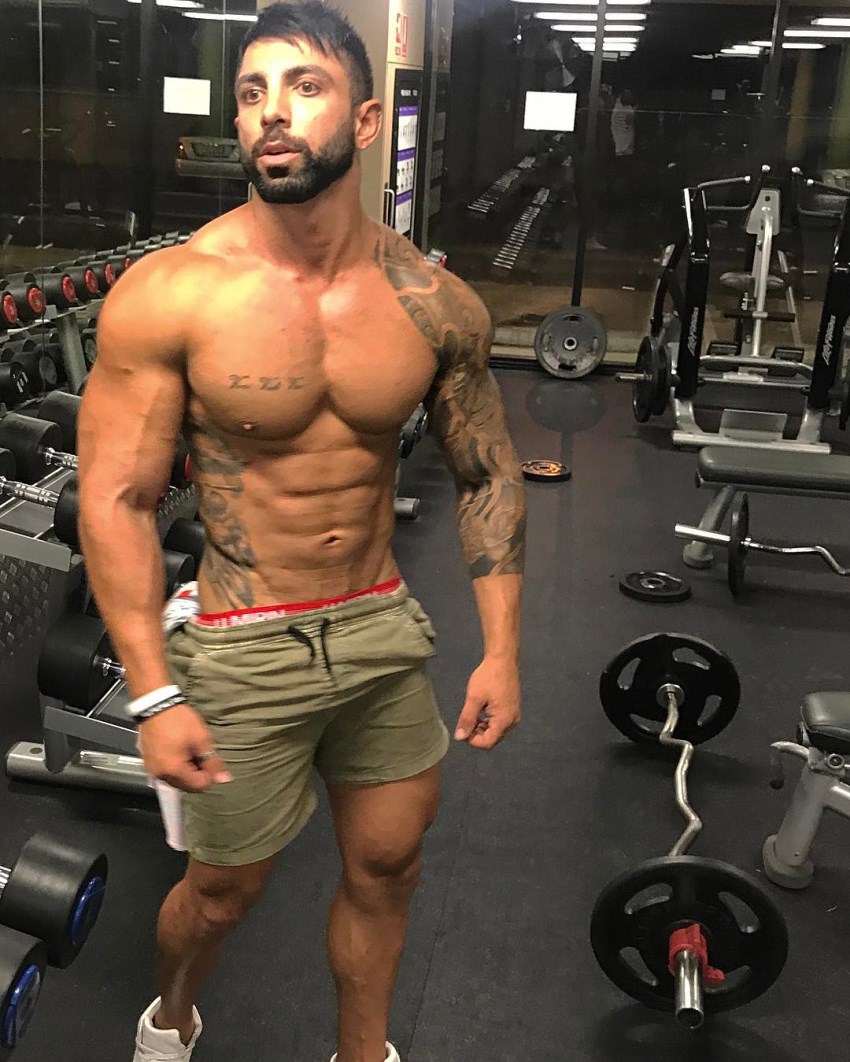 What we can learn from Said Sergeyevich Shavershian
Spending most of his life with his brother, it's clear that Said was devastated when he heard the news of Aziz's death.
However, Said knew that his brother wouldn't want him to give up on life. That's why he came back stronger than ever, and used his brother's passing as a motivation to improve himself and to share their message with as many people as possible.
This is Said's take on life and advice for everyone "I remember when I was young I used to walk into a room and wondered if everyone liked me, now I wonder if I like them. To hell with going by the book and doing what everyone else is doing. Fitness and gym to me aren't about longevity, I ain't here to live until I'm 80 years old, crippled and frail reminiscing of the glory years.
I'm not like other fitness models, I love to party, I love an occasional joint or two, and yes I smoke cigarettes. I ain't a fake natty like 95% of the industry claim to be. Fitness to me was always about looking good and improving self-confidence. What good is life if you can't do the things you love? Live your own life and don't concern yourself too much with what's right and wrong, follow your own path on your own accord and stay 100% real to the game." – Said Sergeyevich Shavershian.