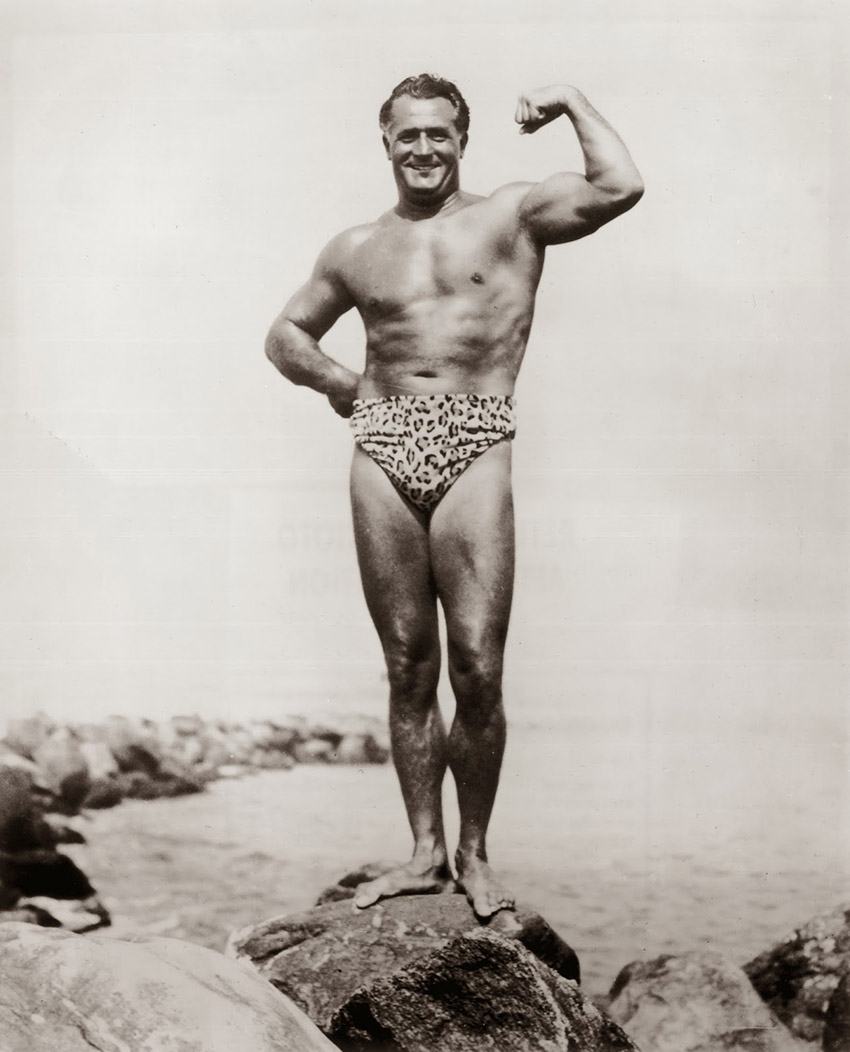 Charles Atlas
Bodybuilder
Originally from Acri Italy, the young Angelo Siciliano (as he was formally known) transformed his life from a skinny weakling into a household name by creating the incredibly popular training manual "Health & Strength by Charles Atlas" which involved resistance training using only your own muscles. 
He pioneered the way in terms of delivering a unique program that changed the world of fitness at the time. His easy to follow guides, along with a nutrition plan and "how to live guide" paved the way for  building weak men and women all across the world into strong and healthy individuals.
His plans offered 1 on 1 support and mentoring to all of his clients. Suggesting they should write to him for progress checks and updates. Much like we do in social media today. He was not only a marketing phenomenon but also an image of health and support guide for people the world over, and this is his story:
---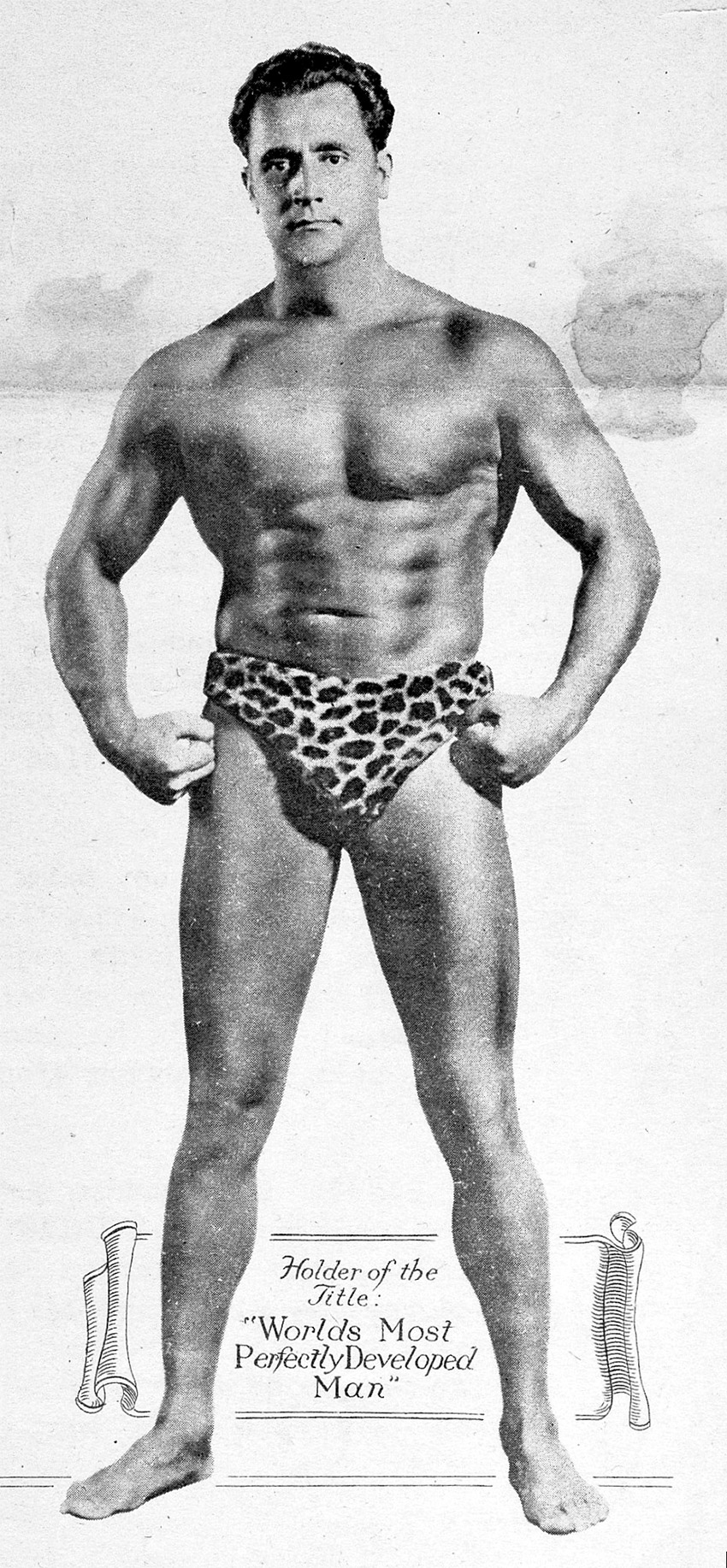 "I'll prove in only seven days that I can make you a new man."
Athlete Statistics
Full Name: Angelo Siciliano
Weight
Height
Arms
Chest
185 - 195lbs (83.9 - 88.5kg)
5'10" (177.5cm)
17
47
Waist
Thighs
Calves
32
23
16
Nationality
Profession
Alias
American
Bodybuilder
Charles Atlas
Era
1900
| | |
| --- | --- |
| Weight | 185 - 195lbs (83.9 - 88.5kg) |
| Height | 5'10" (177.5cm) |
| Arms | 17 |
| Chest | 47 |
| Waist | 32 |
| Thighs | 23 |
| Calves | 16 |
| Nationality | American |
| Profession | Bodybuilder |
| Alias | Charles Atlas |
| Era | 1900 |
Originally weighing only 97lbs (44kg) the self-acclaimed weakling set about to make sure he would grow into a huge character, in life and in body.
---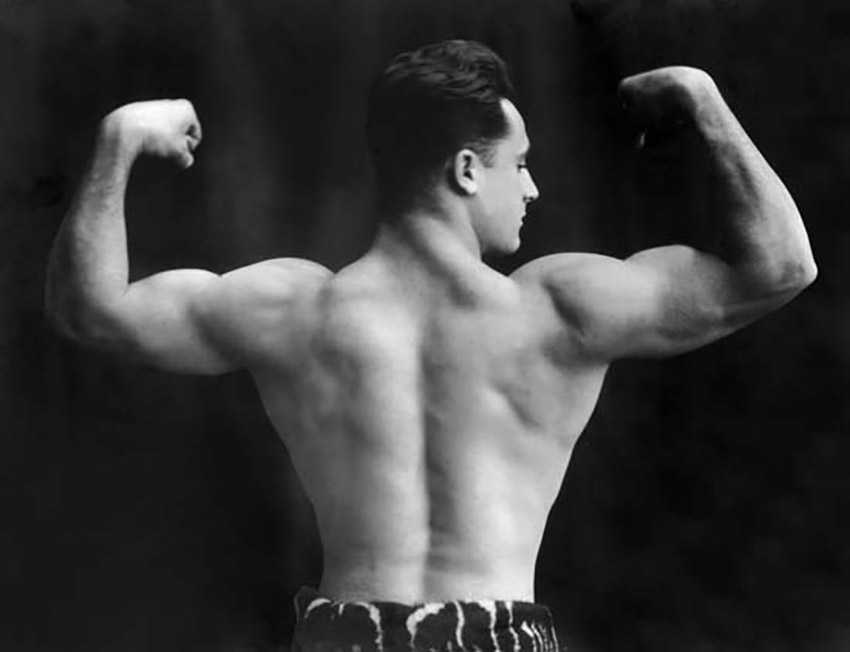 "Nobody picks on a strong man."
Accomplishments
Creator of the "Dynamic Tension" workouts that were featured in his world famous "Health & Strength by Charles Atlas" programs, which made him a household name. Selling thousands of copies worldwide, Charles Atlas became well known for increasing strength and size with only a handful of exercises which required no equipment whatsoever.
It took the country by storm, fans wrote to him daily for updates and progression advice, Charles was more thank happy to help his loyal fans make the progress they desired, not only in strength but also in life.
---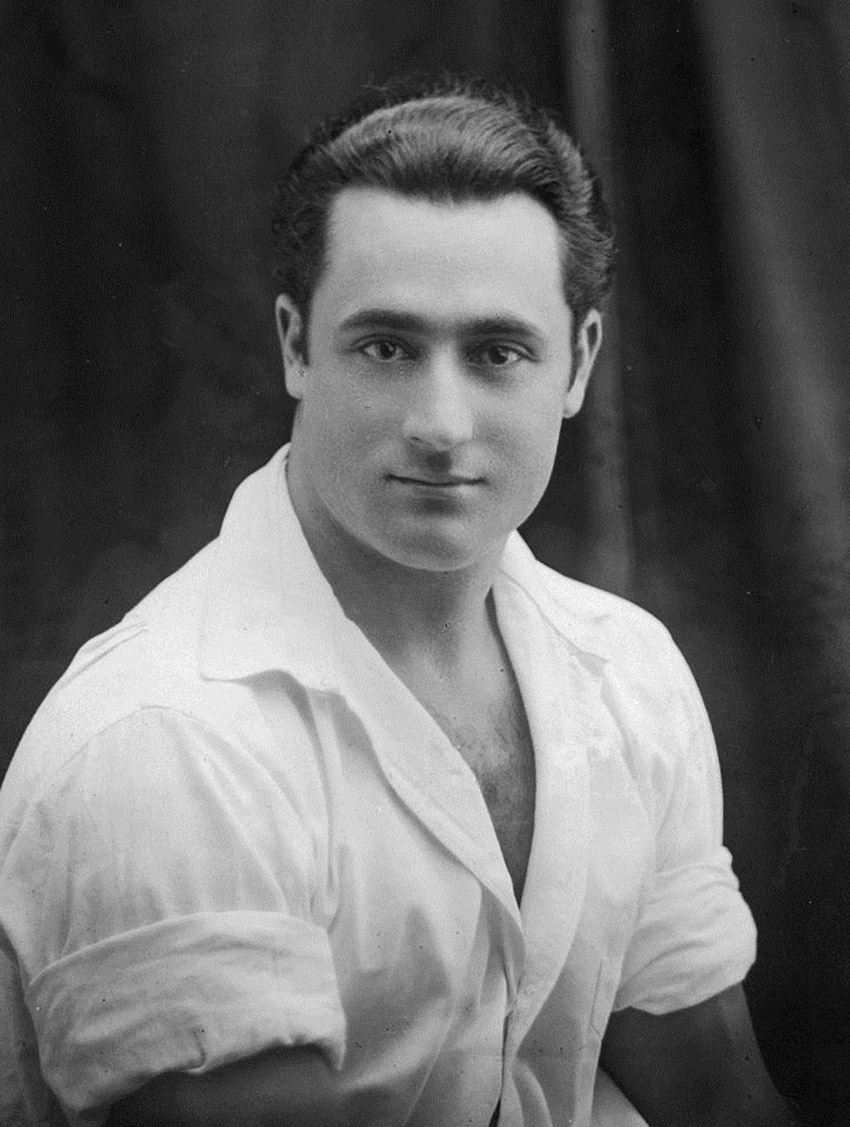 "Are you tired of sand being kicked in your face? I promise you new muscles in days!"
Biography
How Atlas Was Made
As the story goes, Charles Atlas (back then known as Angelo Siciliano) was on the beach minding his own business, when out of nowhere a bully came along and kicked sand in his face. This day was to change everything for Charles. He set about on making sure that no bully would ever do that again.
He soon started exercising, trying all the different types of training methods such as weight training, pulley-style resistance workouts, gymnastic, and calisthenics, but none of the workouts or training styles made him grow as his idols of the time, such as the strong men Eugen Sandow and Bernarr MacFadden.
Not having enough money to train in the local gym, Charles watched others and tried to perform the exercises at home, often making his own equipment. Seeking advice, he went to local shows at Coney Island to see the strongmen and to ask about their diets and what exercise they would perform, hoping to learn something new.
Strength Of A Lion
Wanting to grow further Charles was stuck at a dead end until one day he saw something that sparked inspiration in him to try something completely different. He was on one of his regular walks in the Bronx Zoo. There he saw the lions relaxing and stretching their muscles. He admired the way their huge muscles ripped and stood out. This is where he saw them practicing something which Charles later called "Dynamic Tension" in his training guide.
The lions would stretch and press opposing muscles against one another to create tension. This way their muscles remained strong and powerful. "He's been pitting one muscle against each other!" thought Atlas. Thinking on this further Charles later designed a comprehensive program consisting of these types of movements.
"My system uses no apparatus. The resistance of your own body is the best and safest apparatus."
Going straight home, Charles started to design a program for himself based around isometric exercises. By pushing one arm against the other in a different manner of ways and using push-ups, sit-ups, squats, and leg lifts to train the rest of the body, Atlas came up with a new found method of training without the need of equipment.
Dynamic Tension Was Born
With the help of health and fitness writer Dr. Frederick Tilney, together they designed and published the original course "Health & Strength by Charles Atlas" in November 1922. They managed the company out of Tilney's home for the first six months.
The "Dynamic Tension" program consists of twelve lessons and one final lesson. Each lesson is supplemented with pictures of Atlas demonstrating each exercise. He would encourage his fans to send in process reports further helping and support his huge following.
Some of the great names in sporting history also used the program, such as the heavyweight boxing champions Rocky Marciano, Max Baer Joe Louis. Also Darth Vader actor David Prowse and Allan Wells who won the 1980 Moscow Olympic Games 100-meter champion.
---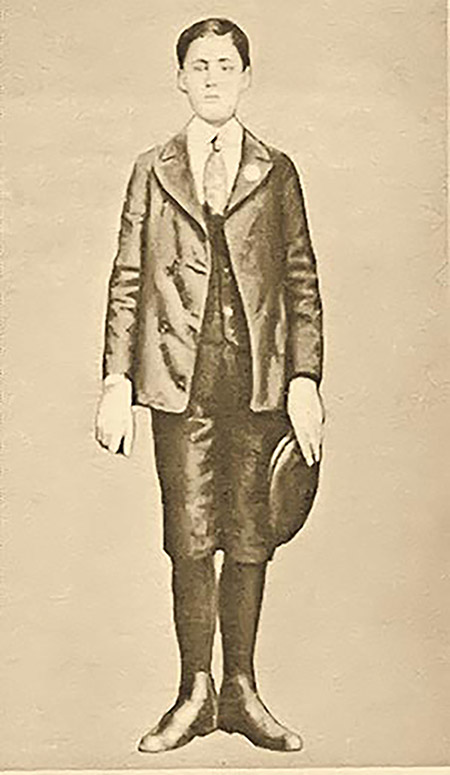 A young Charles Atlas.
---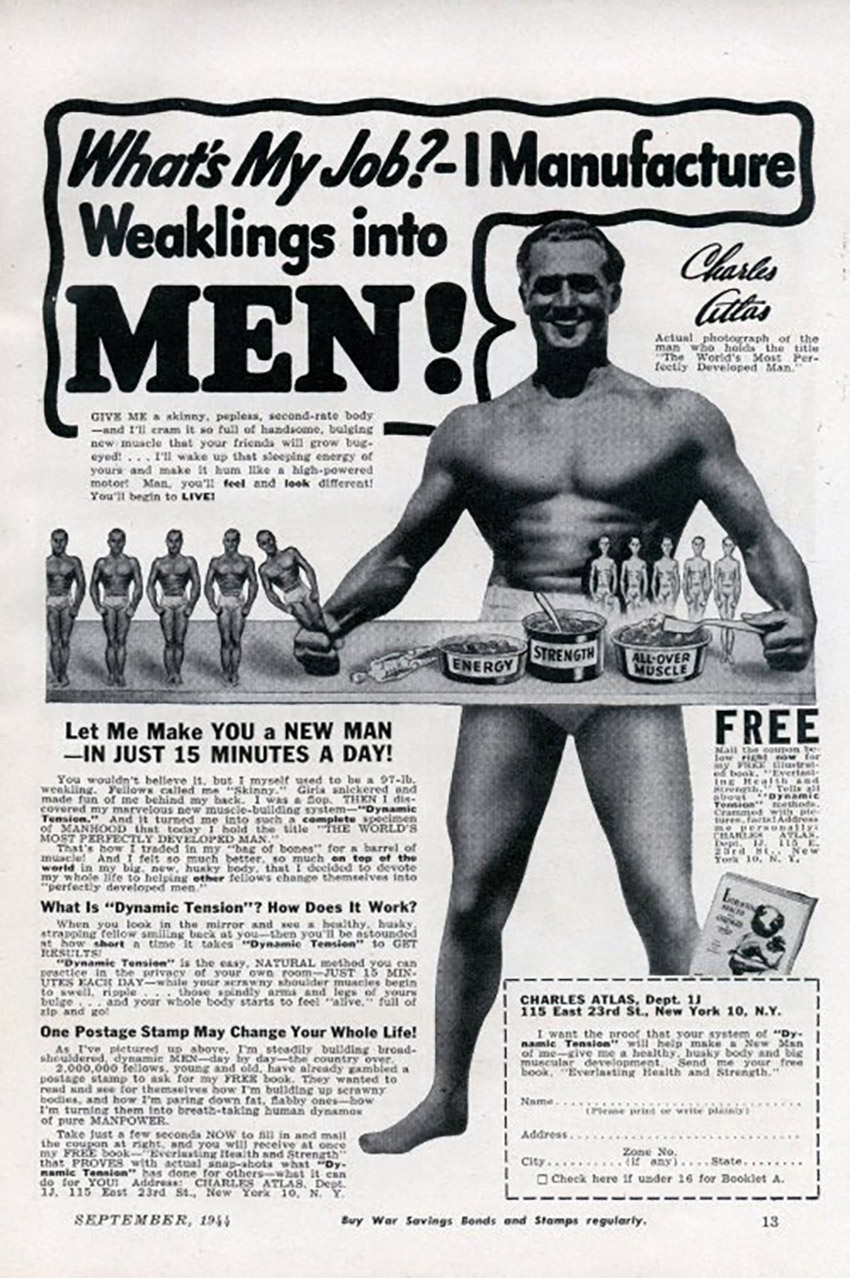 "The lion in the jungle makes every other animal sit up and take notice as soon as he lets out a roar. He didn't get that way through artificial paraphernalia or through springs and wires and trick dumbells. He became the king of the jungle through the constant natural use of every muscle in his body."
Training
The exercises are based around isometric or holding positions which cause tension against opposing muscle groups. Along with other exercises such as situps, pushups and leg raises to target the rest of the body.
Although, true isometric training exercises are static in nature, Atlas's exercises require movement. Which he called "Dynamic Tension" (a term he trademarked after being inspired by lions in the Zoo). In a nutshell, the exercises are isotonic movements using self-resistance.
---
 
"Step by step and the thing is done"
Nutrition
Part of his Dynamic Tension program was the diet. This was a simple intake of milk, yes that's right nothing but milk, with very little fruit if a person felt the need. This was to "build a new and perfect body of sound flesh and muscle." But not just standard milk, it had to be 100% pure "It must be perfectly pure, of superior quality. If at all possible, secure the sweet milk direct from healthy cows or high grade pasteurized milk." 
The recommendation was to start at 8:00 in the morning and have a glass promptly every half hour. The milk was to be digested properly advised Charles, saying that the milk must be chewed before swallowing to help aid in the process of digestion.
His recommendations were to drink a glass of pure milk each hour for the first few days. After that period, "drink and chew" a glass every three-quarters of an hour, and by the end of week one you can increase the amount to a glass every half hour.
Charles' aim with the diet was to detoxify the body and build muscle. Drinking nothing but milk each day (five quarts to be exact), would encourage frequent trips to the bathroom , which Charles assured his fans was nature's way of cleaning out the internal system and detoxifying.
---

"15 minutes a day! Give me just this and I'll prove I can make you a new man."
Idols and Influences
To name a few, Eugen Sandow and Bernarr MacFadden were some of his idols of the time. As you can see from the likes of Eugen Sandow, these characters were incredibly strong and muscular. It's no wonder that Charles looked to these idols for inspiration when creating his own powerful physique.
---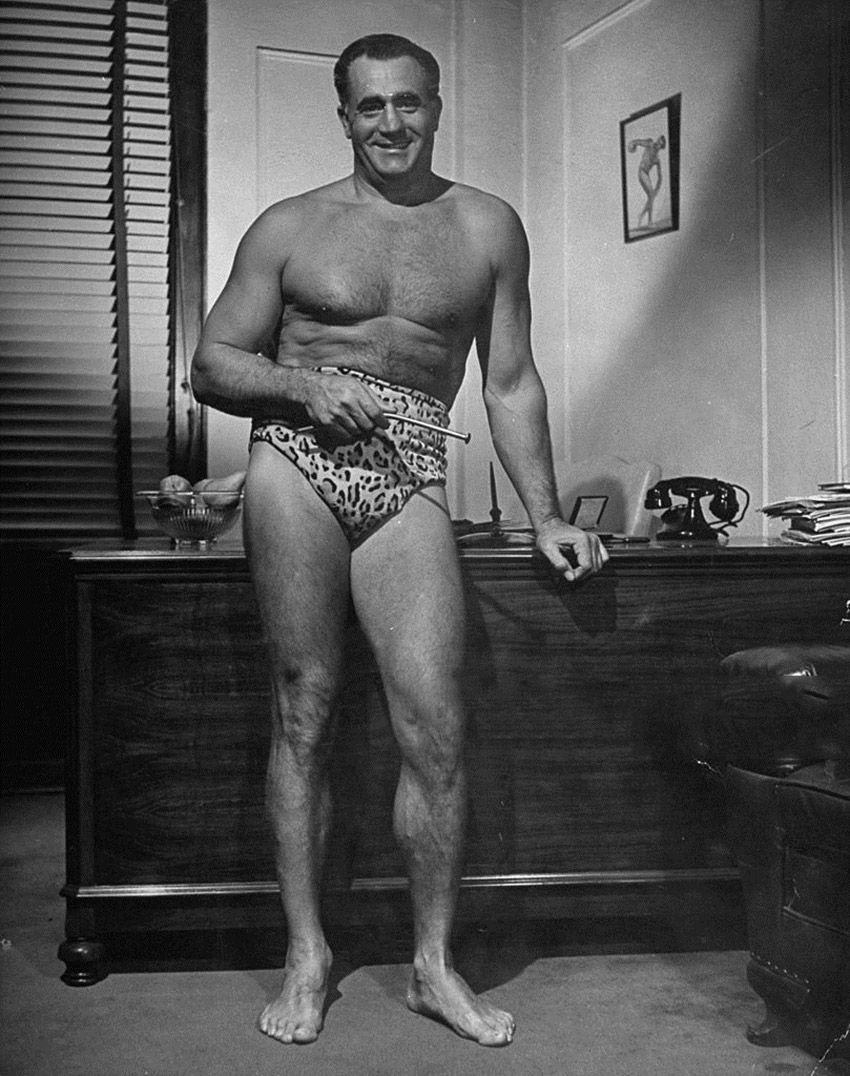 "The truest success is but the development of self."
What we can learn from Charles Atlas
Charles was driven by the determination not to let his weakness hold him back as a teenager. He constantly strived to find new ways to grow stronger and live a better life. From weight training, meeting and talking to other strongmen, to eventually creating his own training program that spread across the decades. We can see that Charles was a determined individual who not only had his own health in mind but also his countless fans that signed up to his program.
If you're like Charles and don't have access to a gym for whatever reason, then there's no stopping you. You too can grow bigger and stronger with only your own body weight. All it takes is a little time each day to strengthen your body using his "Dynamic Tension" exercises. In no time, you'll have a physique of greatness you can be proud of.