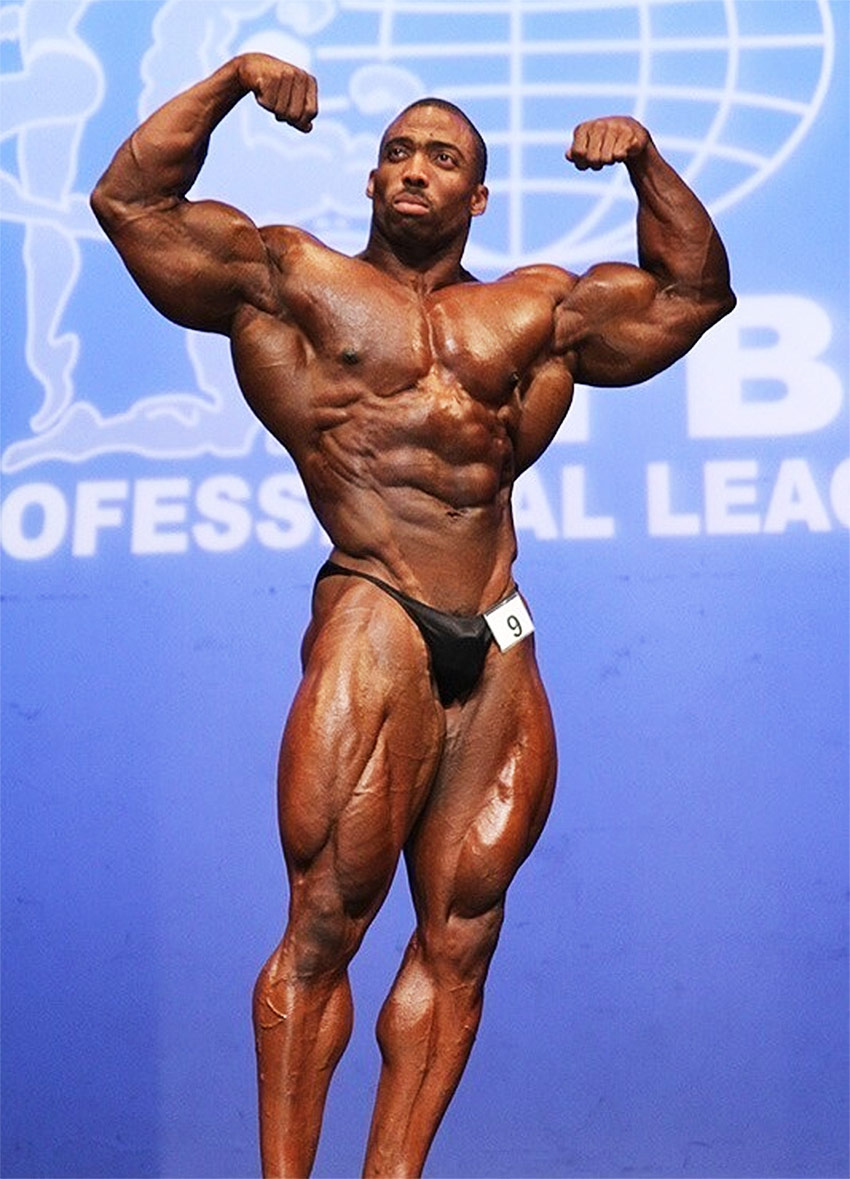 Cedric McMillan
Army Instructor, Professional Bodybuilder
Born and raised in New Jersey (USA), Cedric always had a passion for bodybuilding; he often drew pictures of muscular physiques in his early years, after being so fascinated with the sport. Despite not having a real taste of bodybuilding, all he would do was talk about muscles.
However, this passion soon turned into a reality. Cedric built a formidable physique throughout his years of training. Later on in Cedric's professional career, he spent time serving in the U.S Army after high school graduation. This is where Cedric learned the limits to which he could push himself – enduring the physical and mental pain that's often associated with military training.
During his time serving in the forces, Cedric made the decision to enter his first competition – the NPC North Carolina. This proved to be a great decision as he dominated the amateur leagues, earning his Pro Card shortly after, in 2009.
Since then, he's built a reputation around his huge physique. Cedric is especially known for his impressive definition and muscle mass.
---

Athlete Statistics
Full Name: Cedric McMillan
Weight
Height
Age
Date of Birth
295 - 310lbs (133.8kg - 140.6kg)
6'1" (185.5cm)
46
August 17, 1977
Nationality
Profession
Alias
American
Army Instructor, Professional Bodybuilder
'The One'
Era
2000, 2010
| | |
| --- | --- |
| Weight | 295 - 310lbs (133.8kg - 140.6kg) |
| Height | 6'1" (185.5cm) |
| Age | 46 |
| Date of Birth | August 17, 1977 |
| Nationality | American |
| Profession | Army Instructor, Professional Bodybuilder |
| Alias | 'The One' |
| Era | 2000, 2010 |
---

Accomplishments
Competition History
2007-2012
2007 NPC South Carolina, Super Heavyweight – 1st (Overall)
2008 NPC Junior USA, Super Heavyweight – 1st (Overall)
2009 NPC Nationals, Super Heavyweight – 1st (Overall)
2010 IFBB Europa Supershow, Open – 4th
2011 IFBB New York Pro, Open – 11th
2011 IFBB Orlando Show of Champions – 1st
2012 IFBB New York Pro – 1st
2013 (IFBB)
Arnold Classic – 6th
FIBO Power Germany – 1st
New York Pro – 12th
Olympia Weekend – 12th
2014-2015 (IFBB)
Arnold Classic
Arnold Sports Festival – 4th
Golden State Pro – 1st
Europa Atlantic City – 2nd
Nordic Pro – 3rd
---

Biography
Becoming Inspired
One day, when watching TV at home around the age of 5, Cedric saw bodybuilders for the first time. This, immediately sparked an interest in Cedric, stating; "I'd lay on the floor and look at the TV, I was really fascinated by muscular physiques. I told myself I was always going to have muscle".  
Cedric's became inspired even further after watching the film, Conan The Barbarian starring Arnold Schwarzenegger. Cedric said;"Arnold was my first bodybuilding idol, I wanted to look like Conan". 
As the years developed, so did Cedric's physique. He began to do push-ups, sit-ups, along with digesting as much bodybuilding information as he could get his hands on. It was his neighbor, an aspiring powerlifter, who gave the young Cedric a bodybuilders magazine to research training routines, and learn more about the bodybuilding lifestyle.
It was during this time, Cedric also started to draw the figures he saw in these magazine, hoping one day to become just like them. Cedric said, "one day, instead of looking at their physiques and drawing Charatures, I actually started to read what was inside". This was the point he began to further develop his understanding of obtaining such a physique.
---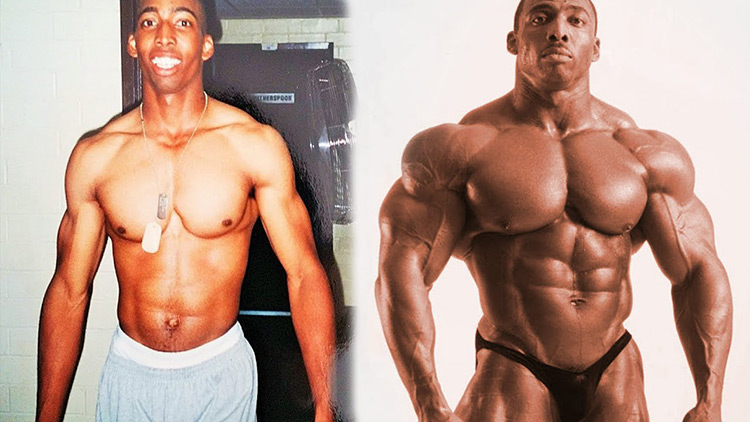 ---
Lifting Weights For The First Time
At the age of 13, Cedric's mother bought him a set of weights. This is when Cedric's physique started to develop at its quickest rate since the beginning of his fascination for 'muscle'. However, using the weights wasn't going to be easy for Cedric.
Even though Cedric's mother bought him a new weights set, she wouldn't allow him to assemble them without supervision. She feared he'd hurt himself – but Cedric had a plan.
Once his mother went to work, Cedric would take the weights out form under his bed, where he'd exercise with the barbell and dumbbells in 'secret'. Everyday before his mother returned home, he'd neatly put the weights back under the bed as if nothing had happened.
Eventually, Cedric's mother's boyfriend persuaded her to let Cedric assemble the weights. With his help, Cedric put together the weights and began to lift the 'iron' with only one intention – to enjoy the feeling of working out and build muscle.
Afraid Of Team Sports
Even though Cedric had an athletic physique throughout his youth thanks to working-out so often, he chose not to play competitive team sports. As he said, "I was always the individual type of guy". It wasn't only his 'lone-man' way of doing things that kept Cedric away from team sports.
Cedric was constantly afraid of making mistakes in team sports, thinking he would 'mess-up'. This, is ultimately what turned Cedric into a solo athlete from the very beginning.
---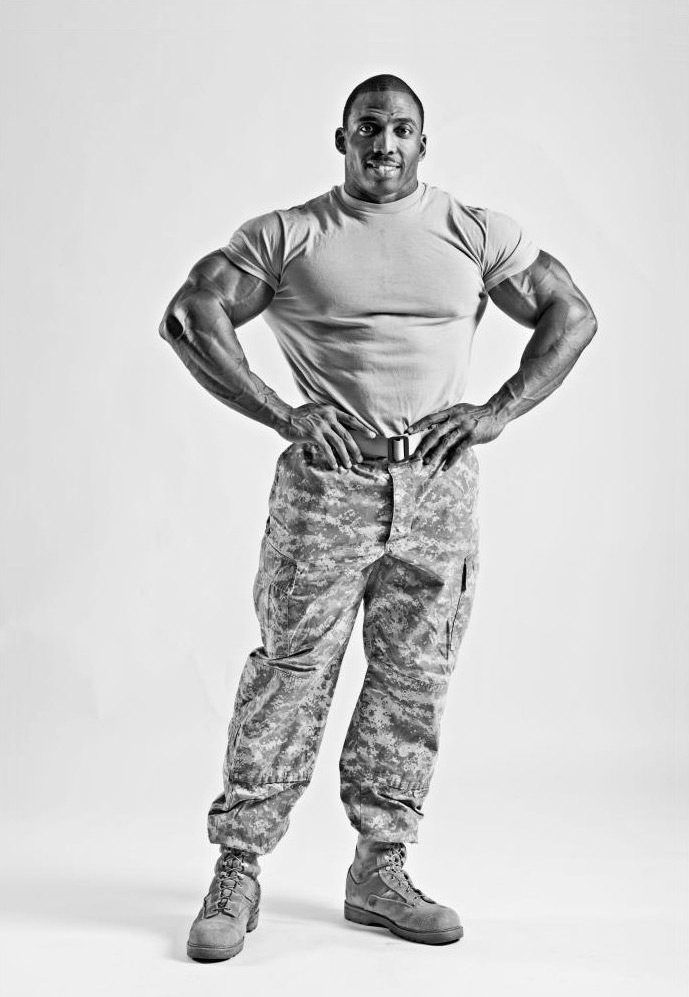 ---
Graduating & The US Army
After graduating from college, and learning more about weight training along the way, Cedric decided to join the US Army Reserves. It was there he continued to train within the military.
During his early months within the forces, Cedric recalled adding an additional 10 lbs of lean muscle-mass to his once lean and small physique.
Taking Bodybuilding A Step Further
Cedric later moved out of his family home to Columbia, South Carolina. It was here where Cedric entered a nutrition store to buy a tub of protein powder. That's where he met Mark Neil, who was an amateur bodybuilder at the time.
In Cedric's opinion, Mark's was the 'biggest' guy he'd ever seen. Cedric naturally wanted to look the same. He asked Mark "how do I get shoulders like yours?". Mark gave Cedric advice on eating and training. Mark's main rule was to "eat more". 
Cedric would go by the supplement shop everyday to ask Mark advice on supplements, training routines, and the best way to build muscle.
Cedric said he "annoyed" Mark from time-to-time with his bodybuilding questions. But Cedric wanted to know, and learn as much as possible from his new icon. After one month of listening to Mark's advice, and especially his main rule to "eat more," Cedric weighed an additional 30 lbs in only 4 weeks.
---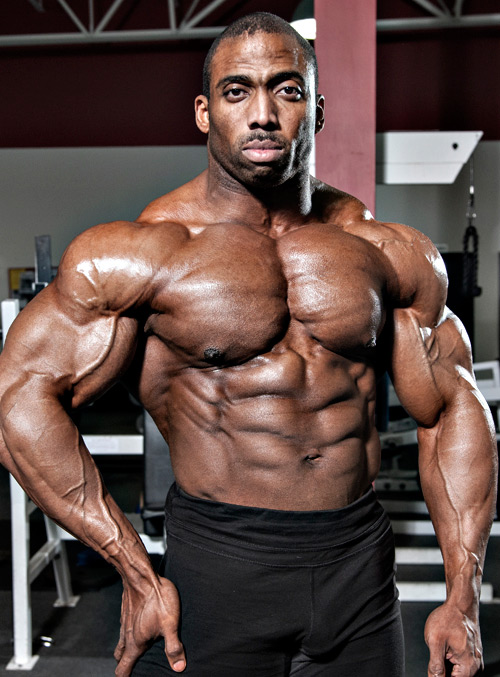 ---
Entering Bodybuilding Competitions
Cedric's 'rapid' weight gain was a result of his body adapting to a new way of eating. Cedric went onto say that throughout his early years of weightlifting at home, he didn't give his body enough food to grow. With this new approach to eating on a regular basis, and Mark's support, Cedric finally started to see the results he'd always longed for.
After Mark saw how Cedric's physique developed after one month of training. Mark hinted at Cedric to compete in a bodybuilding show that was only four weeks away – Cedric jumped at the chance.
Within four additional weeks of dieting and training under Mark's supervision, where he initially weighed 195 lbs, Cedric finished his mini bulk at 225 lbs.
Cedric then proceeded to diet down to 205 lbs in time for the show, all within four weeks. This proved to Cedric, and to his peers, that he had everything it took to become a bodybuilding champion.
Winning His First Competition
At the show, Cedric said there wasn't much competition that day. He entered in the heavyweight class, where there was only one other competitor of a much smaller build.
Needless to say, Cedric won his very first competition taking home 1st place – cementing his love for bodybuilding during this time.
---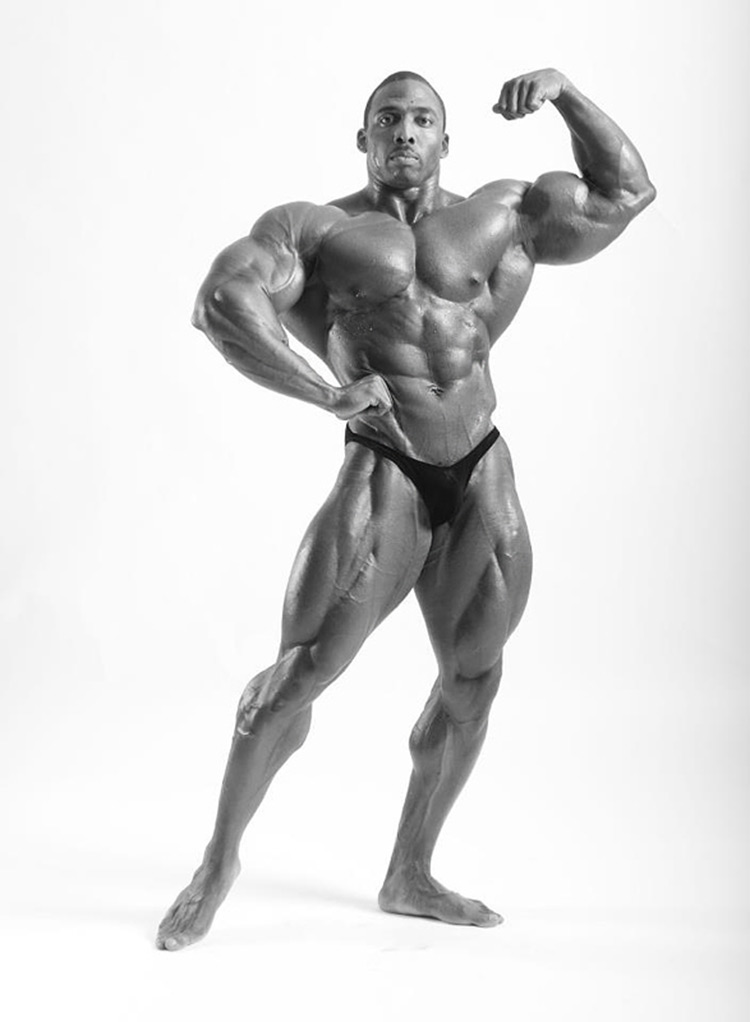 ---
Back On Tour
After some time, Cedric was eventually called back on duty, where his unit were sent to Iraq in 2003-04. While Cedric served in Iraq, he was stationed "in the middle of nowhere" without a gym available to maintain his physique.
Even though Cedric didn't have a gym at hand, he was lucky enough to gather spare wood, and machine parts from broken vehicles.
Using everything he could, Cedric built a fully working gym on base in the middle of the dessert.
Returning Home From Iraq
As soon as Cedric returned home from Iraq, he immediately began to train for his next competition. It was in 2005 that Cedric competed in an open class local show. However, Cedric didn't win the overall title, but he did with his weight class.
Continuing on his bodybuilding journey, he aimed to gain more weight to enter in the 2007 South Carolina State Show. He did just that, eventually weighing in at 232 lbs.
After the hard work, and dedication he put into training prior to the competition, Cedric's consistency had paid off. He won the Super Heavyweight Class, and the Overall Title that day.
Winning His Pro Card
In 2008, Cedric competed again, winning the Super Heavyweight and the Overalls thanks to his incredible muscle definition and size. This time around, he weighed a 242 lbs.
After that competition, Cedric started to prepare for the Nationals. Again, aiming to 'up' his weight class for the 2009 show at the Florida State Nationals. It was during this competition he turned Pro, winning his Professional Bodybuilding Card – taking home the top position.
---

---

Idols and Influences
Cedric has sited Mark Neil as being one of his main idols and influences in his early days of competing. It was Mark who grounded Cedric, offering invaluable advice when it came to nutrition, training, and professionalism.
Cedric recalls a time where he acted 'exited' after his first bodybuilding competition win. It was Mark who said "remain humble, no matter what the outcome". This advice always 'stuck' with Cedric – forging him into the respectable, and humble athlete he is today.
Besides Mark, Cedric has also taken inspiration form Arnold Schwarzenegger – seeing Arnold's huge physique on the big screen inspired Cedric to 'pick up' the iron.
---

---

What we can learn from Cedric McMillan
Cedric McMillans story of success is one to remember, he goes down in the books as one of the hardest working men in professional bodybuilding.
Year after year, Cedric continued to 'home' his craft in the weights room, adding more muscle, and with it, conditioned muscle and a passion for lifting weights.
Every year, Cedric went onto win numerous competitions. Eventually, earning his Pro Bodybuilding Card with the IFBB.
If we can learn anything from Cedric, it would be to remain consistent, don't lose sight of your dreams, and make sure to work hard. That way, you might be able to make your goals into a reality – just like Cedric did.