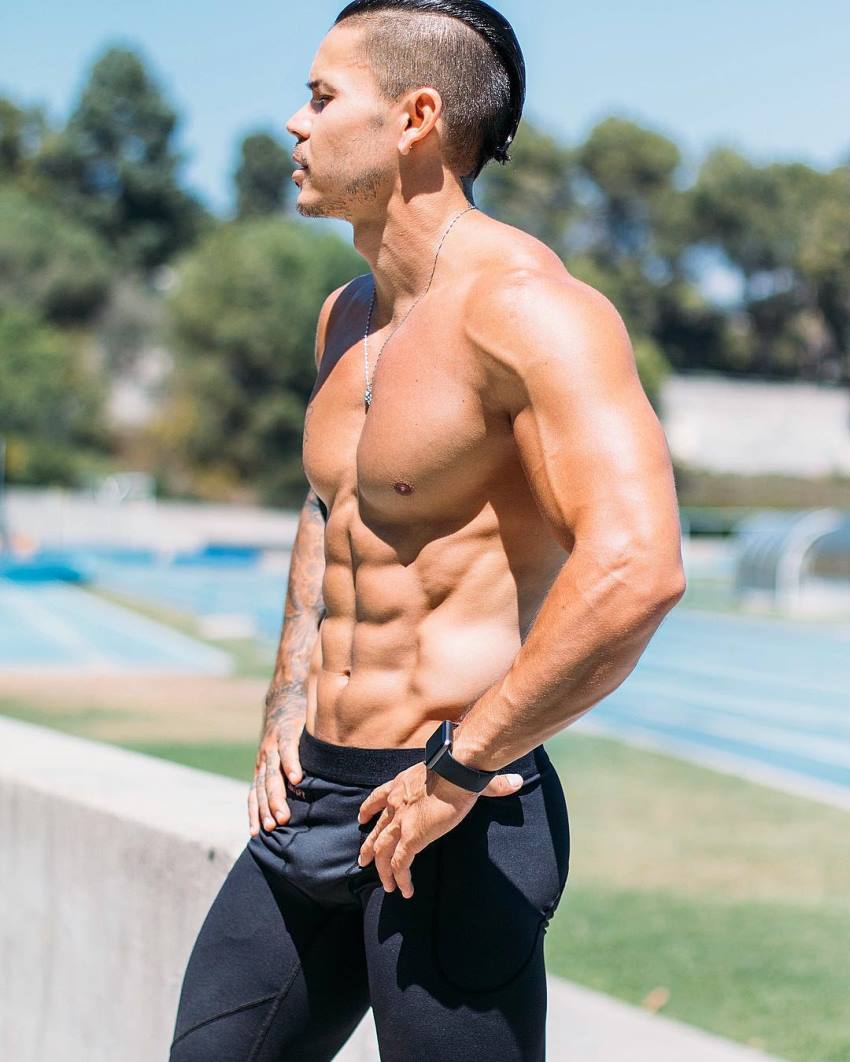 Brandon Schram
Celebrity Trainer, Fitness Model, Motivational Speaker
Brandon Schram is a Los Angeles born and raised celebrity coach, fitness model, and motivational speaker. He began his fitness journey at the age of 21, after years of making poor lifestyle choices, such as binge drinking alcohol, and eating unhealthy foods. Brandon's initial goal was to become healthier, as well as to sculpt a strong and fit physique.
As his physique progresses, Brandon realized fitness didn't just impact the way he looked, it also improved other areas of his life, such as confidence and relationships with people. Because of this, he became inspired to share his knowledge with others to help them achieve their own fitness transformation.
What started as a simple interest in helping others, eventually turned into a 'full-blown' career for Brandon. He's since gone on to become one of the best coaches, motivational speakers, and fitness influencers from Los Angeles.
This is his story:
---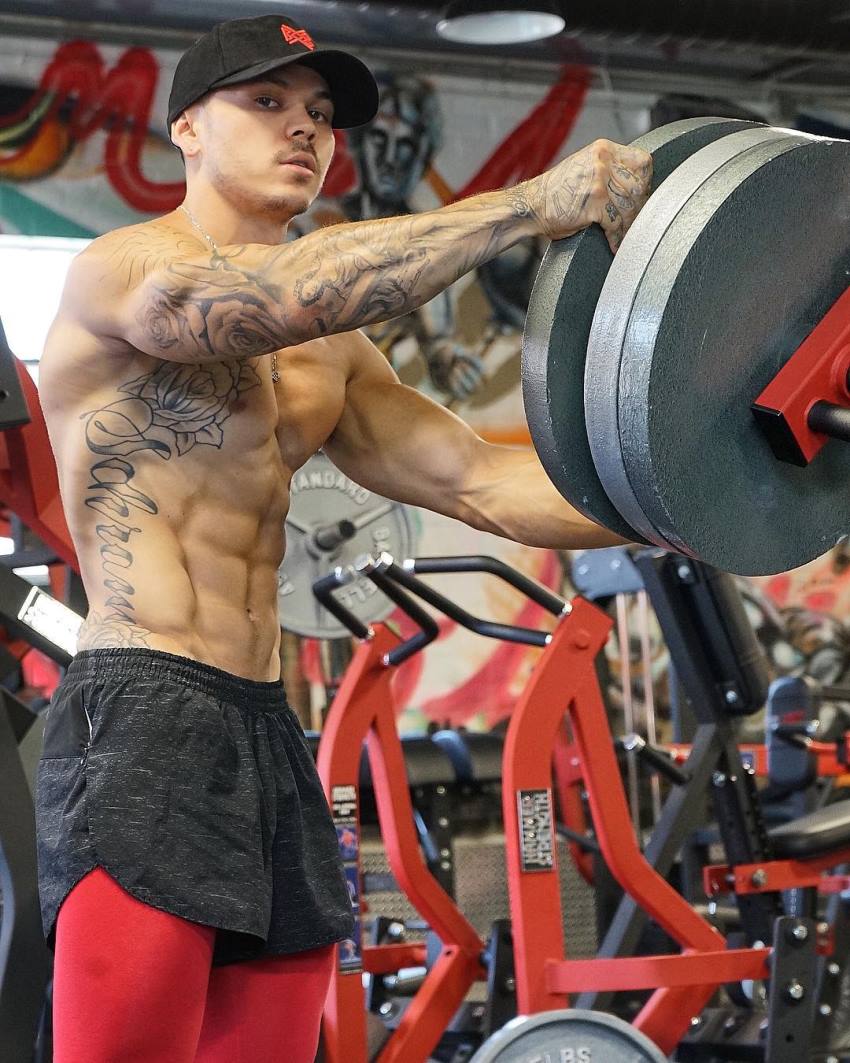 ---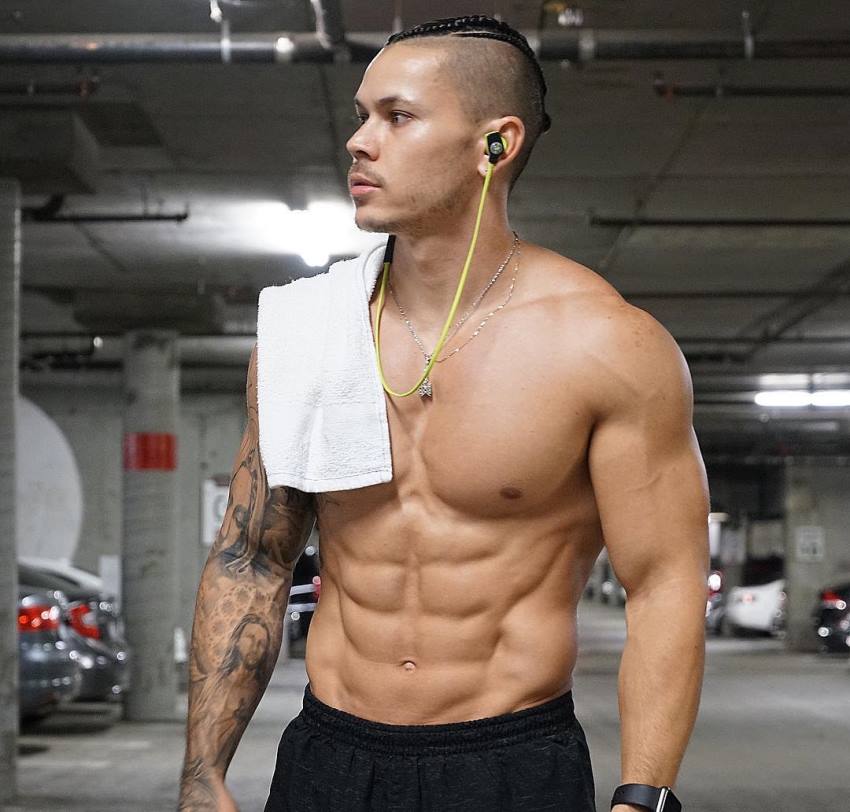 "Your odds of becoming a human being were 400 trillion to 1… and you're here. If nobody has told you today, let me remind you that you matter. You were meant to be here. Appreciate and enjoy it! Let's live our best lives."
Athlete Statistics
Full Name: Brandon Schram
Weight
Height
Nationality
Profession
165 - 175lbs (74.8 - 79.4kg)
5'7" (170cm)
American
Celebrity Trainer, Fitness Model, Motivational Speaker
Era
2010
| | |
| --- | --- |
| Weight | 165 - 175lbs (74.8 - 79.4kg) |
| Height | 5'7" (170cm) |
| Nationality | American |
| Profession | Celebrity Trainer, Fitness Model, Motivational Speaker |
| Era | 2010 |
---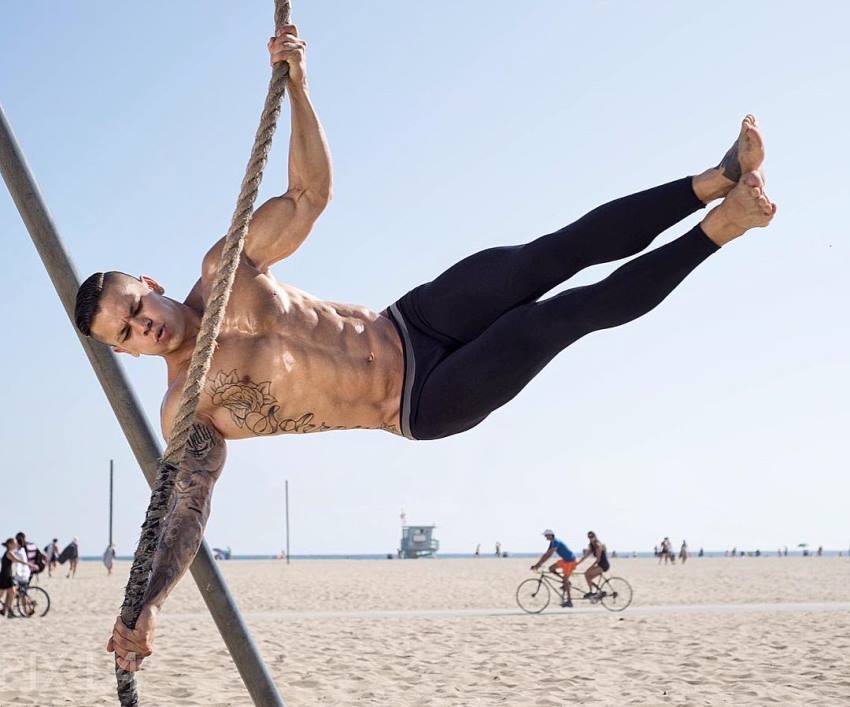 ---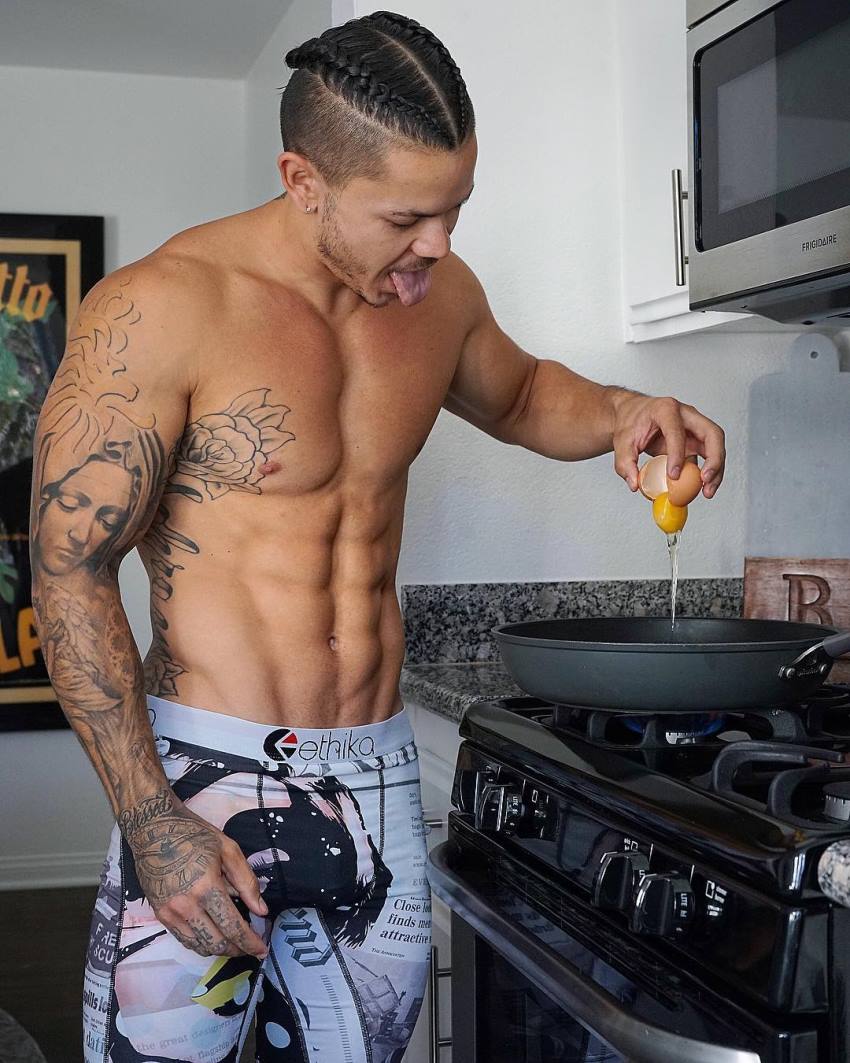 "Your confidence, your abilities, and your accomplishments are all dependent on you. If you want it, go get it. You are the only thing getting in the way of yourself. Once you put your insecurities and self-doubts aside, you'll finally allow yourself to unlock your full potential."
Accomplishments
Celebrity Personal Trainer
Sponsored Athlete
Fitness Model
Motivational Speaker
---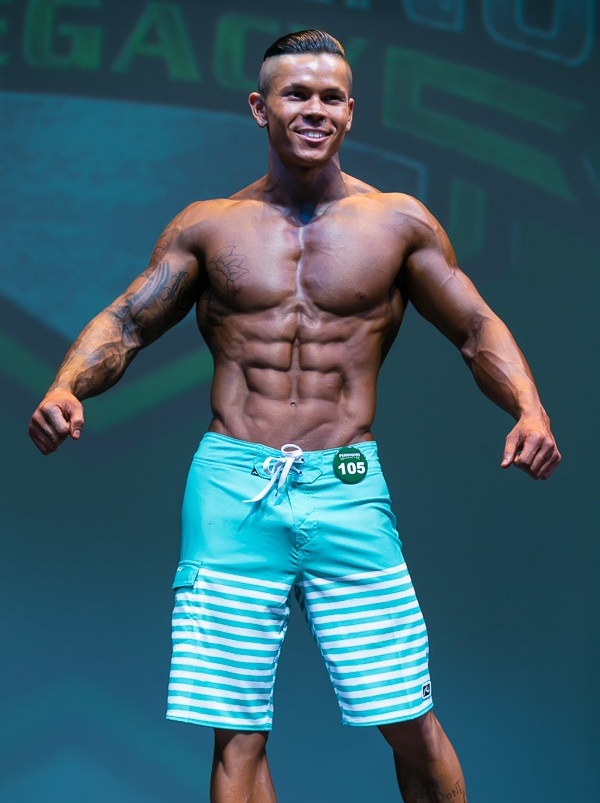 Brandon Schram competing in a Men's Physique show.
---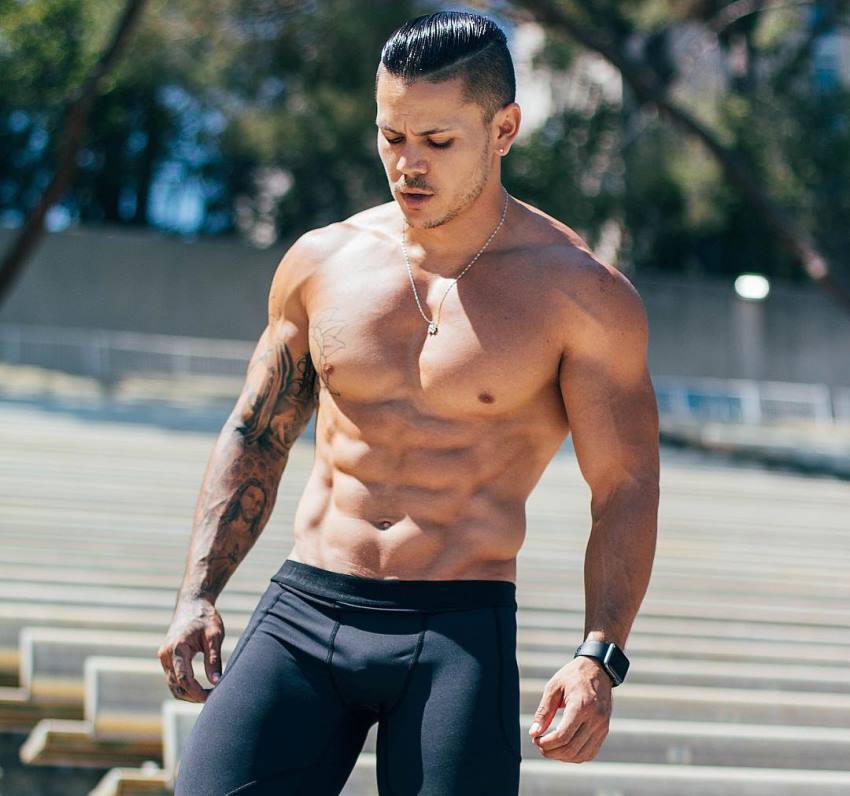 "1. Always put your best foot forward. 2. Stay ready so you never have to get ready. 3. Always be the hardest working person in the room."
Biography
Poor Life Choices
Brandon Schram is a Los Angeles native who was born and raised in Sherman Oaks, U.S. He is of Indonesian, Dutch, and Caucasian heritage.
During his early days, Brandon didn't pay much attention to working out, or leading a healthy lifestyle.
Prior to starting his fitness journey at the age of 21, Brandon was plagued by poor choices, such as overeating on unhealthy foods, and drinking too much alcohol. Because of his unhealthy lifestyle, Brandon looked and felt awful.
---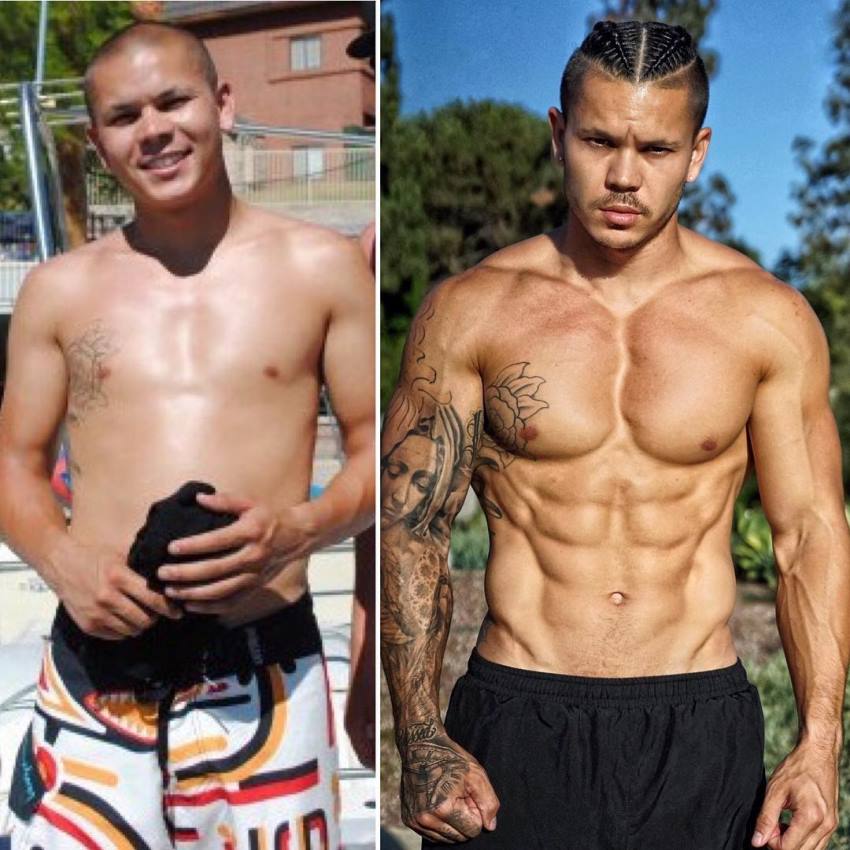 Brandon Schram's transformation: Before he embarked on his fitness journey, and today.
---
Turning His Life Around
As the years went by, Brandon became fed up with his lifestyle. He decided to take control of his situation, entering the gym for the first time at 21 years of age.
As Brandon said; "I started my fitness journey at 21 years old, 127lbs of skin and bone. I made a choice to make a change; a choice to be stronger, a choice to live healthier, a choice to be happier."
Ever since Brandon made the choice to enter the gym, he completely turned his life around. He's gone on to build a phenomenal physique through years of weight training and healthy diet choices, becoming a renowned celebrity trainer in the process.
---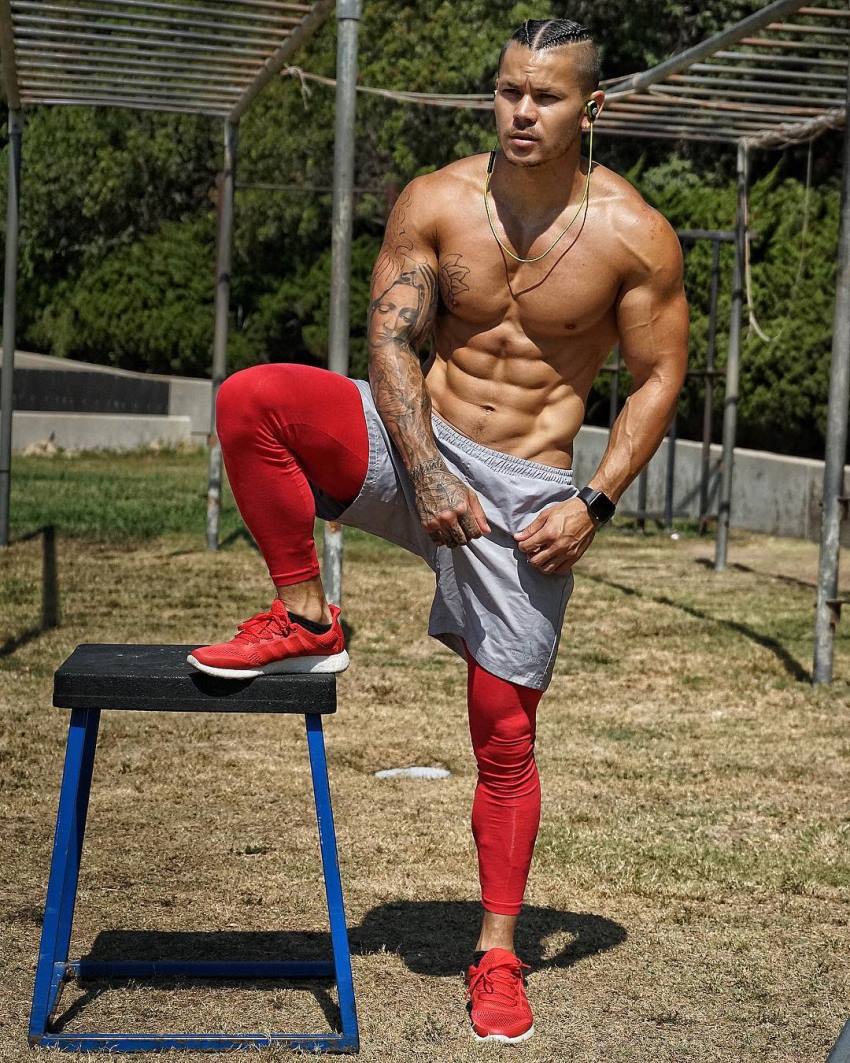 ---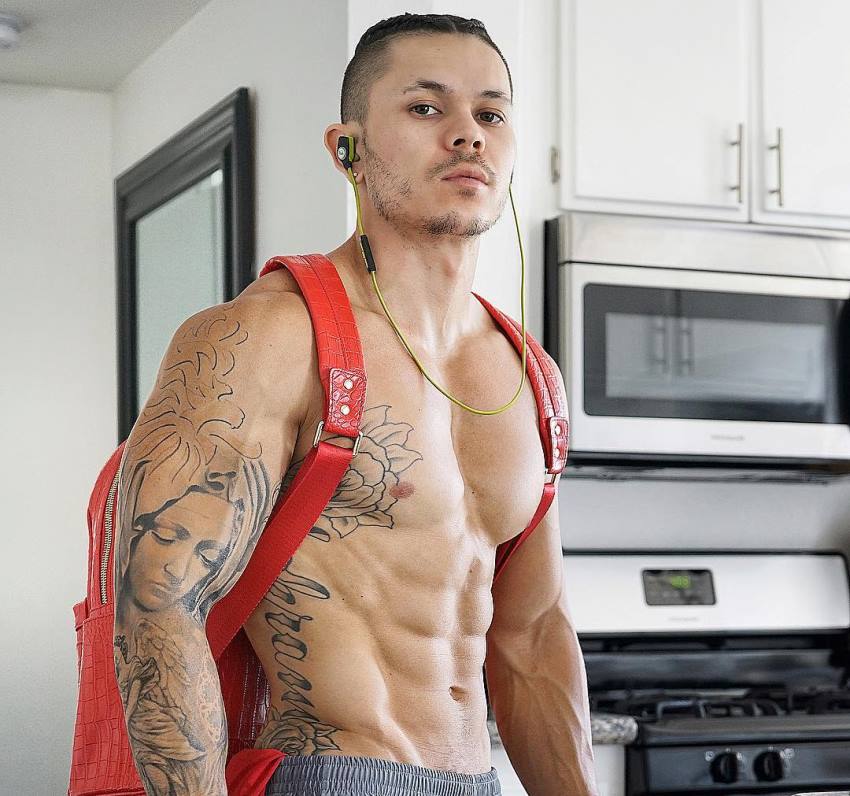 Nutrition
The Importance of Fruit
Brandon tries to eat at least two servings of fruit every day. His favorite fruit is cantaloupe or apples. Brandon says, cantaloupe contains a low amount of carbs and is rich in protein and Vitamin A.
Overall, Brandon believes fruit should be a staple of anyone's diet. According to him, the two main benefits of eating fruits are;
Natural Energy Boost – Brandon says, sugars in fruit combined with the natural fiber help stabilize blood sugar levels. This ensures slow and steady energy supply throughout the day.
Speed up Protein Synthesis – Brandon eats his cantaloupe in the morning with his breakfast as soon as he wakes up. He then eats it again with his lunch or protein shake. Eating cantaloupe two times per day helps speed up the protein distribution to Brandon's muscles, helping him stay lean, strong, and muscular.
---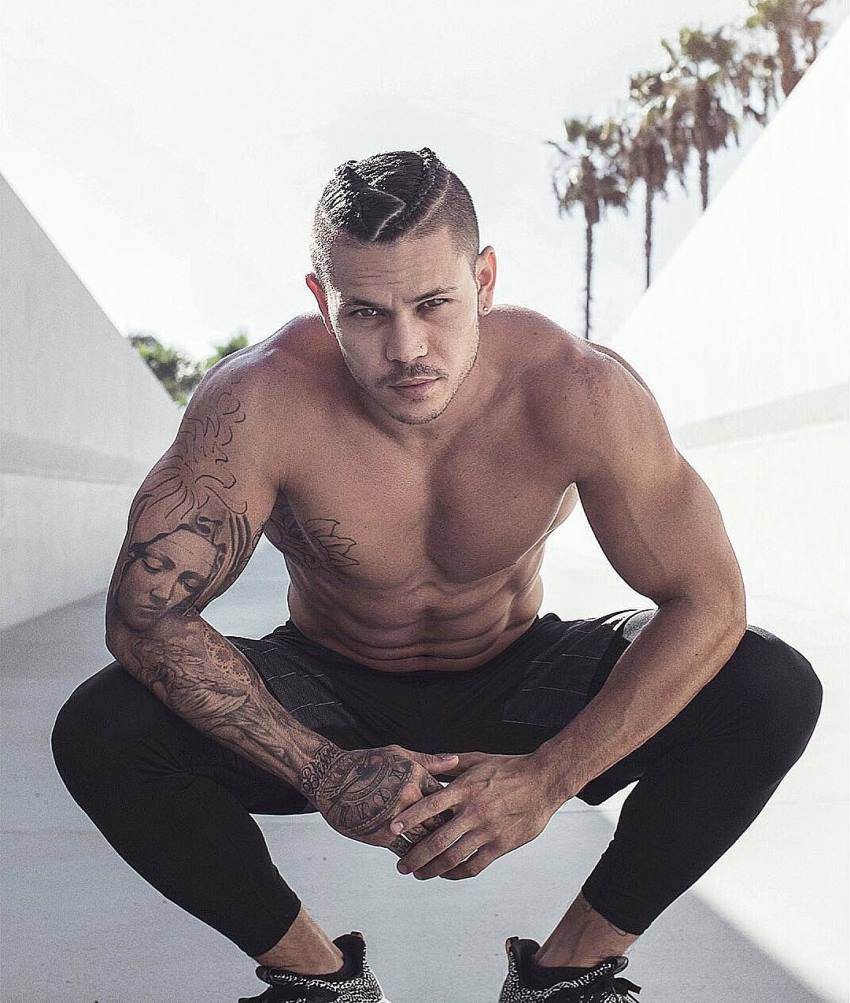 ---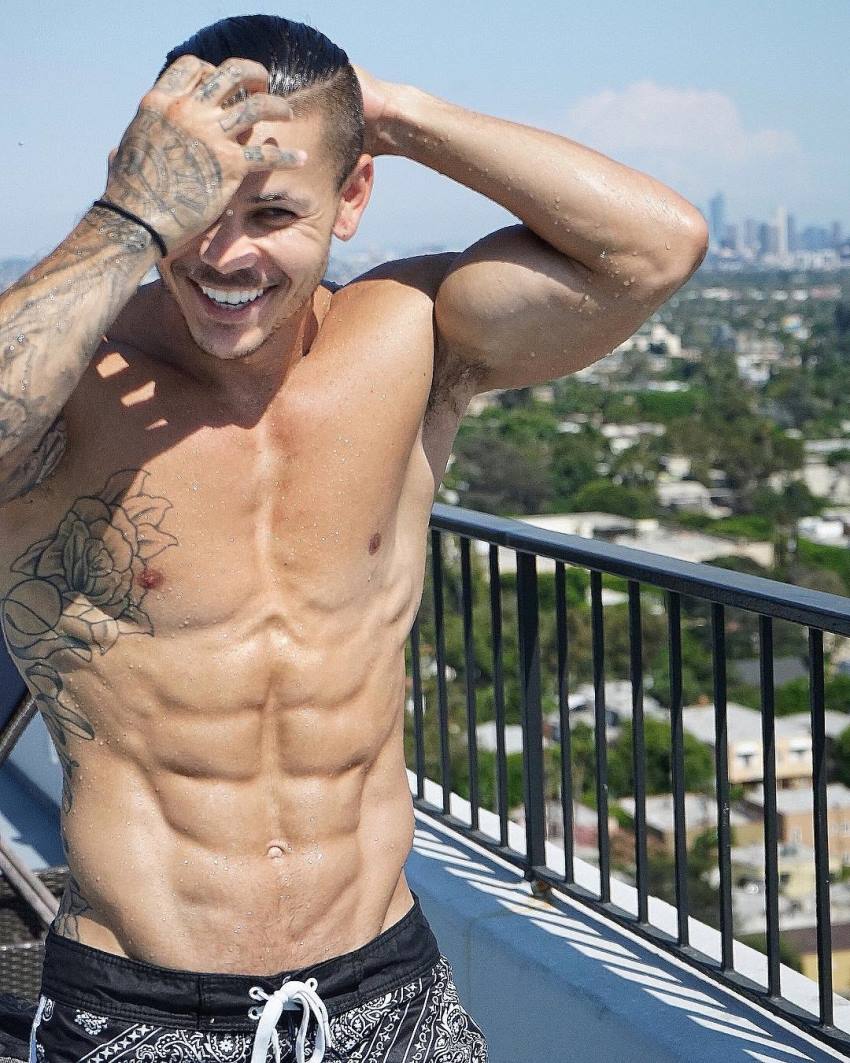 ---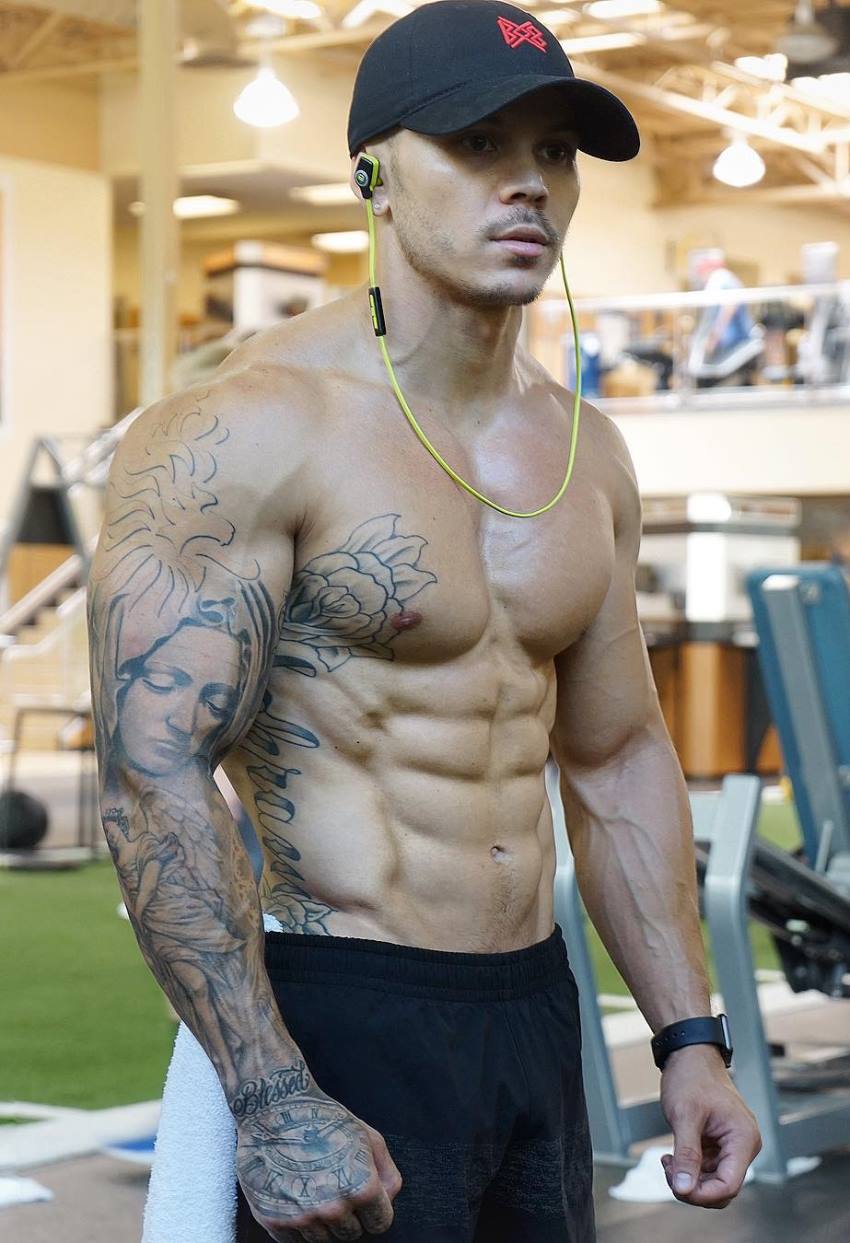 What we can learn from Brandon Schram
Making the First Step
Here's Brandon's motivational message for everyone who wants to improve their life; "Quick reminder that you're never too old, or late to make dreams come true. Some people make it younger. Some people make it older. The only thing that matters is they both made it.
The worst thing you can do is compare your progress to anyone else other than yourself. They're in their lane, you're in yours. Focus on you. Make sure you keep progressing and moving forward. If you haven't started, start taking action! Ideas are a great starting point but they're worthless without action." – Brandon Schram