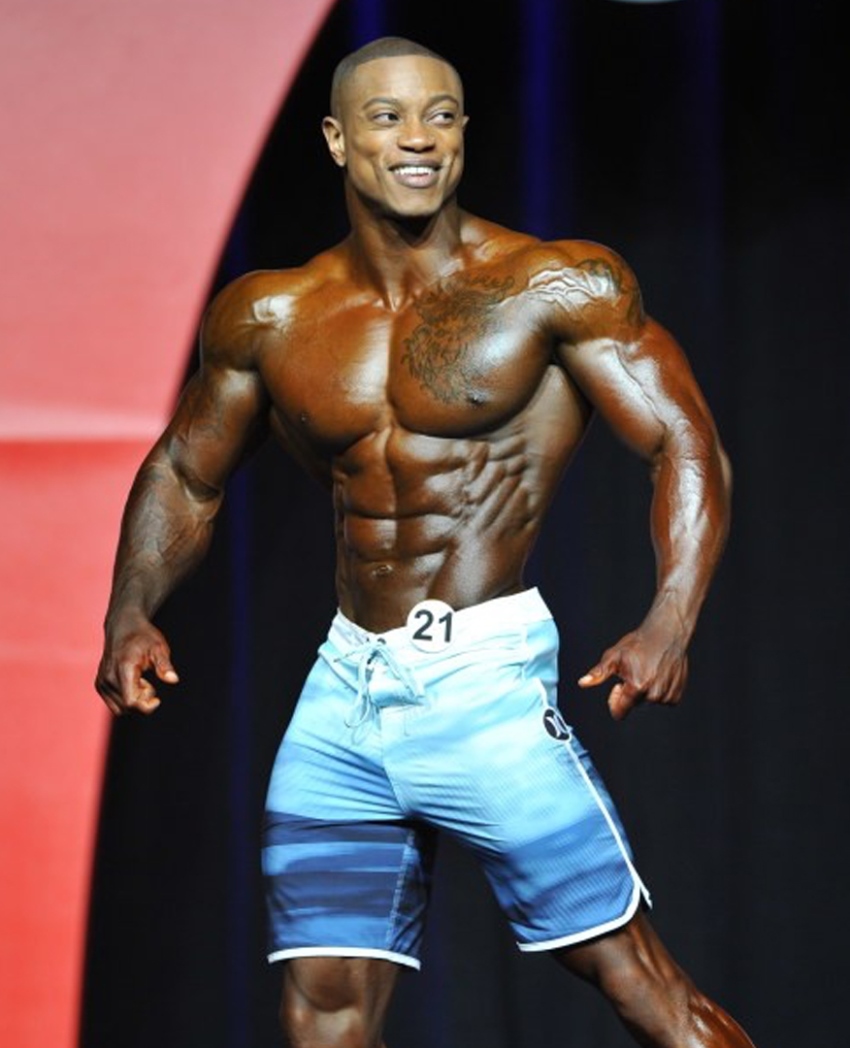 Brandon Hendrickson
Men's Physique Professional Bodybuilder
Brandon Hendrickson is a professional Men's Physique competitor. He's been climbing up the IFBB ladder, ever since he won his Pro Card in 2013.
Growing up in the suburbs of Chicago, Brandon was interested in modeling as a child. By the time he enrolled in college, he became part of a local modeling organization. His hobby on the side was going to the gym, and training with weights. Brandon says he loved the feeling of the 'pump' after a good workout.
Over the years, fitness became much more than just a hobby for Brandon. In fact, he began chasing it as a full-time job, taking part in his first Men's Physique competition in July 2012.
After he got hold of his Pro Card in 2013, Brandon began competing on the elite IFBB stages around the world. Including the Men's Physique Mr. Olympia, and the Arnold Classic 2016, where he was proclaimed the champion.
---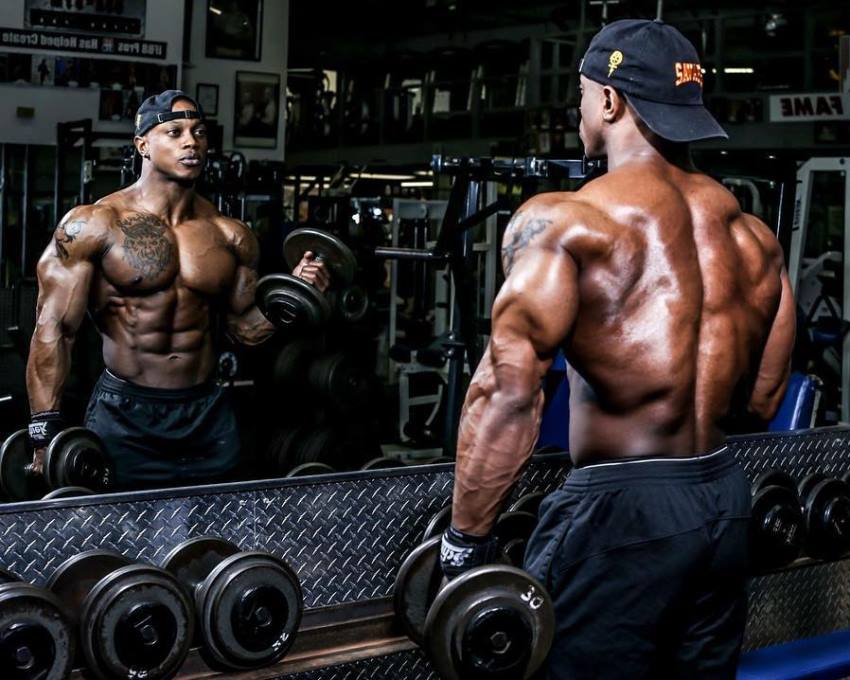 "Adversity builds character. It's less about what you're going through and more about how you're going to get through it. Just fix it."
Athlete Statistics
Full Name: Brandon Hendrickson
Weight
Height
Year of Birth
Nationality
185 - 195lbs (83.9 - 88.5kg)
5'8" (172.5cm)
1987
American
Profession
Era
Men's Physique Professional Bodybuilder
2010
| | |
| --- | --- |
| Weight | 185 - 195lbs (83.9 - 88.5kg) |
| Height | 5'8" (172.5cm) |
| Year of Birth | 1987 |
| Nationality | American |
| Profession | Men's Physique Professional Bodybuilder |
| Era | 2010 |
---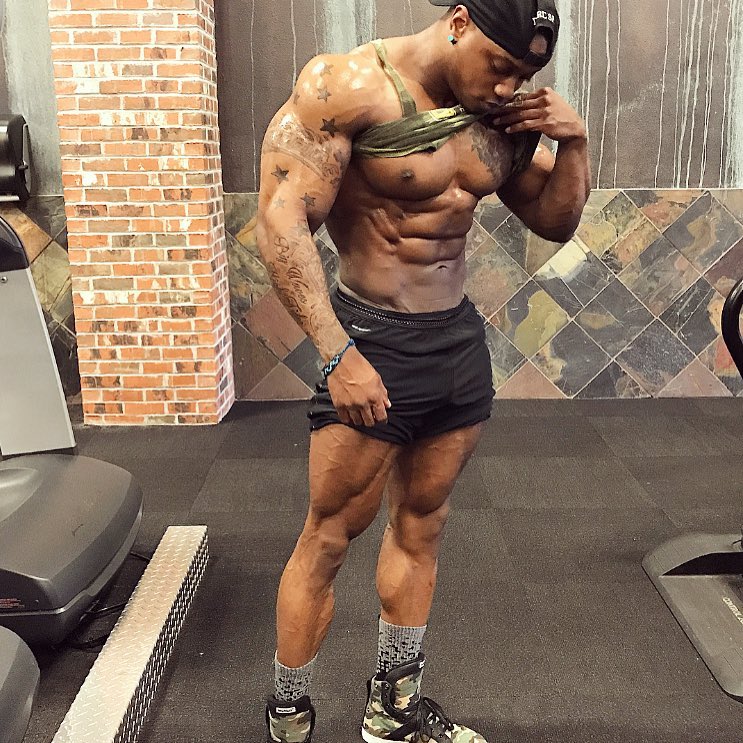 "The one thing they couldn't do was stop me."
Accomplishments
Education
Degree in Healthcare Management
Competitions
2016 
Arnold Classic Men's Physique Champion
Men's Physique Mr. Olympia, 4th place
2015 
IFBB Western Cup – 8th place
IFBB New York Pro – 7th place
IFBB Denver Pro – 4th place
IFBB Tampa Pro – 1st place
IFBB Mr. Olympia – 5th place
2014
IFBB Denver Pro – 7th place
IFBB Tampa Pro – 6th place
Before Pro Card
2013 
NPC Rockford – Overall winner
NPC Junior Nationals – 7th place
NPC Ironman – 2nd place
NPC Grand Prix – 2nd place
NPC Nationals – 1st place (earned pro card)
2012 
NPC Chicago Wings of Strength – 2nd place
NPC Grand Prix – 2nd place
---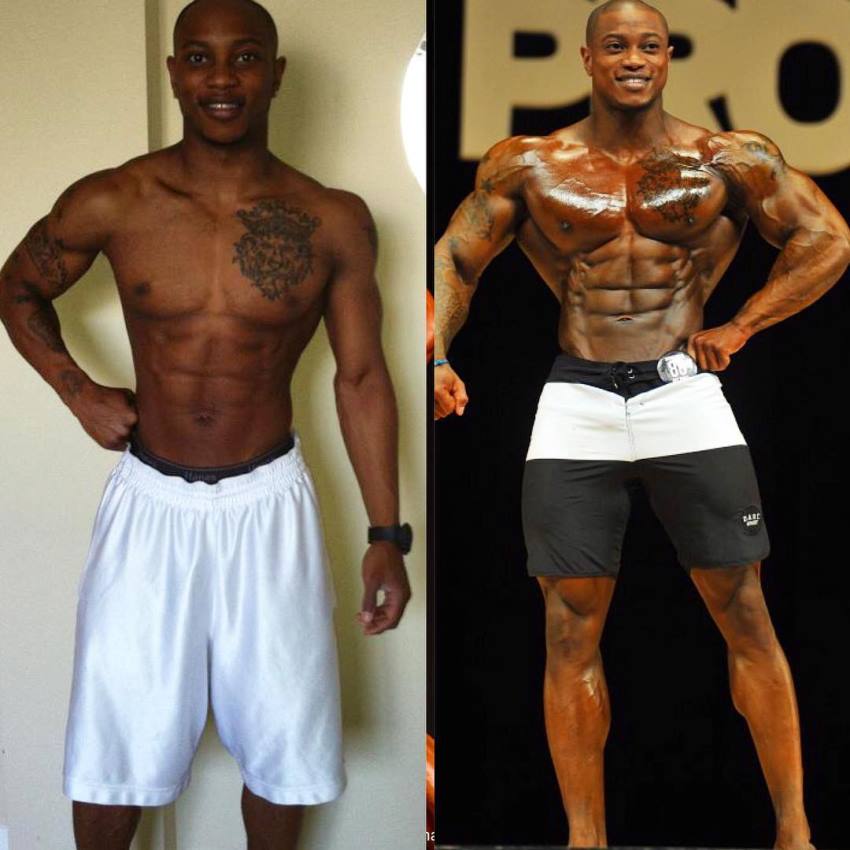 ---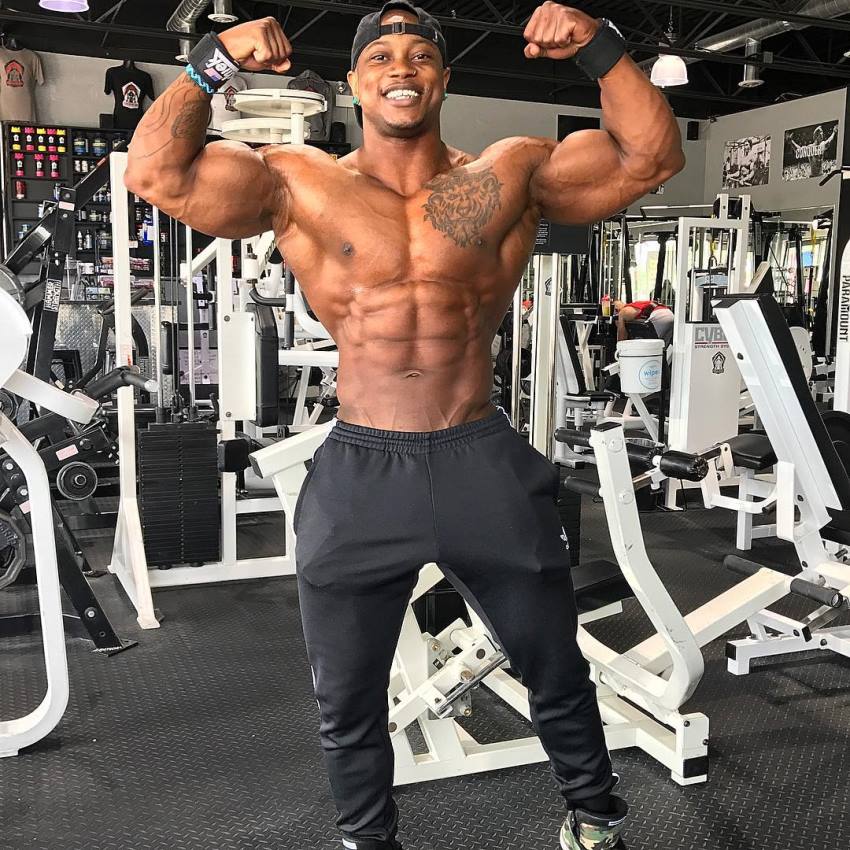 "Y'all don't even know how many people told me I couldn't do it, even the amount of people that didn't want to see me do it. So, I had to show how it will be done! Not for them, for myself."
Training
Brandon's week of training corresponds to his physique goals. In other words, if Brandon wants to lose fat for a competition, he'll train more times per week, and have longer sessions.
However, when he wants to add mass to his frame, he'll shorten his workouts, and perhaps even cut out cardio altogether.
Detailed Shoulder Workout
One of Brandon's favorite body parts to train are his shoulders. Usually, he trains in the gym for no more than one and a half hour, but when training shoulders – he might spend two or more hours working them out. Here's how his shoulder routine looks like;
Here's how his shoulder routine looks like;
Front Plate Raises – When doing this one, Brandon doesn't pay too much attention to his form. Instead, he focuses on time under tension; believing it plays a crucial role in this exercise. Brandon tries to do a lot of reps, combined with a fairly heavy weight. He goes all the way up, and half-way down when doing the movement.
Front Olympic Bar Raises – This is a modification of a front raise exercise. Here, Brandon has his hands placed as if he was to do a dumbbell curl, but, instead of curling his elbows, he raises his shoulder joints up -thus working his front deltoids.
Incline Bench Dumbbell Press – This exercise focuses mostly on Brandon's middle delts, along with some minor front delt activation.
Machine Shoulder Press – Same as with Incline Bench Dumbbell Press.
Barbell Upright Rows – Brandon doesn't like to go too heavy here, he aims at doing many reps with correct form to fully activate his middle delts.
Seated Lateral Raises – This is a light-weight finisher workout for Brandon's middle delts, after which he proceeds to rear delts.
Rear Delt Dumbbell Raises – Same as with the majority of his shoulder exercises, Brandon goes light here; focusing on squeezing his rear deltoids.
Brandon Hendrickson's Chest Routine
Incline Bench Press, 3 sets of 12 reps
Bench Press, 3 sets of 12 reps
Incline Dumbbell Flys, 3 sets of 10-12 reps
Weighted Dips, 3 sets of 8-10 reps
Cable Crossovers, 4 sets of 10-12 reps, last set drop set
---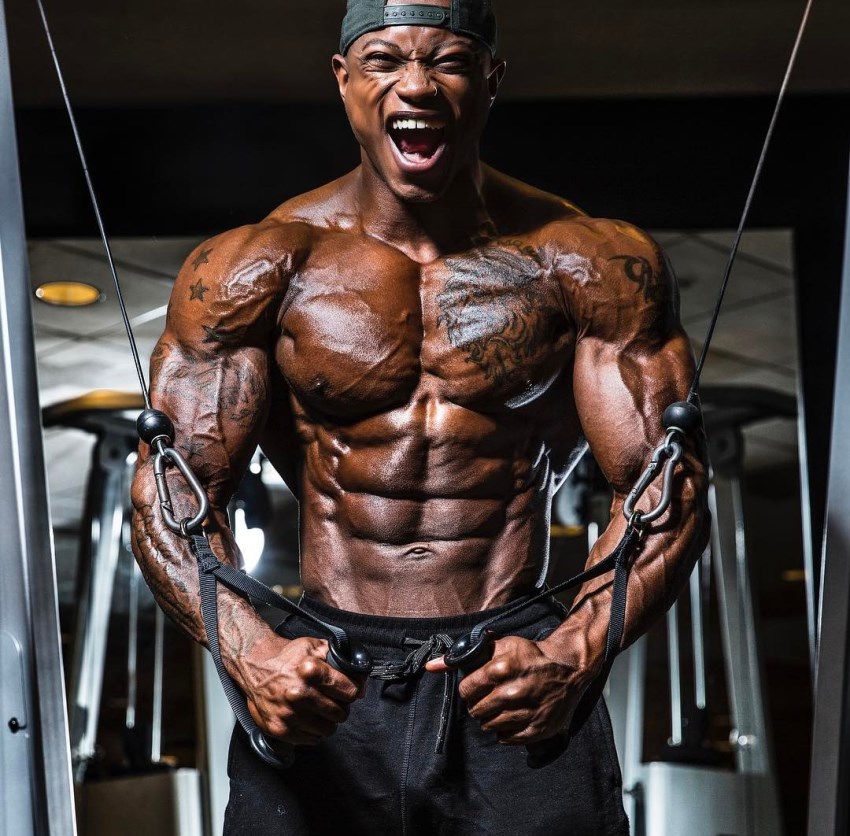 Nutrition
To stay at the top of his game, Brandon has to have a perfect diet  This means, no junk food, no sugars, and no alcohol are allowed when he's preparing for the show.
Even in the off-season, Brandon eats fairly clean. His day-to-day meal plan consists of foods like tilapia, broccoli, chicken, lean fish, cottage cheese, whole grains, nuts, seeds, and other healthy foods.
By the end of the day, if Brandon has some free room, he'll eat something palatable – such as a slice of pizza, chocolate, or a lasagna.
---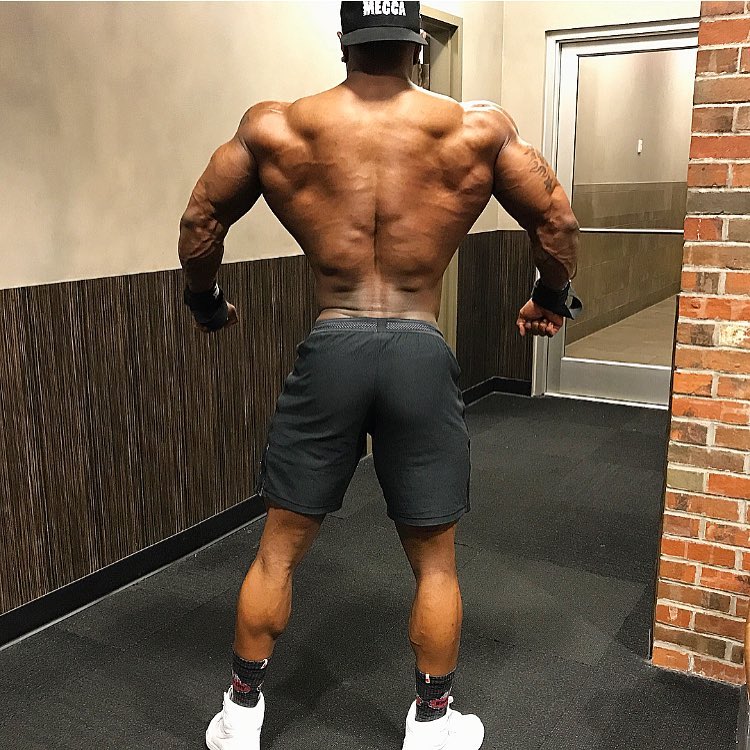 ---
Supplements
BCCAAs
Protein
Multivitamin
L-Carnitine
Glutamine
Creatine (off-season)
---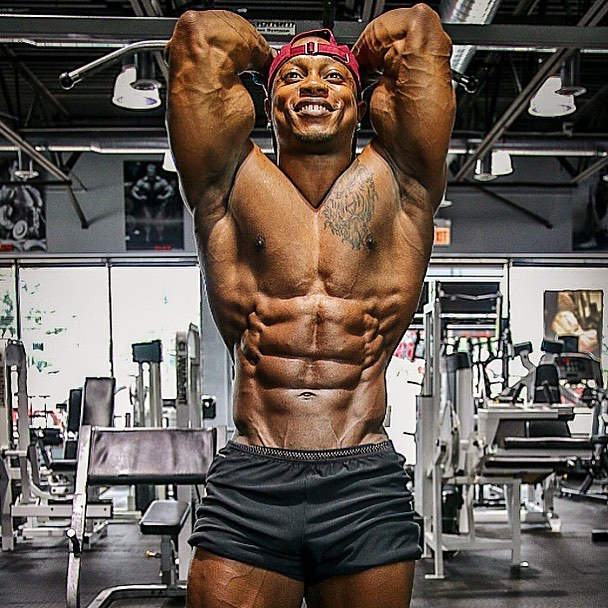 "Not everyone will agree or understand what you're doing, but are you doing it for them? Doubt it. Be patient, take advantage of your time because you don't get it back, and work like it is your lifeline. It was never easy, but the light at the end of the tunnel is worth the struggle."
What we can learn from Brandon Hendrickson
With his awesome physique and an undeniable work ethic, Brandon Hendrickson has proved to be a threat for other top IFBB Men's Physique contestants.
His dedication to the sport of bodybuilding, along with his winner mindset, allowed him to quickly rise through the ranks since he began competing in 2012.
If nothing else, Brandon taught us that in order to master your craft, you have to spend years going through ups and downs on your journey. But, if you can keep at it, then it's only a matter of time before you realize your conceived goals – just like Brandon Hendrickson.