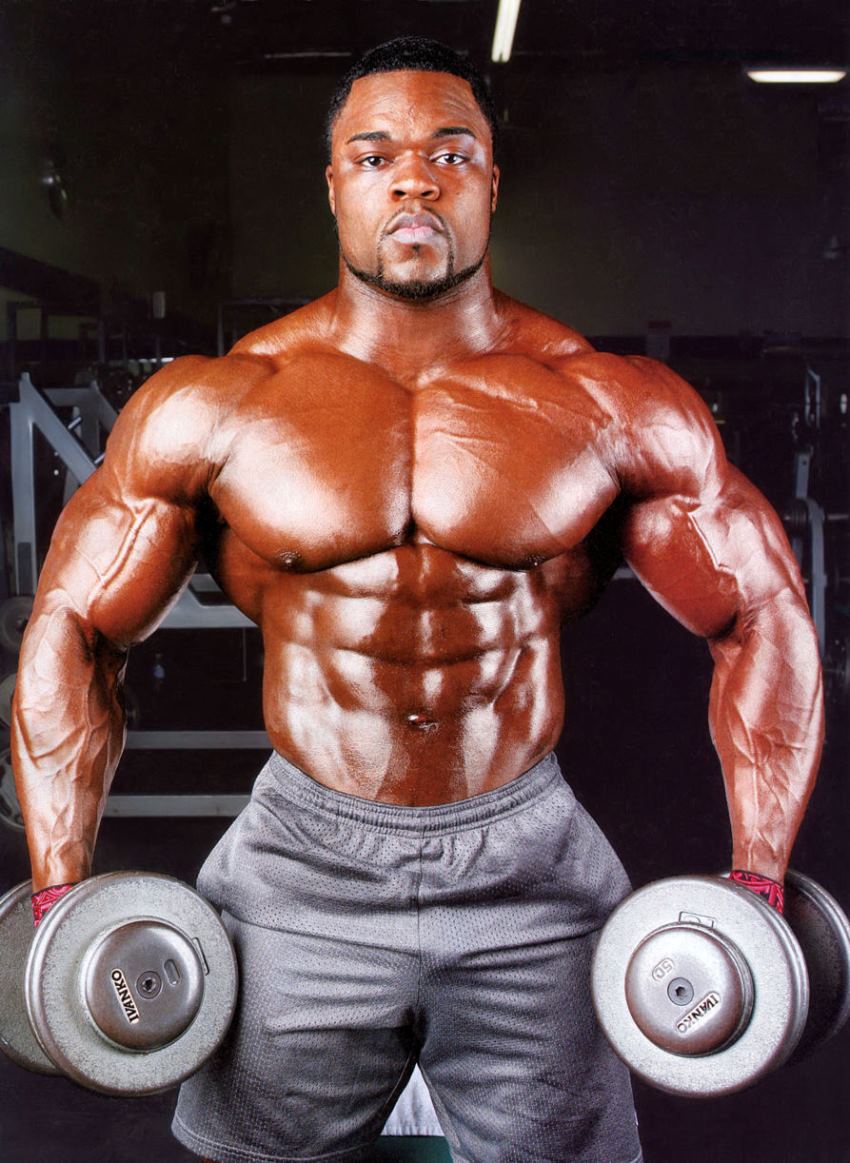 Brandon Curry
Professional Bodybuilder
From the United States, Brandon Curry is a professional bodybuilder who competes for the IFBB. He's won shows such as Arnold Classic Brazil, Arnold Classic Australia, and Toronto Supershow Pro, along with the 2011 Mr. Olympia, where he placed 8th.
Brandon was a sporty child in his youth; taking part in football, track and field, and gymnastics. He discovered fitness at the age of six, when he received a pair of dumbbells for his birthday.
From there, Brandon began building a career in fitness; becoming a certified personal trainer, and later, an accomplished athlete.
This is his story:
---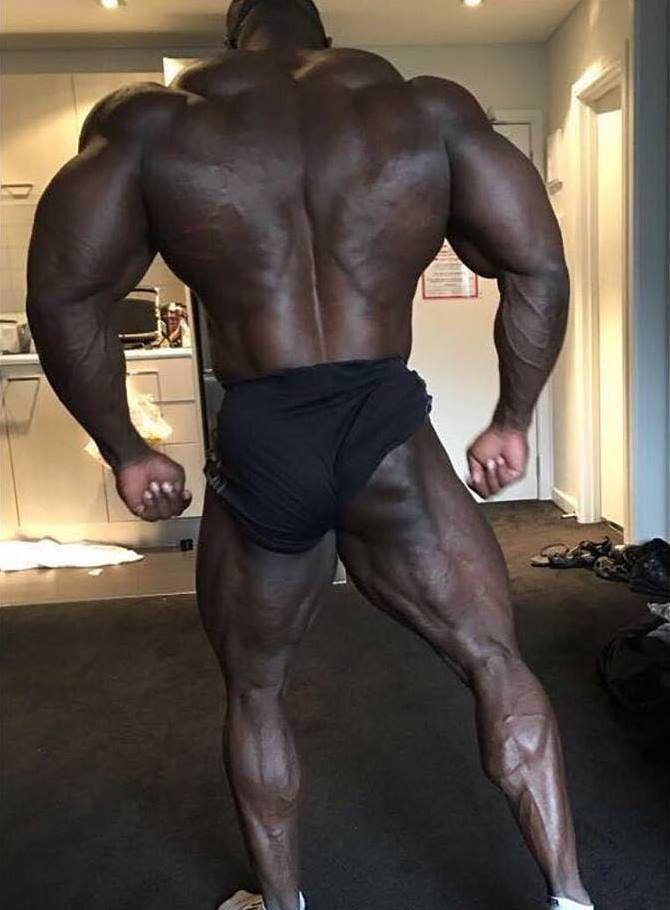 Athlete Statistics
Full Name: Brandon Curry
Weight
Height
Age
Date of Birth
255 - 265lbs (115.7 - 120.2kg)
5'8" (172.5cm)
40
October 19, 1982
Nationality
Profession
Era
American
Professional Bodybuilder
2000, 2010
| | |
| --- | --- |
| Weight | 255 - 265lbs (115.7 - 120.2kg) |
| Height | 5'8" (172.5cm) |
| Age | 40 |
| Date of Birth | October 19, 1982 |
| Nationality | American |
| Profession | Professional Bodybuilder |
| Era | 2000, 2010 |
---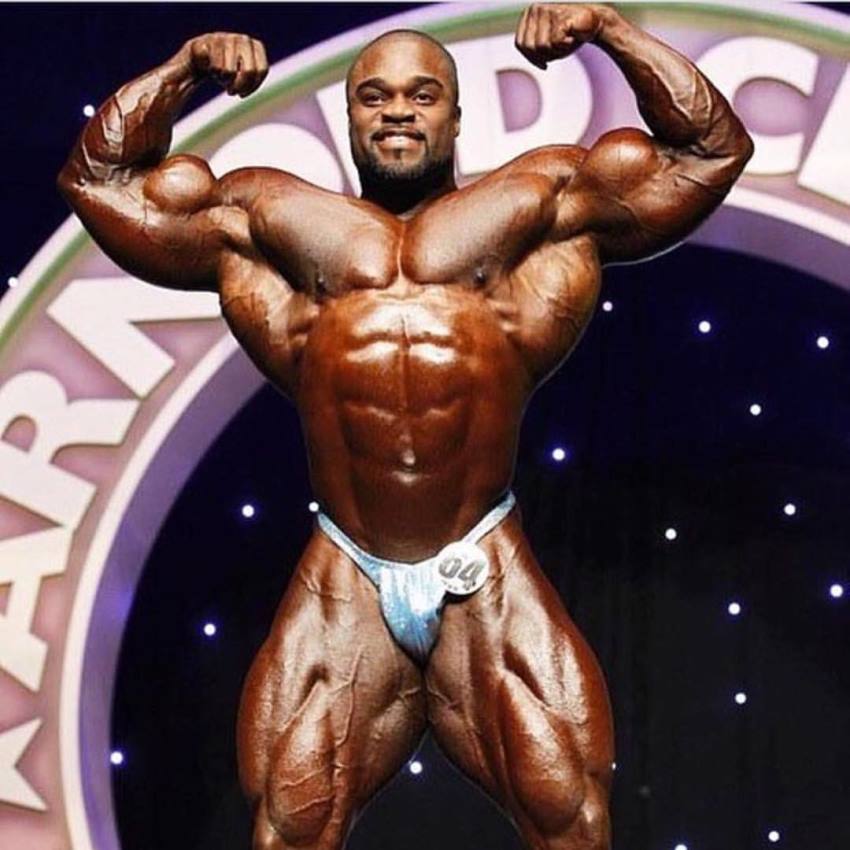 Accomplishments
Competitions
2017 Arnold Classic Australia, 1st
2015 IFBB Dayana Cadeau Pro, 6th
2015 IFBB EVL's Prague Pro, 11th
2015 IFBB Arnold Classic Europe, 9th
2015 IFBB Olympia Weekend, 16th
2015 IFBB Arnold Classic Brasil, 5th
2015 IFBB Toronto Pro Supershow, 1st
2015 IFBB Arnold Classic Australia, 5th
2015 IFBB Arnold Sports Festival, 7th
2014 IFBB Arnold Classic, 8th
2013 IFBB Arnold Classic Europe, 8th
2013 IFBB Olympia Weekend, 16th
2013 IFBB Arnold Classic Brazil, 1st
2012 IFBB Dallas Europa Supershow, 7th
2012 IFBB PBW Tampa Pro, 6th
2012 IFBB Mr. Europe Grand Prix, 8th
2012 NPC Emerald Cup, NP
2012 IFBB Arnold Classic, 7th
2011 IFBB Olympia, 8th
2011 IFBB Pro Bodybuilding Weekly Championships, 8th
2011 IFBB Toronto Pro Super Show, 3rd
2011 IFBB New York Pro Bodybuilding, Figure & Bikini Championships, 10th
2010 IFBB Europa Super Show, 8th
2010 IFBB Pro Bodybuilding Weekly Championships, 6th
2008 NPC USA Bodybuilding & Figure Championships, 1st
2008 NPC Los Angeles Bodybuilding, Figure & Fitness Championships, NP
2007 NPC National Championships, 2nd
2005 NPC Collegiate Nationals, 1st
2005 NPC Collegiate Nationals, 1st
---
"Some days are more of a grind. Push through!"
Biography
Brandon's Start to Fitness
Brandon Curry was born and raised in Nashville, the capital city of Tennessee. His parents encouraged him to lead an active lifestyle; enrolling him in youth gymnastic classes, later, wrestling, football, then track & field.
His interest in weight training began early on at the age of six. He would perform exercises with dumbbells at his home every day after school; gradually becoming fascinated with fitness.
By the time he finished high school, Brandon began building a career in fitness. He entered an exercise science program in college, furthering his knowledge on weight training and nutrition.
Bodybuilding Full-Time
After he earned his degree, Brandon began working in fitness; first as a personal trainer, and later, becoming a bodybuilder.
He won his debut competition in 2003, and from there, continued to compete in amateur shows; improving his physique each year.
---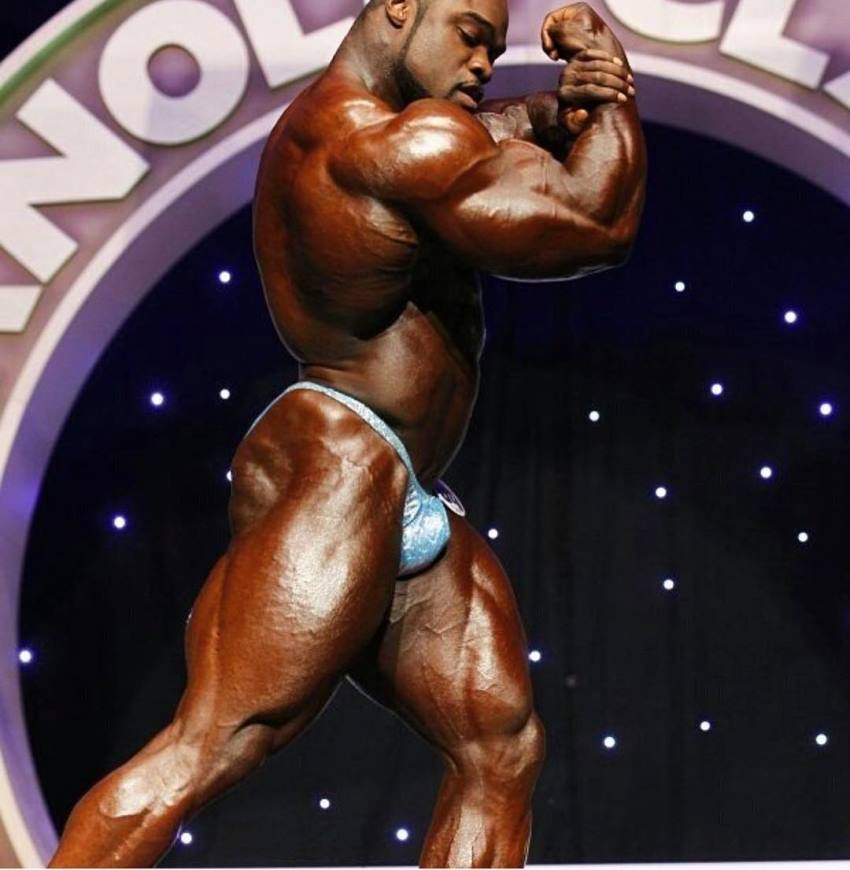 ---
Becoming a Pro
In 2008, with almost 30 pounds of muscle added to his frame, Brandon out-shined his competition at the NPC USA Championships; winning 1st place.
Not only did Brandon win the national show, but, he also became a professional bodybuilder as a result. This meant he had a chance at competing against the best athletes in the world, on the IFBB stage.
Later Contests
For the next nine years, Brandon partook in 24 professional bodybuilding contests. Some of his most significant results during this period were 8th place at the 2011 Mr. Olympia, 1st place at the 2013 IFBB Arnold Classic Brazil, 1st place at the 2015 IFBB Toronto Pro Supershow, and the victory at the 2017 Arnold Classic Australia.
Brandon continues to compete at the highest level; looking to add more silverware to his trophy cabinet.
---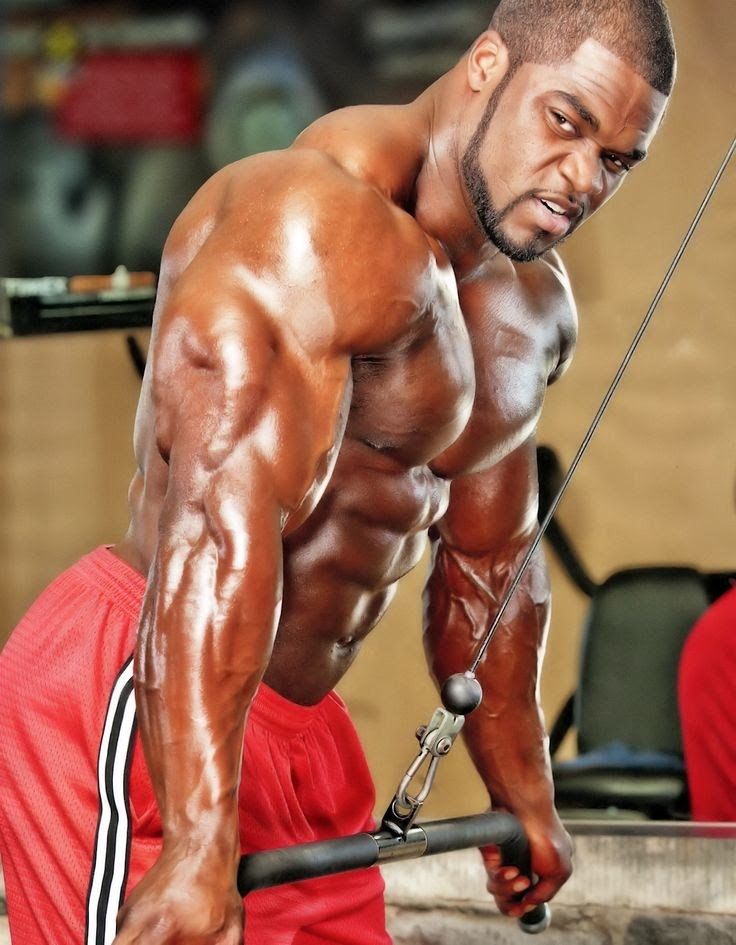 "I love compound movements (bench press, deadlift, squat). Progressive overload is my aim, mostly in the aspect of intensity."
Training
Combining Strength and Hypertrophy Training
Brandon trains in the gym four to five times per week, depending on how he feels. Usually, he works his chest, back, and shoulders altogether on Mondays; putting emphasis on muscle hypertrophy by doing 10-12 reps, and slow concentrated movements.
On Tuesdays, he usually trains to increase his strength; using different strength techniques, long rest periods between sets, and low reps to get the best out of his workout.
Tuesday is followed by a rest day, after which Brandon trains once again on Thursday and Friday. The weekends are usually his off-days.
Changing the Styles
Brandon sometimes changes everything up in his training regimen. An example of this would be training for hypertrophy every day of the week, or working out only two times per week and doing full body strength circuits.
He believes changing the styles of his workouts gives him the most muscle 'gains.'
Brandon's Workout Program
Monday: Chest, Back, Shoulders (Hypertrophy)
Tuesday: Legs and Arms (Strength)
Wednesday: Rest
Thursday: Chest, Back, Shoulders (Strength)
Friday: Legs and Arms (Hypertrophy)
Weekends: Rest
Brandon's Training Techniques
Double Contraction 1 1/2 Rep Techniques: 1 1/2 rep = 1 rep
For example, when Brandon does bench press – he goes down, halfway up, down again, and then pushes the bar all the way up. This counts as one rep.
Rest-Pause-Sets:
This training technique consists of doing one big set which consists of three small sets with 10-seconds rest between each. During the whole set, Brandon uses the same weight.
Wave (Used During Strength Days):
Example:
Set 1 at 150 lb for 5 reps
Set 2 at 160 lb for 4 reps
Set 3 at 170 lb for 3 reps
Set 4 at 155 for 5 reps
Set 5 at 165 for 4 reps
Set 6 at 175 for 3 reps
---
---
Favorite Body Part
Brandon likes training his hamstrings and back the most. Some of his favorite exercises for these body parts are deadlifts, lying leg curls, pull ups, and t-bar rows.
Using Wrist Wraps
Brandon doesn't like wearing straps because he finds them uncomfortable to wear.
He advises, "I don't believe you should use them unless your grip is gone and that is the only way you can overload the muscle you're training. Even still, I don't use them."
---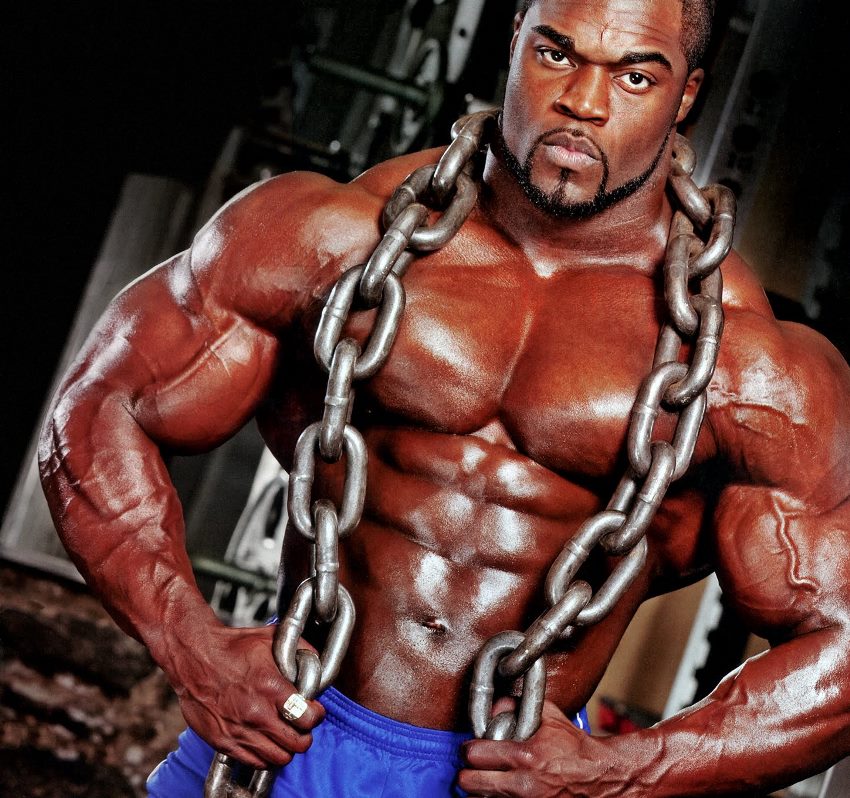 Nutrition
Brandon has up to seven or eight meals a day, consuming mostly whole foods. His typical day-to-day foods are oatmeal, eggs, vegetables, meats, fruits, rice, nuts, and sweet potatoes.
In terms of cheat foods, Brandon eats them every now and then. His favorites are gummies, fruits snacks, and chocolate bars.
For supplements, Brandon consumes;
ZMA
Multivitamin
Fat Burner
Pre-Workout
Protein
---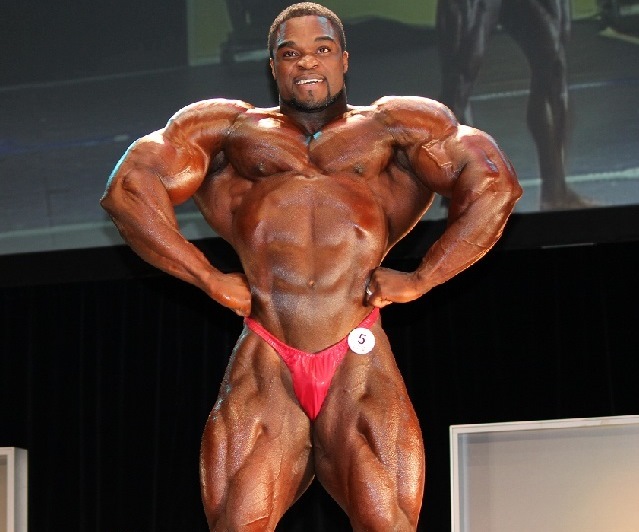 Idols and Influences
When he started his weightlifting journey, Brandon found inspiration in magazine and action movie 'superheroes' like Rocky Balboa, Rambo, and G.I. Joe.
They inspired Brandon to build an awesome physique, and become a successful bodybuilder.
---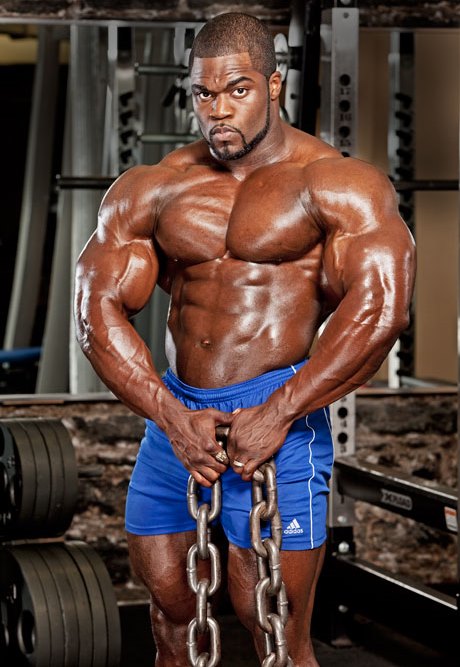 "Purposefully awareness can lead to the lack of awareness of any distraction that could eventually lead you off the path or out of your zone. Right around the time you are about to do something big or take advantage of an approaching opportunity, opposition always comes. It can come in any form and most likely the ones whom are closest to you. Don't fault them, for they didn't willingly join the resistance, but are better looked at as signs, that big things are right around the corner. Be unmovable, to become unstoppable, and make your goals undeniable."
What we can learn from Brandon Curry
Brandon has shown us that having someone who can motivate you can be helpful for reaching your goals. Brandon looked up to Sylvester Stallone and other action movie heroes in his youth, longing to attain a physique that would look similar to theirs.
With enough dedication, he made his dream come true – he became a Pro bodybuilder, won the Arnold Classic, and competed on the elite stage of the Mr. Olympia.
If you want to make your own dreams a reality, it's worth considering looking up to someone who has already achieved what you're working towards. Learning from that person and their ethos may help you reach your goals faster, and more easily.