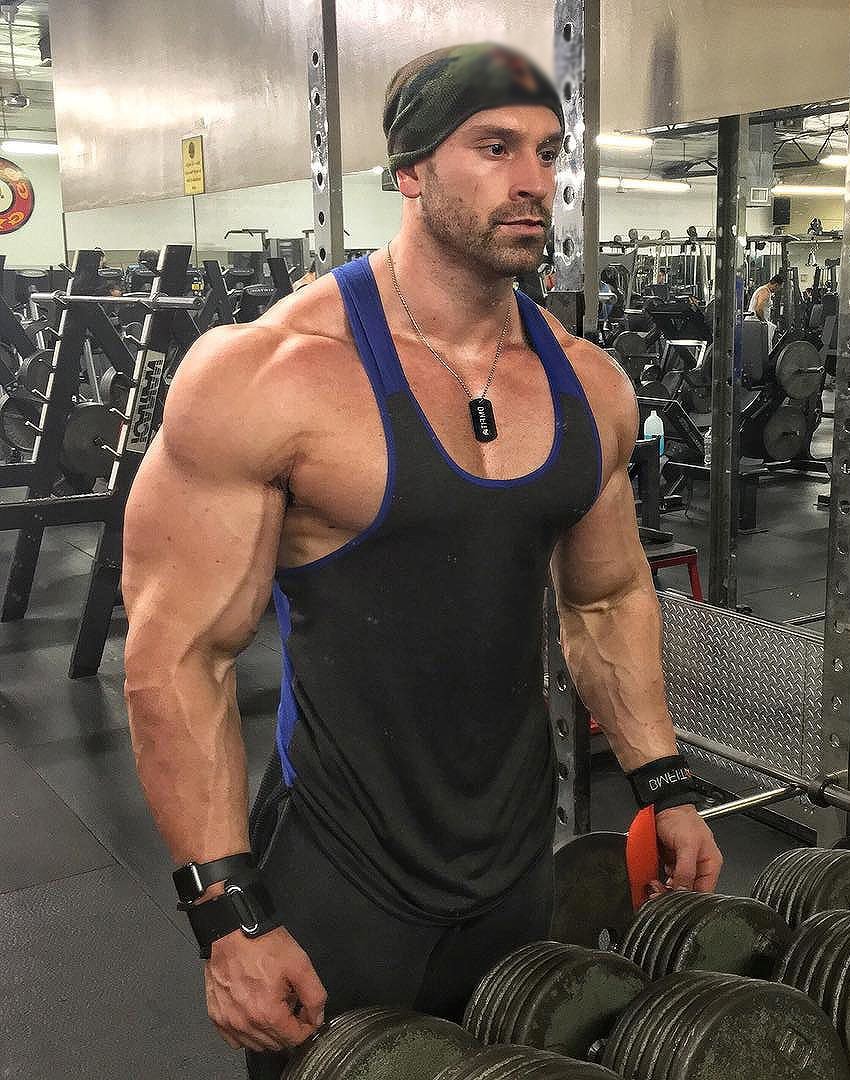 Bradley Martyn
Social Media Star, Fitness Competitor, Online Trainer
Bradley Martyn is an American social media star, physique competitor, and fitness guru. He runs a popular video channel, along with several other social media profiles. Through these sites, he shares his training, dieting, and supplementation advice – with a mission to help his followers get "awesome and lean."
Bradley started training in the gym when he was 15 years old. Over the years, he gained a respectable amount of knowledge on training and nutrition. As a result, he opened his own training programs in January 2006. Although these programs were described by Bradley as successful, it wasn't until 2014 when he truly began gaining recognition in the fitness world.
That year, Bradley opened his fitness video channel. Where he began showing the public his workout, and "full day of eating" videos. These uploads "mesmerized" the viewers, allowing Bradley to grow his online brand massively over the years. He eventually became a social media sensation, and one of the biggest fitness gurus in the online world.
However, Bradley didn't always have it easy. When he was six years old, his father took his own life. Fighting through the misery and depression, Bradley had to grow up without a father figure, and had to learn how to be successful in life on his own.
---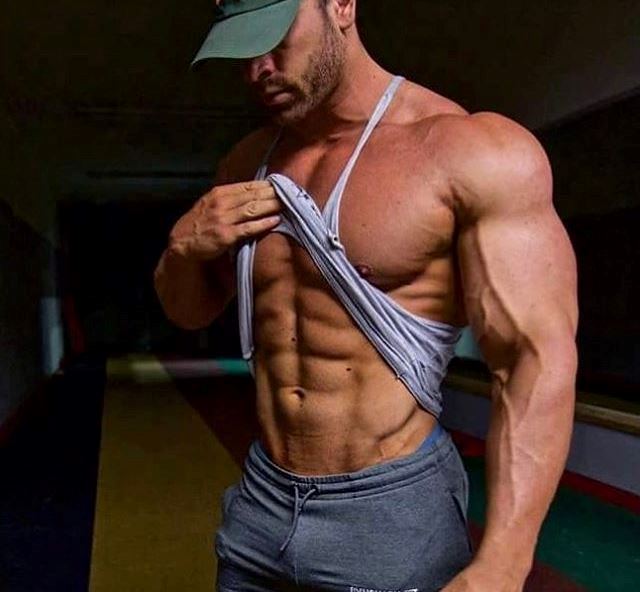 "Against all odds, no matter what you are chasing…Remember that sh*t isn't going to be easy, in fact, it's going to be difficult. But if you want something then, there are risks you're going to have to take. No matter what others might say about your goals. It's not up to the "others" to decide if it is right for you. That's your choice only."
Athlete Statistics
Full Name: Bradley Martyn
Weight
Height
Age
Date of Birth
235 - 245lbs (106.6 - 111.1kg)
6'3" (190.5cm)
34
May 22, 1989
Nationality
Profession
Era
American
Social Media Star, Fitness Competitor, Online Trainer
2000, 2010
| | |
| --- | --- |
| Weight | 235 - 245lbs (106.6 - 111.1kg) |
| Height | 6'3" (190.5cm) |
| Age | 34 |
| Date of Birth | May 22, 1989 |
| Nationality | American |
| Profession | Social Media Star, Fitness Competitor, Online Trainer |
| Era | 2000, 2010 |
---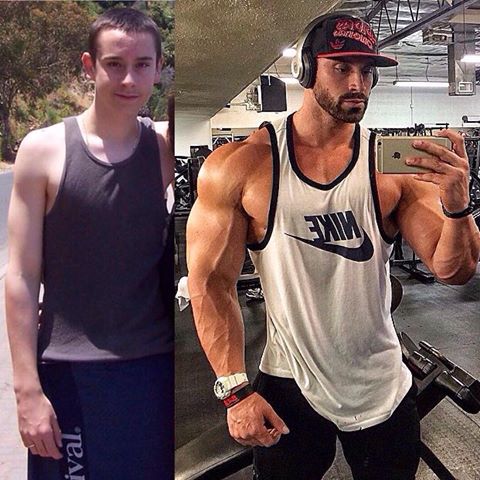 "Inspiring others is the greatest satisfaction in life, because when your 6 feet deep no one is going to remember what you had, they are only going to remember how you made them feel! This is how you become legendary!"
Accomplishments
Online Training Coach
Fitness Model
Social Media Star
Competition History
2013 NPC USA Championships, 8th
2013 NPC Phil Heath Classic, 1st
2012 NPC USA Championships, 10th
2011 NPC USA Championships, 2nd
2011 NPC Southern California Championships, 1st
---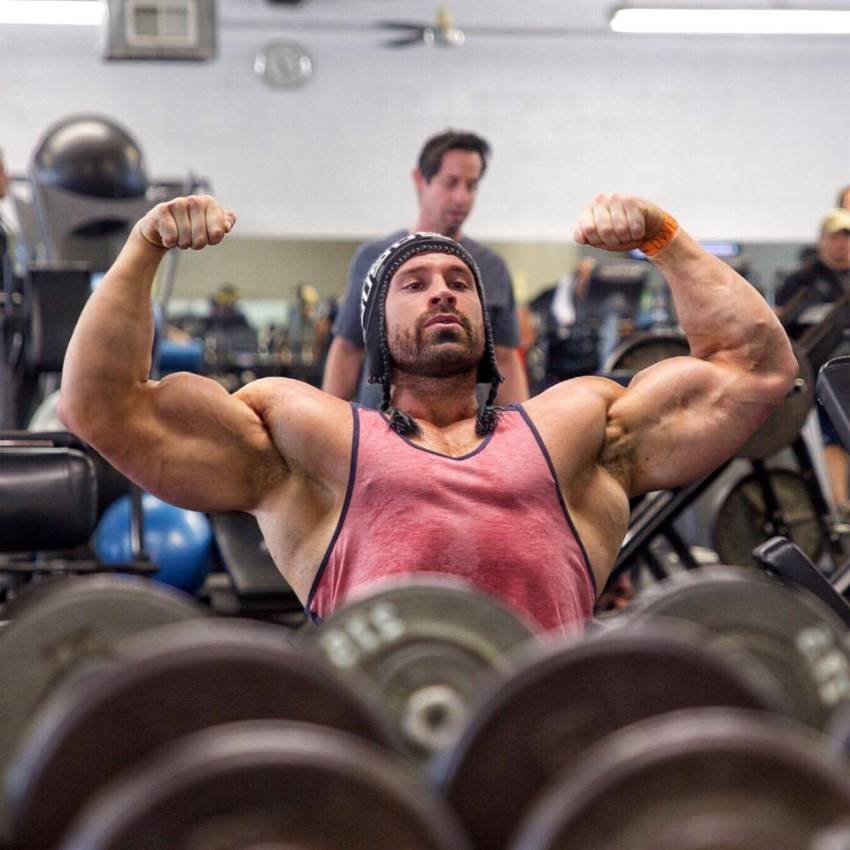 ---
Training
His Body as a Guidance
Bradley says he is one of those athletes who believes in listening to his body, rather than just sticking to what a "piece of paper says." Therefore, there's no set training routine for him. One week he may train only 3 days, or he might train every day of the week. It all depends on how he feels, and what his body is telling him.
However, there are some general guidelines Bradley tries to follow in each of his workouts. These include training for no more than 1 and a half hours, and sticking to 8-12 rep range for most of the exercises.
For larger muscle groups, he usually does 3-5 sets of each exercise. In total, around 20 sets per muscle group.
"I typically lean towards a weight that is 75-80% of my max and focus on the total amount of reps, not necessarily a rep range. Beat the books!" – Bradley Martyn
Bradley's Workout Routine
Even though he doesn't have a set training routine, this is one of Bradley's most common weekly workout splits;
Monday – Legs/Calves
Tuesday – Shoulders and Tris
Wednesday – Chest and Bis/Calves
Thursday – Back
Friday- Rest (Or low-intensity cardio)
Sat – Emphasis on Tris/Back
Sunday – Conditioning (pushing a sled, jumping rope, tire flips)
---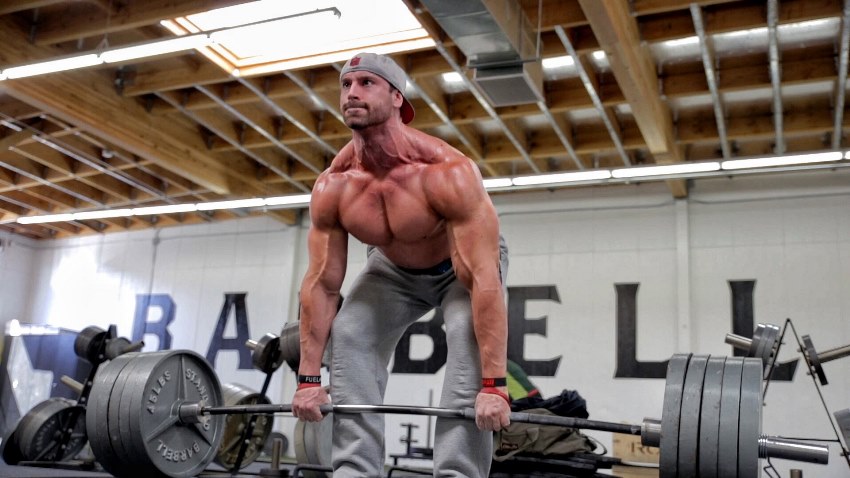 ---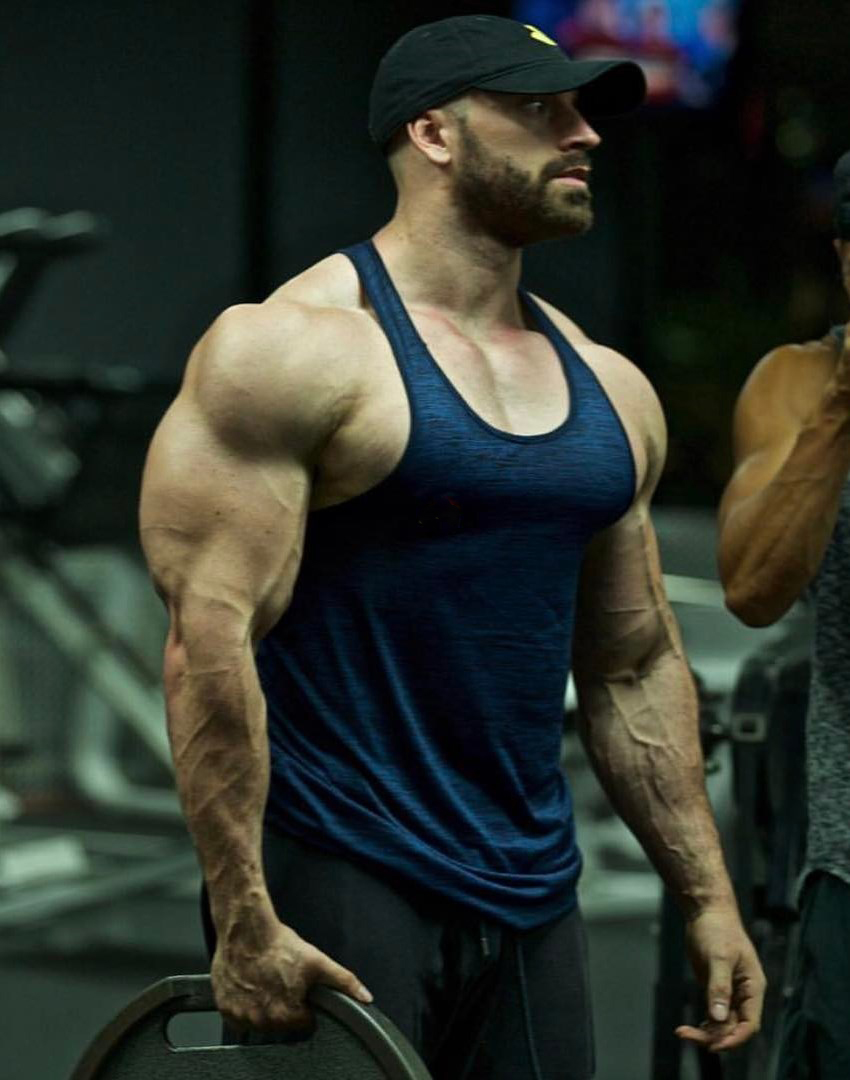 Nutrition
During the 2011-2013 period, when he competed in bodybuilding shows, Bradley practiced intermittent fasting. He would fast (not eat) for 16 hours, and then have an 8-hour window where he would eat several large meals.
Since then, he's changed his approach to be more"loose." He explains that nowadays, the only rule of his diet is to minimize carb intake, while keeping his proteins and fats high. Bradley has found this type of approach gives him the best results in terms of fat loss.
However, for muscle building phases, he may slightly increase his carb intake. As Bradley explains; "it helps my muscles recover faster, and it gives me a bit more energy."
Bradley's Top 5 Foods for Building Muscle
Salmon
Quinoa
Bell peppers
Greek yoghurt
Almond butter
---
Editor's Tip
Inspired to reach your true potential like Bradley? Read our complete guide on how testosterone booster supplements can really enhance your game!
---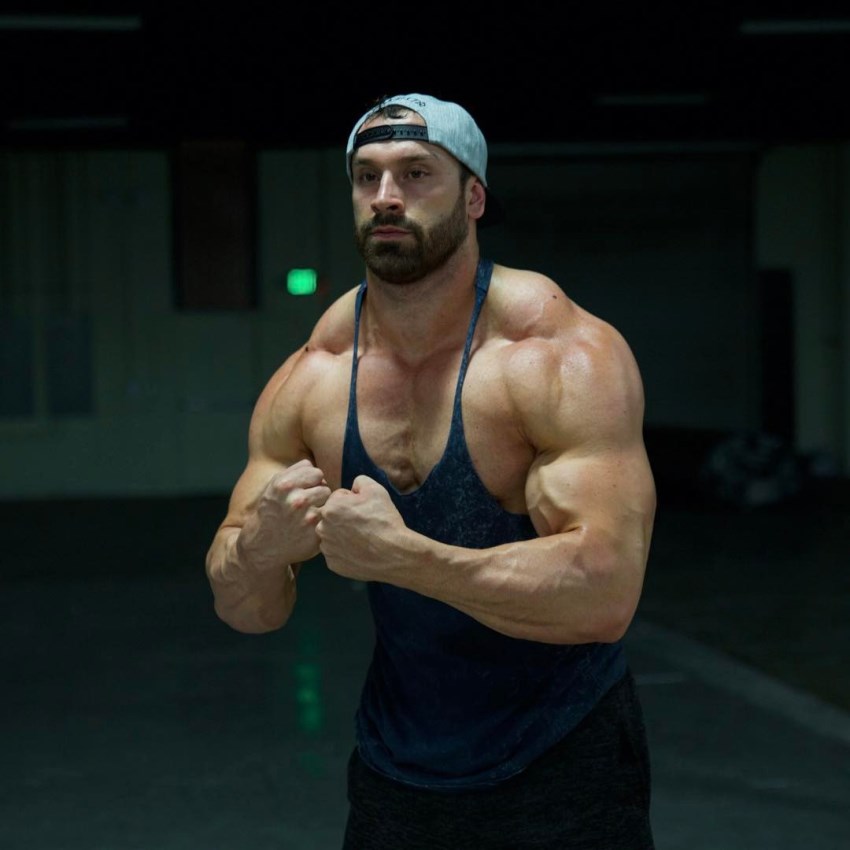 Idols and Influences
Bradley says there were many people who influenced his fitness journey. Including his friends, fans, and other competitors.
However, people that stand out from the rest are his mother, and his good friend Brandon Gerdes. Bradley says they've helped him through "the good and the bad days" in life.
---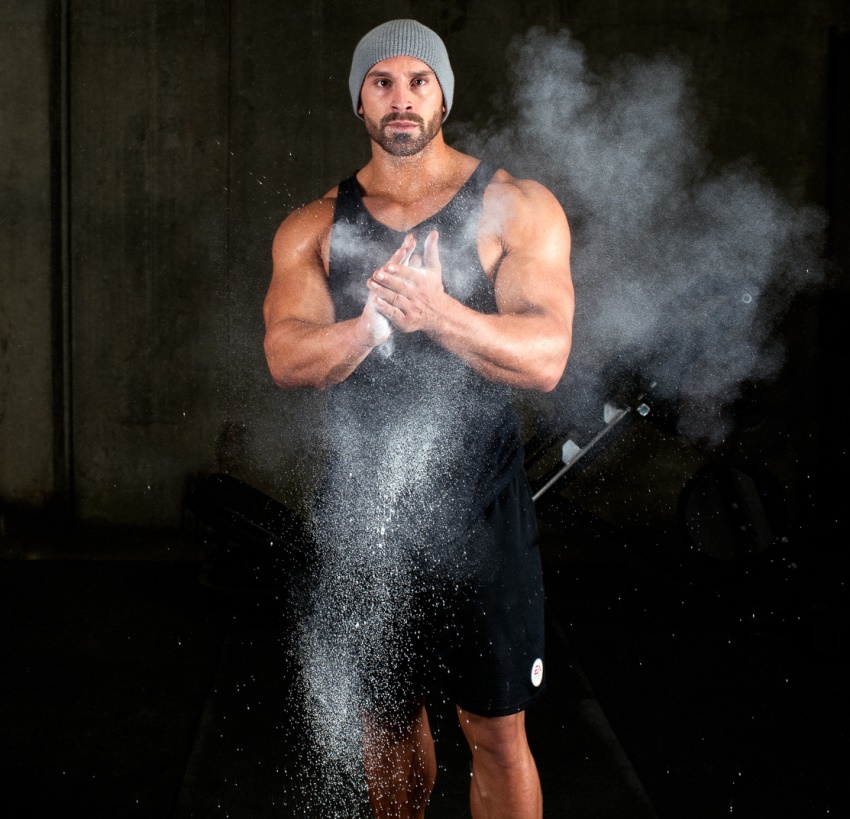 What we can learn from Bradley Martyn
Bradley Martyn has had an extremely difficult start to his life. His father took his own life when he was only 6-years old. Needless to say, having to deal with such tragedy at a young age is detrimental to progress in life, and happiness.
However, even as a child, Bradley was a strong-minded individual. He knew that some things in life were out of his control, but, he didn't let them destroy his life. Instead, he used these difficult moments to build a strong character, and later, a successful future.
As he says "things either make you, or break you." In Bradley's case, "things" made him. Through hard work and a champion-like mindset, he became an epitome of success in the online fitness world.
If anything, Bradley taught us not to give in to the outside "pressures." Even though they might seem too difficult to overcome. Bradley overcame one of the biggest tragedies imaginable to a child, and became successful in spite of it. His story is a proof that with a strong mind, you can overcome anything bad that happens in your life.