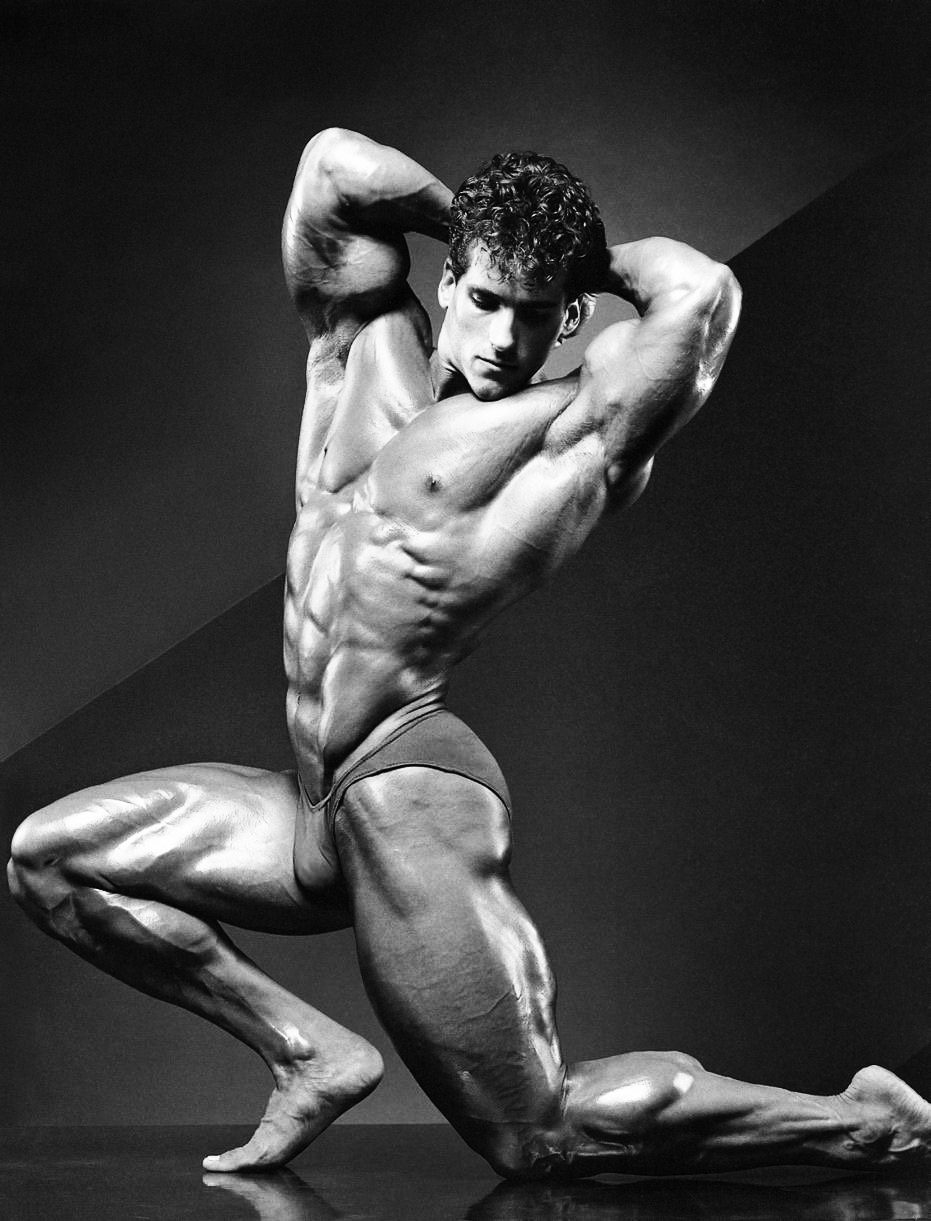 Bob Paris
American-Canadian writer, actor, public speaker, civil rights activist and former professional bodybuilder
Hard work, intelligence and good genes, this is what Bob puts his successful bodybuilding career down to. But there's more to Bob's life than good genes. He's also an artist, public speaker, writer, actor, civil rights activist.
Things weren't all smooth sailing for Bob. He was kicked out of his home at an early age leaving him to fend for himself, and at times, he was rejected by society, which once supported him and praised him as being the best competitor in the business.
Battling through life's tough situations and rising to the top of the bodybuilding world, Bob's known for having one of the best physiques in the sport. His dedication and top level conditioning secured him as one of the world's best, and this is his story:
---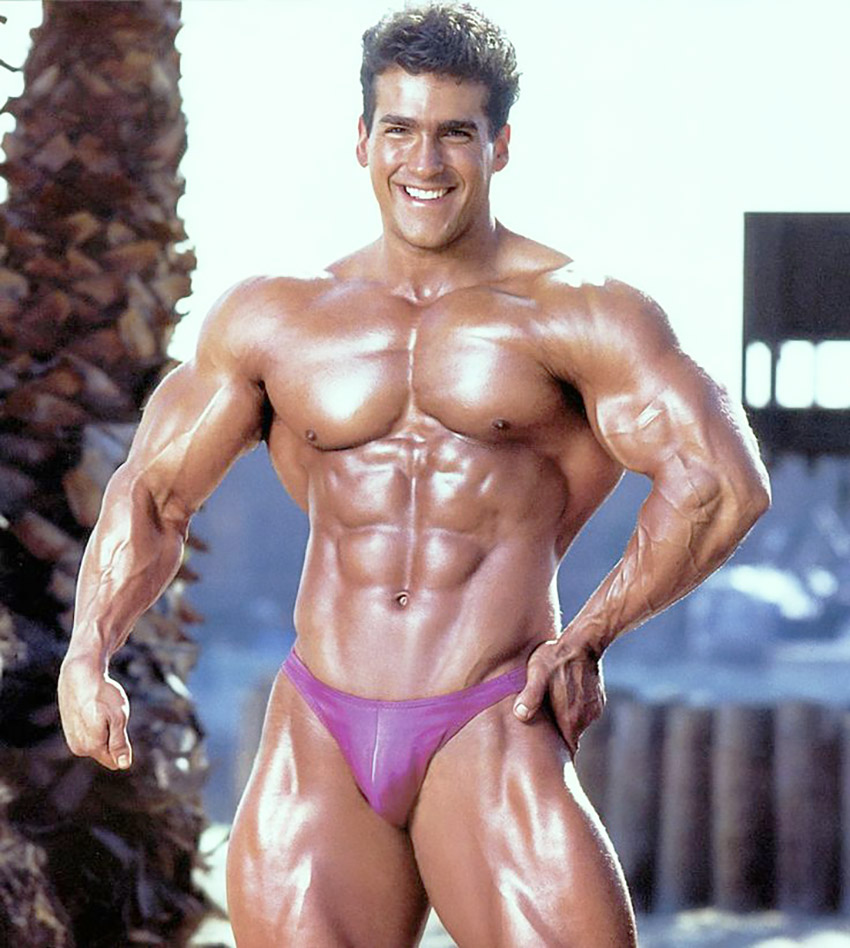 Athlete Statistics
Full Name: Robert Clark Paris
Weight
Height
Year of Birth
Nationality
215 - 225lbs (93.0 - 102.1kg)
5'10" (177.5cm)
1959
American
Profession
Alias
Era
American-Canadian writer, actor, public speaker, civil rights activist and former professional bodybuilder
Robert Paris
1980, 1990
| | |
| --- | --- |
| Weight | 215 - 225lbs (93.0 - 102.1kg) |
| Height | 5'10" (177.5cm) |
| Year of Birth | 1959 |
| Nationality | American |
| Profession | American-Canadian writer, actor, public speaker, civil rights activist and former professional bodybuilder |
| Alias | Robert Paris |
| Era | 1980, 1990 |
---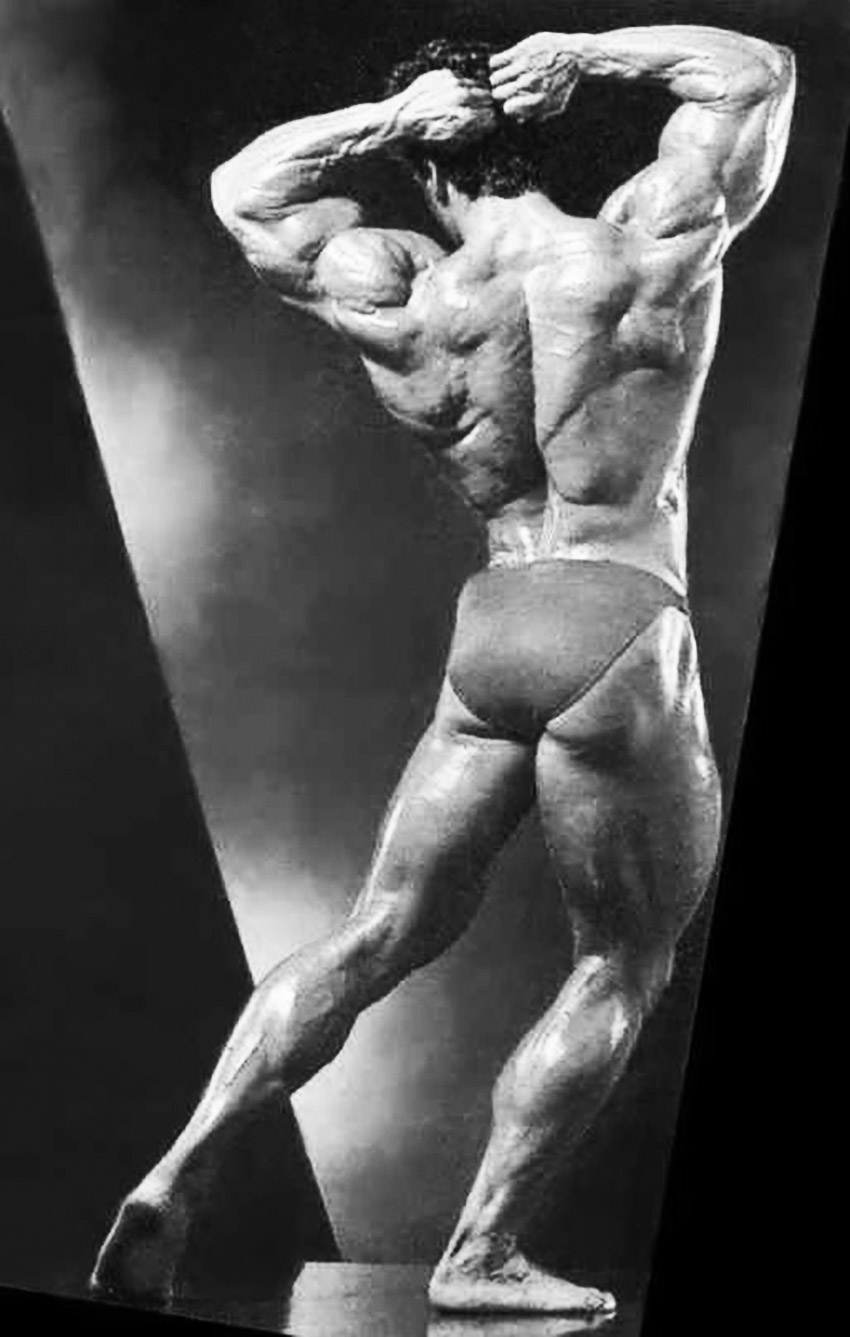 Accomplishments
1981 Mr. Los Angeles 1st
1982 Mr. California – NPC 2nd, Lightheavyweight
1982 Nationals – NPC 4th, Heavyweight
1982 IFBB North American Championships 3rd, Heavyweight
1982 NPC USA Championships 3rd, Heavyweight
1983 NPC Nationals Overall Winner
1983 NPC Nationals 1st, Heavyweight
1983 IFBB World Amateur Championships Overall Winner
1983 IFBB World Amateur Championships 1st, Heavyweight
1984 Mr. Olympia 7th
1985 Mr. Olympia 9th
1986 IFBB Los Angeles Pro Championsips 7th
1986 IFBB World Pro Championships 6th
1988 IFBB Chicago Pro Invitational 5th
1988 IFBB Grand Prix (England) 6th
1988 IFBB Grand Prix (France) 4th
1988 IFBB Grand Prix (Germany) 6th
1988 IFBB Grand Prix (Greece) 6th
1988 IFBB Grand Prix (Italy) 3rd
1988 IFBB Grand Prix (Spain) 5th
1988 IFBB Grand Prix (Spain) [2] 4th
1988 IFBB Niagara Falls Pro Invitational 3rd
1988 IFBB Night of Champions 3rd
1988 Mr. Olympia 10th
1989 Arnold Classic 5th
1989 IFBB Grand Prix (France) 3rd
1989 IFBB Grand Prix (Germany) 6th
1989 Grand Prix (Melbourne) 3rd
1989 Grand Prix (Spain) [2] 3nd
1989 Grand Prix (Spain) 3rd
1989 Grand Prix (Sweden) 4th
1989 IFBB Night of Champions 4th
1989 Mr. Olympia 14th
1989 IFBB World Pro Championships 3rd
1990 IFBB Night of Champions 14th
1991 Arnold Classic 16th
1991 IFBB Grand Prix (Italy) 5th
1991 Ironman Pro Invitational 10th
1991 Ironman Pro Invitational 11th
1991 Musclefest Grand Prix 3rd
1991 Mr. Olympia 12th
1992 IFBB Chicago Pro Invitational 10th
---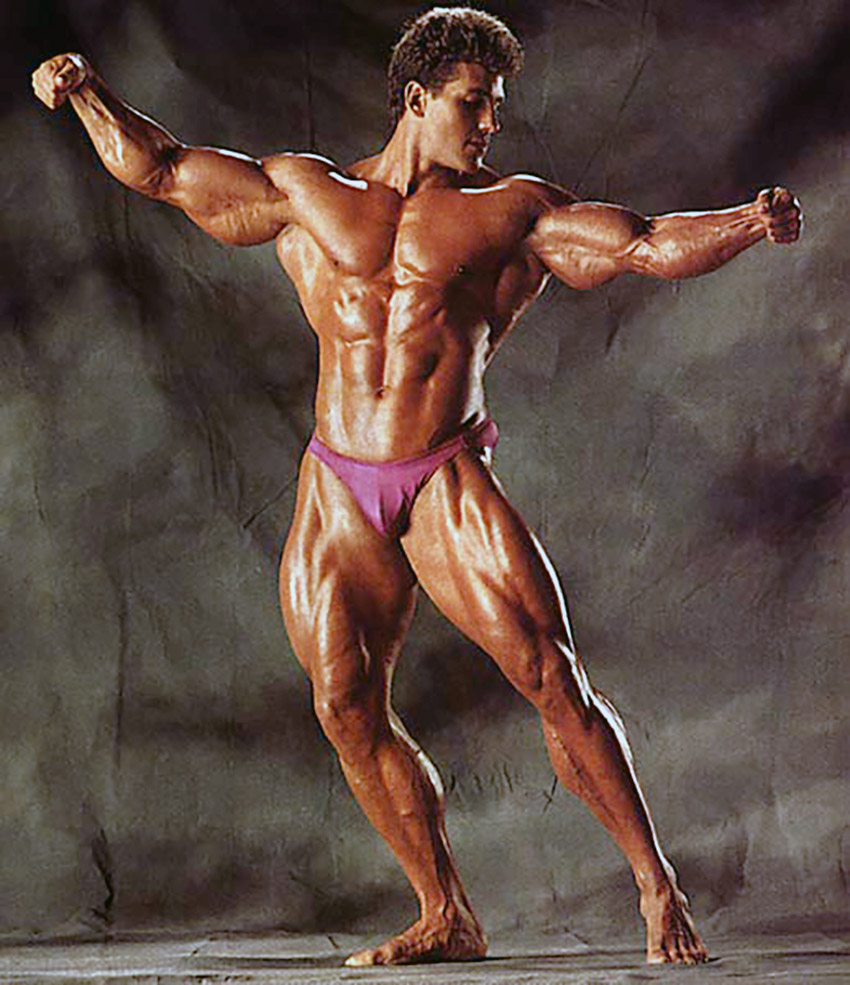 "It was a combination of hard work, intelligent training, and good genes."
Biography
Public Speaker and Social Activist
Bob Paris was born on December 14, 1959, Columbus, Indiana. He's known for being a public speaker, social activist, actor, writer, and bodybuilder. 
As a young man, Bob was a keen outdoorsman, he enjoyed hiking and backpacking through the woods of southern Indiana. He also enjoyed cycling and canoeing through local rivers. Whilst at school, Bob won awards for his drawings and paintings from the National Scholastic Awards body. He also wrote stories in his spare time.
On The Main Stage
Bob had a growing interest in acting and the theater at a young age, and by the time he was in high school, he had performed musicals such as Pajama Game and How to Succeed in Business Without Really Trying. Being a member of the International Thespian Society it was clear to see that Bob had a lot of artistic talent to share.
Playing a whole variety of sports in high school, such as football, track and field, and golf, but Bob soon stumbled upon something that would spark his interest in bodybuilding. In his sophomore years, he found an unused and dusty weights machine in the back of the basketball gym.
Gaining Strength
He started to experiment with weight training, and soon afterward he gained a lot of strength and size. So much so that this interested him more than his other sports. With his strong physical appearance and his artistic nature, paved the way for what was then considered a misunderstood world of bodybuilding.
When Bob graduated from high school he went to spend the summer in a U.S Marine Corps boot camp on Parris Island. Bob started college at Indiana State University then later moved to Indiana University in Bloomington.
---
Out On His Own
With itchy feet, Bob was soon hankering to see the world and chase his dream of becoming a professional bodybuilder, actor and eventually a writer.
When Bob turned 19 after finishing college, he returned home from Indiana and his father kicked him out of their home, this pushed Bob to take the big step and drive to California with one of his friends at the time.
Sleeping Rough
With his friend not sticking around for too long, Bob was left alone in Santa Monica, which at the time was considered the bodybuilding capital of the world. Bob's money soon ran out and he spent some time living hand to mouth and sleeping in his car.
This period didn't last for long as for Bob's hard earned efforts soon paid off when he won the Mr. Los Angeles and Mr. Southern California after only two years in LA. Then in 1983 bob won the Mr. America NCP National Championships and the Mr. Universe IFBB World Championships.
The Best In History
With a rising recognition for having one of the best bodies in the industry, he was also an outspoken public figure who insisted on bringing legitimate drug testing to the sport of bodybuilding. In 2006, Bob was named most aesthetic athlete in the history of bodybuilding by the IFBB in Flex Magazine.
---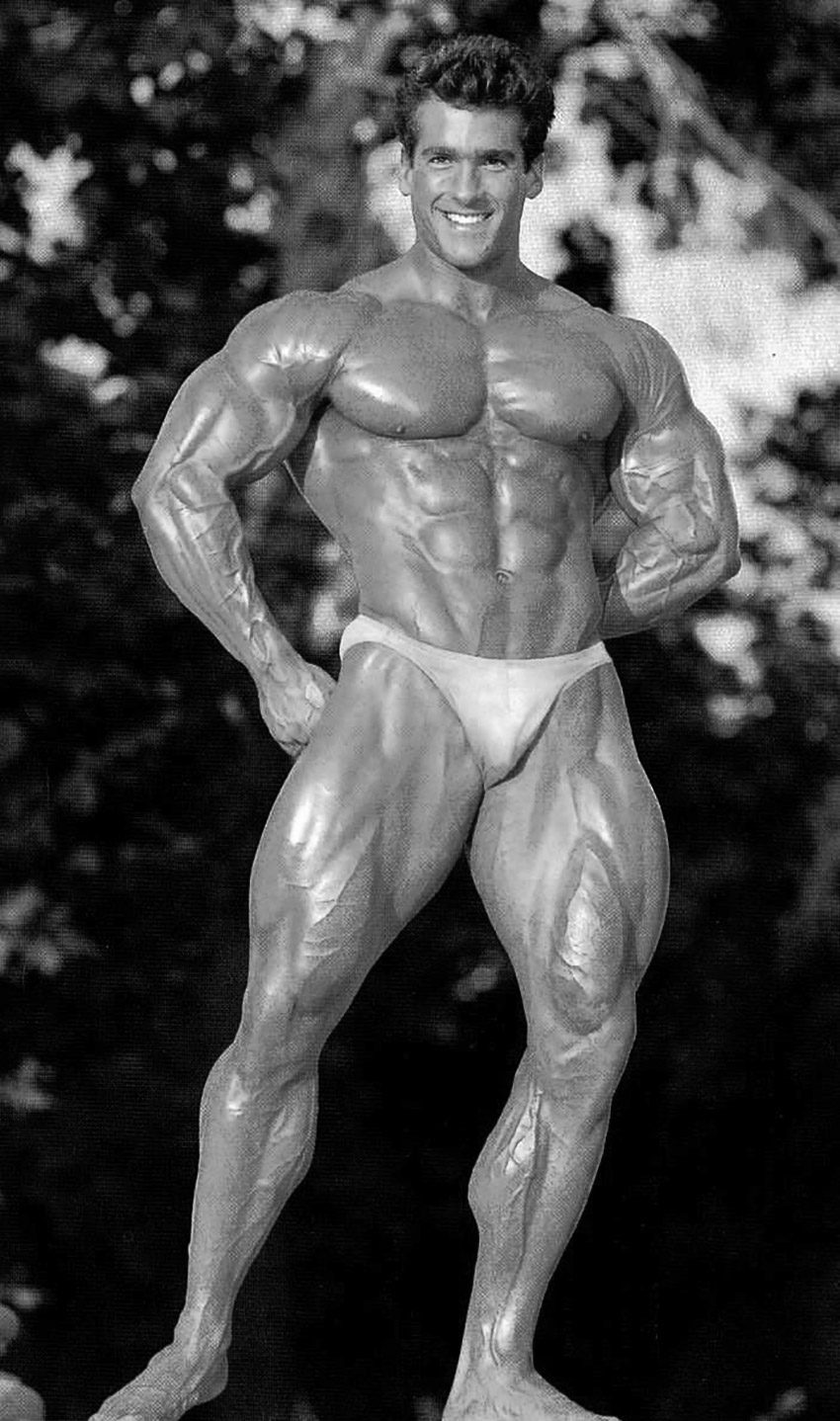 Making History
Things weren't all smooth sailing for Bob. In 1989 in an issue of Ironman magazine, Bob openly came out as a gay man. He was the very first professional sporting man in history to come out in the media whilst still competing professionally.
This news to the world ruined Bob's career, he recalls that his businesses closed and he struggled to maintain a normal life. He would receive death threats by phone and by mail. His partner at the time supported Bob as they both became public speakers for gay rights and same-sex marriages.
The Break
The strain from the public soon took its toll on their relationship, after seven years the couple went their separate ways. Bob felt that he was letting the community down, giving in to the public who said that no gay marriage will ever work. A poll at the time revealed that 70% of people in California thought homosexuality was a sin.
"I lost about 80 percent of my business. Literally had doors closed in my face… There were a number of times where my life was threatened. Some death threats came by phone, by mail."
Bob first retired from the sport in 1985, but he soon returned after only two years but then made his final retirement in 1991.
In 1996 Bob met his partner Brian LeFurgey who he legally married in British Columbia after the province changed and made all marriage laws equal in 2003. He now resides on an island in Vancouver.
---

Training
Bob's written many books on bodybuilding and training over the years, one being his book Flawless. Much like his other books, Bob highlights the key aspects of training through practical exercises such as the "10 best ways to establish your goals" and "10 best ways to build your self-esteem" which can be found in another one of his books Natural Fitness.
Bob believes that a realistic and safe approach with goal setting and visualization should play a huge part in obtaining your goals. In his book Natural Fitness, Bob describes obtaining your goals should come through self-respect for the body:
"As you establish your fitness priorities keep in mind that the whole process of taking better care of yourself should stem from a healthy respect for not only your general individuality but also your specific body. Its the only one you will have throughout your lifetime. If you spend you life detesting it and treating it badly, your quality of life inside it will be greatly diminished."
---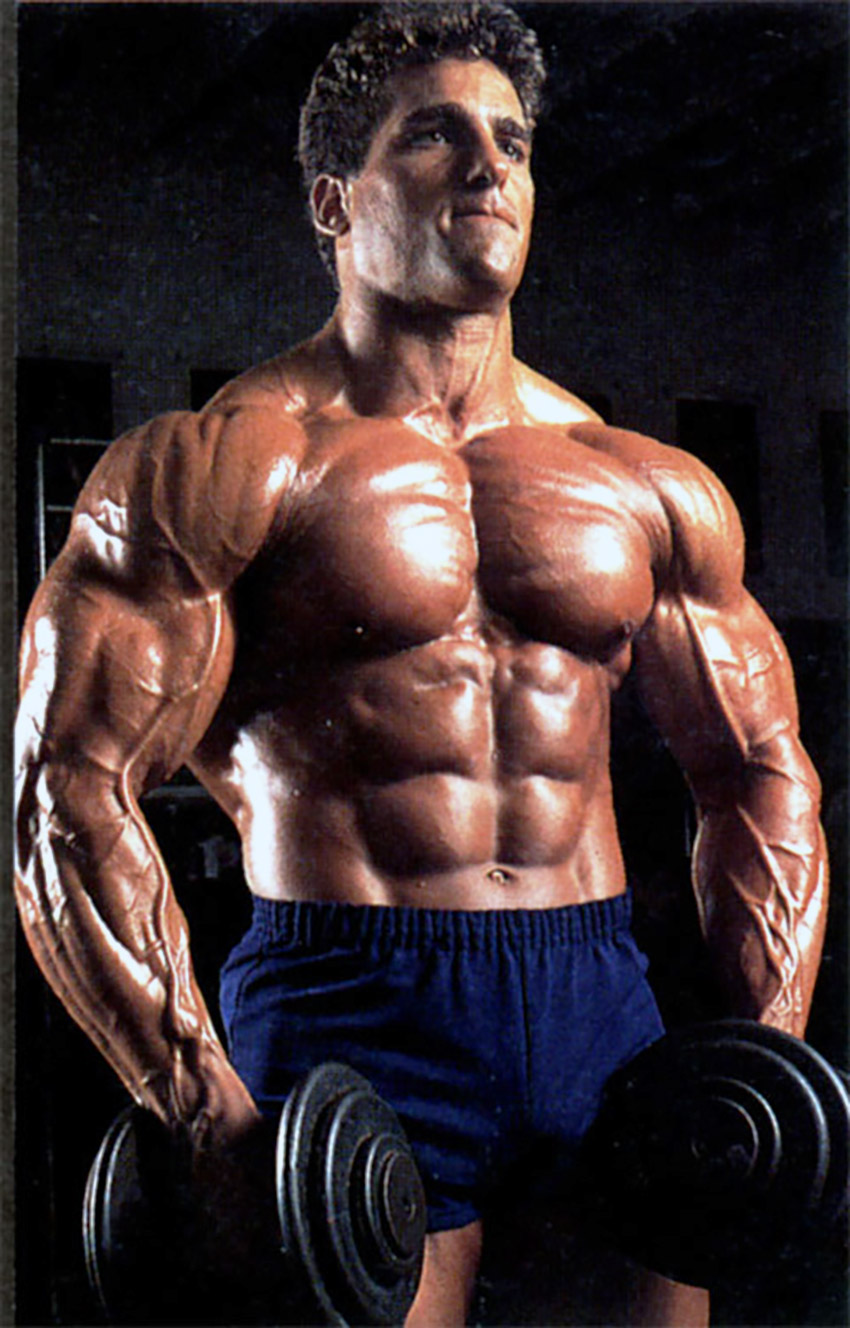 Bob's Tips For Beginners
As we can see, Bob had very much an artistic and reflective approach to life, which also transmitted into his training. In his book Flawless, he highlights another step by step protocol in which to follow for beginner bodybuilders.
Words Of Wisdom
1. Training with weights is much more than just swinging weights around. In order to be successful and avoid injury, you must learn to feel muscles being focused on.
2. Perfect exercise form is more important to your progress than lifting the heaviest weight you can pick up.
3. The combination of weight training, aerobics, good nutrition and motivational exercises is synergistic — the outcome from the combination far exceeds the result that would be experienced if any of the elements were left out.
4. Dietary supplements cannot make up for a poor diet. You must first develop a clean, balanced eating strategy that suits your goals and metabolism. Follow it diligently before even considering adding supplementation.
5. If you break you workout or nutrition plan, you should get right back on track. You shouldn't beat yourself up over it. Just pick up where you left off and move on.
6. There are several different ways to grow stronger in your workouts. Increasing the amount of weight used is only one.
7. All of your goals for a flawless body should be rooted in the reality of your body structure and your ability to invest time and effort.
8. You've learned how to visualize your flawless body in action. That vision is the drawing board on which you can sketch further images of success.
9. "Just do it now" is a personal rallying cry that will get you to push forward when you feel like doing anything else in the world rather than training and eating clean.
10. Through perfecting your exercise form, you've learned the difference between appropriate pain, such as the burn in the muscle, and injurious pain.
11. Positive affirmation cards can plant emotional success messages. The process has begun to replace negative body images with high self-esteem.
12. You know now that you can do it. You have the ability to physically control your body through exercise and nutrition.
13. Rest and recuperation is as essential to your gains as the exercise itself.
14. Yo-yo, crash dieting never works.
15. You've learned to use positive failure as a guideline for when a set is complete. You've used focus and concentration to give your fullest power to each set.
---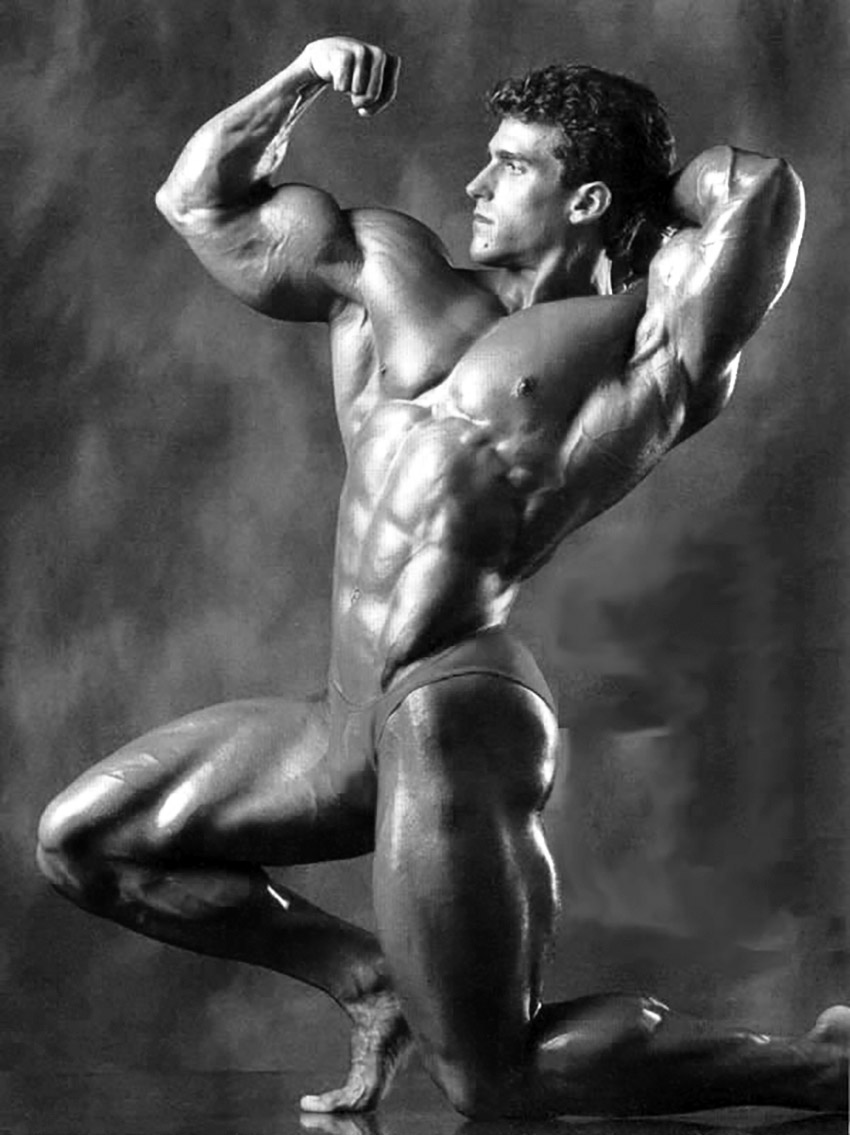 Nutrition
Referring to Flawless, Bob highlights the importance of detailed nutrition and constant supply of food throughout training. Stating that if you can afford to buy the food, then there should be nothing to stop you from preparing it and making sure you hit your 5 a day meal plan.
"Let me simply say – you have no excuse not to constantly eat five or six meals each day. The only way you will make 100 percent progress on this program is by eating all those meals. As long as you can afford to buy food, nothing should stop you away from your meals. You must become a consistent, disciplined eating machine. If you work away from home or travel, buy several sealable plastic containers, fix and pack all your meals and take them with you. Use a small cooler to keep the food from spoiling. You must set up an environment for keeping yourself on track. If you think you can wing it at restaurants along the way, you'll be setting yourself up for failure."
Diving into his nutrition advice a little further, we can see that Bob certainly knows his stuff when it comes to proteins, carbohydrates, and also the nutrients that your body requires in the form of vegetables.
"Eat your vegetables! You probably haven't heard that phrase since you were a kid. Well, I hate to say this, but now that you're an adult it applies more than ever. Fibrous vegetables serve as the mortar that holds the bricks of your nutrition together. While protein and complex starchy carbohydrates are the mainstays of a healthy diet, vegetables are the dietary stabilizers. They stabilize your insulin release and therefore your blood sugar. They are also essential in the digestion, assimilation and elimination process that all food goes through."
---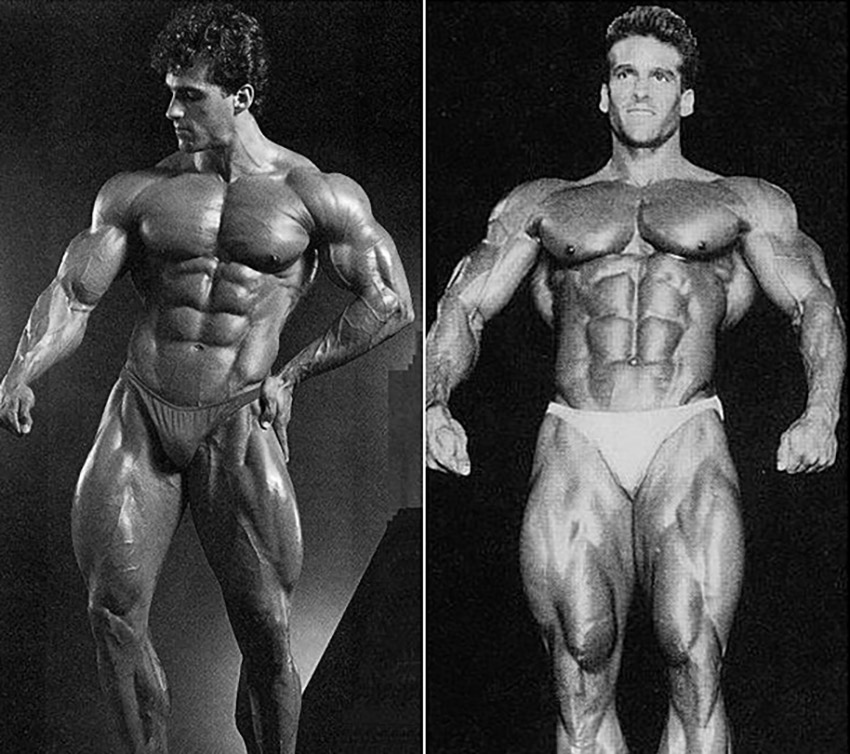 Idols and Influences
It's safe to say that Bob was first influenced when he discovered the weights machine in the back of his old high school gym. Practicing the correct form of weight training and discovering a love that would last a lifetime, Bob knew then and there, this was his chosen path.
Since then, his love for the arts and sports pushed him to sculpture his own body to perfection. Dedicating his life to the sport of bodybuilding, Bob successfully created a name that will echo in history as having one of the best bodies the sport has ever seen.
---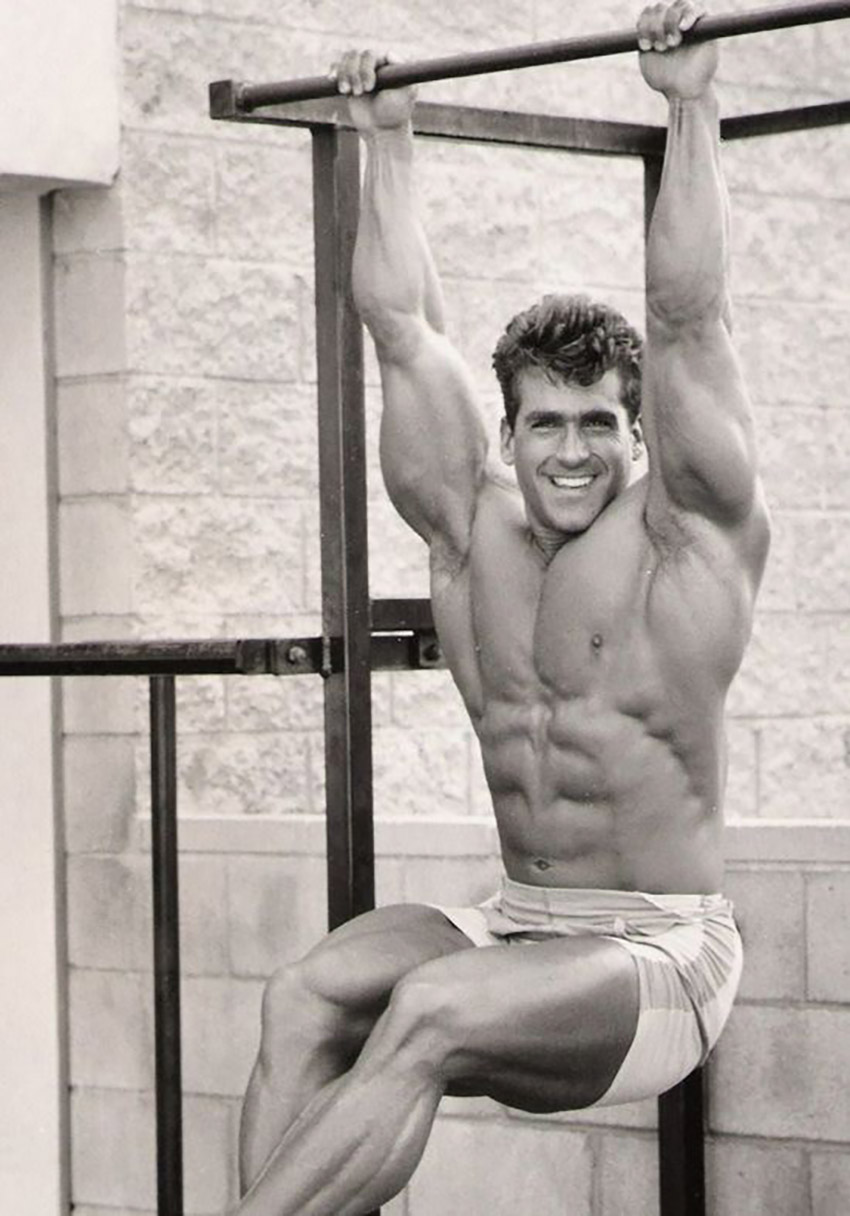 What we can learn from Bob Paris
When looking back throughout Bob's life, we can see his two loves (sports and the arts) pushed him to succeed and create a successful life for himself, even through life's uncertainties. His drive and ambition to grow and break the mold, both in bodybuilding and in his personal life, stands as a positive message to anyone facing similar situations in their own life.
From living hand to mouth in his car as he tried to build a name for himself, to the time he was shunned by society for being the first professional sports person to openly announce he was gay. He battled through and continued to speak for those who didn't have a voice and continued to support his love for bodybuilding and equality.
He not only proved he was one of the best bodybuilders of all time. It's clear to see that Bob's also a determined, hard working and a reflective man. His passion for helping others and his legacy of having one of the best physiques in the industry continues to stand true today. With the right mindset, drive and consistency, you too can have your very own physique of greatness.