Bill Pettis was a bodybuilder who at his prime, rivaled big names in the Golden Era of bodybuilding, including the likes of Arnold Schwarzenegger and Lou Ferrigno.
He was one of the biggest figures on the bodybuilding scene back in the 1970s and 80s, mostly down to his huge 23 1/4″ biceps. This would eventually earn him the title of 'The Man With The Biggest Biceps in The World'.
Bill never reached his full potential however, as his career in bodybuilding failed to take off. He became homeless in the latter stages of his life, but was regularly seen around Muscle Beach, right up until the moment he sadly passed away.
---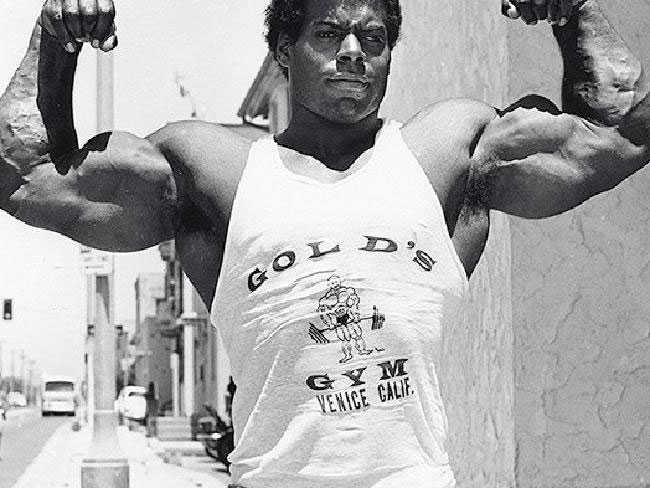 Athlete Statistics
Full Name: Bill Pettis
Weight
Arms
Date of Birth
Date of Death
225 - 235lbs (102.1 - 106.6kg)
23 1/4"
December 23, 1946
September 27, 2016
Age at Death
Nationality
Profession
69
American
Bodybuilder
Era
1970, 1980
| | |
| --- | --- |
| Weight | 225 - 235lbs (102.1 - 106.6kg) |
| Arms | 23 1/4" |
| Date of Birth | December 23, 1946 |
| Date of Death | September 27, 2016 |
| Age at Death | 69 |
| Nationality | American |
| Profession | Bodybuilder |
| Era | 1970, 1980 |
---

Accomplishments
Competitions
1971: Pro Mr America – WBBG, 13th placed finish
1972: Pro Mr World – WBBG, 5th placed finish
1974: Mr Eastern America – WBBG, 5th placed finish
1975: World Pro Championships – IFBB, Heavyweight, 3rd place finish
---

Biography
Early Life
Bill Pettis was born in Harrisburg, Pennsylvania on the 23rd December 1946. He was raised in a large family, growing up with six other siblings.
Bill was close to his twin brother Bobby in particular, who would regularly check up on Bill to ensure his well being when he later in his life had issues with homelessness.
In his earlier days, Bill would rely on jobs such as a nightclub bouncer, piano mover and a bodyguard in order to make ends meet. This would continue to be a common source of income for him throughout his life.
Fitness Beginnings
Bill's career in fitness began from a young age, starting out by training with home-made cinder-block weights. He was a very competitive sportsman, with it being his wish to obtain a physique that could improve his performance in sports such as baseball and football.
However, Bill needed to support his large family at home, so his fitness journey eventually took a different direction. This is when Bill turned to bodybuilding to build upon his athletic physique, as he knew he had the potential to grow further.
Soon enough, Bill began to make a name for himself in the early stages of his bodybuilding career. Maximum effort was put into his training – this would later see him begin to enter bodybuilding competitions as he approached his peak condition.
At His Prime
Bill was a figure in bodybuilding that had the potential to enjoy the success that found its way into Arnold Schwarzenegger's life. He became the poster boy for the 1984 Olympics held in L.A. – being one of the highlights of a career that never fully kicked into gear.
Among the bodybuilding community, Bill was a highly popular character, liked by everyone who met him. He would give his all in the gym, earning him a huge amount of respect from his companions.
Bill had various opportunities for financial gain in his prime, however, he never really took full advantage when the time came. In relation of his failure to do so, a close friend of Bill had this to say:
"He lived off the Olympics and 'the biggest arms in the world' rep for years.' 'Bill didn't want to work hard enough or expand his horizons'".
---

Bill Pettis before and after.
Competition History
Bill entered his first competition in 1971 when he took part in the Pro Mr America. He was able to earn himself a 13th placed finish, using this as a platform to send himself onto his next competition.
In 1972, Bill entered the Pro Mr World and was able to finish in fifth place. This was an improvement on his previous competition, so he knew his hard work in the gym was paying off.
Bill then continued to channel all his energy into the gym, training regularly to improve on his physique. His next competition came in the year of 1974, which saw Bill enter the Mr Eastern America competition, where he again finished in fifth place.
However, 1975 would be the last year in which Bill would appear in a competitive bodybuilding show. He stormed to a 3rd placed finish at the IFBB World Pro Championships – this would be the biggest achievement that he would earn in his competitive bodybuilding career.
When His Life Took a Turn for The Worse
Bill would continue to train regularly despite not taking the chances that could have propelled his career to the next level. Big name colleagues who Bill trained with in his heyday went on to achieve fame even outside of the bodybuilding profession, but Bill had failed to truly live up to his reputation.
He was good friends with Gold's Gym owner Joe Gold, who supported Bill throughout difficult times, including when he was intermittently homeless. He allowed Bill to train in the gym for free, and sometimes even sleep there.
However, by 2004, Joe Gold sadly passed away. This hit Bill hard, leaving him feeling absolutely distraught. It became a turning point in his life, as he commenced on a downward spiral.
Bill became permanently homeless, developing an addiction to alcohol. He was now in the shadow of his former self, and a far cry from the peak of his career in which he earned himself the title of 'The Man With The Biggest Biceps in The World'.
Staying in The Public Eye
Becoming homeless in the wake of Joe Gold's death was the result of Bill's downward spiral. He had been homeless on occasion prior to Gold's death, but this became a permanent situation in the latter stages of his life.
People walked by not realizing who Bill was, with many regarding him as a peculiar character due to his appearance. He had lost most of his front teeth, and was regularly seen wearing posing trunks around Muscle Beach, flexing his arms as passersby took photos of him.
At one point, Bill had wanted to enter the over 60s category in a local bodybuilding competition at Muscle Beach. However, he was banned from the weight pen by the organizers due to his alcoholism that had taken over his life.
But this showed that Bill hadn't given up on his bodybuilding dream despite reaching a low point in his life. He would tell the story of the days in which he reached his prime, offering him the chance to hold onto the one thing he had dedicated his entire life to – bodybuilding.
His Final Days
In Bill's final days, he was said to be visiting his hometown where his family members still resided. He was due to attend a family reunion, however he never made it there. Bill sadly passed away on the 27th September 2016, at the age of 69.
His body was discovered in a creek bed in Pennsylvania, with his death later being ruled by coroners as an accidental drowning. He was found with a duffel bag which contained photos of him training in his heyday, including photos taken with his bodybuilding companions such as Arnold Schwarzenegger.
News of Bill's death quickly spread, with many expressing their sadness upon hearing that Bill had passed away. Rich Piana had this to say:
"Rest in peace Bill and you will be missed, and you truly were a legend".
---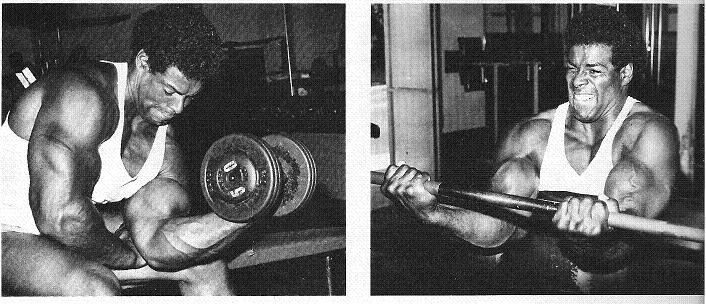 Training
Bill's biggest asset was undoubtedly his huge arms. This made him the envy of his bodybuilding colleagues including Arnold Schwarzenegger and Lou Ferrigno.
However, he would spend up to a staggering six hours per day training his arms. This led to his body shape becoming rather disproportional through a lack of focus on his other muscle groups.
On Bill's physique, Jerry Brainum had this to say:
"Everybody loved him. But he was like a specialty bodybuilder. His arms overshadowed the rest of him".
In his day, Bill would perform an arm workout using extremely heavy weights at low reps, consisting of the following exercises:
Bill's Arm Routine
Barbell Cheat Curl – 220kg (5 sets, 6 reps)
Scott Bench Curl – 5 sets; 6 reps, 160
Barbell Curl – Strict 180kg (5 sets, 6 reps)
Tricep Pushdowns – 150kg (5 sets, 6 reps)
Standing Tricep Press – 225kg (7 sets, 6 reps), 275kg (3 sets, 6 reps), 315kg (3 sets, 4 reps)
Parallel Bar Dips – 4 sets of 25 reps
Reverse Triceps Pushups: 6 to 8 unweighted sets of 50 reps
---

Nutrition
Bill wanted to build upon the physique he had worked hard for, however he refused to take steroids. He had tried using supplements earlier in his career, but it was his wish to remain natural. He was proud of the fact he had earned his physique the way he did, so wanted to continue this.
Bill instead placed emphasis on consuming a high amount protein from natural sources, and was reported to eat up to 40 eggs a day. This allowed him to recover quickly from his intense workouts, whilst continuing to build muscle mass.
However, Bill often lacked funds due to working low paid jobs, in addition to failing to make any financial gain from his bodybuilding career. So, Bill would revolve his diet around cost effective options, such as the ones listed below:
Daily Diet
Eggs
Bacon
Steak
Fish
Vegetables
Fruit
Whey Protein
---

Idols and Influences
At the peak of his career, Bill trained with big name bodybuilders such as Arnold Schwarzenegger at the world renowned Gold's Gym in California. Arnold held Bill in high regard, and upon his death in 2016, had this to say about him:
"Bill Pettis was one of my favorite training partners. He had the biggest arms I've ever seen but more importantly, he had the biggest heart. I'm going to miss him".
This shows that despite Bill's fall from fame, he was still respected by some of the biggest names in the bodybuilding industry. He will be a character that will be sorely missed, as his presence is no longer felt around Muscle Beach.
---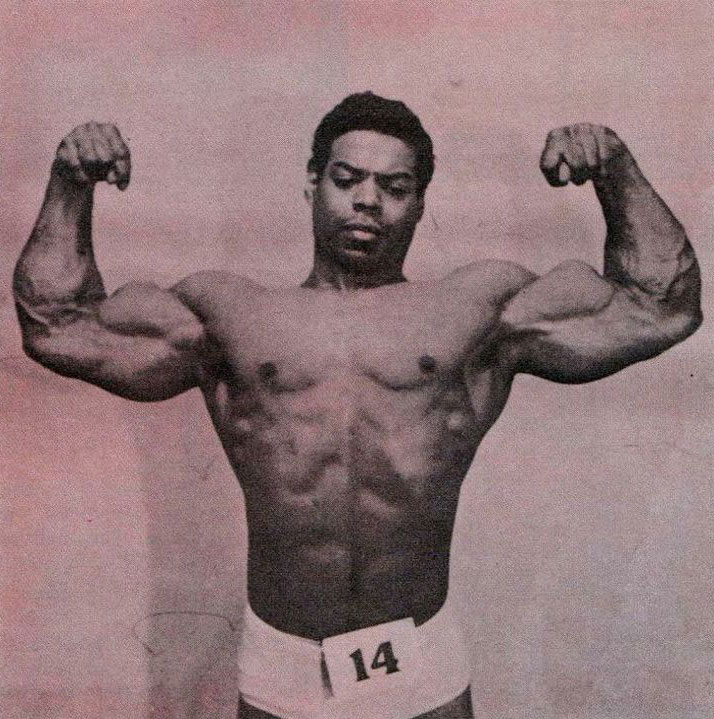 What we can learn from Bill Pettis
Bill Pettis had the world at his feet at the height of his career. He could have gone on to better things, enjoying remarkable success along the way. But he didn't quite catch a break like Arnold Schwarzenegger did, although he certainly had the potential for it.
Bill's life was a case of rise and fall, and ultimately, the chances he didn't take meant that his career would never reach the heights it could have.
However, even though he didn't make the best choices, he will always be remembered as a kind and gentle bodybuilding legend. If we can learn anything from Bill it is; the effect we have on others matter more than riches and fame.