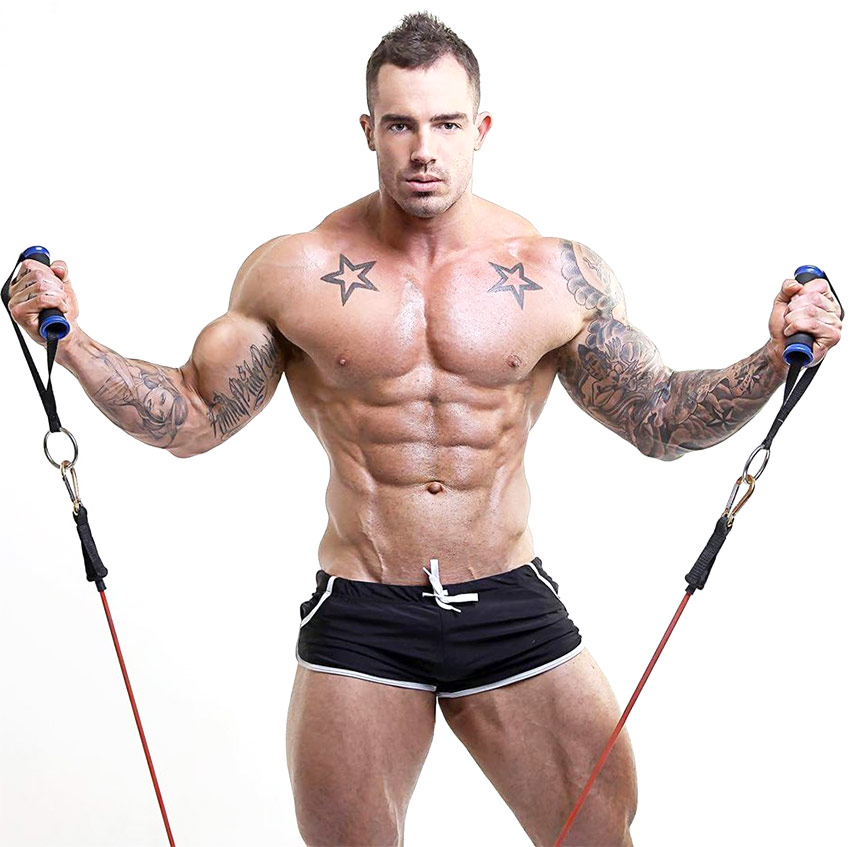 Ash Edelman
Bodybuilder, Personal Trainer, Entertainer
From coal miner to professional bodybuilder, Ash Edelman has become a fitness icon after sculpting a great physique.
He entered his first competition in 2014, and earned his Pro Card in 2016 – an impressive feat in such a short space of time.
But he started by training on his days off from the mines in Australia. This is his story:
---

"i made it my mission to become a sponsored athlete and an inspiration to people what want to begin there journey."
Athlete Statistics
Full Name: Ash Edelman
Weight
Height
Chest
Waist
205 - 215lbs (88.5 - 93.0kg)
5'10" (177.5cm)
43"
32"
Year of Birth
Nationality
Profession
1989
Australian
Bodybuilder, Personal Trainer, Entertainer
Alias
Era
edelfitness
2010
| | |
| --- | --- |
| Weight | 205 - 215lbs (88.5 - 93.0kg) |
| Height | 5'10" (177.5cm) |
| Chest | 43" |
| Waist | 32" |
| Year of Birth | 1989 |
| Nationality | Australian |
| Profession | Bodybuilder, Personal Trainer, Entertainer |
| Alias | edelfitness |
| Era | 2010 |
---

Accomplishments
Competition History:
2014 UKBFF Stars of Tomorrow, up to 90kg Bodybuilding – 1st
2015 BodyPro, Muscle Model – 1st
2016 PCA East Coast, Muscle Model – 1st
2016 PCA British Finals, Muscle Model – 1st, British Champion
2016 WBFF European Championship, Amateur Muscle Model – 1st (Pro Card)
Qualifications:
Level 3 gym instructor
Level 4 personal trainer
Diploma in sports nutrition
Diploma in personal nutrition
 ​Sports supplementation
​First Aid
---

"My story started seriously back in 2012. I always dipped my toe in to the fitness life every now and again but it took a defining moment for me to take it seriously."
Biography
Early Years
Born and raised in the Sunshine Coast, Queensland (Australia), Ash Edelman had always been athletic growing up – he participated in rugby union, rugby league, skiing, and surfing.
After graduating from high school, Ash began working in the mines. However, he was a party animal, regularly eating junk food and drinking alcohol.
Towards the end of 2010, at 21-years-old, Ash became unhappy with his level of fitness. After realizing he was breathless from walking up stairs, he knew he had to make a change.
Start of Fitness Journey
In 2012, at the age of 22, Ash entered the gym and arranged to be trained by a personal trainer. With his new-found motivation to get fit, he began training on his week off from working in the mines.
For the next 2 years, Ash trained hard to make progress, sculpting his dream physique.
---

Ash's transformation from 2010 to 2016.
---
Move to UK
In 2014, Ash left his job in the mines and moved to London, England. At this point, he'd built an aesthetic body and started working as a male stage entertainer.
Alongside this job, he also worked as a personal trainer during the day. Admired for his aesthetics, and was encouraged to compete in bodybuilding shows.
First Competition
After 12 weeks of intense preparation, Ash decided to enter his first competition at the age of 24 – the 2014 UKBFF Stars of Tomorrow.
Impressively, he walked away from his debut show with the trophy. This made him realize he had a future in the sport, and he set his sights on becoming a professional bodybuilder.
---

Ash at the 2014 UKBFF Stars of Tomorrow competition.
---
More Success
Riding high from his victory, Ash didn't waste any time in entering more competitions. He walked on stage at the 2015 BodyPro in the Muscle model category, hoping to make a name for himself.
Ash managed to replicate his success, placing 1st – but the trophy wasn't the only thing he'd won. The Australian has earned a professional photo shoot with a reputable photographer.
---

---
Pro Card
Ash left 2015 positively, but he was even more successful in 2016. He began the year by placing first in the PCA East Coast show, also taking home a trophy in the PCA British Finals.
However, his proudest moment up to this point came in the 2016 WBFF European Championship. This was the first time that Ash had the chance to become a professional bodybuilder.
He beat all expectations by walking away with the trophy. He'd realized his dream since beginning his career in the industry, taking home his Pro Card.
---

Ash posing with his Pro Card after winning the 2016 WBFF European Championship.
---
Social Media Star
Ash's success hadn't gone unnoticed. His social media profiles began attracting masses of followers, being admired for his incredible physique and work ethic.
By the end of 2016, at the age of 26, Ash had become an online sensation.
"From my victories and photo shoots, my social media following shot up and my name was beginning to get noticed."
---

"I've been told how insane it is for the amount i have done in a short time.

The best part is that this is only the beginning, and the most rewarding part is the messages from people saying how much i have inspired them."
---

---

"During this first couple of months I was also working as a PT in North London. I met a bloke that worked there that convinced me to give competing a go."
Idols and Influences
Ash names his family and friends as his main influences – they were the ones who encouraged him to begin competing as a bodybuilder, and to succeed as one.
---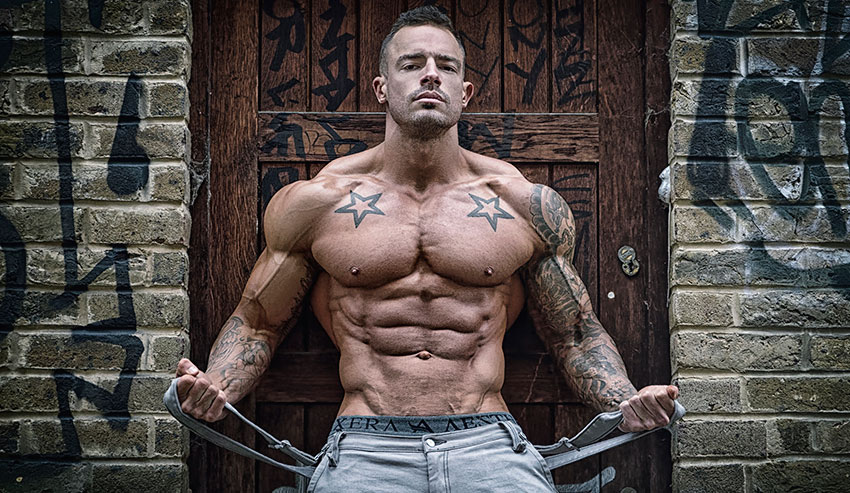 "I believe that if you change your mindset what your body can do is insane."
What we can learn from Ash Edelman
Ash's story has taught us to not be afraid of change – he made the big move from Australia to the UK, to turn his life around and find success.
You should also know the value of hard work. If you want something hard enough, you'll achieve your ambitions in the end.