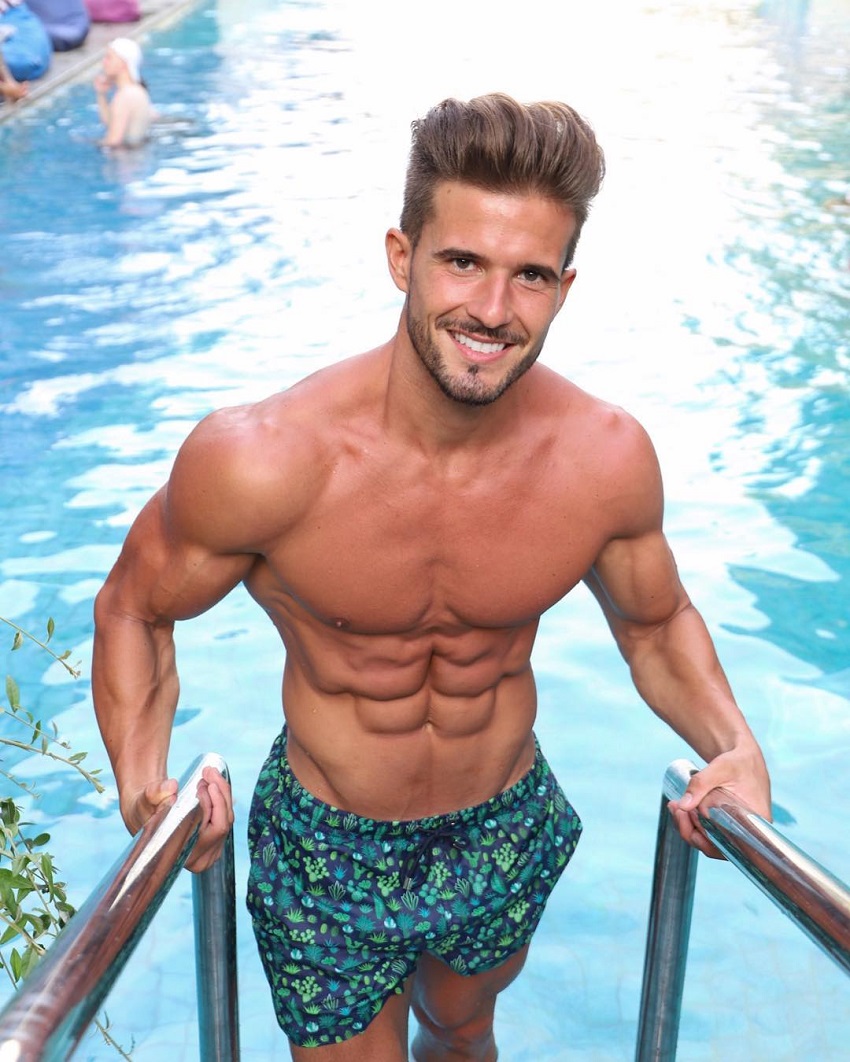 Antonio Pozo
Fitness Model, Industrial Engineer
From a soccer player in his youth to a full-time fitness model and competitor. Antonio Pozo has always loved training and keeping fit.
With years of dedication to a healthy lifestyle, he's built a lasting career in the industry of fitness.
Today, Antonio is known as a sponsored athlete and model with an industrial engineering degree.
With a huge 'thirst' for success and growing recognition, there's a lot more to come from him.
This is his story:
---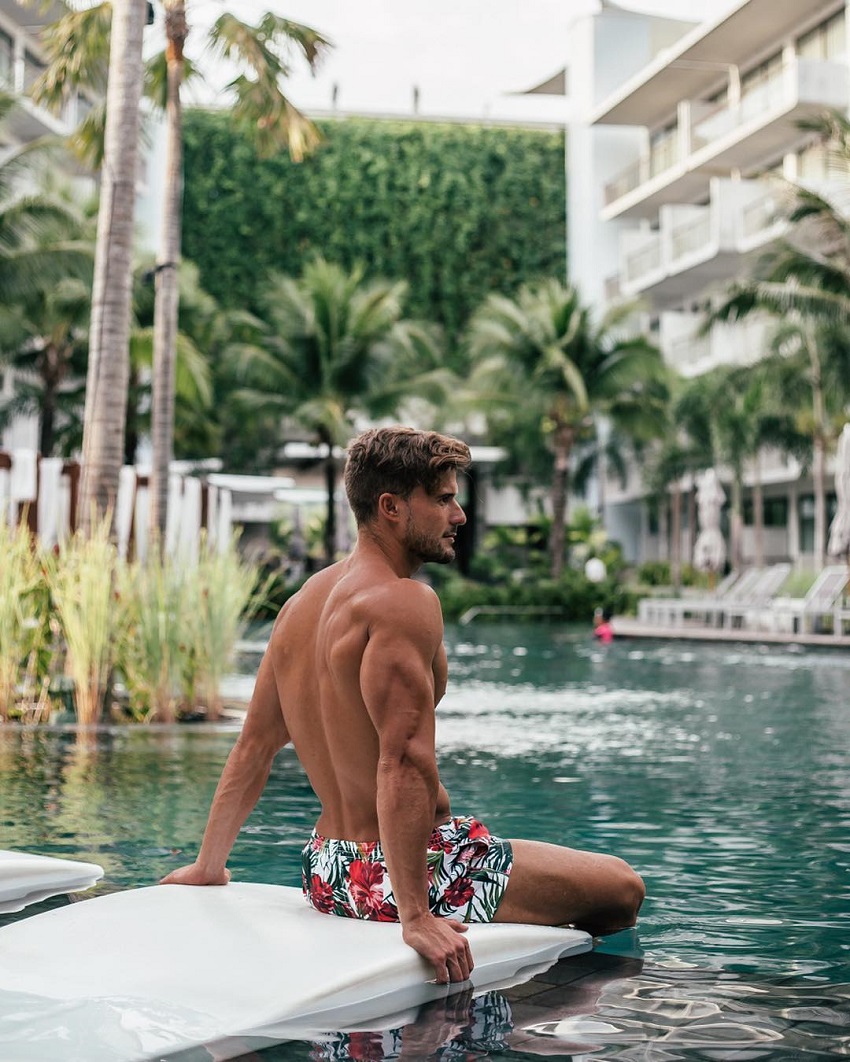 "My name is Antonio Pozo, and I am a fitness-model from the south of Spain. It's been quite the ride ever since I started my career as a model. I am now a sponsored fitness athlete and competitor."
Athlete Statistics
Full Name: Antonio Pozo
Weight
Height
Age
Date of Birth
175 - 185lbs (79.4 - 83.9kg)
5'11" (180cm)
34
February 14, 1989
Nationality
Profession
Era
Spanish
Fitness Model, Industrial Engineer
2010
| | |
| --- | --- |
| Weight | 175 - 185lbs (79.4 - 83.9kg) |
| Height | 5'11" (180cm) |
| Age | 34 |
| Date of Birth | February 14, 1989 |
| Nationality | Spanish |
| Profession | Fitness Model, Industrial Engineer |
| Era | 2010 |
---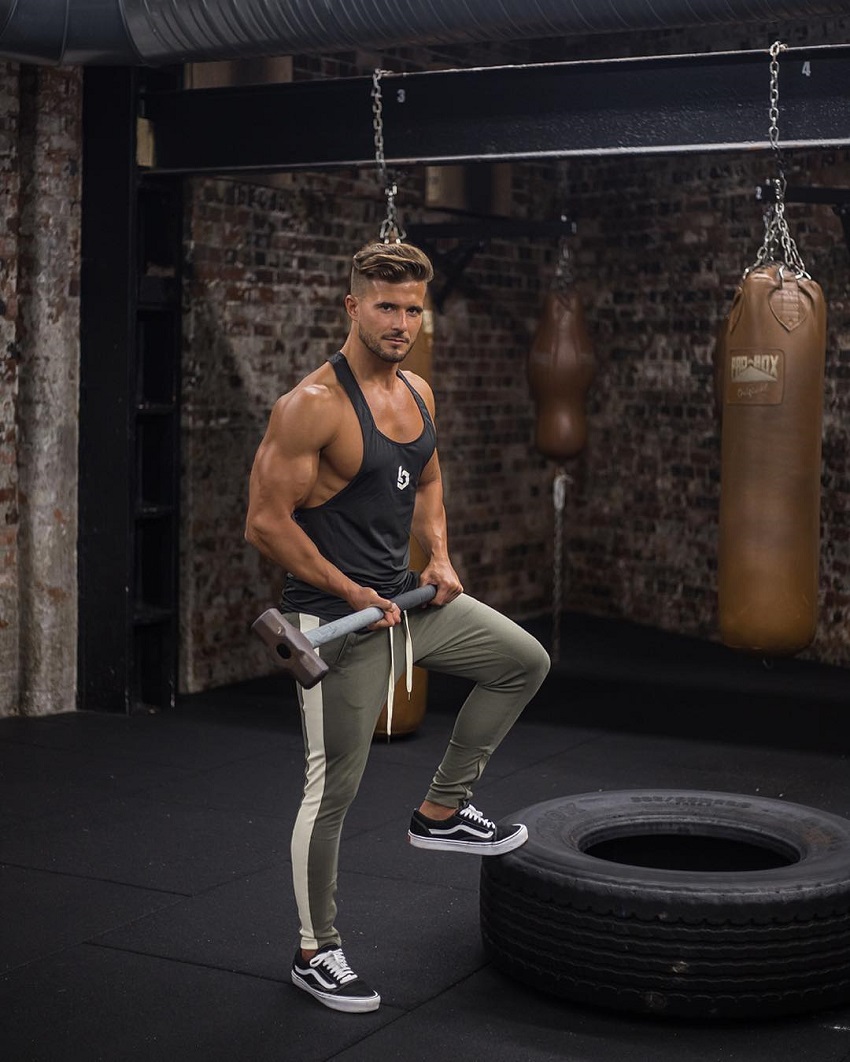 Accomplishments
Mr. Spain Competitor
Fitness Model
Sponsored Athlete
Industrial Engineer
---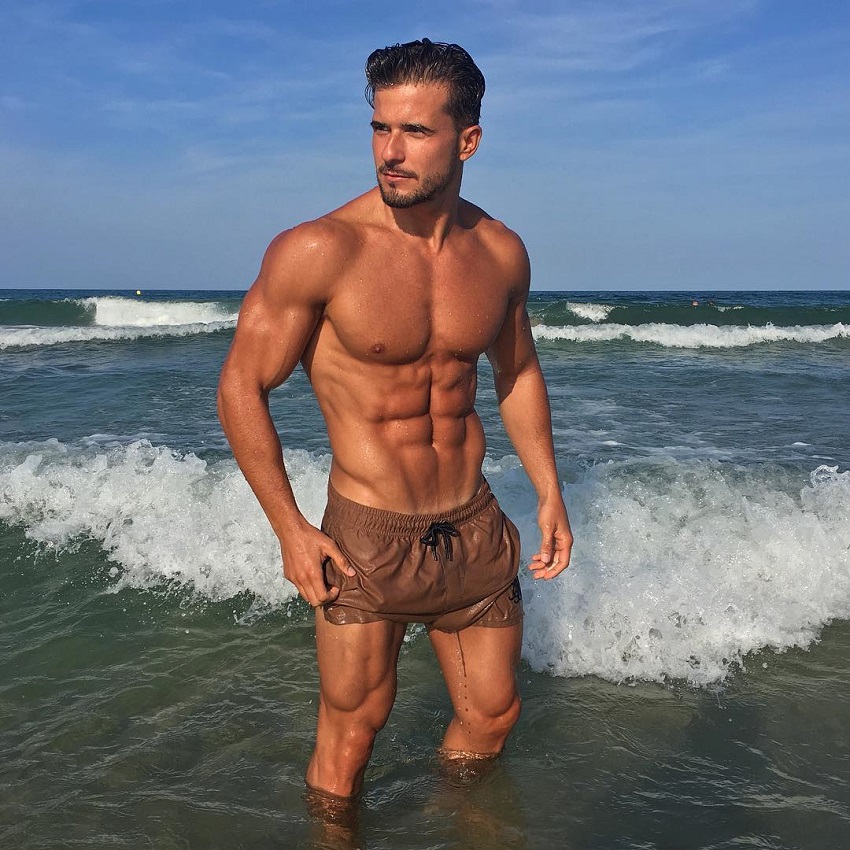 Biography
From Soccer to Weightlifting
Antonio Pozo studied industrial engineering in his youth, but his life has always revolved around sports. Since the age of six, Antonio was 'obsessed' with playing soccer. He said; "I played football since I was 6 until I was 21."
However, after he turned 21, Antonio's priorities started to change. He could no longer play soccer, as he had to focus on his studies to complete his Industrial Engineer degree.
During this period, Antonio came to a huge realization – he discovered that he couldn't live without physical activity.
Because of this, Antonio decided to use what little free time he had to train in the gym. "I felt in myself that I was missing something, and in that moment I started to go the gym," said Antonio Pozo.
---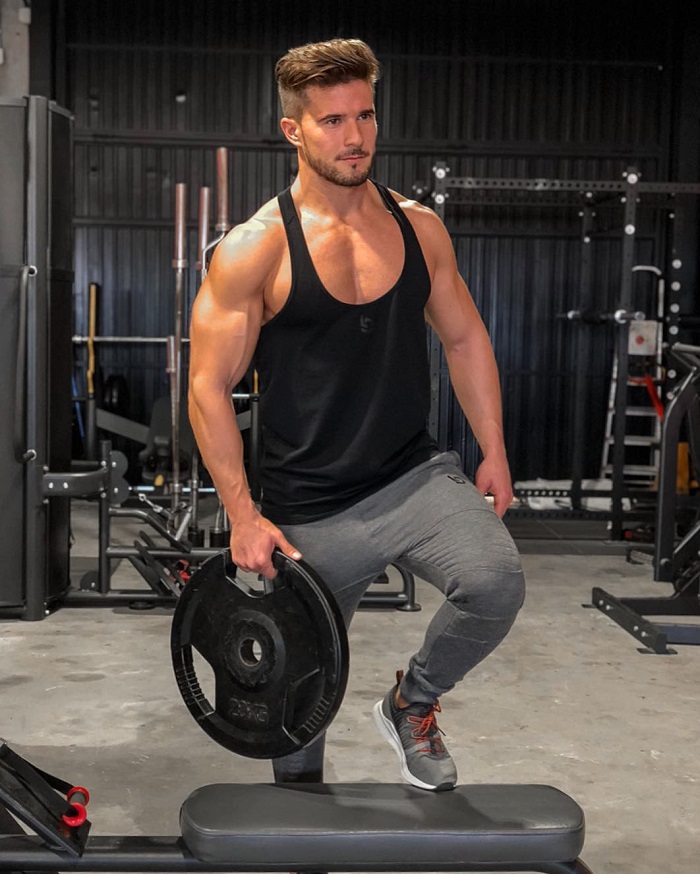 ---
Developing a New Passion
As Antonio's progress in the gym improved, so did his fascination with weight training. While he already had a fit and lean physique from years of playing soccer, the progress he saw from weightlifting was unlike anything he'd previously experienced.
Slowly, but steadily, Antonio found a new love for bodybuilding and fitness. The progress kept on coming, as Antonio not only grew in his physique, but also his success. He went on to sculpt an enviable physique which he used to attract the attention of modeling and fitness companies.
---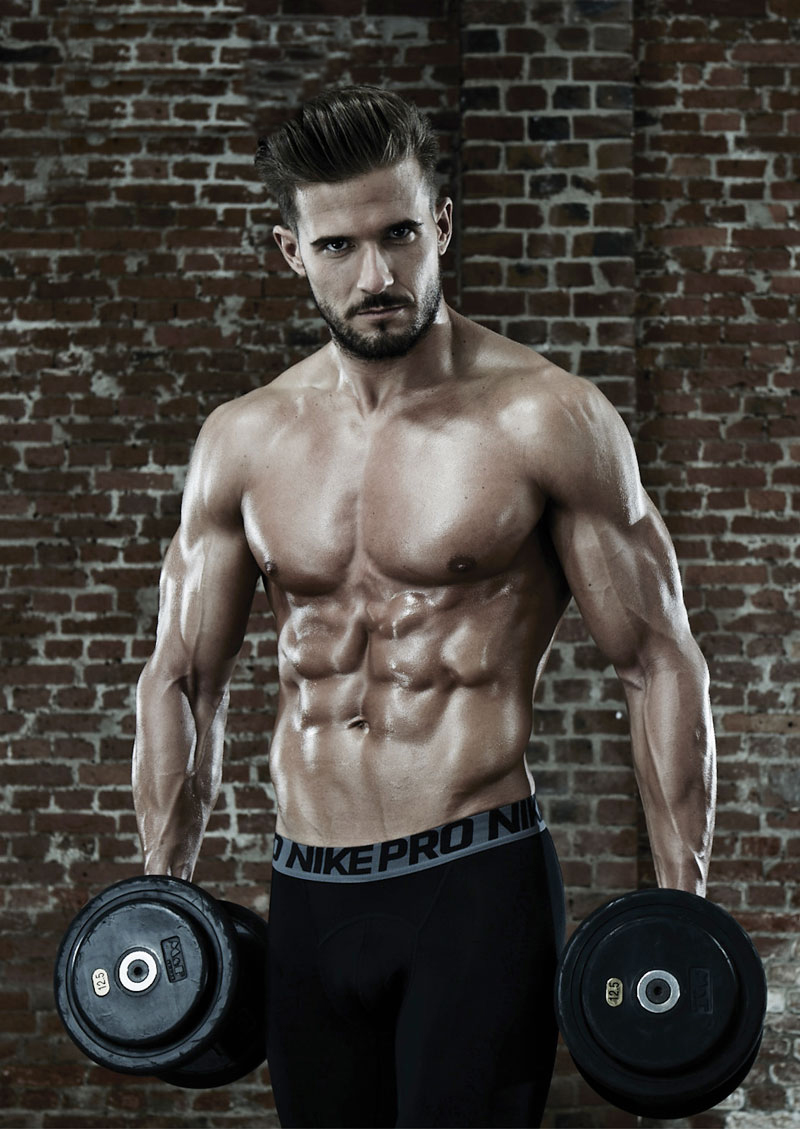 ---
Motivated to Keep Winning
Throughout the years, Antonio built a healthy career in the fitness industry. In addition to working with high-profile fitness companies, Antonio also became a bodybuilding competitor – taking part in the Mr. Spain bodybuilding show.
If there's something that keeps Antonio motivated to achieve more, it's "the support I have from the people in my social networks. There is no price for me when someone says to me that I inspire him. This makes me realize that all the effort and dedication I do day by day is worth it." – Antonio Pozo
---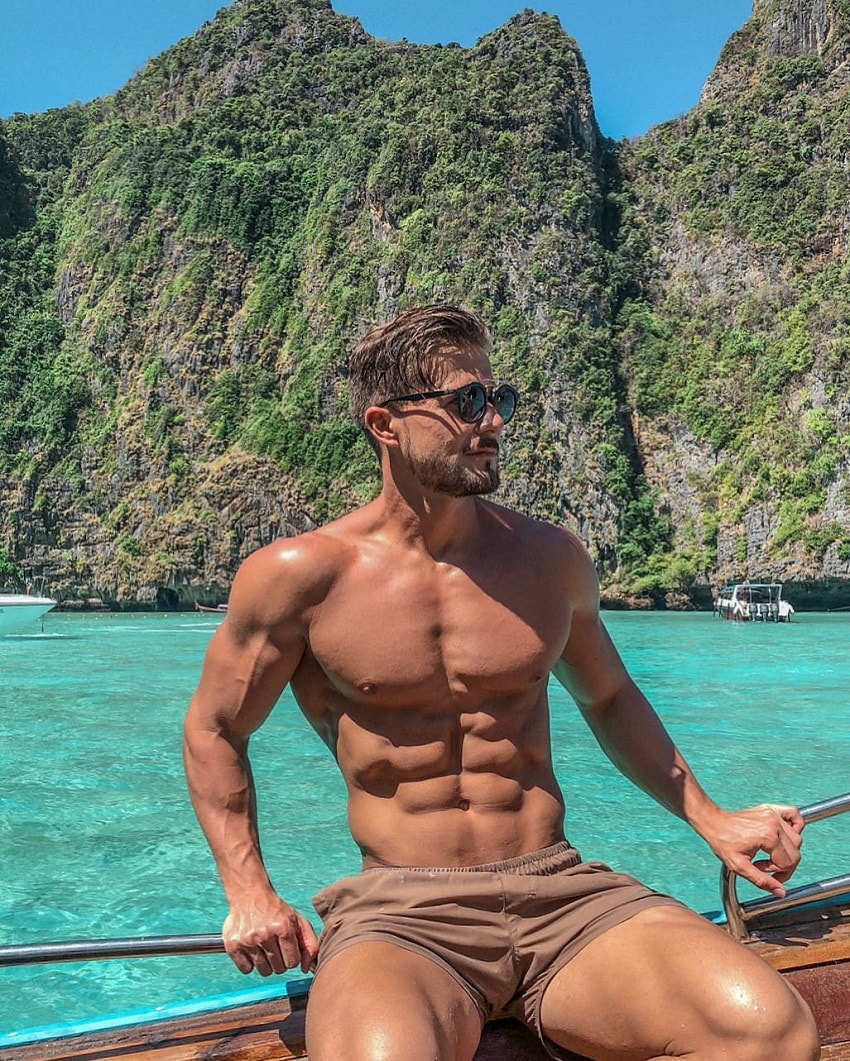 Training
Antonio has a coach who modifies his training depending on his goals. In the 'off-season,' Antonio usually trains for hypertrophy. Specifically, he'll train with heavy weights to induce muscle growth.
In the 'in-season,' however, Antonio focuses more on isolation movements, lighter weights, and more repetitions per set. This allows him to shape his muscles and carve out a lean and aesthetic physique.
"My coach David Reyes modifies my training depending on the objectives. Out of season, I train for hypertrophy and with heavy weights, trying to emphasize muscle growth. As the competition approaches, I do more cardio and super-sets to burn more calories."
---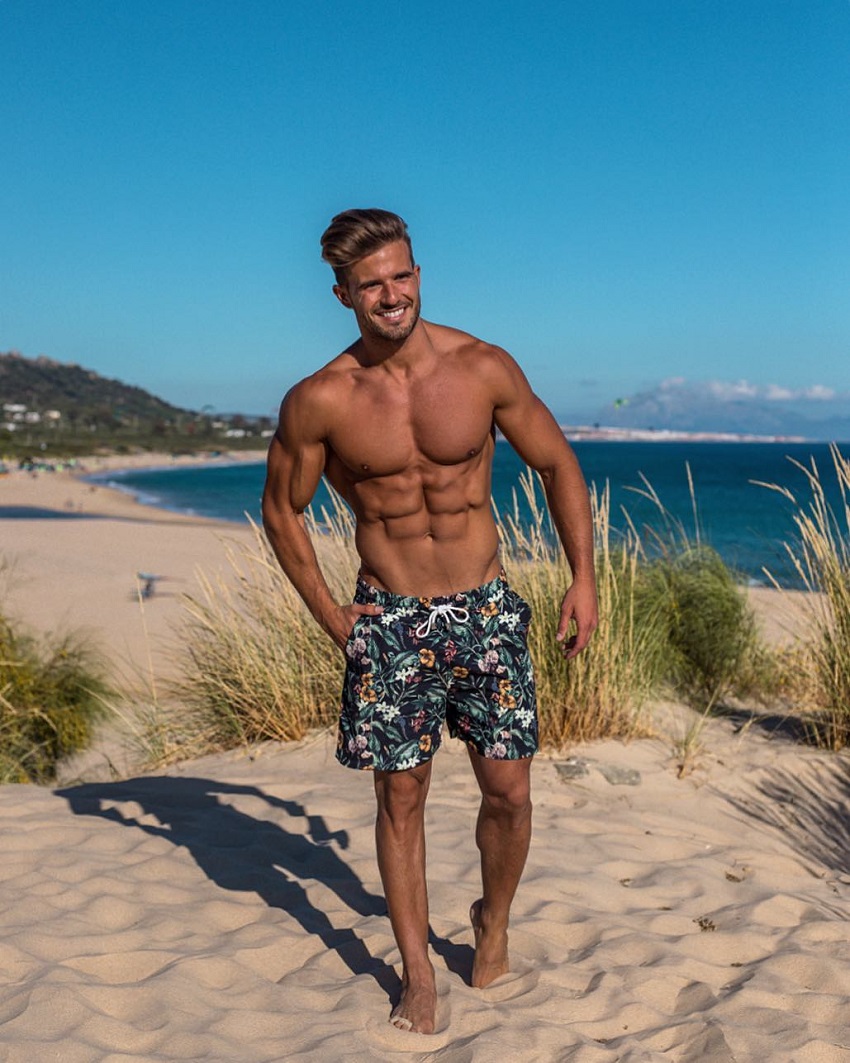 Nutrition
Much like with his training, Antonio's diet program is supervised by his coach. He usually eats a lot of calorie-dense foods during the 'off-season,' when he wants to grow his muscles.
Some of the foods he eats during this period include Greek yogurt, steak, sweet potatoes, and brown rice.
As the competition day approaches, Antonio will gradually replace calorie-dense foods with lean proteins, vegetables, and some unsaturated fat. These include lean chicken breast, zero-fat yogurt, kale, and blueberries.
"Chicken meat with organic fried tomatoes (cooked by my mother) is my favorite food. But due to the diet I have, it is practically impossible to eat it, except on rare occasions."
---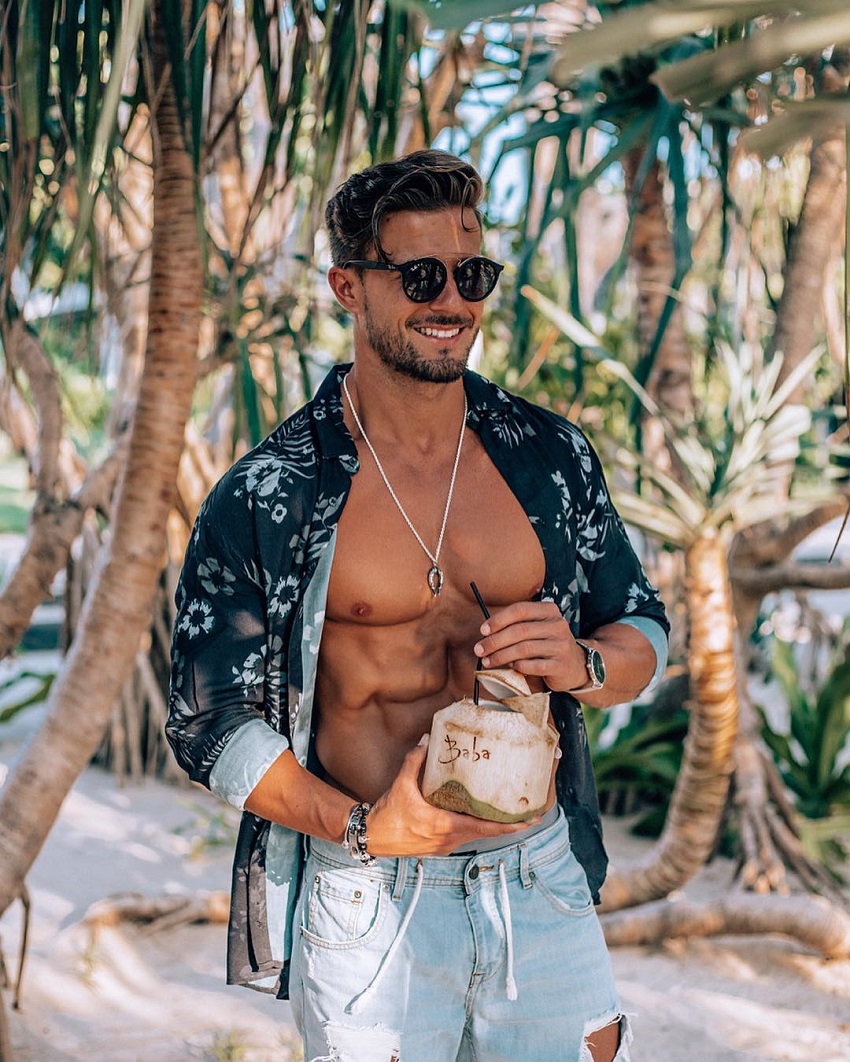 Idols and Influences
Antonio is motivated by his fans who support him on social media. Their messages give Antonio the inspiration to keep doing what he does.
He also likes to give back to his fans – sharing his fitness advice with them through his social media posts.
---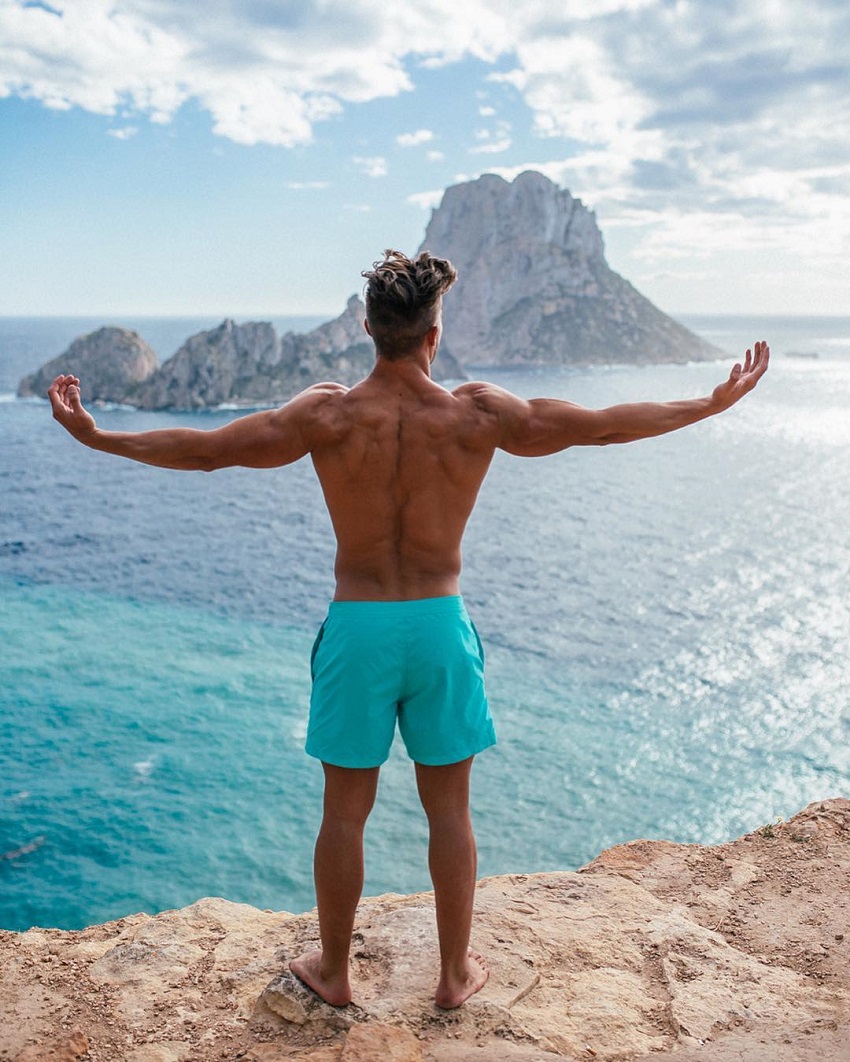 ---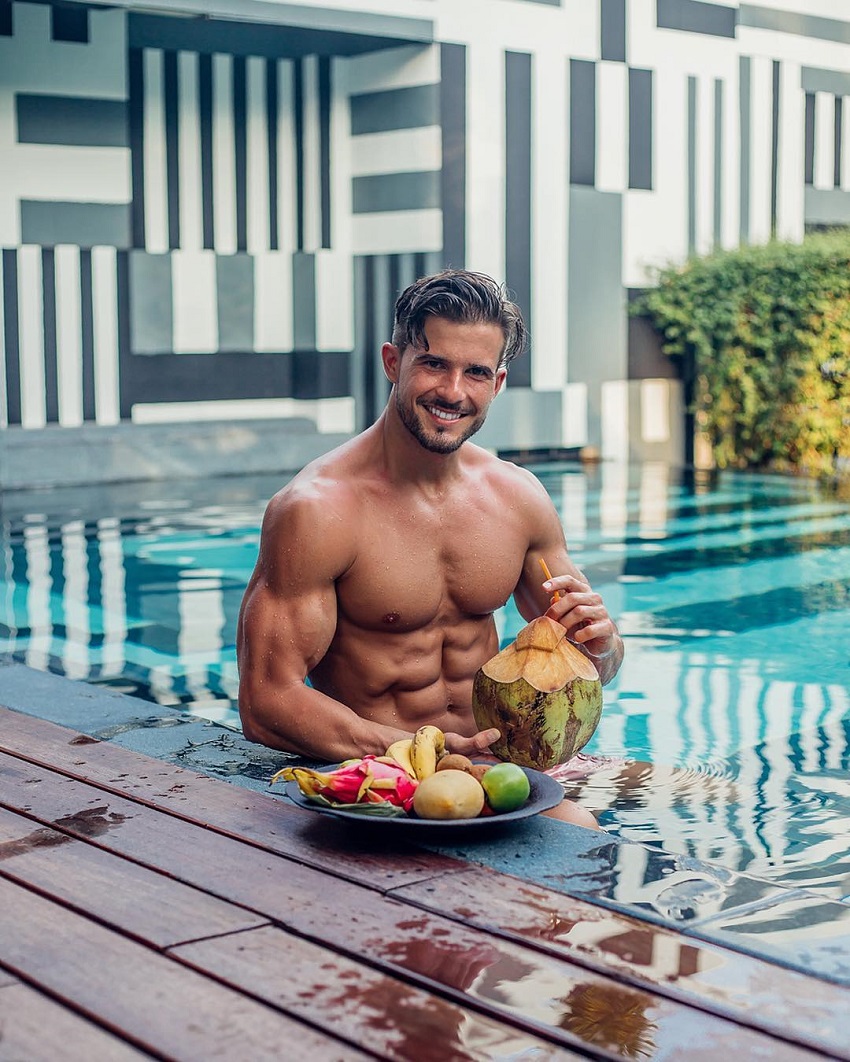 "For me, a modern man is a person who retains his traditional roots, but at the same time leads a healthy lifestyle."
What we can learn from Antonio Pozo
As we can see, Antonio didn't have his success handed to him on a plate. While studying to become an industrial engineer, he had very little time to pursue anything on the side.
However, Antonio still made time to work out in the gym and build an awesome physique. He kept going and grew his passion for fitness into a full-time job.
With the same dedication and commitment, you too can build an awesome physique – just like Antonio Pozo.